Pumpkin spice season is in full swing, and it's been so much fun doing all the fall things around here! The house is filled with cute fall decor, Halloween parties are complete, it's on to fall and Thanksgiving. I'm always on the hunt for fun fall recipes and unique fall drinks, and came up with this Smoked Tea and Cider Cocktail recipe to share with you. I think it's pretty fancy, and more importantly, delicious! Hope you enjoy!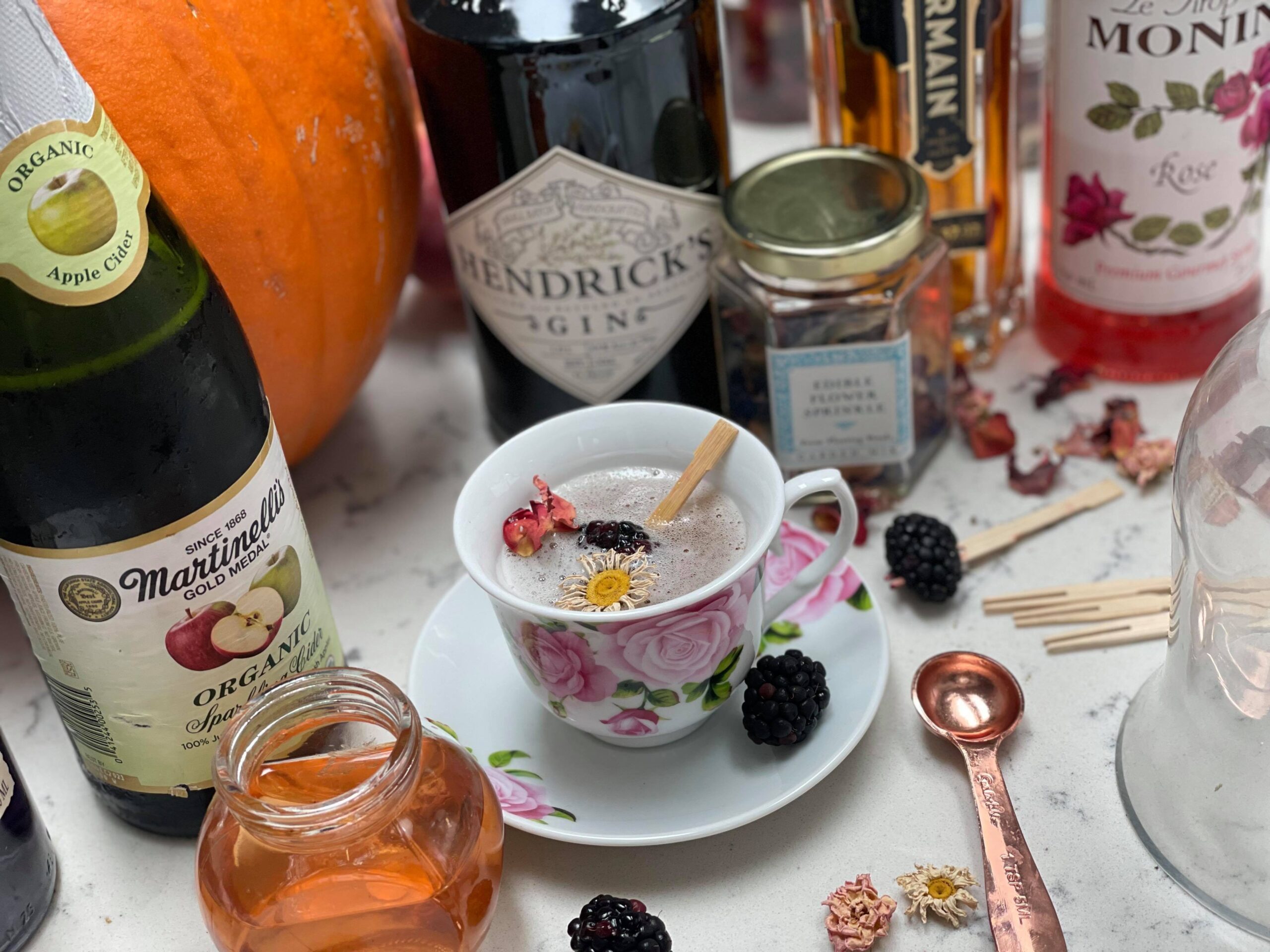 Ingredients
Loose Tea (I used Dream of Flowers blend)
St. Germaine, 1 oz.
Hendricks Gin, 3 oz.
Floral Syrup of your choice, Rose and Violet are lovely with this
Sparkling Apple Cider
Blackberries
Edible flowers, to garnish
Cocktail picks
Tea Ball
Short glass to steep the tea and spirits
Matches
Glass cover that will fit over mug
When I Dip, You Dip, We Dip
I combined the St. Germaine and Hendricks Gin in an old fashioned glass, then added loose Dream of Flowers tea to a standard sized metal tea ball, and dunked it into the booze. I added a splash of rose syrup, as well.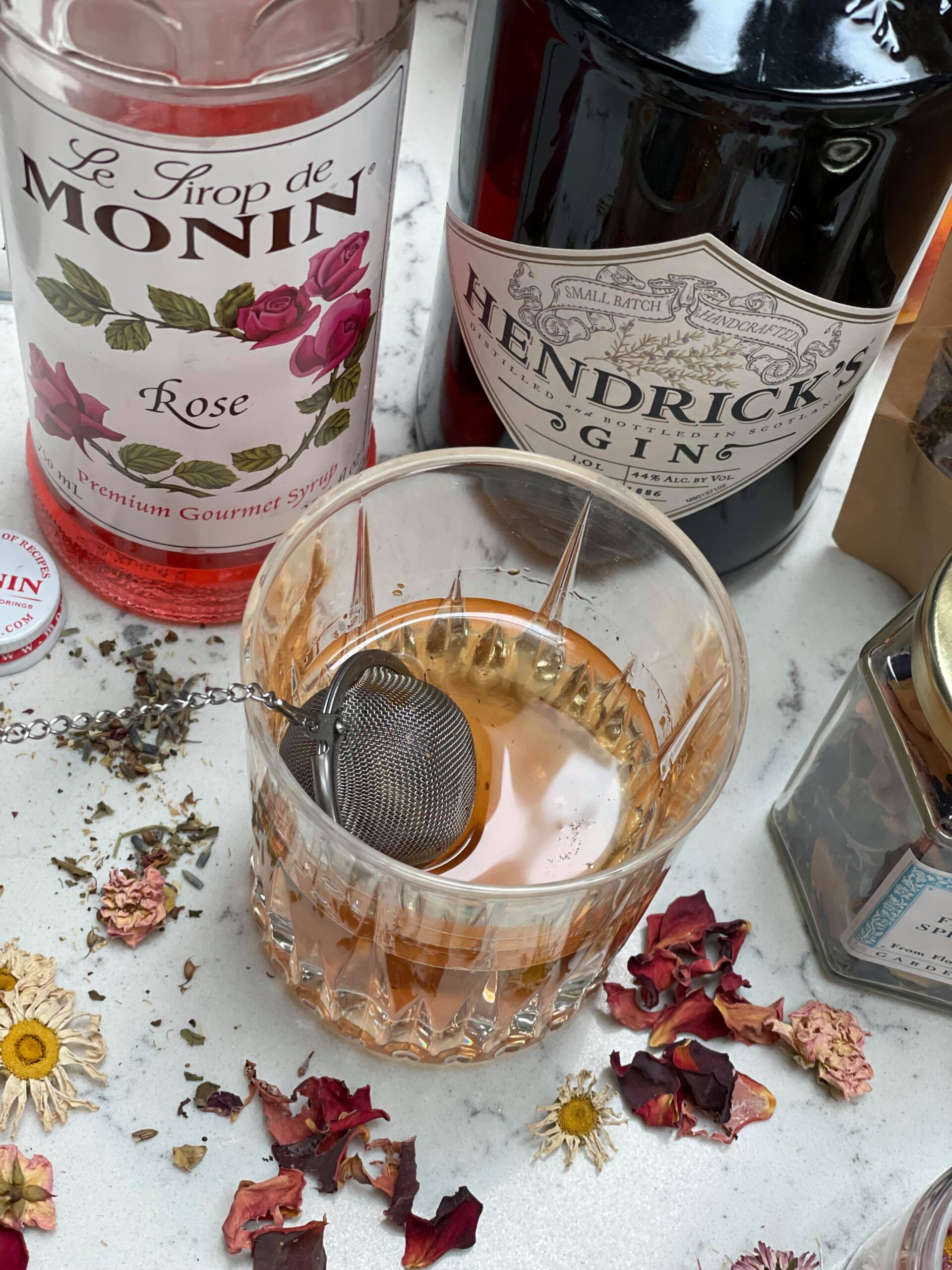 The tea steeps directly into the alcohol and gives it the prettiest honey color. Taste your tincture throughout the process, and when the combination is to your flavor preference, remove the tea ball and use your floral tea infused spirits in cocktails, or on the rocks. Read on for a step that's a little "extra", (and so worth it, in my book)!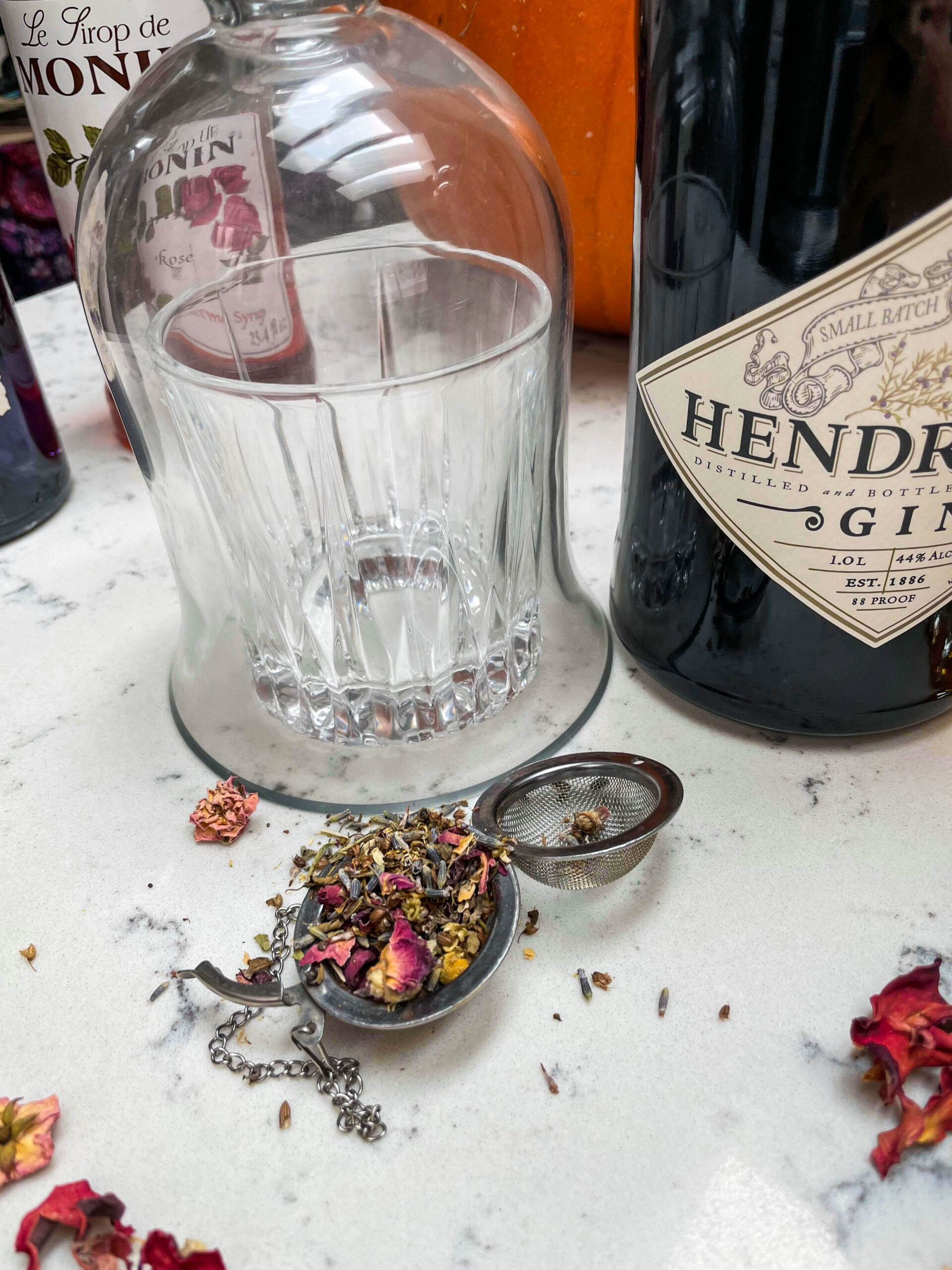 Where There's Smoke
Smoking the tea imparts a delectable flavor that you can't duplicate using any other method. Using your infused tea liqueur, set it afire, or add a smoldering wood chip (like cedar), and cover it with a glass cloche to quickly extinguish any flame or ember. Leave it covered for about 30 seconds. The smoke trapped inside infuses the tea with flavor.
Mix It Up
I added 1.5 ounces of the smoked tea infused spirits to sparkling cider, and added plump, juicy blackberries and edible flowers as a garnish. The flavor is as beautiful as the presentation. Serve chilled.