The magic of the holiday season has arrived, and the sparkle has even landed on the farm. This charming little Christmas farm scene is called "Sheep in Heavenly Peace", and was created in partnership with Miniatures.com, who provided all the cute miniature items you see here!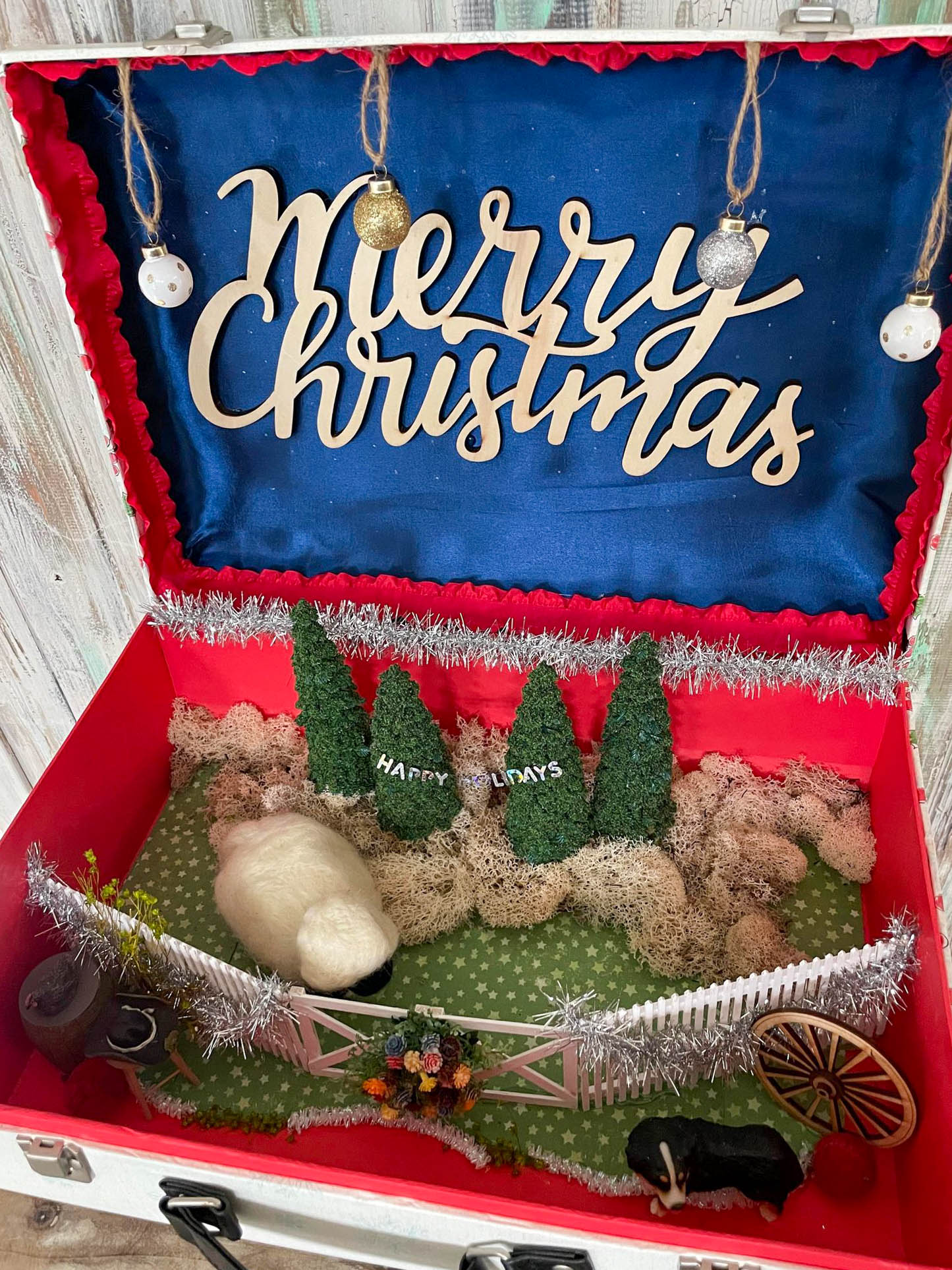 The design begins with a holiday gift box shaped like a suitcase. Creating little worlds inside boxes is one of my favorite ways to make art with miniatures. I love that this holiday suitcase style box has the cute farm truck on the outside, which goes well with this theme! I lined the back of the box with shimmering blue taffeta to create a night sky. Try dotting some "stars" on with a chalk pen, and hang some small ornaments. Even the barnyard can be festive! For the grass, I used star patterned scrapbook paper from AdornIt. Reindeer moss was placed over floral foam to anchor these darling small Douglas fir trees.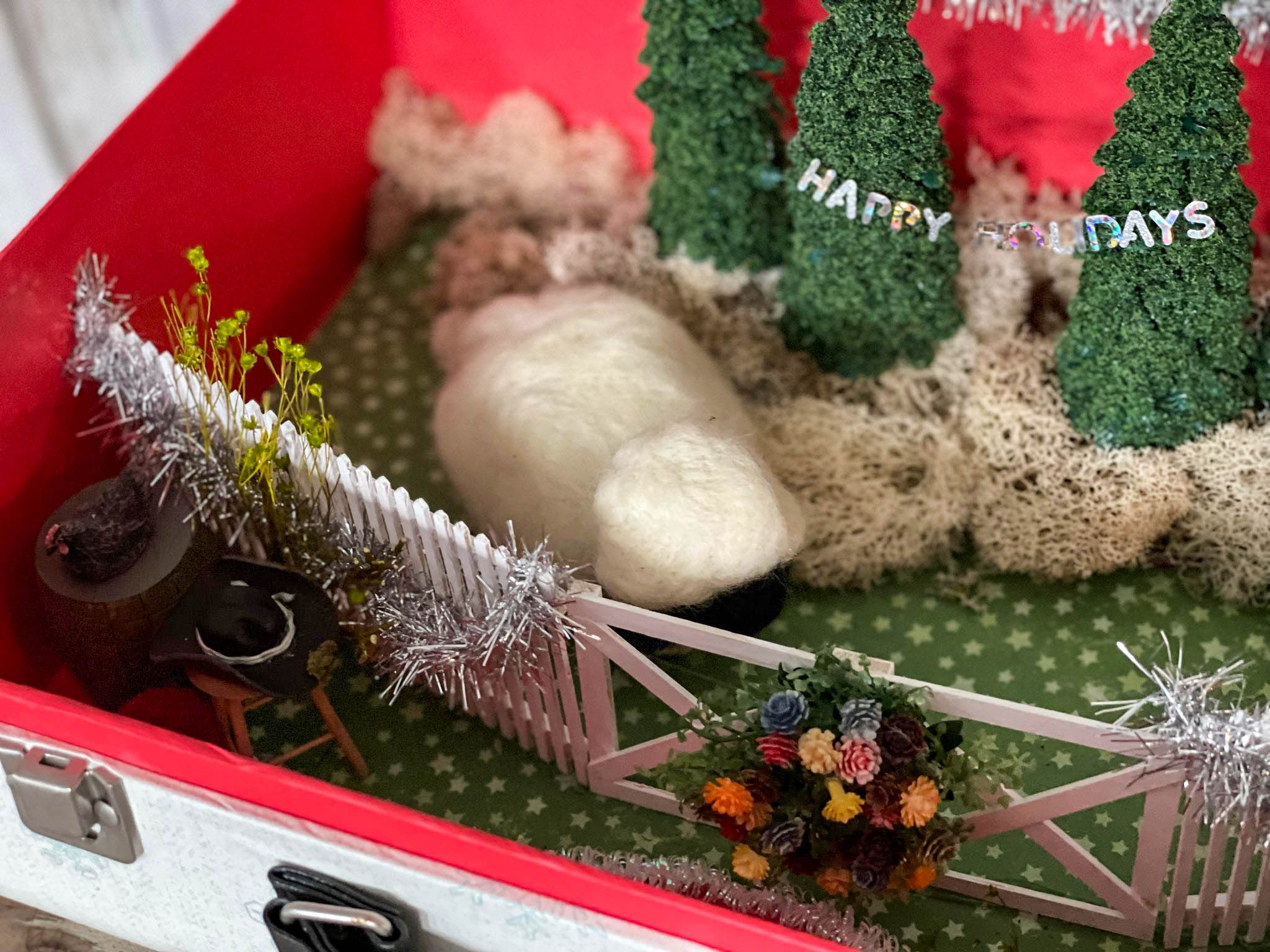 I crafted the sheep using wool roving and a felting needle. The sheep grazes peacefully in the meadow behind a white painted wooden paddock, fashioned from fencing sections and crossbuck fence gate. A wreath bursting with flowers is hung festively front the center. Nearby a sitting hen sits atop an old barrel, and the farmer has left his hat on an old wood stool. Perhaps he's gone off to a holiday party. Standing guard is a friendly Bernese Mountain dog. He sits beneath the tinseled fencing near a wood wagon wheel.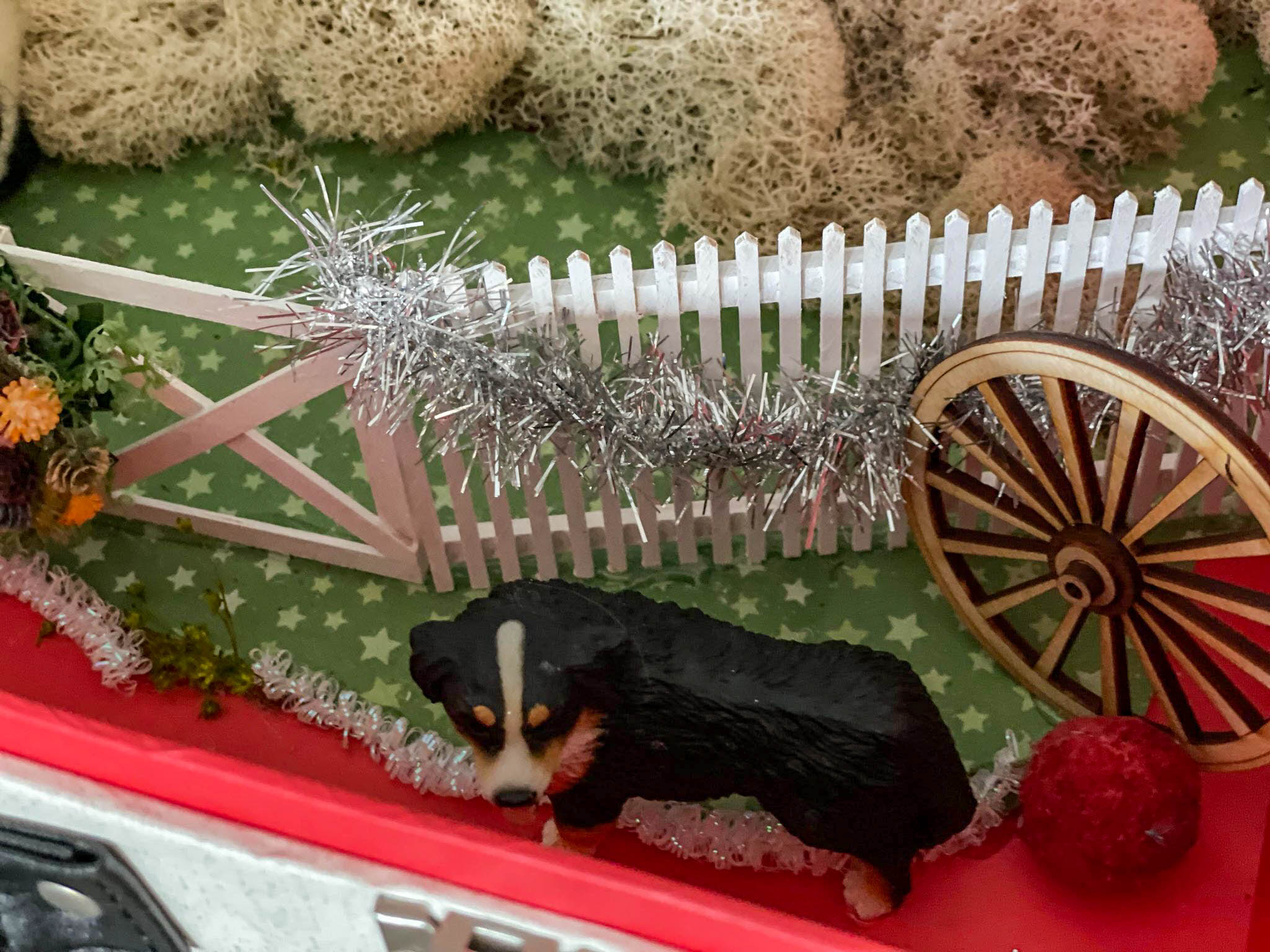 Will you be creating any fun Christmas or holiday displays this year with miniatures? Holiday miniature displays are lots of fun to pull out year after year, and with all the amazing Christmas and holiday miniatures available from miniatures.com, you can make something fun every year!