This "Christmas Countdown" miniature scene was such fun to create using incredible, tiny accents and decorations from Miniatures.com.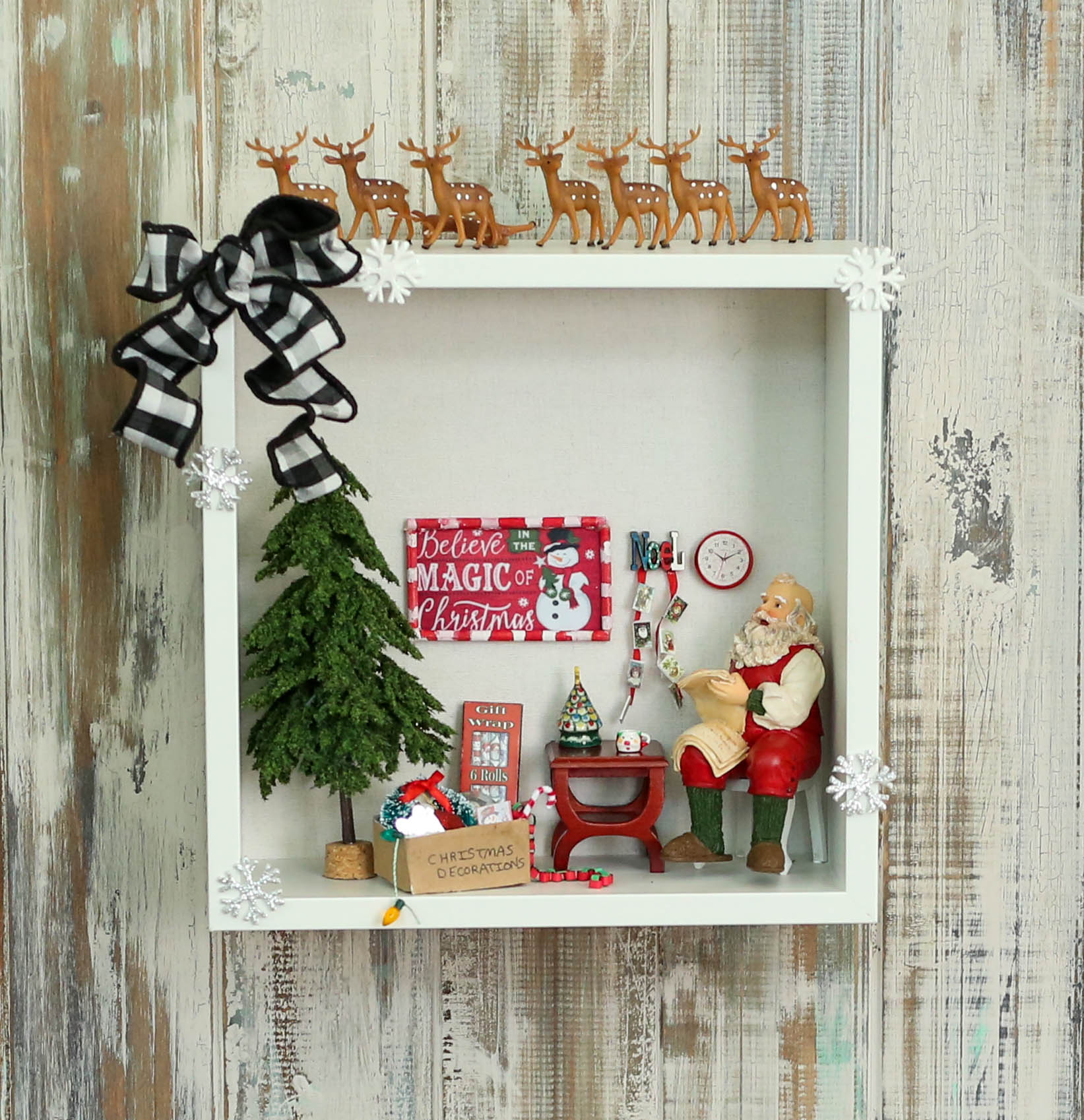 Fall has arrived, and it's time for holiday projects! Maybe you recall last year's adorable scene which was built into a magical tree trunk! It's my pleasure to share this quick and fun mini scene with you, including details on how to create your very own!
Here's What You'll Need to make a Miniature Scene:
Other Items Used:
Mini Plastic Reindeer
Adhesive Snowflakes
Noel Card Holder (discontinued)
Buffalo Check Wired Ribbon
8″ x 8″ X 4″ White Shadowbox
I found a white cube display shelf at my local craft store. The backing is lined with a linen type material, making this item ready to decorate! I selected a darling Santa Claus reading his list, and placed him on a wood chair, painted white. Next to the jolly old elf is a small end table, decorated with a classic ceramic vintage Christmas tree with lights, and a hot mug of Santa's favorite holiday beverage.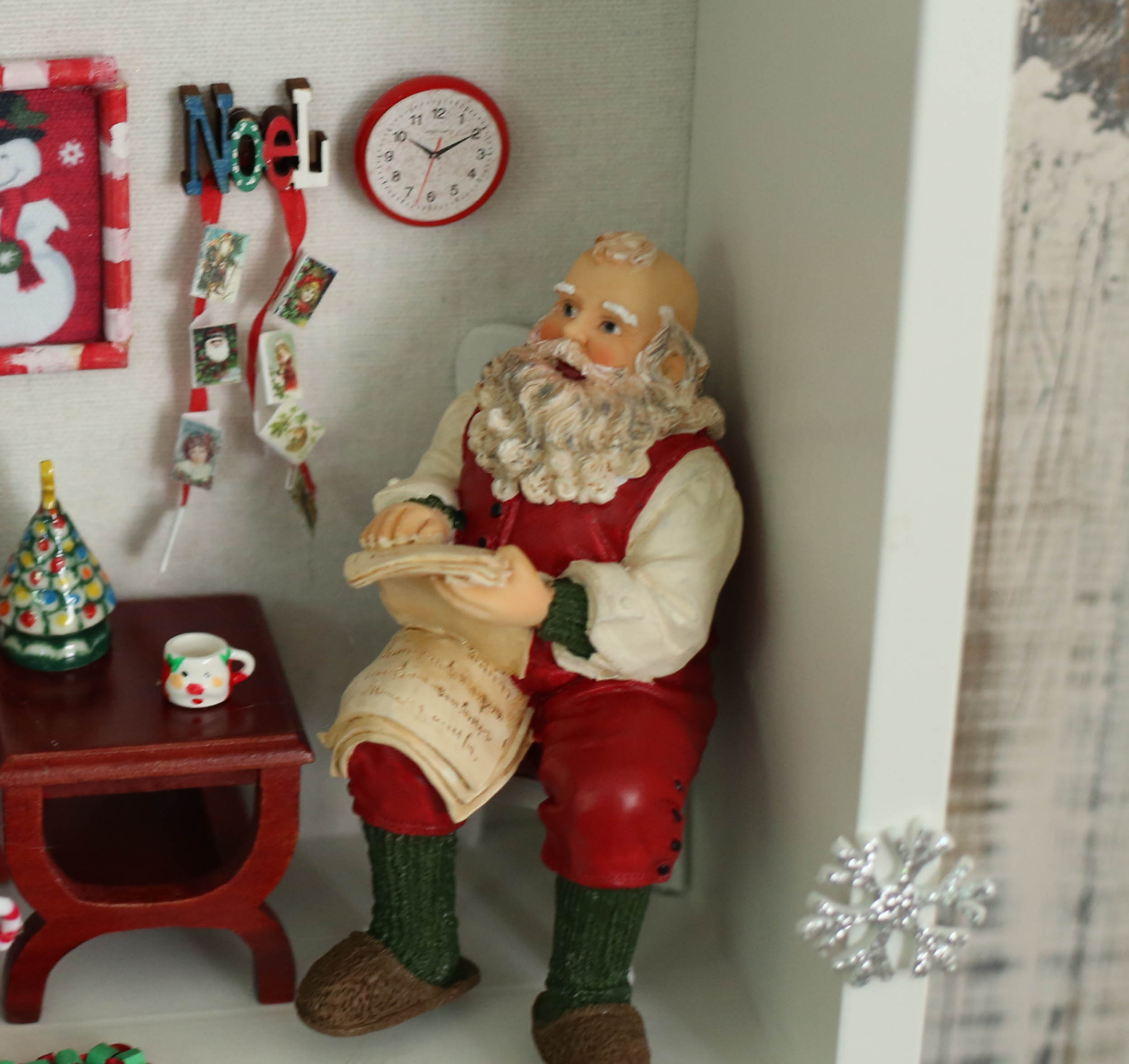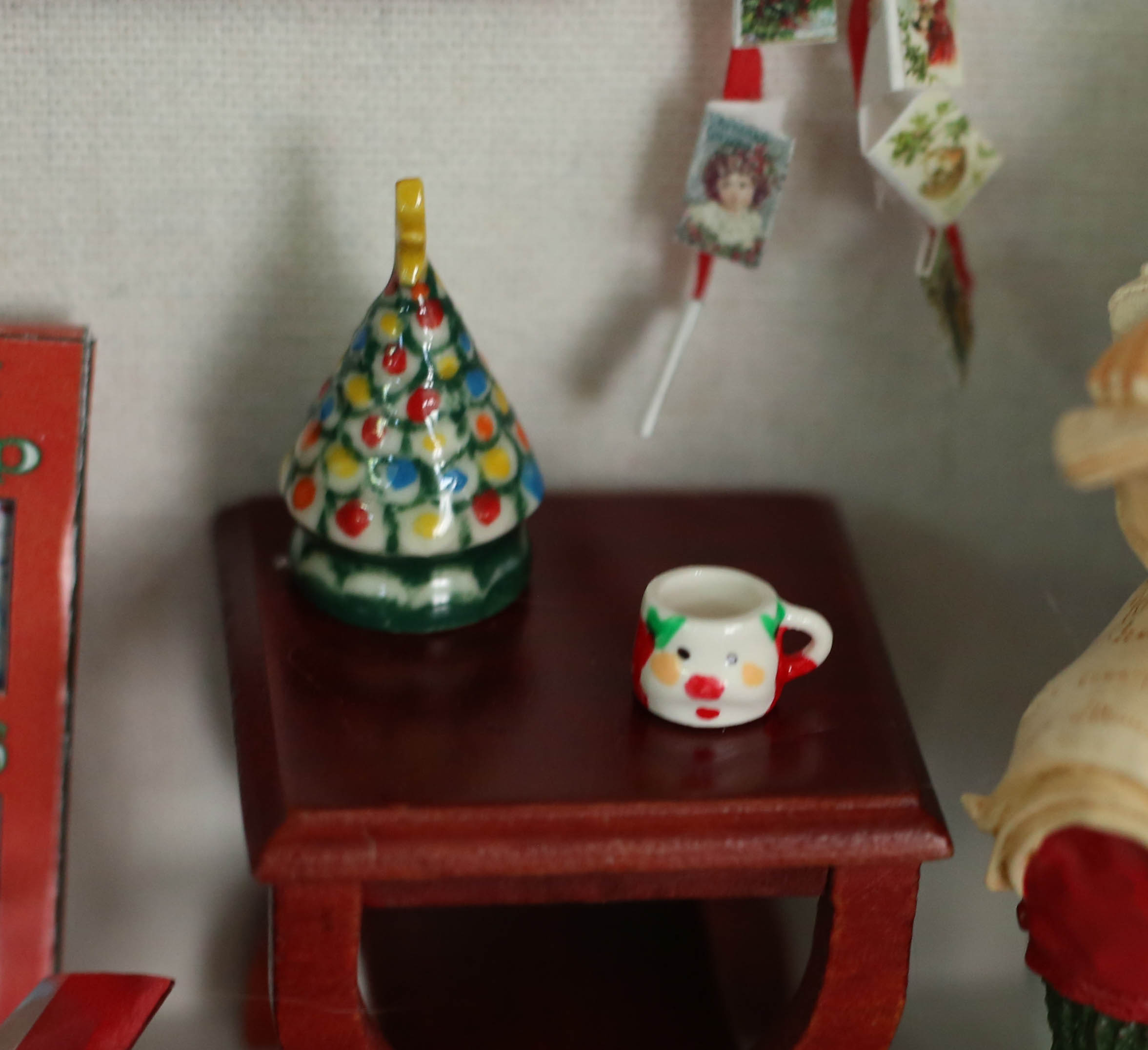 The Christmas tree, a richly colored Douglas fir, has been put up, but the decorations are still sitting in a box at the bottom; where are those helpful elves when you need them?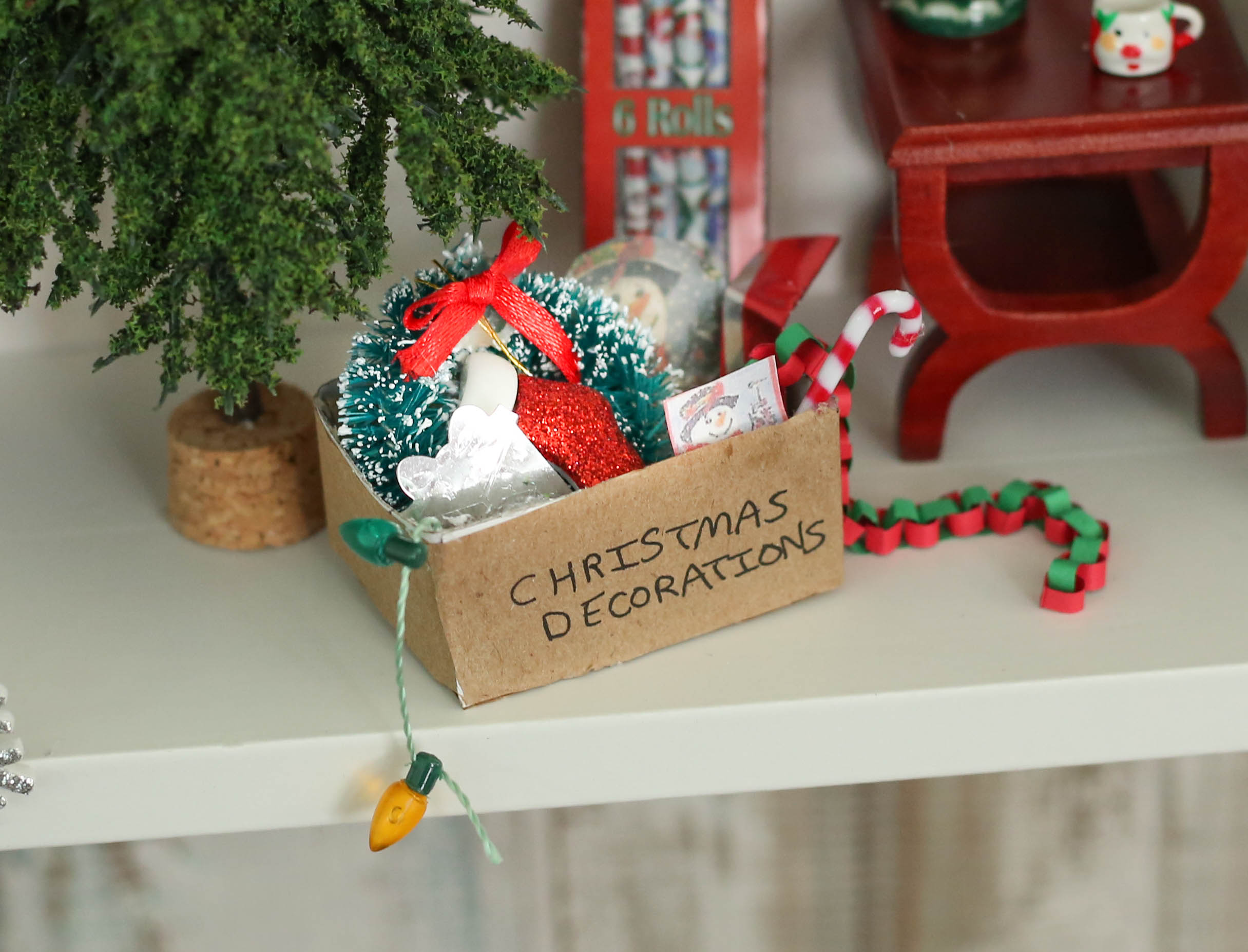 A paper chain to count down to the twenty fifth is ready to hang up. The tree is held in place by an angled cork as the base.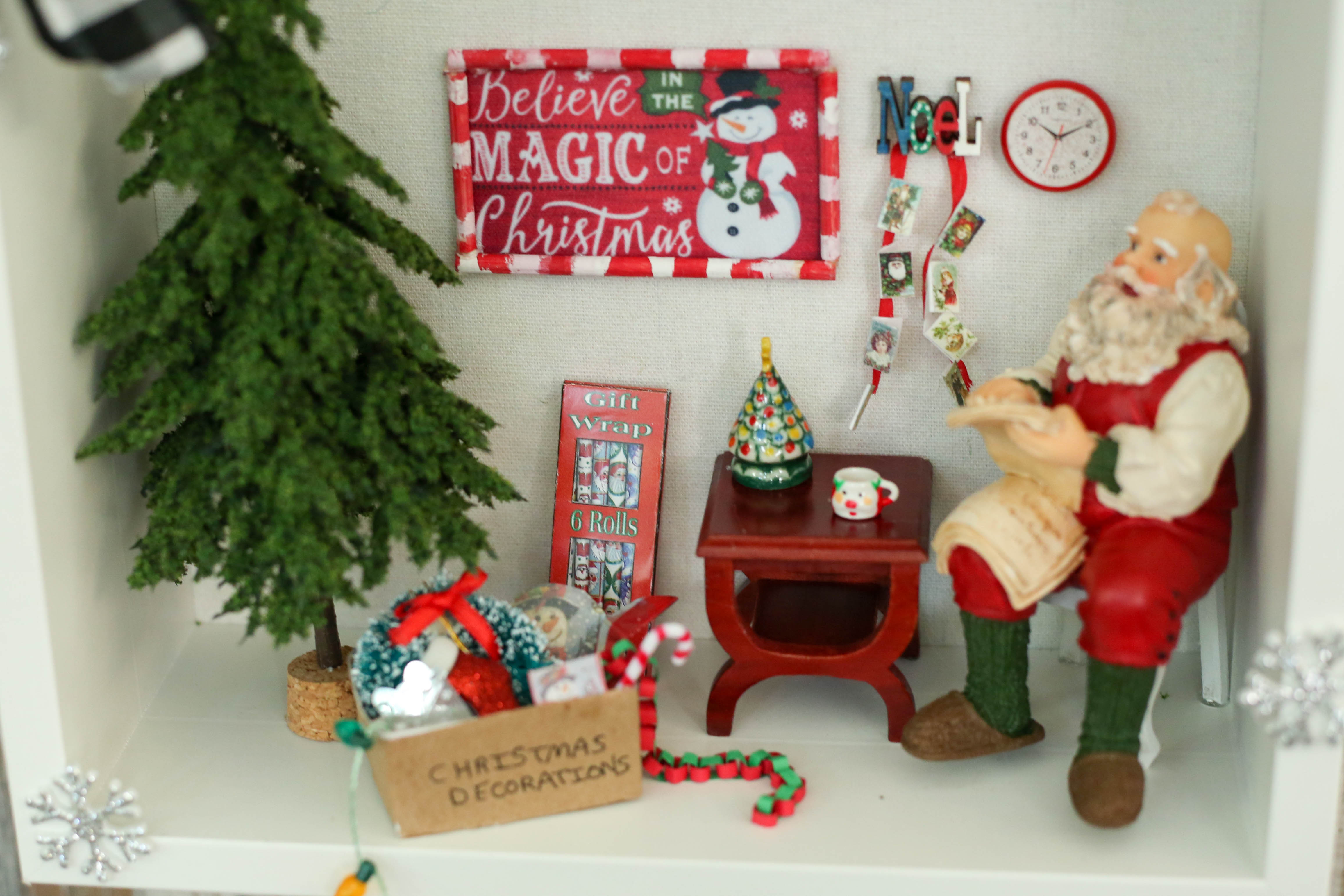 Christmas wrapping paper rolls in a box are leaned up near the tree, ready for some late night wrapping before the big Christmas day celebration.
On the wall, a clock keeps Santa right on schedule, in his favorite shade of Christmas red. Next to that, an adorable holiday card display reads, "Noel" in painted letters, hung with red satin ribbons and a slew of holiday greetings from the Claus's many friends and family from around the world.
A Christmas rug has been repurposed into a large wall art piece; to this I added a candy striped wood frame made from narrow dowels and craft paint.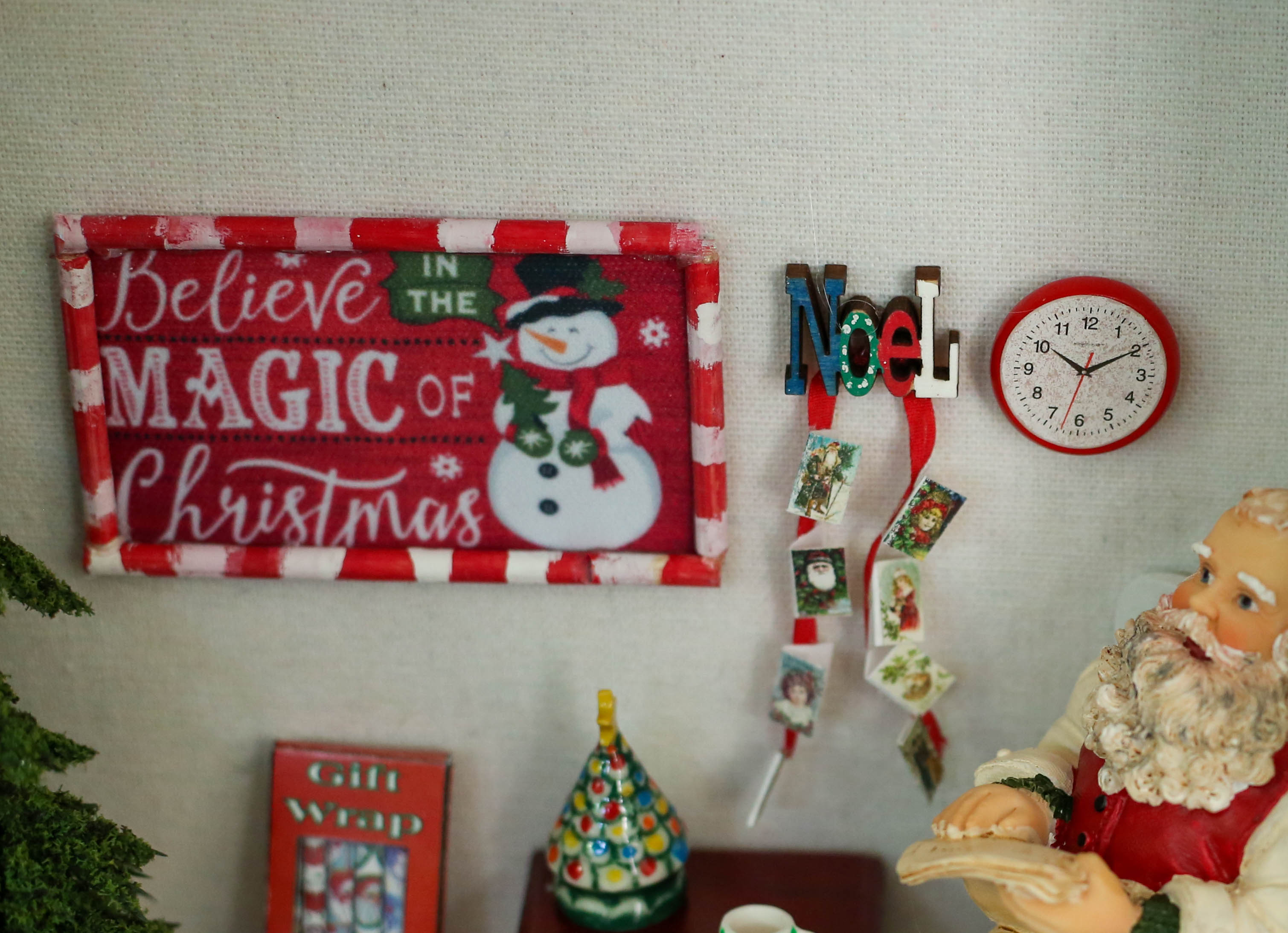 The edges of the wall frame are embellished with iridescent and silver snowflakes, and a festive buffalo check wired ribbon tied into a fetching bow. Up on the rooftop, eight tiny reindeer mix and mingle, waiting for the signal from the man with the bag.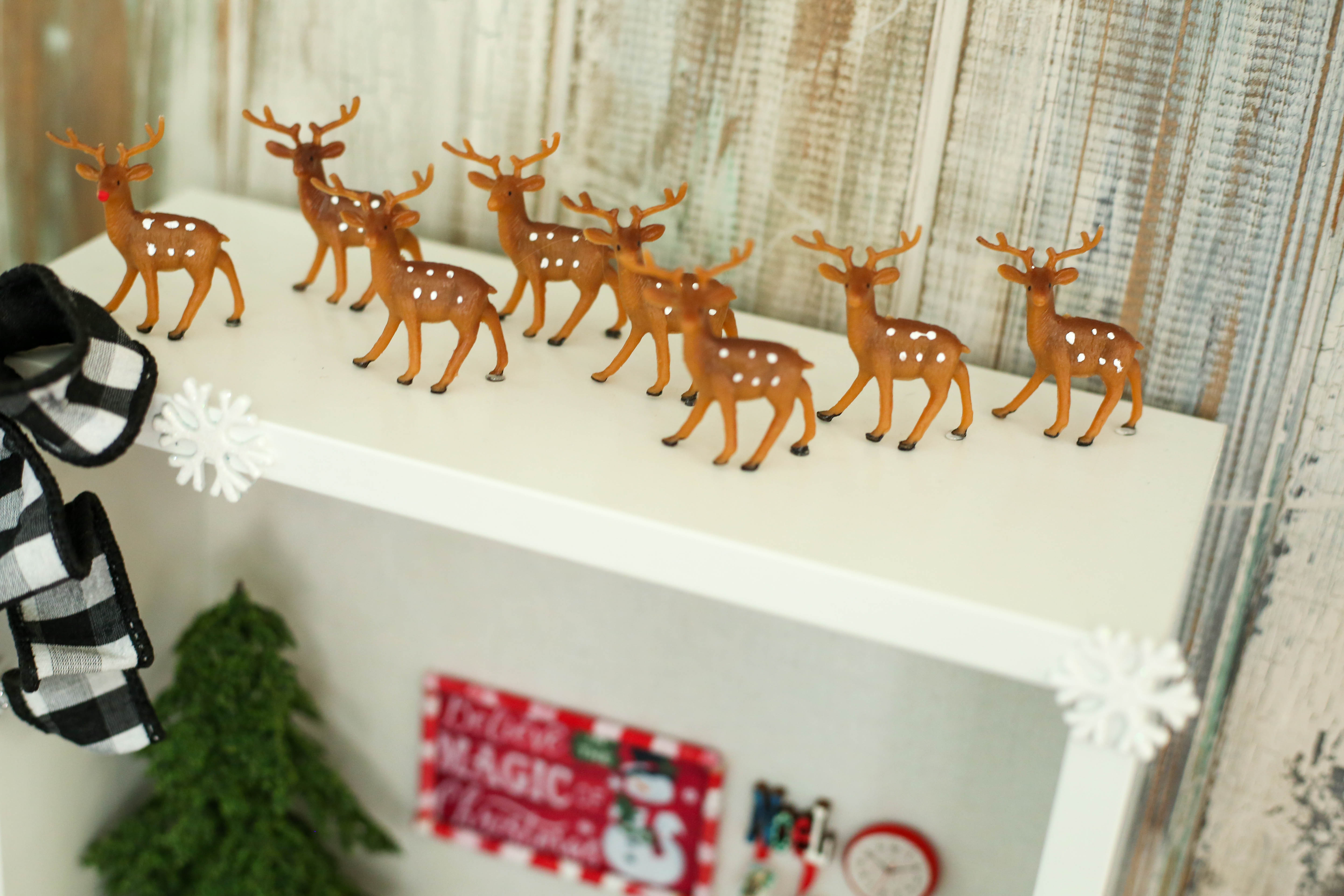 If you look closely, you might notice that one of the reindeer is just a bit different from the others!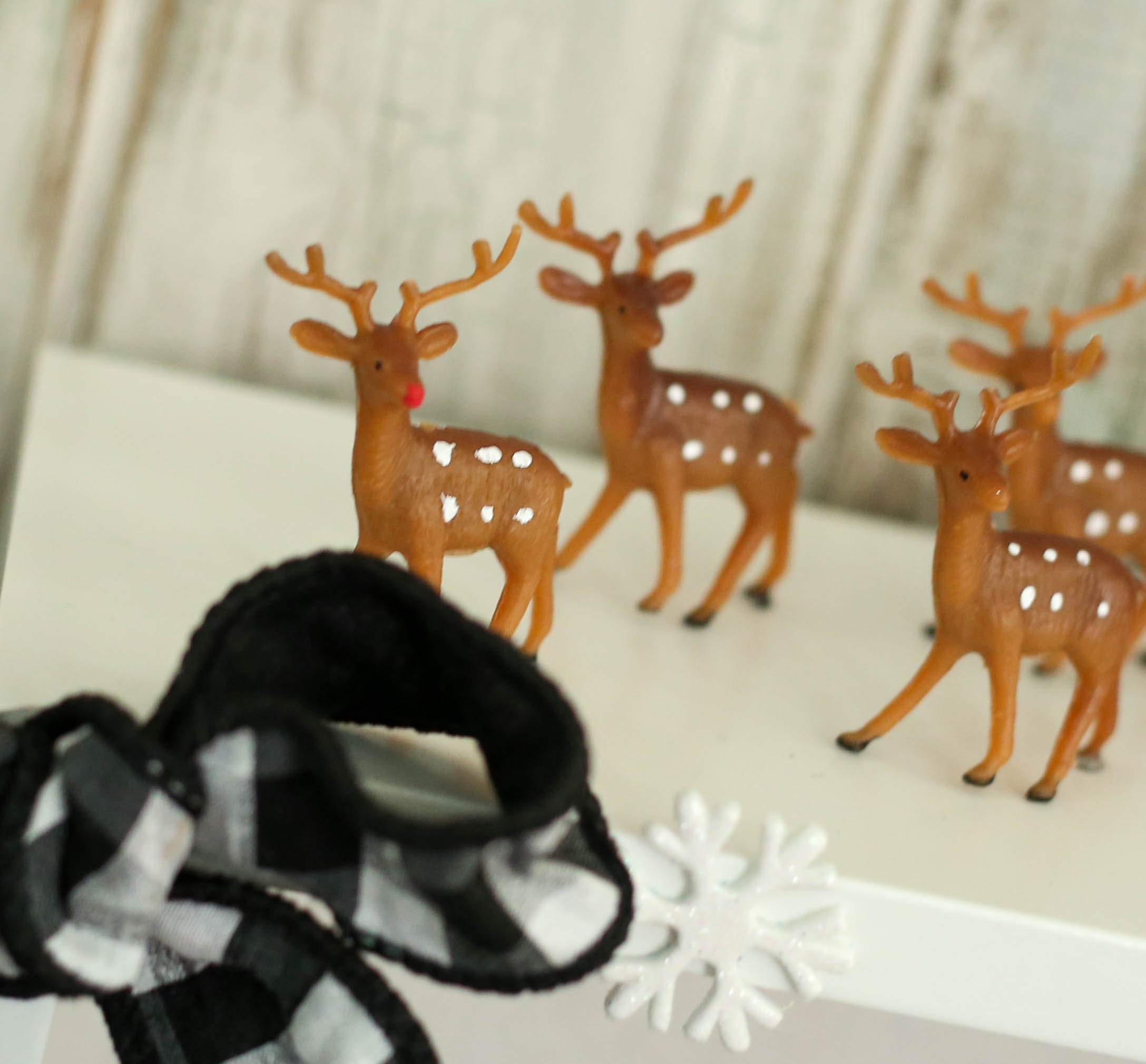 Happy holiday crafting, friends. Hope you've enjoyed this fun project for Miniatures.com, and are inspired to create something fun of your own! Here are a few more favorite items I would love to see turned into fun mini holiday scenes!