Listen carefully; do you hear sleighbells? If you're the type to stay up late on Christmas Eve, waiting for Santa, you'll love this Christmas Fairy House Creation I came up with for Miniatures.com! (Don't miss out on the chance to enter to win a $100 gift card at the end of this post!)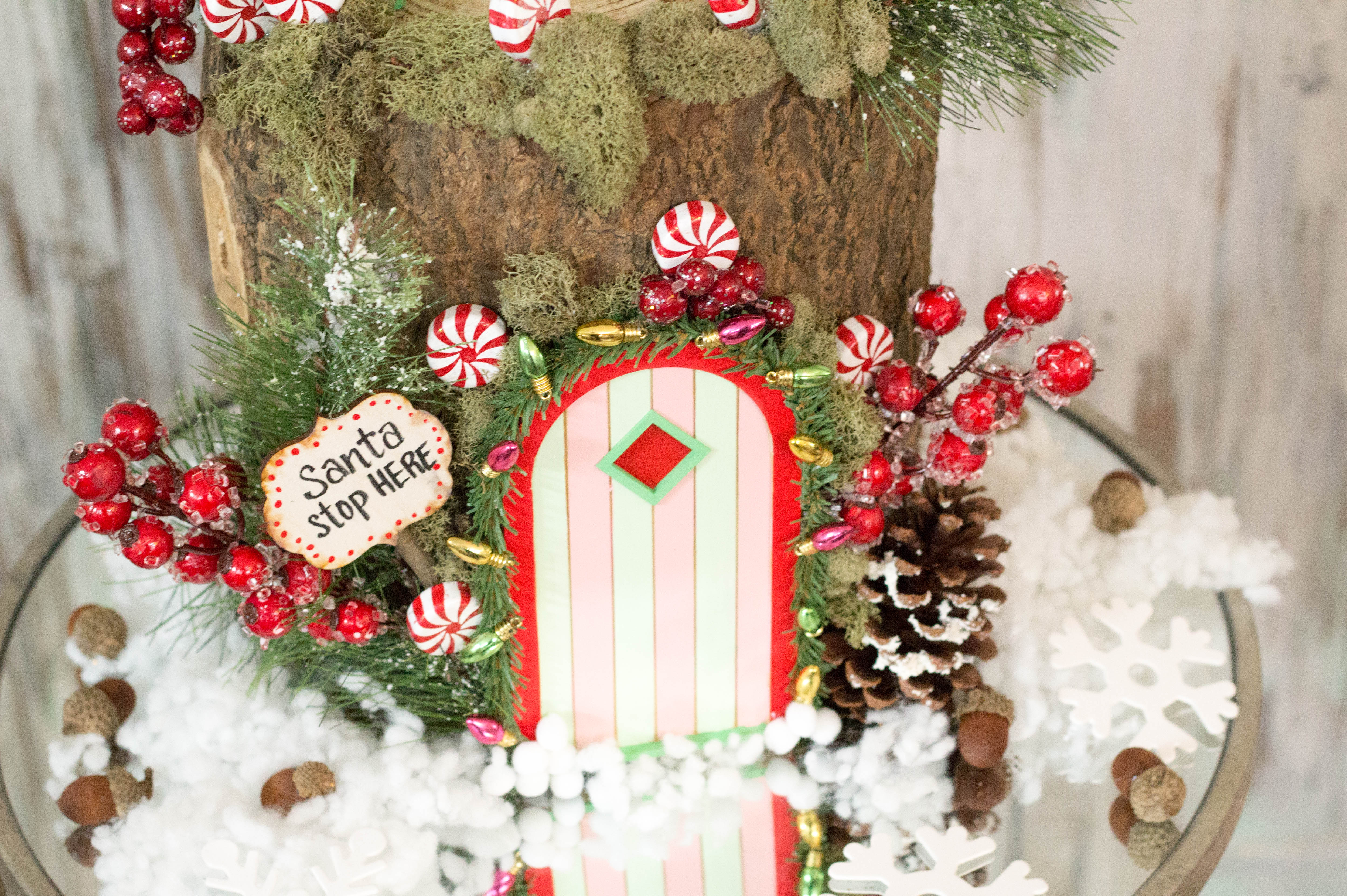 This post was sponsored by Miniatures.com, who kindly sent me some of the fun mini decorations you'll see here. As always, the creation and concept are completely by me. I had so much fun with this amazing line of products as I created this pretty Christmas Fairy House Creation! 
It Started with a Fairy Door
The idea for this charming display started with a Fairy Door. I loved the curved shape of the door, and the tiny window. It arrived unfinished; the tiny wood door was extremely detailed! It took me some time to deliberate over whether to stain it, or paint it. Because it's real wood, the options are really endless!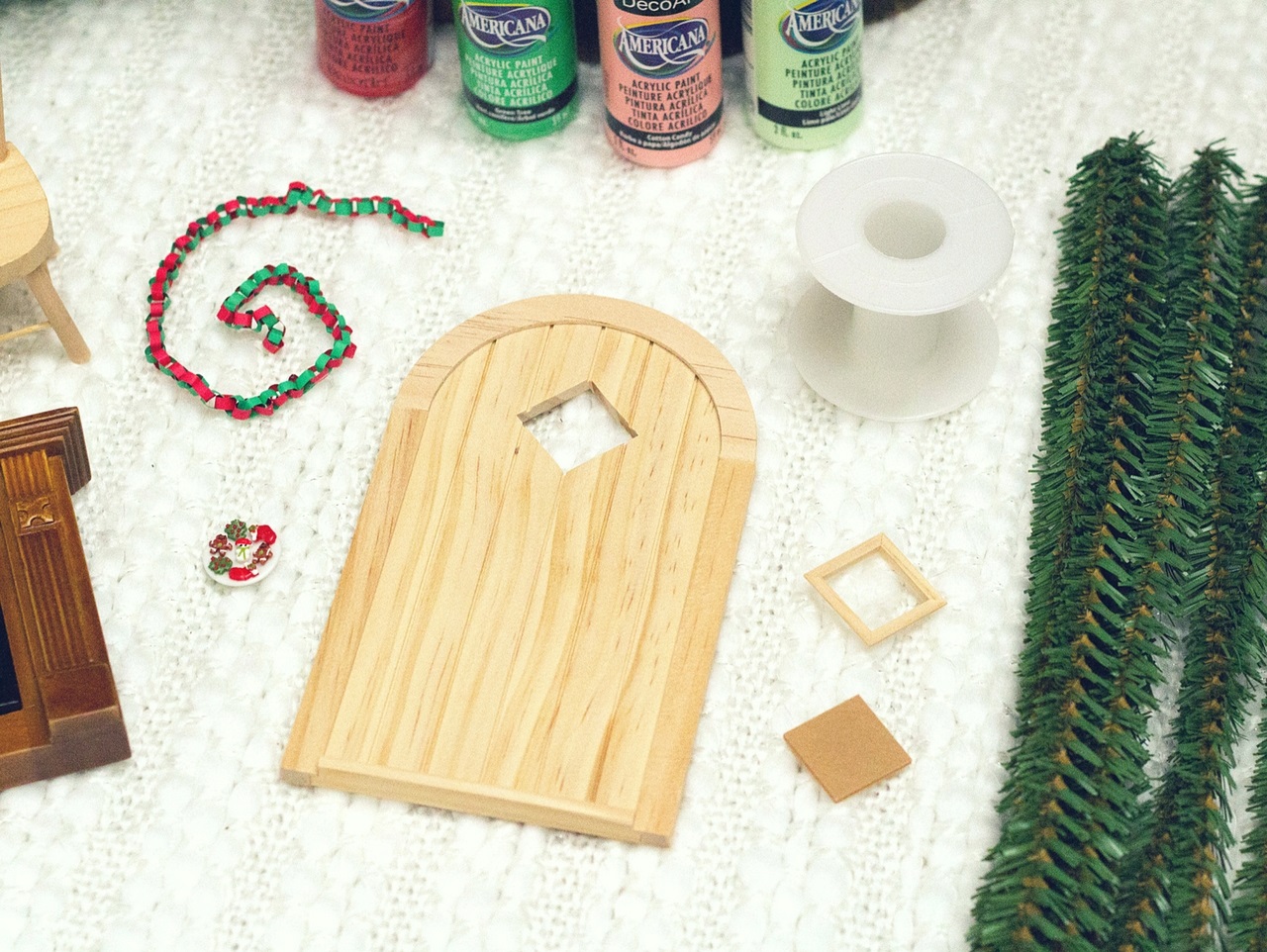 A Tree is a Great Place for a Fairy to Live
A tree seemed like the perfect place for a tiny, Christmas-loving fairy to live, so I chose a tree trunk pedestal as the "house" for my creation, (I found it at a local craft store). I also selected a few items from the Miniatures.com website, including the Brookline Fireplace, and a tiny Christmas Paper Chain. Last, I chose a teensy plate of elaborately decorated Christmas Cookies.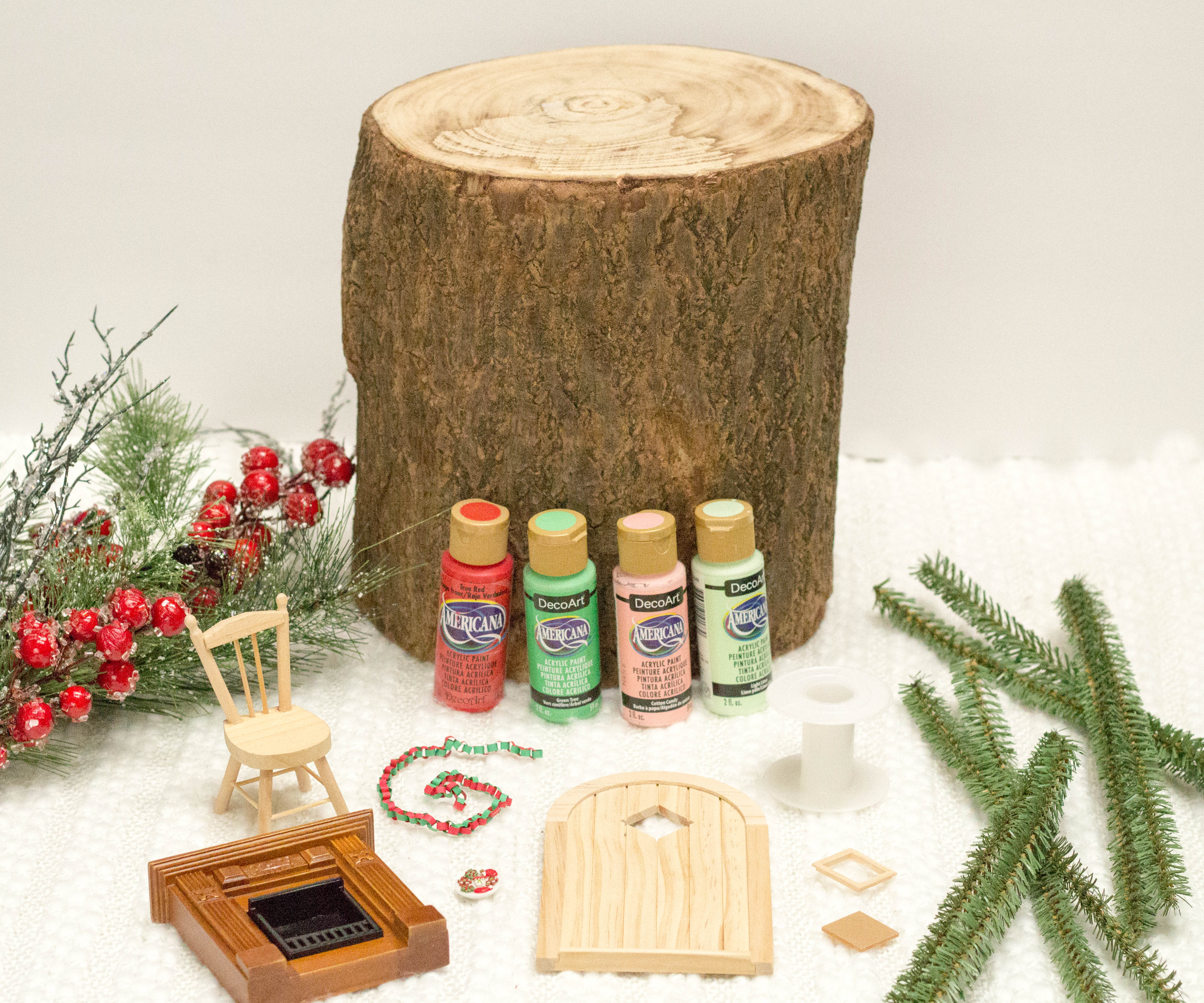 To Paint or Not to Paint
Ultimately, I decided that painting the Fairy Door  to my Christmas Fairy House Creation was the right way to go. I selected a bright, Christmas color palette, and selected some of my favorite DecoArt Acrylic paints in shades of red, pink and green.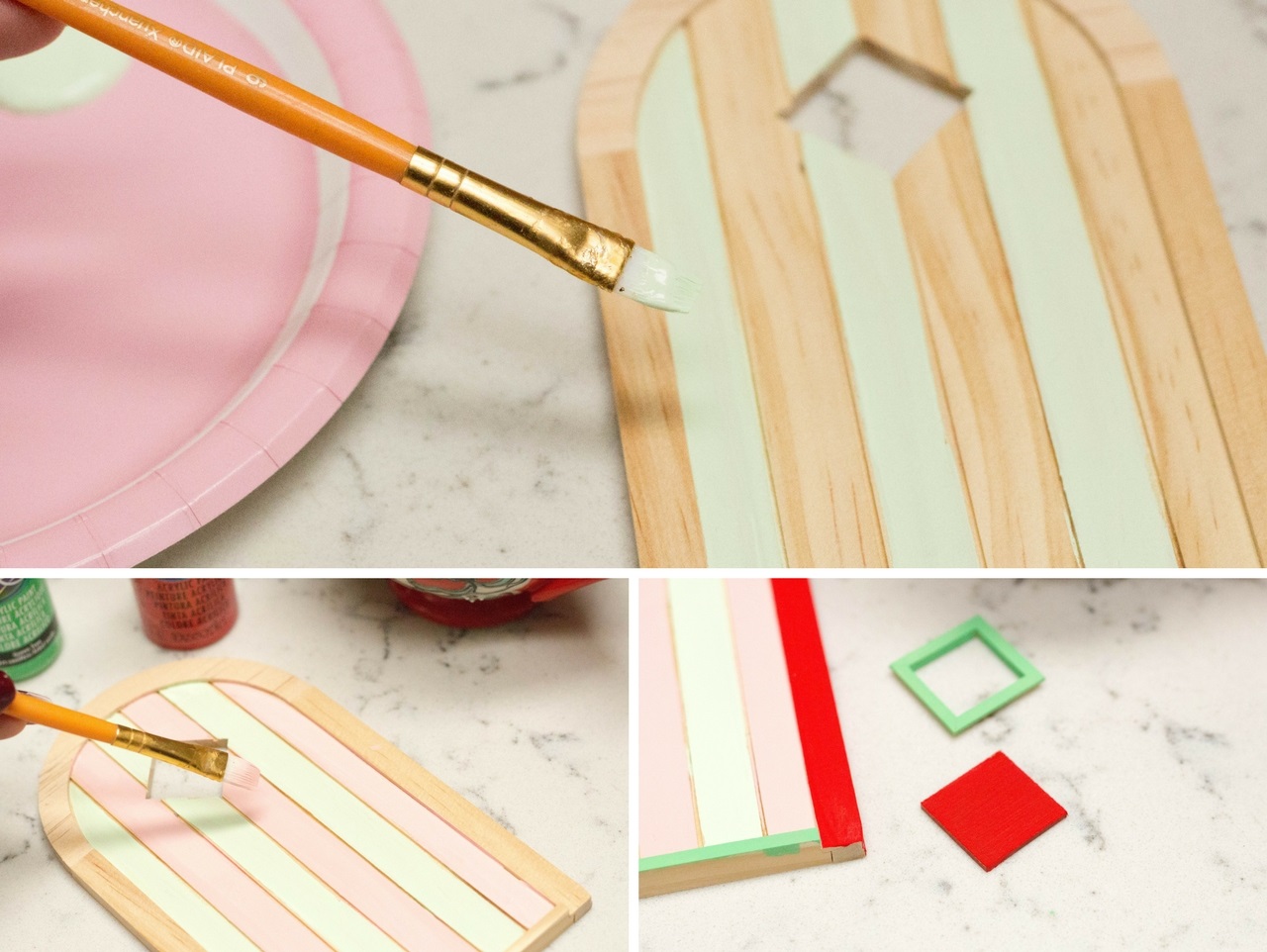 I also painted a little wooden chair I had to add to the scene, in a pretty, bright shade of green. Don't you just love this color combination, it really conveys a joyful Christmas spirit!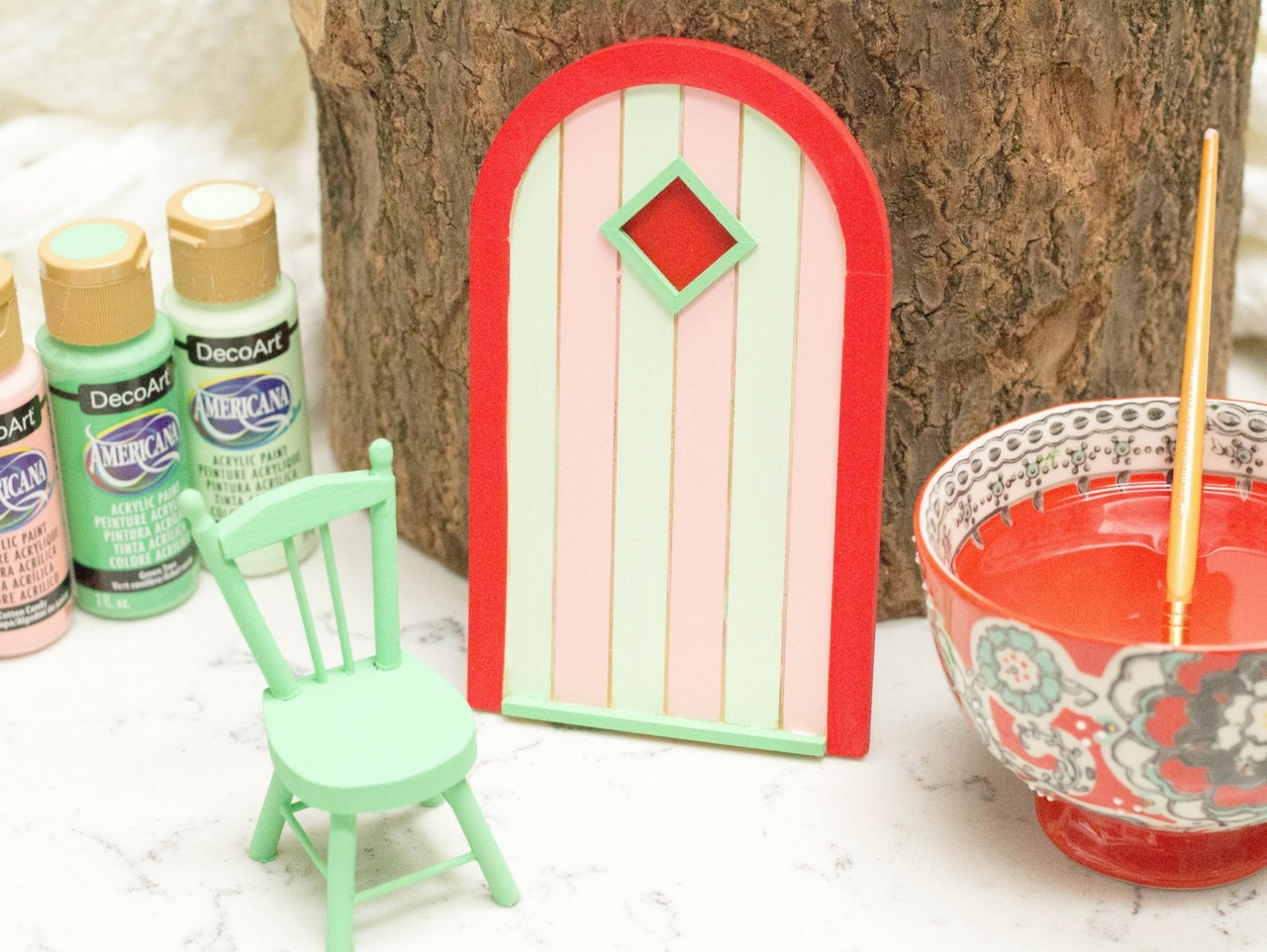 Creating an Adherent Surface
I twisted some of the pine pipe cleaner stems into spirals, and glued them to the back of the door. This gave the door some extra surface to adhere it to the front of the tree trunk. Then, I added some of the pine as trim around the edges of the door, for a realistic look!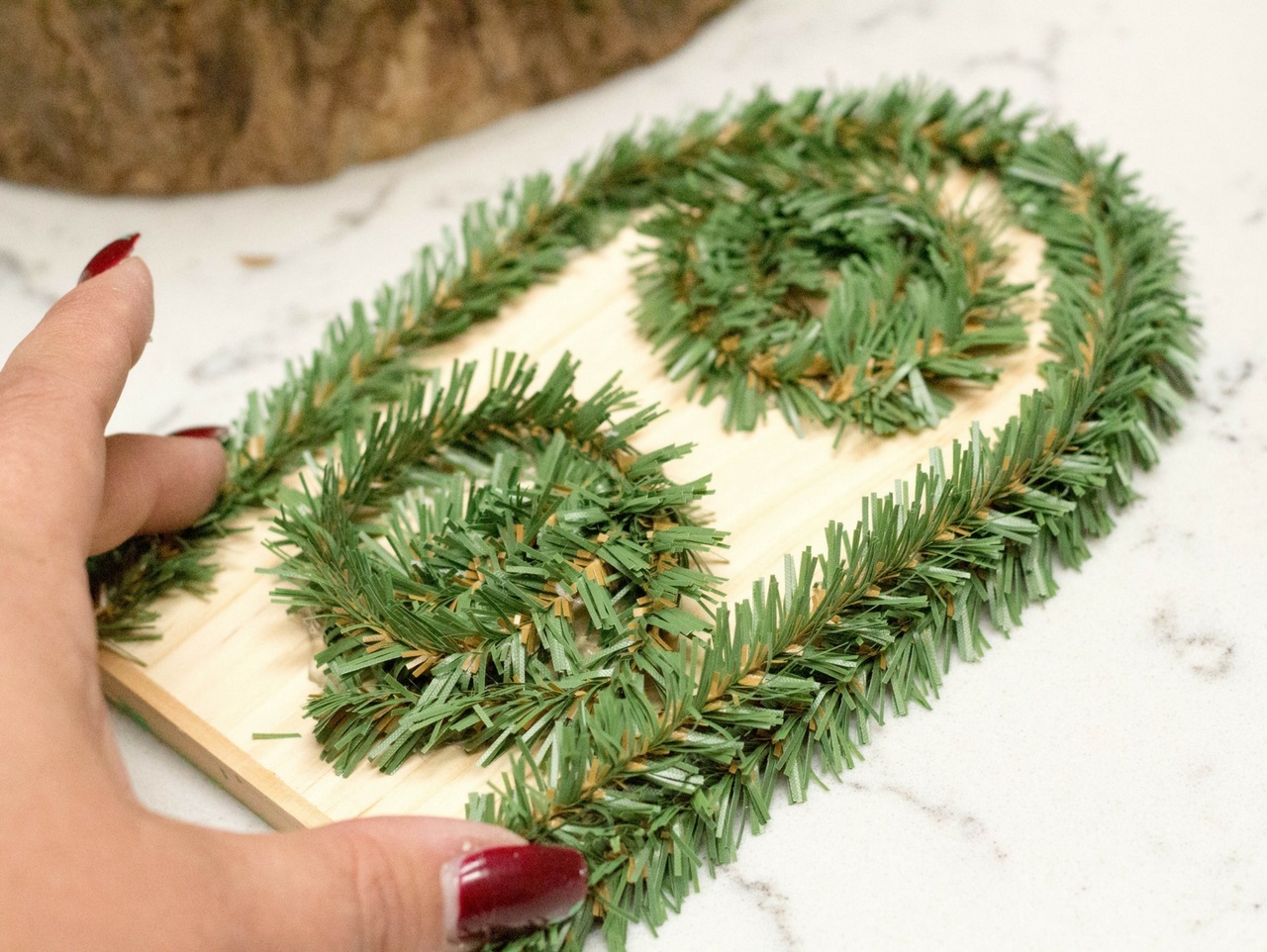 Next, I added hot glue to the back of the door, and pressed it to adhere it to the tree trunk, as shown.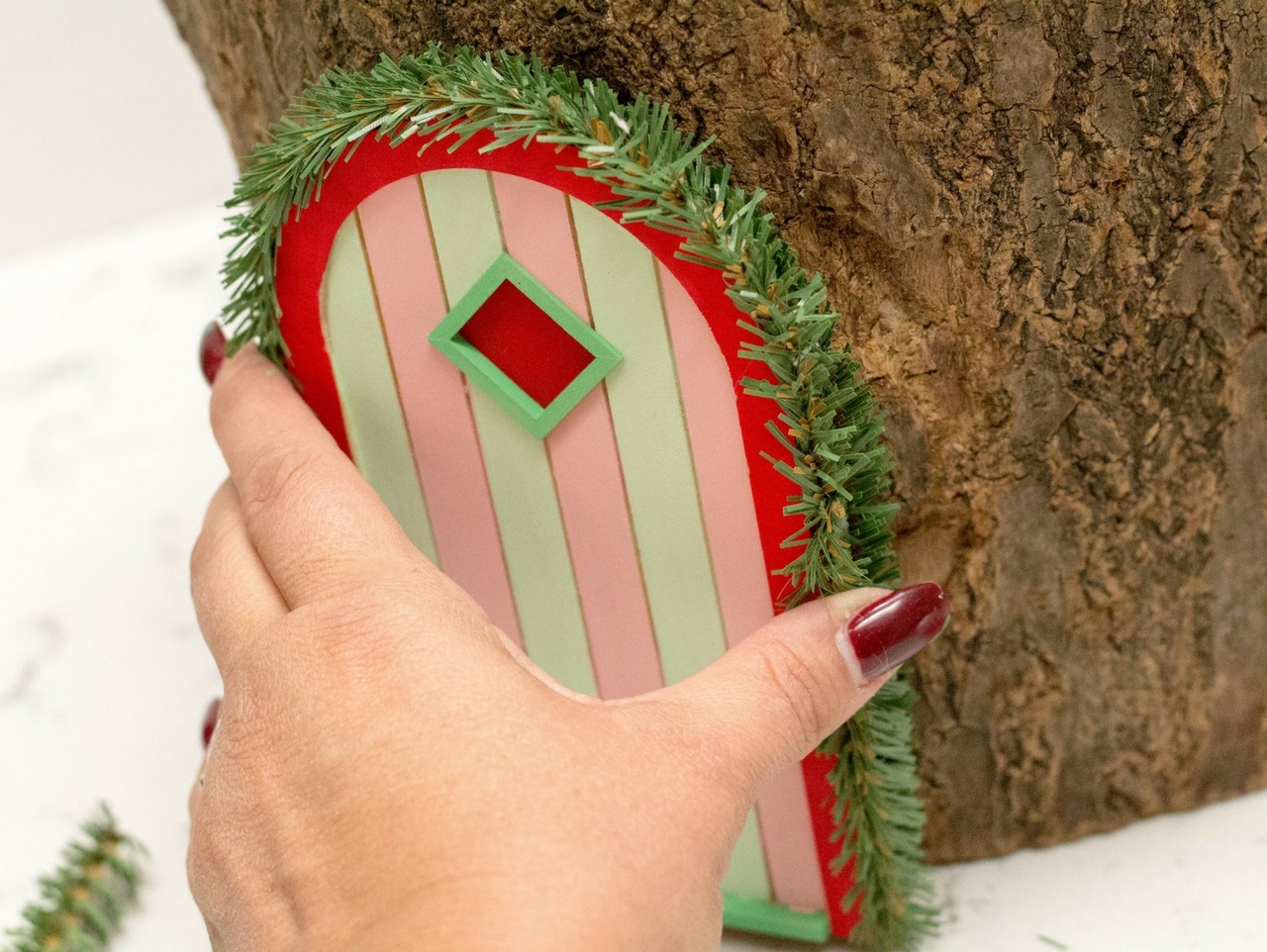 Making a Table
My plan was to create a miniature living room atop the tree trunk, which would depict a traditional Christmas scene. This design is of cookies for Santa next to a fireplace mantle. I needed a table, so I fashioned one out of a plastic ribbon spool, some cotton cording, and a scrap of felt. I just love creating unique little pieces to add to my fairy scenes!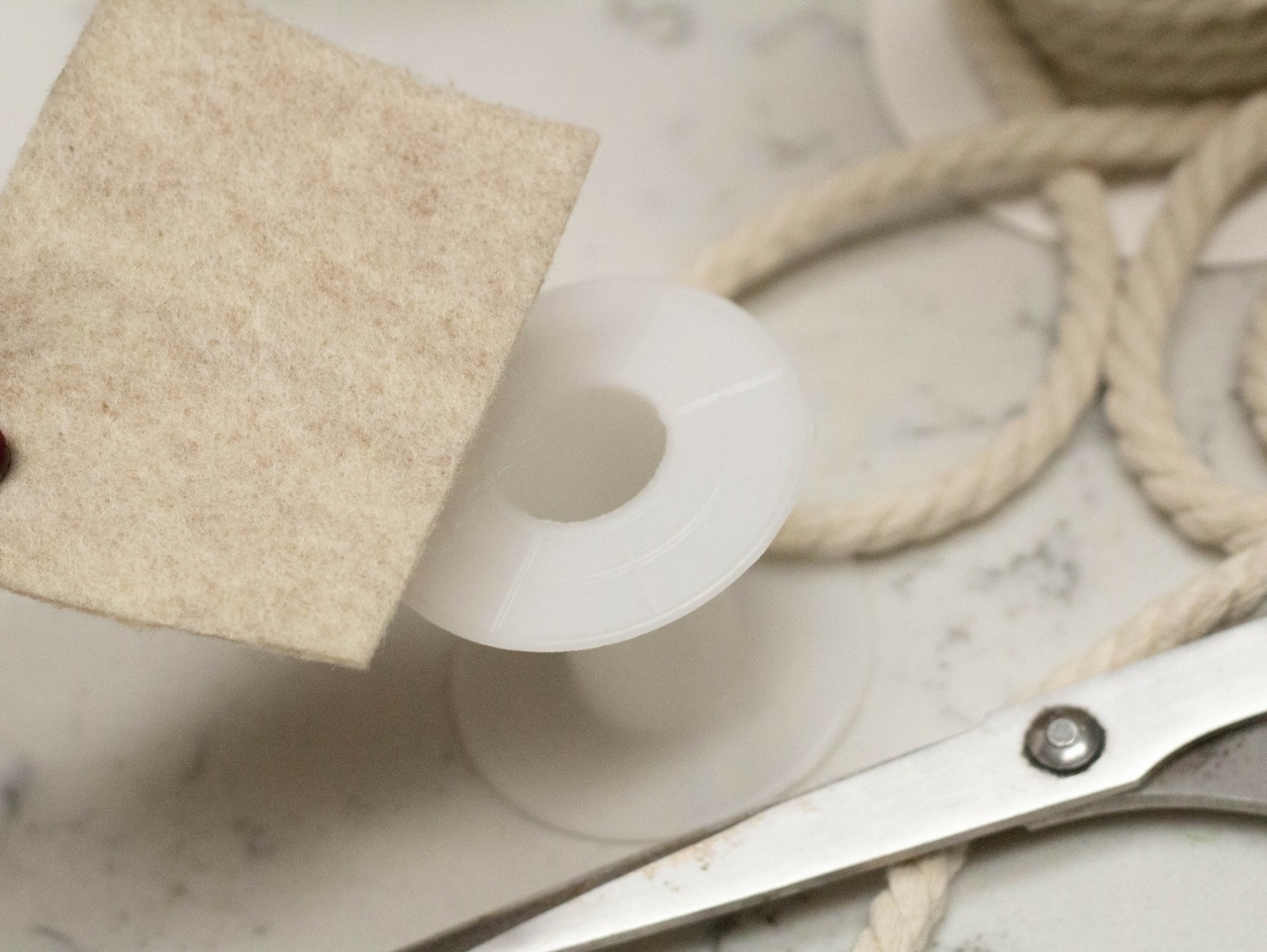 Once it was ready, I did a practice layout of where the furnishings would be placed.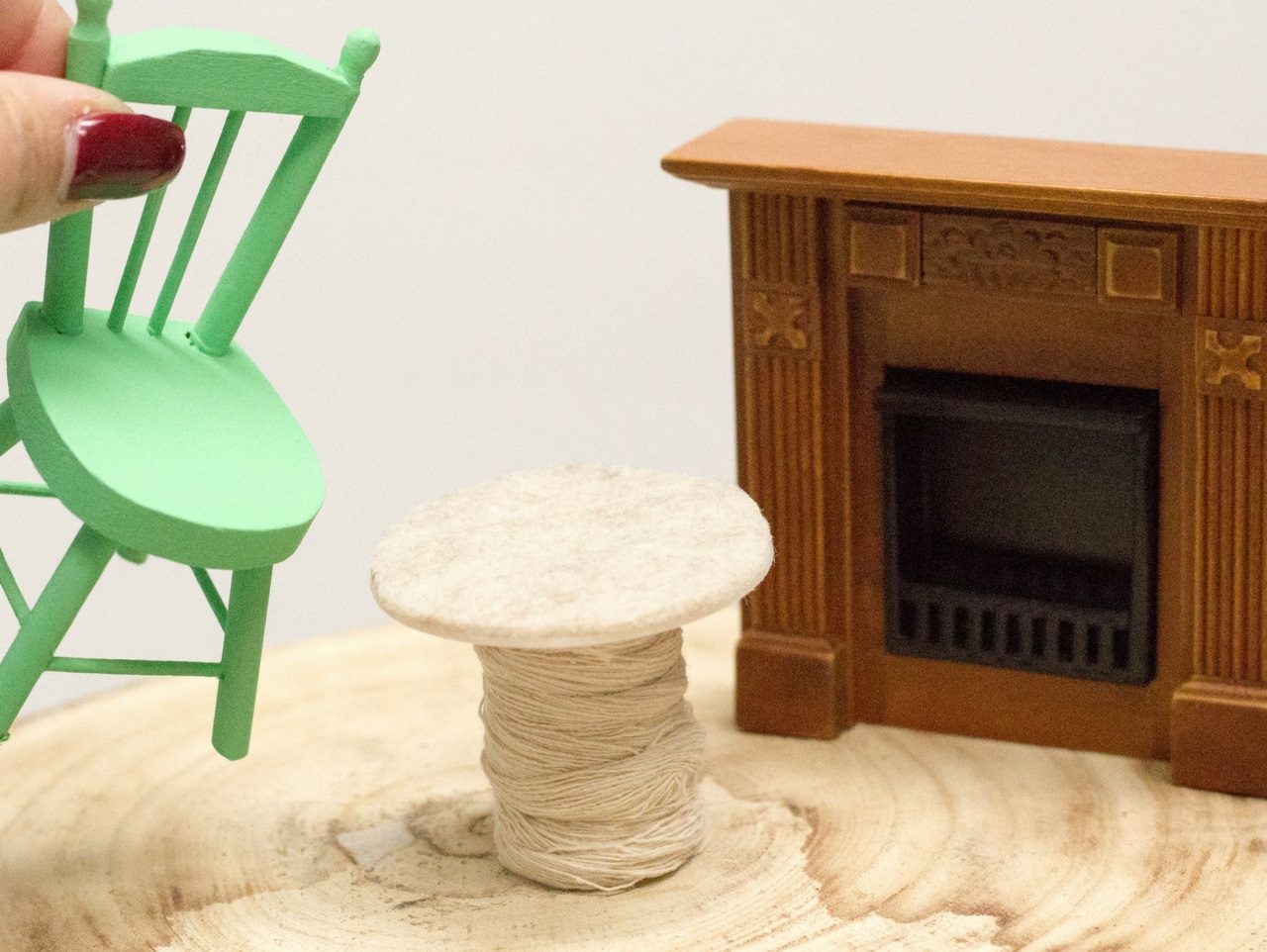 Details, Details, Details
It was time for details, (my favorite part)! I added the tiny  Christmas Paper Chain  to the Brookline Fireplace  using a little glue, and then adhered all the furniture in place. Next, I glued the Christmas Cookies down to the table. The detail on these pieces from Miniatures.com is incredible; they are so realistic!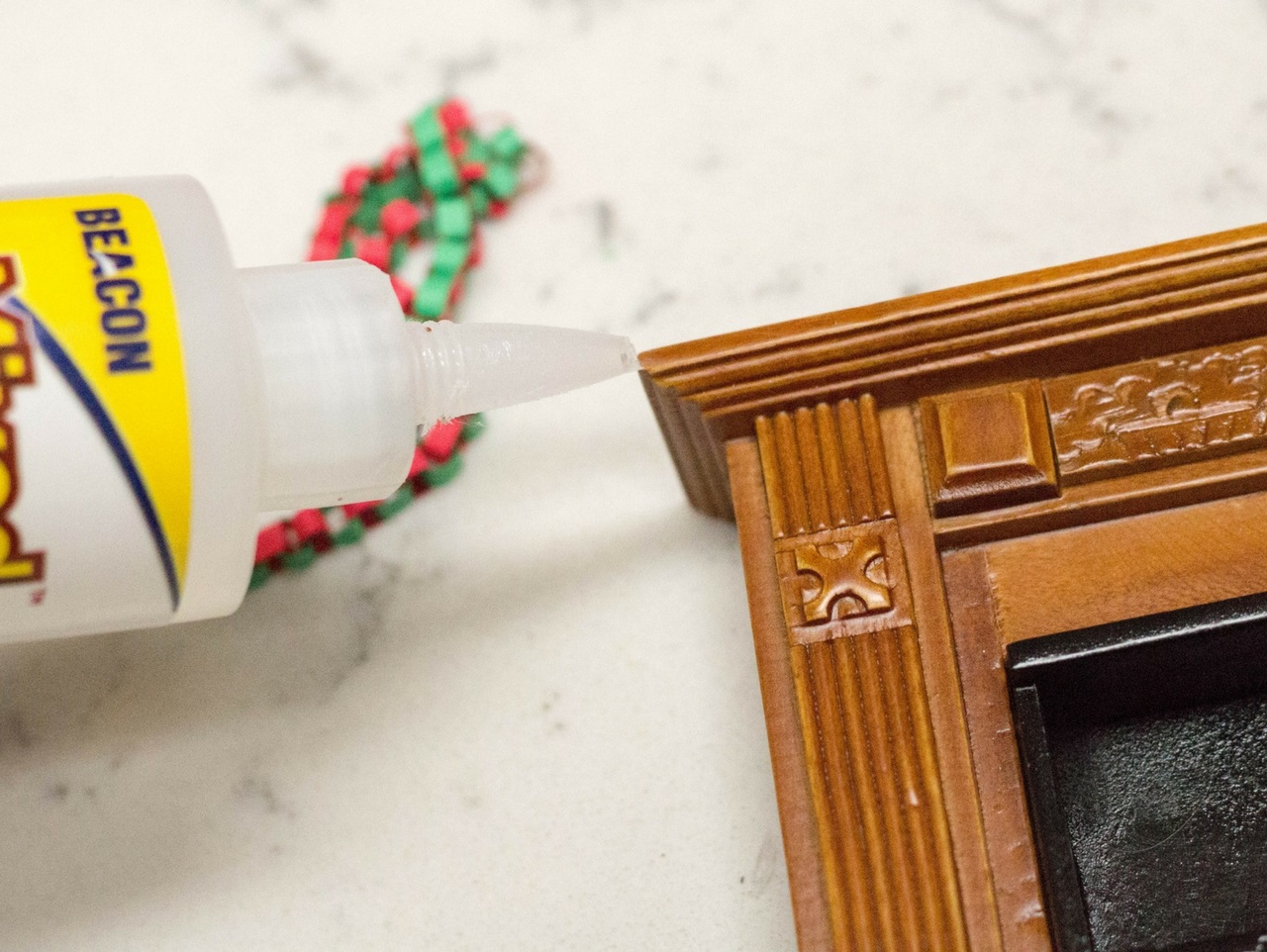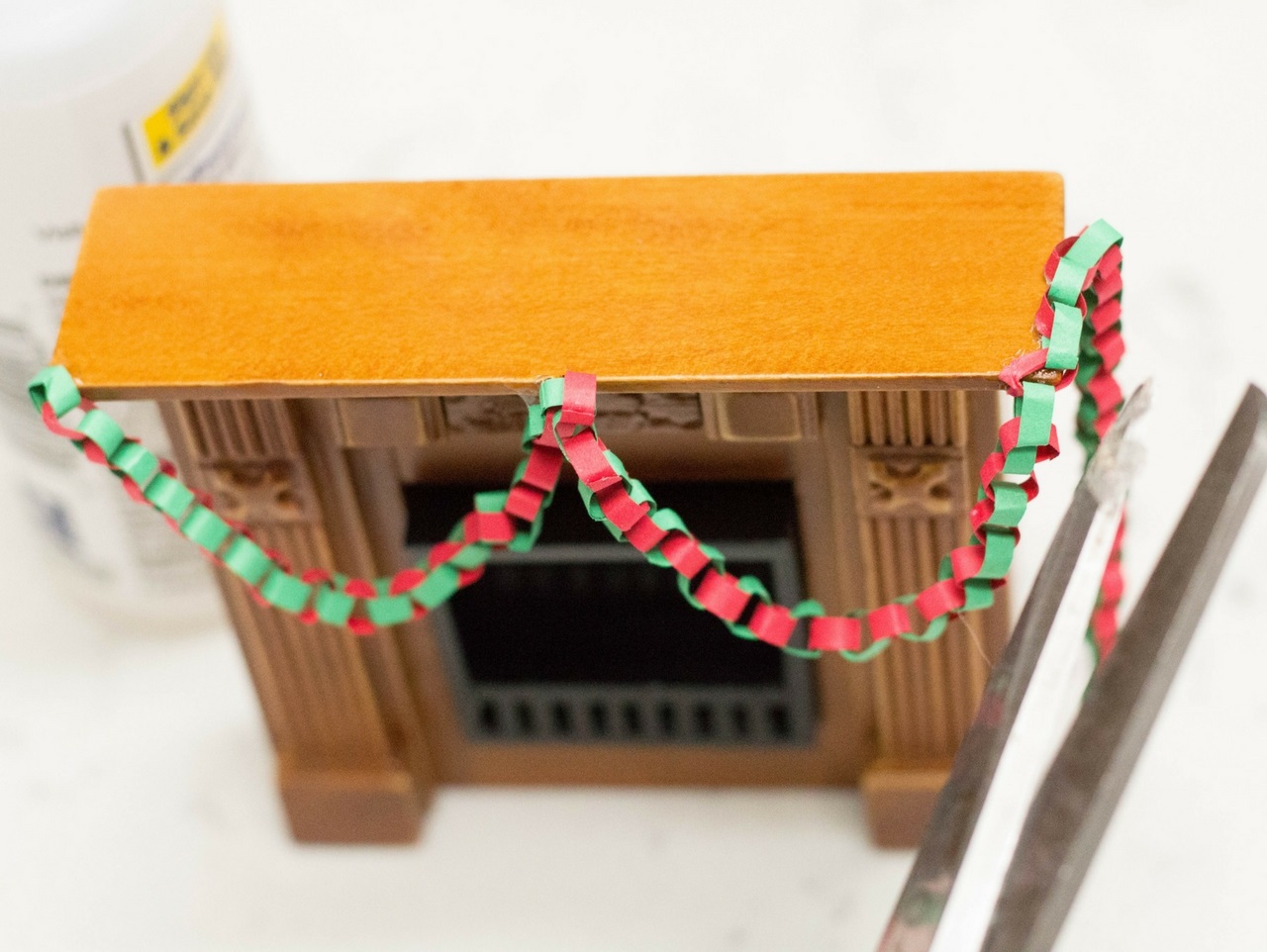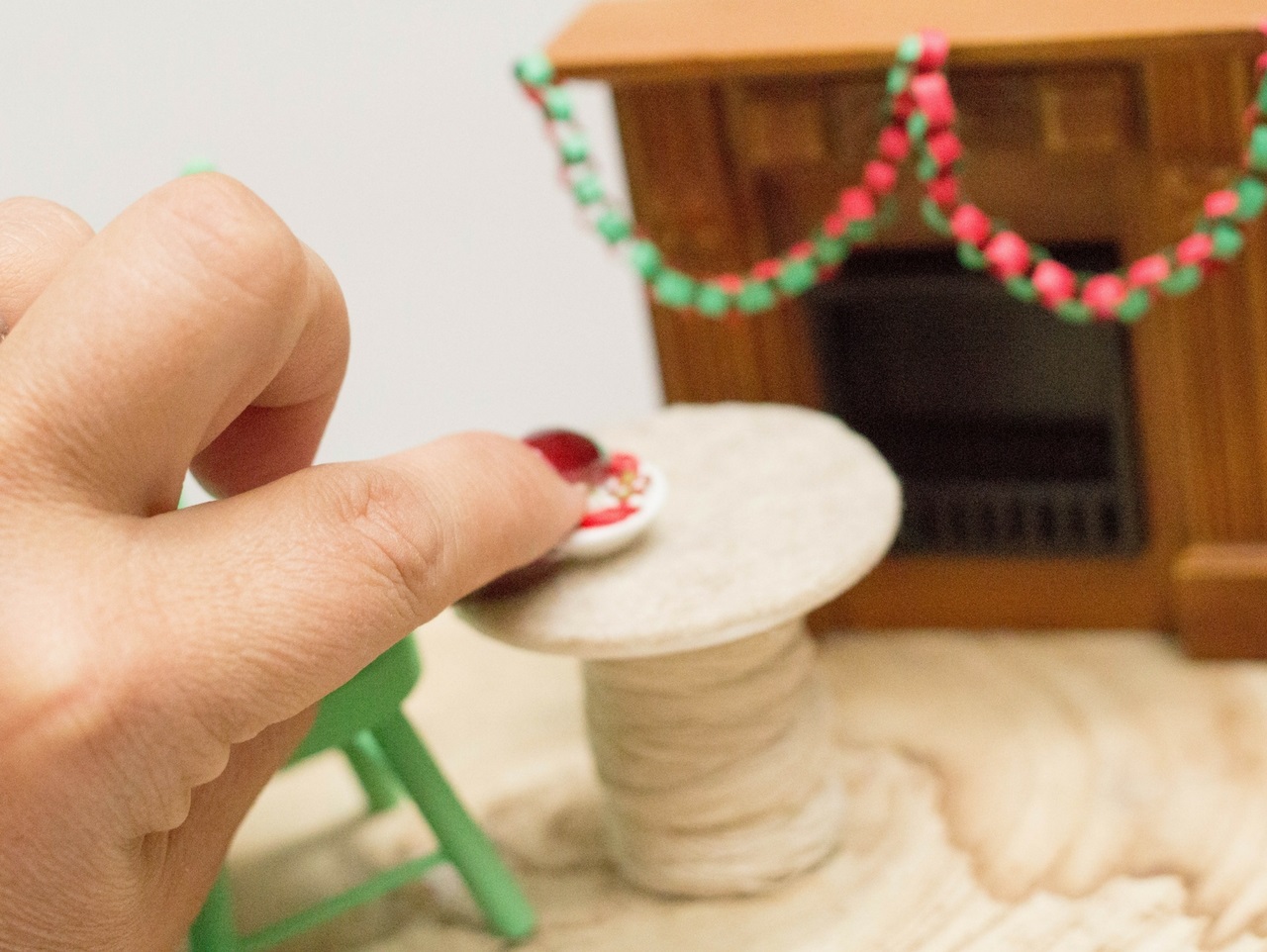 I pulled apart a sprig of faux holiday greenery that I picked up at a craft store, and arranged it throughout the piece.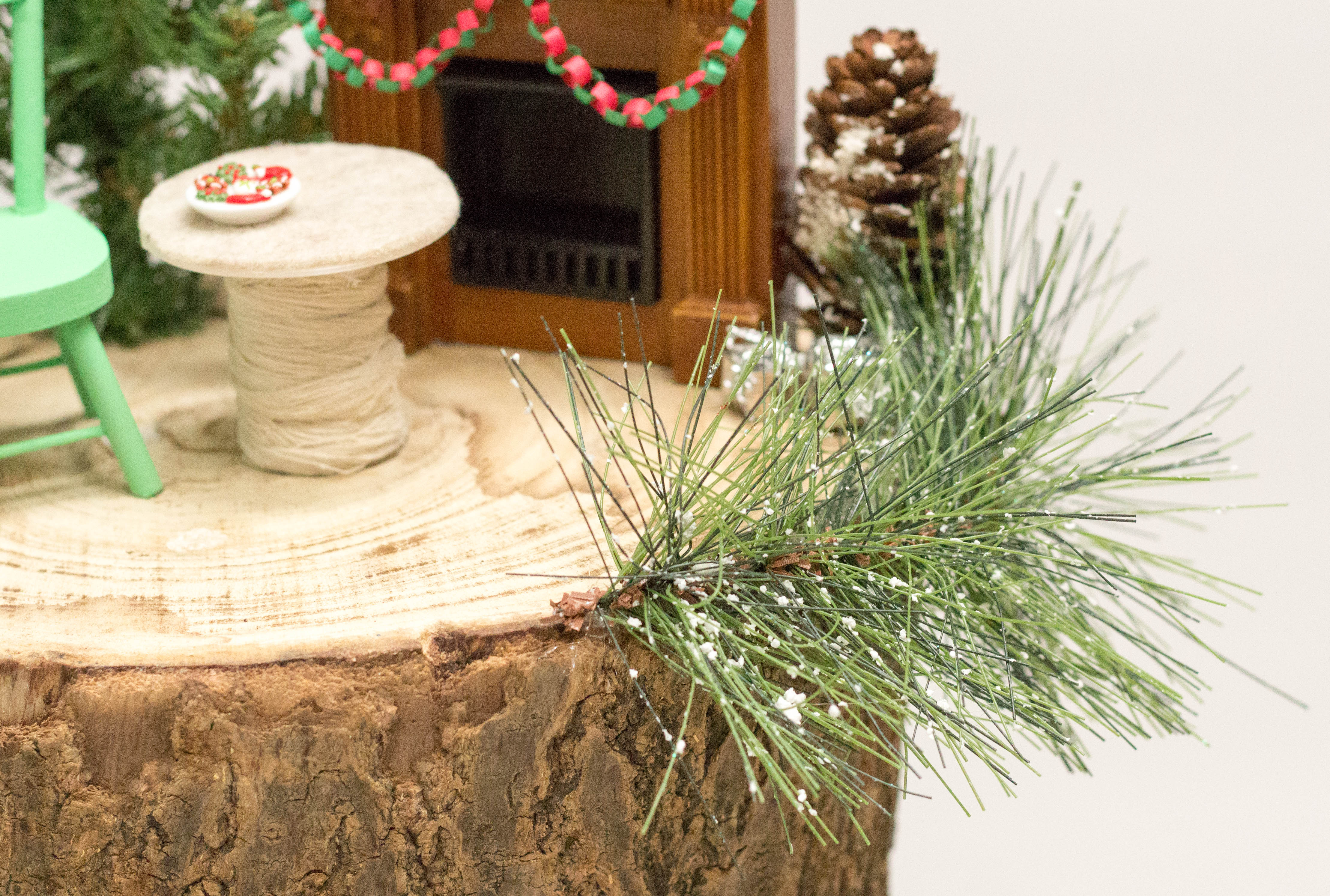 Some reindeer moss and some faux peppermint candies were a perfect touch for my Christmas Fairy House Creation!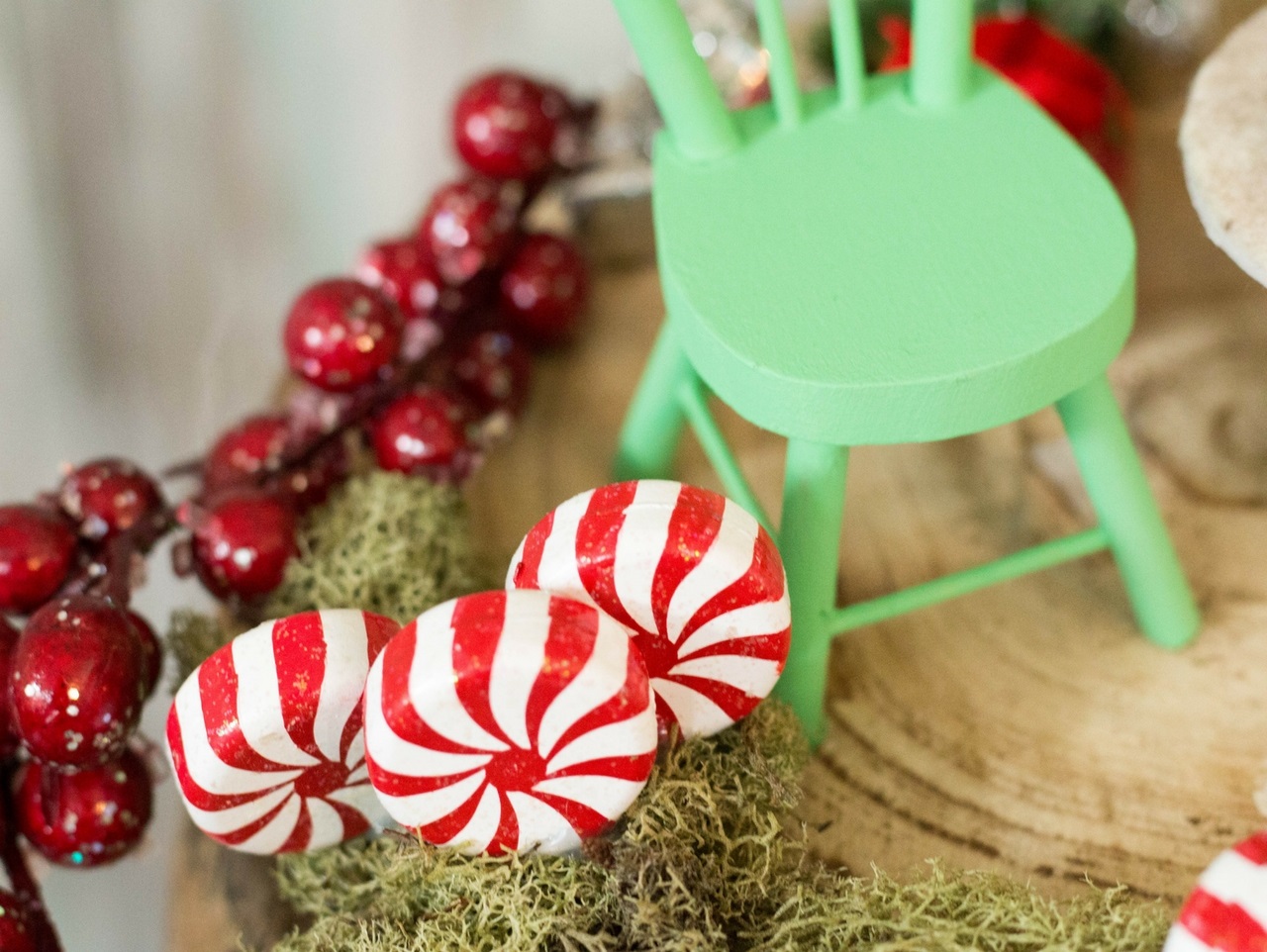 Santa Stop Here Sign
A tiny wood plate looked like it would make a perfect sign, when attached to a short length of tree branch. It was easy to label, "Santa Stop Here". A few red dots were painted on for added festivity. It looks a lot like a real sign we put out for the holidays at my human-sized house.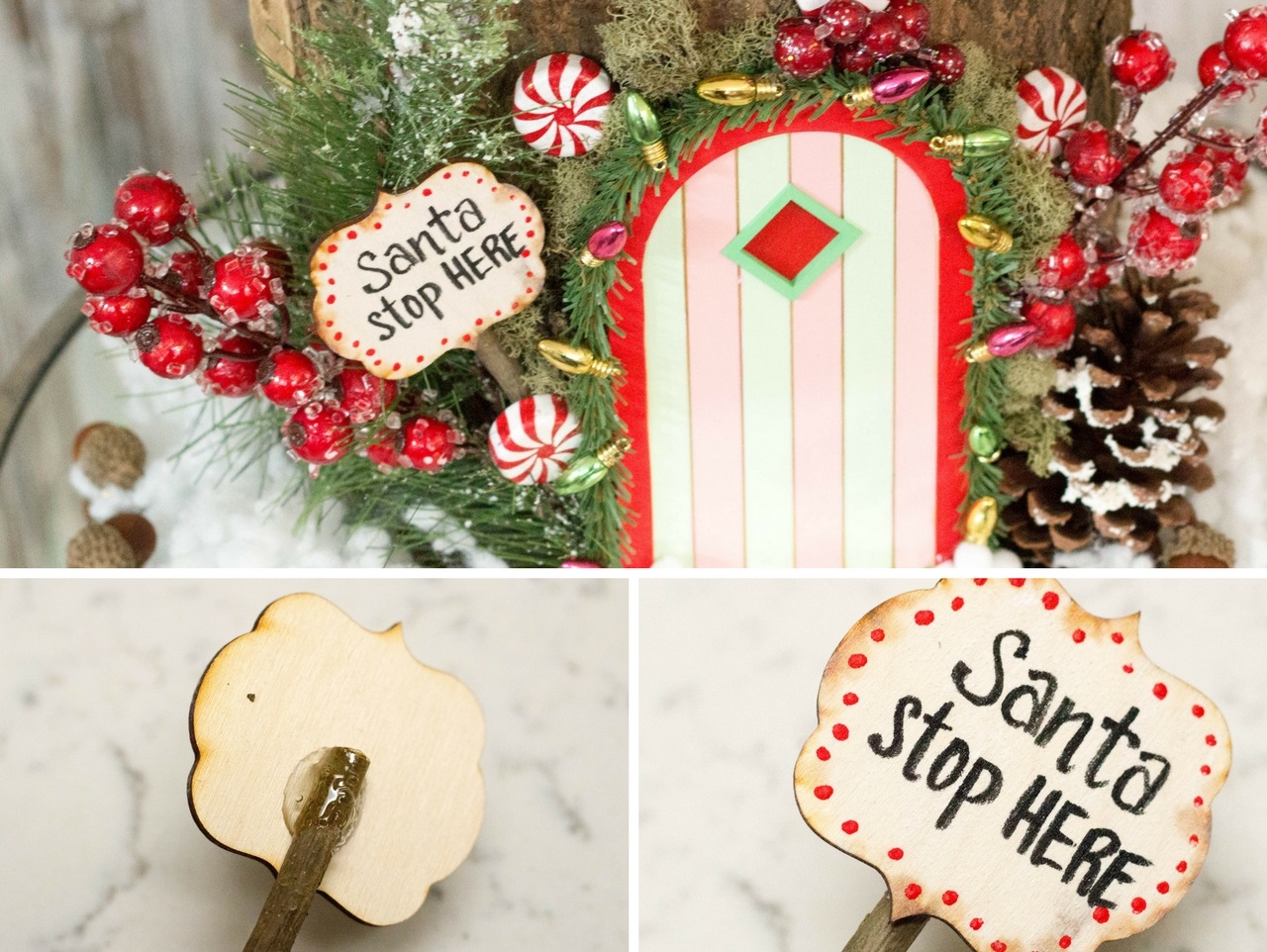 The finished piece is sweetly stunning, and looks just like a tiny fairy's home. You can tell this fairy adores Santa Claus, and has prepared some sweet treats in eager anticipation of Santa's arrival for Christmas!
Christmas Fairy House Creation

Don't you just love tiny things? I do, and I had so much fun creating this lovely Christmas Fairy House Creation for Minatures.com.
Be sure to check out the rest of the amazing creations by my fellow designer friends! They are: Craft Shack Chronicles, Sword Fights and Starry Nights, Laura's Crafty Life, Make Life Lovely, and Made by a Princess Parties.