Don't you love the holidays? I do, and this year, there's an extra special reason to celebrate, because Disney's Frozen 2 will be released in theaters on November 22. My entire family and all our friends were fully immersed in the first film, we even had a fun Frozen Birthday Party for my youngest! I'm so excited to see Anna and Elsa again, and all the rest of their Frozen friends.
To help celebrate the launch of Frozen 2, I've teamed up with CandyRific to share some sweet treats to help ring in the holidays and the new movie. These interactive candy toys are sure to bring a smile to kids and adults alike. Even better, I'm giving away a box of every CandyRific item you see in this post to one lucky winner! (Check for details on how to enter at the end.) Now, let's take a closer look at these fun Frozen goodies!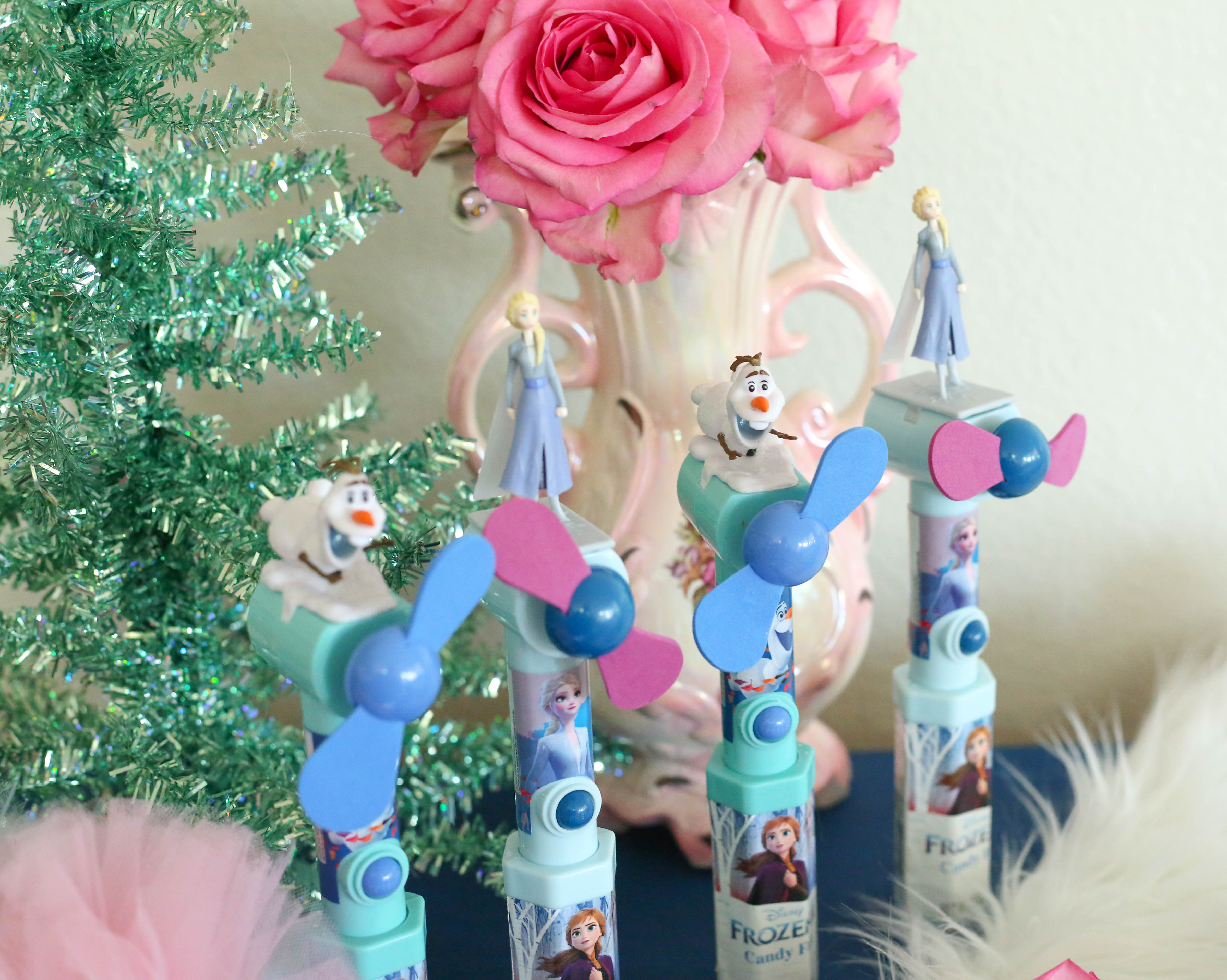 The Elsa Character Fan and Olaf Character Fan are perfect for party favors or stocking stuffers for the Frozen fan in your life. Spin the foam propellers of the fans by pressing the button in the handle. Don't forget to open the flip down base; there's some tasty CandyRific candy inside!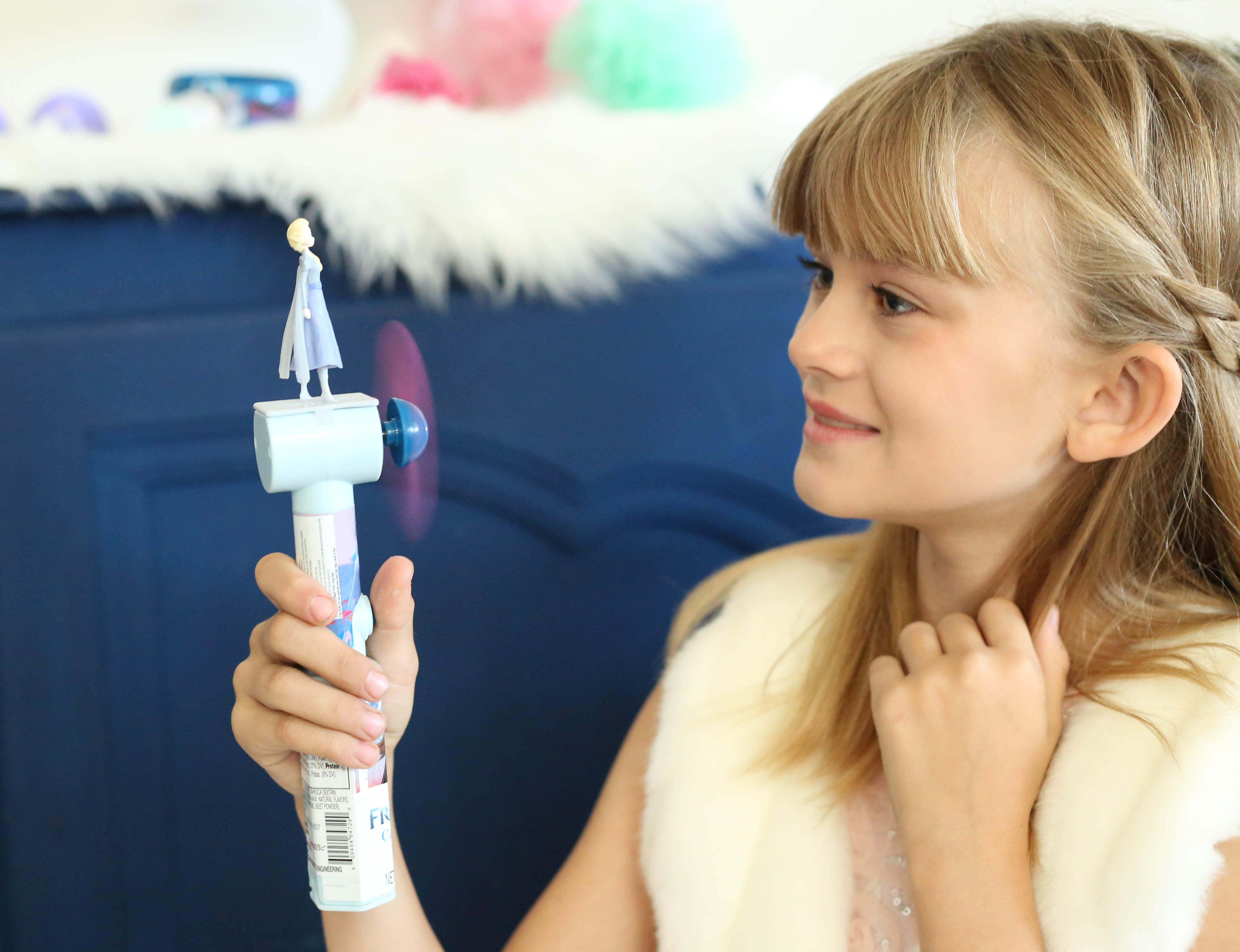 The Elsa Character Light & Sound Wand has a fascinating design; when you press the button on the base, Elsa's skirt lights up and she recites a variety of phrases, like "I'm Queen Elsa.", and, "Hello my friend."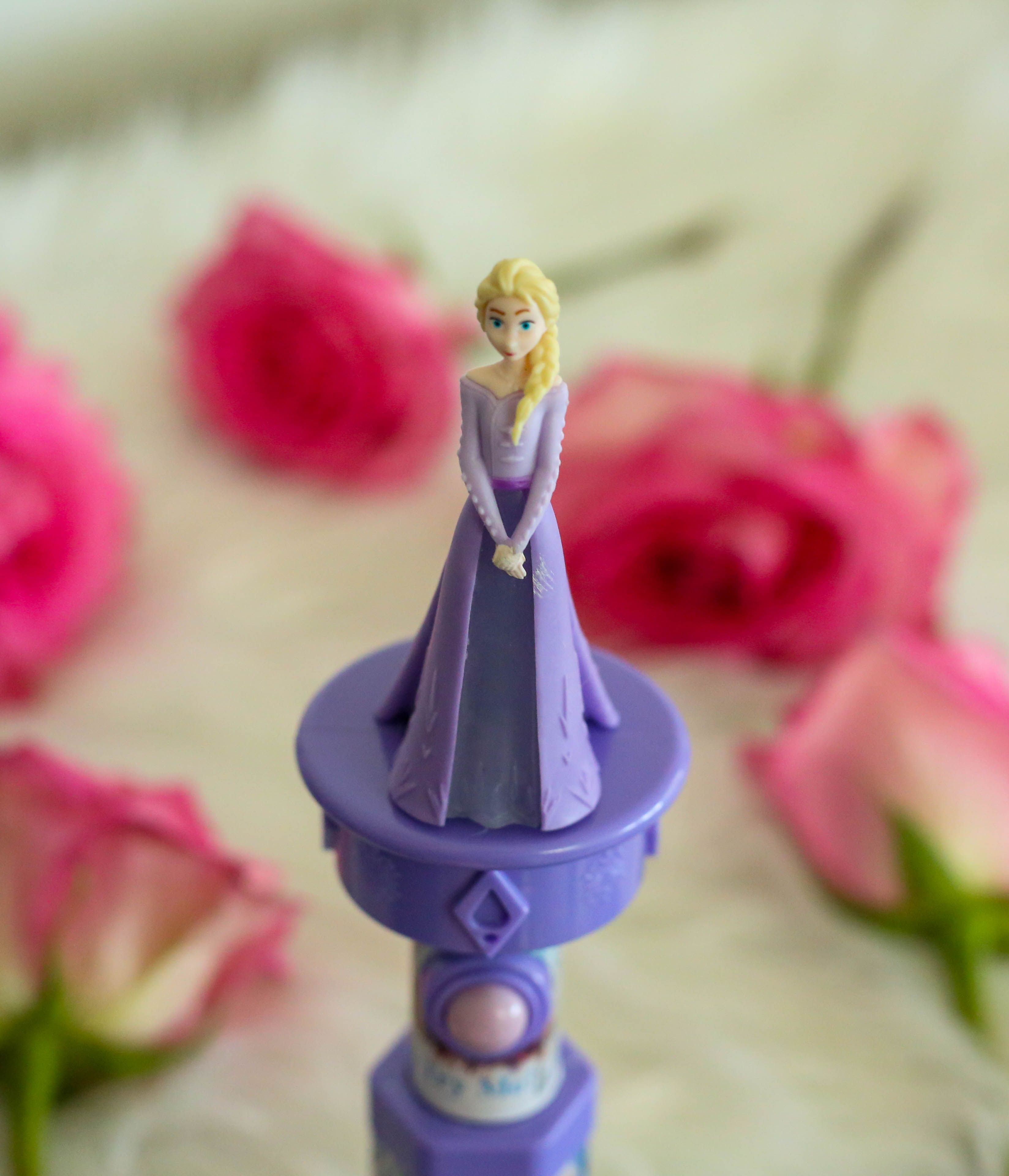 I especially loved the lavender color of the item, which will blend well with party décor in this theme. Inside the handle of the wand is, you guessed it, some delectable CandyRific candy!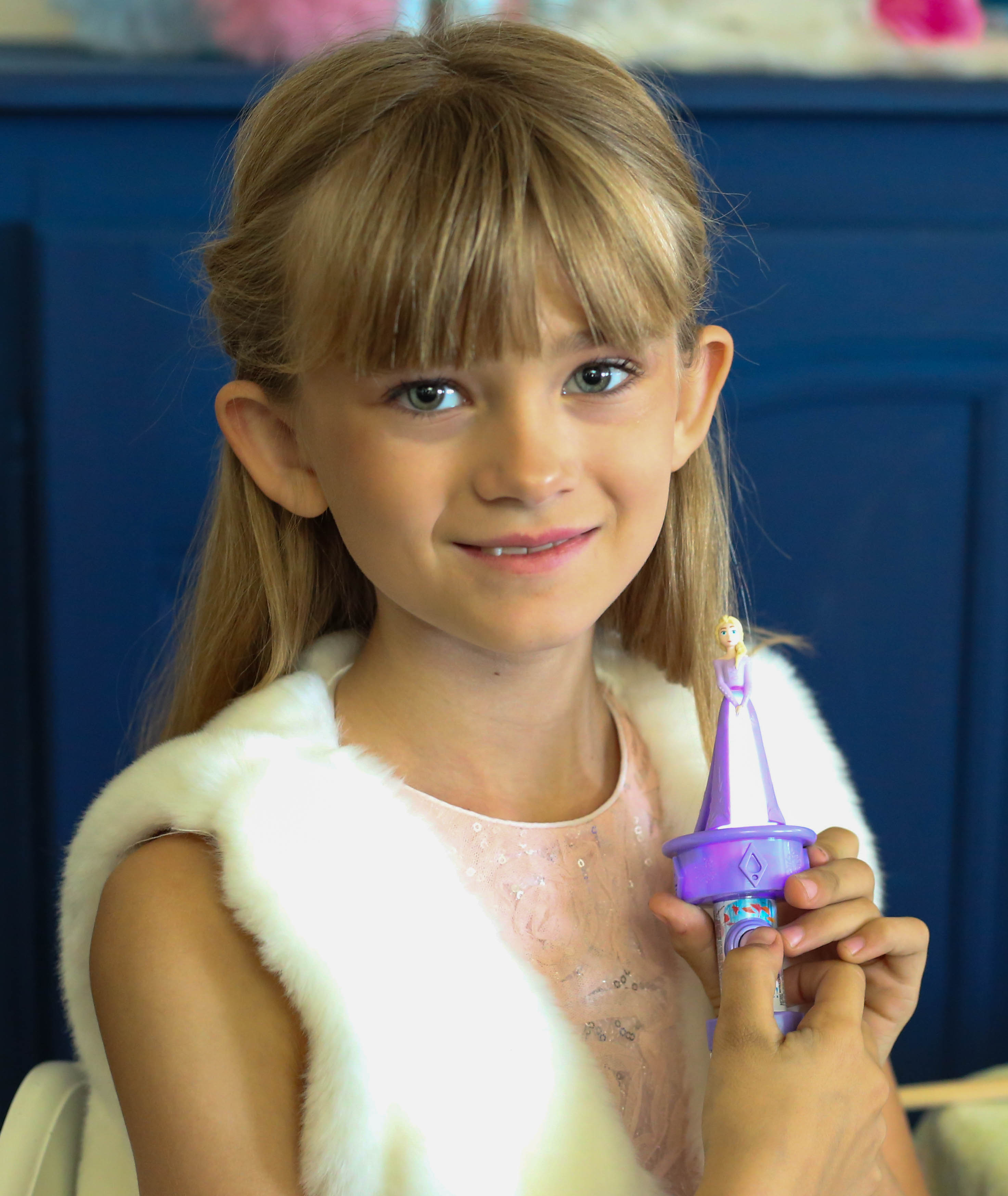 The Frozen Fanimation Fan is an incredible toy and will be on our gift giving list this year for sure!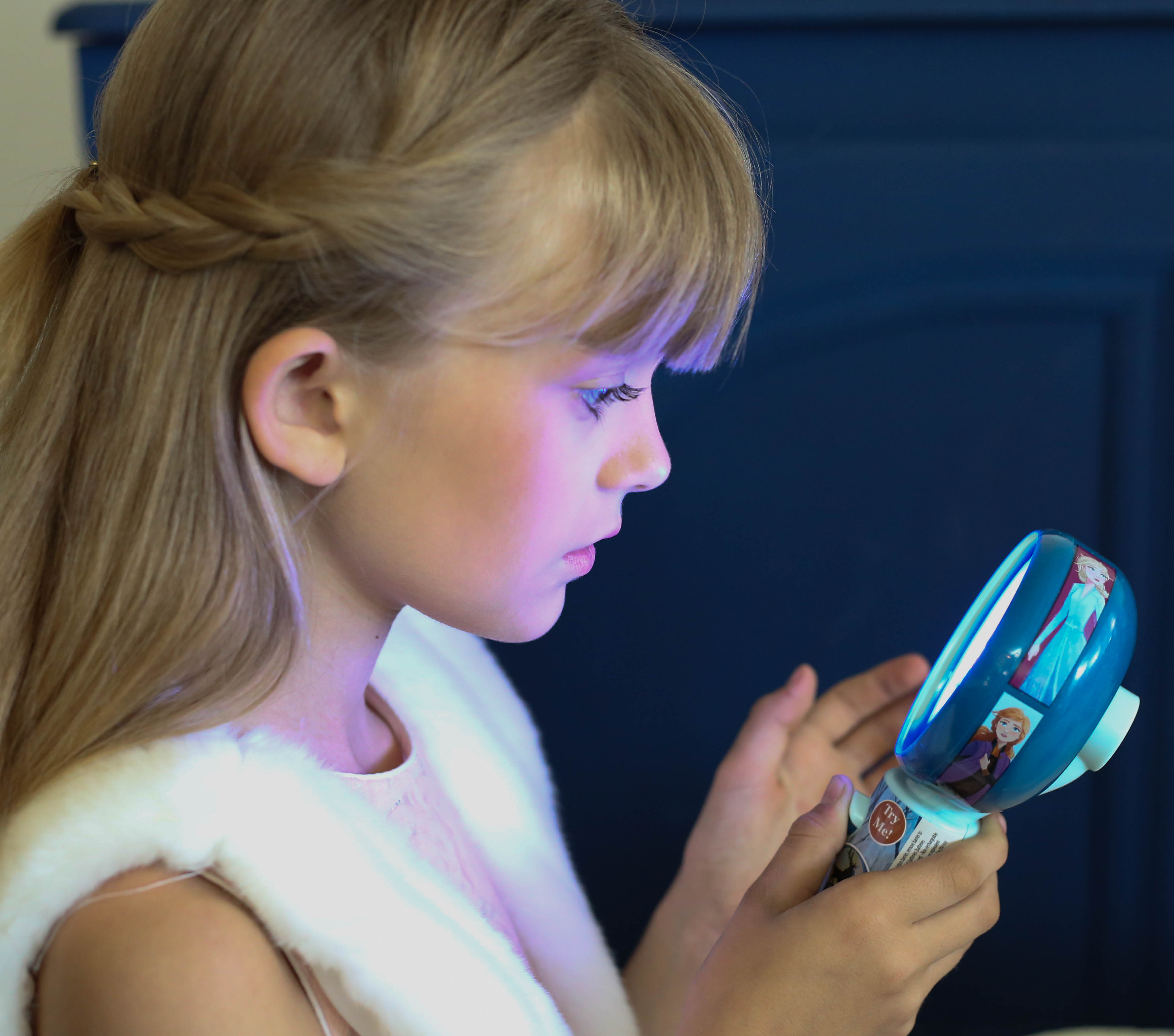 The foam propellers are safely housed in a round cover; when the button on the fan is pressed, the propellers spin, and an animated LED light show of Elsa is magically projected onto the front of the fan using brand new technology from CandyRific. Keep it spinning, and soon you'll also see Sven, Olaf, and the rest of the gang. As if that weren't cool enough, hidden inside the base of the fan is a little bag of cheerfully colored fruit-flavored candies.
If you're like me, and you love all the bells and whistles, you can't go wrong with the Disney Frozen Snow Globe, featuring Elsa and Anna.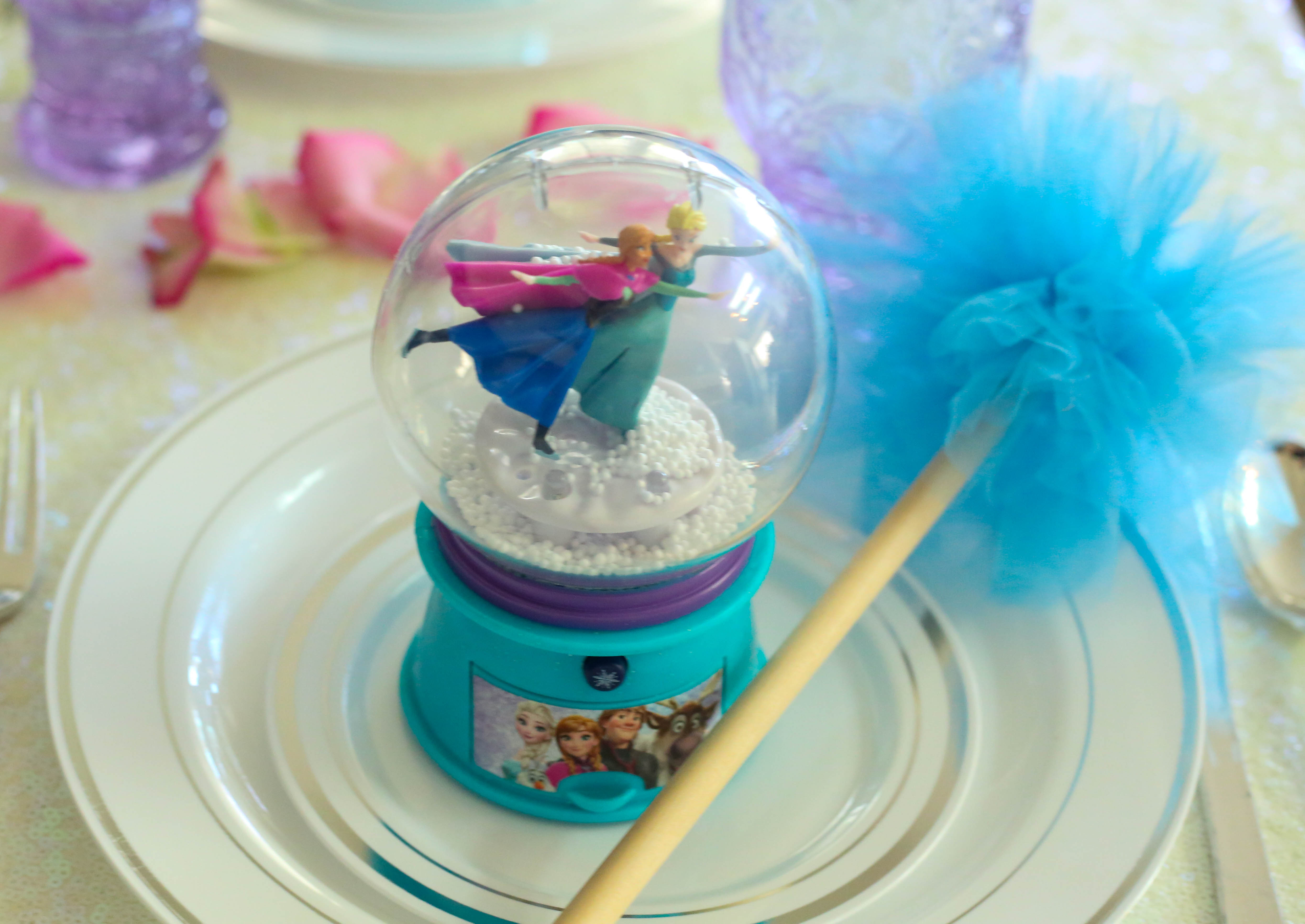 When the button is pressed, hang on to your mittens, because it's a complete light and sound show with a blizzard of blowing snow, color changing lights, and a hearty rendition of "Let it Go", sung by Elsa.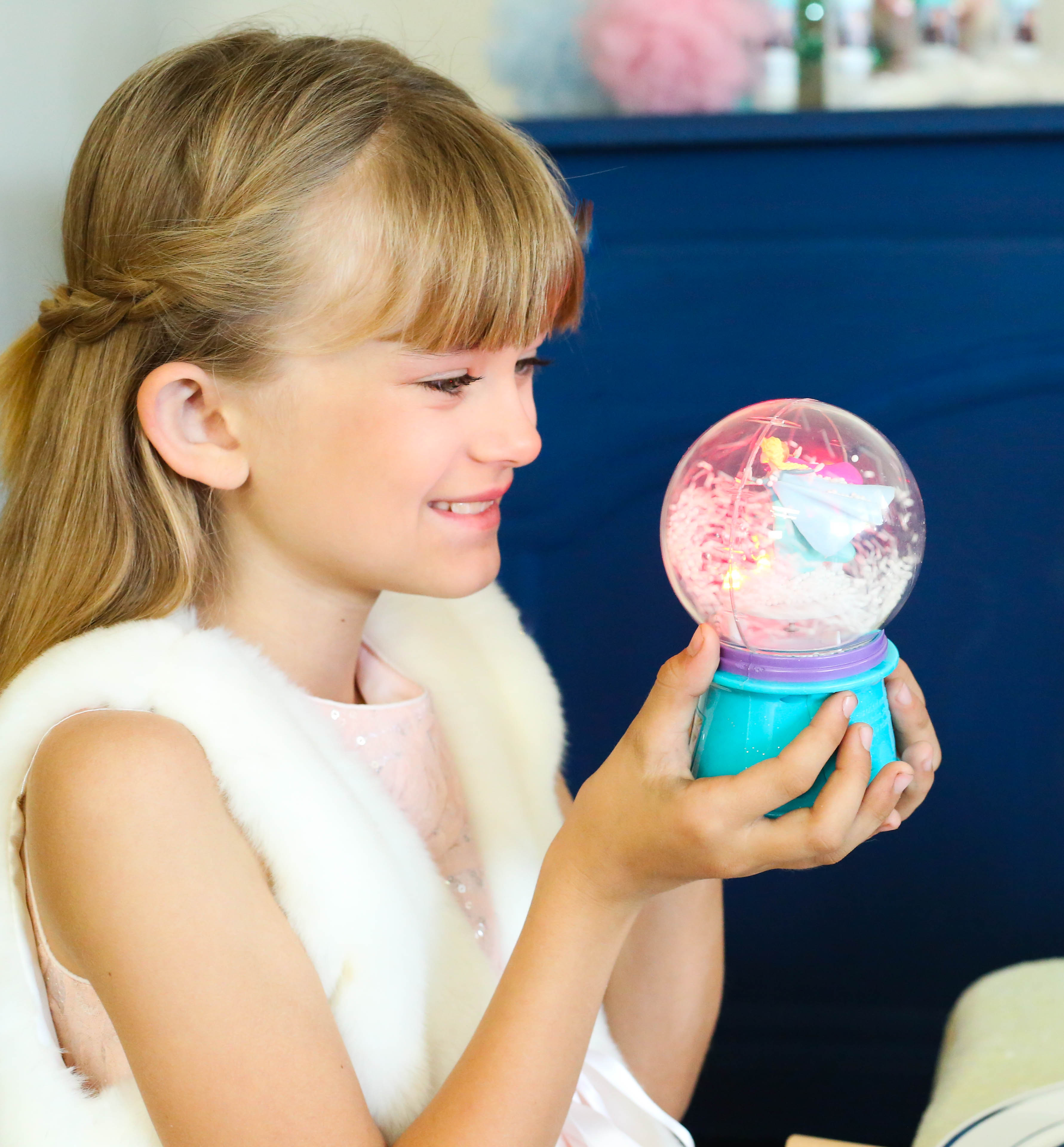 Somehow, all of this takes place within a snow globe, but for just a moment, I really believed I was in Arandale. Hidden inside a small drawer in the snowglobe is a sweet treat that the recipient of this unique candy toy will absolutely love.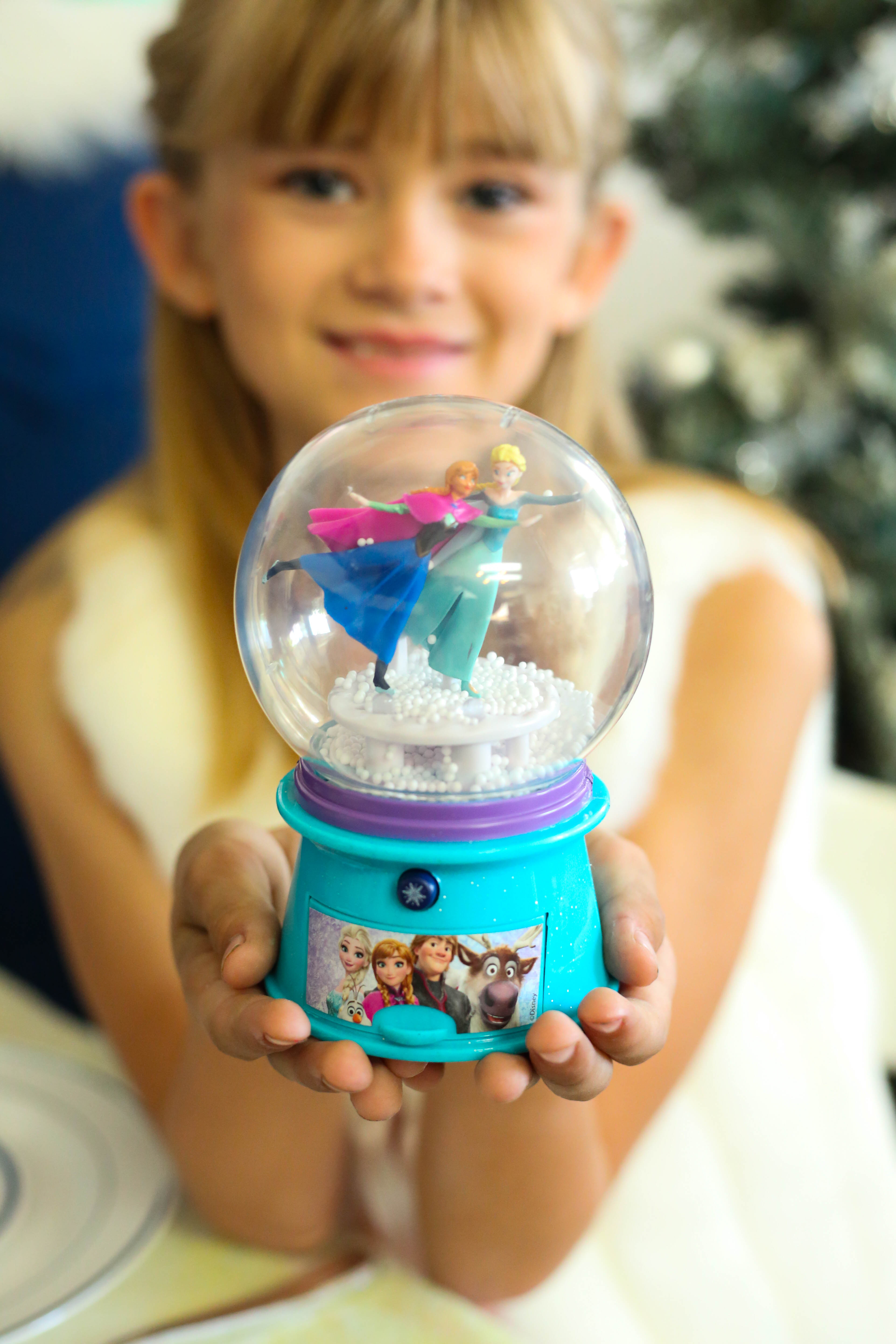 As mentioned, I'm giving away everything you see in this post, to one lucky winner! Head over to Ritzy Parties, give us a like, and leave a comment on any photo, making sure you mention CandyRific! Winner will be selected from all posts, and announced on November 10th on Facebook.
Find all of these amazing Frozen 2  toys by CandyRific at select grocery, convenience, drug, and other stores across the country, including Walgreens, CVS, Menards, Safeway Inc., Kroger, Harris Teeter, Rite Aid, Target, IT'Sugar Inc., Bed Bath & Beyond, Michaels, and Party City. They are perfect for stocking stuffers, holiday gifts, table centerpieces, party favors, and gift toppers!  Frozen themed Gummy Boxes will also be available for your holiday gift giving.
I should mention to you that quantities on these Frozen 2 CandyRific candy novelties are limited, so jump on them and purchase if you see them in stores! Of course, you can find many of your other favorite characters, as well.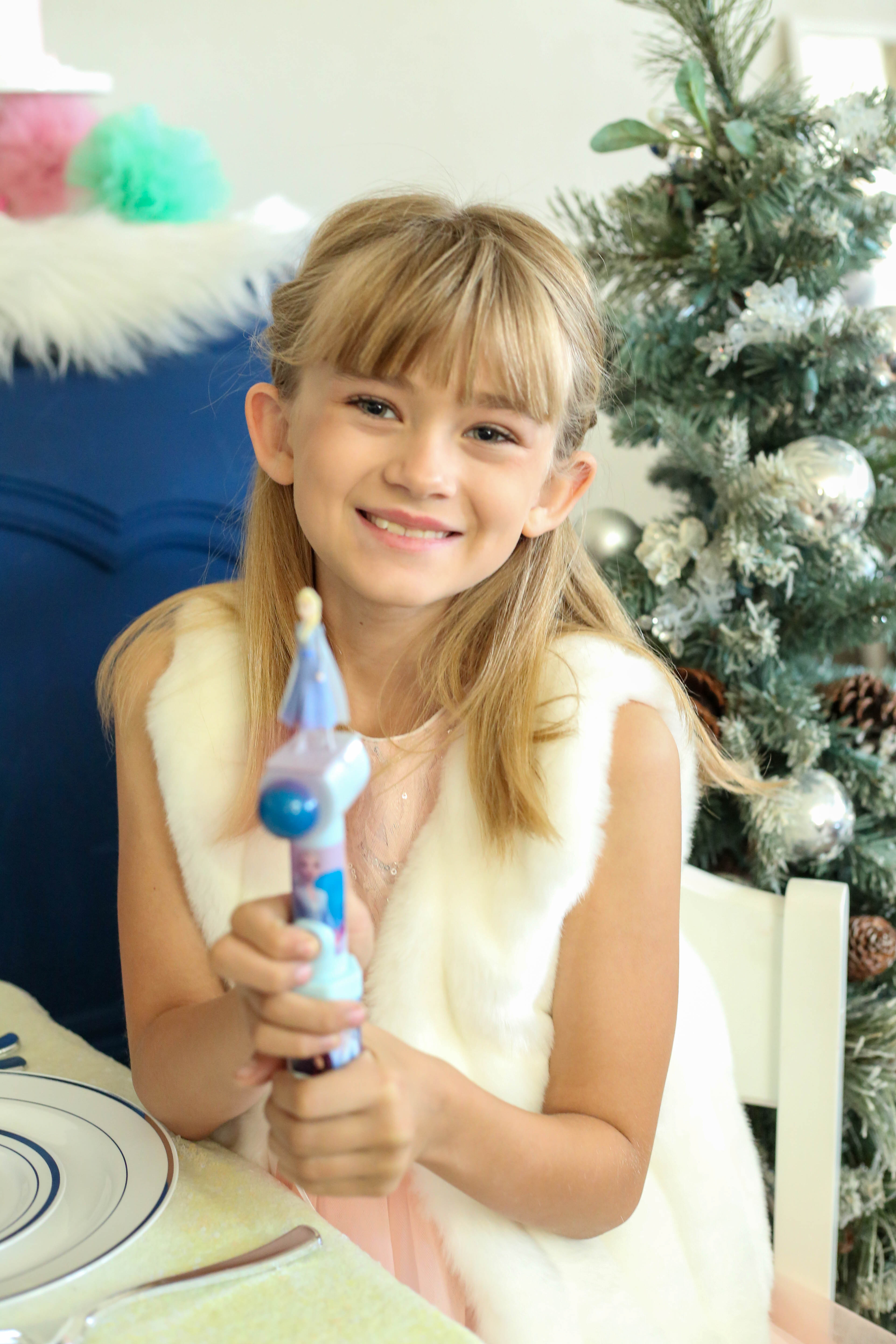 The items seen in this post were provided to me with compliments of CandyRific, the opinions and photos on this page are my own. Shop www.candyrific.com for more exciting candy novelties and toys!