Making ornaments is a holiday tradition, and this year I was excited to try my hand at creating some simulated stained glass ornaments using Plaid Crafts Gallery Glass Paint.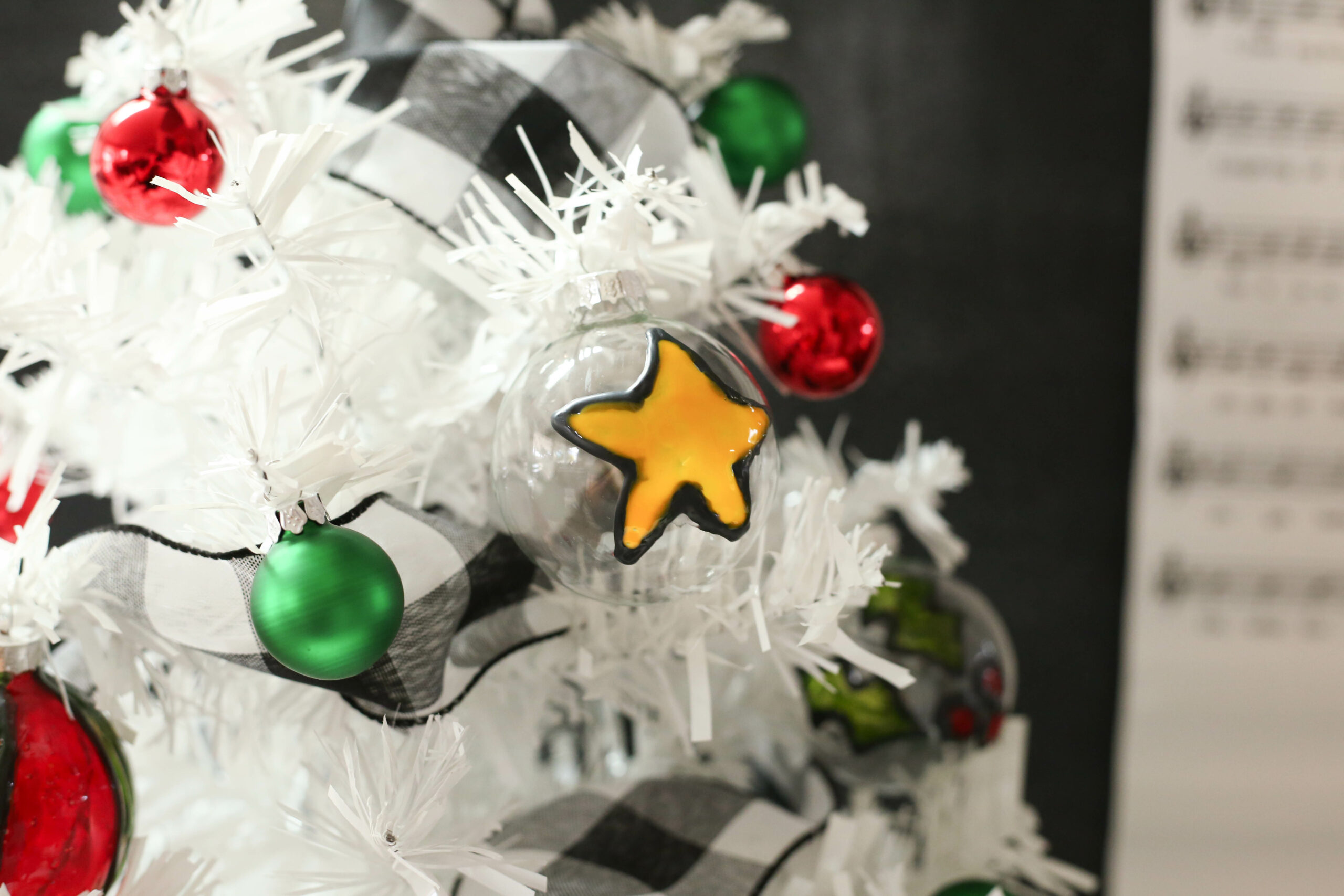 Gallery Glass comes with two components, glass leading paint and window color paint. The leading is used for creating the renowned outlines that you see in stained glass windows and art pieces. The window color has a transparent, liquid like appearance when it dries, which makes it perfect for this purpose!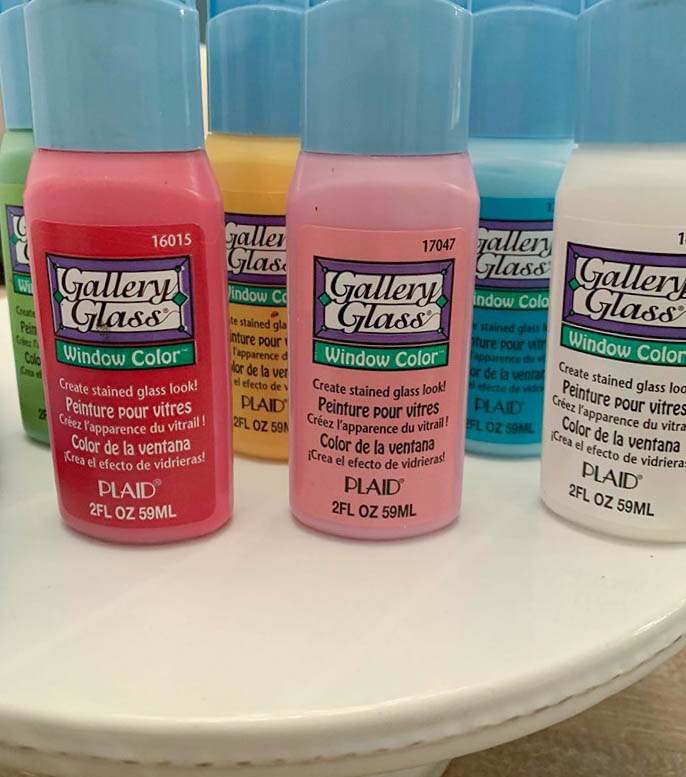 I started with some clear glass ornaments that I picked up at Oriental Trading. To begin, I created a simple shape with the leading paint; a heart.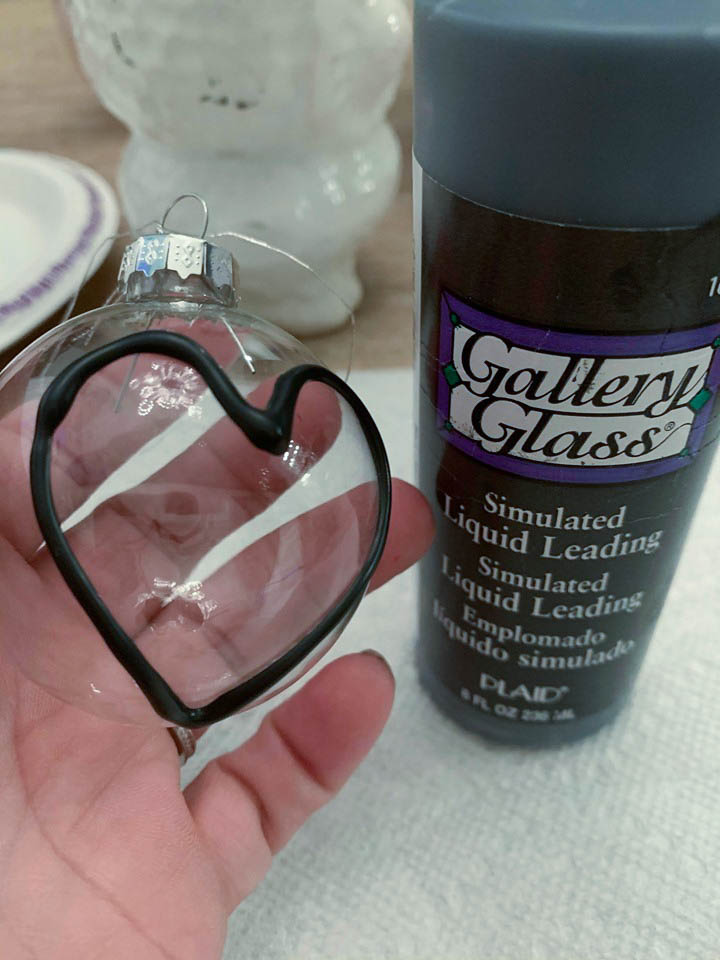 Once I allowed the leading paint to dry, it was time to add the window color. For this festive Christmas heart, I used a mix of red and pink, and gave them a little swirl in the middle! It's an experiment, but I'm hopeful for a pretty outcome!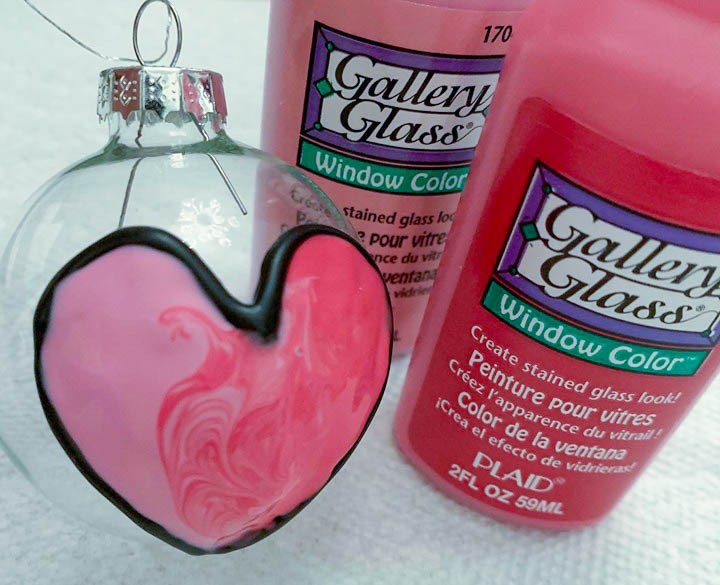 I continued creating ornaments, adding one with holly leaves and berries, a Christmas tree, a red Santa hat with white trim, a gold star, and even one with multi-color stripes. These would be a beautiful gift set to give to someone who loves Christmas.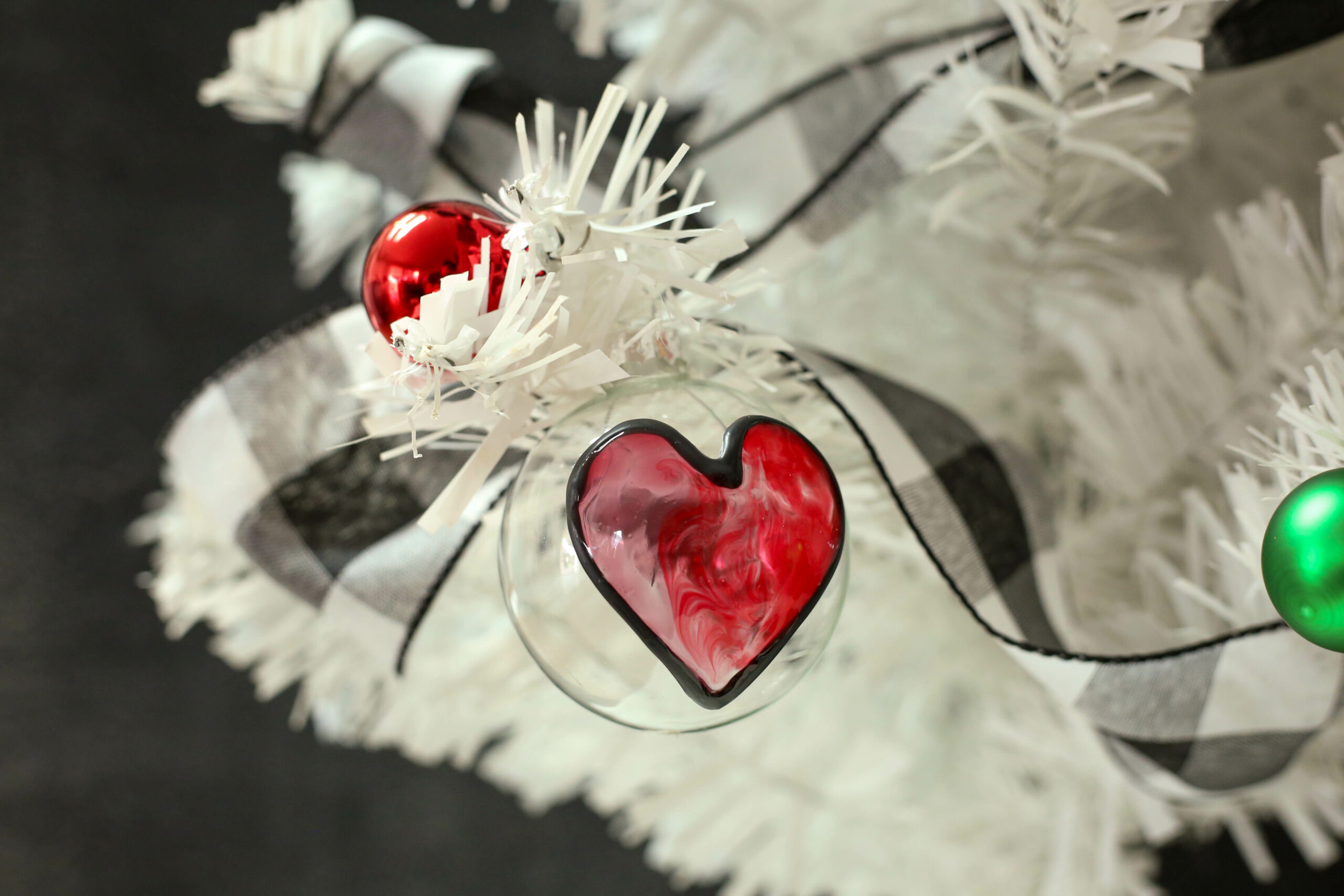 When the ornaments were dry, I hung them in a cute white tabletop tree, and added swirls of black and white buffalo check ribbon to set off their bright colors. A few mini Christmas bulbs in red and green, and a gold star topper, and this little tree was ready to start dishing out the Christmas magic!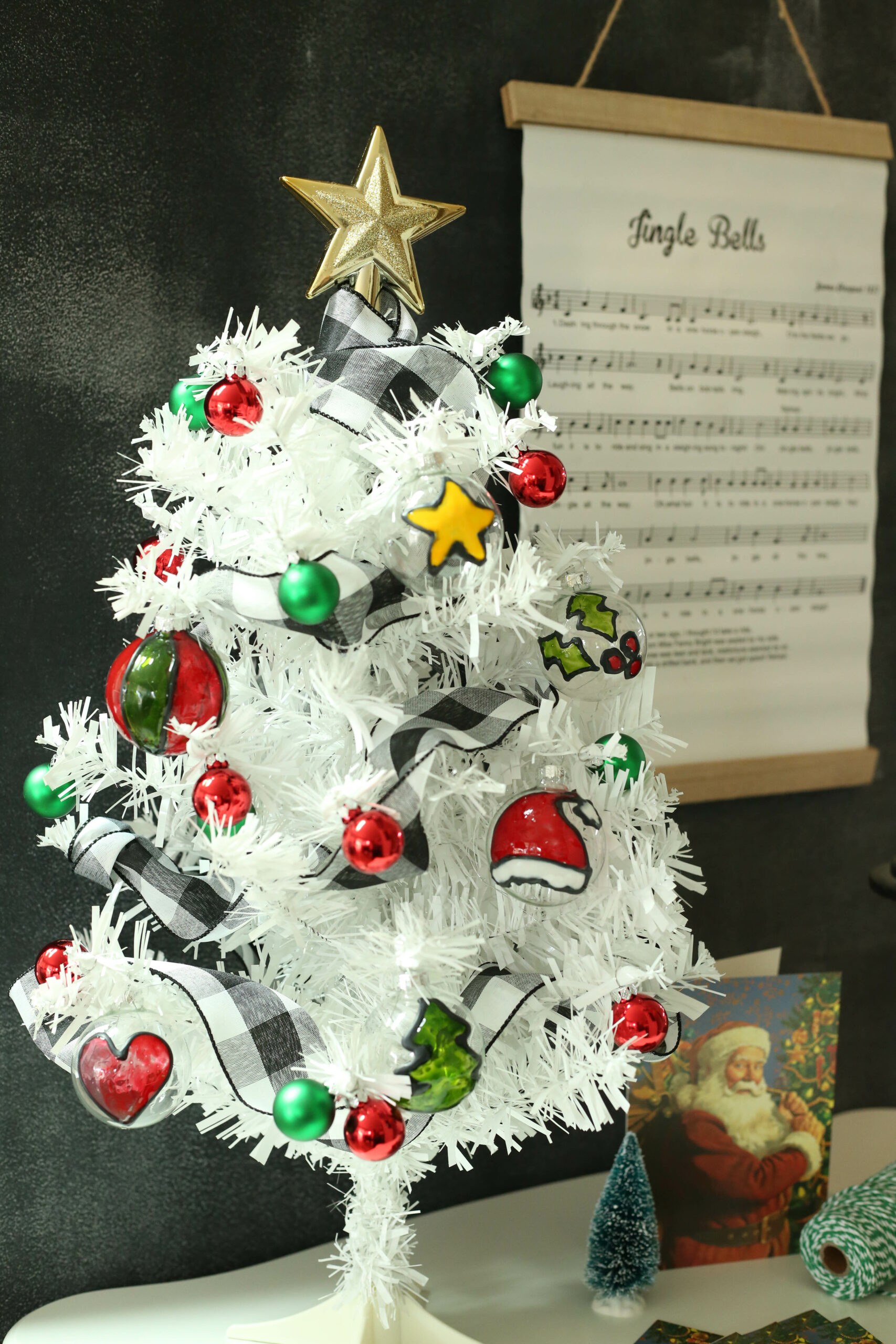 Hope you've enjoyed this quick tutorial on stained glass ornaments! Find Gallery Glass paints at major craft retailers, along with other fun Plaid products! Now… to start these Christmas cards…