Trick or Treat, here's something sweet! It's a Halloween cocoa cart with adorable Halloween dishes and a mini candy buffet. Take a peek at this fun and creative way to celebrate Halloween with lots of cute details. Items for this post were provided to me in partnership with Oriental Trading Company, so that I could bring you this fun Halloween design!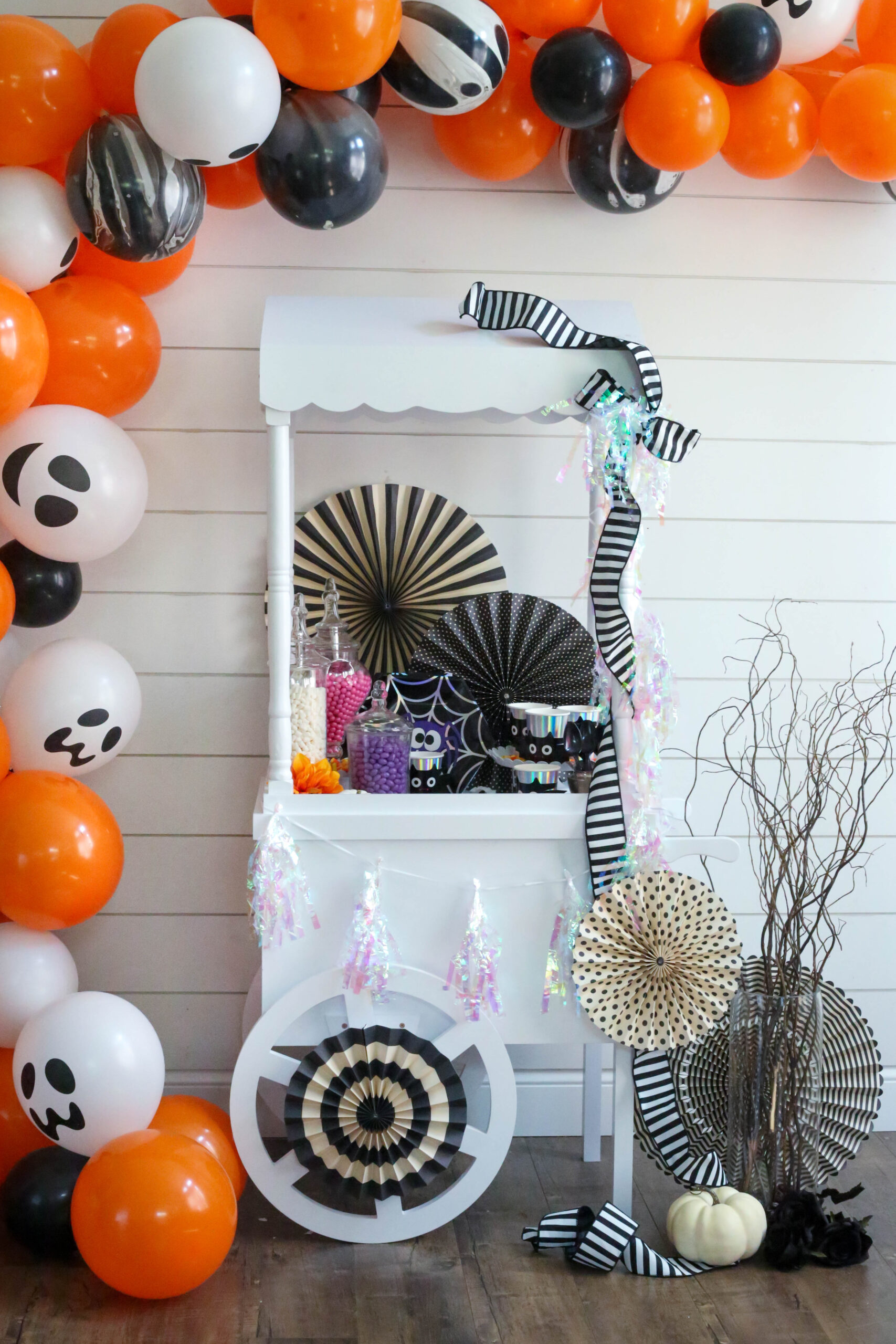 Draped above this cute white wooden candy cart is a Halloween Balloon Garland in cute Halloween colors of orange, black and white. This cute garland comes in a kit filled with everything needed to create this fun Halloween decor piece. I love the ghost faces with different expressions, and the marbled balloons are so elegant.
The candy cart is decorated with black and white paper fans, striped ribbon and iridescent tassel garland. The sparkle of the iridescent garland really catches the light, throwing off pastel rainbow colors that dazzle the eyes.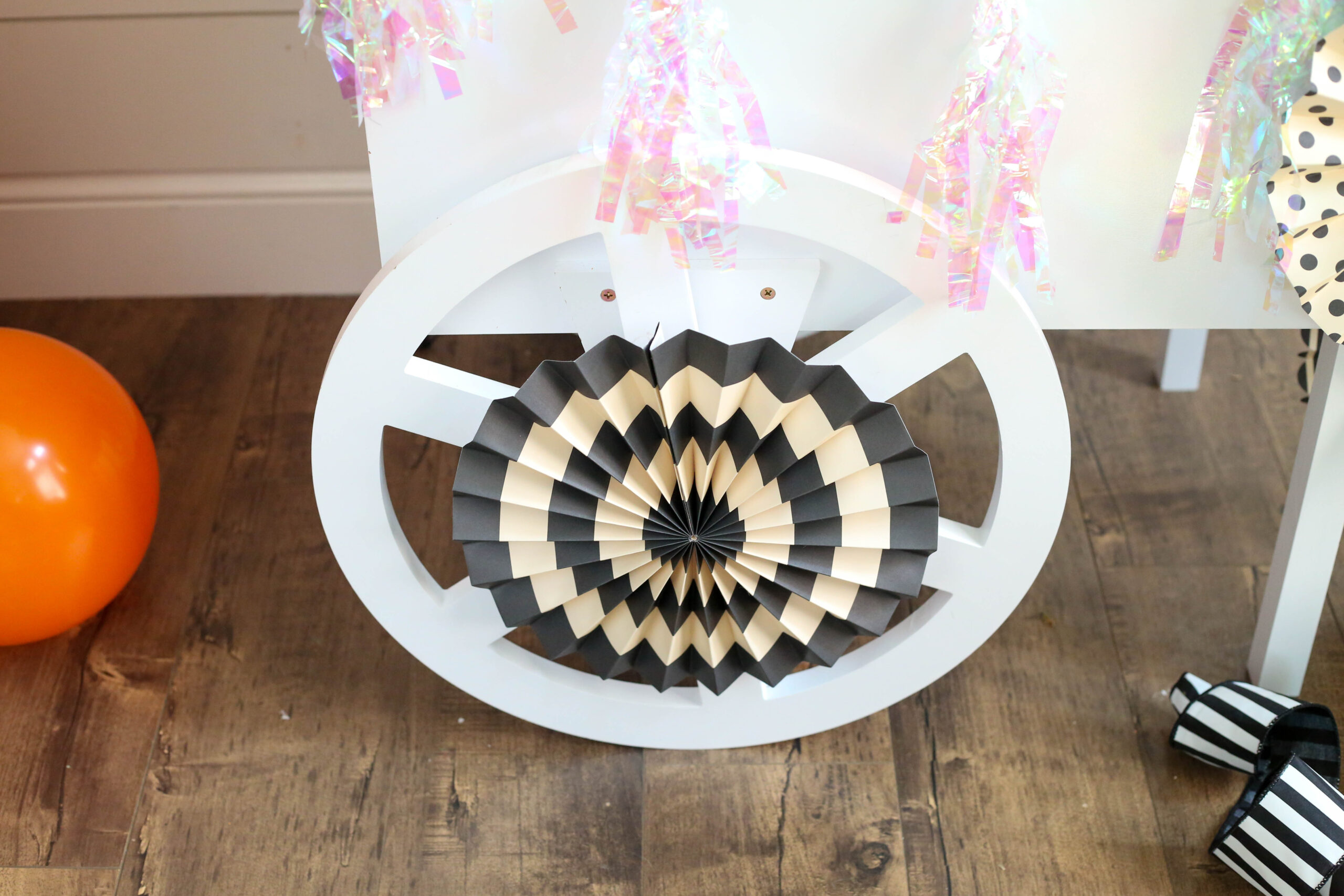 To balance out this adorable Halloween decorating plan, I added a small white pumpkin, a few black roses, and a glass vase filled with dried curly willow branches. They add just the right amount of creepiness to this cute Halloween idea. The ivory and black tones of additional paper fans set the look off with beautiful contrast and pattern.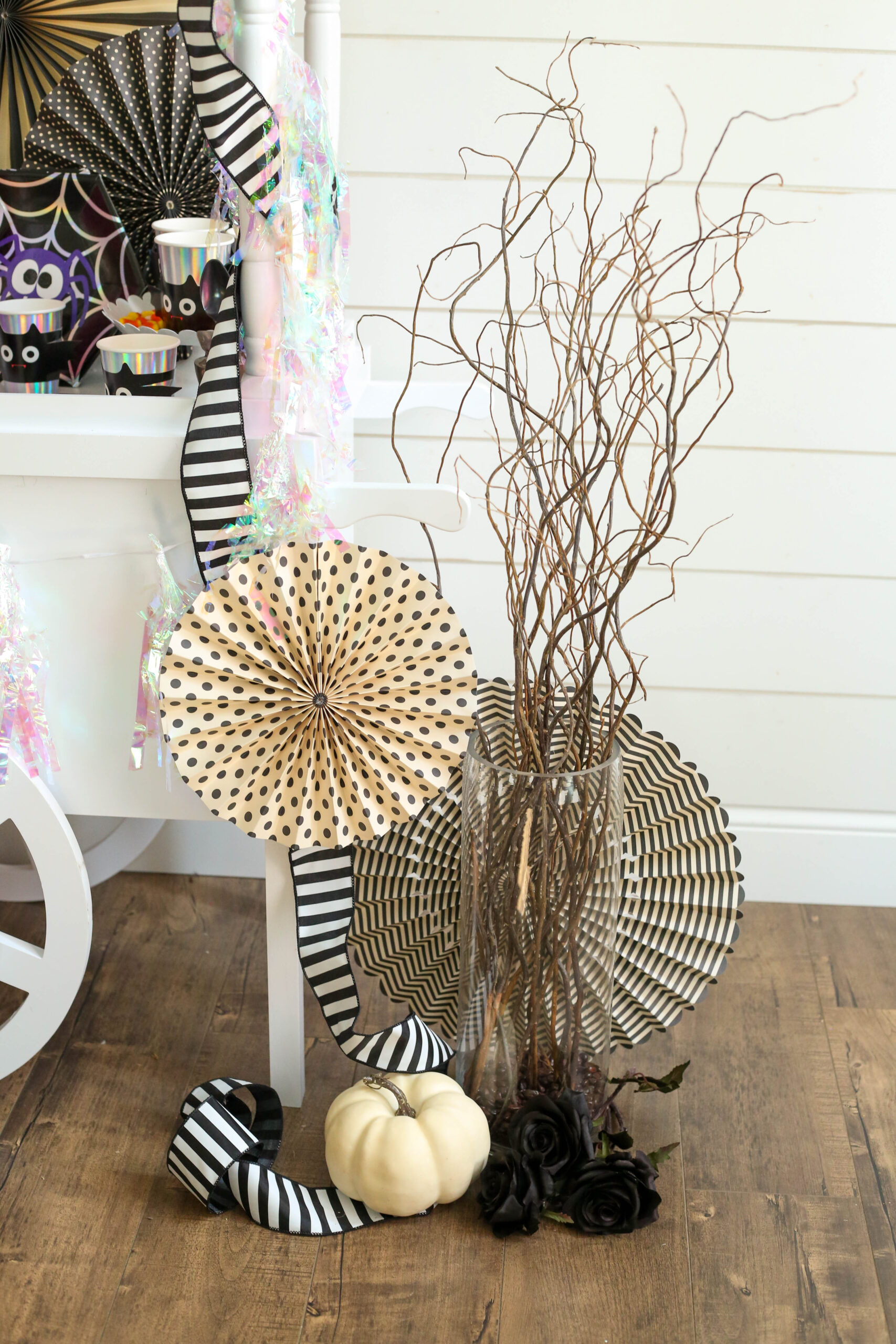 The Halloween dishes on the candy cart are so much fun! Iridescent Bat cups are the perfect size for youngsters. Their cute faces are sure to elicit a few extra screams. They're elevated on a white pedestal cake stand, and some candy corn. Black plastic spoons are placed nearby for easy access.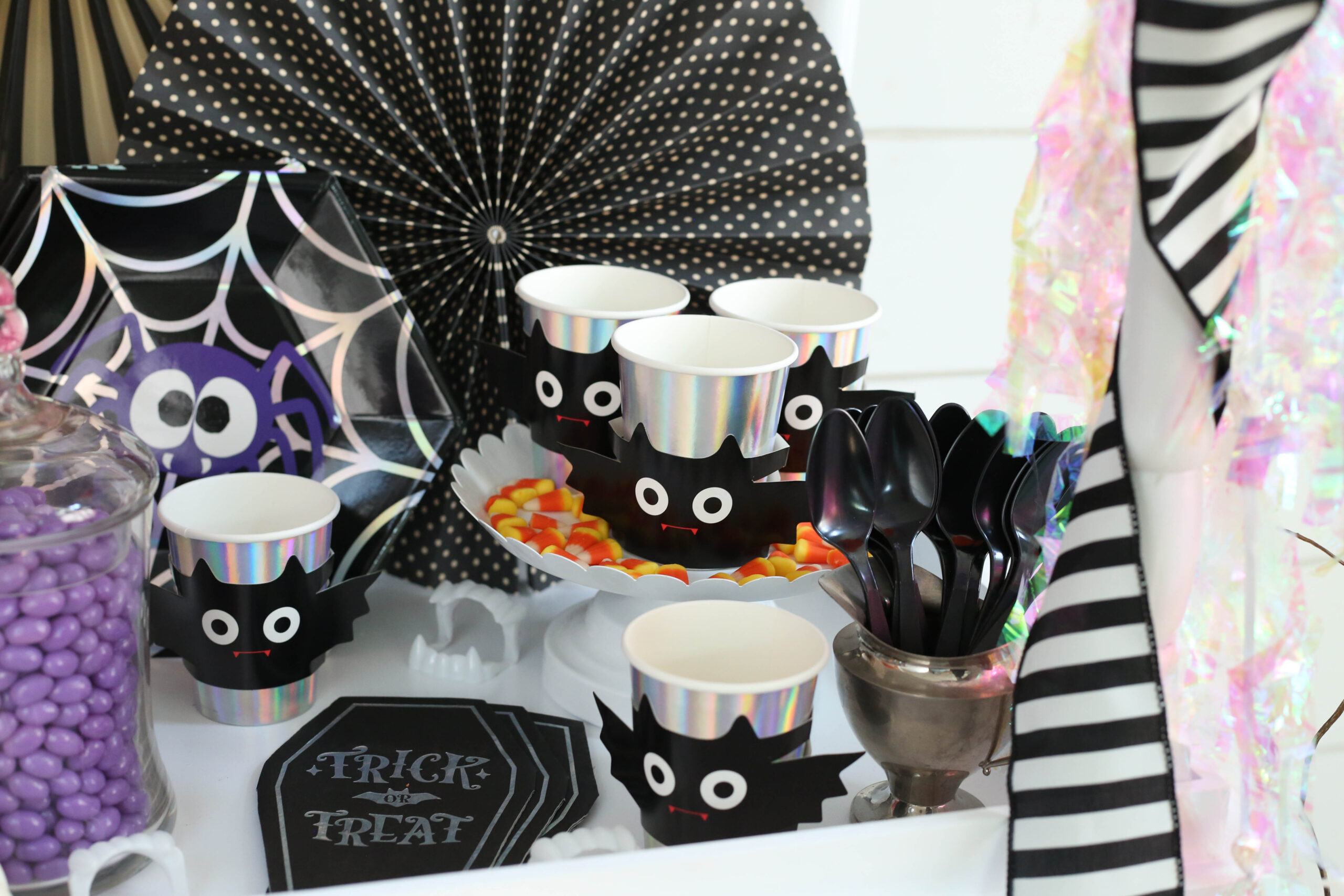 Halloween spider plates are the perfect color and style to go with this cute Halloween cocoa cart. These are sturdy and great for loading up on Halloween treats. The cute spider design is more sweet than scary, wouldn't you agree?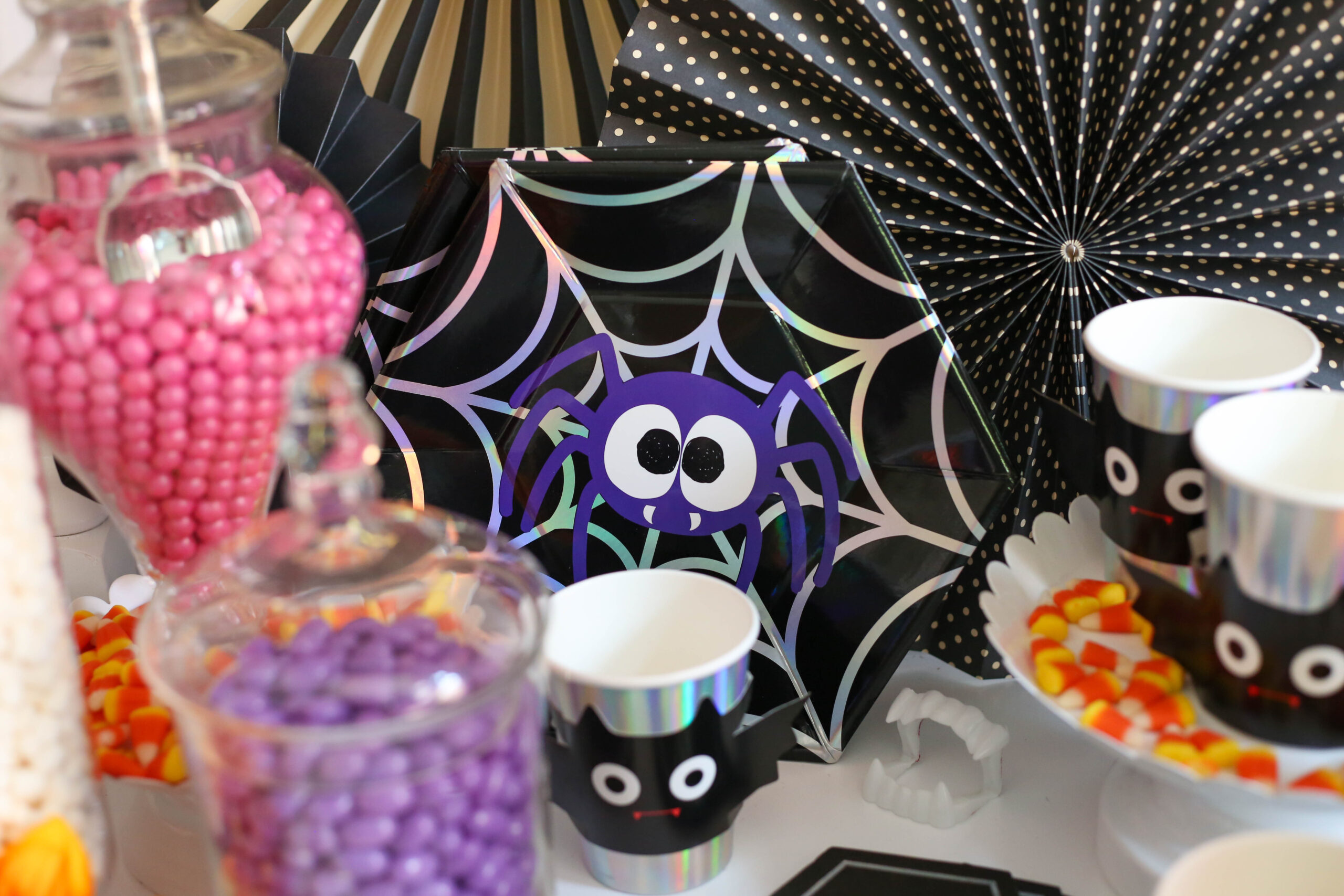 Coordinating Halloween napkins have iridescent foil on their surface, and this catches the light beautifully. They read, "Trick or Treat". Their coffin shape makes these a favorite item of mine when it comes to fun Halloween party ware. Vampire teeth are placed around the display, ready for kids to grab and go. I love how the teeth are a subtle hint to these bats…could they be vampire bats?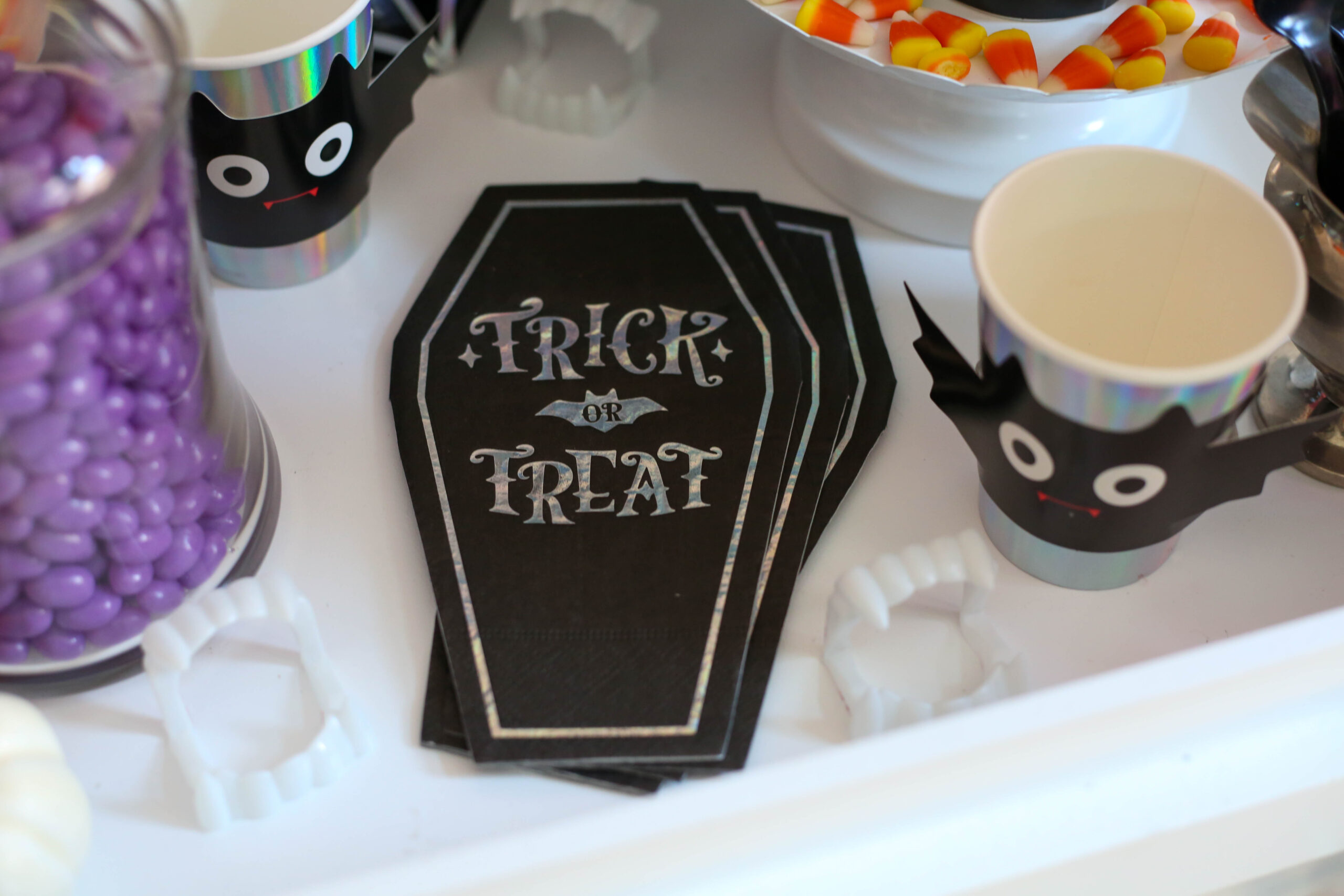 A darling trio of jars in assorted shapes holds treats like mini marshmallows for the cocoa, as well as pink chocolates and purple jelly beans. It's always a good idea to start of a night of trick or treating with a little dose of sugar!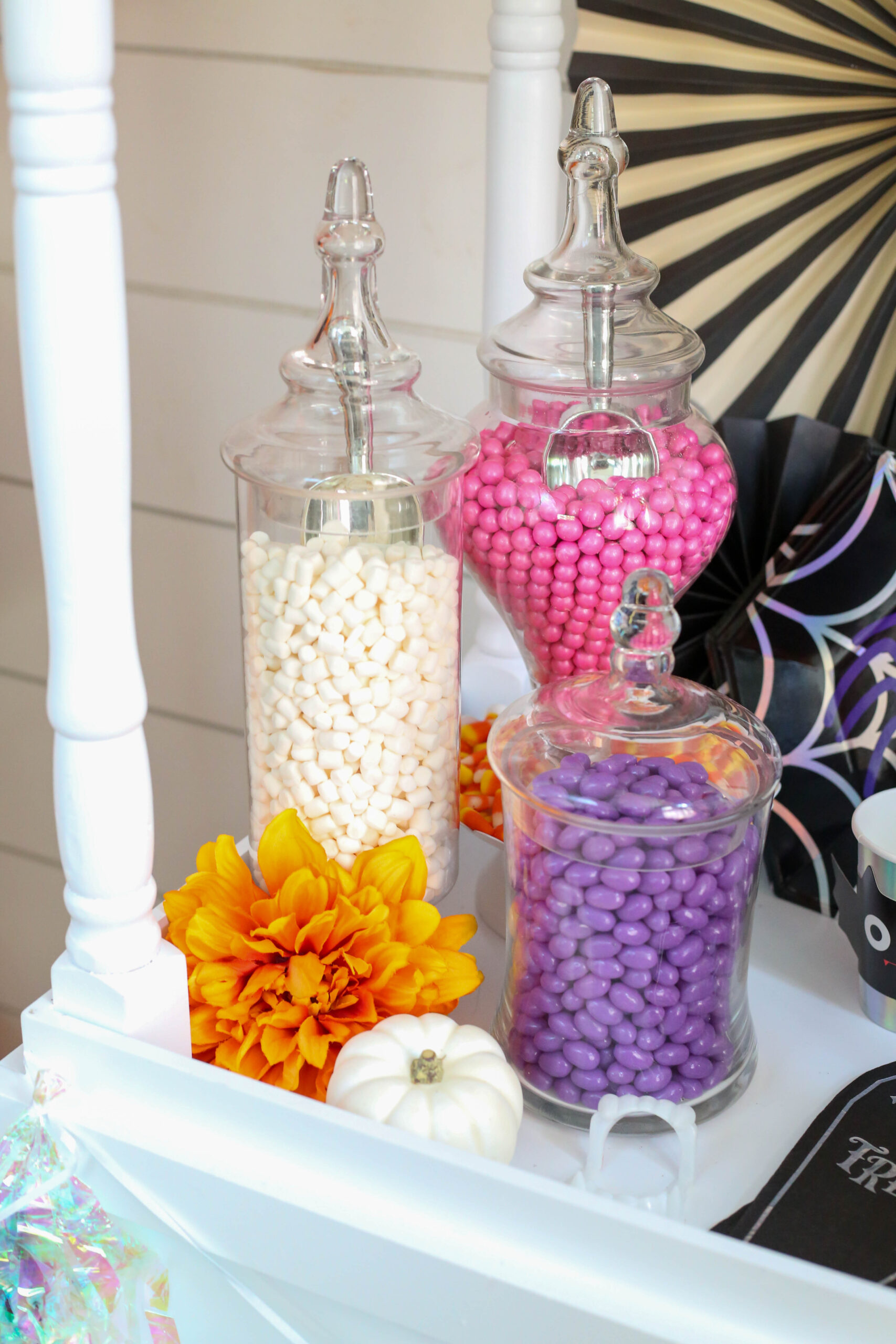 The whole setup together is so much fun! This Halloween cocoa cart is also decorated with faux flowers and pumpkins here and there, for added color.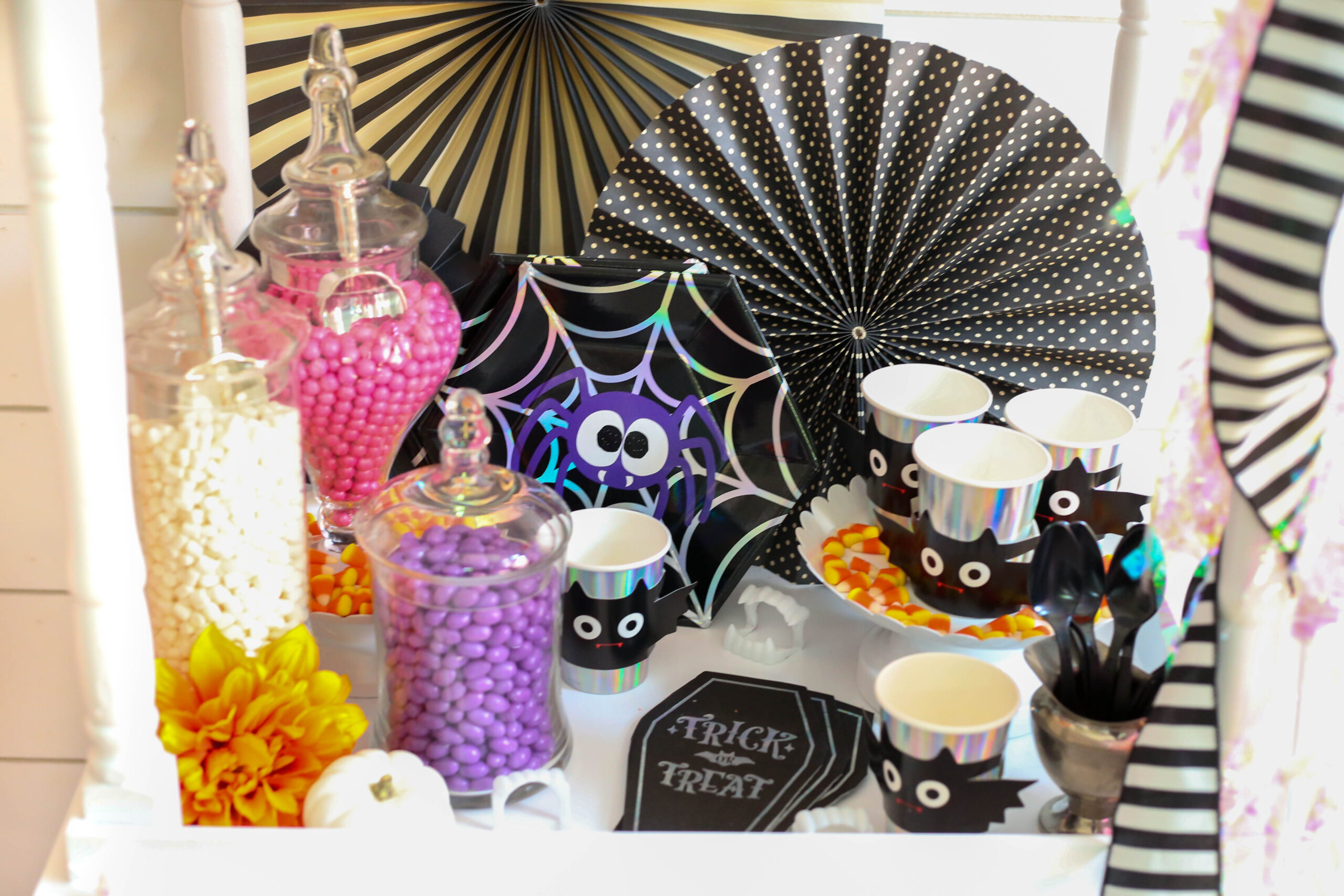 As you can see, a Halloween cocoa cart is a fun way to greet trick or treaters, or to kick off a fun night of trick or treating. Happy haunting, and stay spooky!