This cute Halloween tree is so adorable, it's scary! Hand painted ornaments, brightly colored trims and a sweet treat station displayed on a vintage tea cart make this a fabulous way to deck your entry or porch this Halloween season.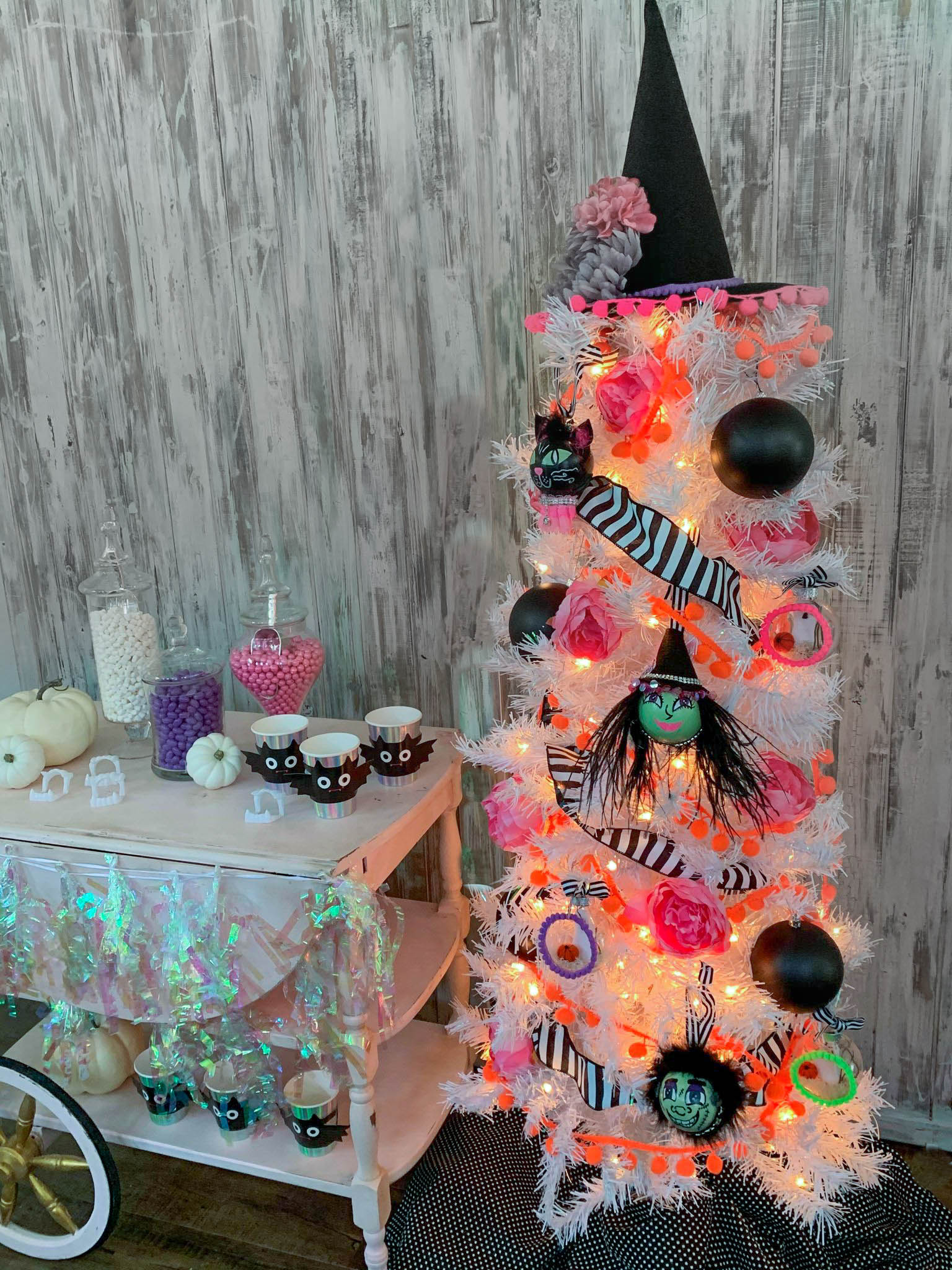 I draped the white iridescent tree with black and white striped ribbon and neon orange pom poms. I hung a few matte black ornaments into the tree, and tucked in a few bright pink roses to give it a nostalgic feeling. Hand painted ornaments were created with Folkart acrylic paints and embellishments from Trims by the Yard. I tried to pick traditional Halloween characters, and give them a little of my own personal styling.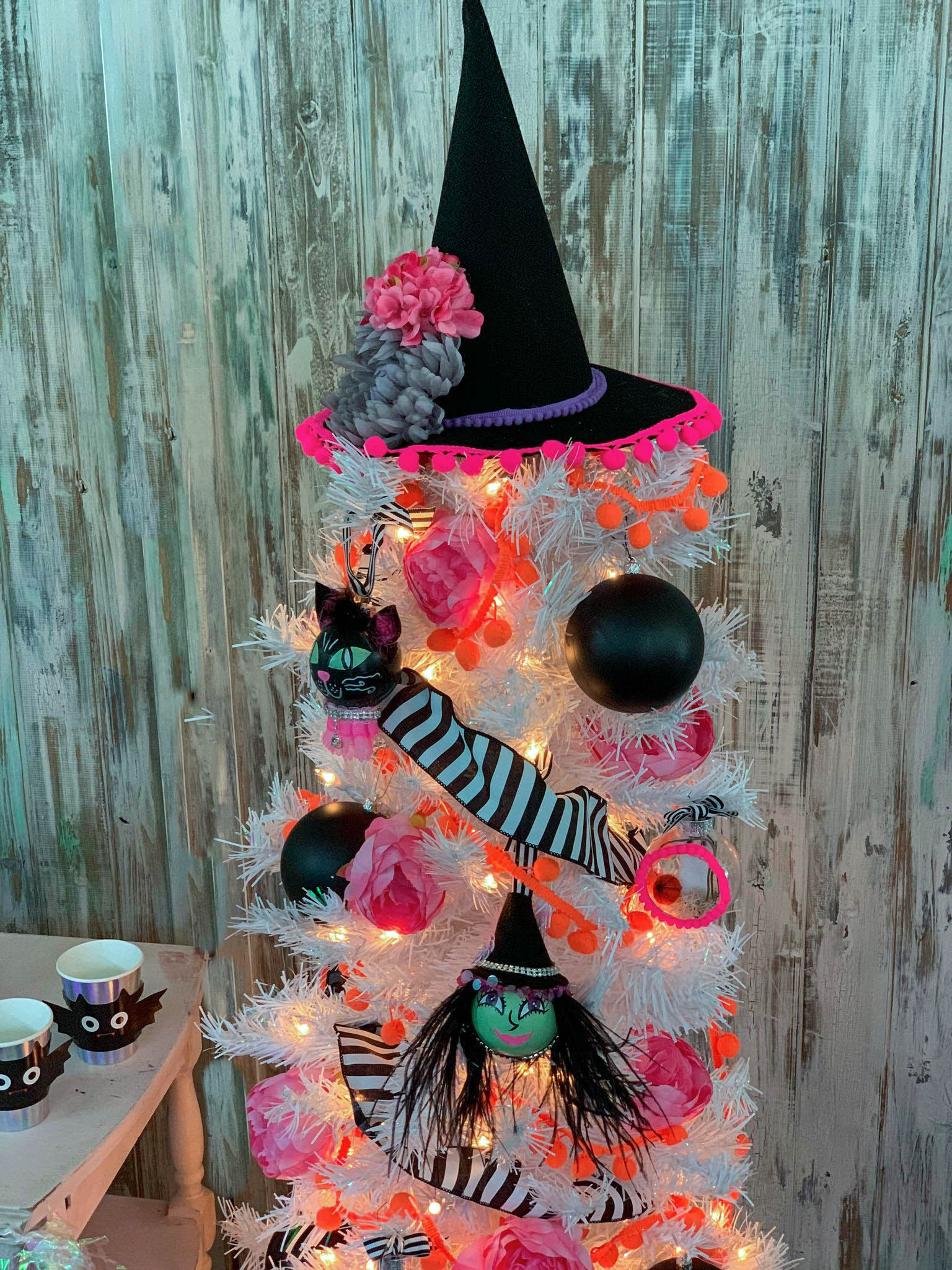 In all, I created three hand painted ornaments; a smiling black cat with a diamond collar, a happy witch with beautiful ostrich feather hair, and a silly monster with fuzzy hair and a goofy grin.
My favorite is the cheery little witch, but it was hard to choose!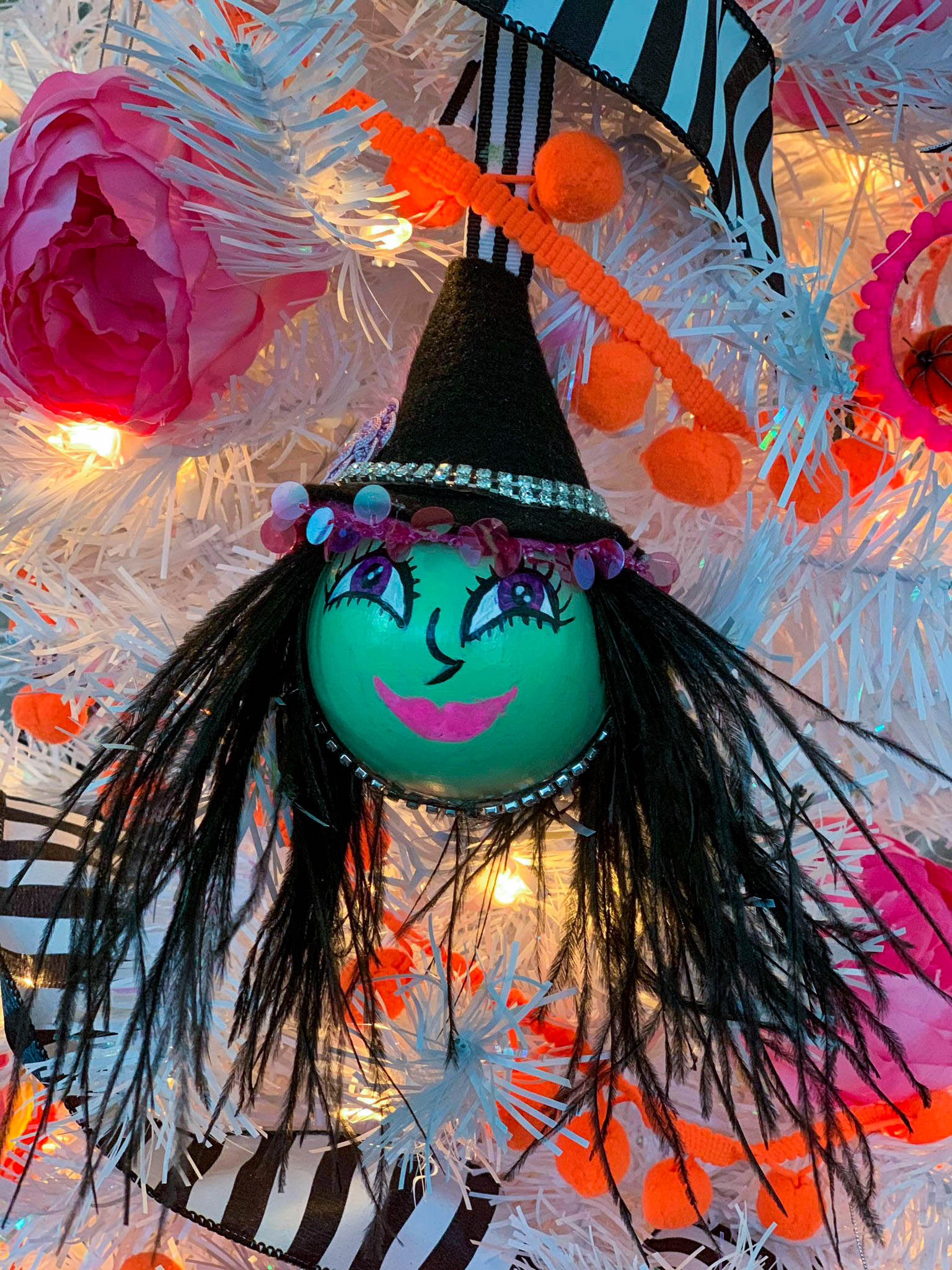 In addition to the hand painted ornaments, I also created some hanging terrarium ornaments for my Halloween tree. Clear globes were filled with reindeer moss, felt ghosts, mini pumpkins, and dried curly willow branches. The outer rim of the opening to the ornament was trimmed with tiny pom pom trim in shades of neon green, purple and neon pink. Black and white striped ribbon makes a nice contrast and helps these cute ghosties stand out on the Halloween tree.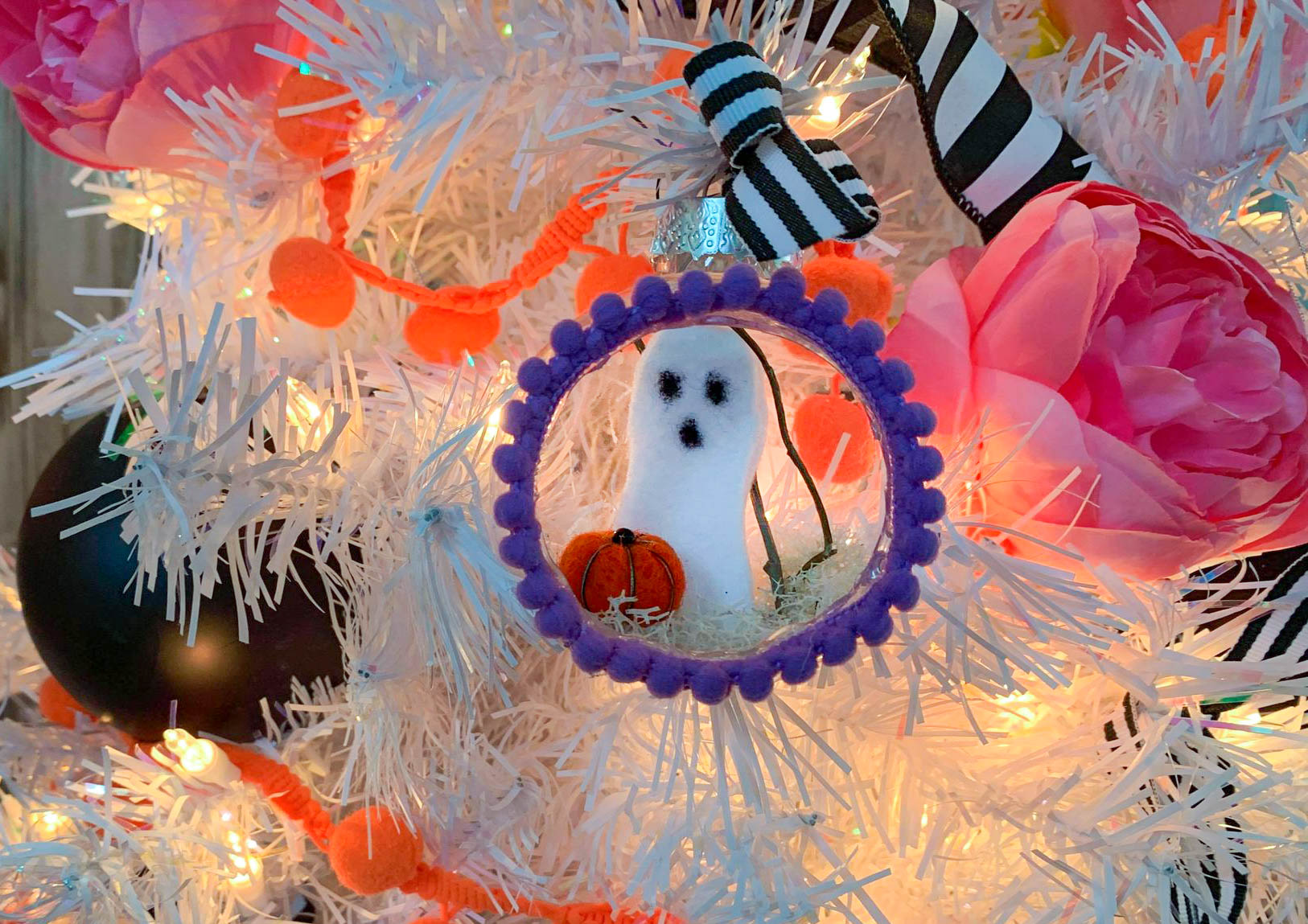 To top off my pretty piece of Halloween decor, I created a felt witch hat and embellished it with neon pink pom poms, and pink and purple flowers. It's the perfect finishing touch for my Halloween tree!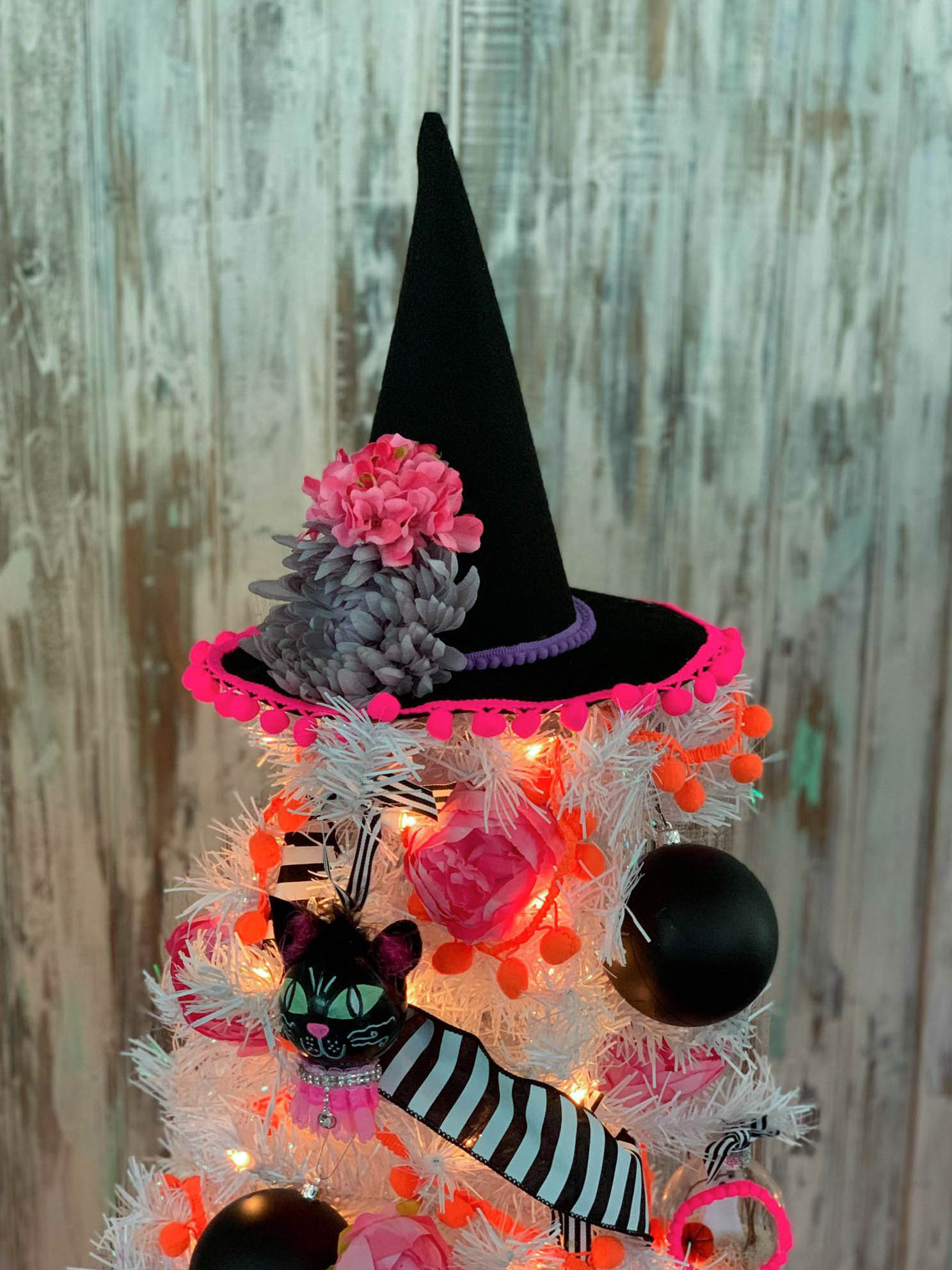 Do you decorate a tree for Halloween? It's lots of fun and a great way to express your creativity. Try these ornaments for yourself with my easy to follow tutorials!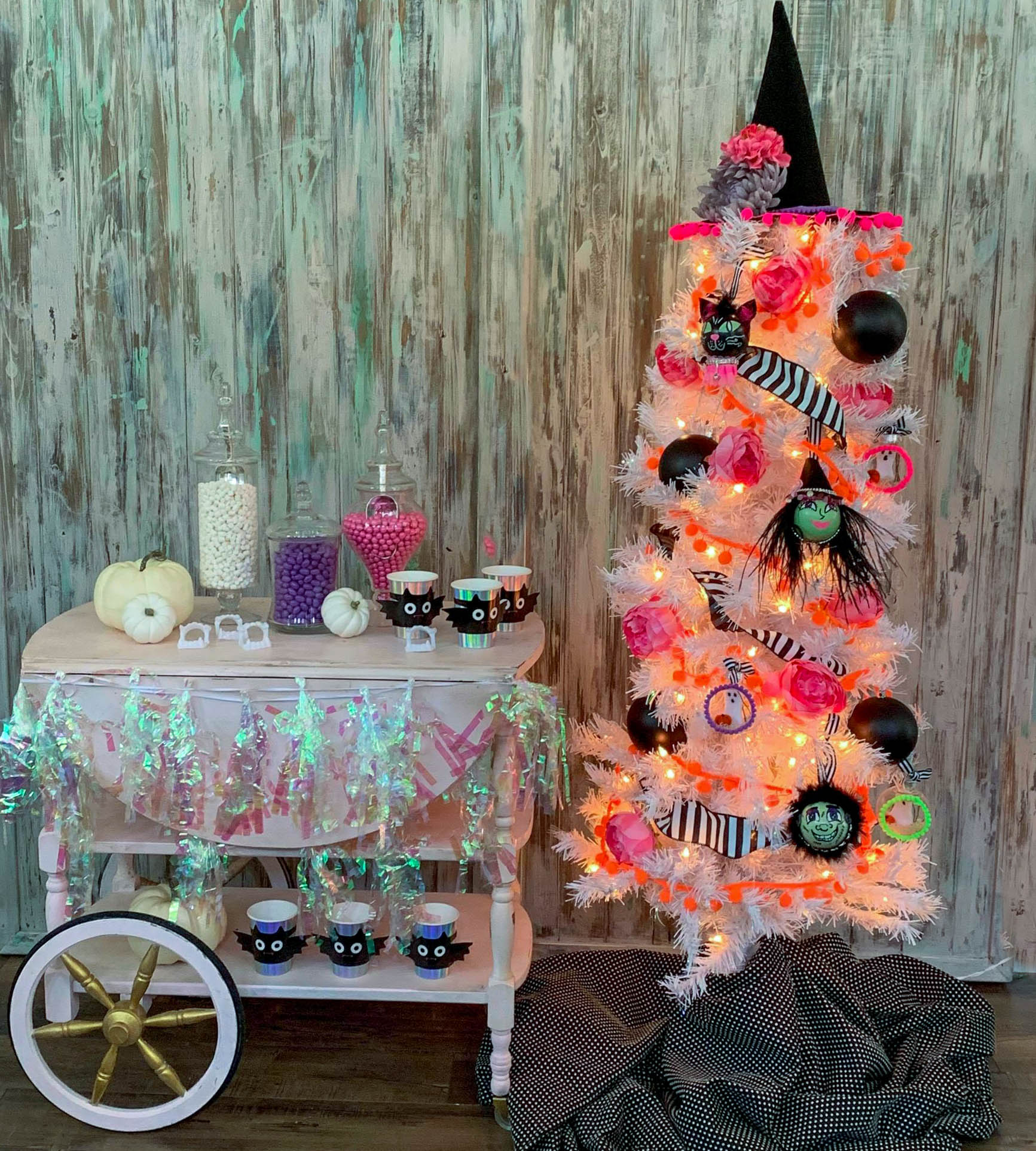 Clear Globe Ghost Ornaments with Pom Pom Trim