Tis the season for witches and monsters, and things that go bump in the night, like these cute ghosts with their pumpkins! Clear terrarium ornaments are filled with natural elements like moss and twigs, and felt ghosts and pumpkins. Colorful pom pom trim and striped ribbon add frightfully good contrast. Ghost terrarium ornaments are adorable as gifts, place card holders, or hung on a Halloween tree.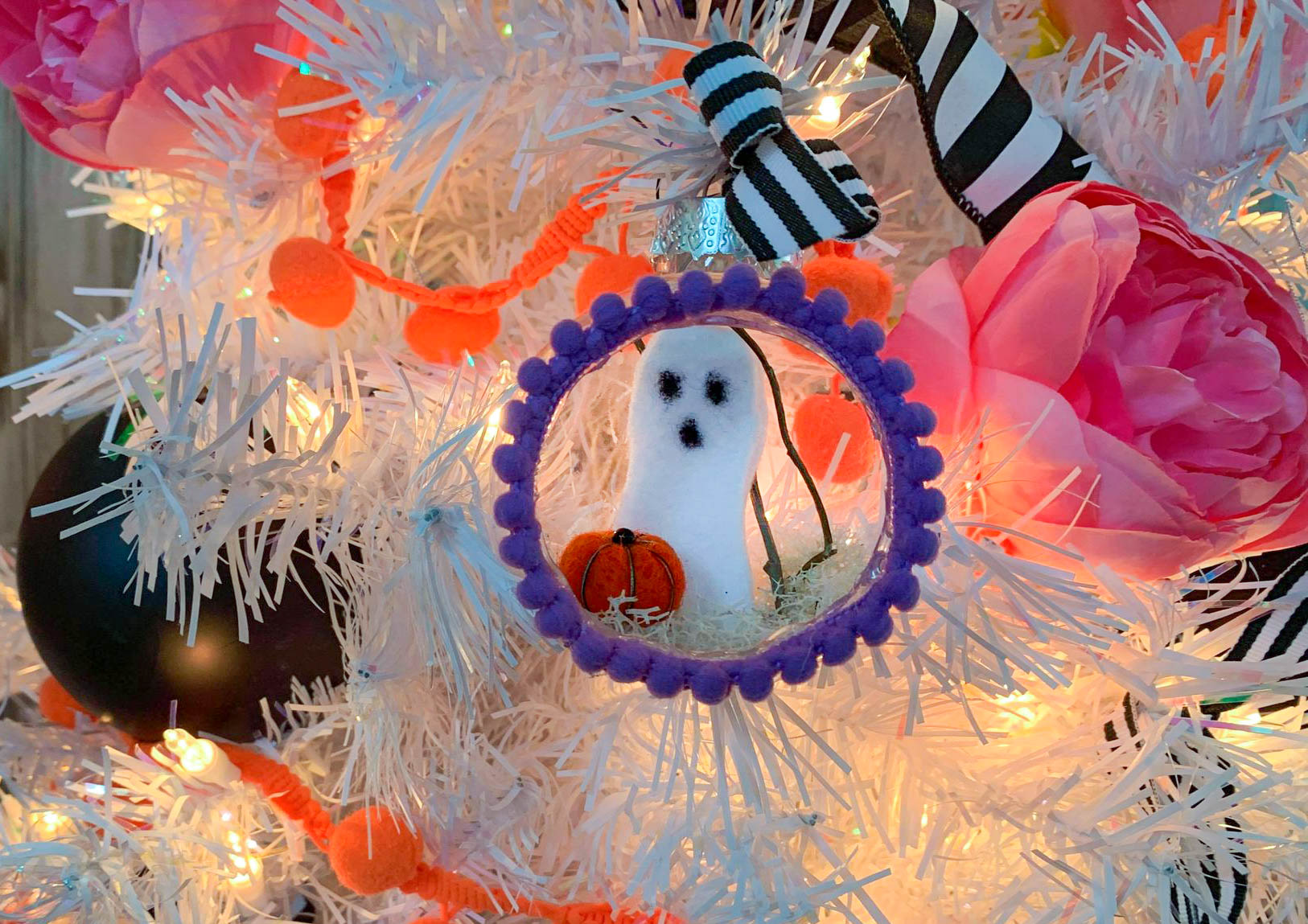 Here's What You'll Need:
White Felt
Reindeer Moss
Dried Twigs
Scissors
Hot Glue Gun and Glue Sticks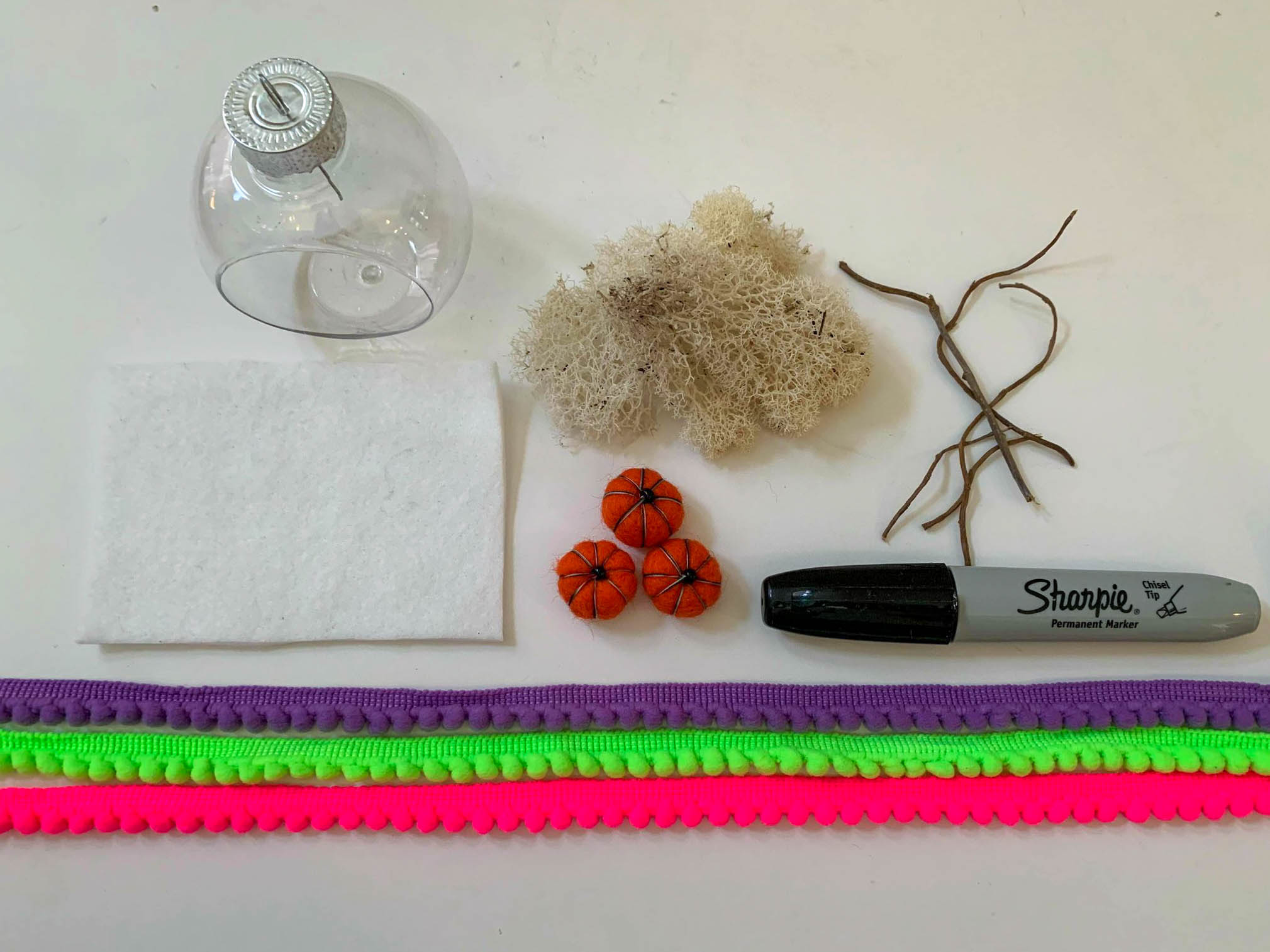 Step 1
From a small piece of white felt, double it over and cut a ghost shape, leaving the top of the head as the fold.  Use a black marker to dot on eyes and a mouth.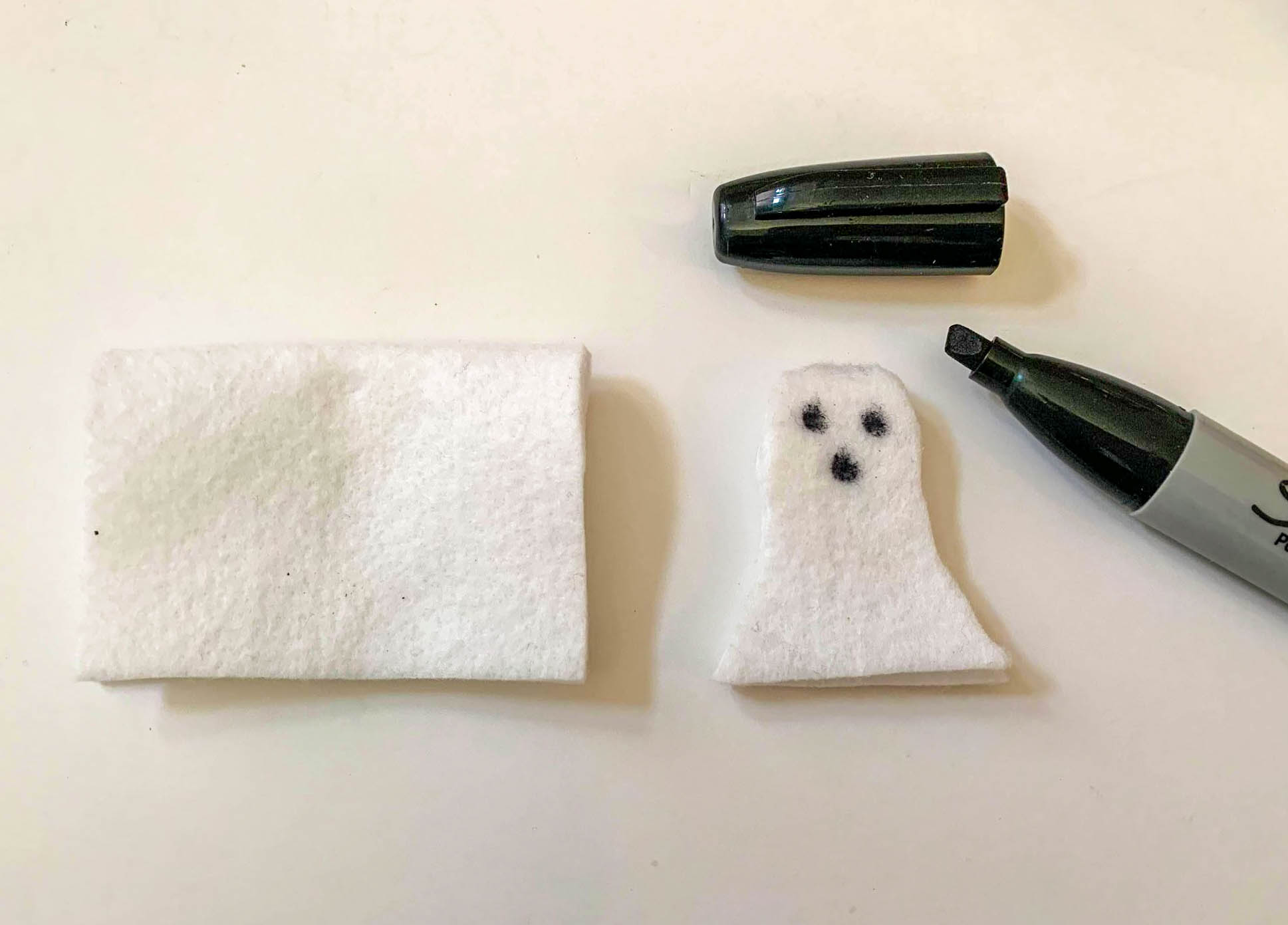 Step 2
Add a generous amount of hot glue to the inside bottom of the ornament, and place reindeer moss on top of it. Press down just to adhere, but watch your fingers!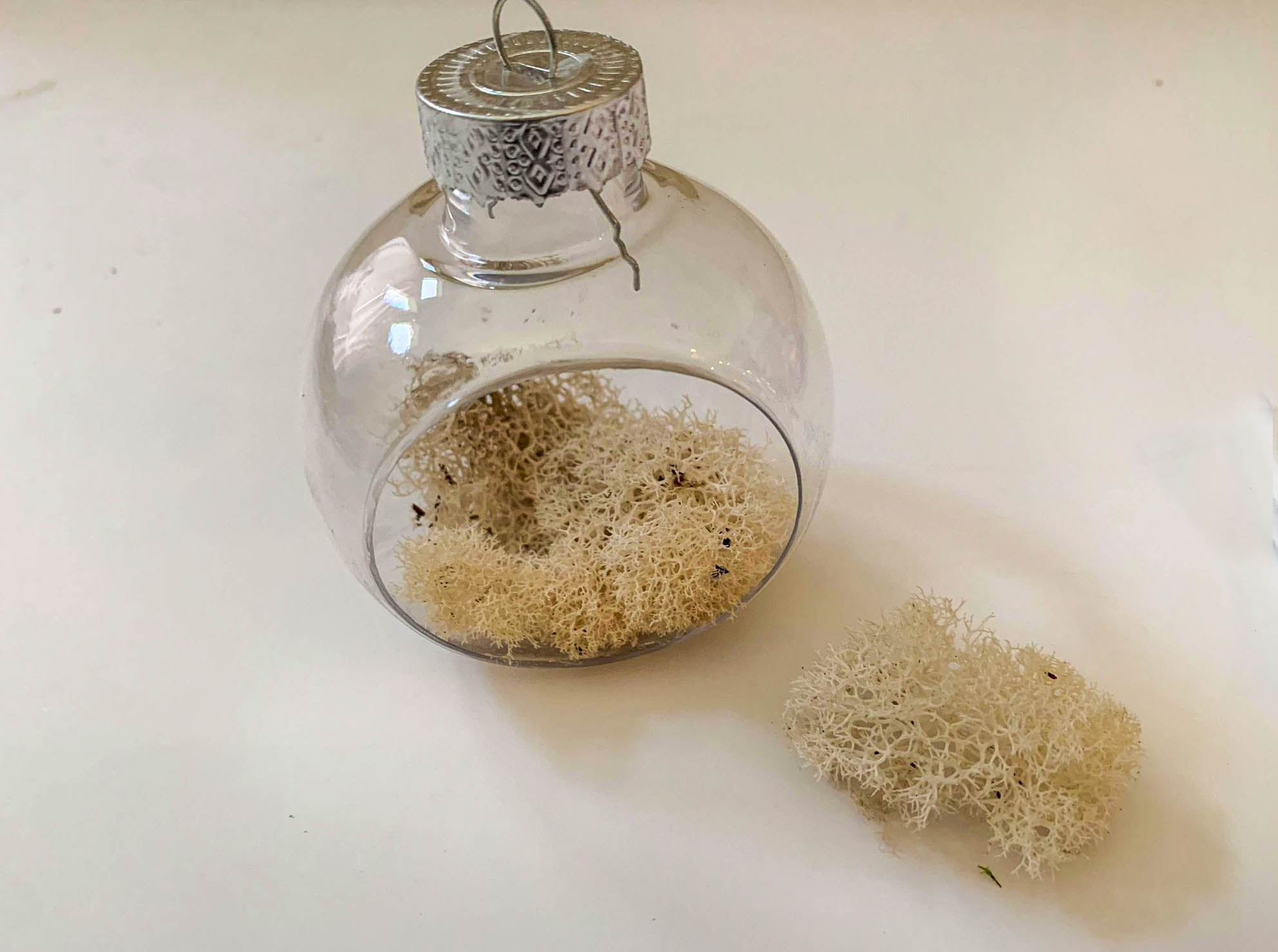 Step 3
Add hot glue to the base of the ghost, as shown, and press into the reindeer moss, with the ghost facing you. the double layer helps the ghost to stand.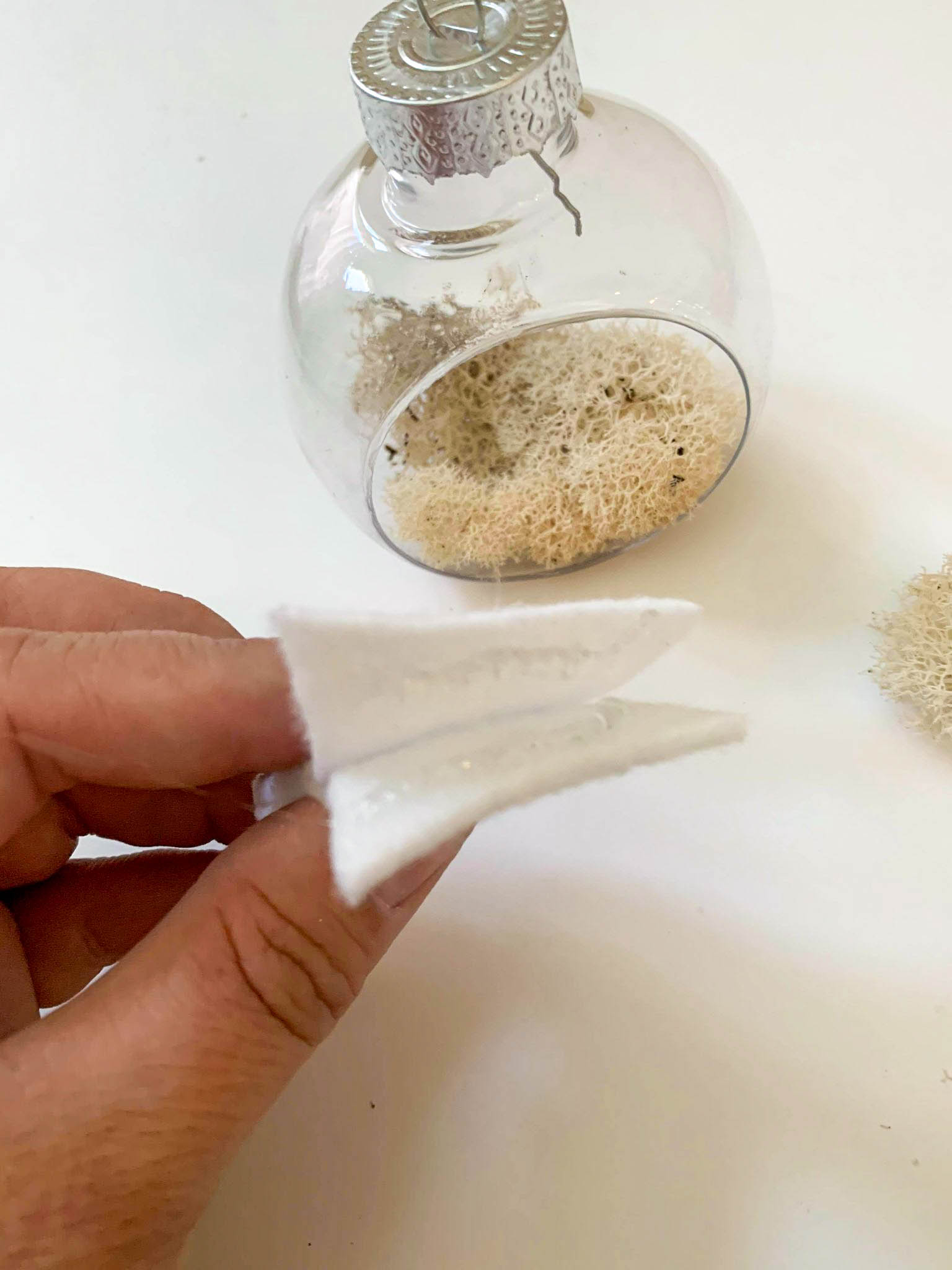 Step 4
Add the twigs by dotting the ends with hot glue and sinking them into the moss to conceal the glued end.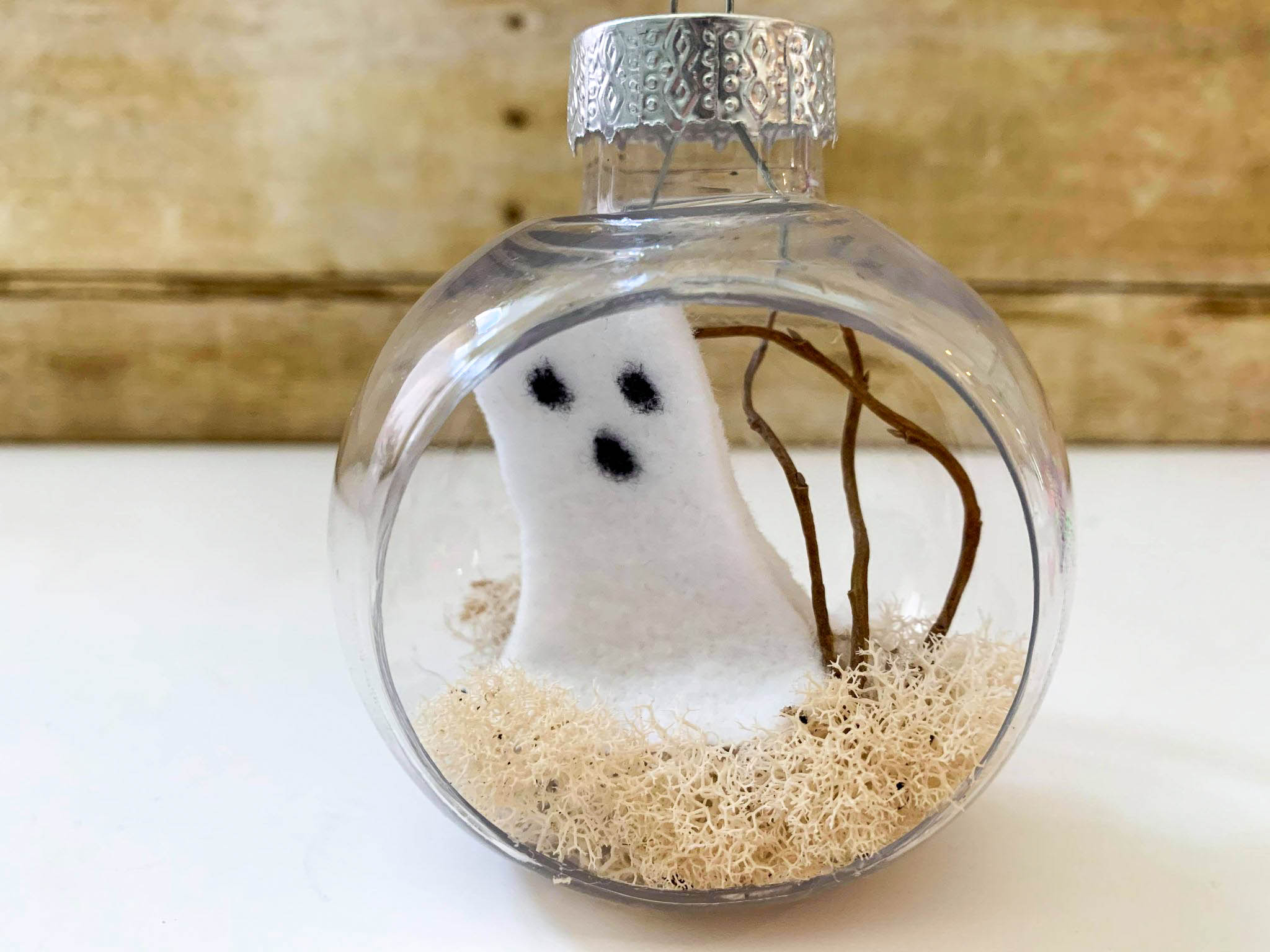 Step 5
Glue in a felt pumpkin. These are so adorable for so many projects! I love the tiny size.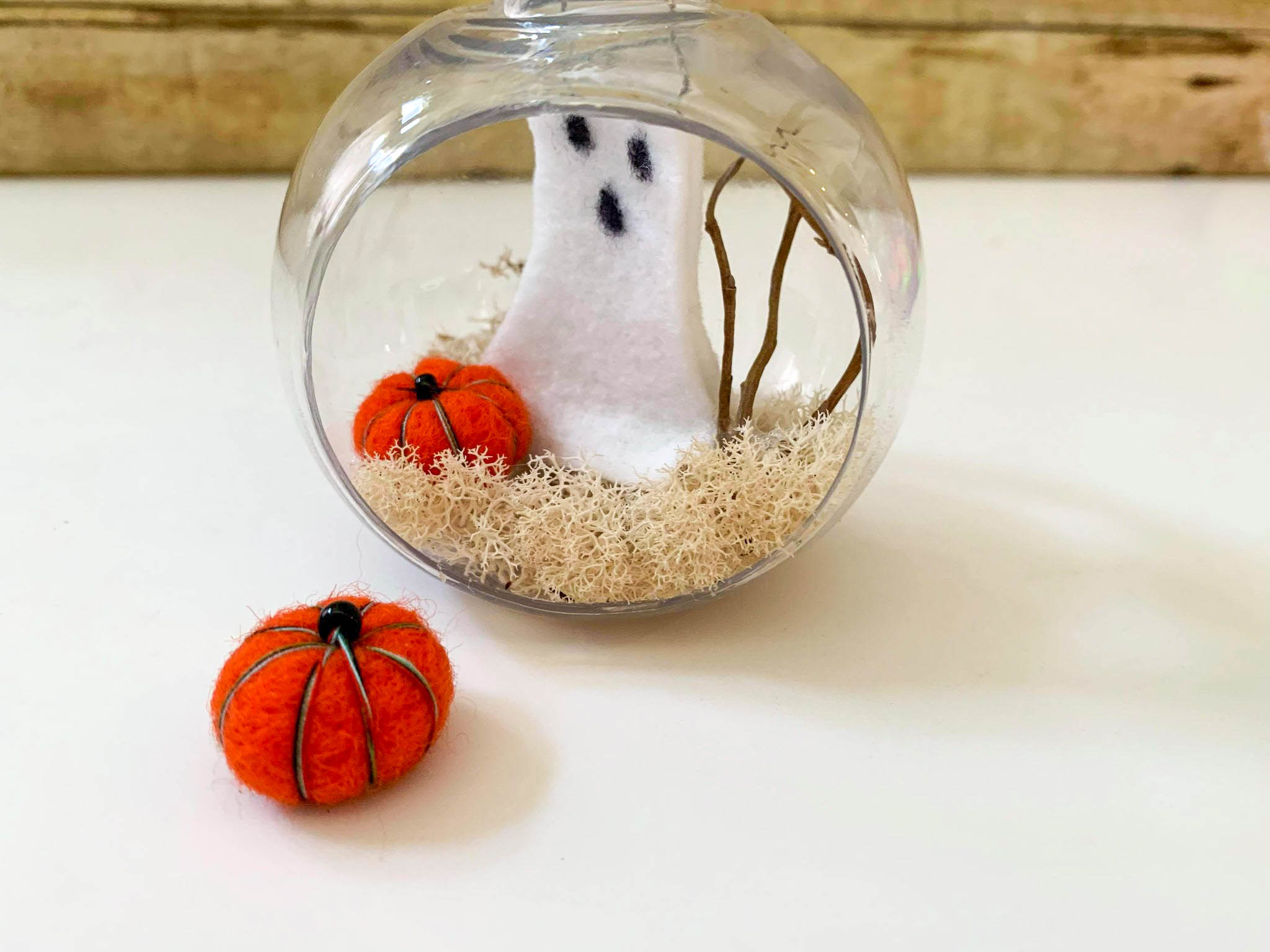 Step 6
Add hot glue in small sections around the opening of the terrarium ornament. Attach pea pod pom pom trim in your favorite color.  The hardest part is deciding your favorite color.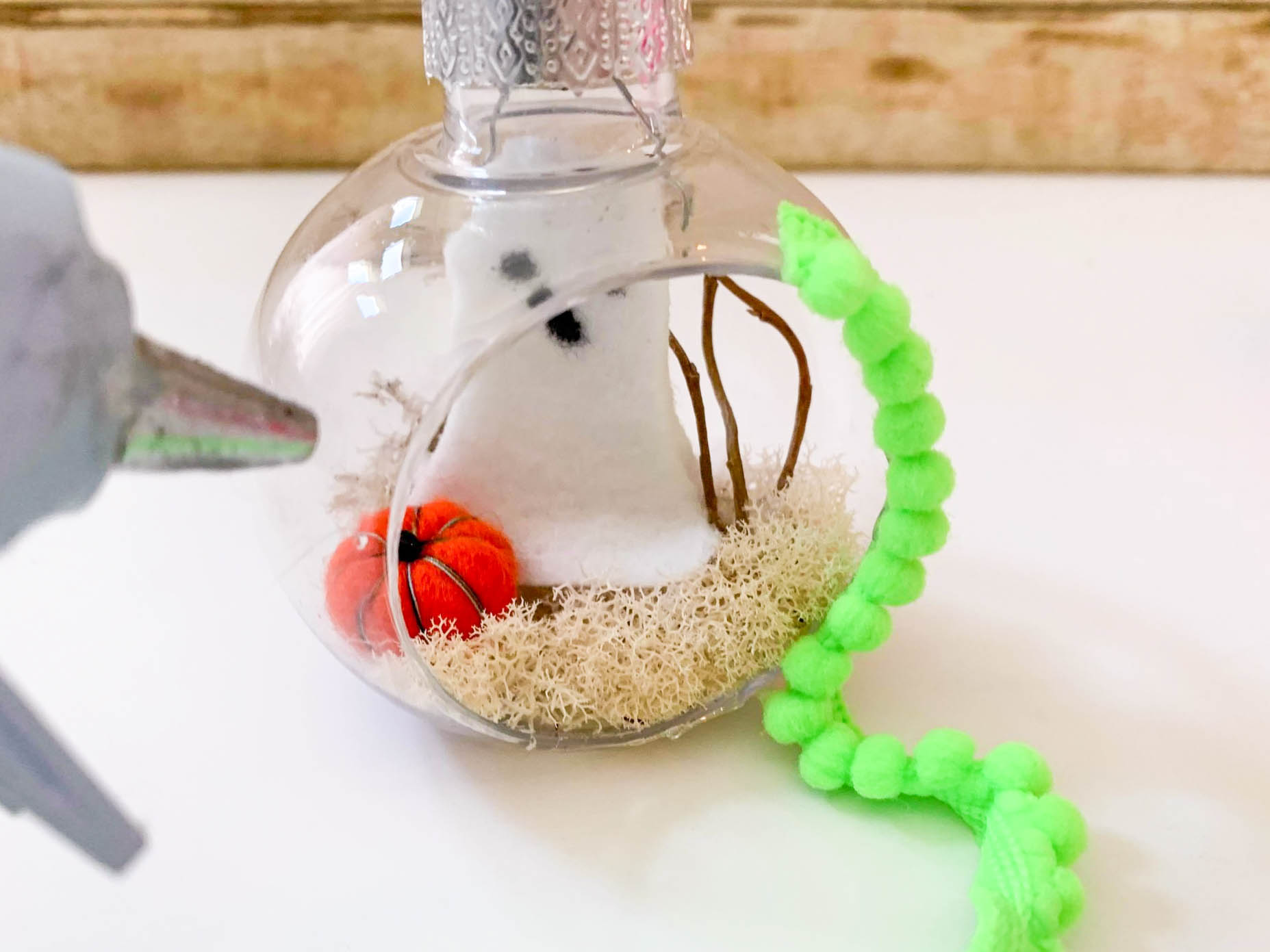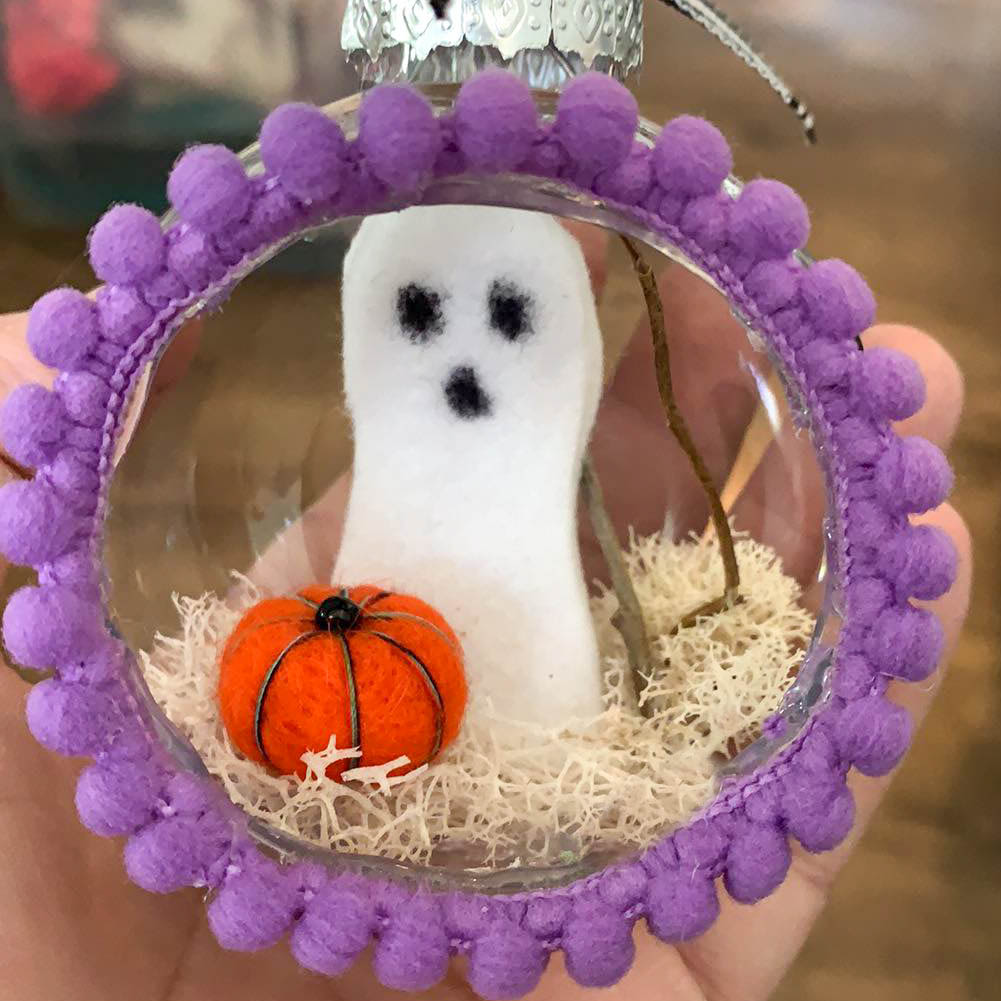 Add a ribbon for hanging.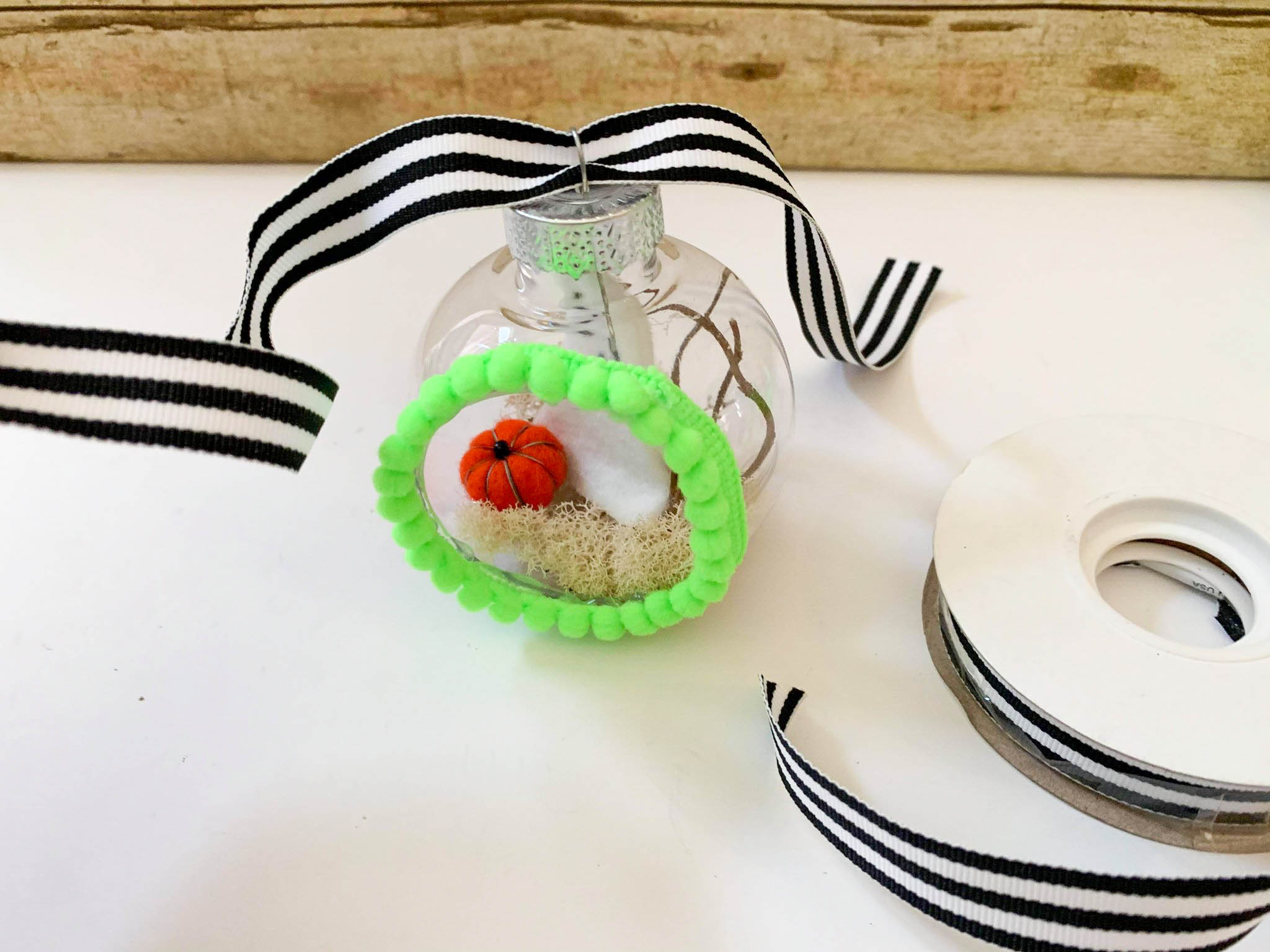 I couldn't decide, so I did one of each, in neon pink, purple and neon green!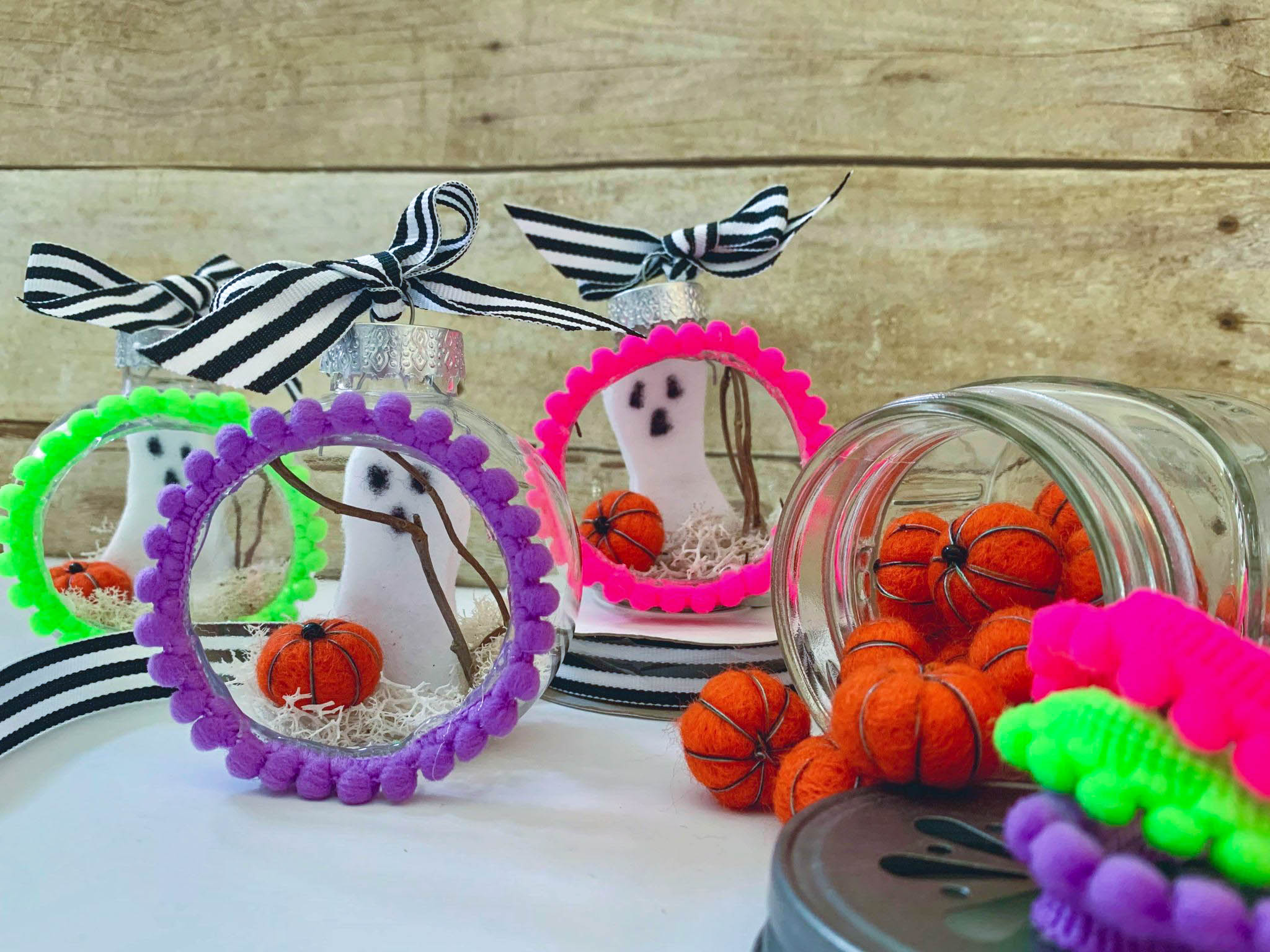 You can display your ghost ornament solo, make a batch and give them as gifts, or create a cool Halloween tree!