It's time for Christmas cookies! I've been baking up a storm and could hardly wait to share these pretty Frida Kahlo themed sugar cookies with you.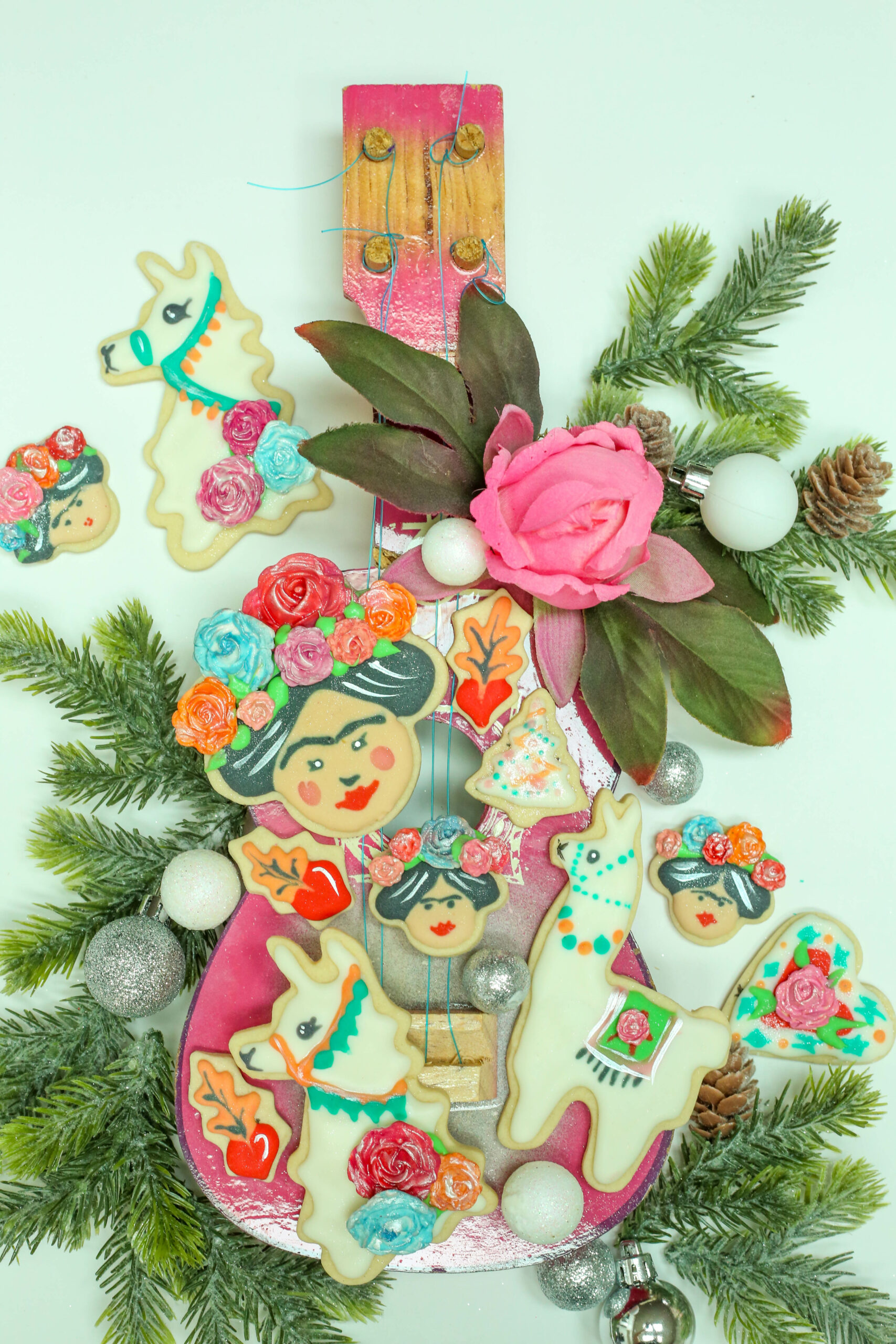 These were designed to coordinate with my Frida Kahlo Christmas Tree this year. The llamas on the tree were the inspiration for the cute llama cookies that are also a part of this set.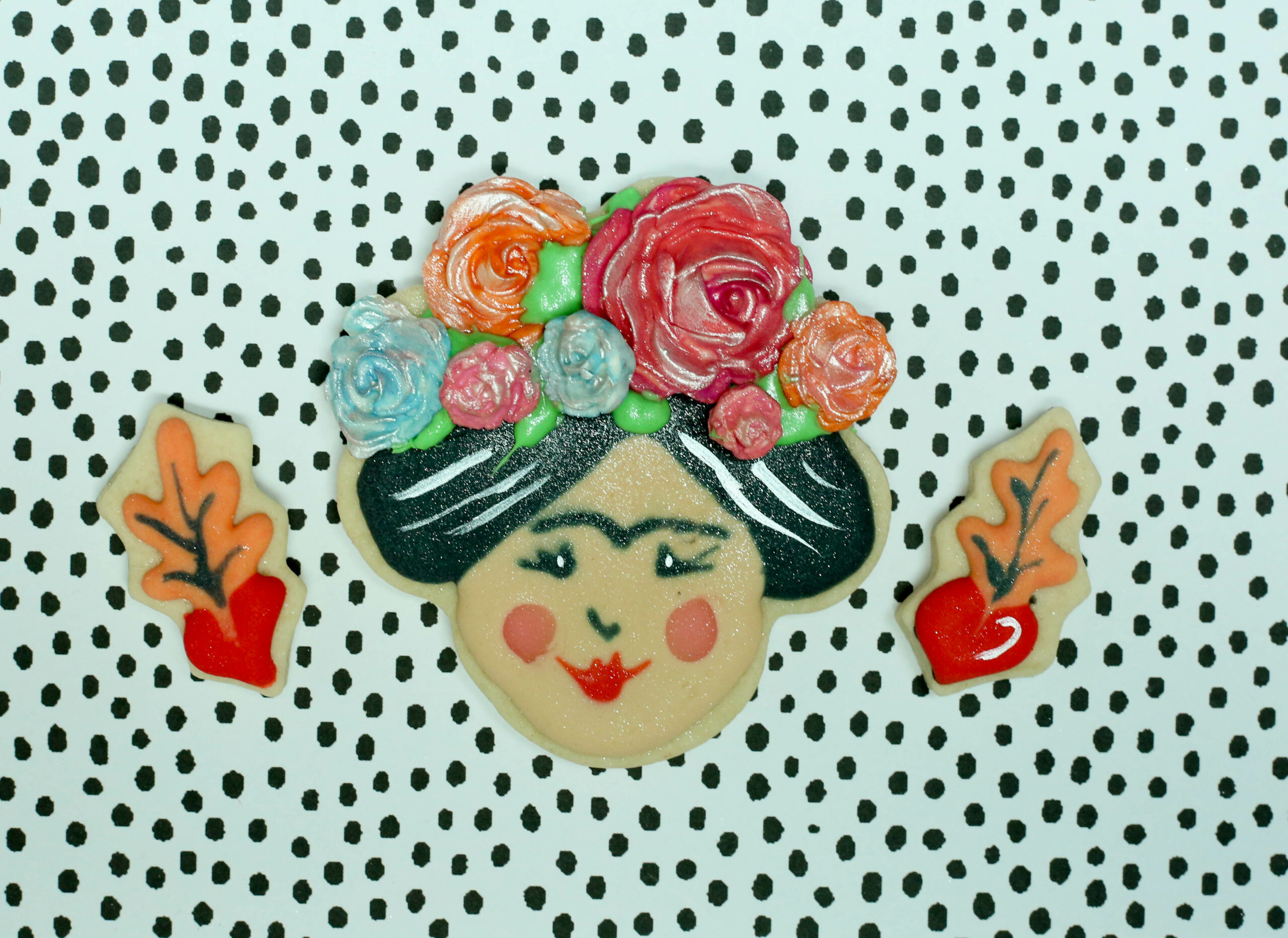 Part of this set of Christmas cookies is the Sacred Hearts. They're such a cute accent cookie, and were created by using a small holly leaf cookie cutter. The hearts are iced in a bold red hue, and the flames are orange with black detail, pulled through delicately with a scribe.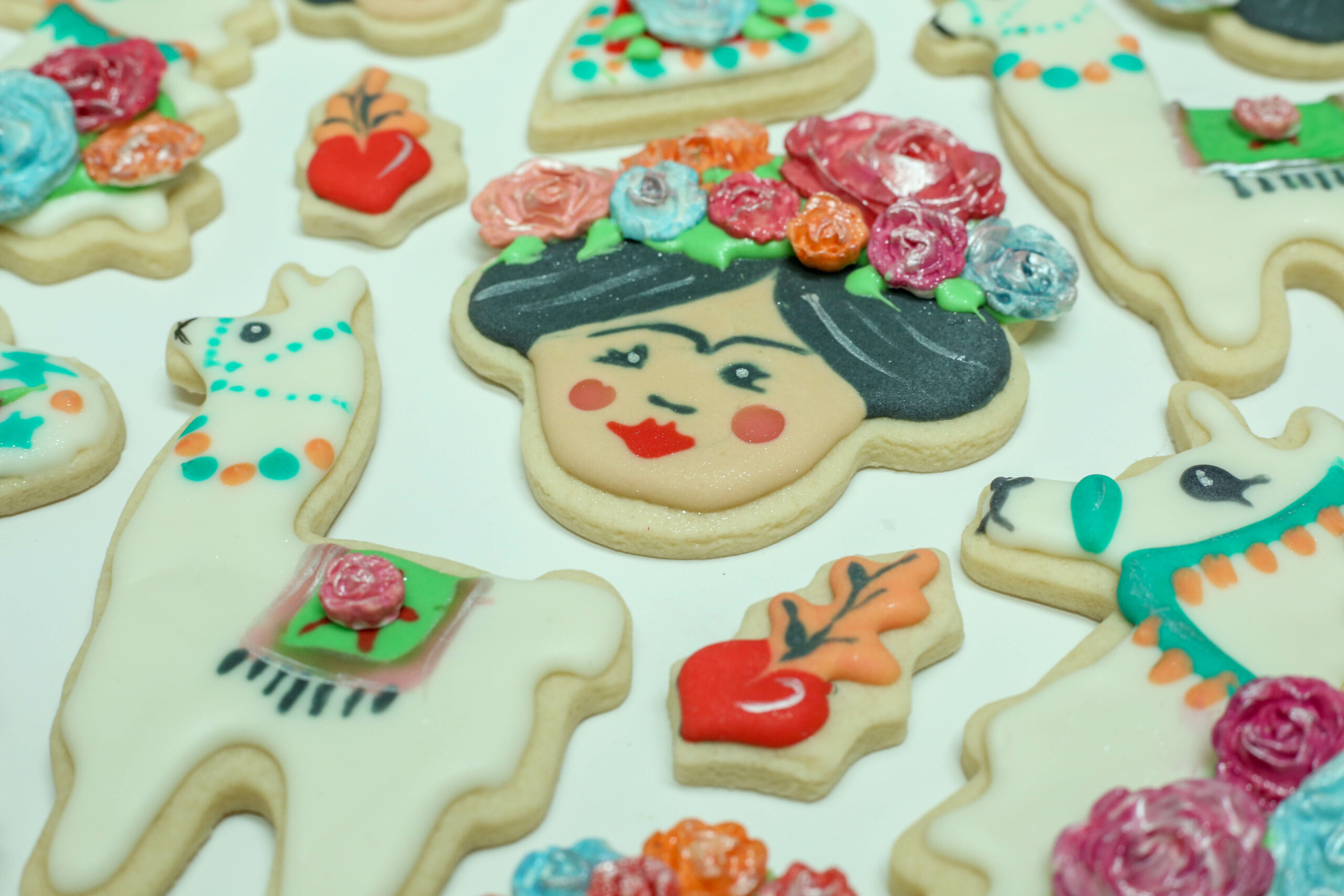 The Frida heads are actually cut from a nested flower cookie cutter. The roses on the Frida cookies were really fun to create. They're molded from white fondant using a silicone rose mold, dusted with a little powdered sugar to keep the fondant from sticking. Once the roses have been cast, I leave them to dry for about an hour and then they're ready to paint. Sweetsticks makes incredible edible food paints, which I used to fill in each rose. I used red, pink, blood orange, and pastel blue. Then I dry brushed on some white metallic paint using a small food safe brush. A spritz of edible glitter from Sweet Tooth Fairy in pink was the final step to creating these magnificent flower crowns.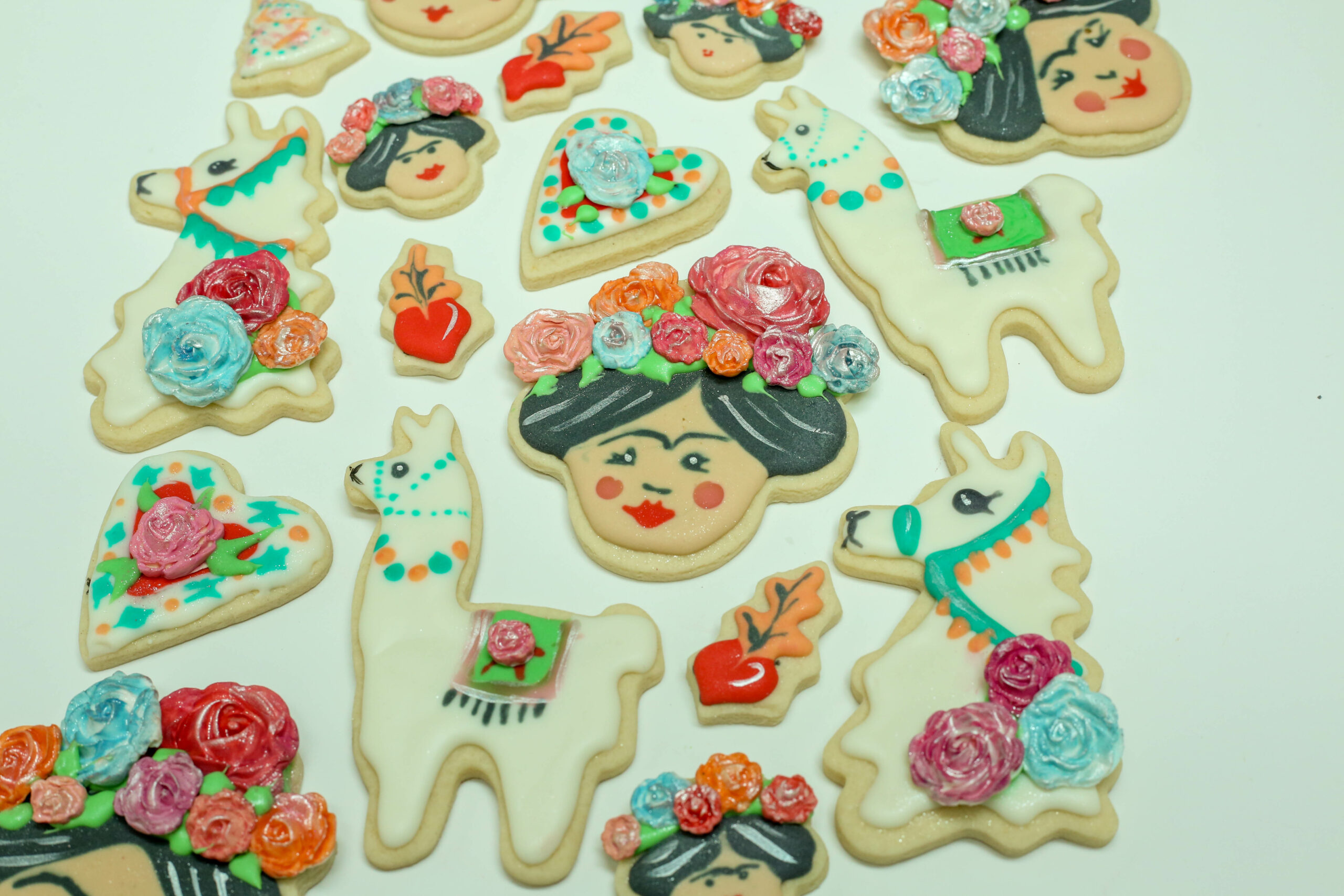 I used the same technique to add flowers to the llama heads. A mini rose was also added to the saddle of the full body llama cookie. I just love their little pom pom harnesses.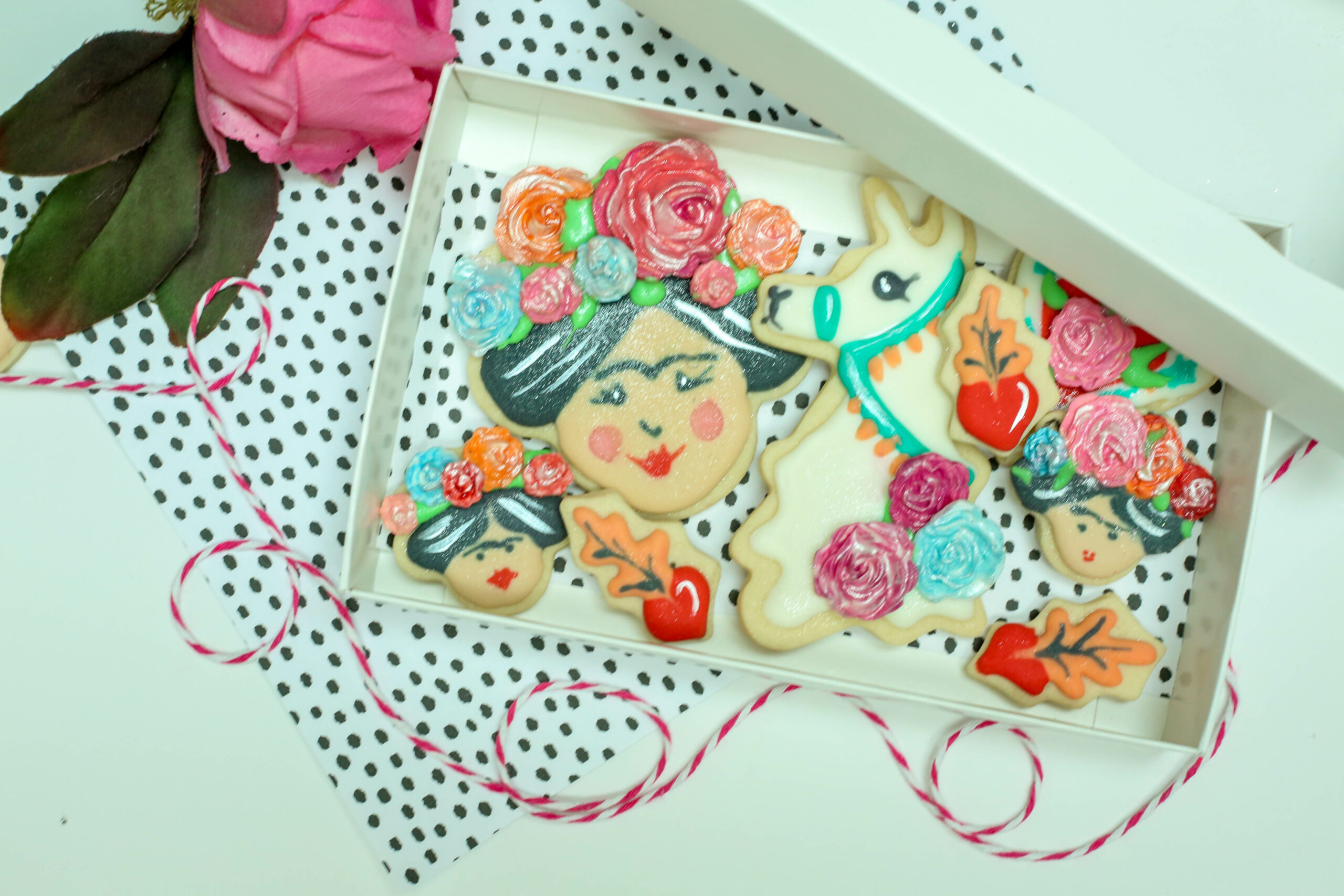 A great tip I have to share when you're making your own Christmas cookies this year is to take a shortcut and get yourself some pre made royal icing, then there's no mixing, just coloring!