Holiday decorating season is here, and I'm delighted to share this fun and artistic Frida Kahlo Christmas tree that I've dreamed up for Christmas 2019!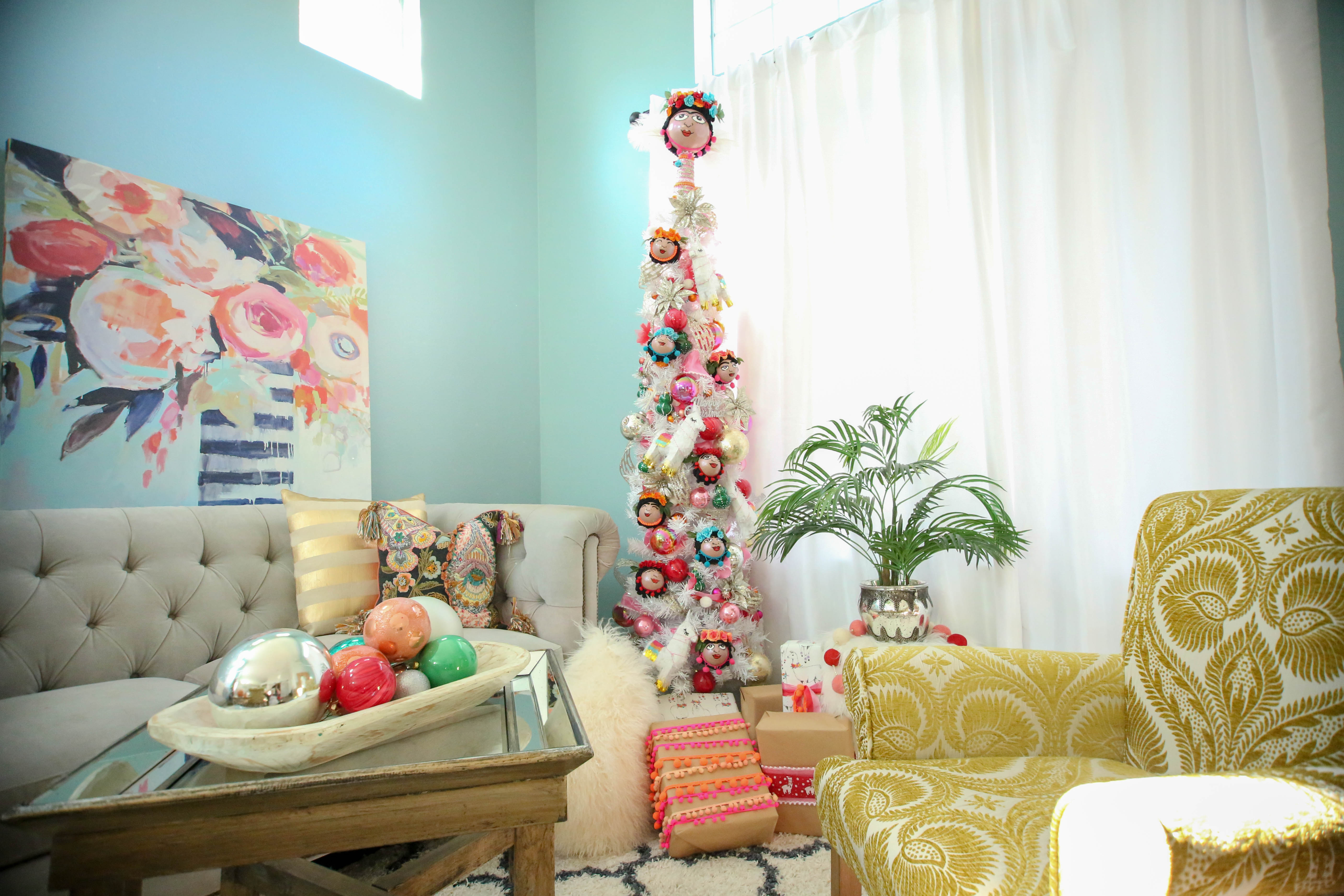 This year, I've been making lots of hand painted and handmade ornaments, and Frida Kahlo was a popular request. The ornaments turned out so cute, I decided to make a few for myself! I selected a bright and cheerful color palette of orange, pink and peach, accented with touches of turquoise, against a white iridescent pencil tree.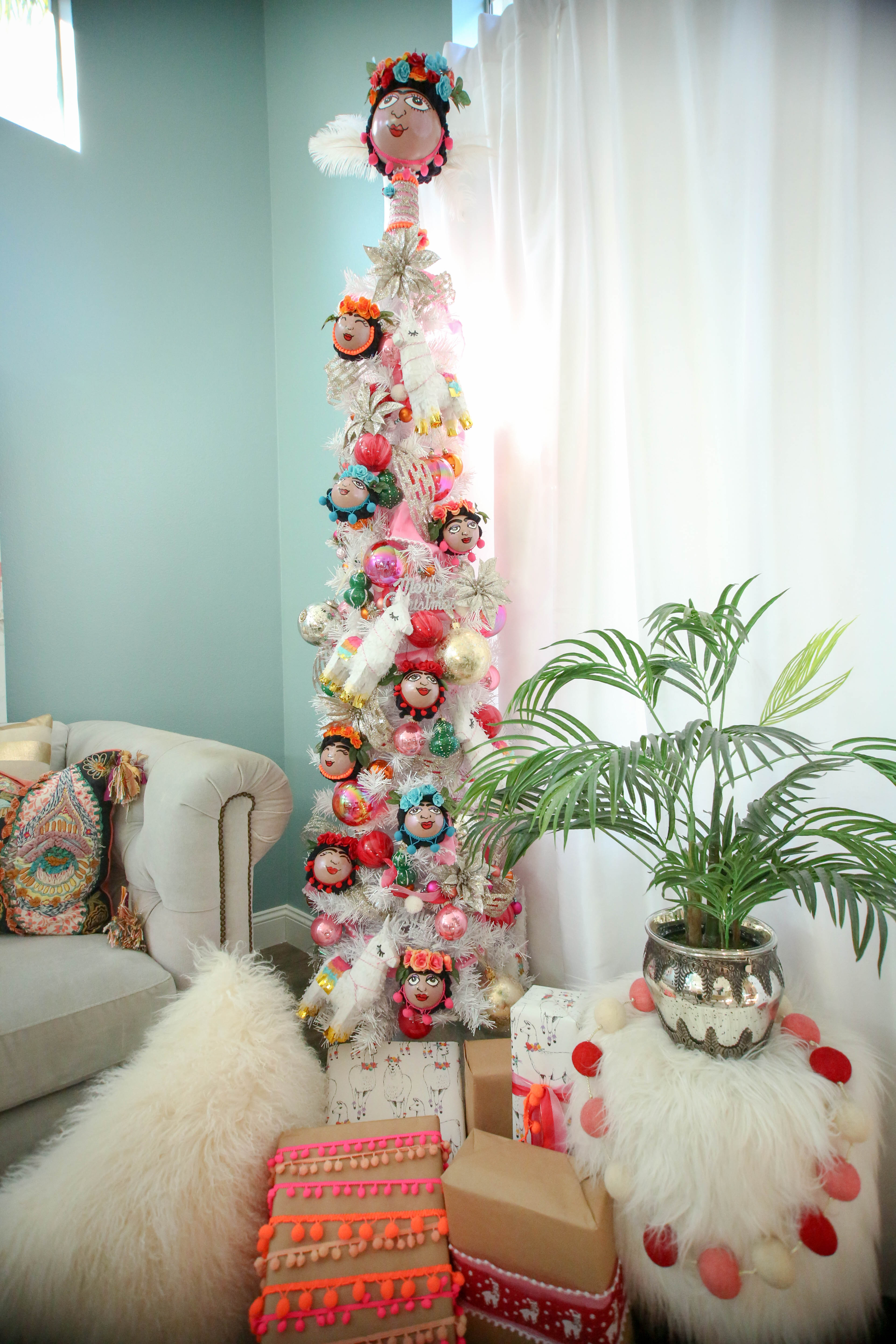 The ornaments are created using white ornament balls as the base. I like that they're lightweight and shatterproof, and take acrylic paint well. After painting a peachy cocoa tone for the skin color, facial features were added and painted in with a detail brush. Black yarn was used to create the signature Frida updo, and small faux flowers were used to create flower crowns in a dazzling array of bold colors. Pom pom trim was added to complete the look, and these cuties were ready to hang on the tree!
I also created some glittered cacti to go with my Fridas. The ornaments are DIY Ceramic Fancy ornaments, painted a deep shade of Christmas Green. Once they dry, details like painted lines and dots were added in white. Finally, the cacti are covered in green Glitterific paint for a look that brings magic to the tree.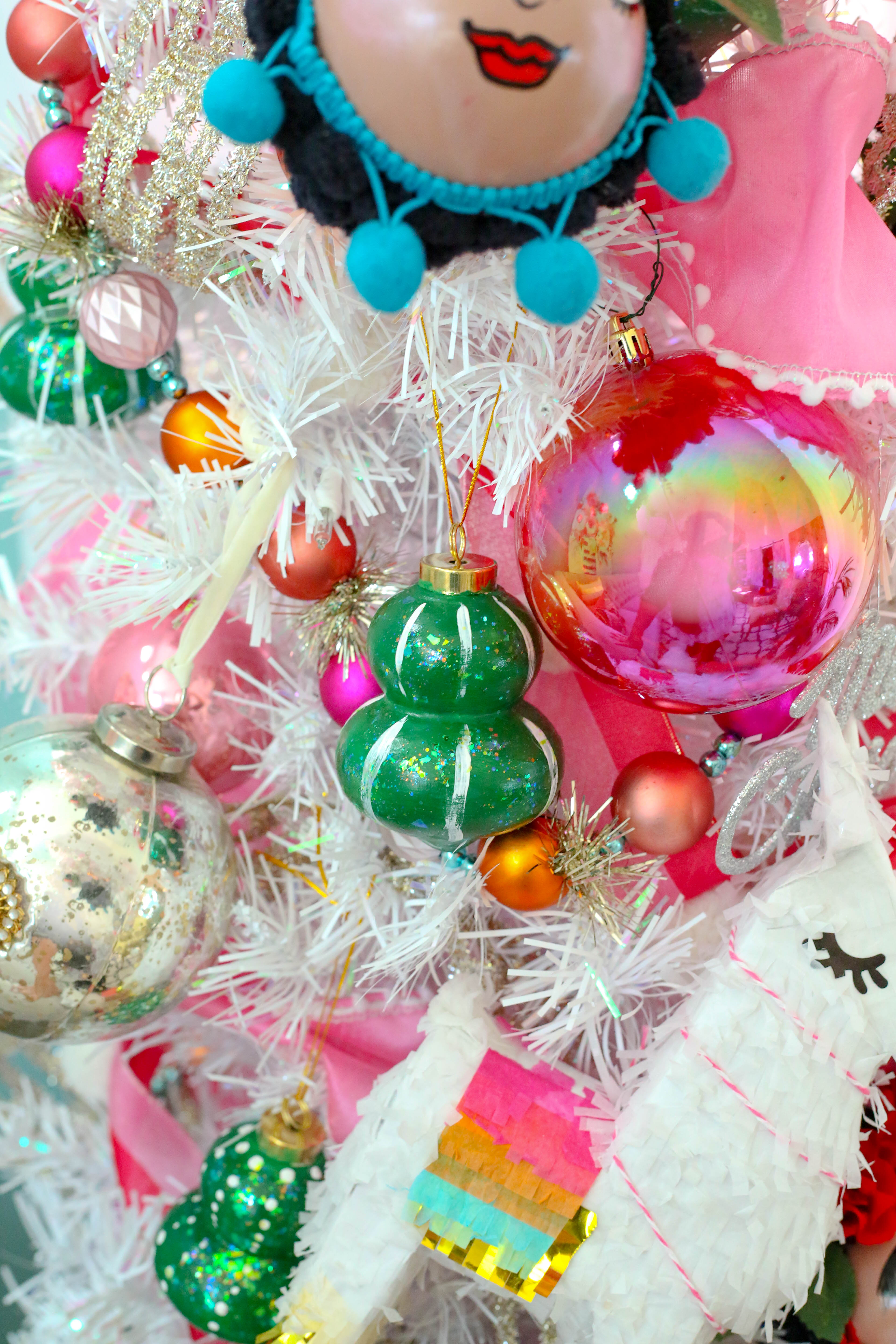 Mini llama pinatas are an adorable addition to the design, and were simply attached to the tree like ornaments. Speaking of ornaments, I did layer in a few from my own collection in shades of coral, pink, orange and silver. Glittering poinsettia flowers and Merry Christmas signs were also placed into the tree.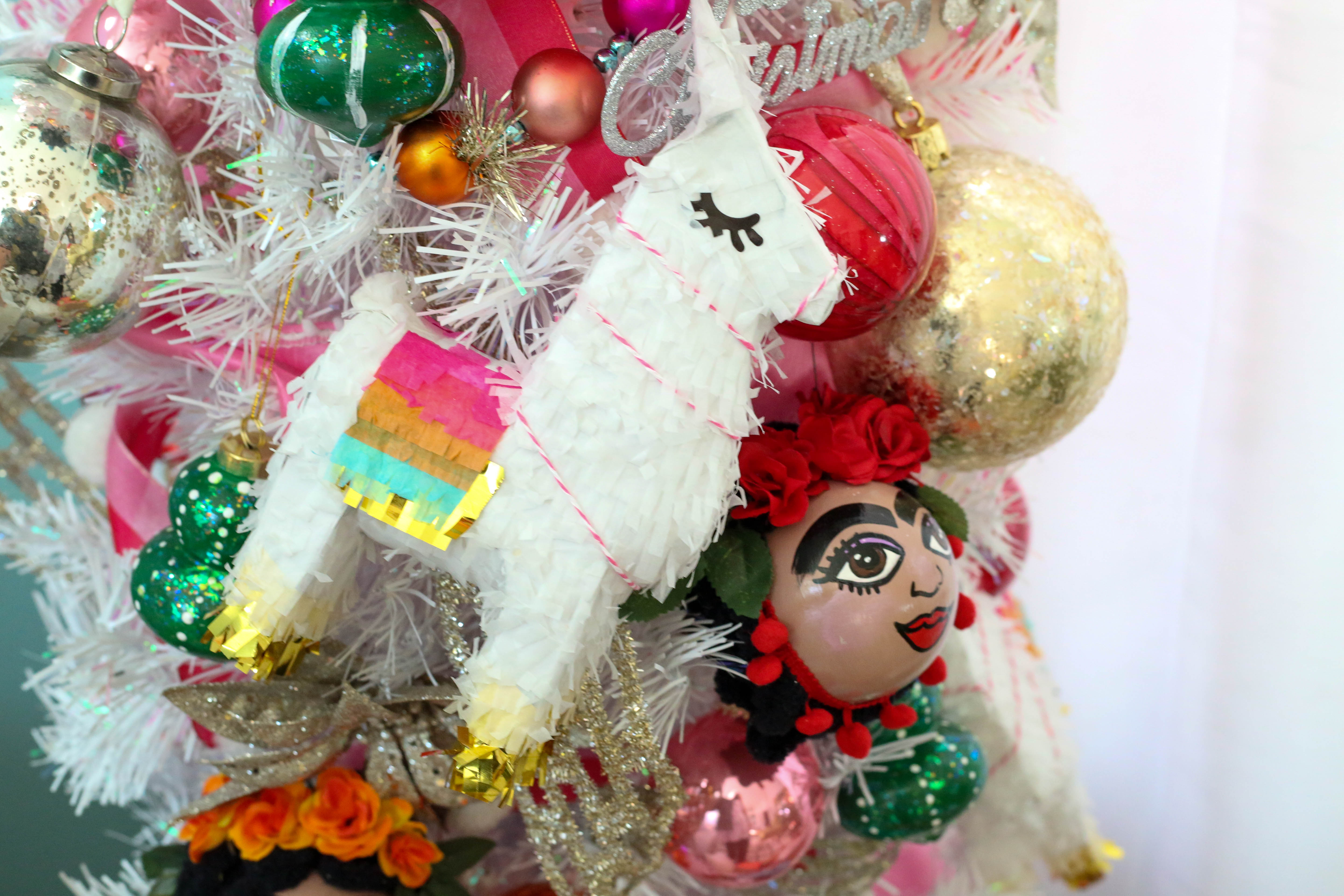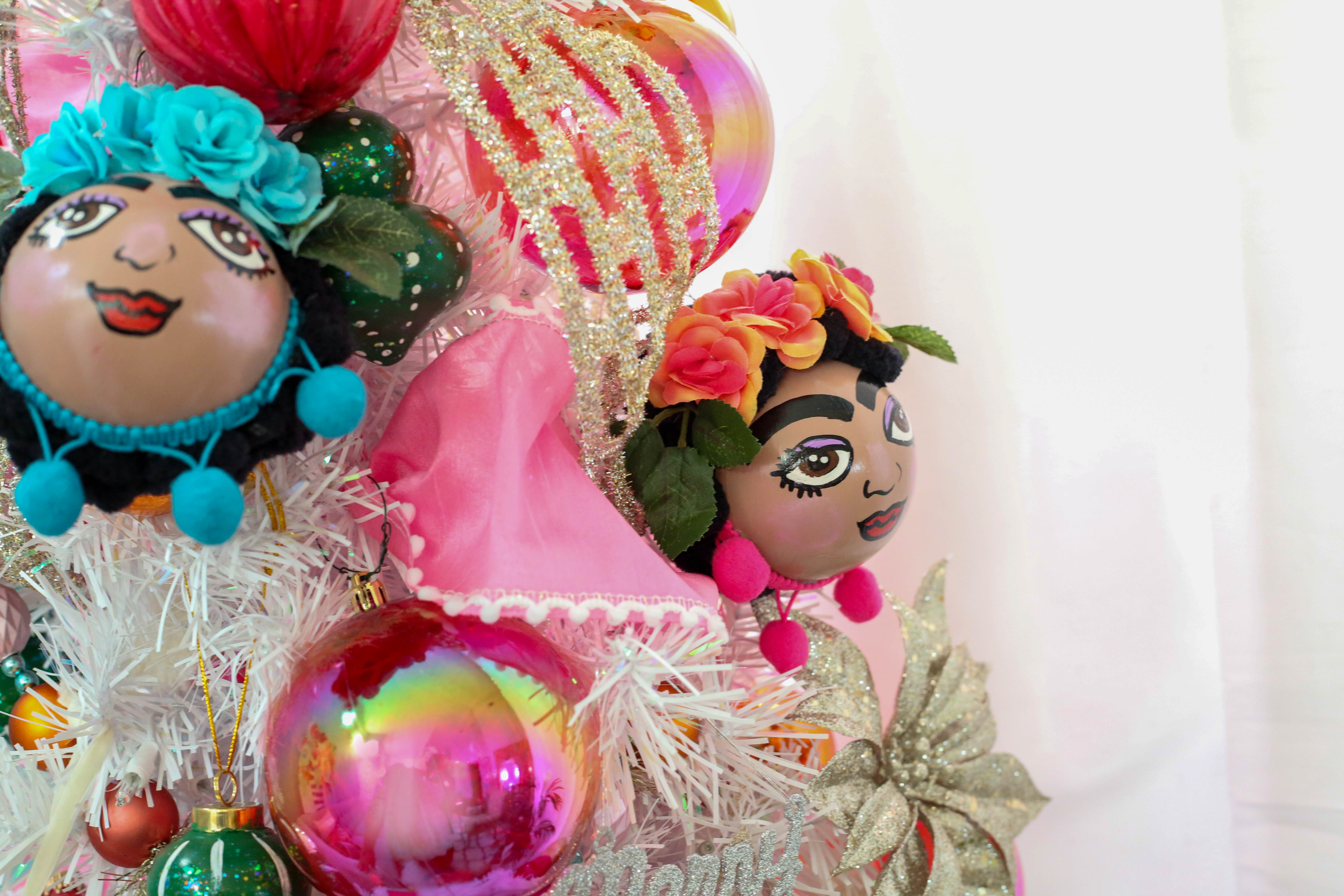 Presents are wrapped to coordinate, of course. Kraft paper is used on some, and then colorful pom pom trims added for a cute, boho look. Llama gift wrap was an amazing find at PaperSource, and works perfectly with this cute, trendy Christmas tree idea.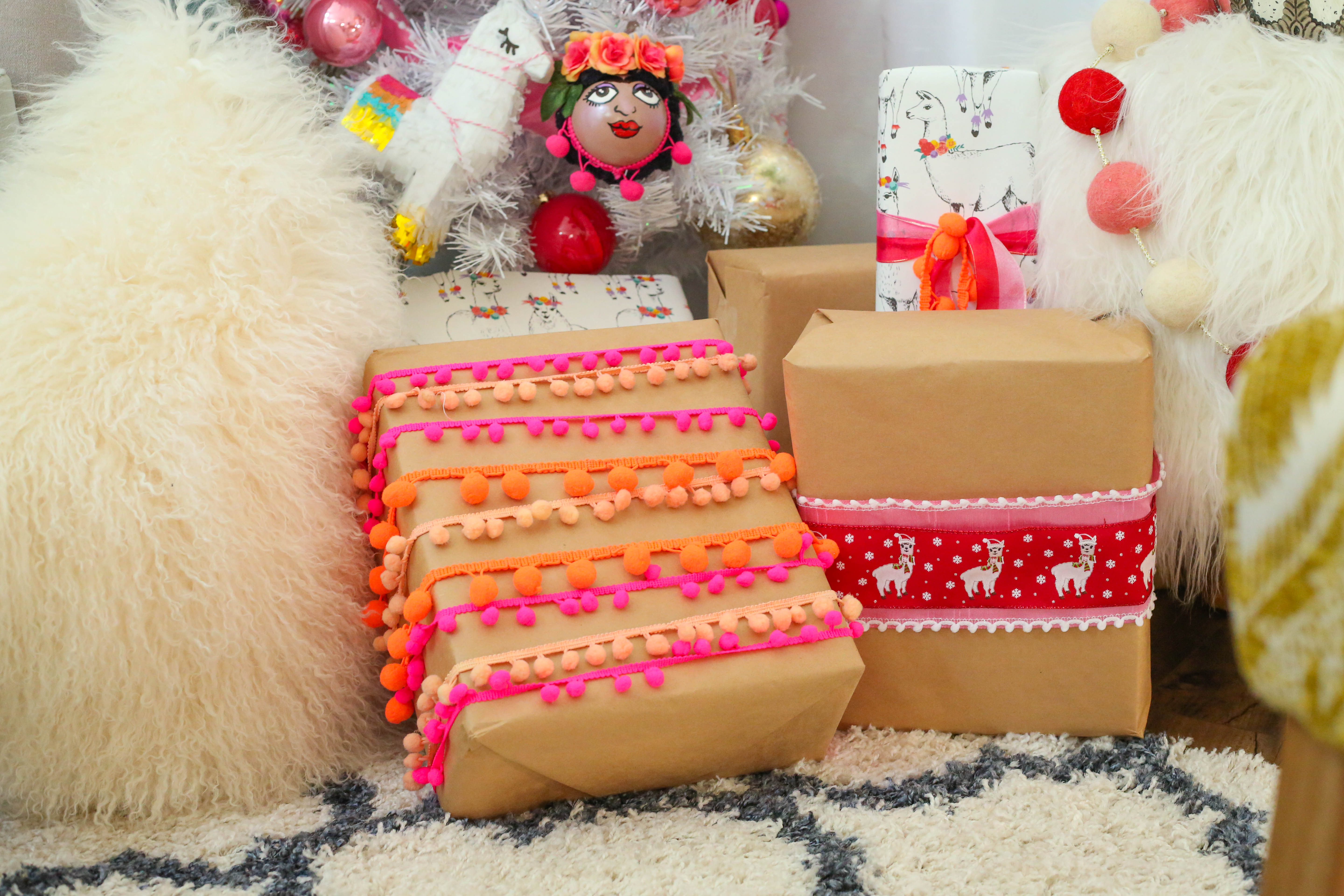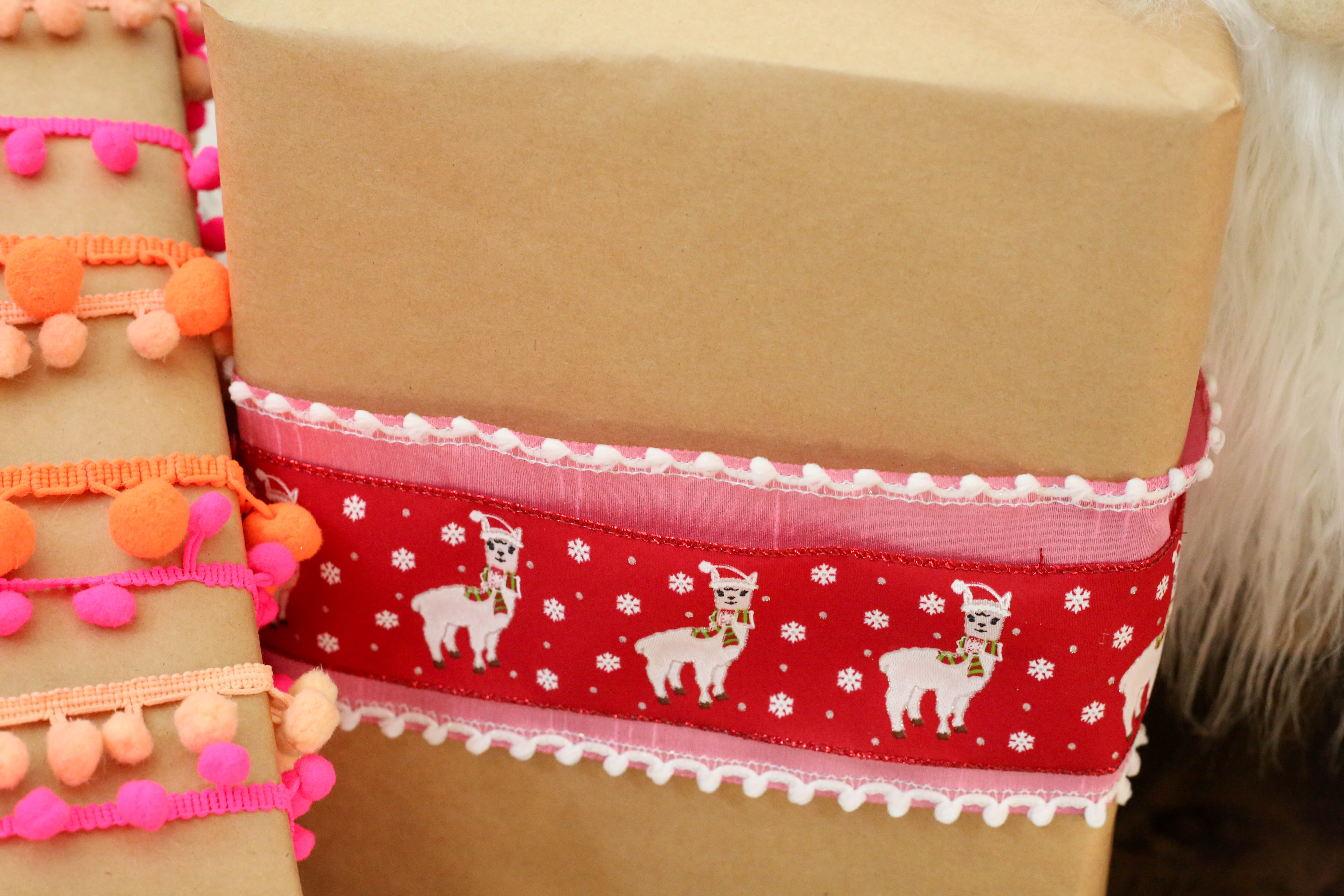 The tree topper is crafted from a cardboard cone wrapped in ribbon, then an extra large six inch ball ornament was painted to coordinate with the little frida ornaments. This one received many more flowers in her crown, as you can see, as well as some snowy white ostrich feather wings.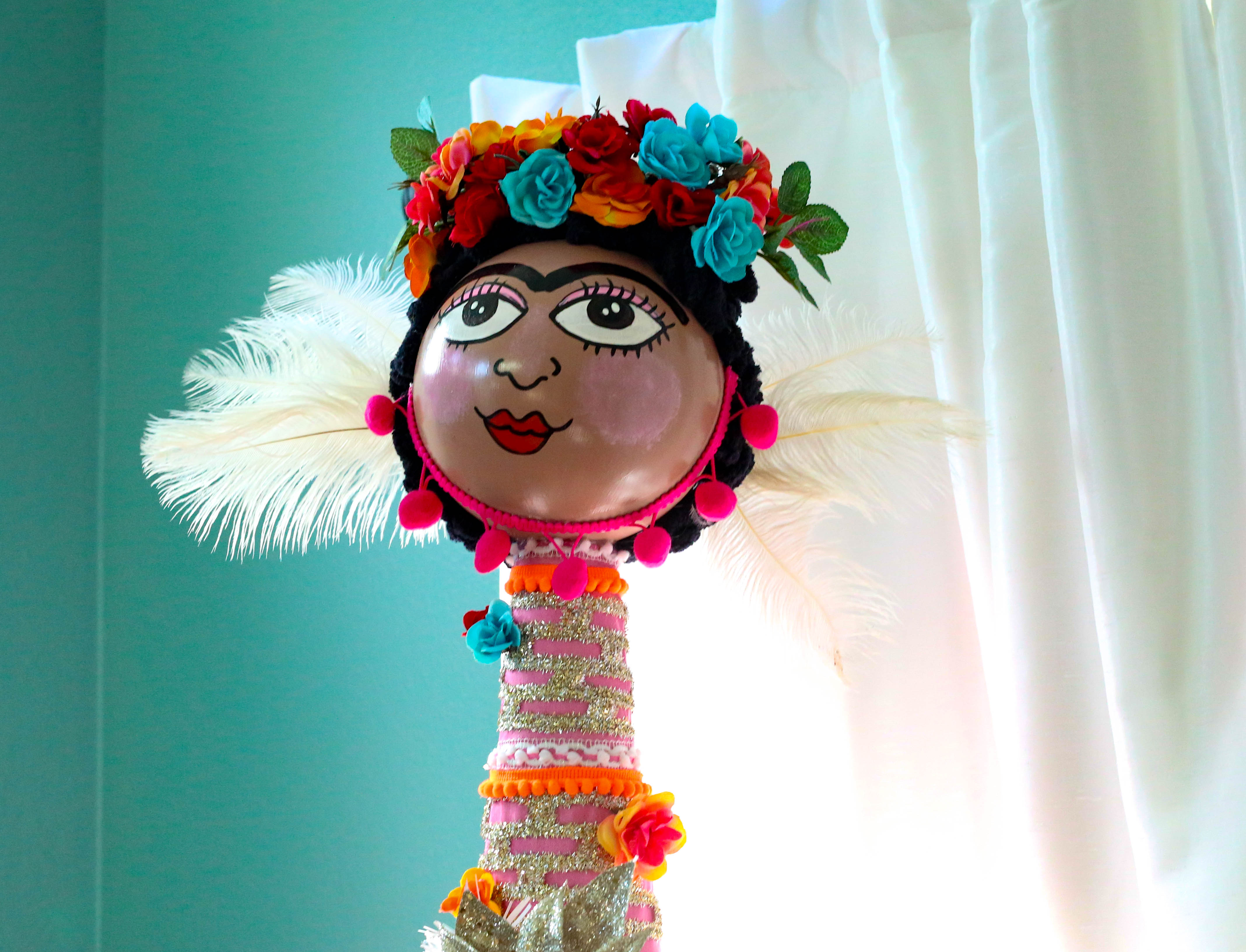 Hope you've enjoyed this up close and personal tour of my Frida Kahlo Christmas tree! Feliz Navidad to you and yours!