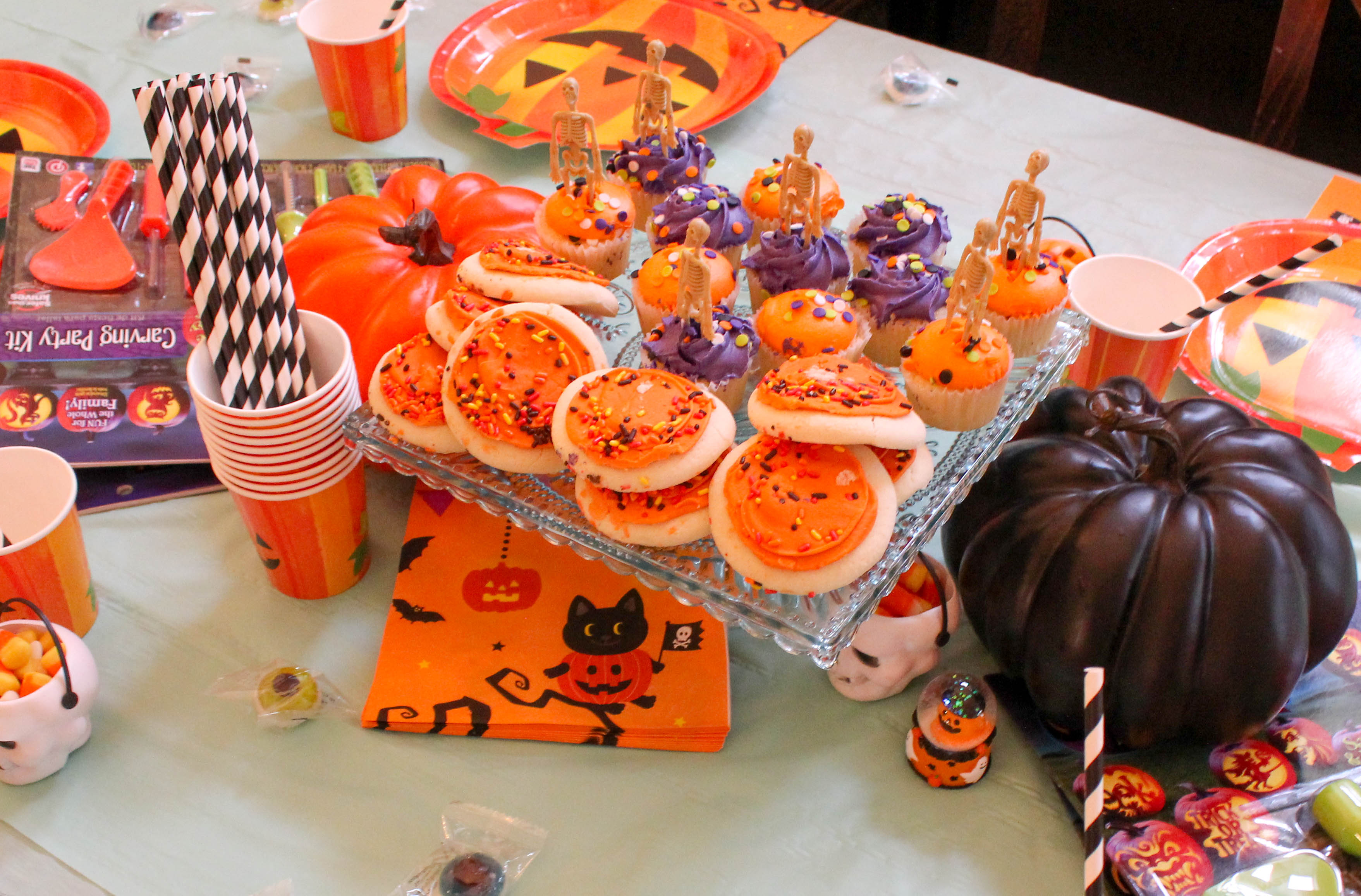 Every year, we look forward to our annual trip to the pumpkin patch. It's so much fun to go with our friends and enjoy rides, the petting zoo and take lots of pictures. After we've picked our pumpkins, of course we have to have a carving party!
Oriental Trading Company provided me with Pumpkin Carving Party kits; the table layout, recipes and party ideas are my own.
What You'll Need:
Halloween Plates
Halloween Napkins
Halloween Cups
Plastic Tablecloth Roll (we used mint green for a cool contrast)
Halloween Treat Pails
Gummy Eyeball Candies
Candy Corn
Halloween treats, like cupcakes and cookies
Pumpkins, cleaned out and ready to carve
Mummy Dog Recipe
Apple Cider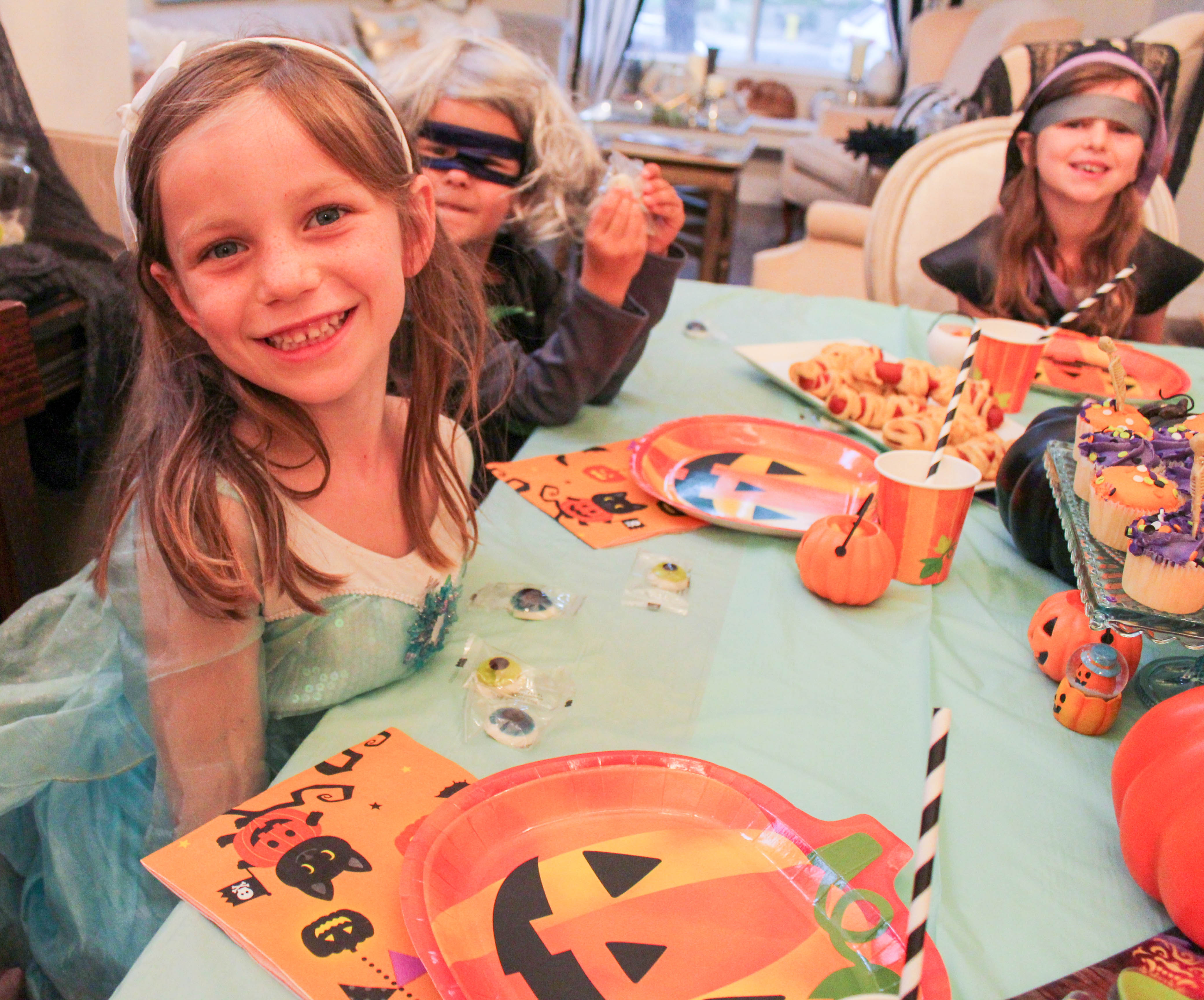 Setting up the Table
For a pumpkin carving party, you'll need a festive Halloween setup with lots of cute decorations, but don't forget to protect your surface from all those pumpkin cuttings! We rolled out plastic tablecloth roll, in mint green, across our table, and taped underneath to secure it. Then we added cute Halloween plates, napkins and cups with Black and White Paper Straws to each place setting, along with a cute little molded treat pail filled with candy corn. We scattered some fun and spooky gummy eyeball candy across the table, too!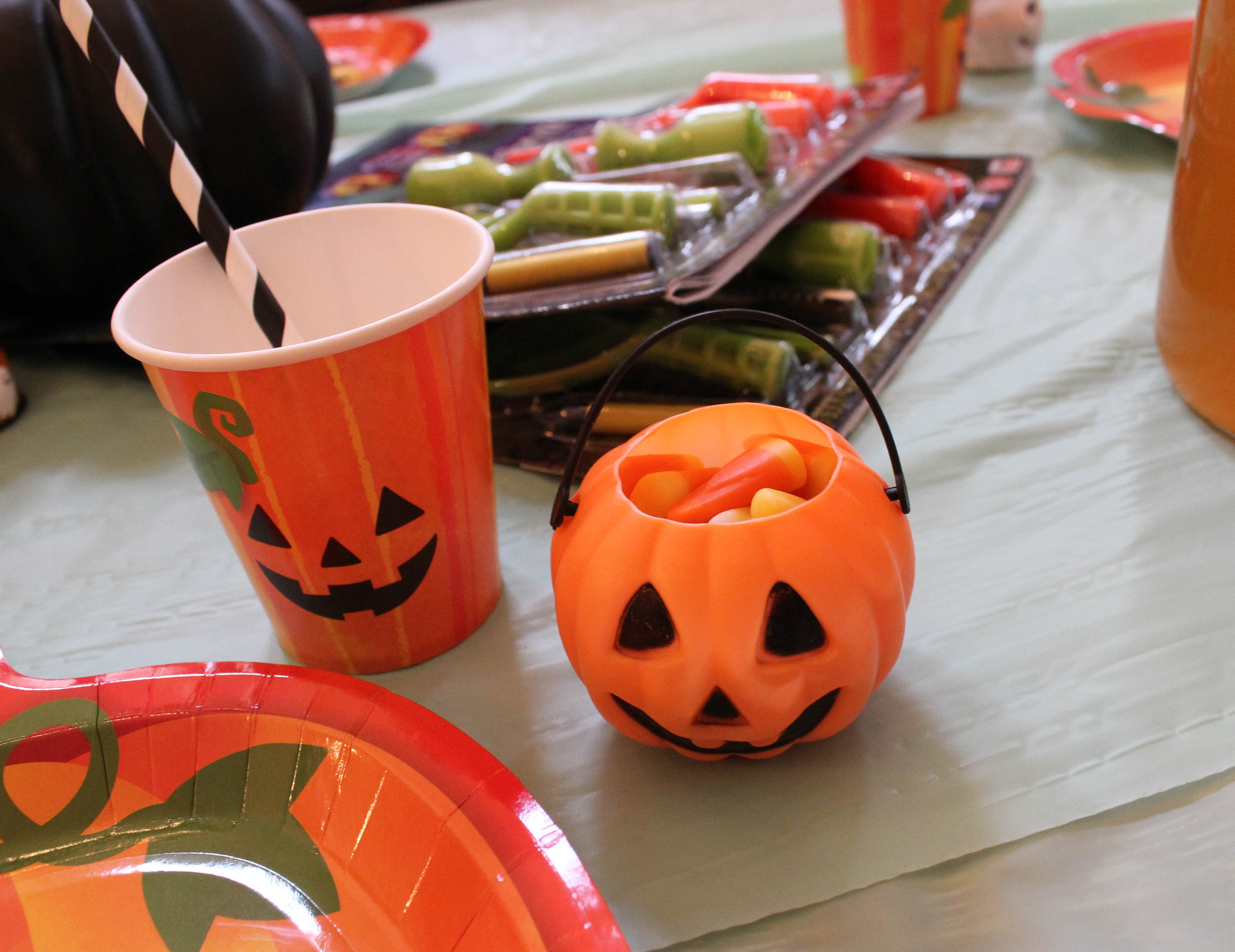 In the center of the table, Halloween cupcakes and cookies were piled high on a pretty glass cake stand, and topped with plastic skeletons. On each side, a faux pumpkin was placed, then we added the Pumpkin Carving Party Kits.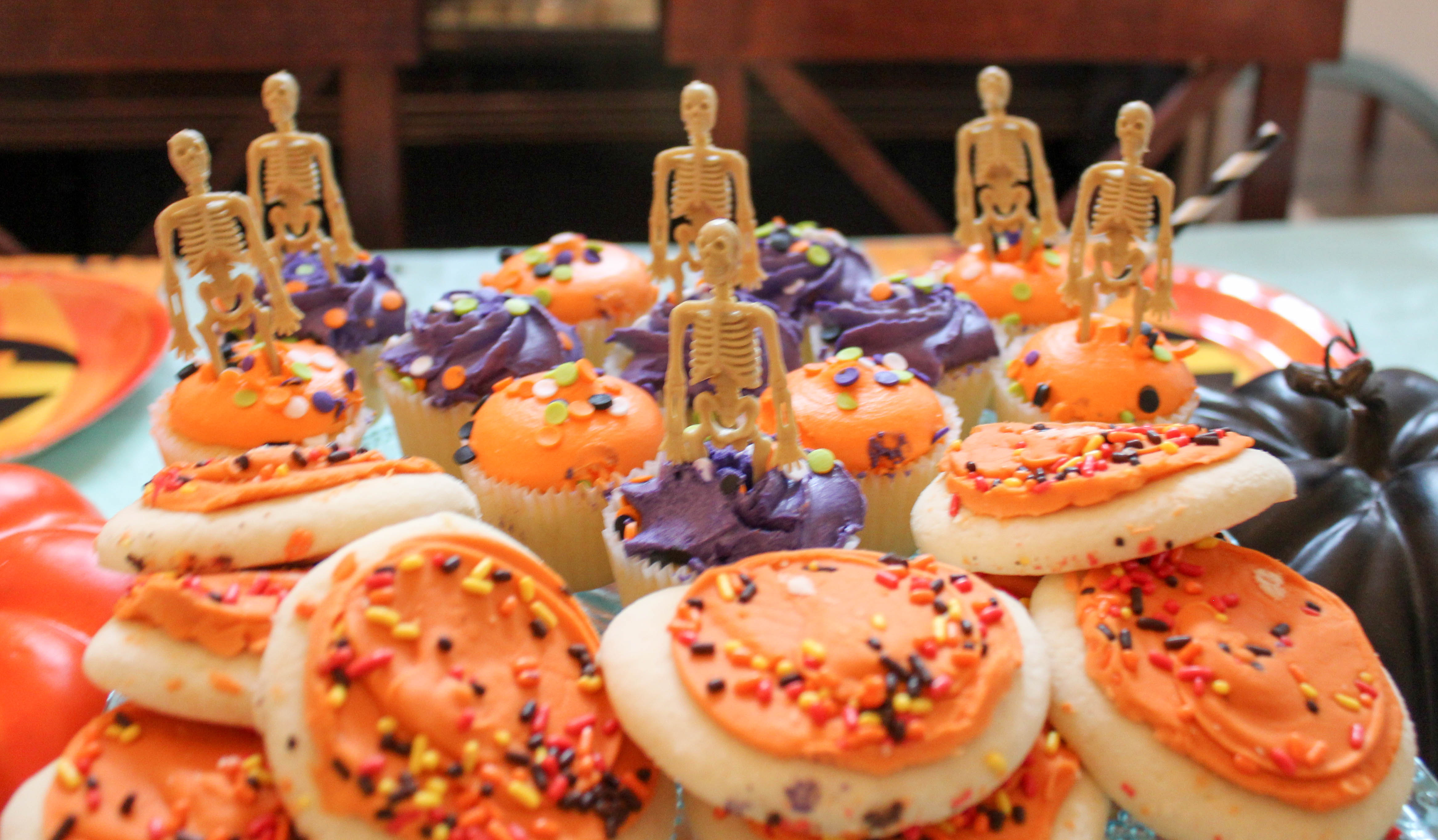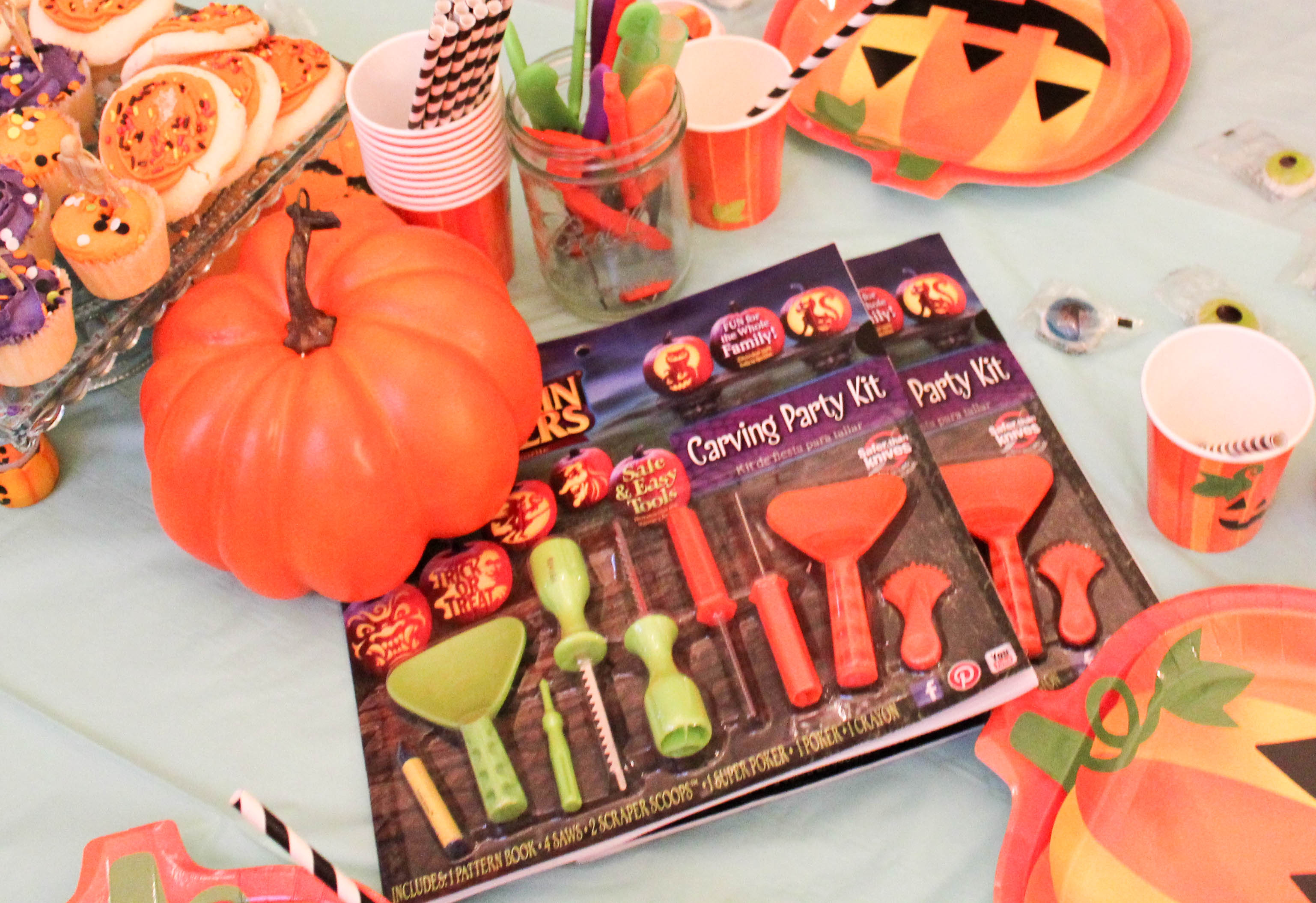 Tasty Treats and Drinks
I made up these fun and easy Mummy Dogs, using hot dogs and crescent roll dough.  A bottle of apple cider was poured into a glass pitcher, and labeled "Apple Spider" using a Bistro Chalk Marker in White. It wipes away easily after the party's over.
Carving Basics
The Pumpkin Carving Party Kits are fantastic for this event; they have all the tools and supplies we needed to make some amazing pumpkin creations! Each kit comes with stencils, scoopers for emptying the seeds and gunk from the gourds, several sizes of kid-safe pumpkin cutters, and even tools to trace the designs by poking tiny guidelines into the pumpkins.
The kids picked up on how to create their masterpiece pumpkins very easily.  For those who wanted to freestyle their designs, the Bistro Chalk Marker in White is the perfect writing utensil for the job. These are much better than black markers, in my opinion, since the extra lines just wipe away with a damp paper towel.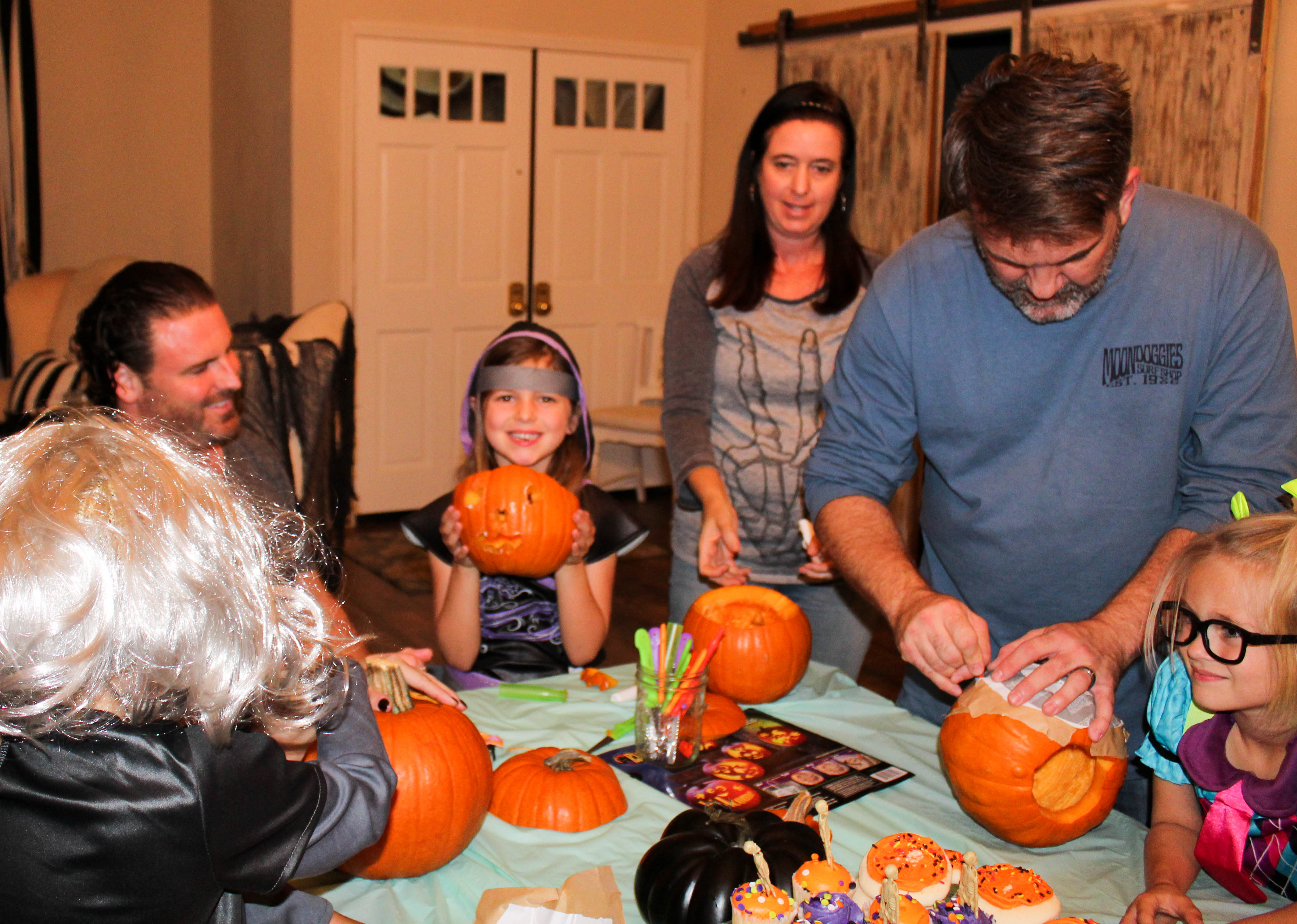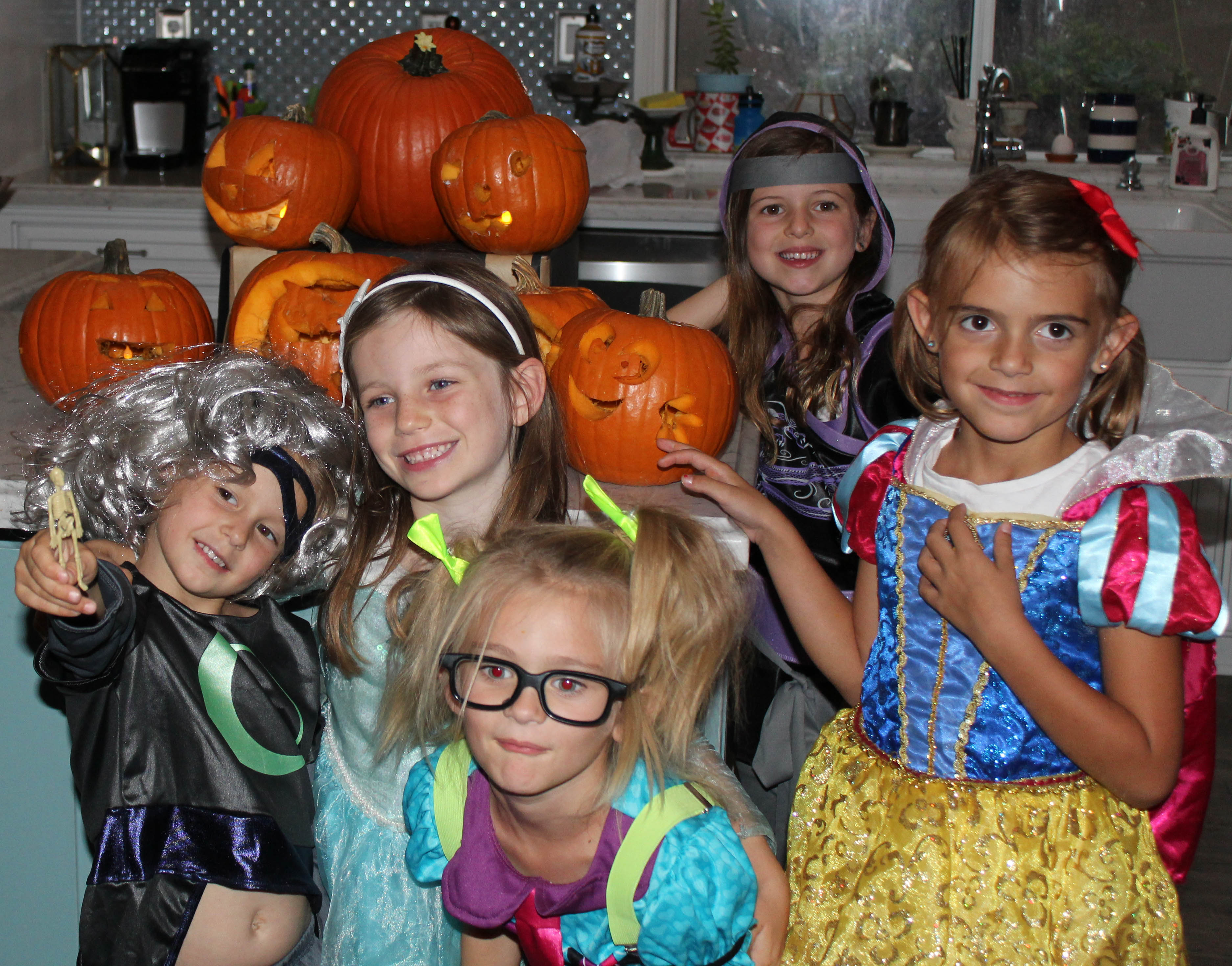 A Game to Entertain the Senses
We played a game I like to call "Grossology"; I'm sure you've played some version of this before. I filled six plastic bowls with different food items designed to "feel" disgusting to the touch, then placed them under a cardboard box. I cut little doors for each item and labeled them with their gory game names, so that each child could reach in without seeing what they'd be touching.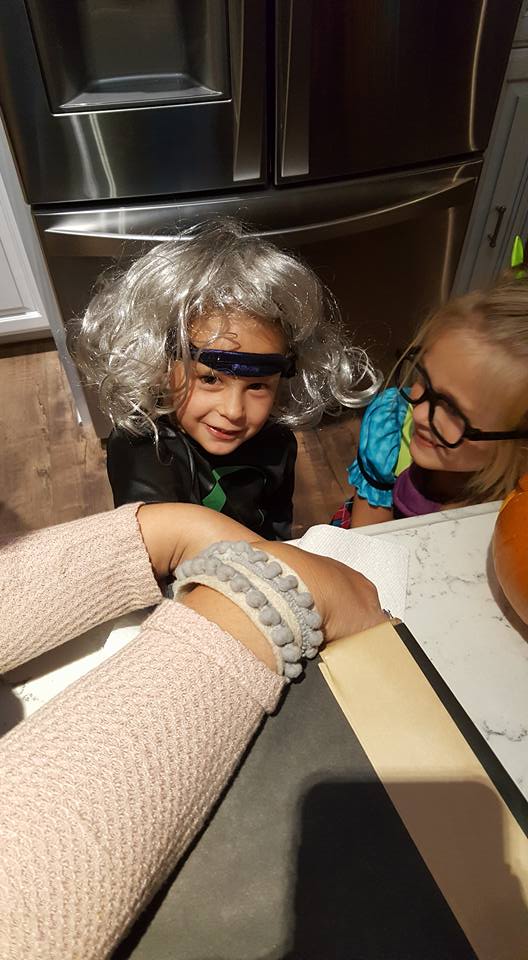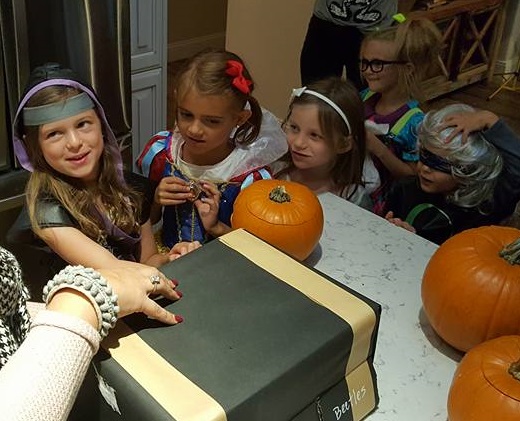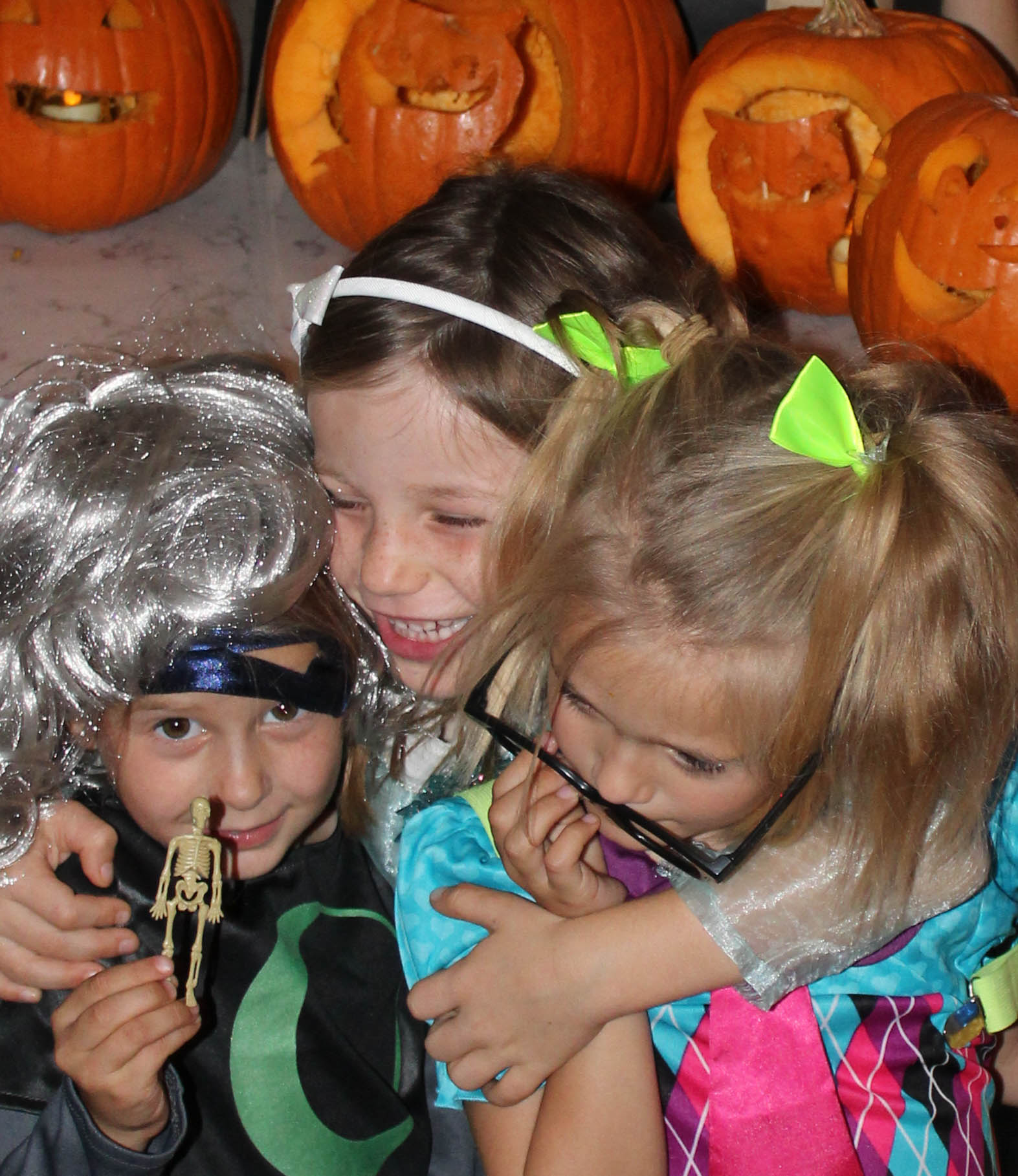 Grapes mixed with hand lotion were called "Eyeballs", and a piece of room temperature roast beef was labeled, "Skin". Other gross items were shelled soybean "Beetles", and macaroni noodle "Brains". The girls had so much fun getting disgusted with all the touchy-feely items.
A Costume Fashion Show
Our guests were invited to wear a costume for the party; so after the treats, carving and game, we had a Halloween Fashion Show! Each girl took turns walking the runway while we described their awesome costumes and accessories. They really got into the fun!
In attendance were a Nerd, a Ninja Warrior, a Snow White princess, an Elsa princess, a Luna Girl Villain, and a little Dorothy from the Wizard of Oz.
These special friends had the best time ever at their Halloween Party for kids. Will you host a Pumpkin Carving Party this year? We'd love to hear some of your favorite traditions for the season!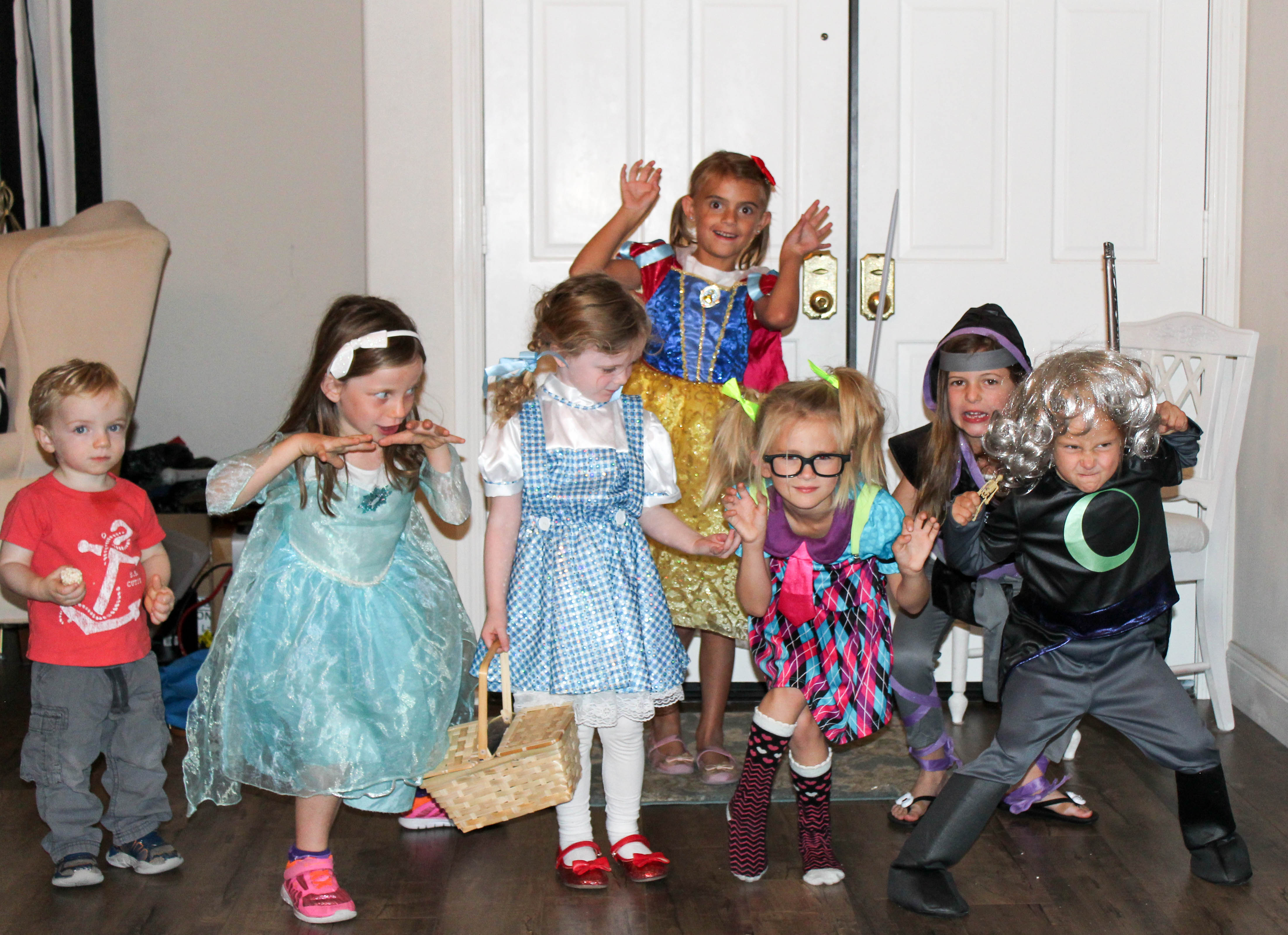 Until next time, Eat, Drink, and Be Scary, and Celebrate Everything!