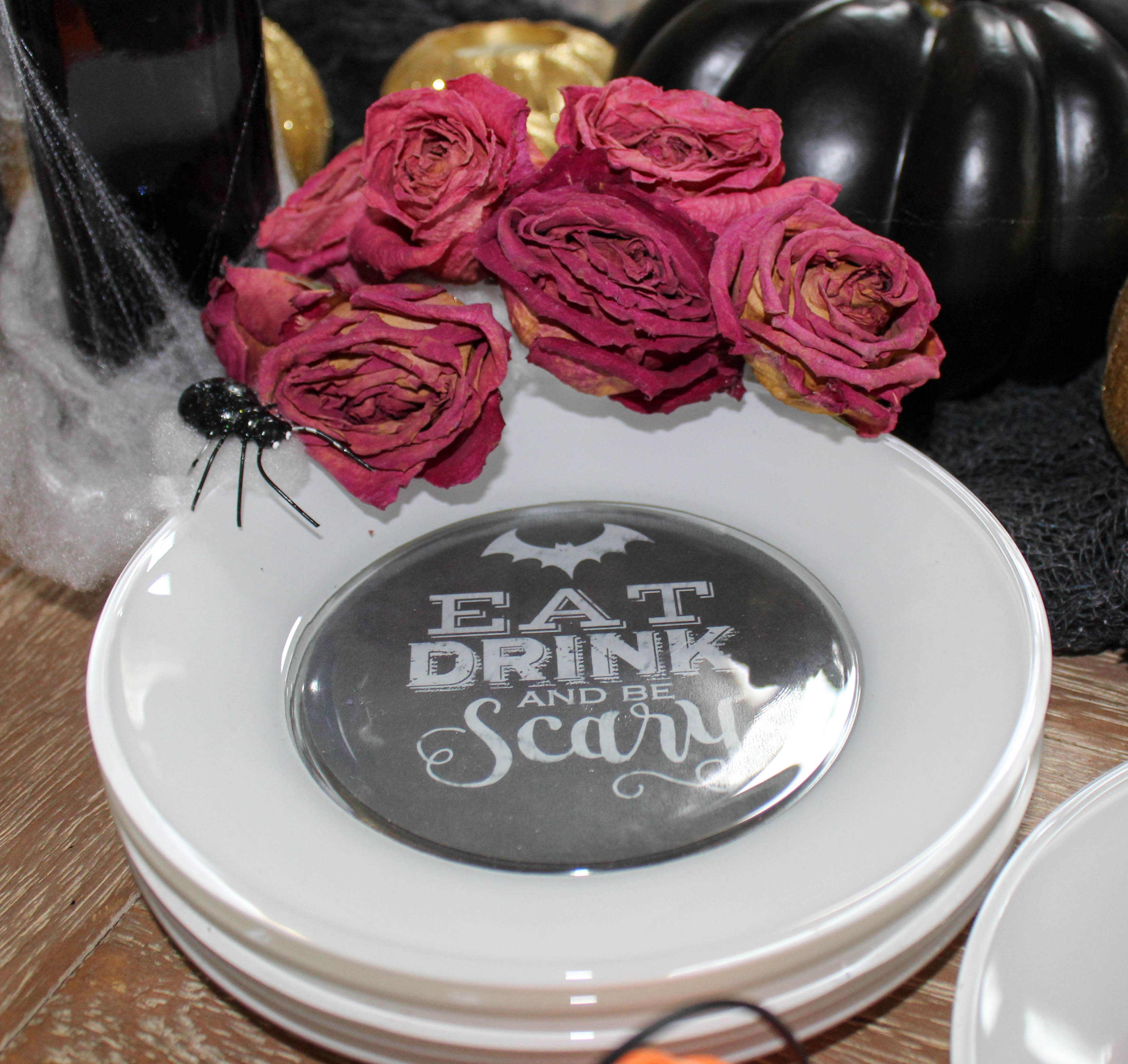 These cute Halloween dishes are customized, and you'll never believe how simple it is to do this yourself. I received complimentary product from Create Ur Plate to help me with this post, but the designs and ideas, as always, are my own.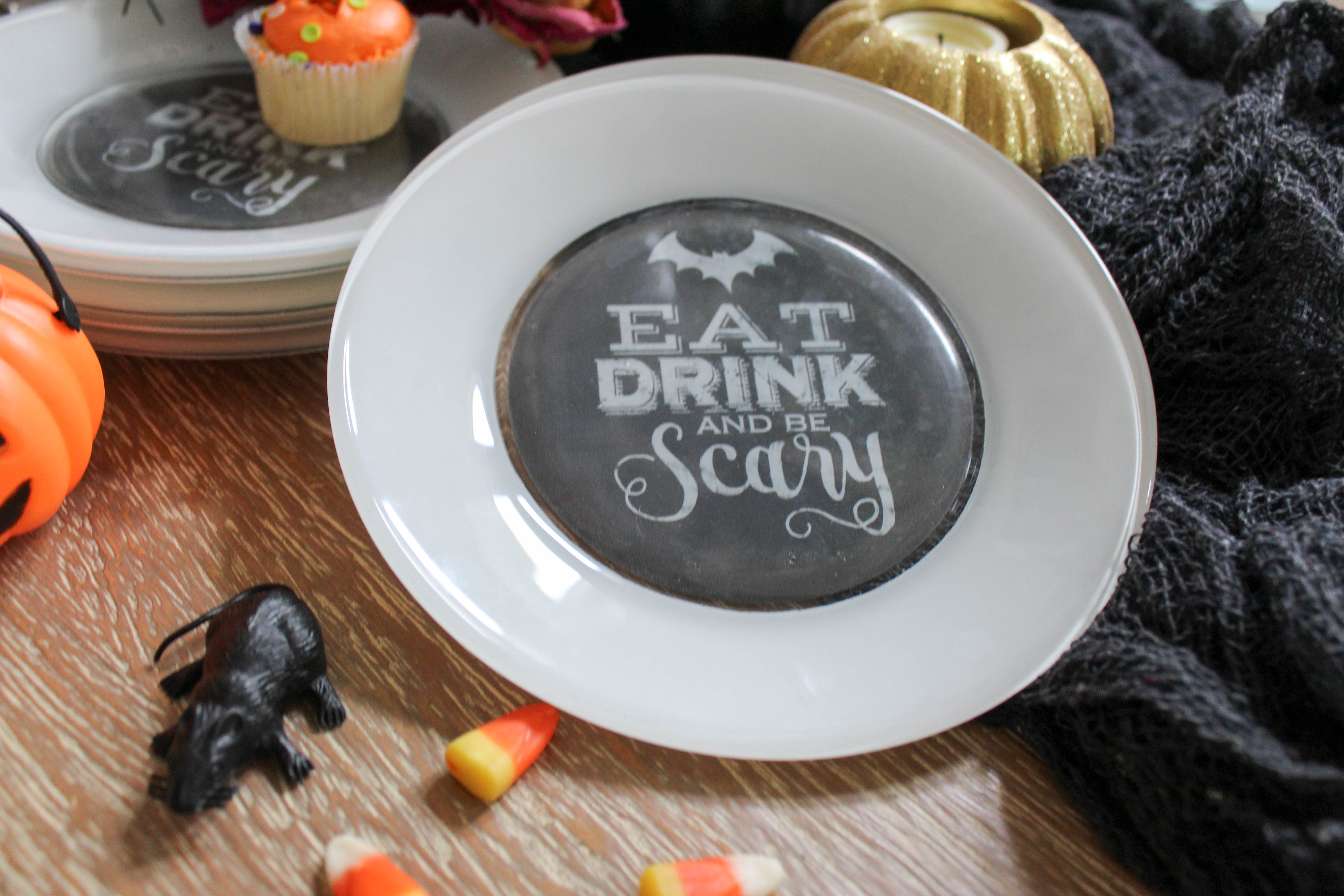 Create Ur Plate has come up with an ingenious way to customize dishes for parties year-round. I'm all about custom designs, so this is right up my alley! I started by selecting my plates,(they come in a set of six); I ordered these salad sized plates with a white rim. Then it was time for the fun!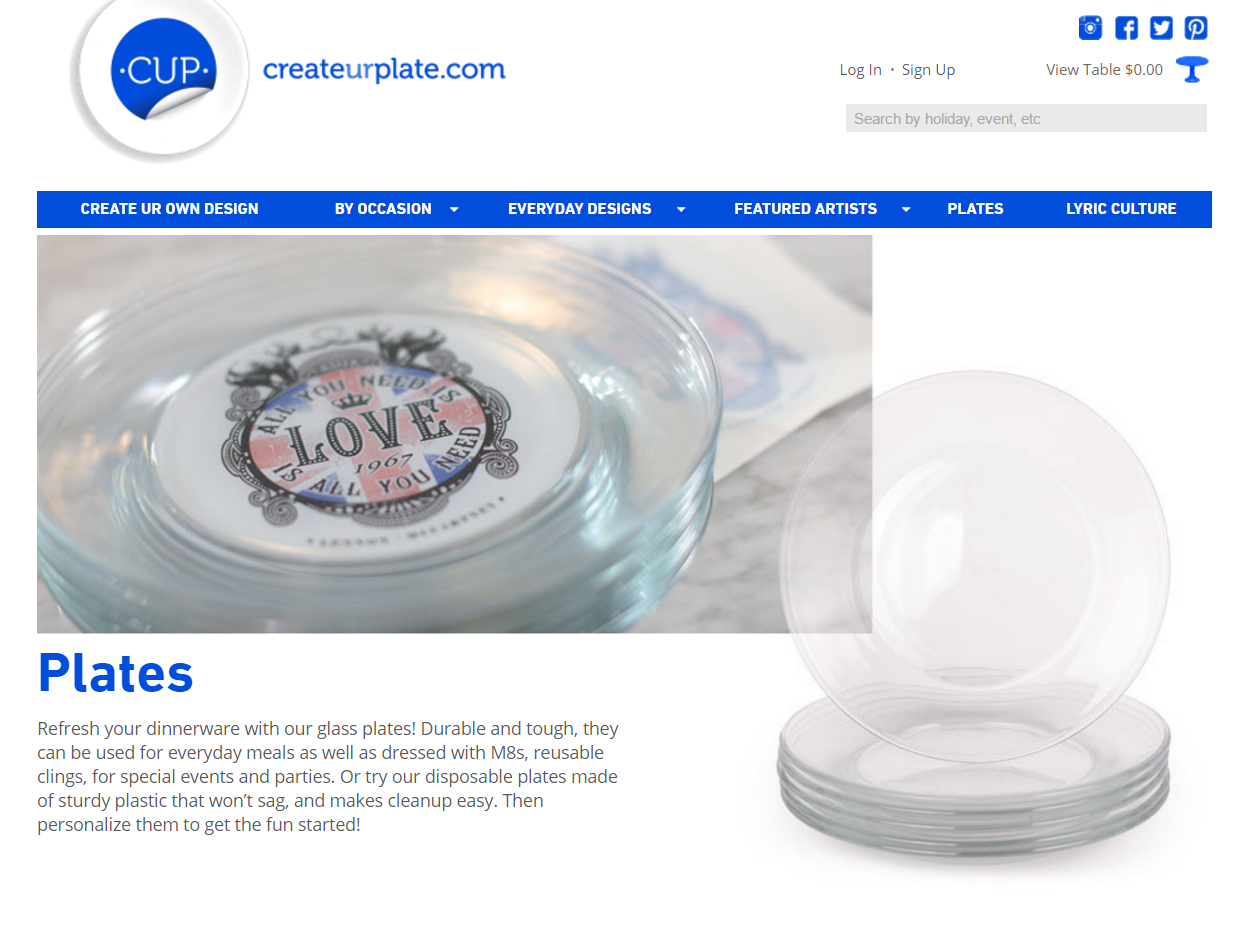 Create Ur Plate has a huge database of art to select from, or you can create your own designs and upload them. That means you could create your own art, photos or anything else you can dream up, simply upload it, and get it on a plate. But there's more.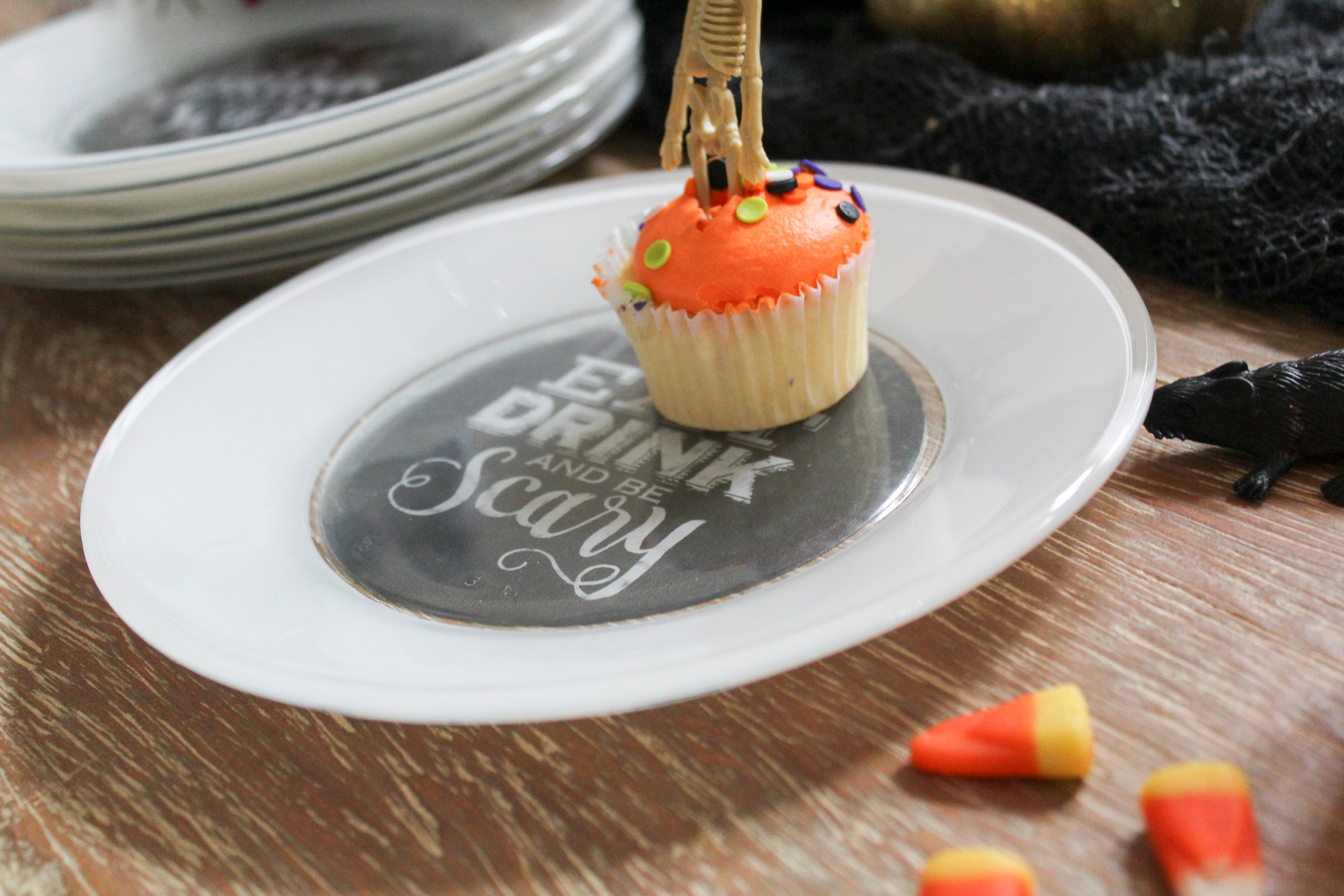 The designs are removable. Yes, you can CHANGE THEM! This means with just one set of plates, you can create custom designs for the entire year of holidays, or even just everyday. The designs arrive as decals called M8's, you remove them and place them on the underside of the plate, and presto! Custom dishes for any occasion!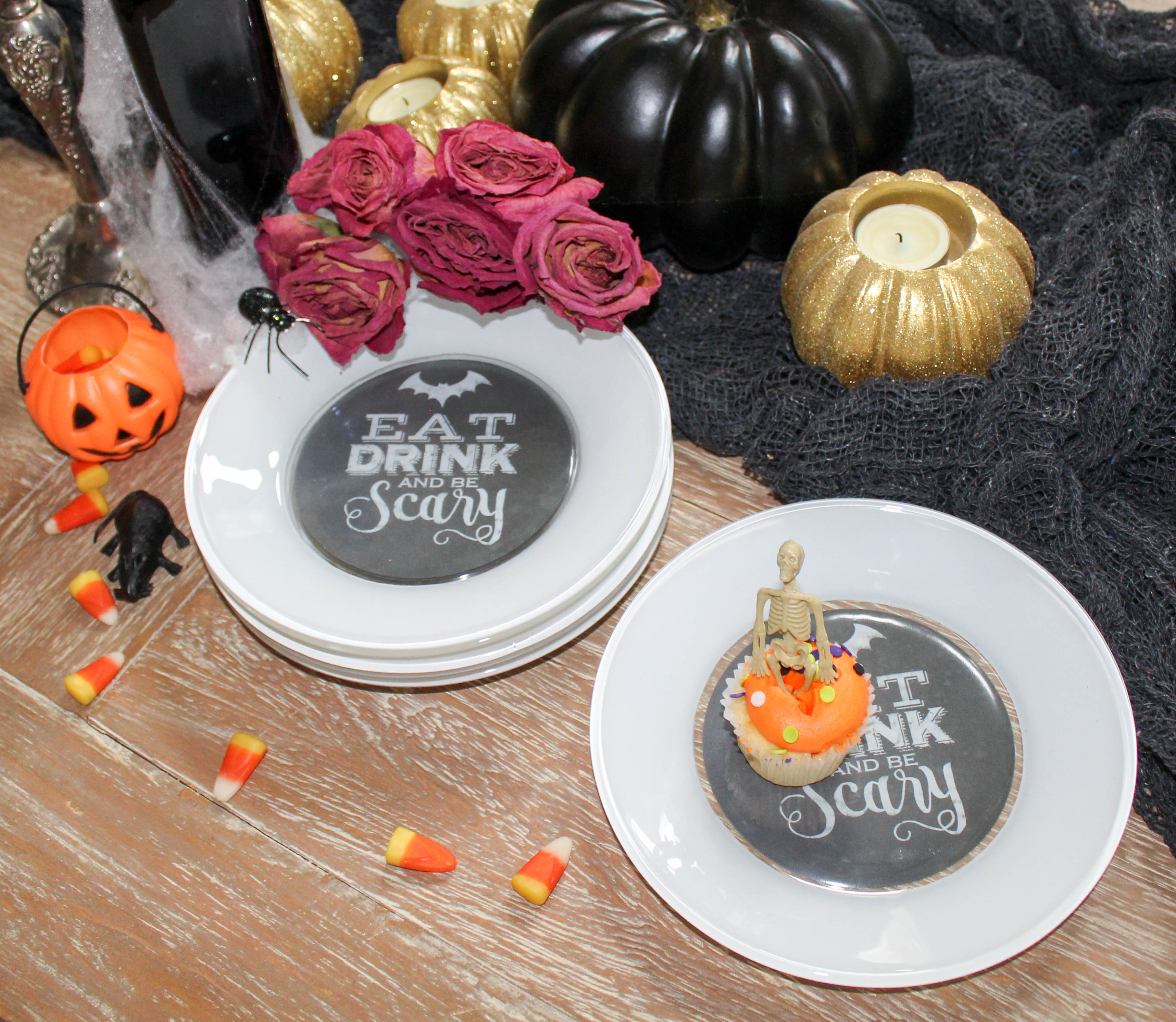 I selected a design from their available art for these cute Eat, Drink and Be Scary plates for Halloween, but I am looking forward to making up some of my own designs in the future. You can be sure I'll share those when I do!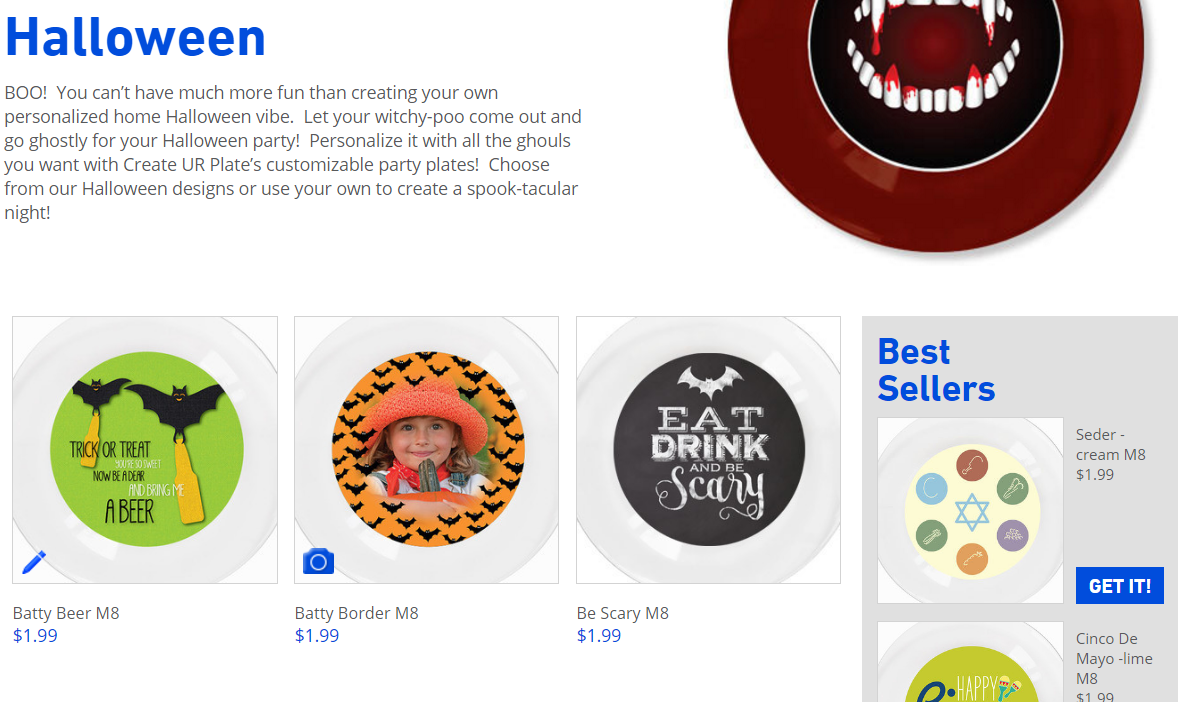 Until next time, Eat, Drink and Be Scary, and Celebrate Everything!