Fall celebrations are being held in new and creative ways; social distancing and safety are on the minds of many fabulous hosts and hostesses. These personal charcuterie boxes are a unique and creative way to allow all guests to partake in some tasty snacks without mixing hands on traditional communal charcuterie tray.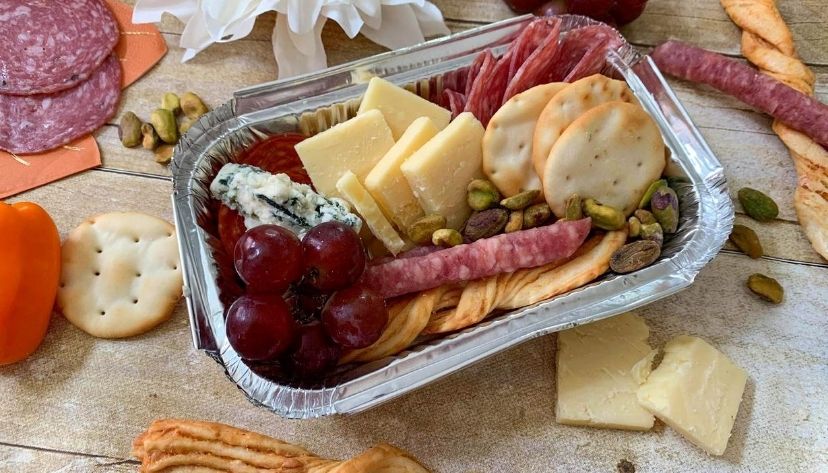 To create these tasty treats, I used these darling "Gobble Gobble" food boxes.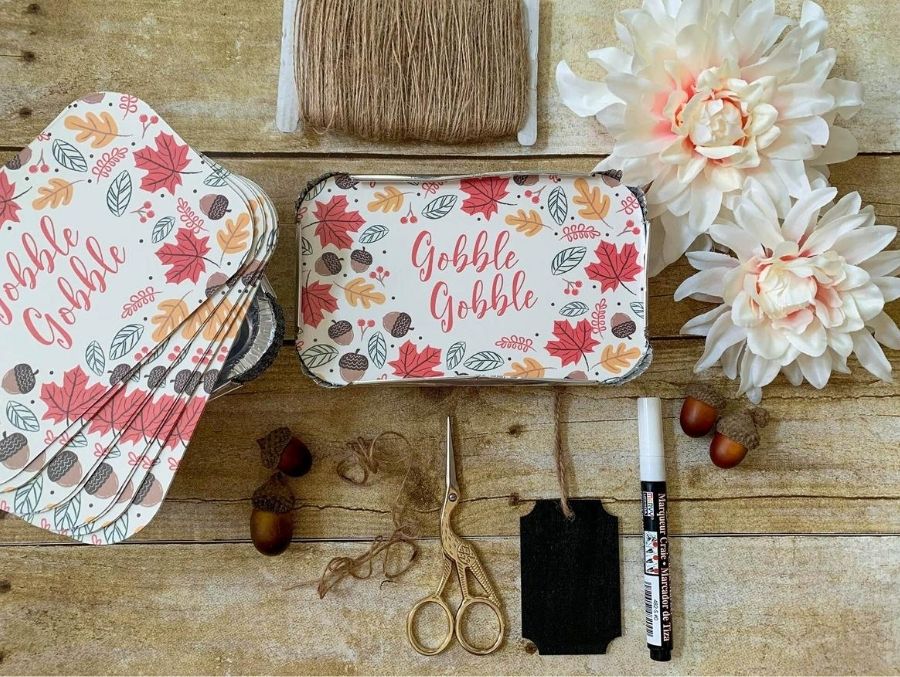 I love the fun leaf and acorn pattern on these disposable food boxes. The lids fit into a metal base, and close by simply crimping the sides together, just like a restaurant takeout tray. I gathered some yummy items to assemble in my box like various dry salami and sausage, grapes, some tasty cheeses, crackers and nuts.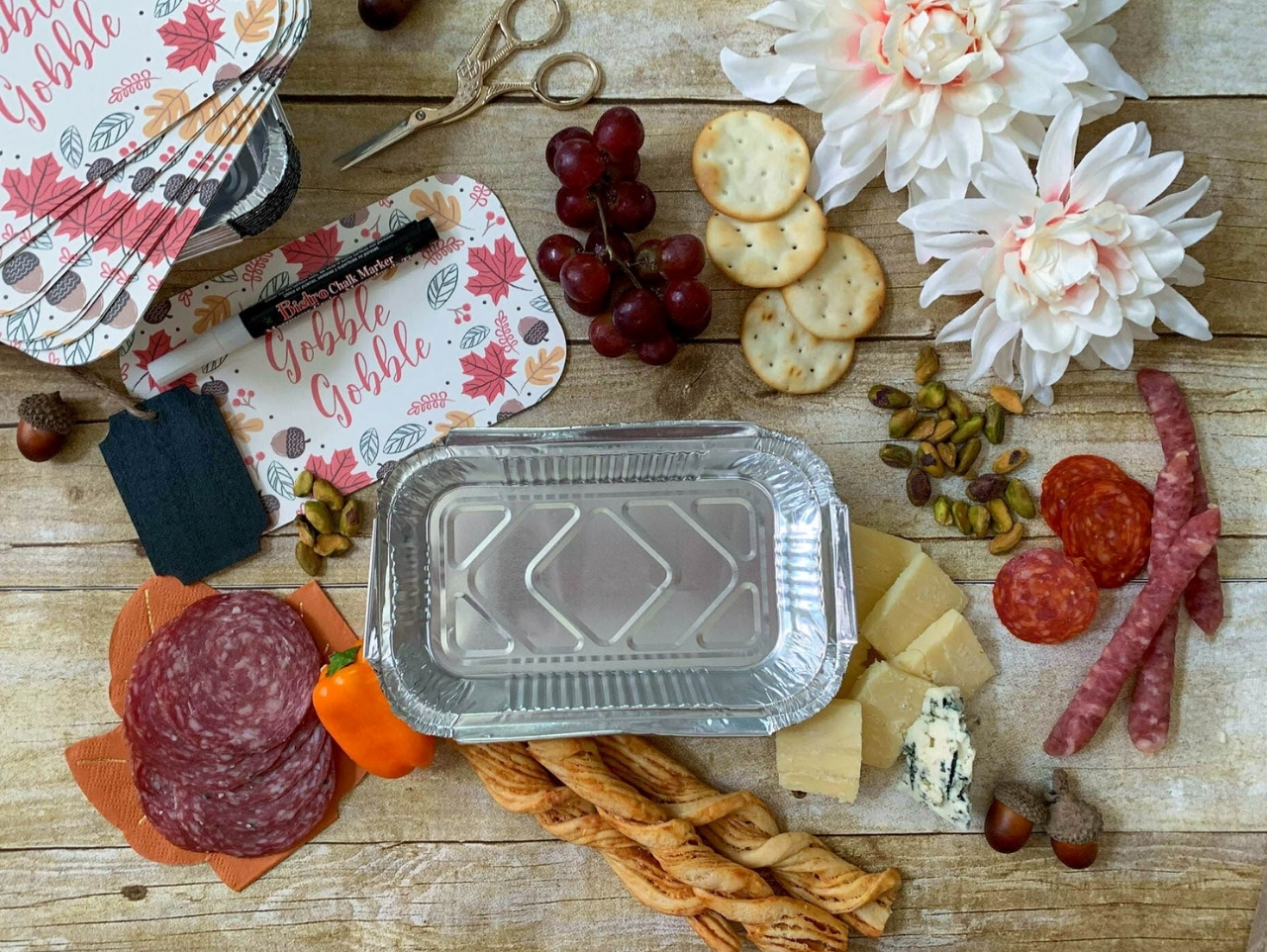 Wearing kitchen gloves, I arranged the charcuterie items into the trays. Just imagine the look on my guests' faces when they open these delectable boxes of YUM.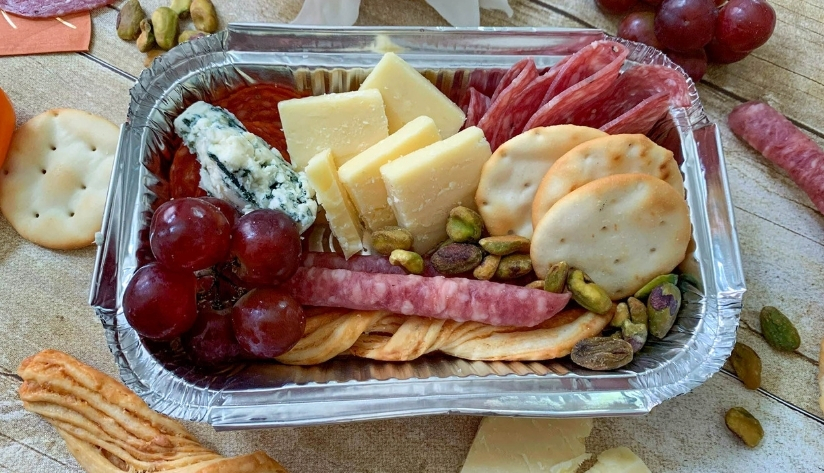 Placing the lids on the boxes, next I used a length of jute twine to secure the box closed, and also provide a place to hang a personalized nametag.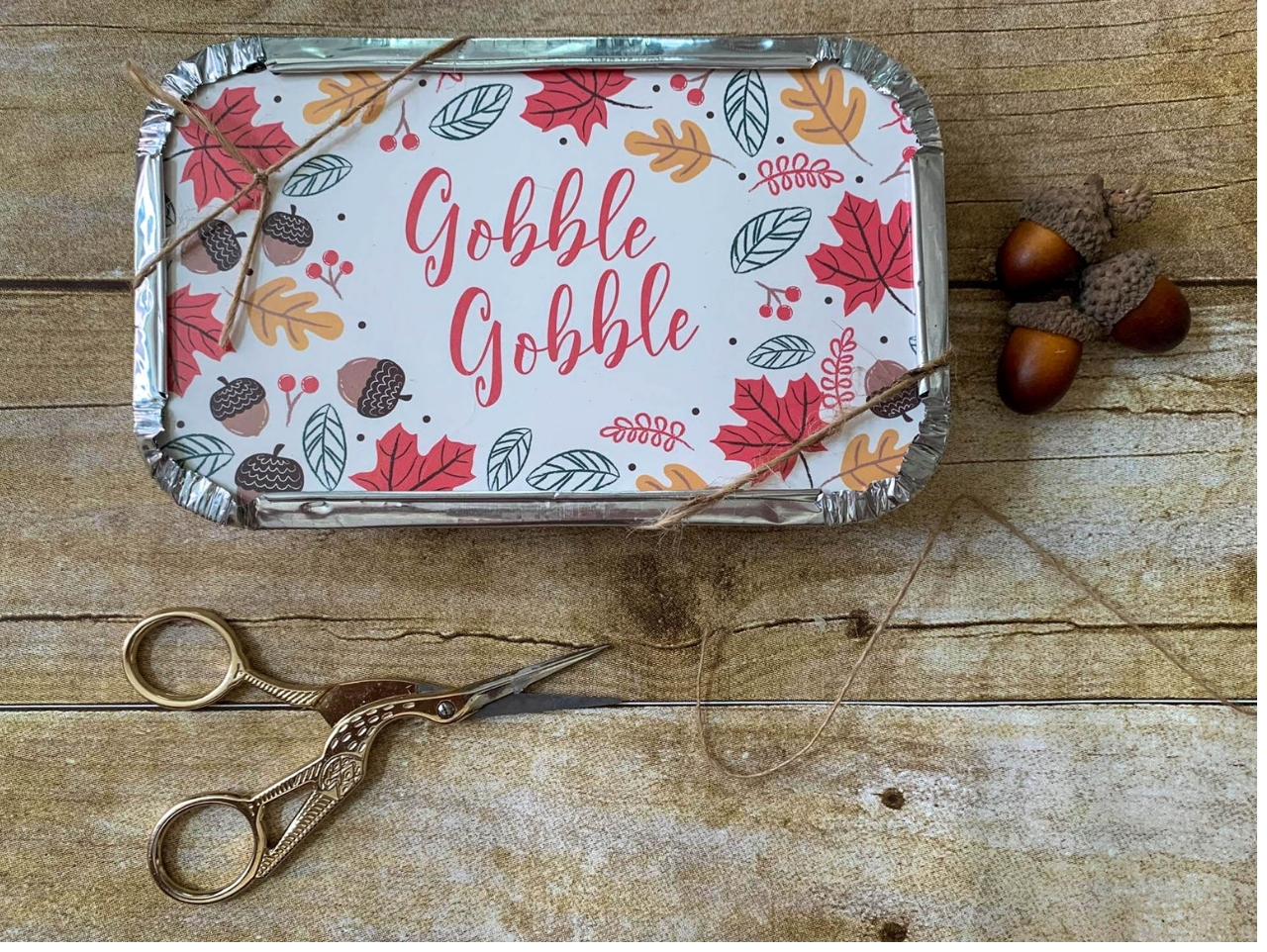 These wood chalkboard tags are the perfect accessory to hang on my charcuterie boxes. I used a fine point chalk marker to hand letter the names of my Thanksgiving crew onto the labels.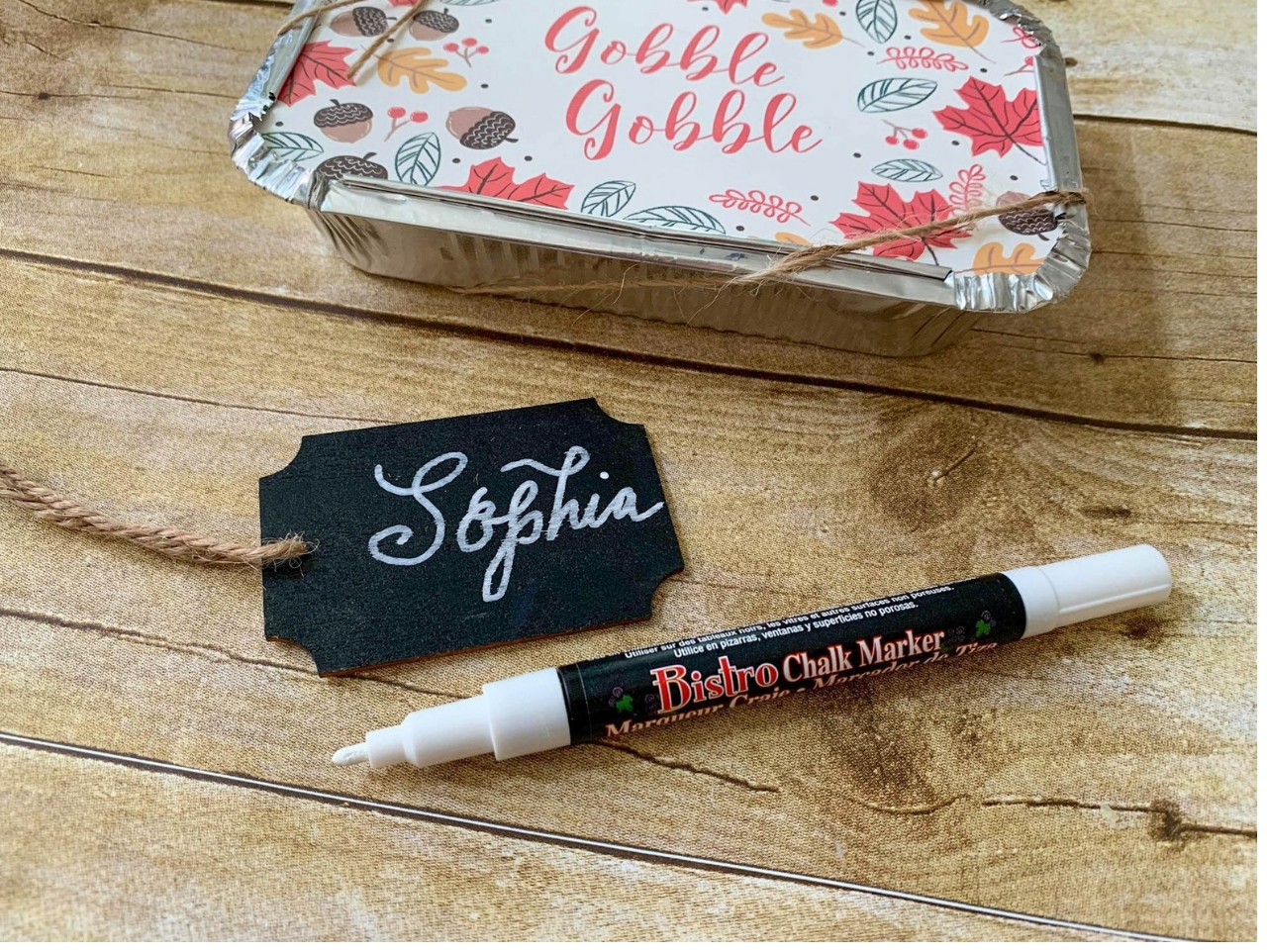 I attached the tags and glued on a decorative acorn, because, more is more! I find that people really appreciate these small details.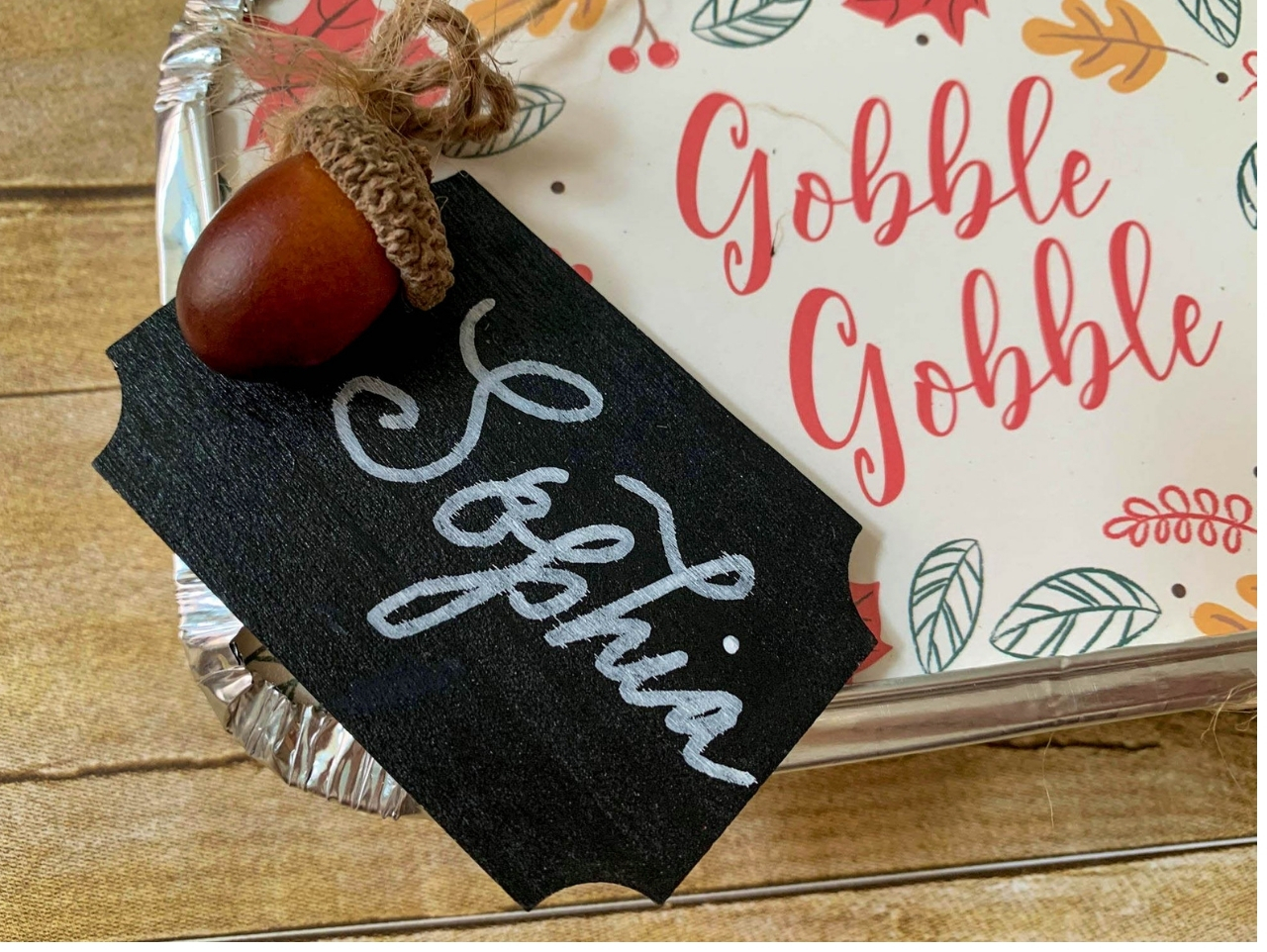 I love that these can be created well in advance of your celebration, and stored in the refrigerator. You can also place one at each place setting when guests arrive, and they work as placecards, too!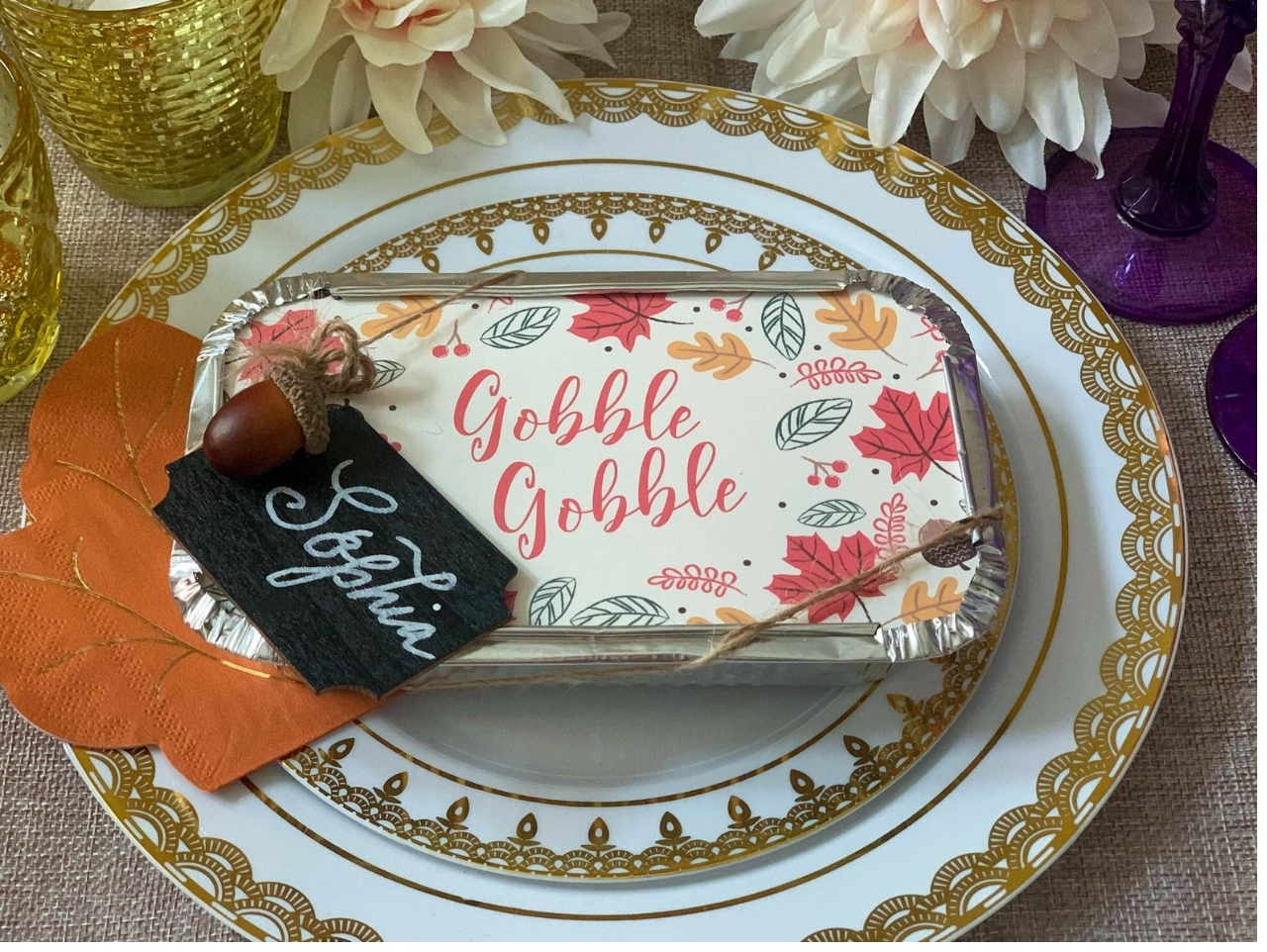 The extra boxes are fabulous for taking home leftovers after the meal. They're just the right size for a slice or two of pie, and of course all the good turkey leftovers. Hope your fall celebrations are filled with joy, happiness, and a delicious array of tasty meats and cheeses!
See how these look in a Color Drenched Thanksgiving table setting!