It's that time of year again! Fall crafting and decorating time, of course! Try your hand at painting a Talavera pumpkin!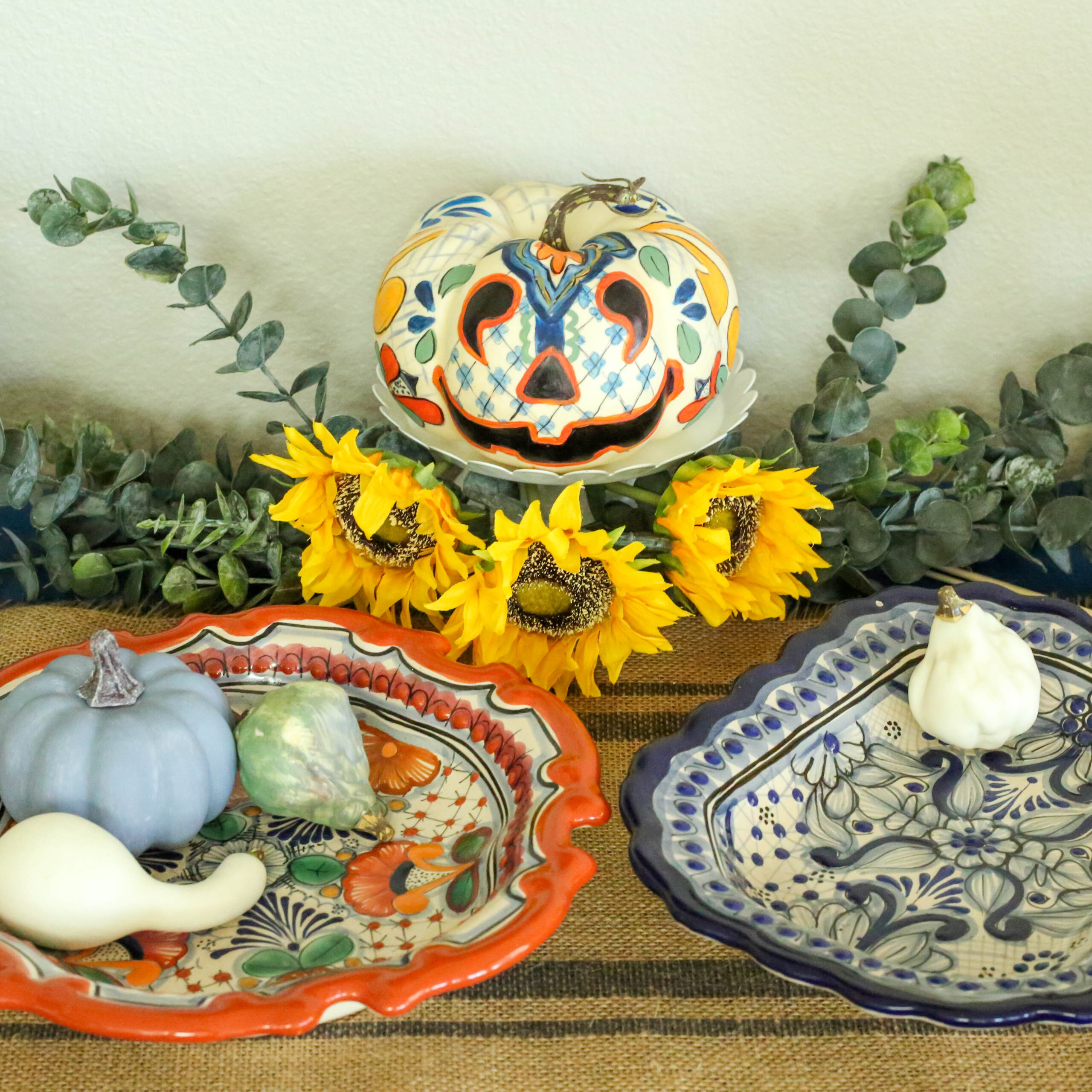 On a past trip to Mexico, I found the most beautiful Talavera pottery pieces, sold by the artists who created them. Talavera is a Mexican pottery style introduced to Mexico by the Spanish, centuries ago. Over time, Mexican artisans have put their own spin on the style, incorporating brighter colors and unique designs. I loved these particular serving dishes for the colors used, as well as the intricacy of the patterns. These special pieces were the inspiration for these painted gourds and pumpkin, painted in Talavera pottery style.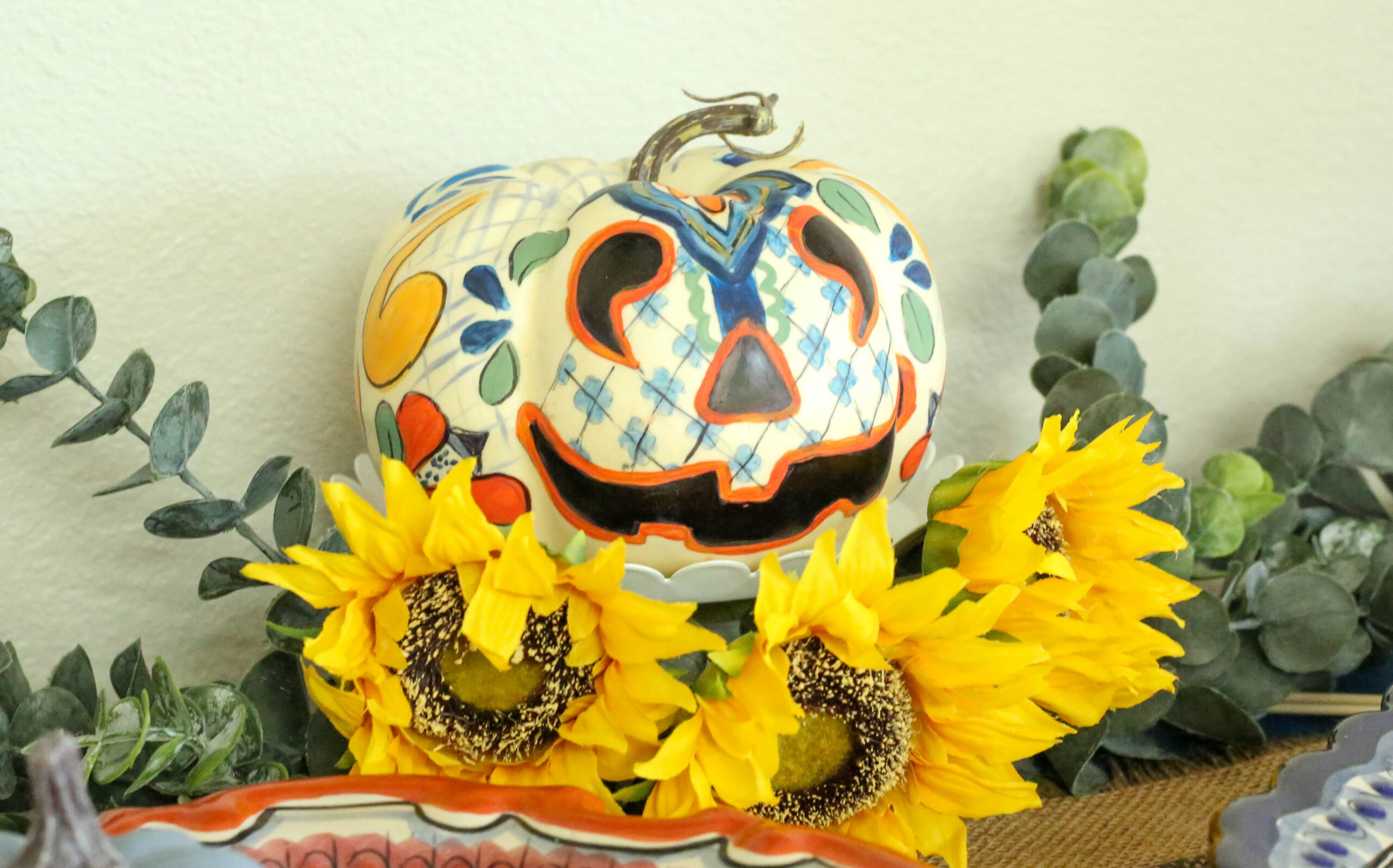 Gather your supplies and learn to create these vibrant fall decorating pieces!
Here's what you'll need: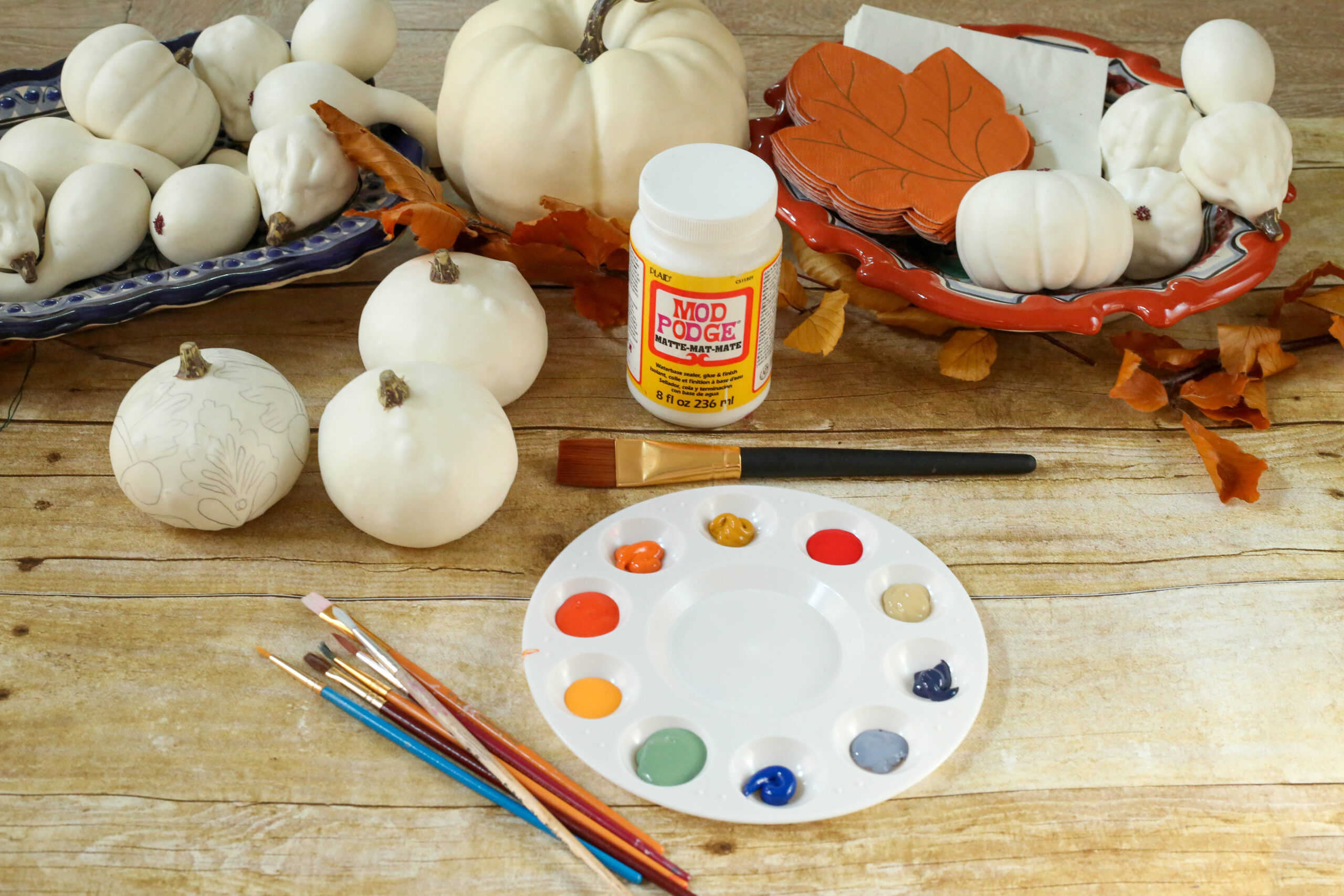 White craft pumpkin and gourds (available on Amazon)
Acrylic Paints, colors used:
FolkArt Ink Spot
Apple Barrel Nectarine
FolkArt Cloudy Day
FolkArt Midnight
FolkArt Yellow Ochre
FolkArt Camel
FolkArt Pure Orange
FolkArt Mossy Meadow
Assortment of detail paintbrushes
Mod Podge Matte Finish
Sharpie Marker
Pencil and Eraser
Step One
Using your pencil, lightly sketch the details of your design onto the surface of the pumpkin. Most craft pumpkins are made from a substance that can be easily erased, so don't fret if you have to try a few times to get things looking the way you like!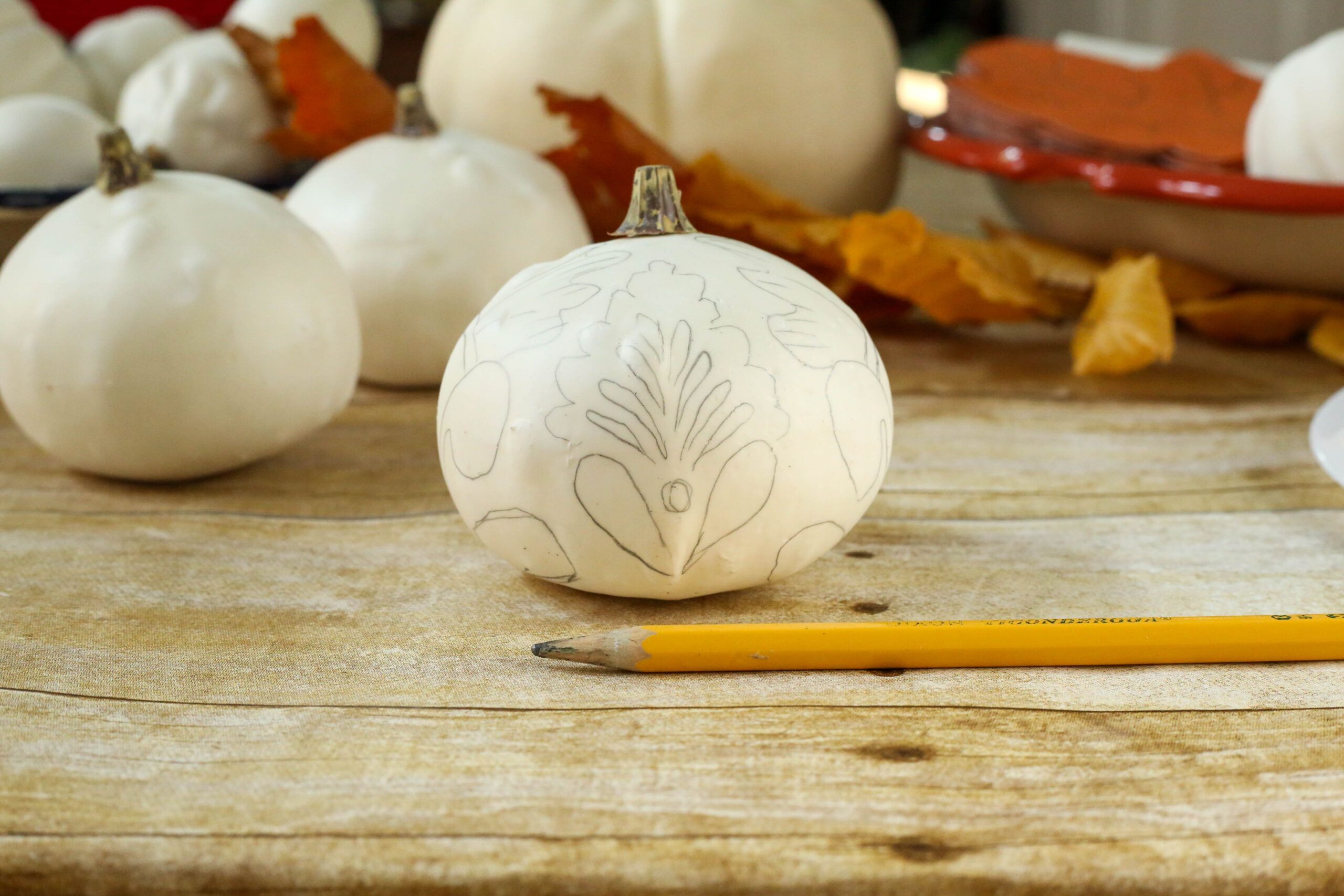 Plan what colors will go on the different portions of your design. You can even sketch out your design on paper and shade it before you begin, if you'd like to see how your design will look when finished.
Step Two
Use a Sharpie marker to carefully fill in the eyes, nose and mouth of the pumpkin in solid black.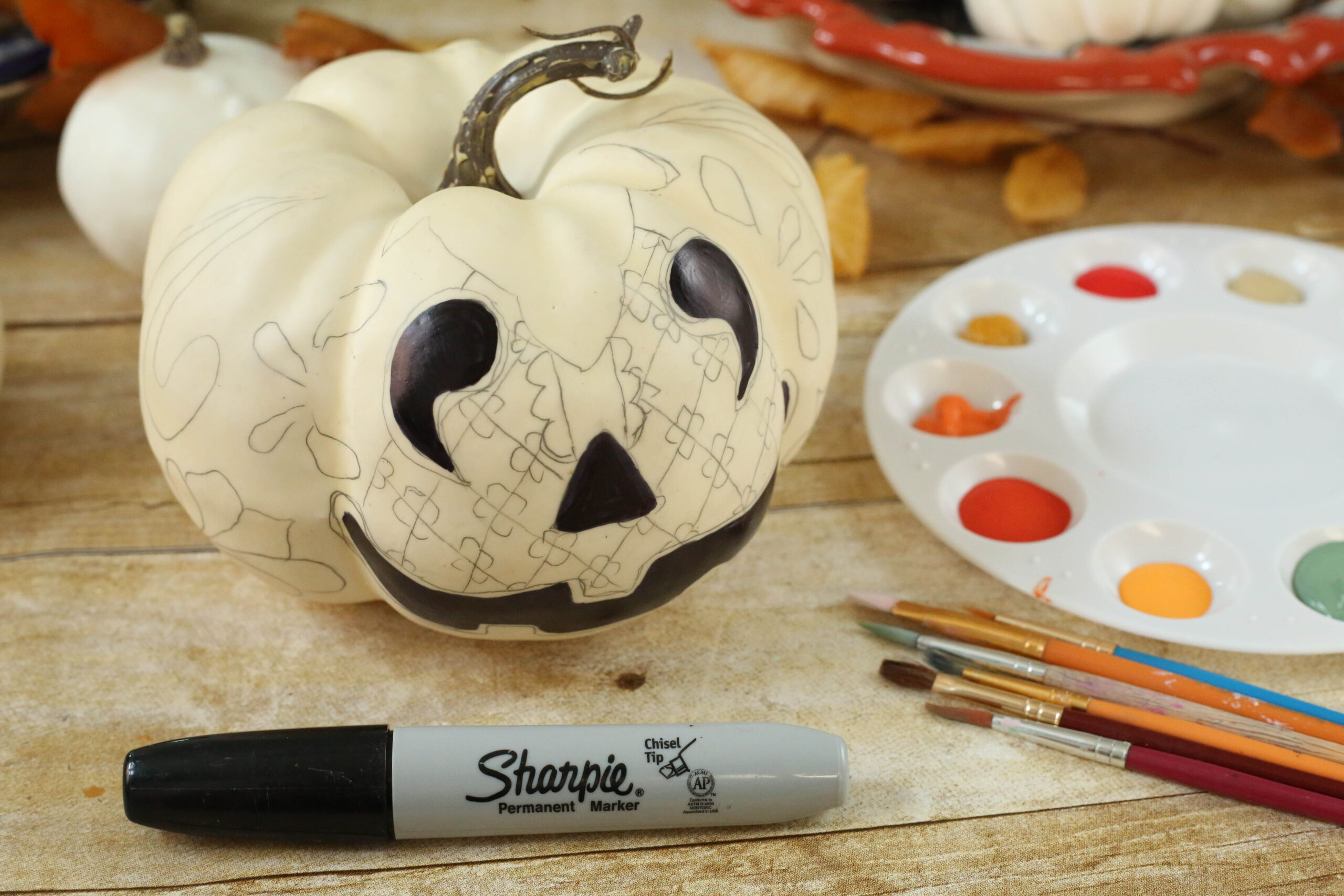 Step Three
Using detail brushes, begin painting the details onto the surface of the pumpkin. Allow it to dry overnight, and then seal with Mod Podge in Matte Finish.
Display your finished Talavera inspired pumpkins and gourds to create a beautiful fall display with eucalyptus, sunflowers and other fall florals.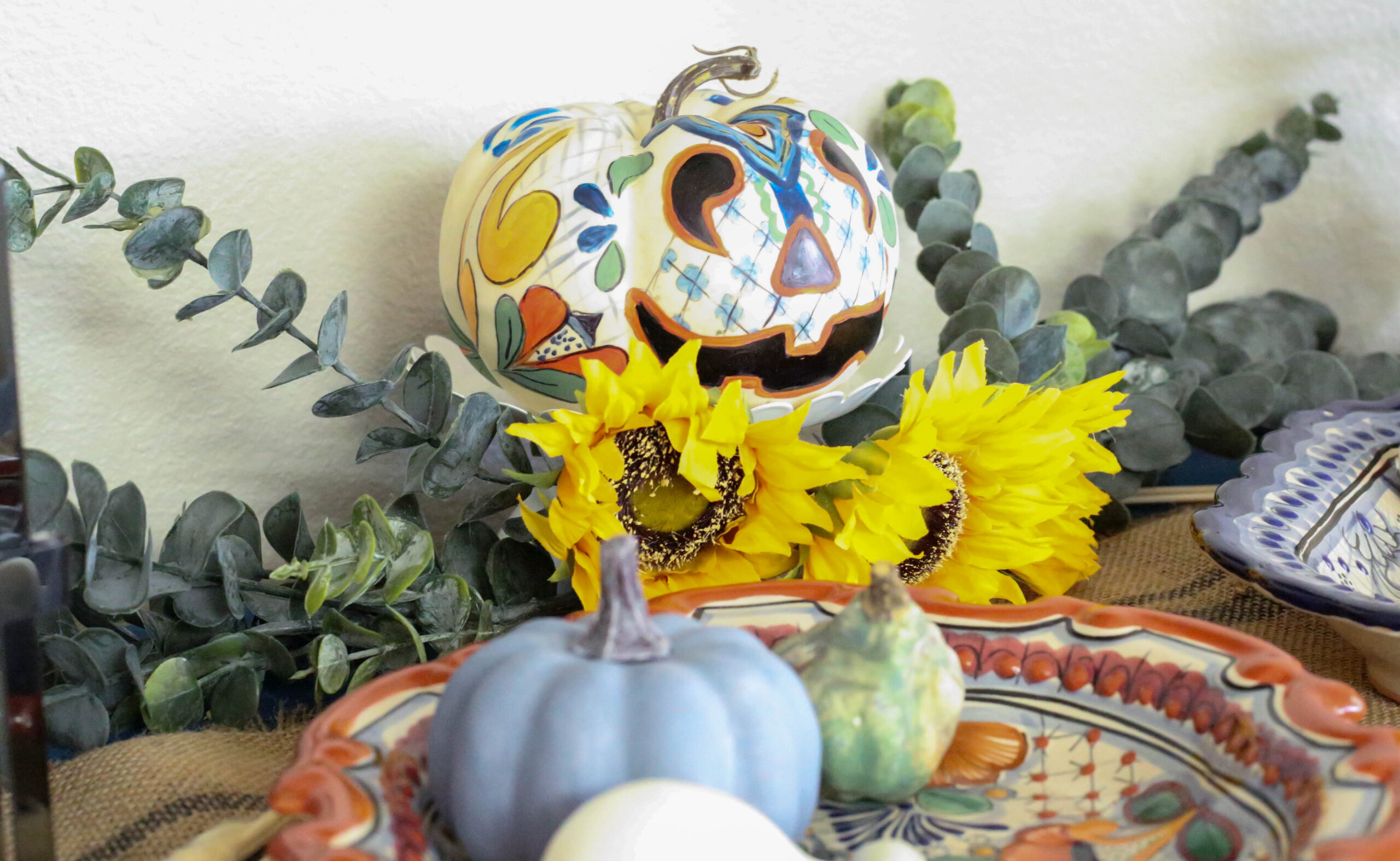 I am a Plaid Crafts Ambassador, and this post is sponsored by Plaid Crafts, who provided supplies used in this post to create the designs shared.