Summer is here, and with it comes the Fourth of July. This is a favorite holiday on our block.  We're super lucky to live on a street with awesome neighbors; together, we all have nearly thirty children!
For the holiday, the families all gather right out in the street. We pull out our shade canopies, barbecues, and favorite summer side dishes and drinks, to spend the day socializing and celebrating together. It's a free-for-all for the kids; blowing bubbles, launching water balloons, riding bikes and scooters, and making epic summer memories.
This year, I decided to add a fun activity to the day that I hoped everyone would love: a tie dye station!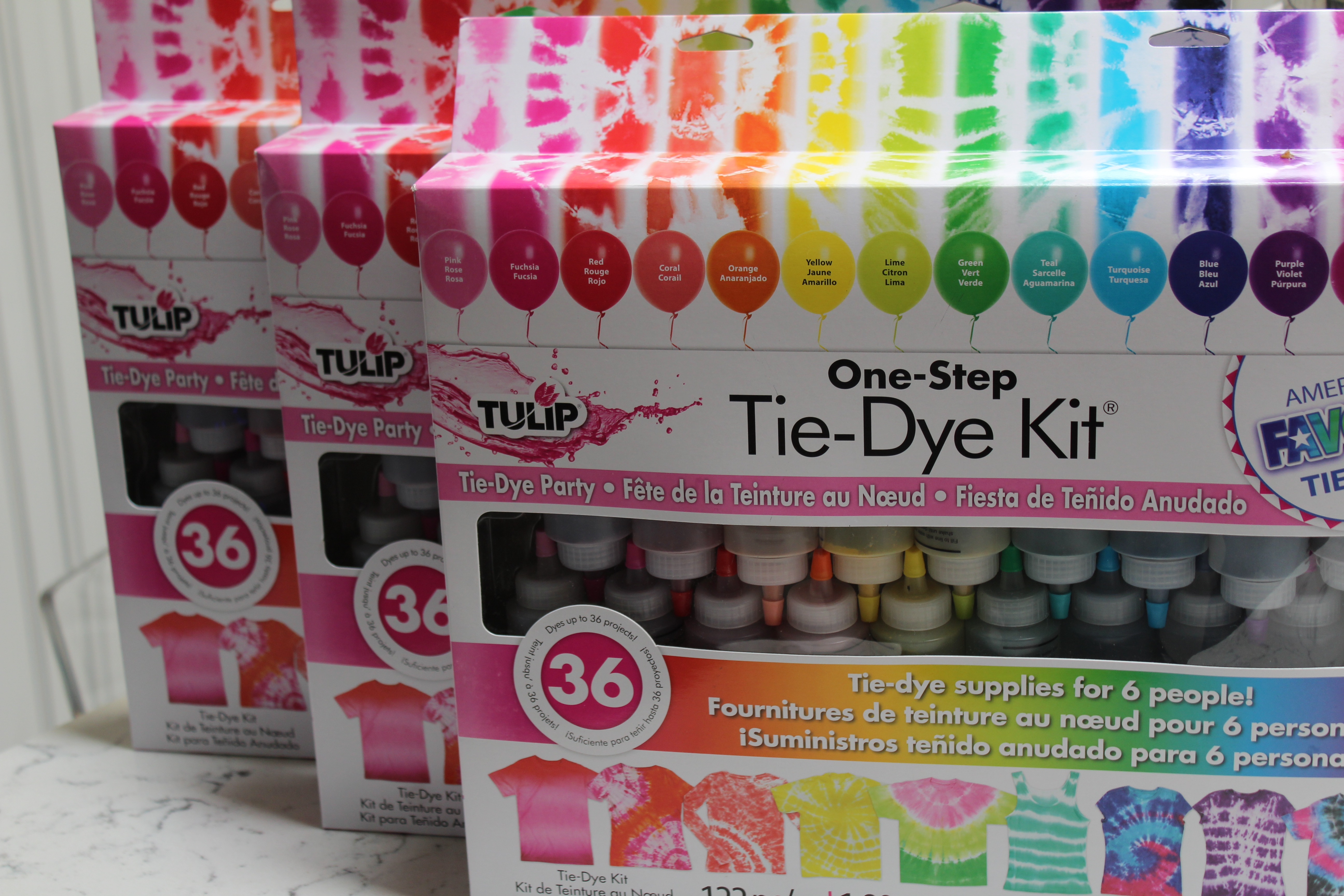 I'm a huge fan of Tulip Art tie dye kits. I've been using them for as long as I can remember for my events, to dye tablecloths, backdrops, and specialty decor. I love how easy and efficient their tie dye products are to use; you just add water to the individual color bottles and start creating. After just a few hours, the vibrantly colored masterpieces are finished! It's my favorite way to tie-dye, and cleans up like a dream.
For the tie-dye station, I set out a large round table covered with white plastic.  I provided eight shoe box-sized plastic bins on each table. Each bin serves as a mess-free workstation for the kids, and is where the dye is applied to their item. The bins rinse out easily right after they're used, to get them ready for the next person.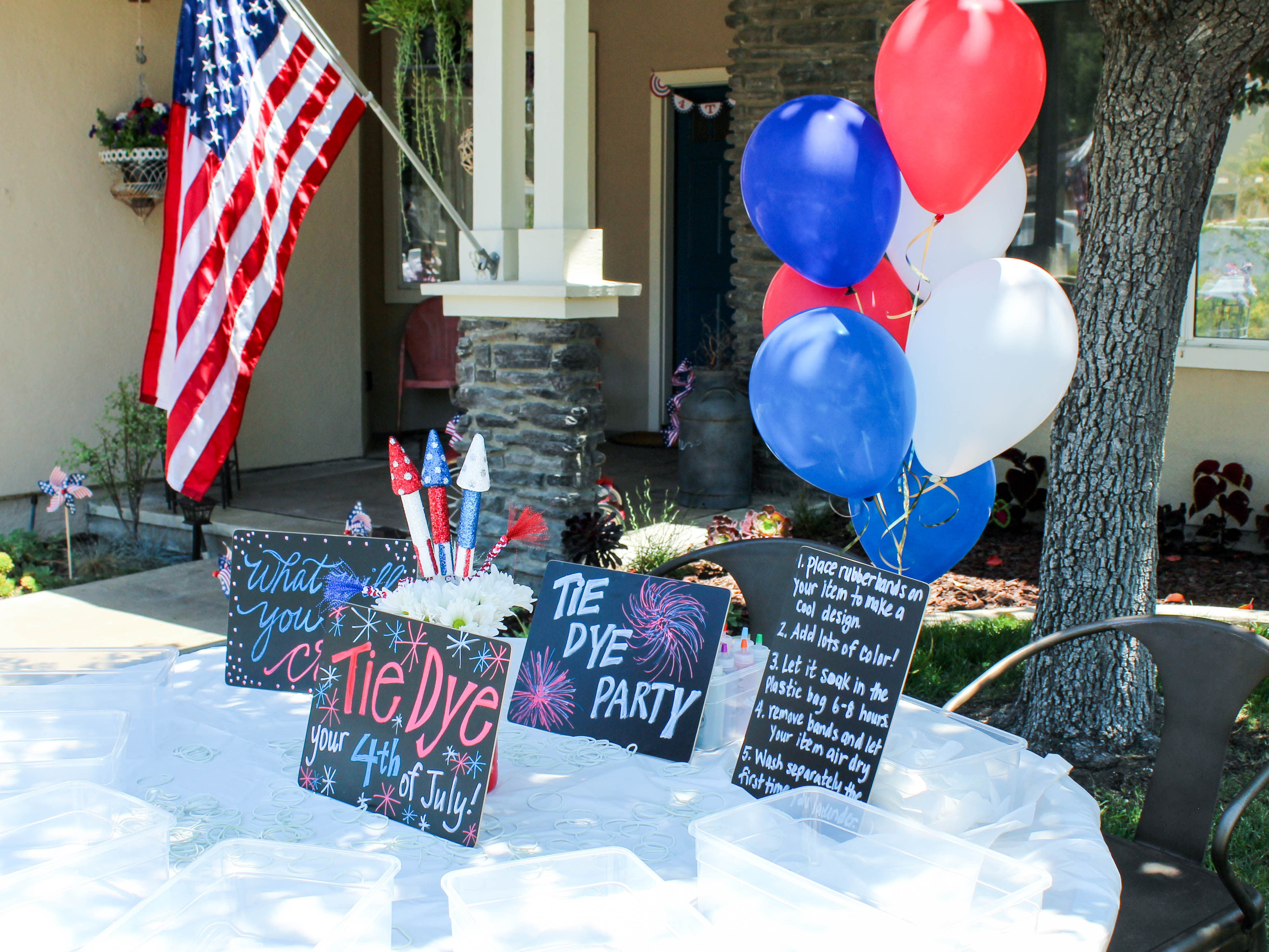 I added a few hand lettered chalkboards, some seasonal flowers and balloons, and we were ready to rock!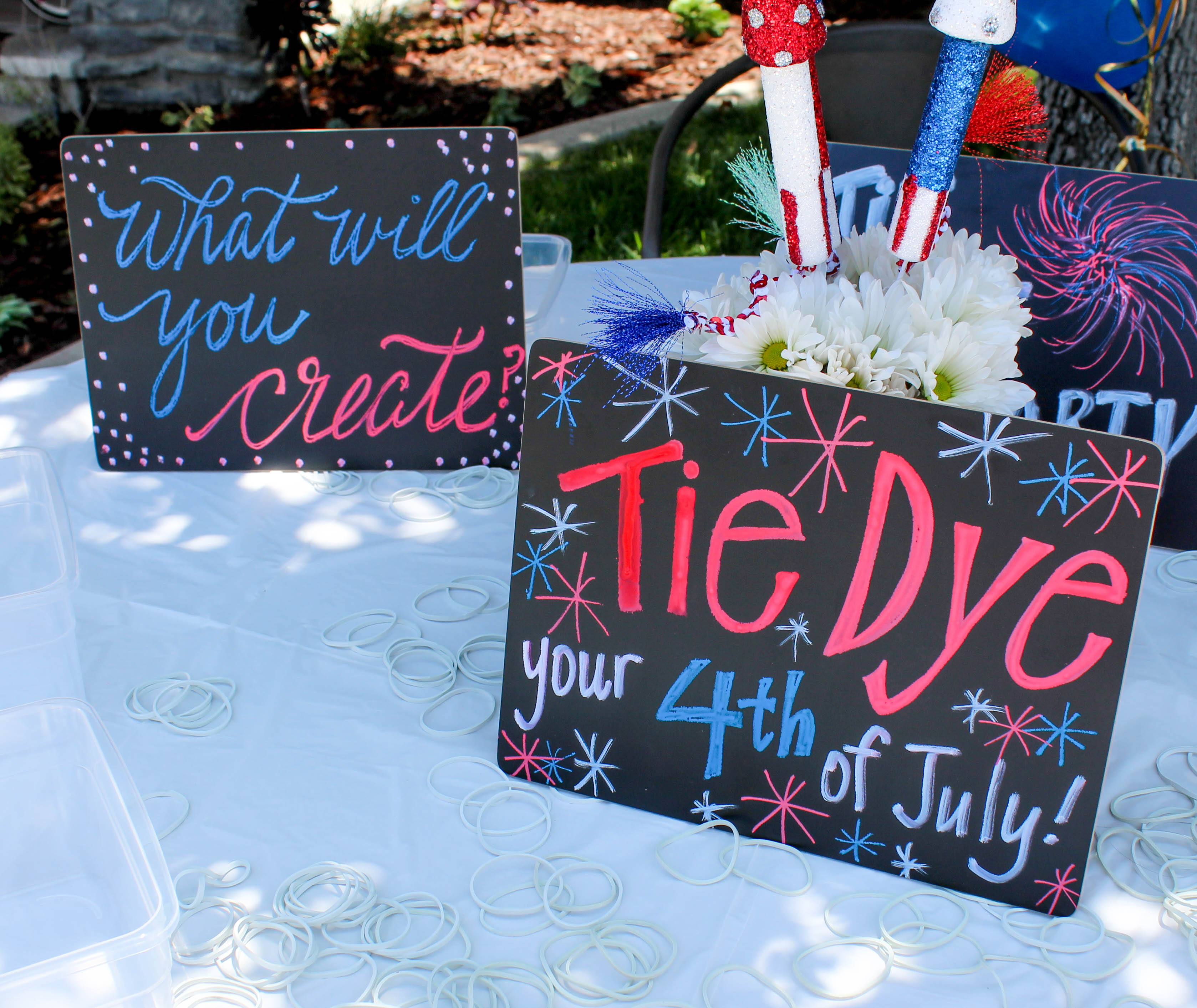 The kit from Tulip Art had everything I needed, including plenty of rubber bands, gloves, plastic covers for the work area, and tons of vibrant colors! There was also a handy guide with complete instructions and some great design tips.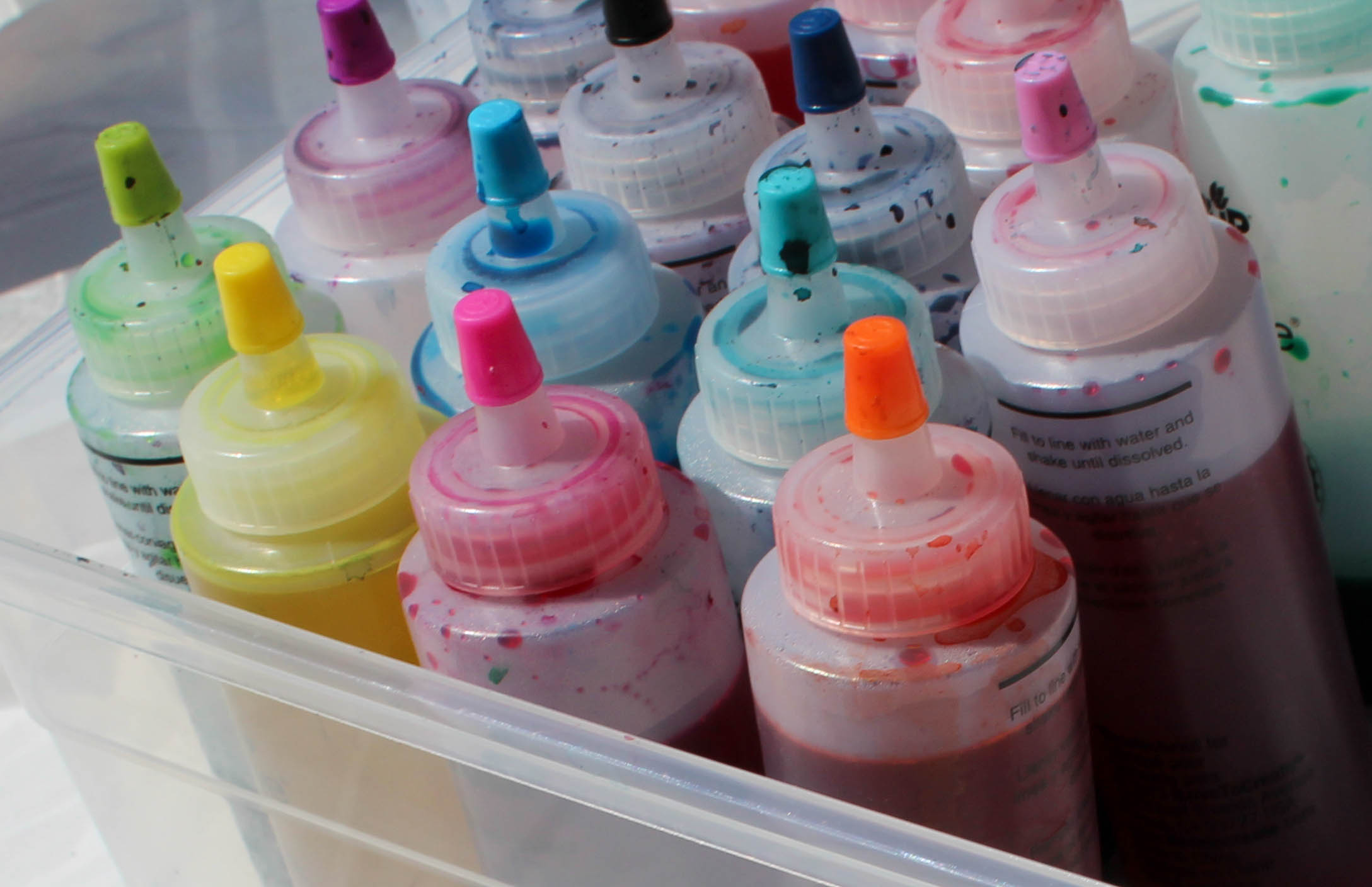 I invited the whole neighborhood. The WHOLE neighborhood. They showed up; and then they came back! They brought friends and family, and lots of t-shirts, tank tops and even pillow cases!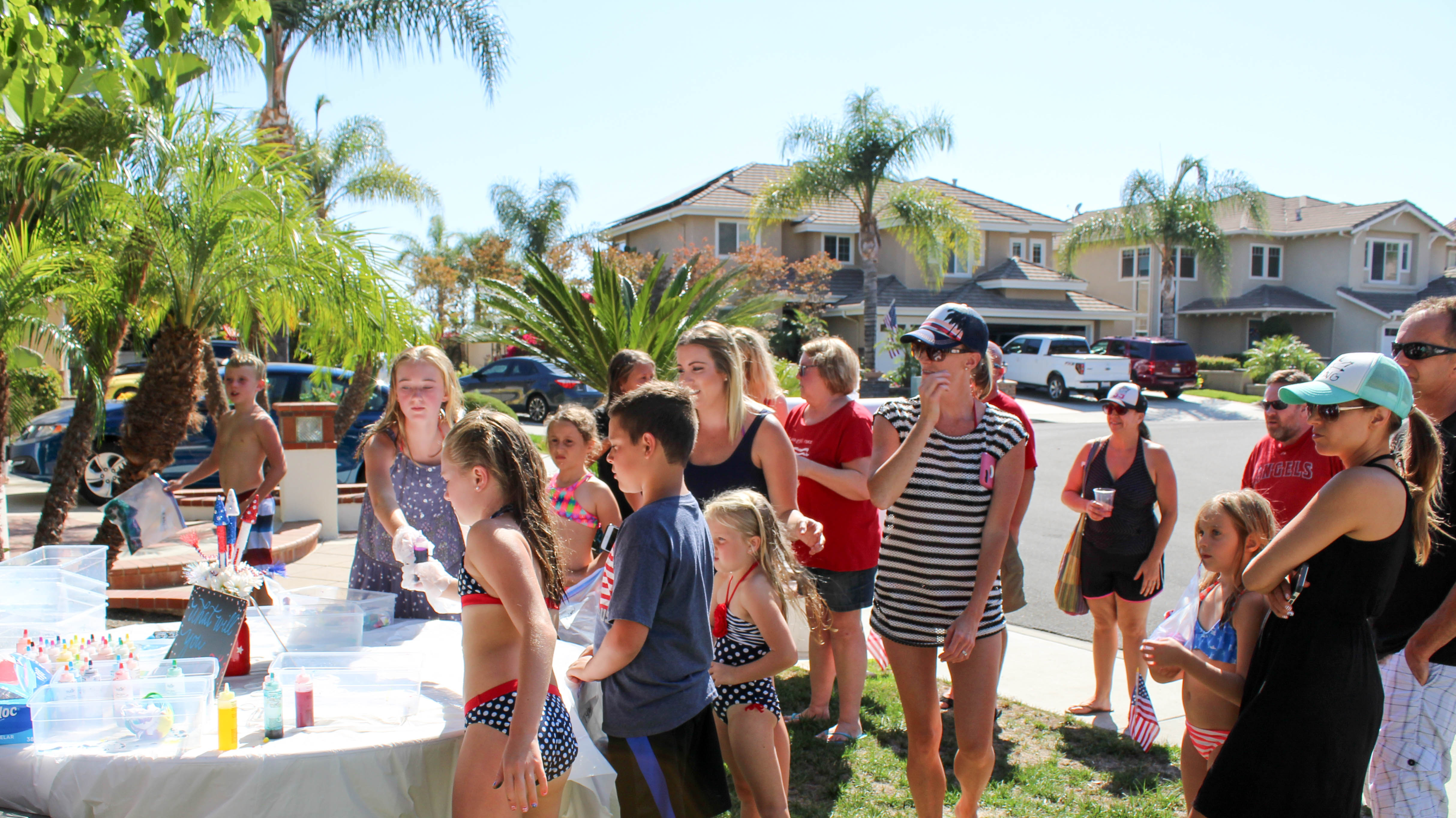 Designing where the dye will go is a really fun part of the process. By twisting and wrapping the fabric of the item to be dyed, and placing rubber bands in different places, the results can vary dramatically. You can create stripes, radial designs, and even hearts!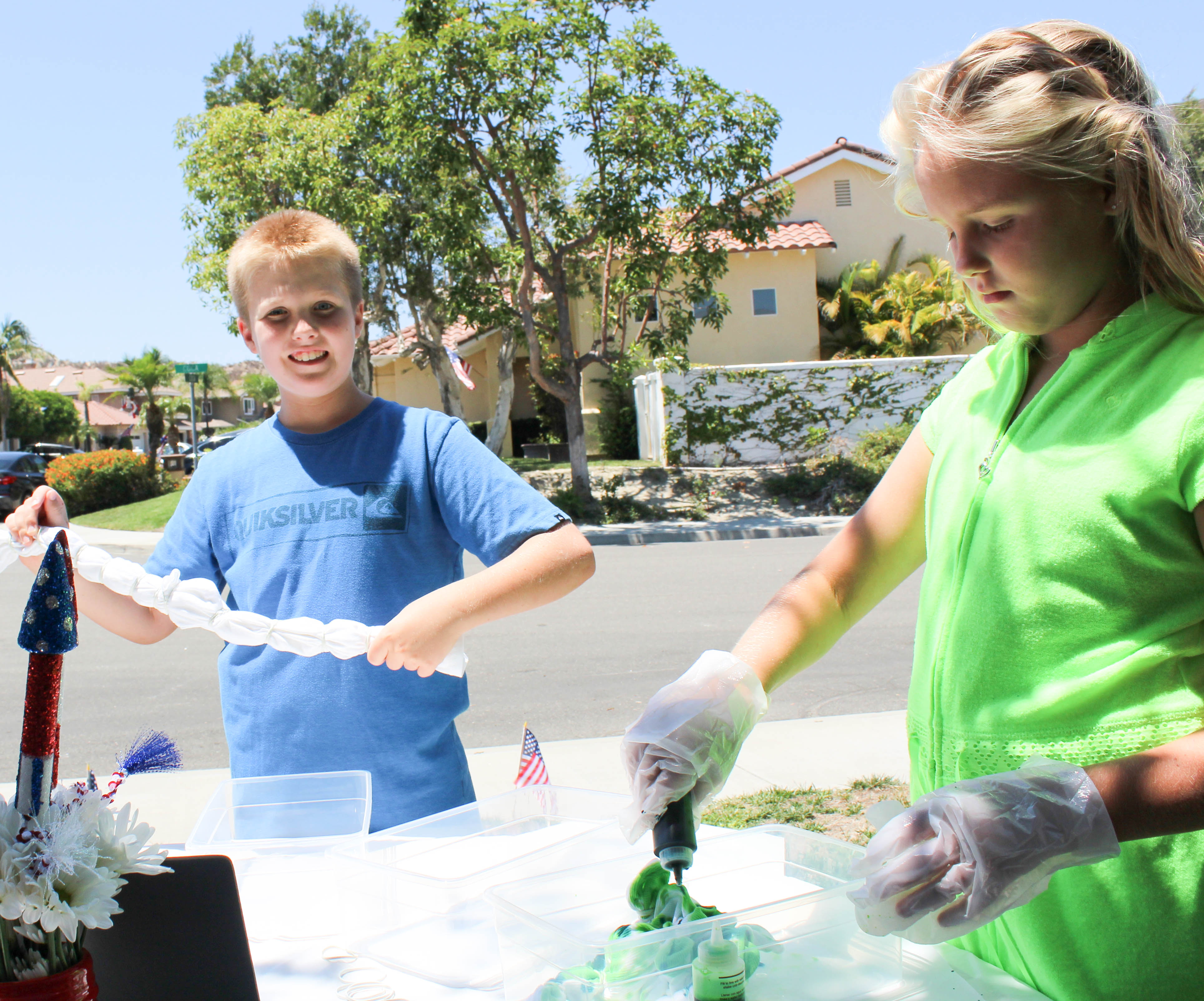 Once the rubber bands are in place, it's time to apply the color. Imagination is the main ingredient for success in this step.
Once the colors have been applied, the dyed items were placed in a gallon zippered bag, labeled with the name of the tie dye artist, and allowed to soak for six to eight hours.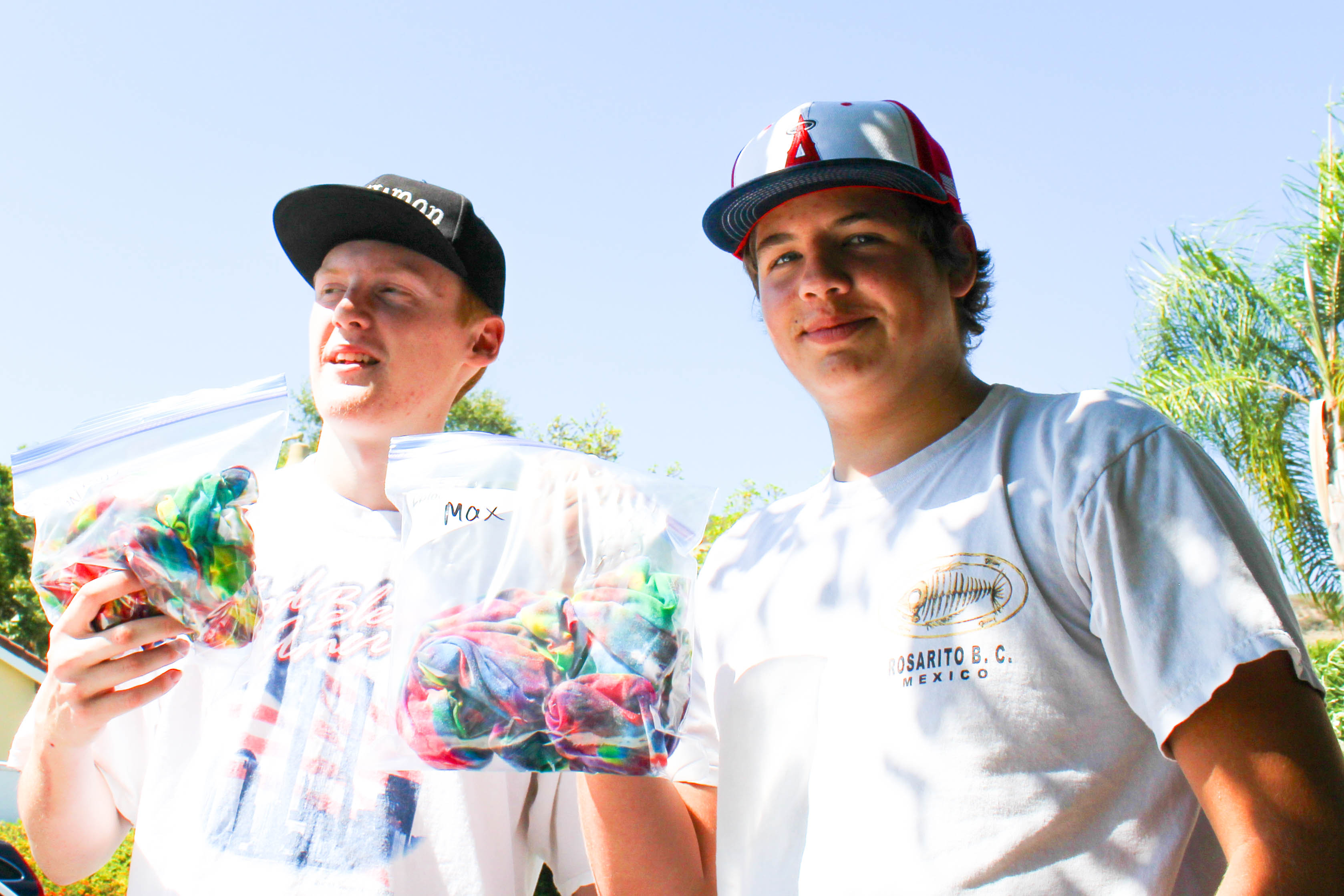 Once the processing time had passed, the rubber bands were removed, and the items were left to hang-dry overnight. You can see the creations turned out beautifully, each one totally unique!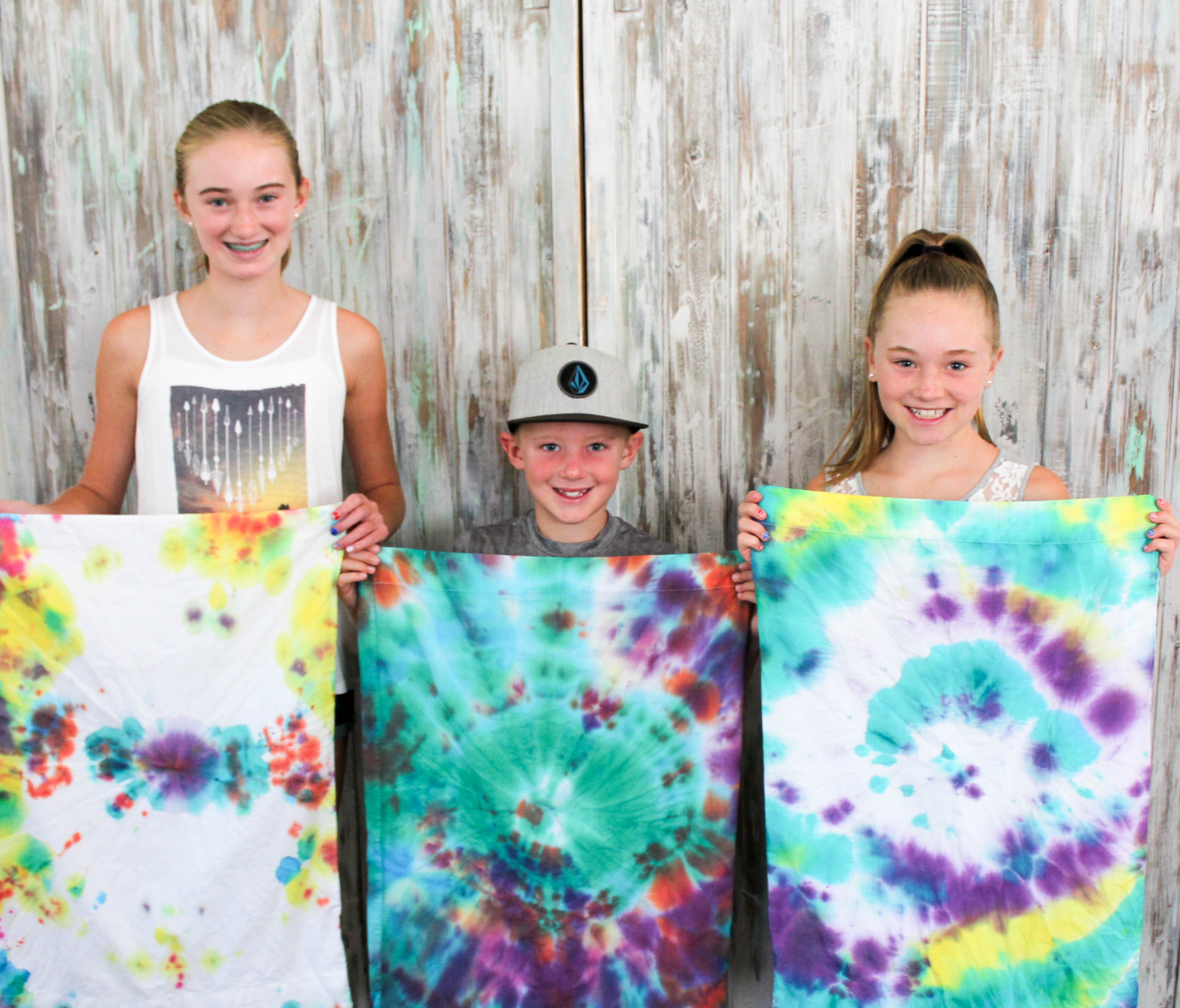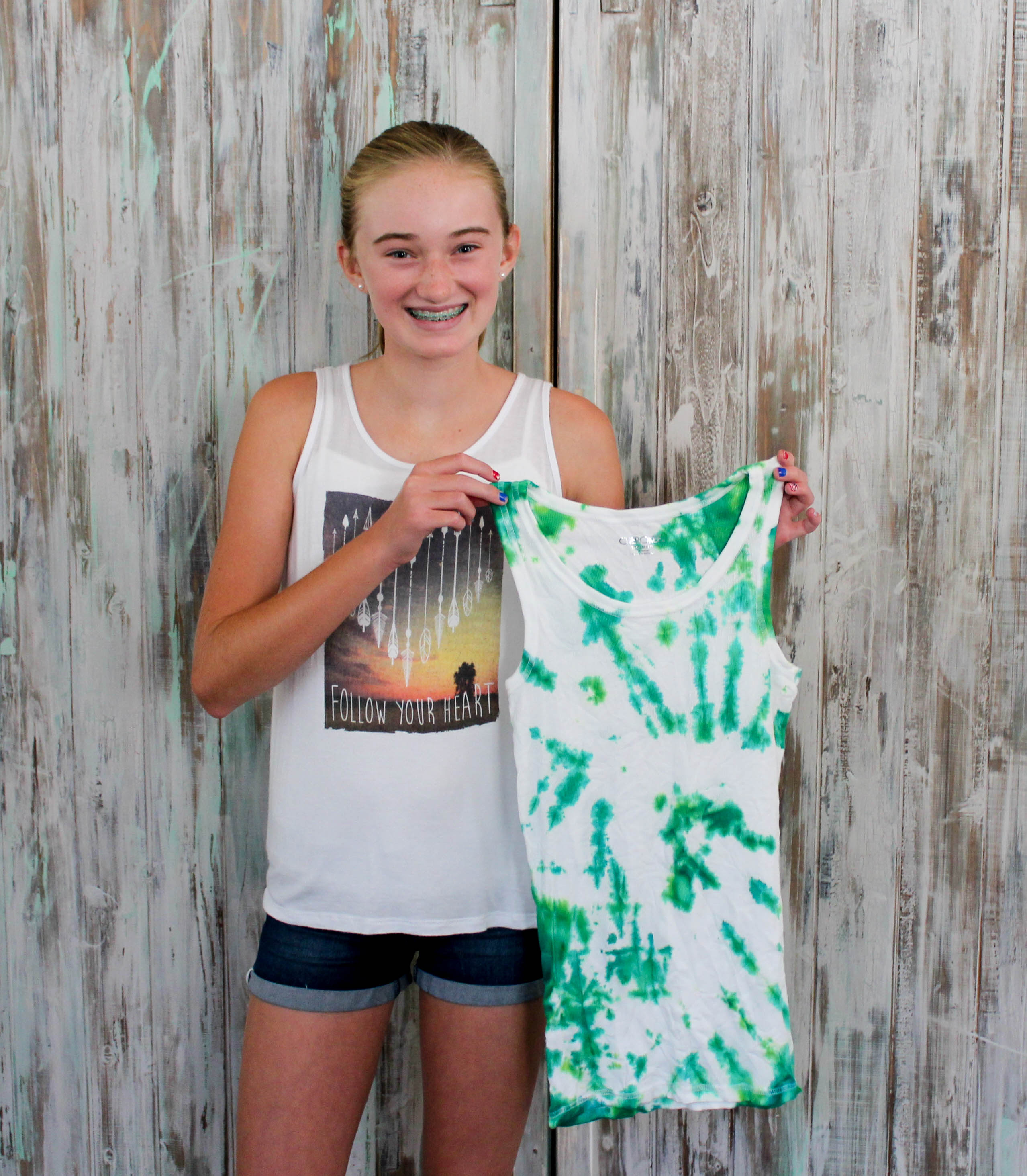 The Tie Dye station was a huge hit, and I'm sure it will be a yearly tradition now!
Looking for more tie dye inspiration? Search hashtag #tiedyeyoursummer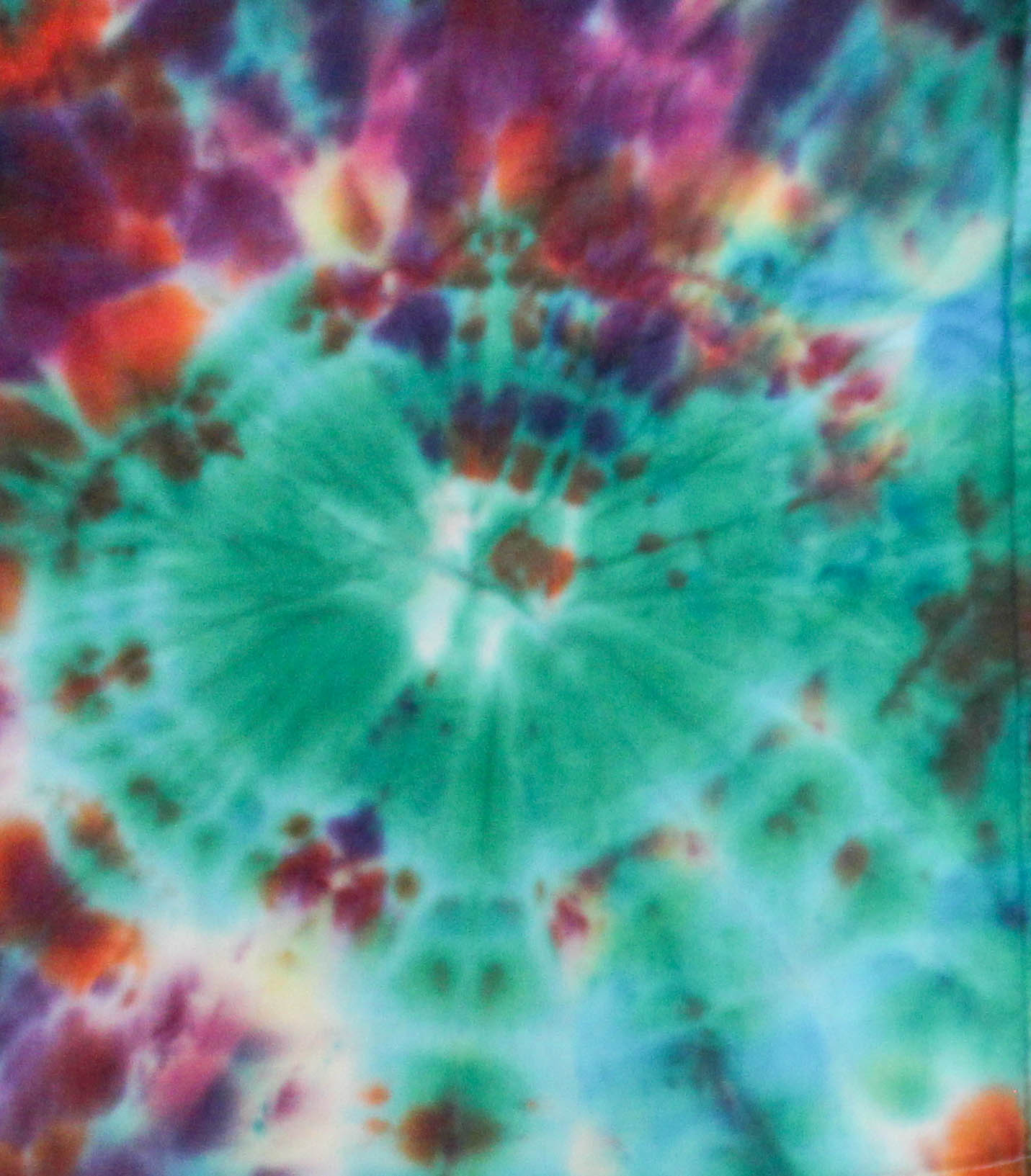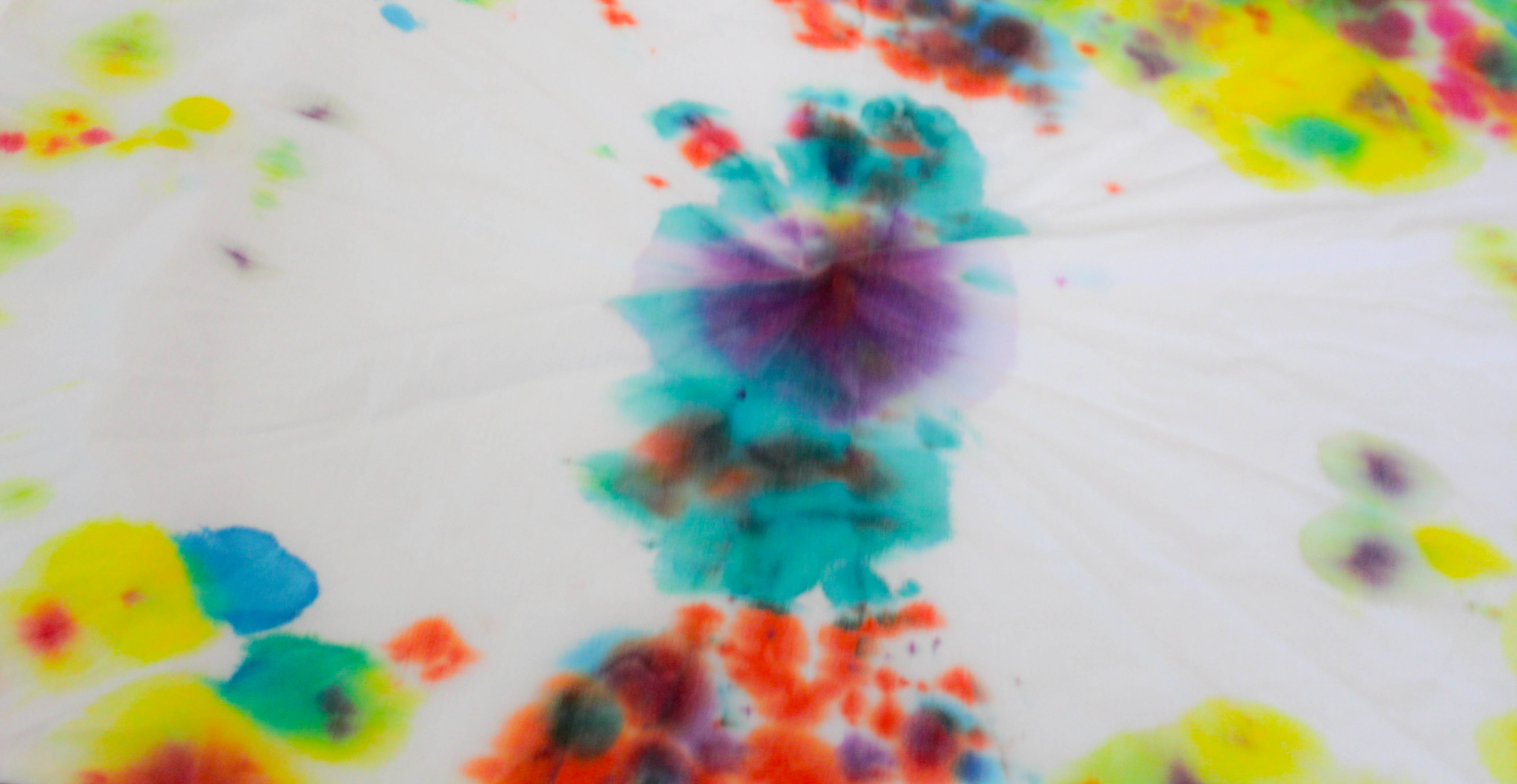 My friends at I Love To Create were kind enough to provide me with complimentary tie dye kits to allow all the kids to create a unique tie-dyed item in exchange for my honest feedback on the product and my experience with it. I can't say enough great things about this incredible kit; it was, and still is, my favorite way to tie-dye! For more fun with tie dye, visit their site at www.ilovetocreate.com