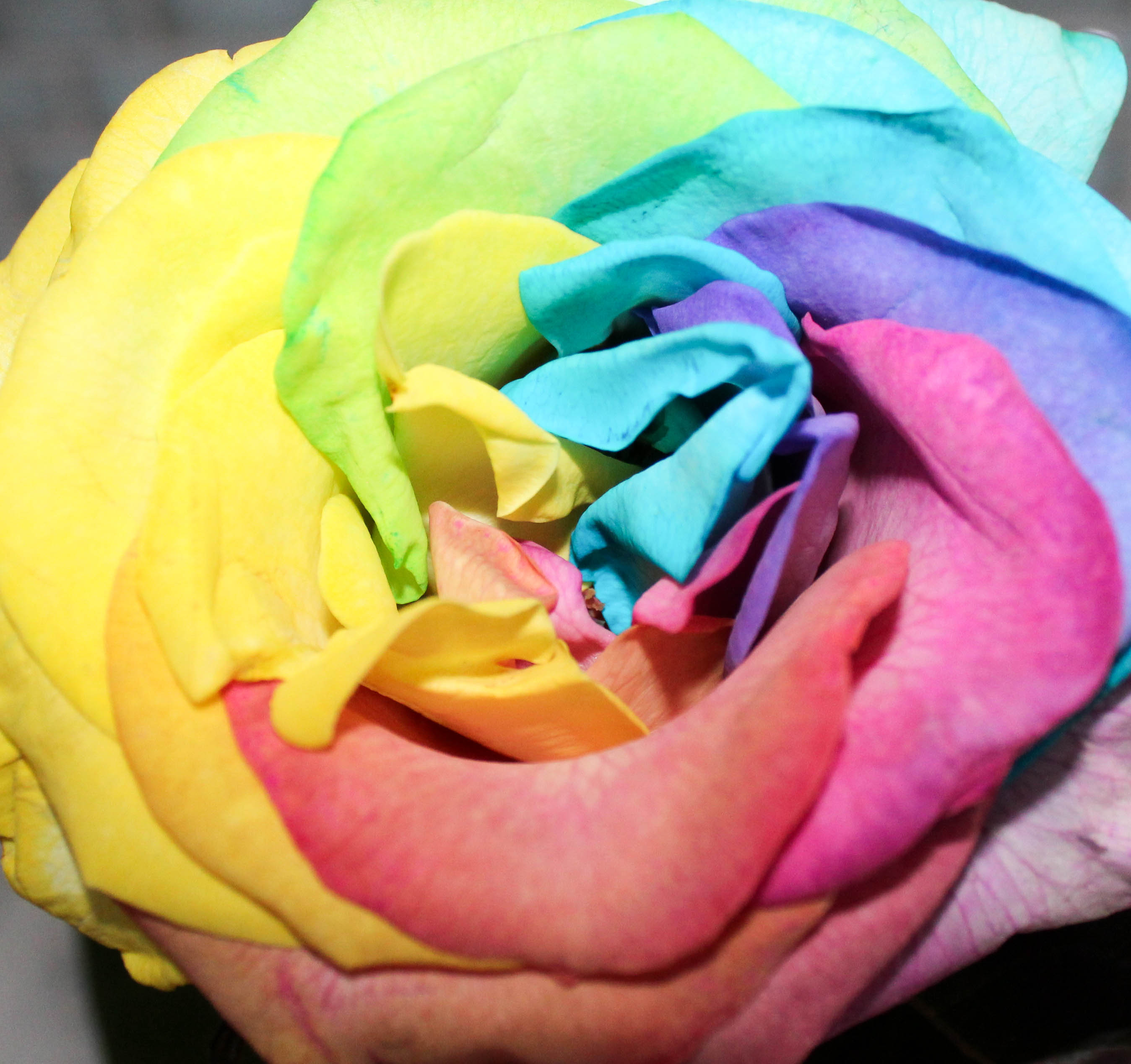 Perhaps you've seen these technicolor dream roses in the floral section at your supermarket; or maybe you've been the lucky recipient of these beauties. Maybe this is the first time you've seen one; in which case, I'm delighted to introduce you to the Carnival Rose.
Carnival Roses are stunning to look at; they boast so many colors in one flower, it's hard to believe they're real! I'm a "wondering" kind of person, and from the moment I saw a rainbow rose, I had to know how it was created.
As it turns out, it's a really cool process that utilizes the way the flowers receive water into their petals.  When the stem is still relatively long, it's carefully spliced into four sections. Each section is then submerged in colored water, and the roses are left to absorb the color for twenty four hours. Voila! You have a Carnival Rose.
So will you try this out yourself? I'm very interested to give it a shot! Maybe I'll just start with two colors, to start. If you try it, be sure to send me a picture!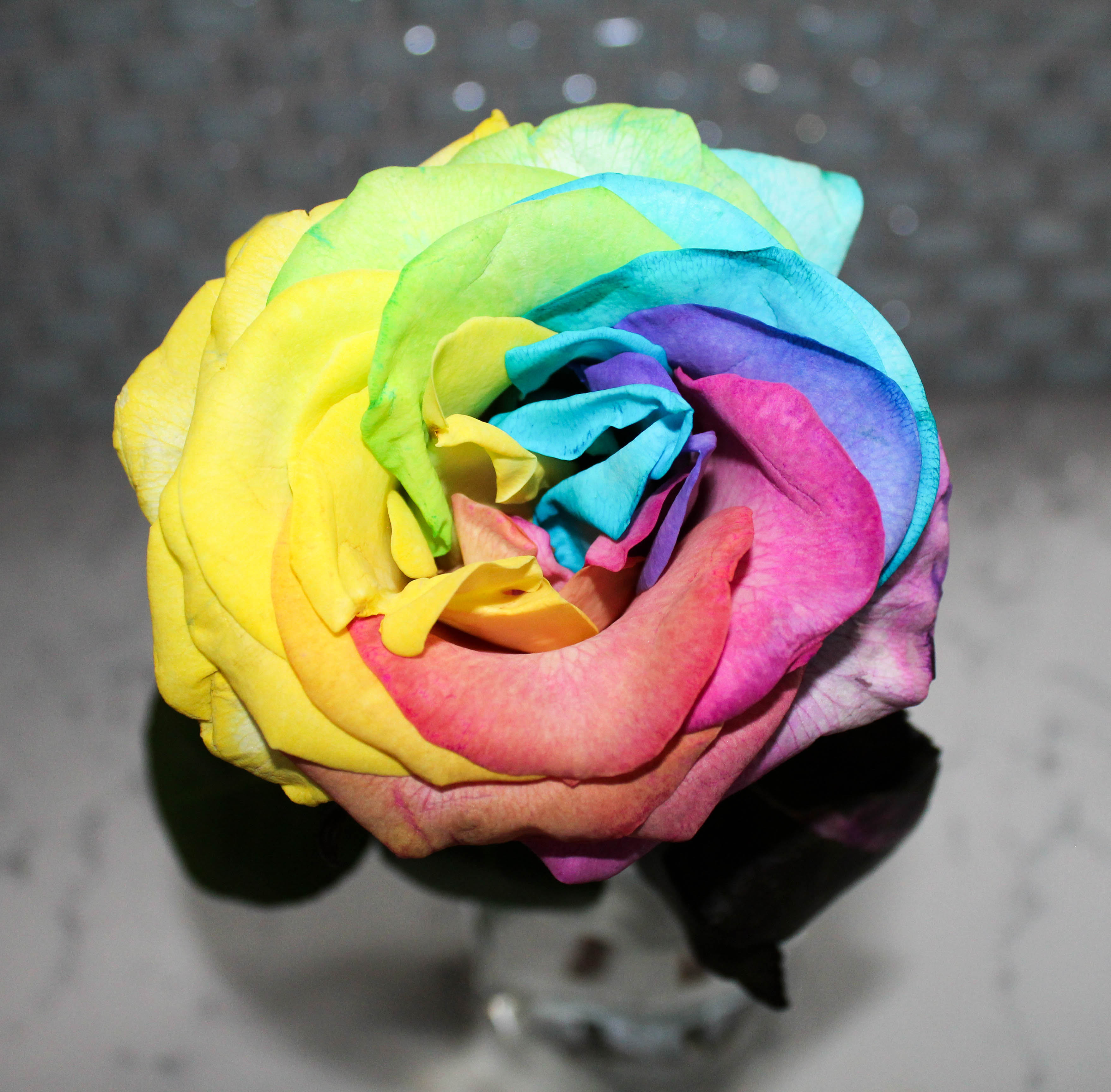 Thanks for visiting, and until next time, Celebrate Everything!