There's nothing quite as delicious, and nostalgic as homemade fruit jams, and this one is simple to make, with just a few ingredients.  The completed jam boasts a beautiful, coral-pink color, and tastes delectable on toast, in baking recipes, mixed into beverages, and even as an accompaniment to roasted chicken or pork.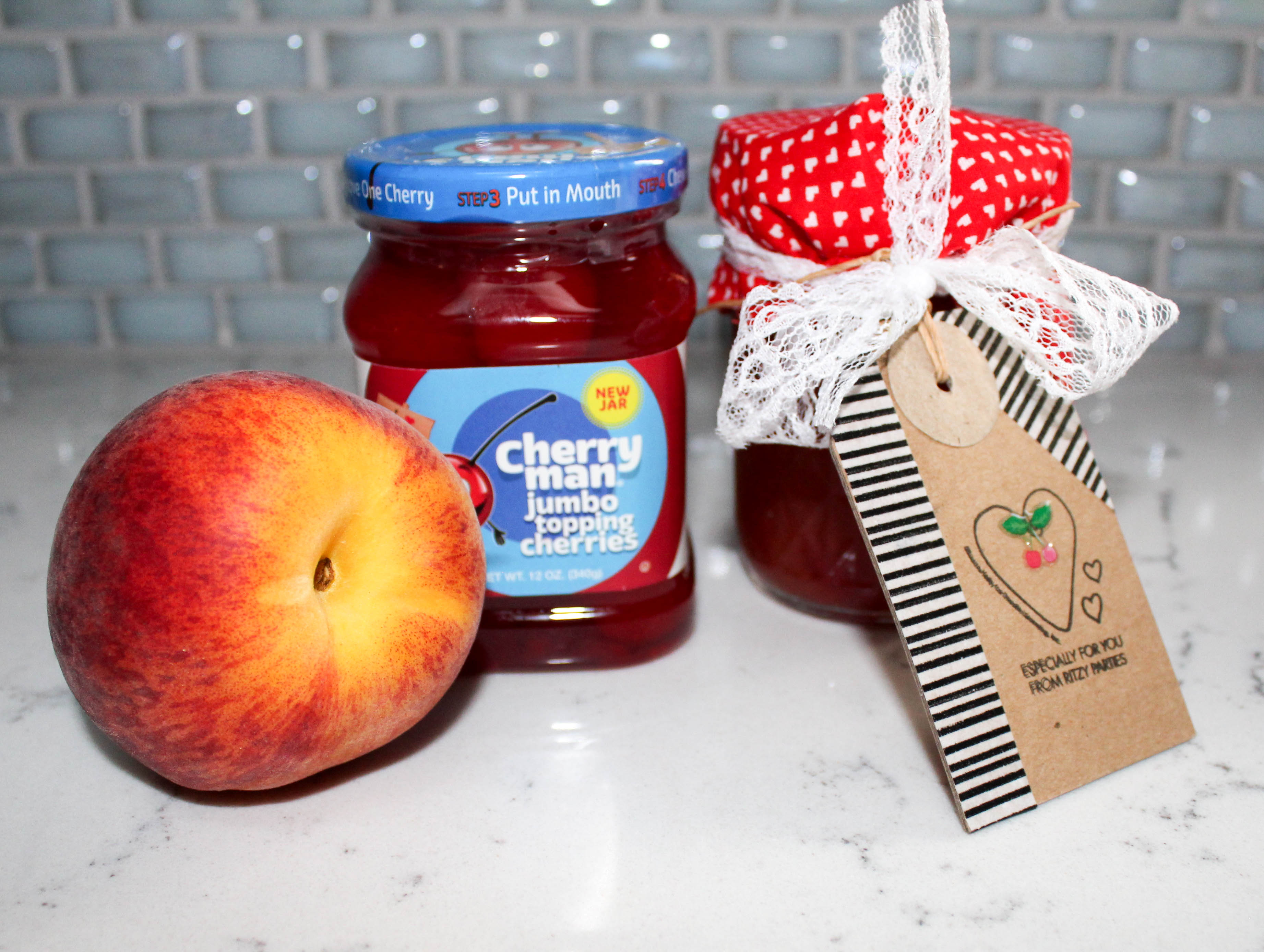 Homemade fruit jam is an excellent idea for a unique and handcrafted party favor, and in has become a popular item for brides and grooms to give to guests at weddings; and the different ways the jars can be decorated are limitless!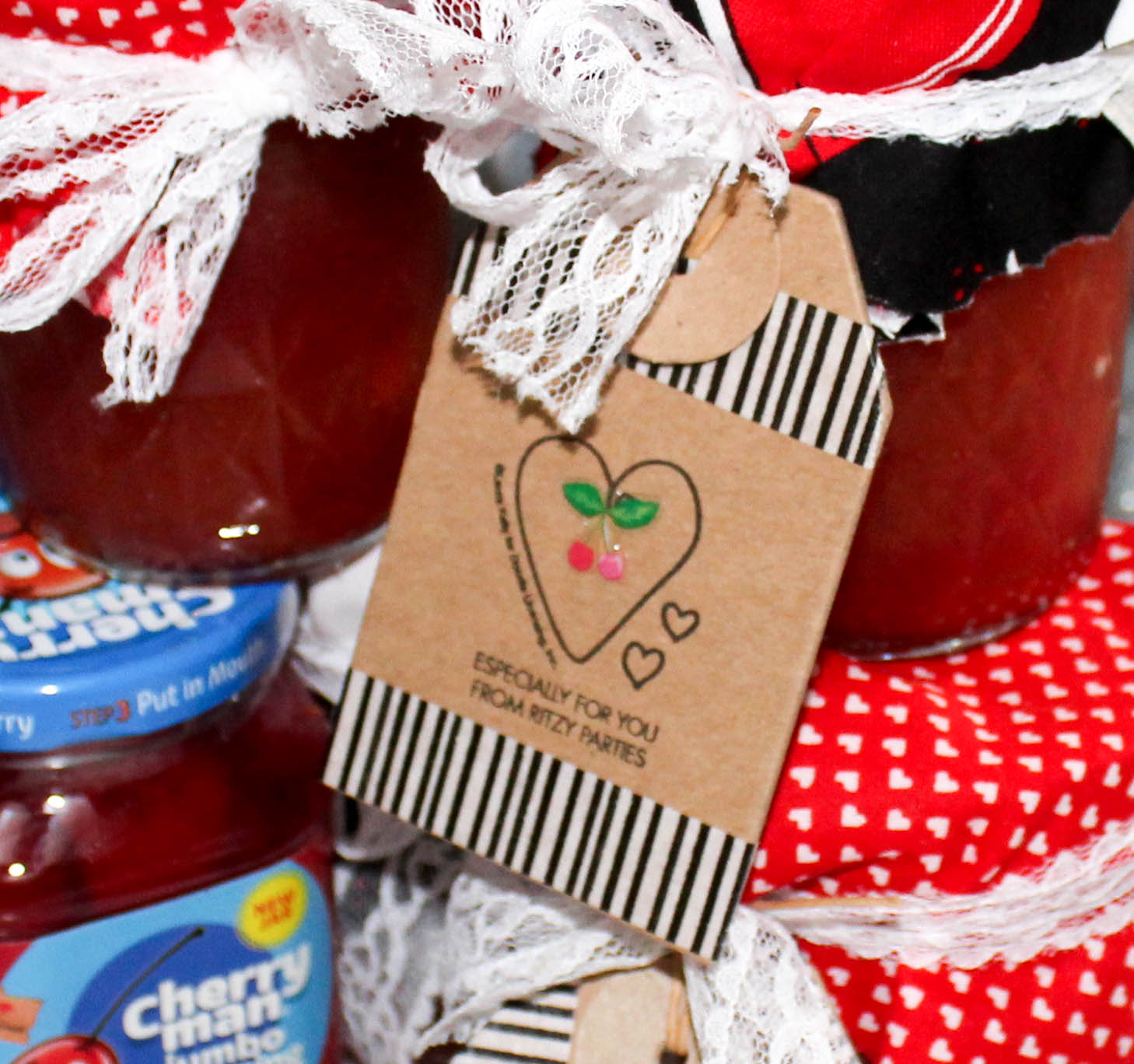 The secret ingredient in this recipe is definitely the cherries; their mild flavor and beautiful color give it panache, it's really extra special! Once you try them for yourself, you'll agree, there is no substitute for Cherry Man Cherries!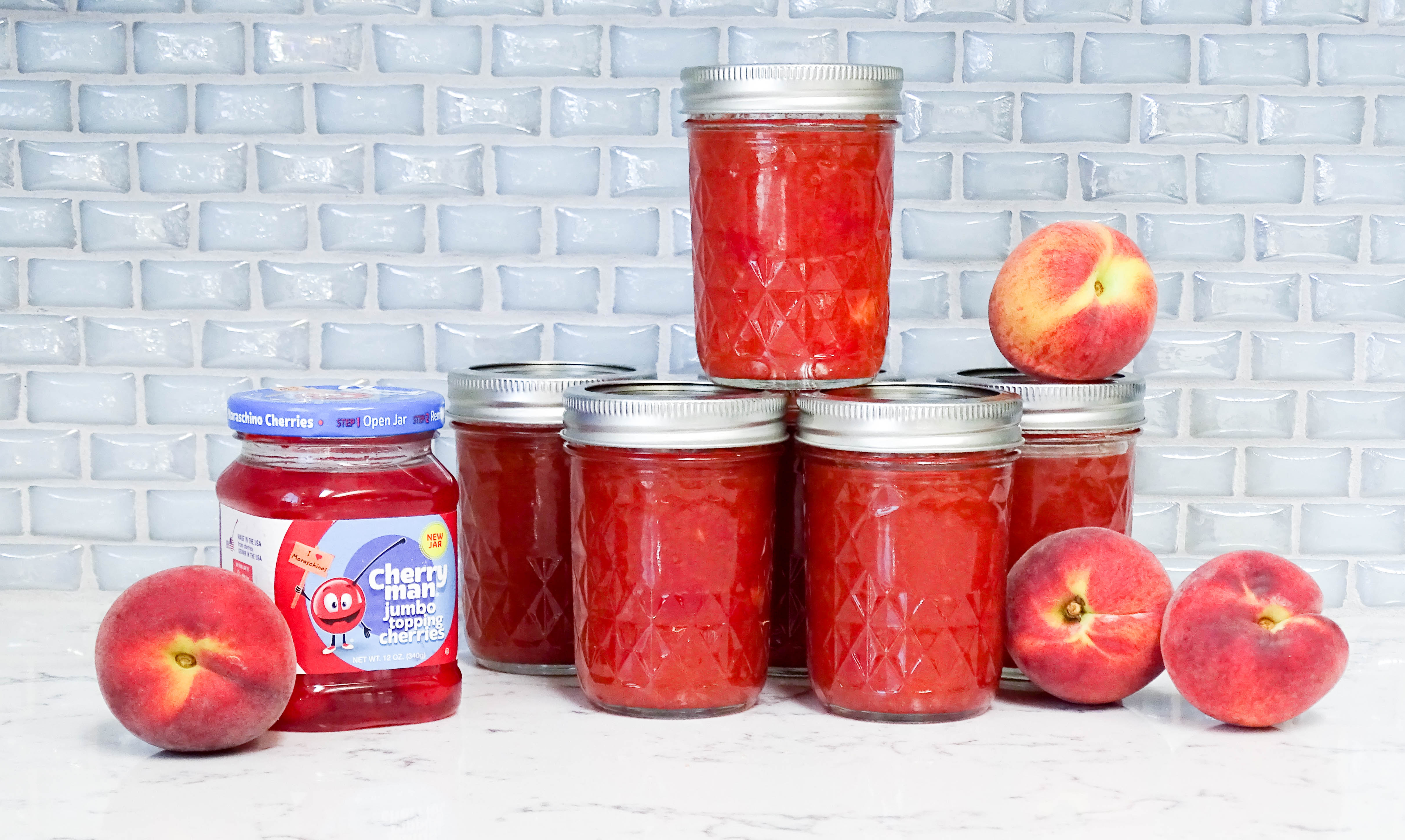 Perfectly Proper Peach and Cherry Jam
Tools:
Food Processor
Mixing Bowls
4 quart saucepan
Six Pint Ball Mason Jars
Instructions:
Rinse and drain the cherries.  Dice into small pieces, and set aside in a bowl.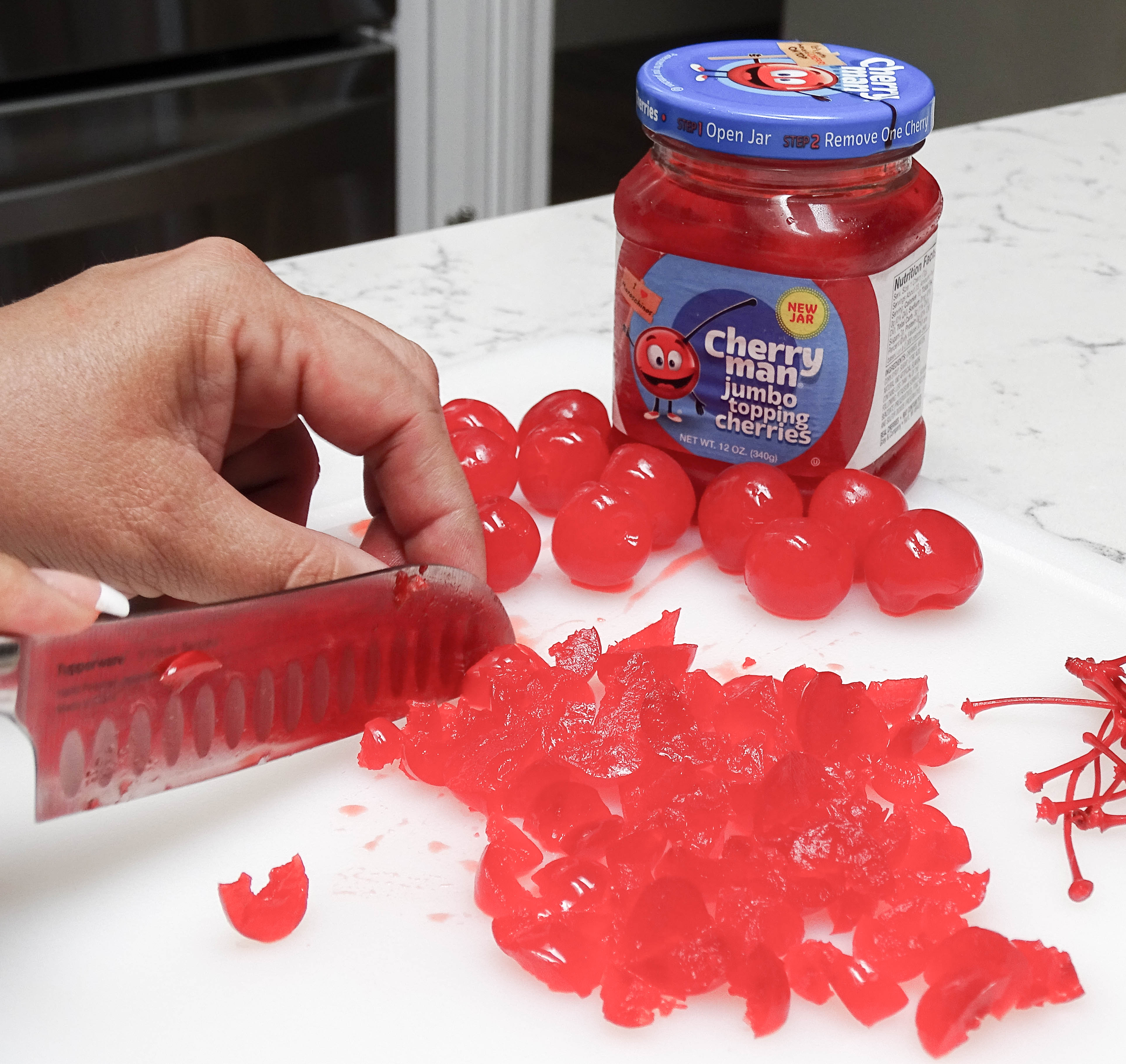 Working in batches, place the peaches in a food processor, and pulse until chunky, (but do not puree unless you prefer jam with a very smooth consistency).
Transfer the peaches to the saucepan.  Stir in the lemon juice, then add the pectin, and stir all ingredients are until well combined. Add the sugar, and stir well.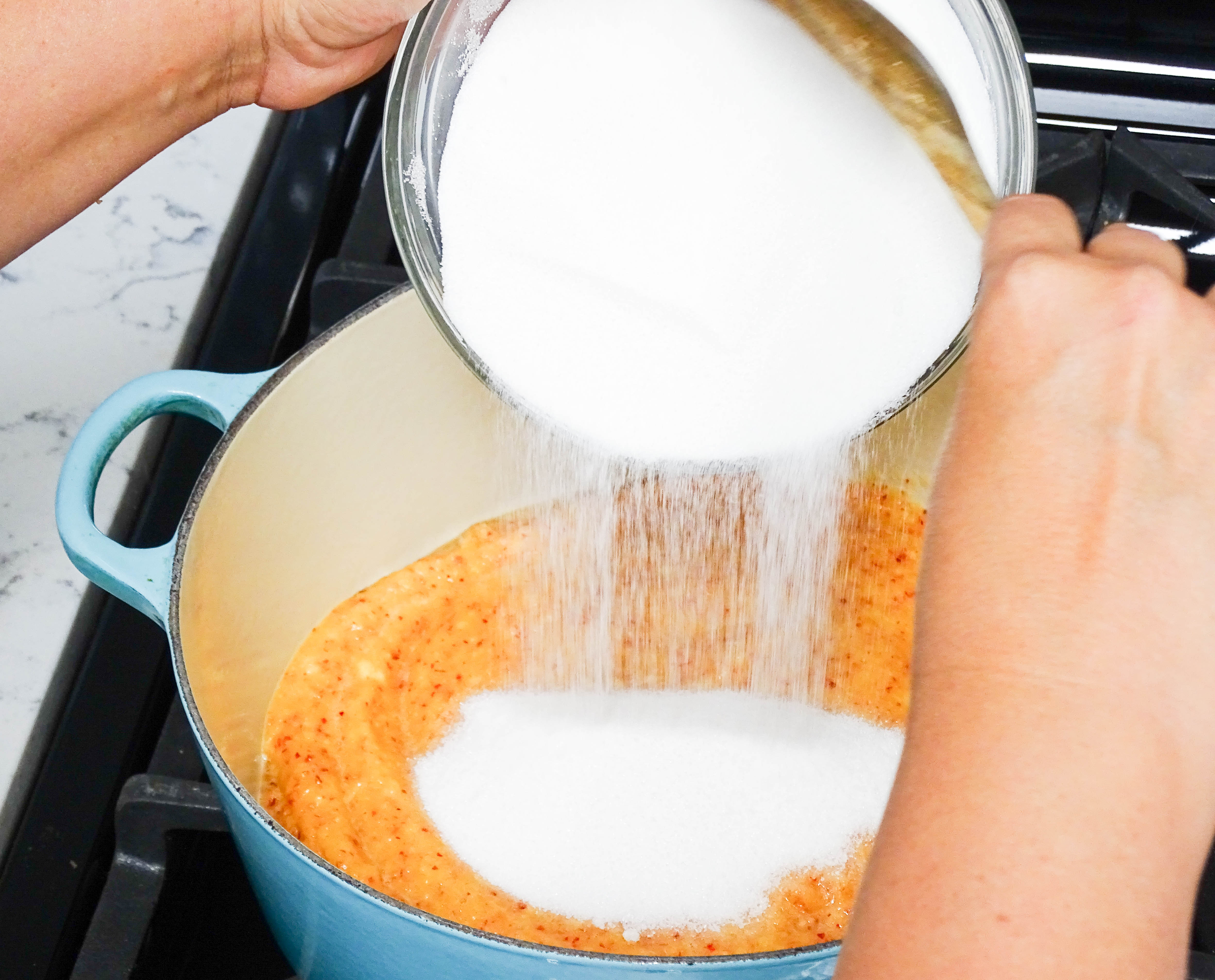 On medium high heat, bring the mixture to a boil, stirring frequently to keep the fruit from adhering to sides of your saucepan. Some foam will form during the cooking process, this is normal.
Continuing stirring on this heat until bubbles slow, any foam subsides, the pieces of fruit rise to the top, and the jam sticks to a spoon.  This should take approximately 15-18 minutes.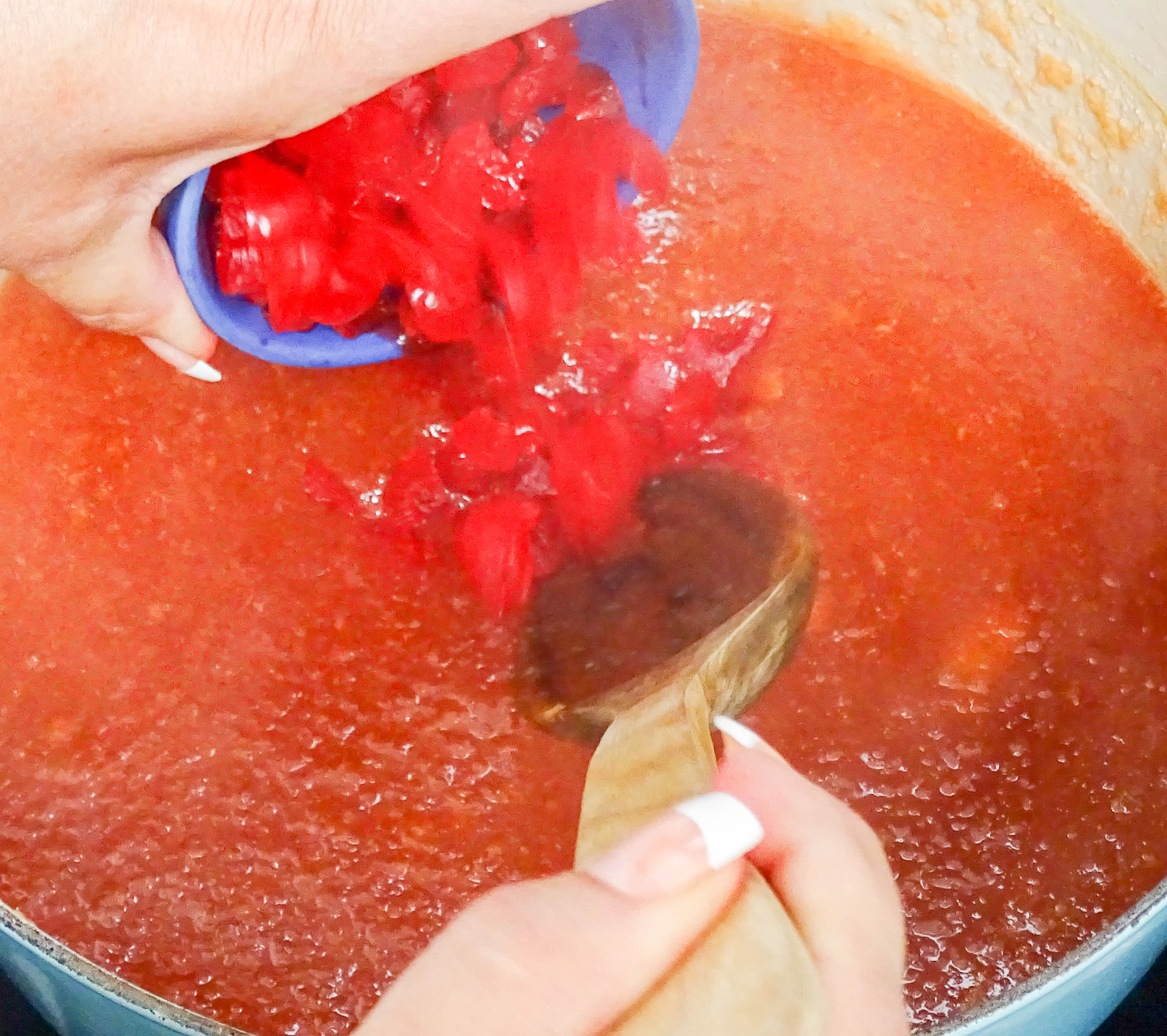 Fold in the cherries, and stir gently.  The color of the jam will change to a pretty apricot pink color.  Allow the mixture to cool for approximately 20 minutes.
Use a miniature ladle to fill the pint ball mason jars. I love these ones from Oriental Trading Company. Leave about an inch of space at the top to avoid spillage.  Place in refrigerator to allow the jam to completely cool.  The fresh jam can be kept in the refrigerator for up to three months.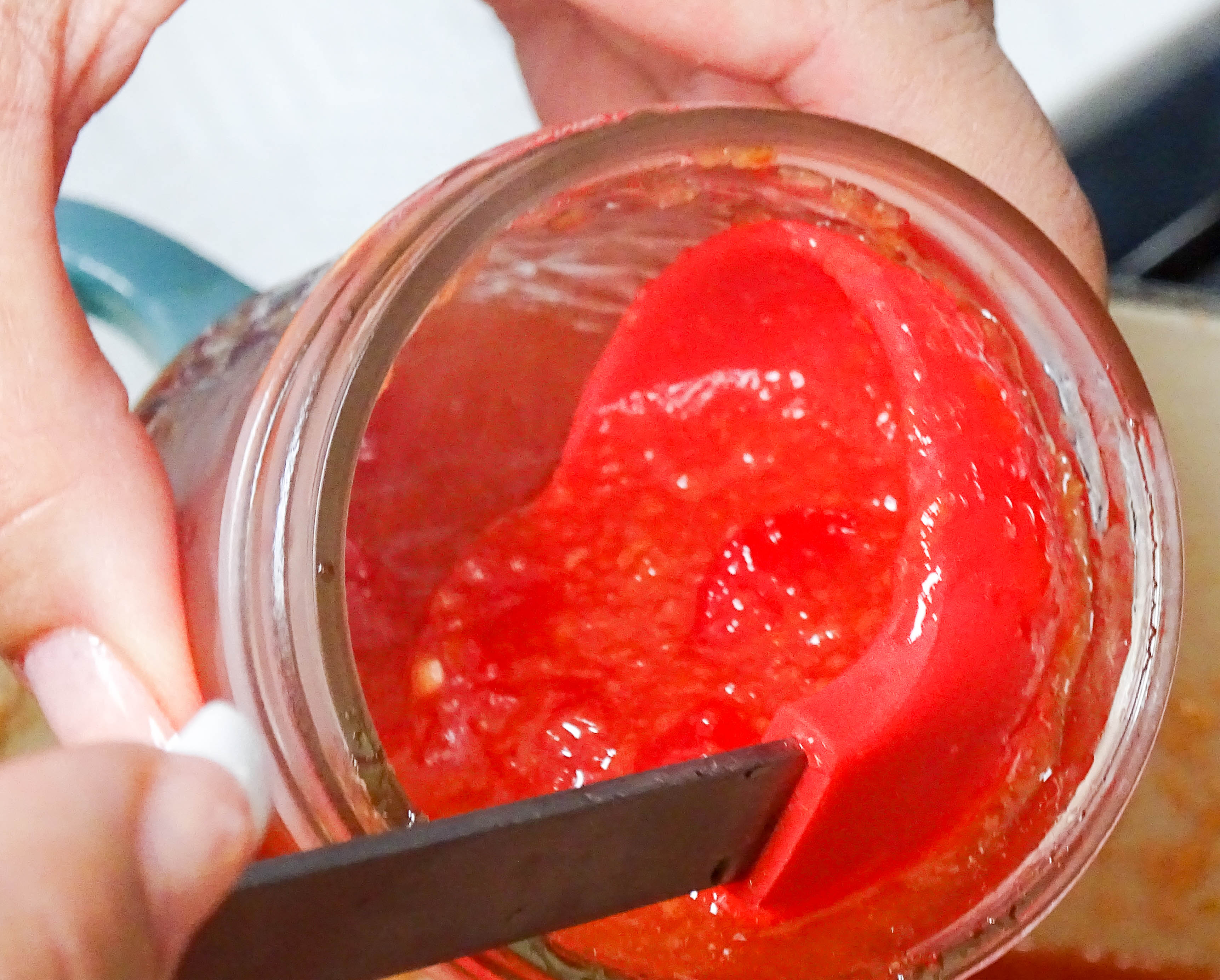 Once the jam jars have cooled, it's fun to decorate them! Homemade jam makes an excellent wedding favor or party favor, and is an appreciated handmade gift! On my jars, I added cute fabrics in shades of red, black and white, featuring hearts, kitchen aprons, and mixers. I think it's whimsical and fun, and makes the jars super pretty!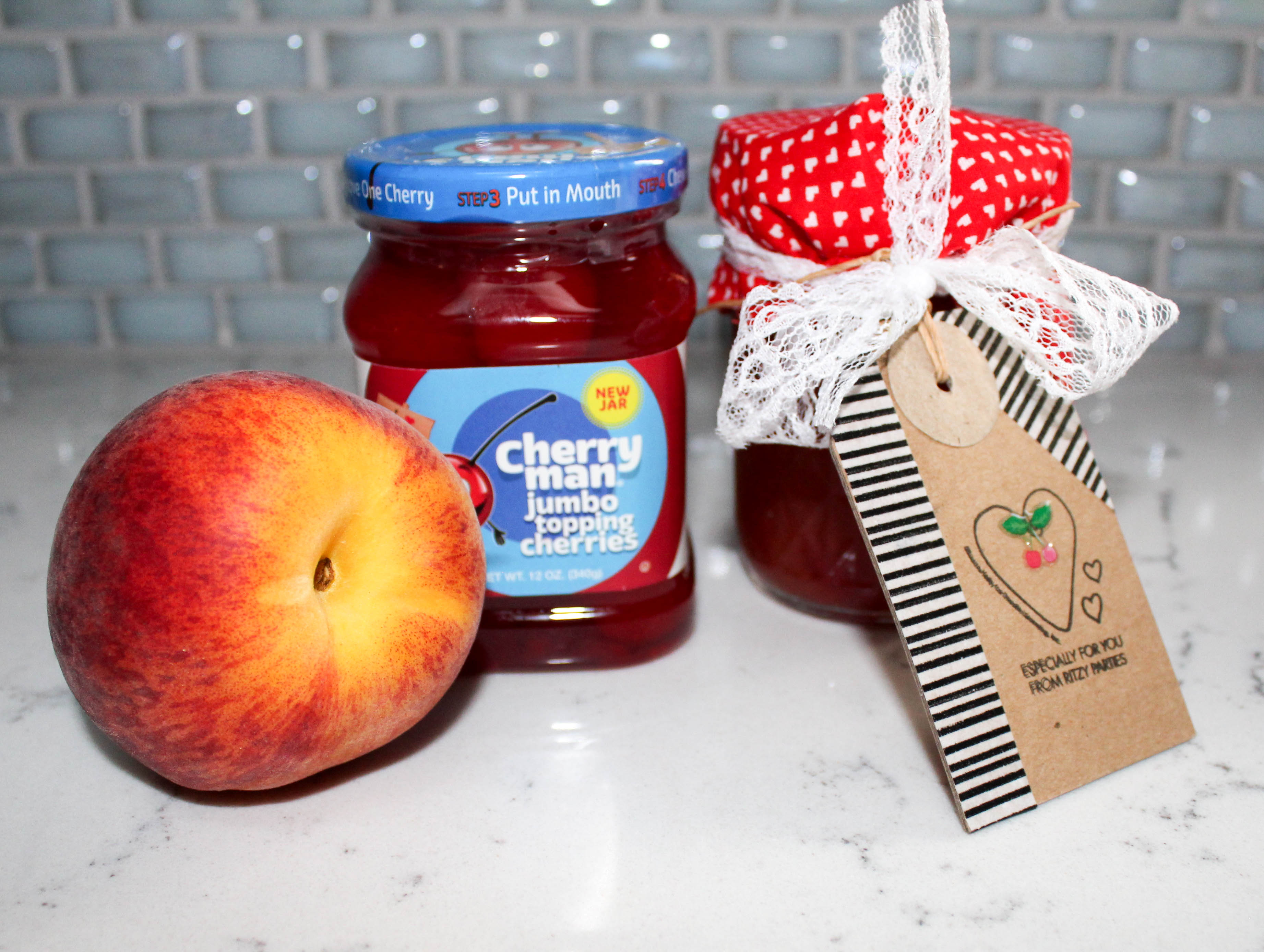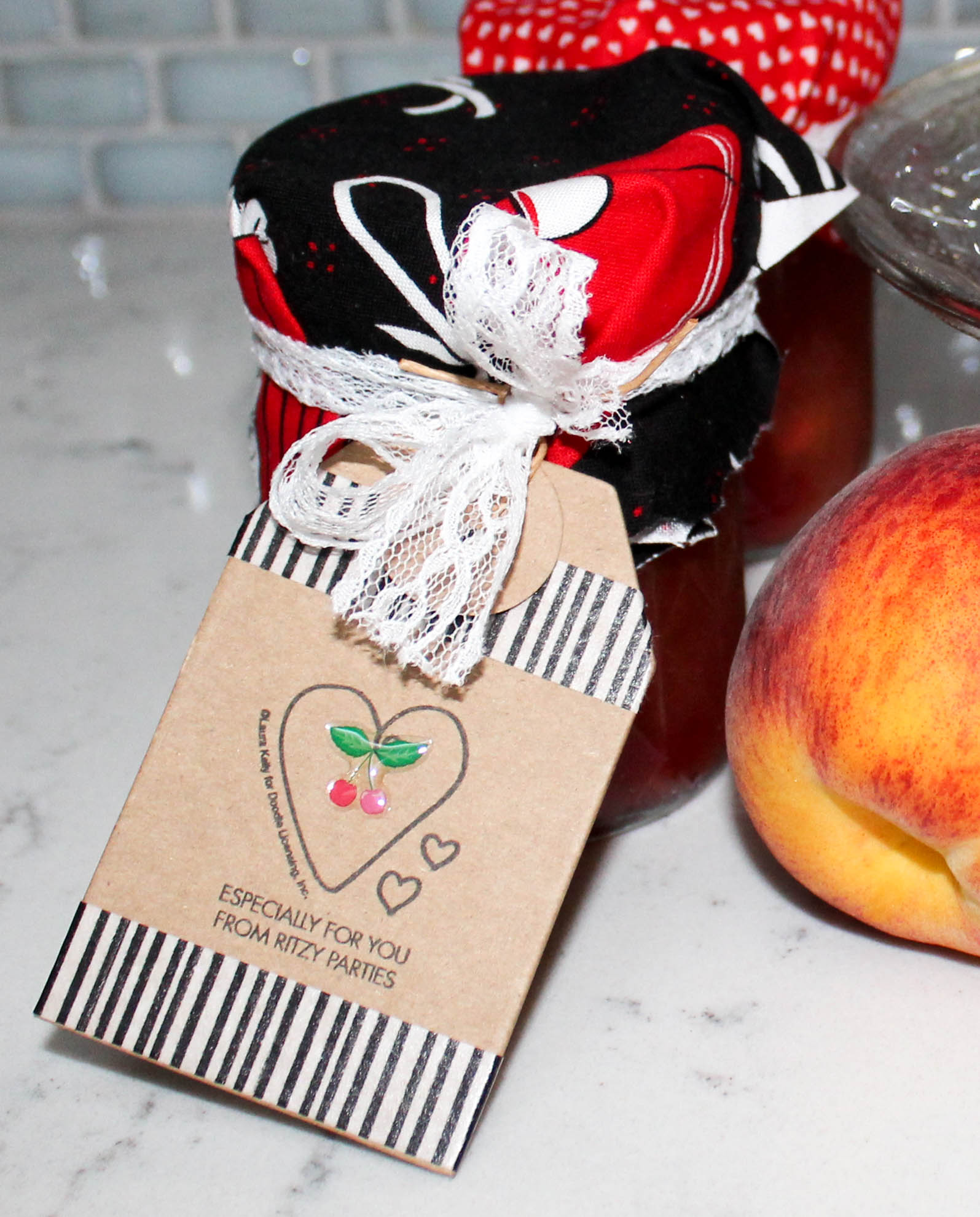 I created these gift tags using supplies from World Market, including kraft gift tags and washi tape, as well as my Expressionery Stamp, featuring art by Laura Kelly. The cute stickers that look like cherries were found in my own desk drawer! (Yes, I STILL collect stickers!)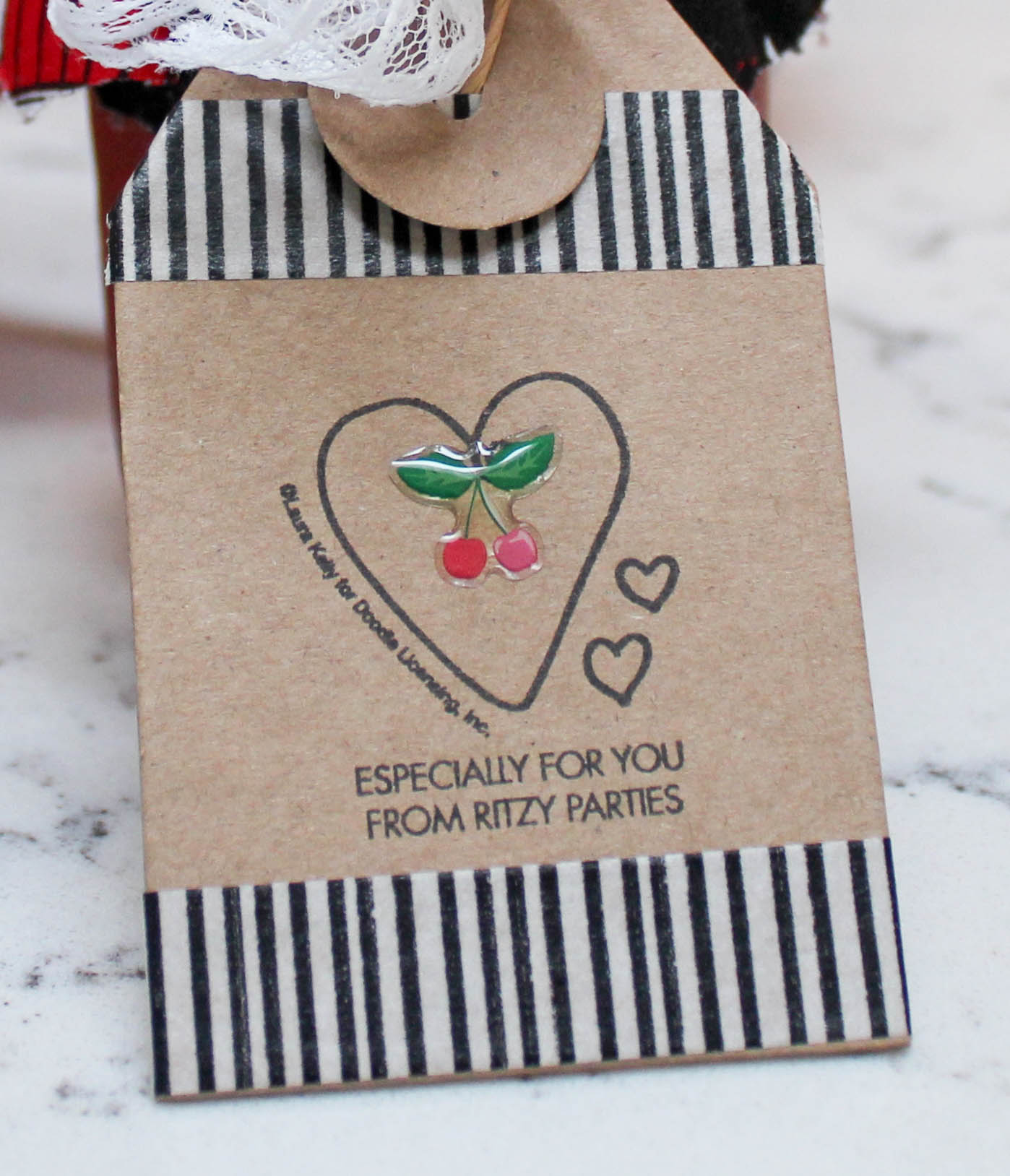 Hope you enjoyed "jamming" with me; until next time, Celebrate Everything!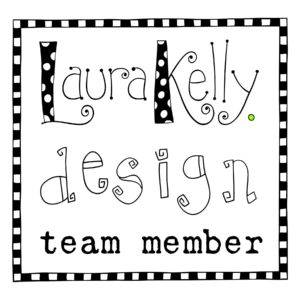 Christie Troxell is an official member of the Laura Kelly Design Team. Products or compensation may have been received to support this post; however, the opinions, designs, images and concepts are my own.