It's the fiftieth anniversary of the summer of love. Being a child of the seventies, I'm inspired by influence from that era, and so I came up with this pretty bohemian styled flower crown made entirely from paper flowers and leaves from  Little Birdie Crafts.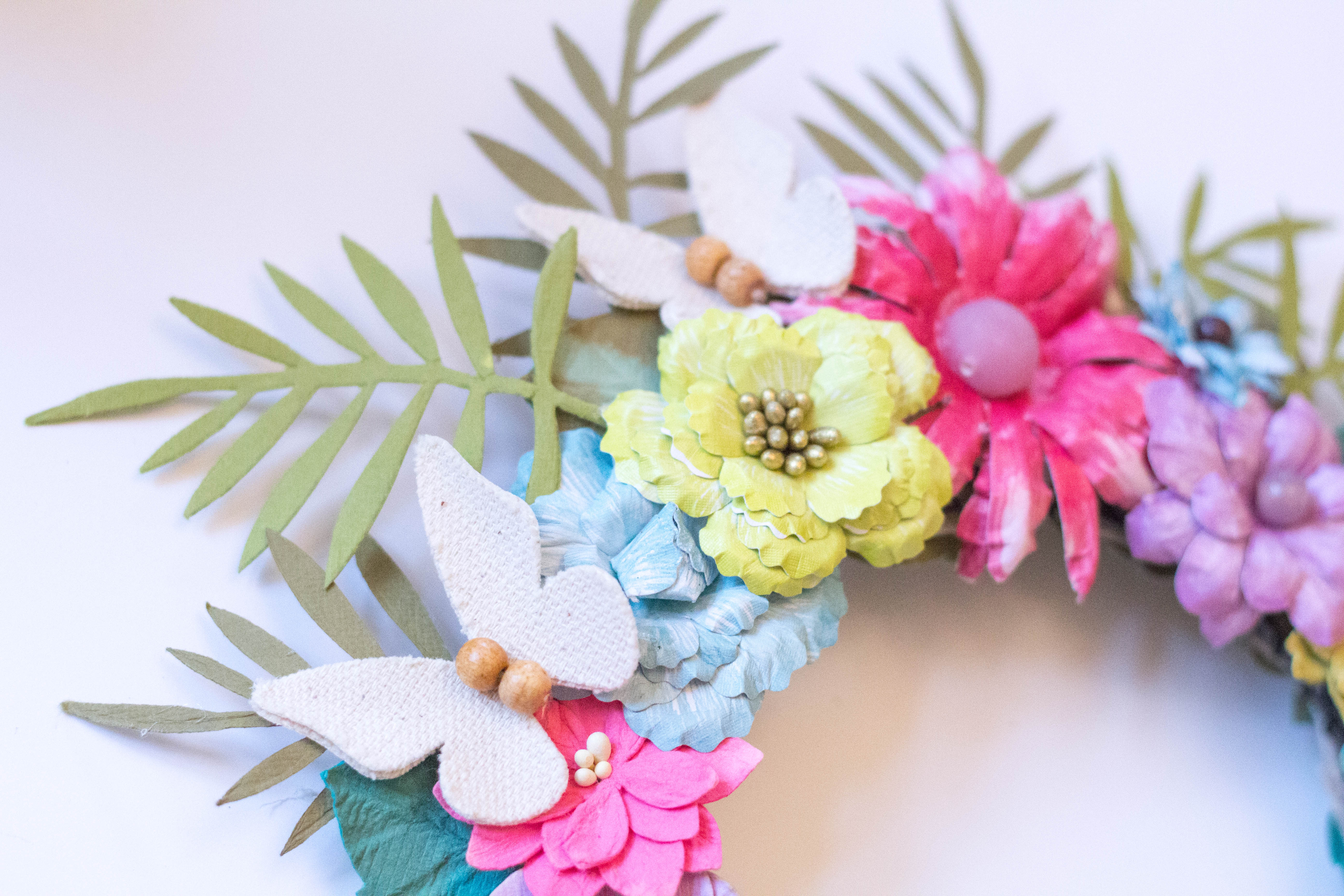 Take a look at these amazing flowers. The colors are so vibrant, and the textures are incredible! They're all handmade by artisans India, (even hand painted!), before making their way to the United States. I love a craft supply with culture.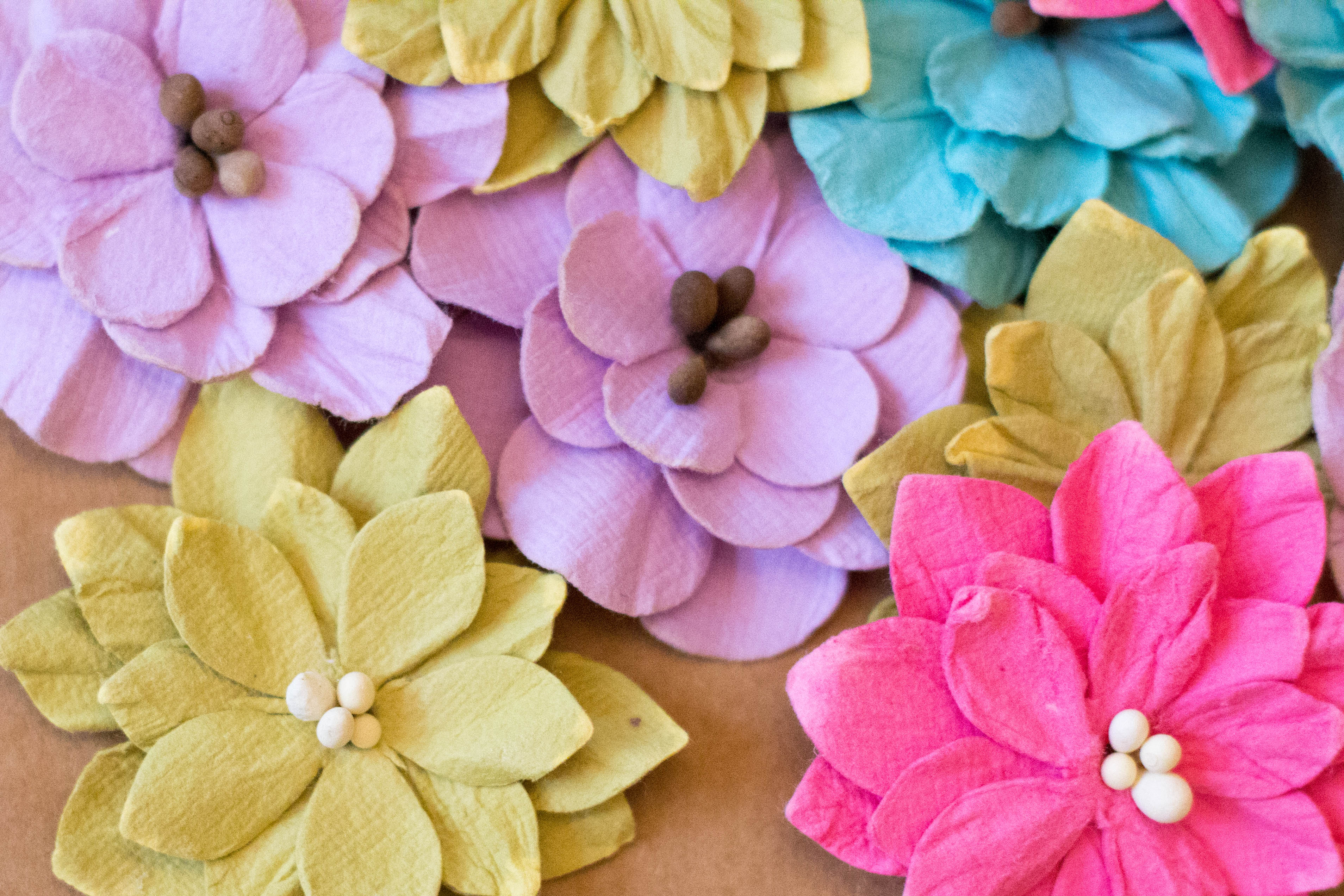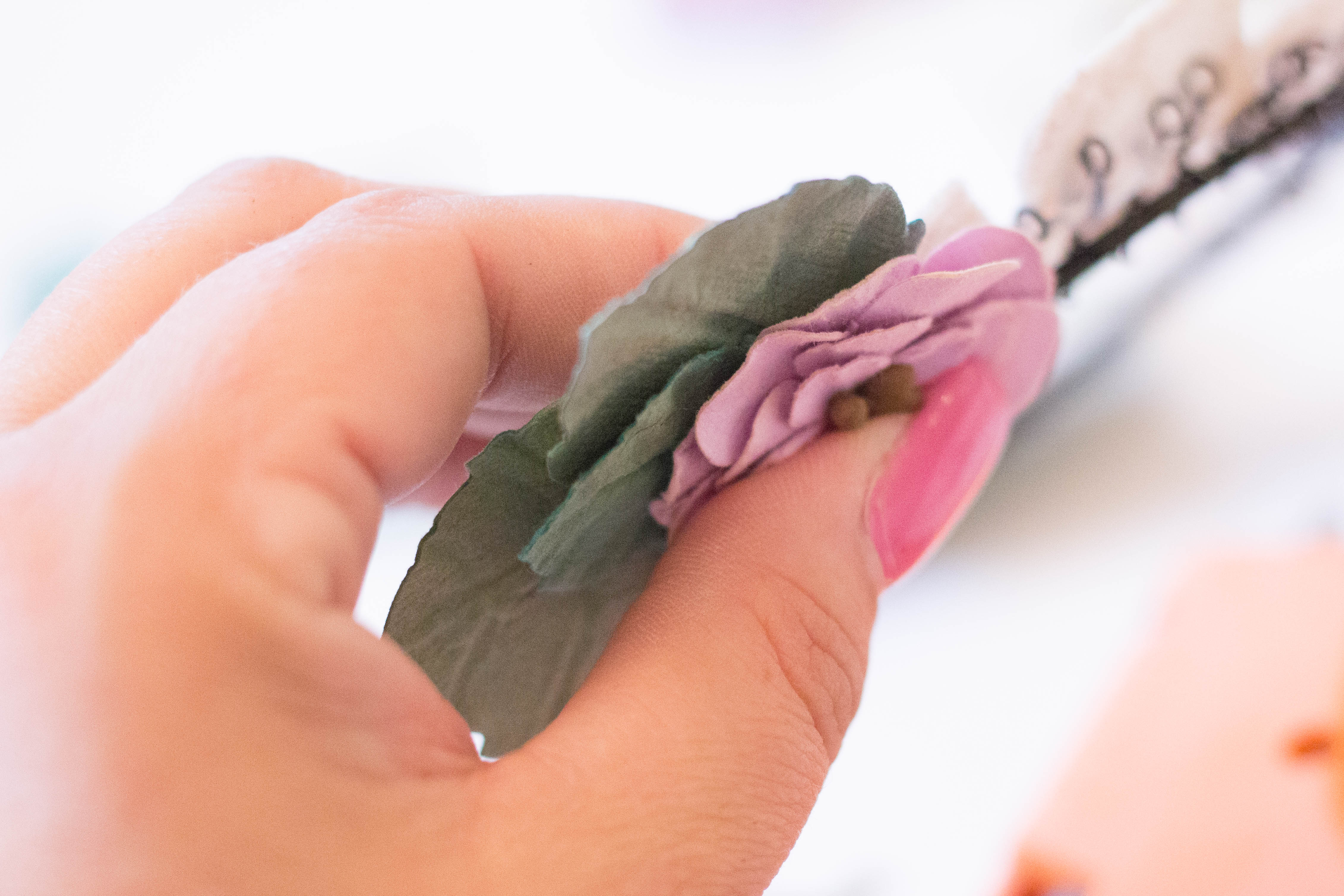 The canvas butterflies can be tinted with watercolor, alcohol ink, or even marker. I can't wait to try this technique.
For the complete instructions on how to make this beauty, head over to the DIY Bohemian Flower Crown  tutorial on Little Birdie Crafts blog.