Summer movies are on the horizon, and I've partnered with CandyRific to bring you a very exclusive, sneak peek at brand new candy toys with lights, music and animation! What could be more exciting than that?
Perhaps the addition of CandyRific's new partnership with Jelly Belly®! A selection of these fun and engaging candy novelties are filled with your all-time favorite brand of organic jelly beans! At the end of this post, don't miss details on how to enter to receive every item you see featured in this post, from CandyRific!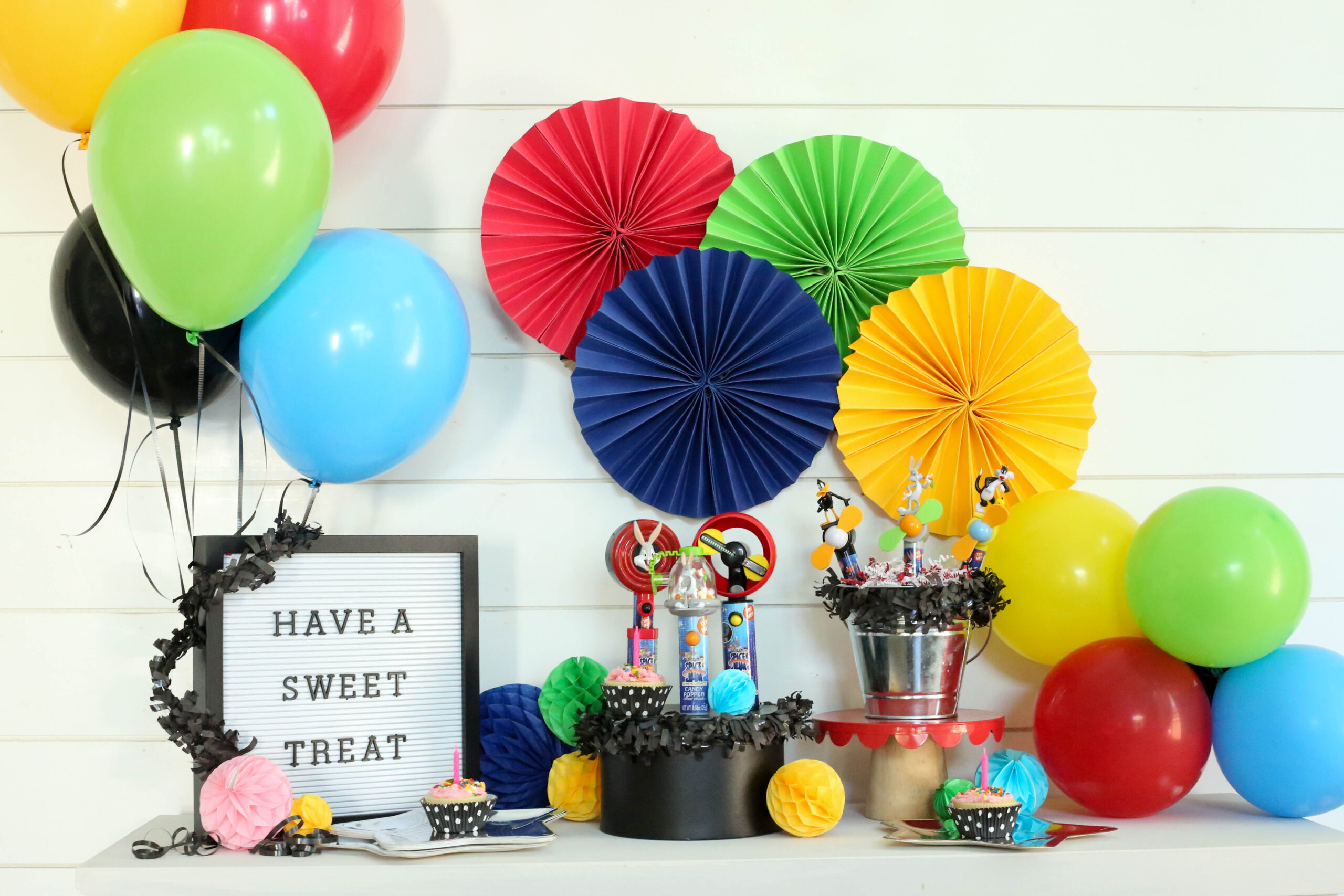 The characters in Space Jam, A New Legacy, are near and dear to parents and kids, alike. Familiar faces like Bugs Bunny, Daffy Duck and Sylvester Cat and Tweety Bird are so endearing, and instantly recognizable. They're sure to bring as many smiles as the tasty candy hidden inside!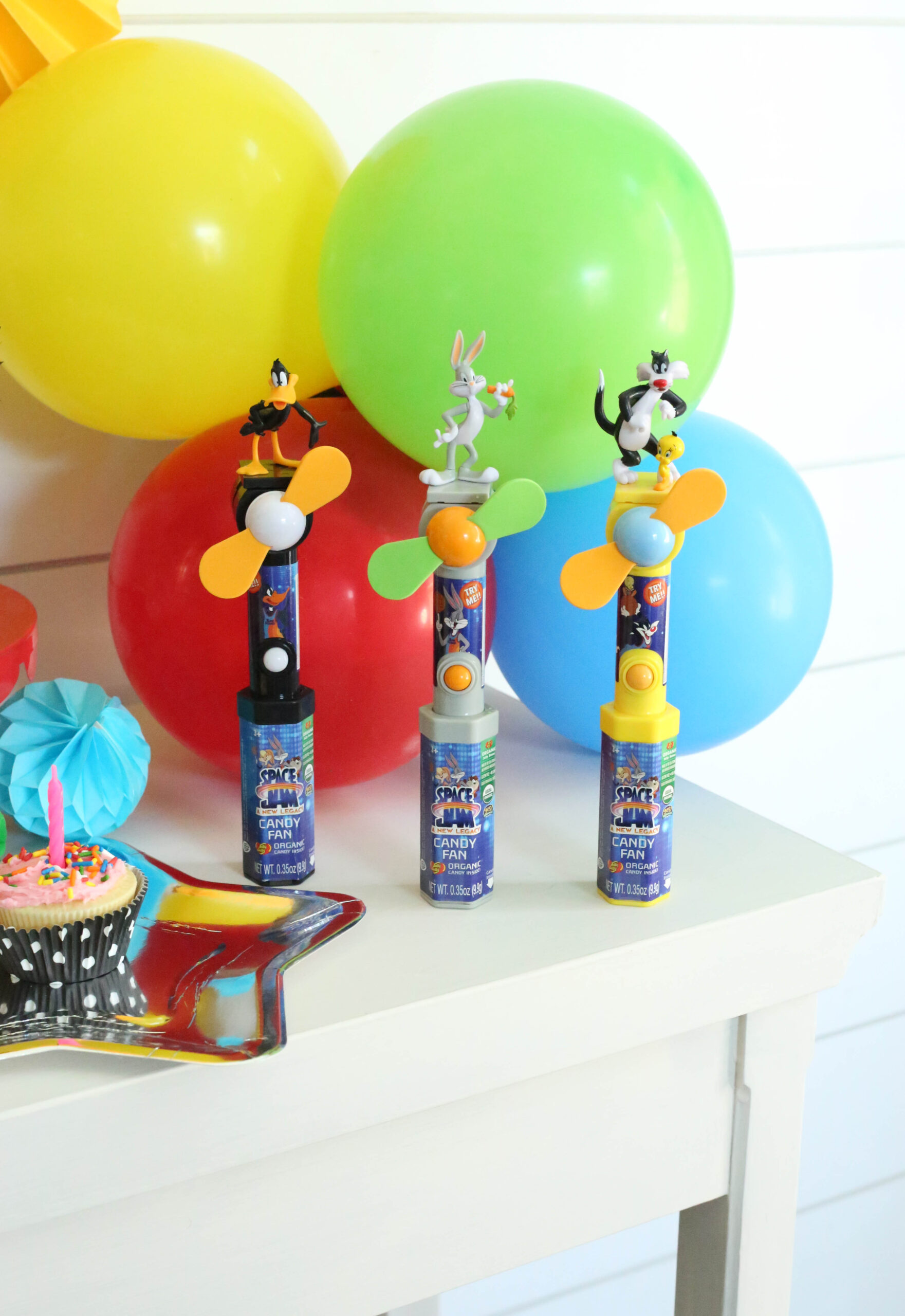 Stay Cool, and Have a Sweet Summer
Staying cool this summer is a breeze with CandyRific Candy Fans, made with child-safe foam propellors. Just a push of the colorful plastic button activates an impressive fan that really beats the heat! These fans hold yet another fun surprise in their handles; a bag of tasty Jelly Belly® Organic Jelly Beans!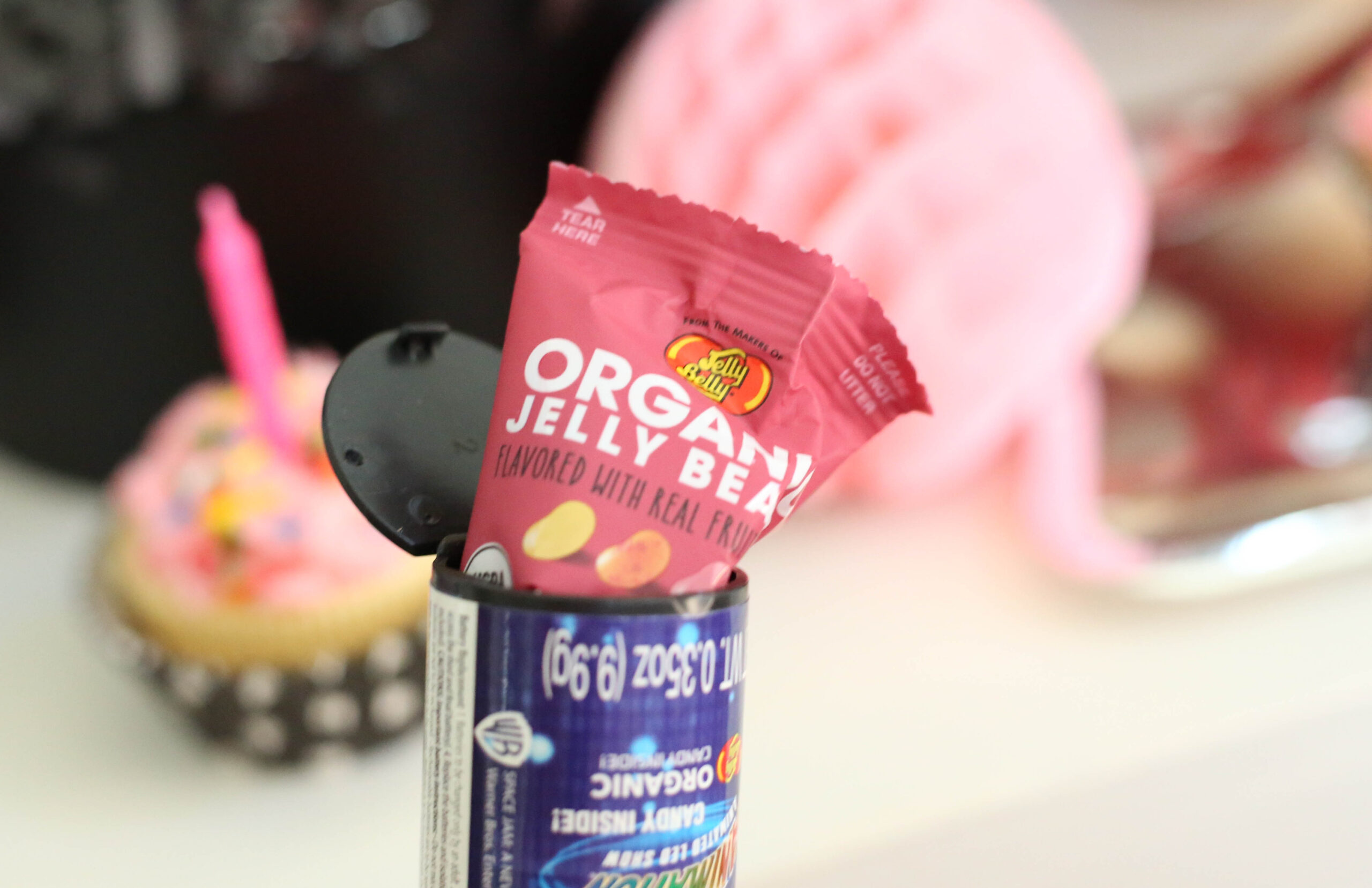 Lights, Candy Fan, ACTION!
Check out the CandyRific Space Jam Light and Sound Talker. When I pressed the button on this incredible item, the theme song from the Looney Tunes cartoons played, and the area all around Bugs Bunny's cute face lit up in a mini light show!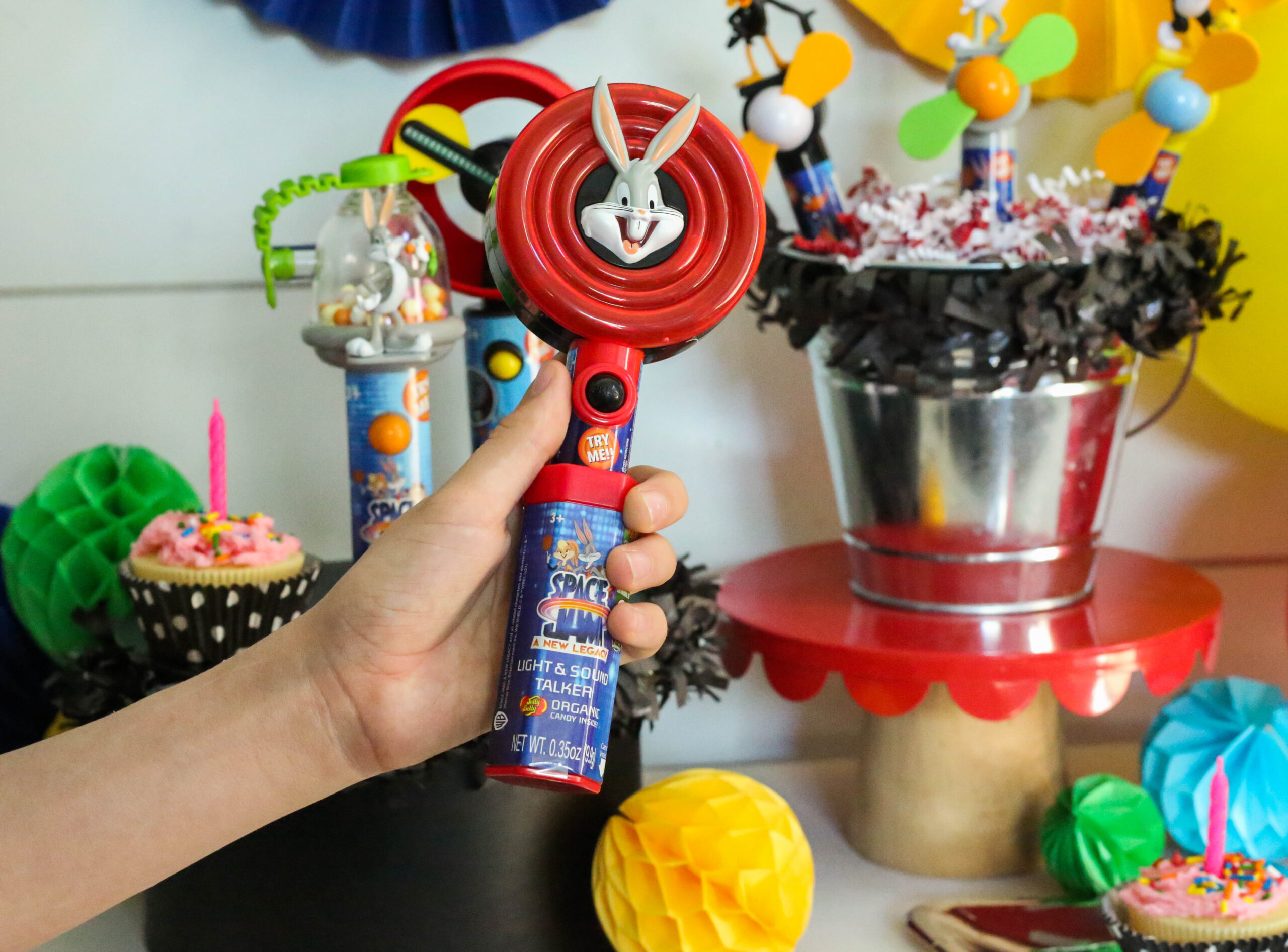 Let's Get This Party Poppin'
Perhaps my favorite new item from the CandyRific lineup of Space Jam, A New Legacy candy toys is the Candy Popper. The look of this item is fun and futuristic, perfect for the movie theme. Just press the button and the tiny round candies inside the popper bounce and shake inside the clear plastic dome. To get to the candy on this fun toy, just pop the top and enjoy!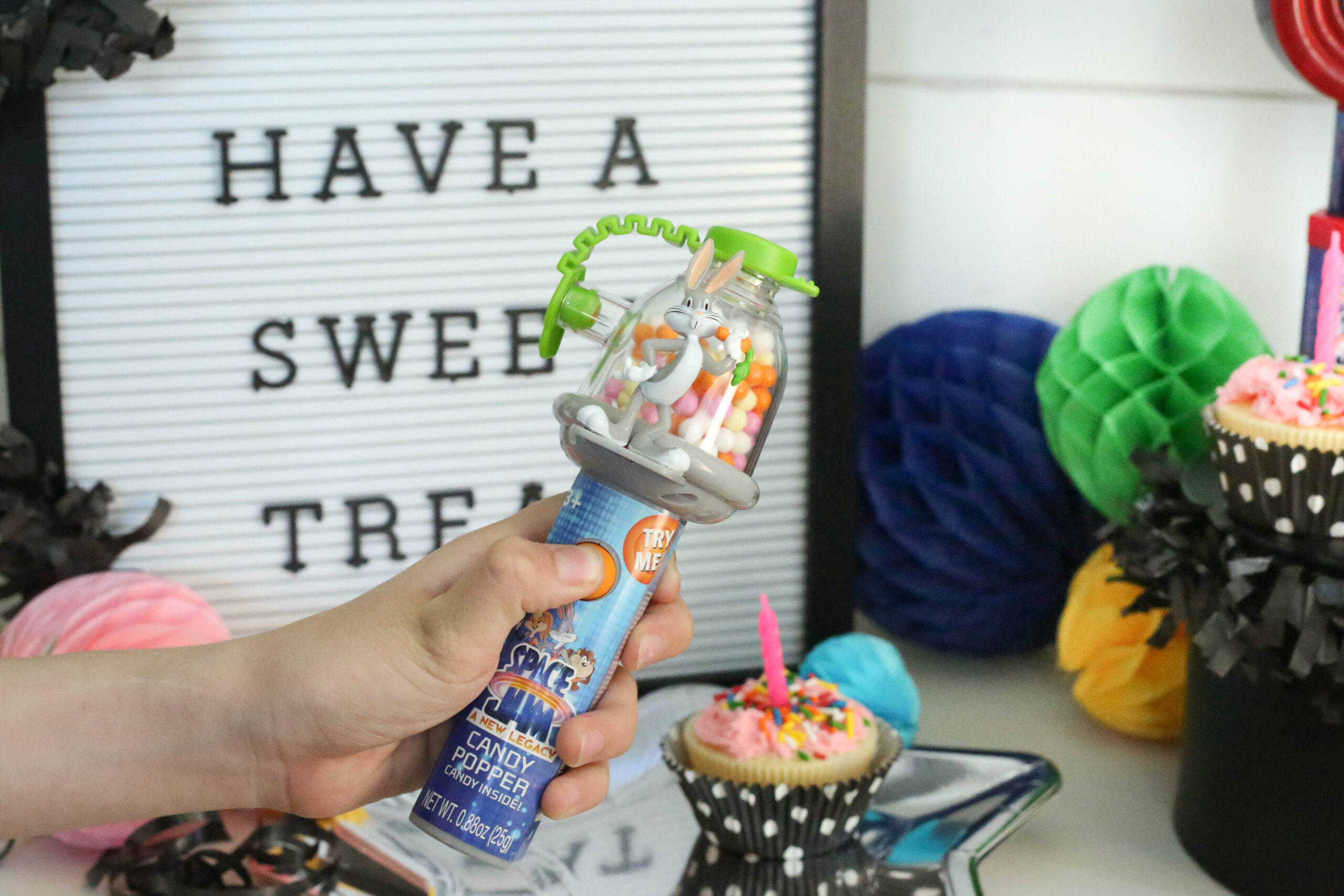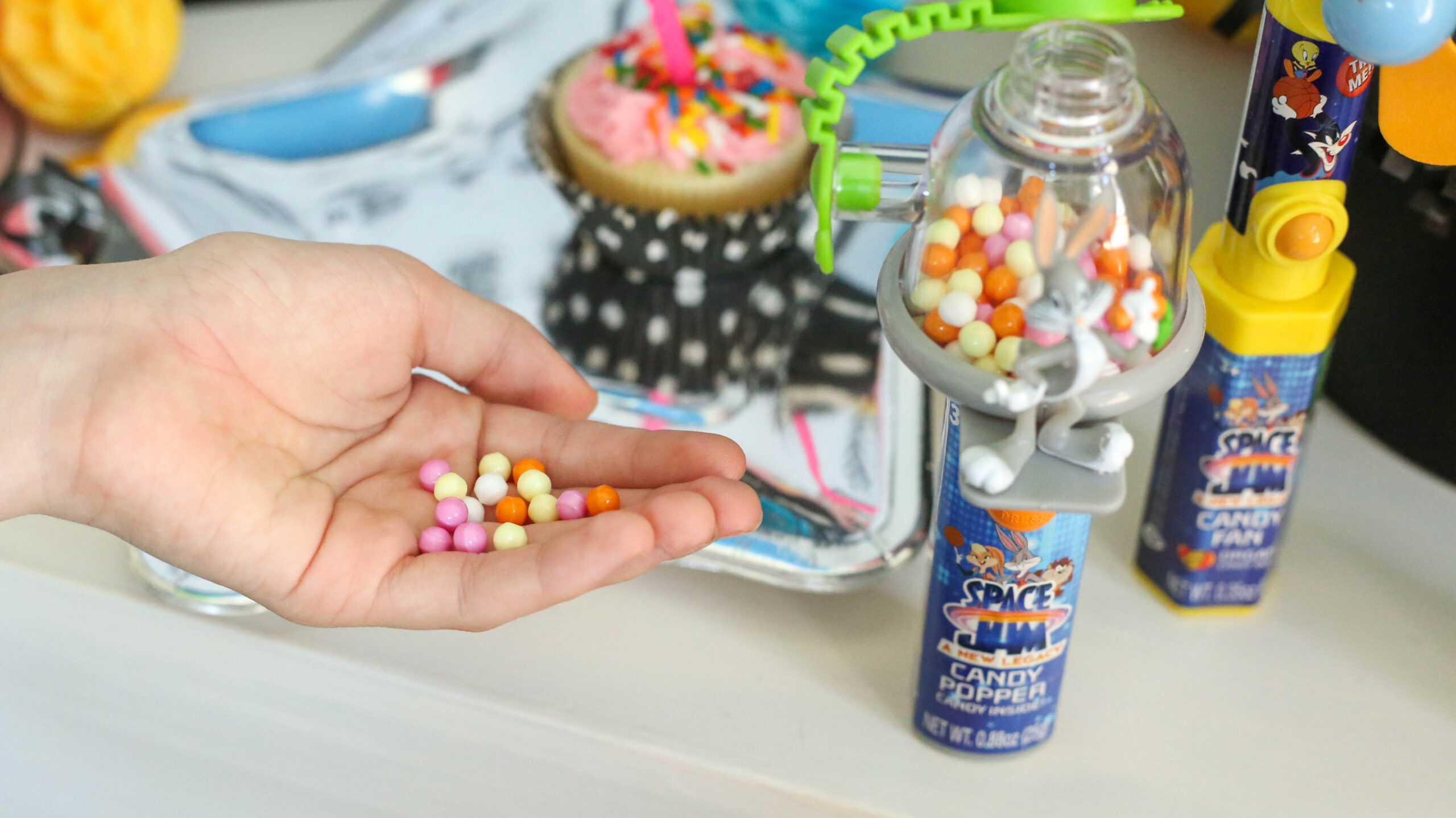 Kids will love "space jamming" along with the CandyRific Fanimation Animated LED Show Fan. The Fanimation fan is simply amazing, and displays animated silhouettes of favorite Looney Tunes characters. Of course, these fun candy novelties are filled with yummy jelly beans, too! See how this works for yourself here!
These super cool CandyRific items will be available to ship in April, in plenty of time before the highly anticipated Warner Bros. Pictures film, Space Jam: A New Legacy, which debuts July 16, 2021. Hope to see you at the premiere!
GIVEAWAY!
Enter to receive each CandyRific product shown in this post, with compliments of CandyRific, in partnership with Jelly Belly®! Visit me HERE to enter! Winner will be announced April 25!