Boho fashion is so chic, and always a little better in the summertime; these DIY Boho Glam statement earrings will help you stay cool, and beat the summer heat in style. Feathers, beads, fringe and tassels are called for when creating boho jewelry looks. A neutral color palette using colors found in nature is also preferred.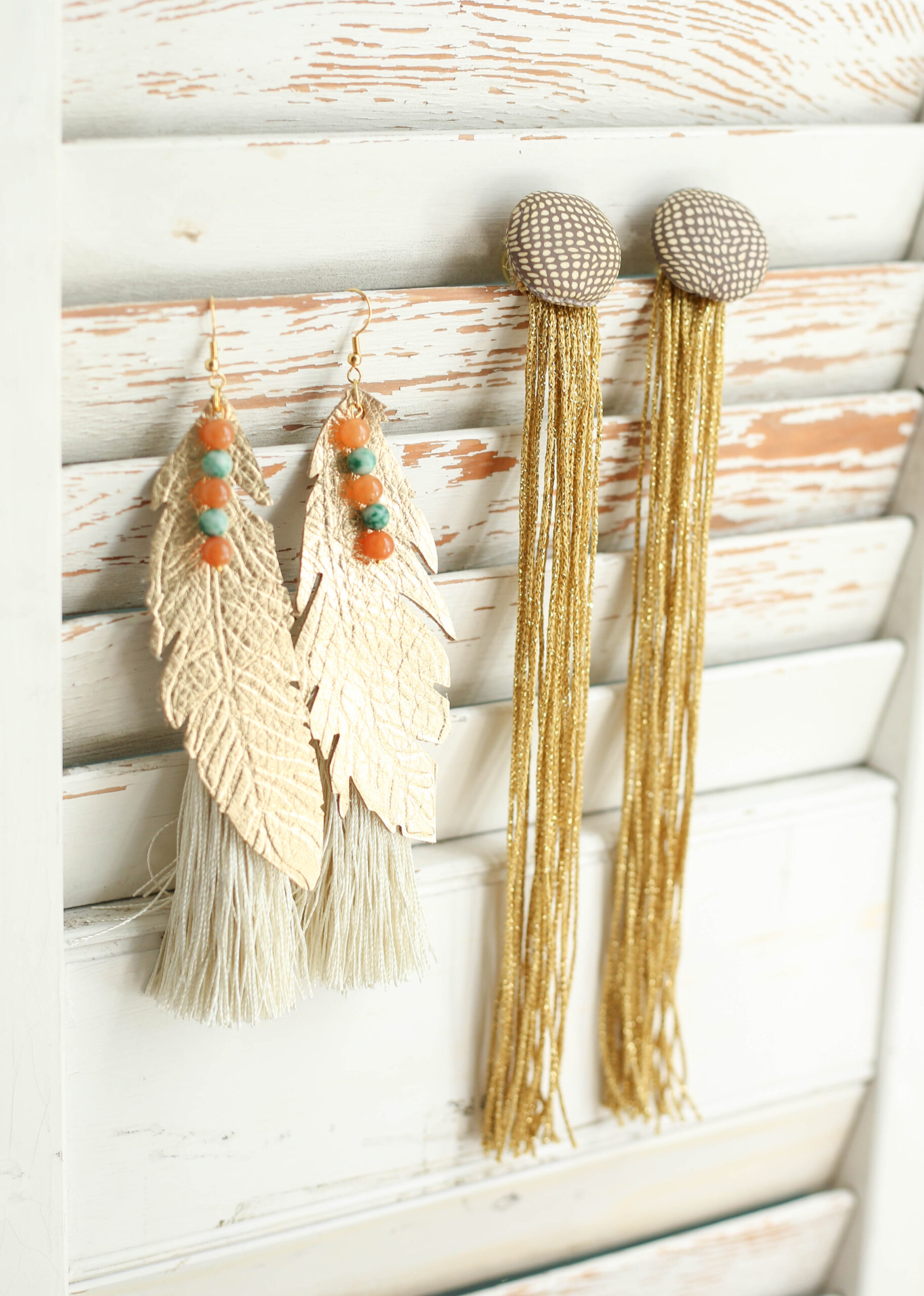 I made these handmade earring looks with a chic assortment of trims,  beads and tassels from Trims by the Yard, I received the products used in this post for free; the designs are my original work.
Make A Statement
I'll share a few of the steps I took to create these fun earrings, and I really hope you give it a try. It's so rewarding to make your own unique fashions!
Using a die cutting machine, I cut two slightly mismatched feather shapes from metallic gold pebbled leather. I also embossed the feather with details. These were layered with ivory rayon tassels, and real gemstone beads of Red Aventurine and New Jade. Using authentic gemstone beads is important for true boho style.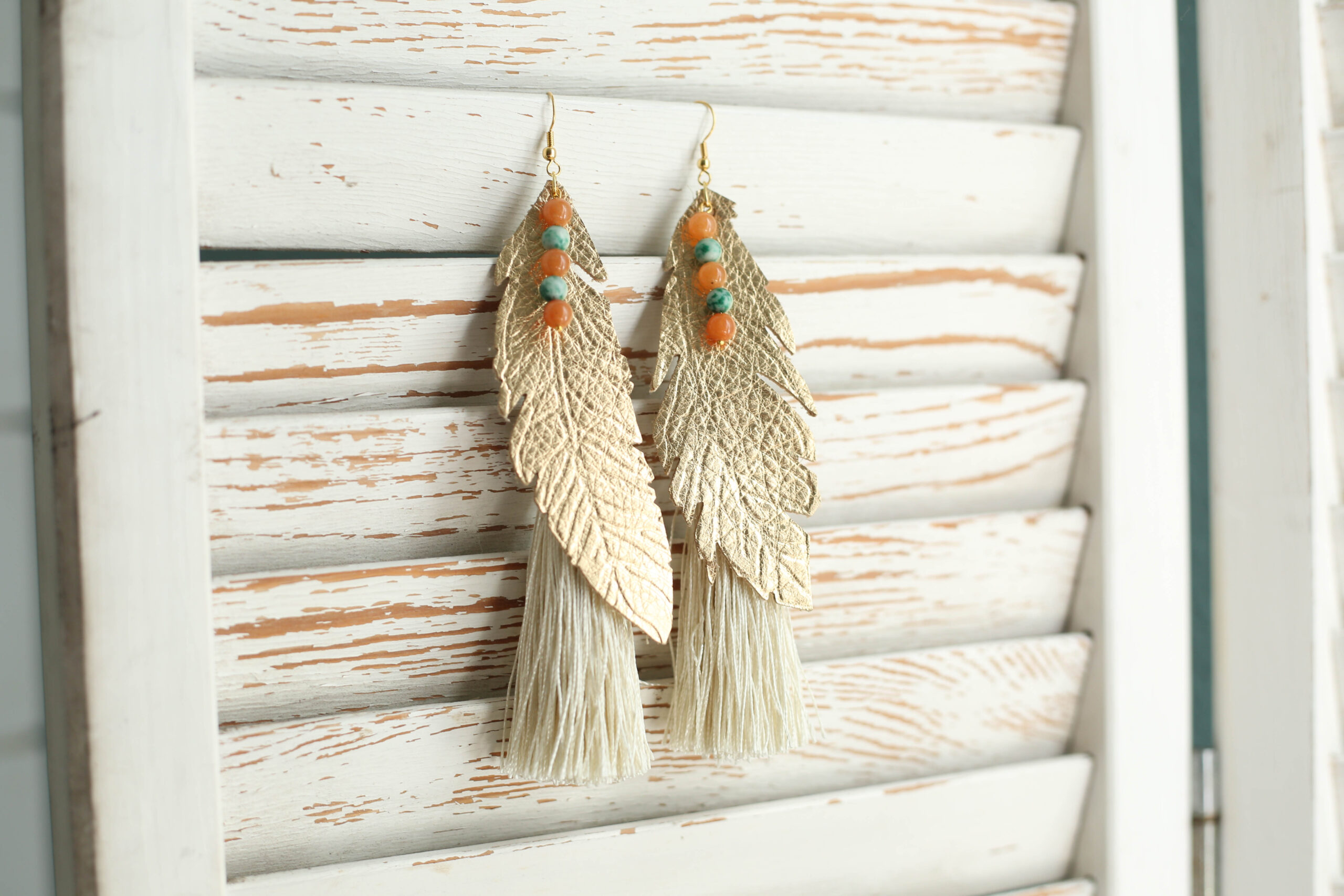 Bead-Dazzled with Fringe
For the second pair of boho statement earrings, I adhered metallic gold chainette fringe to round metal post earrings using Gem Tac glue. It's perfect for getting a quick and permanent bond. I then layered on a large polymer clay bead in a taupe shade with small ivory speckle detail. I just love how these have lots of movement, and are dramatic without being too bold in color. I could wear them with an evening dress, or dress up a denim work shirt for two totally different looks!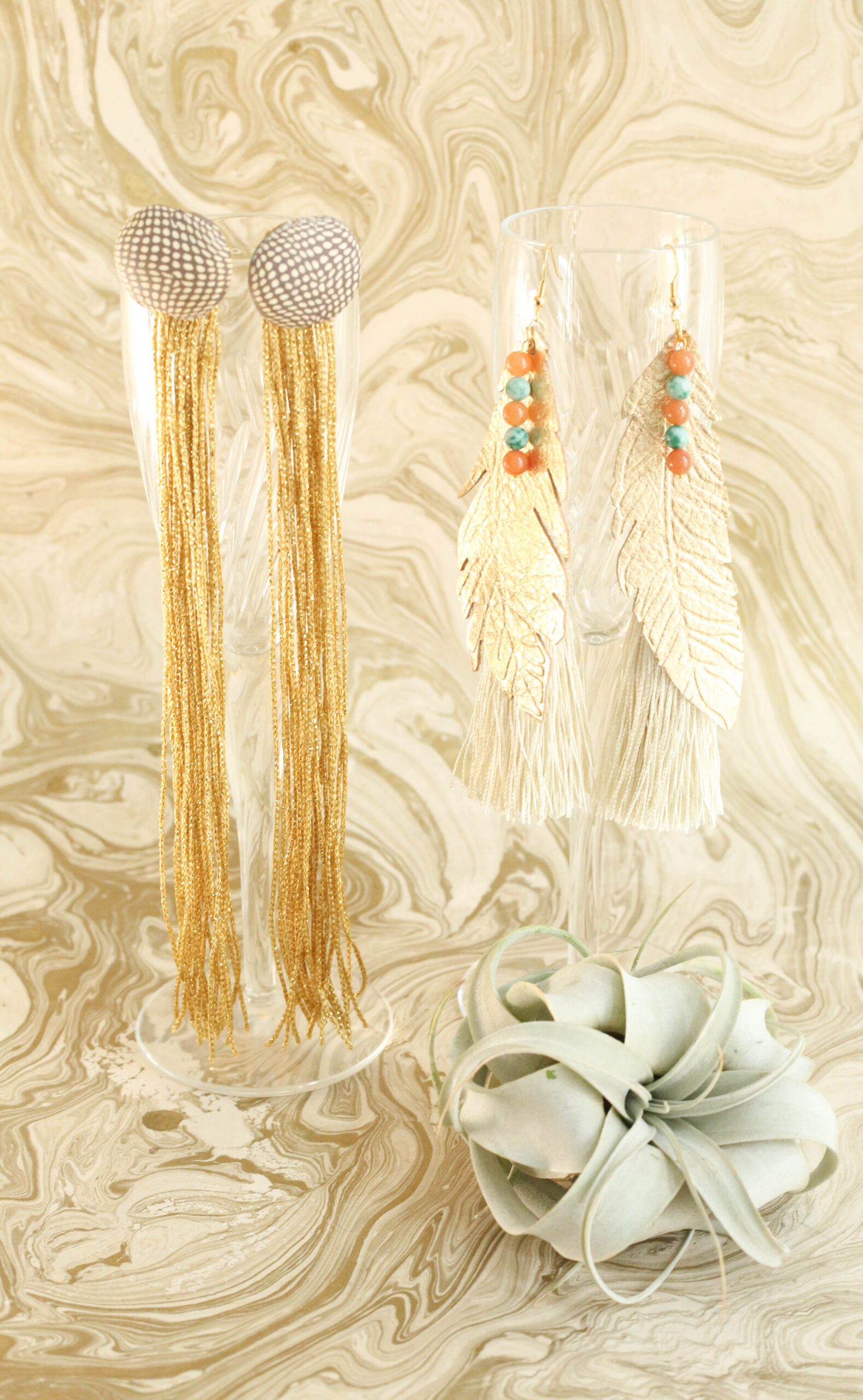 Create Your Own Unique Boho Glam Look!
I hope you get inspired to create your own unique statement earrings with feathers, beads, trims and tassels for that boho glam look that is so well loved.