Creating an adorable pumpkin maze in your own front yard is a fun way to engage friends and neighbors this fall season. Take a peek at some of the fun fall ideas I put together for Oriental Trading Company!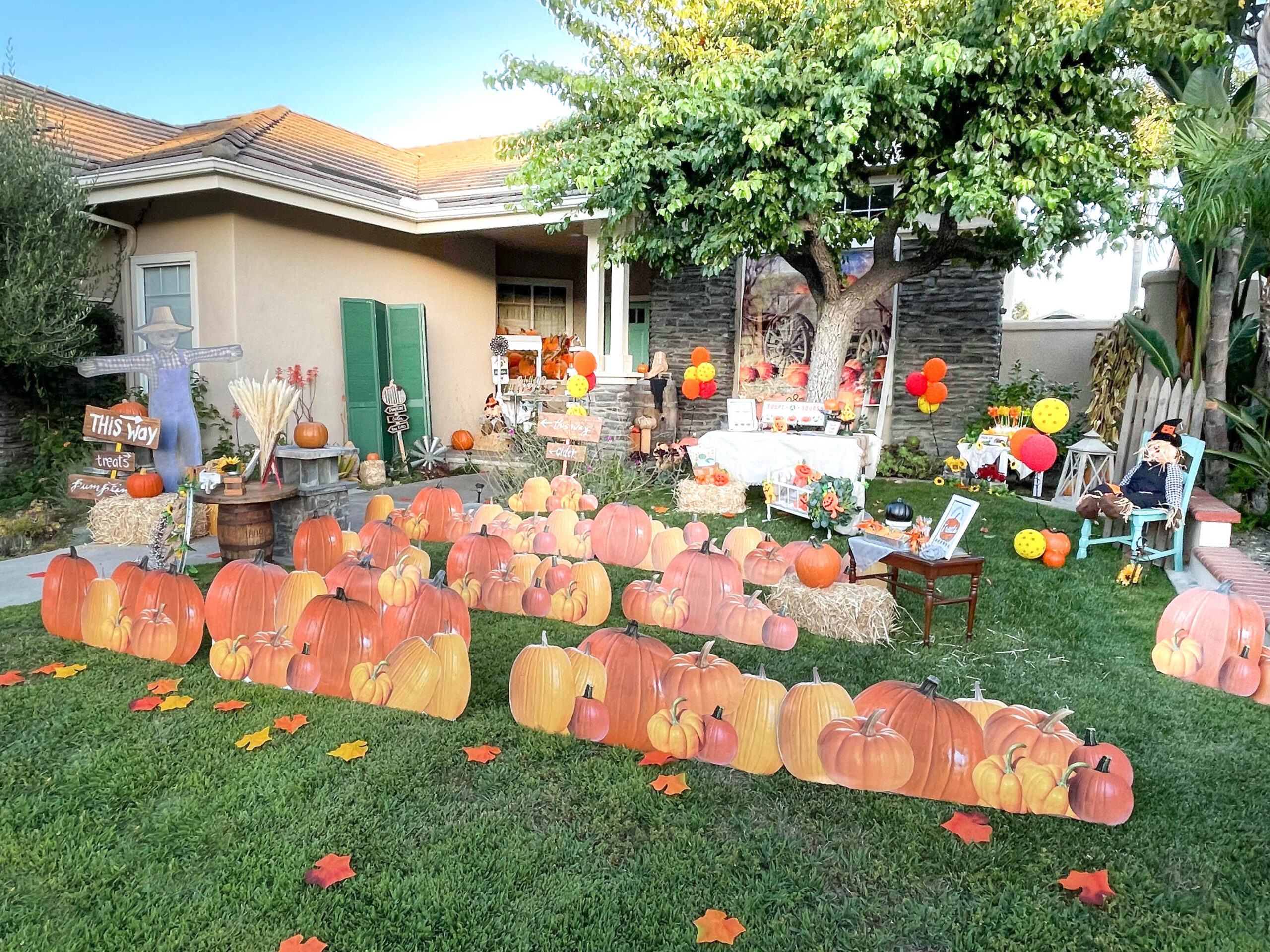 Several fun treat stations are placed throughout the pumpkin patch maze. Want to know a secret? The pumpkins are actually photorealistic images that are clustered onto cardboard backing and glued in place for a recyclable Halloween yard display.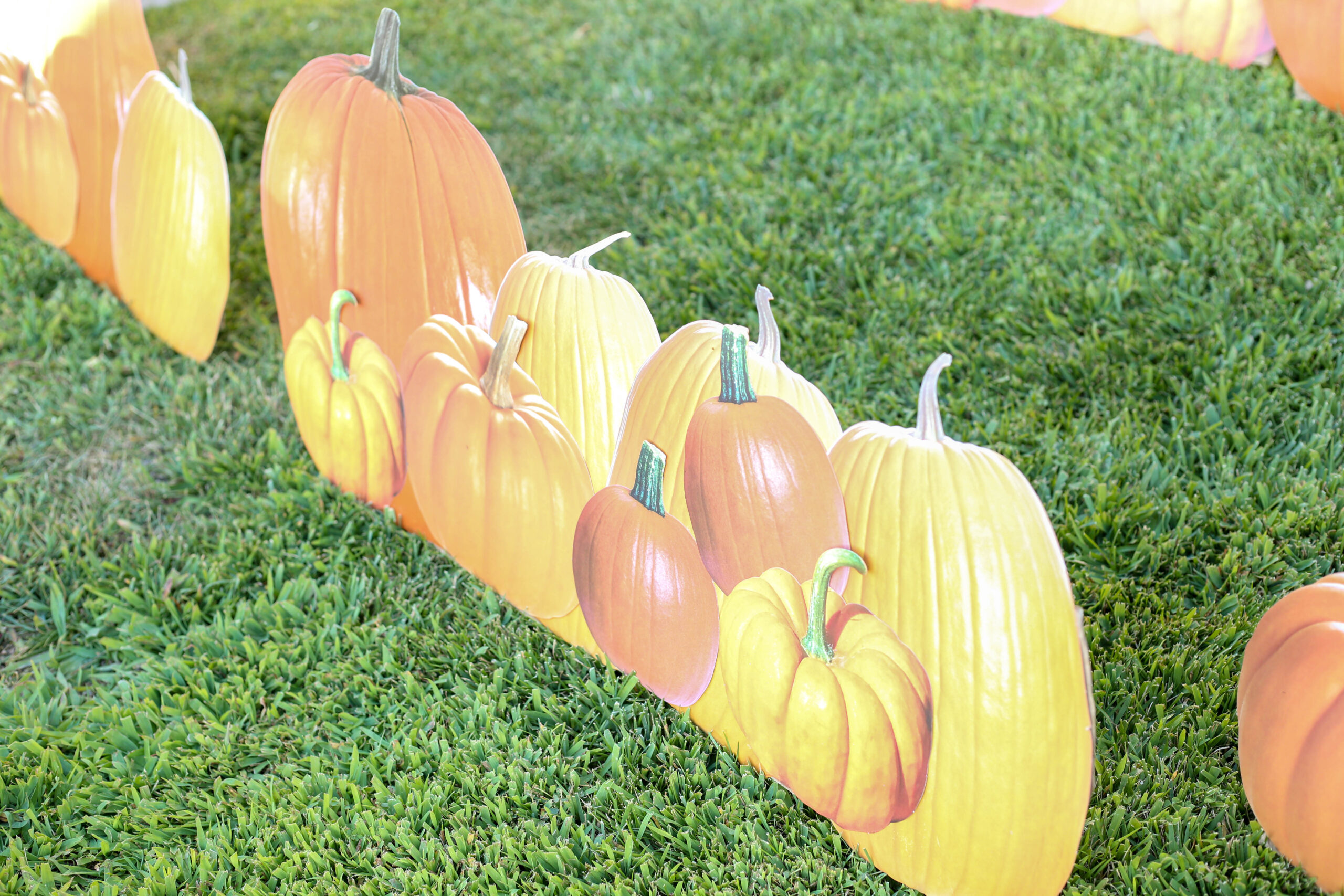 Painted pumpkins are placed into the scene with the cutest fall backdrop that looks just like a real pumpkin patch!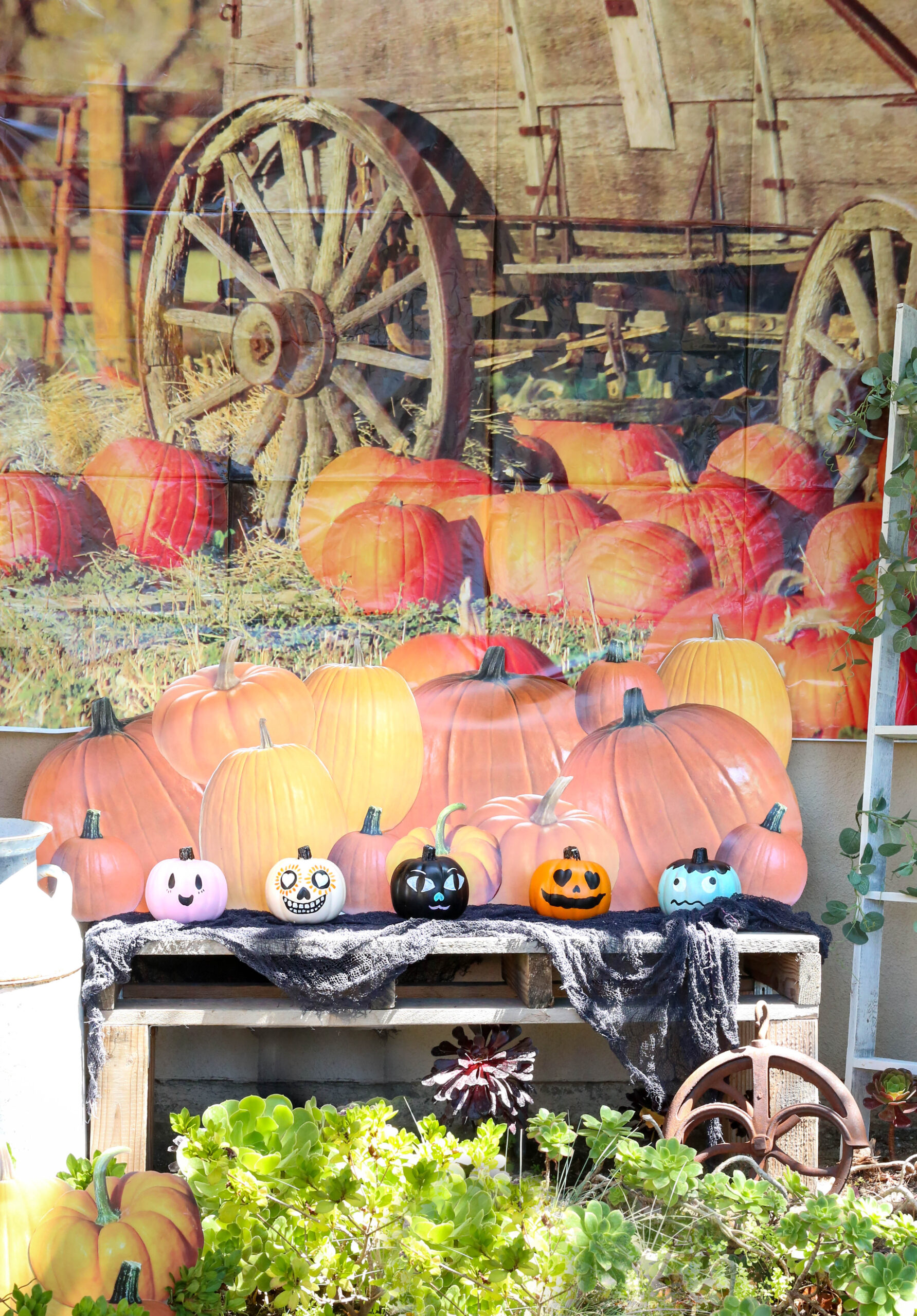 Adorable treat stations are placed throughout the yard, guests walk through and collect goodies.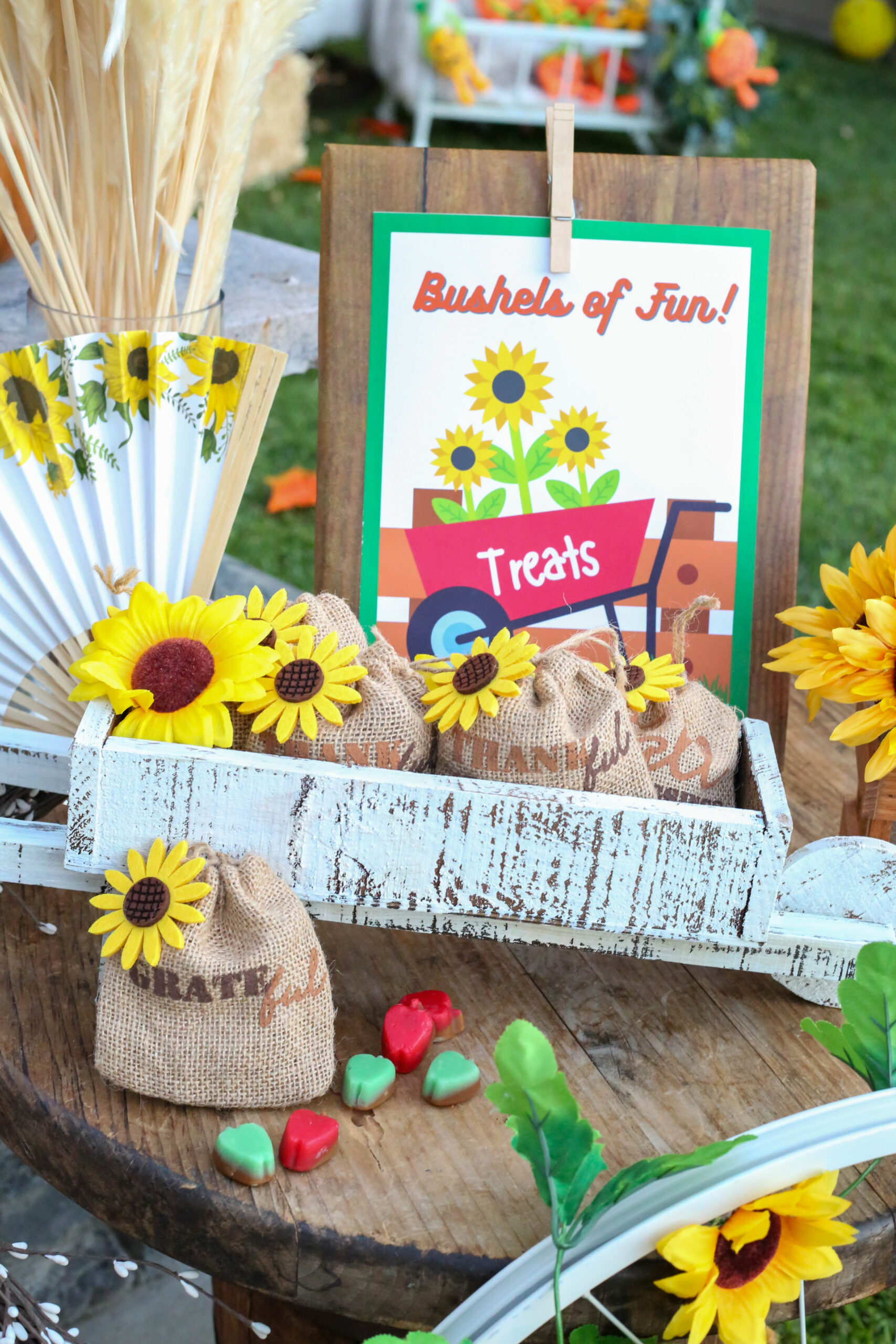 Don't miss out on adopting an adorable baby squash, and get my free printables to create all of the darling signs you see.