Create these smashing geode encrusted champagne glasses using just three items. Change up the colors to create your own unique looks. Crystals are a hot trend that's going to be around for a good long time, so embellish away! These faux crystals can be used in countless ways to adorn anything you'd like to give a little dazzle. See them in my Fortune Teller themed party, or use them in any way you'd like!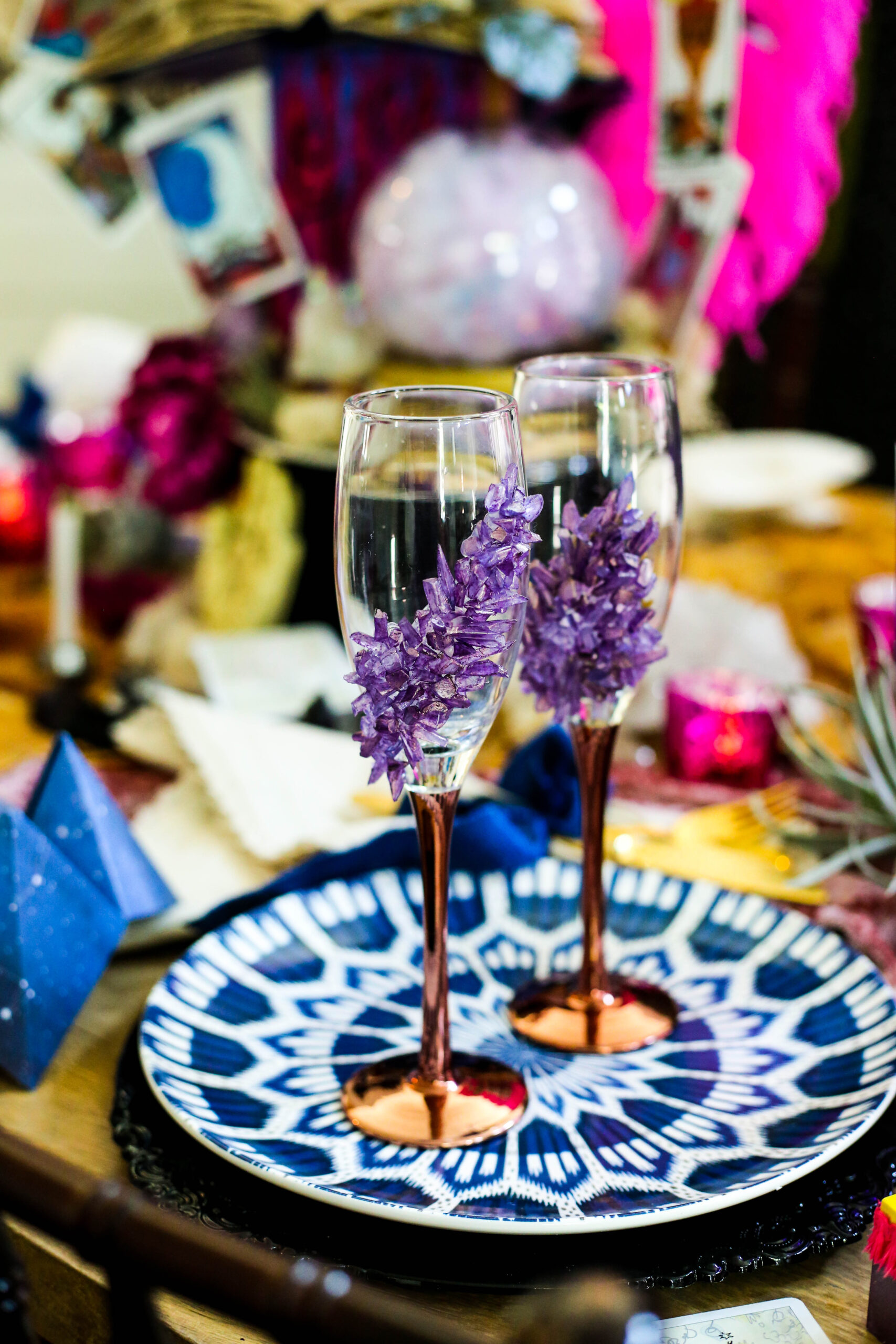 Here's What You'll Need:
Plain Champagne Glasses of your choice
AdTech Clear Glue Sticks, about 3
Scissors
Plaid Color Shift Paint in Plum Flash and Blue Flash
Step 1
Using scissors, cut two of the glue sticks into small shards. Yes, these crystals are made from GLUE STICKS!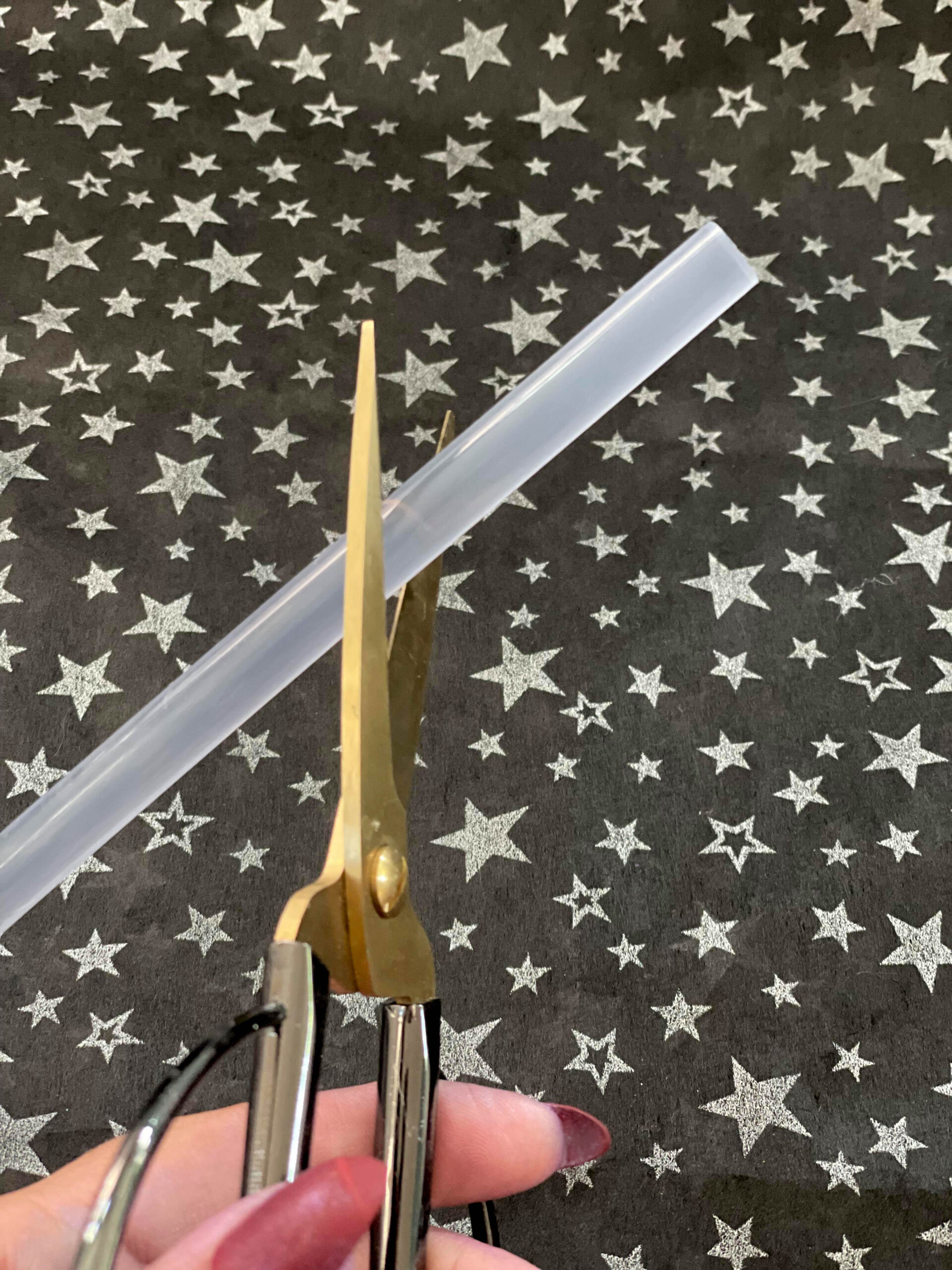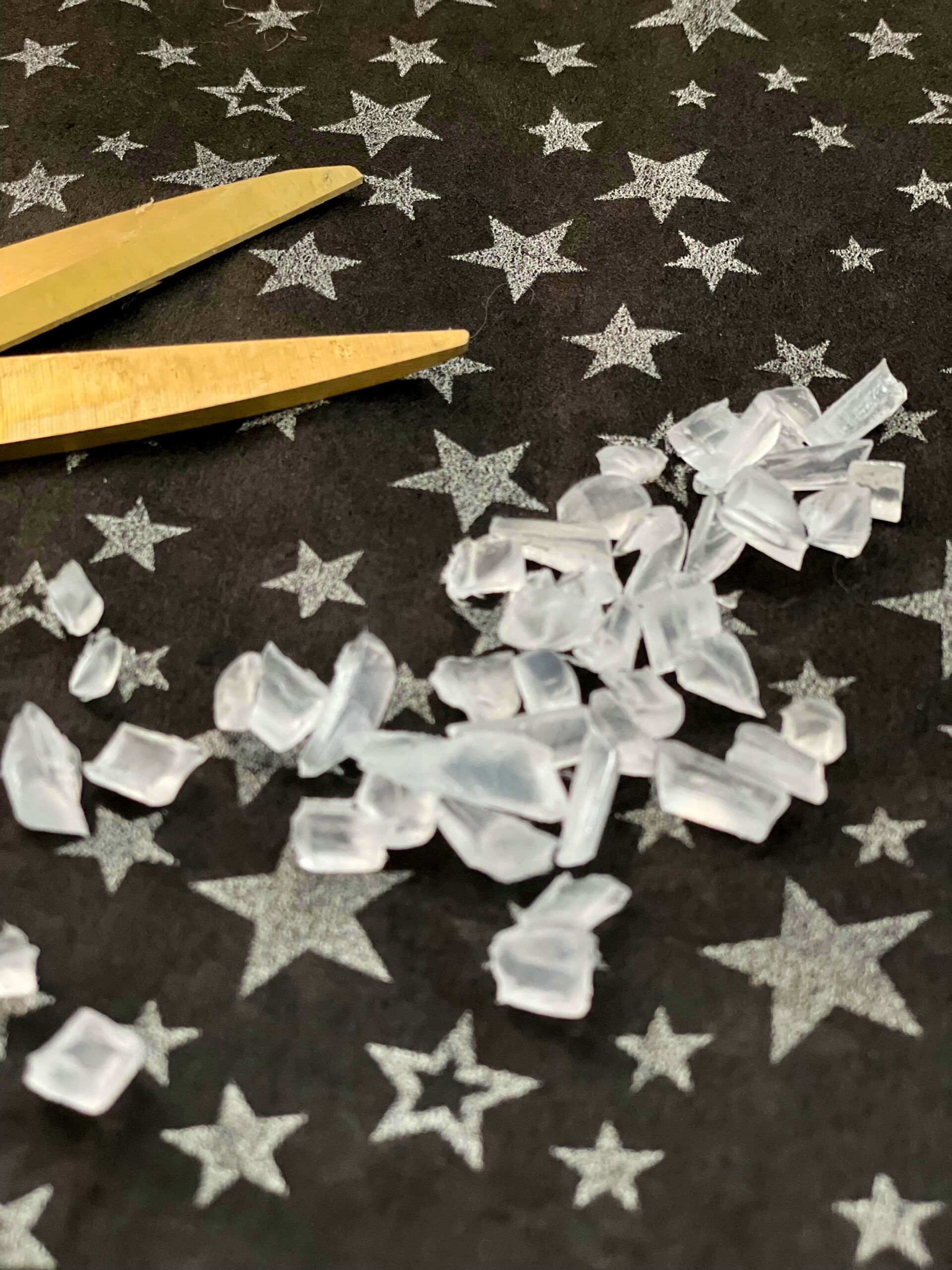 Step 2
Place the shards on a surface to paint them. I used FolkArt Color Shift Paint in Plum Flash to create these amethyst crystals I also added a little touch of FolkArt Color Shift in Blue Flash to give some of the crystals a varied color look.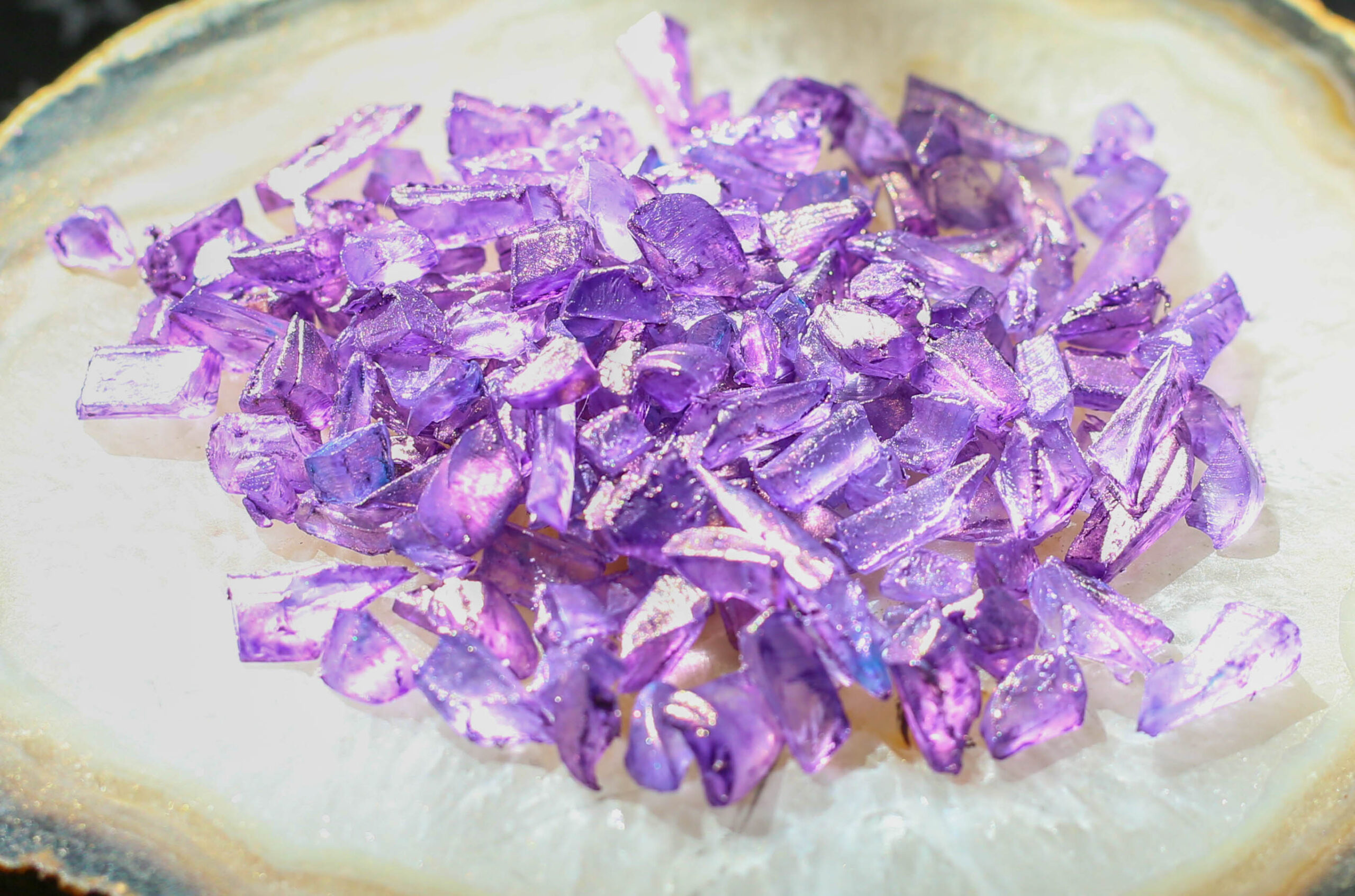 Step 3
Using hot glue, I created an upward pointing leaf shape on a clean, dry champagne glass. (I like to wipe mine down with an alcohol wipe before doing a craft like this to ensure good adherence).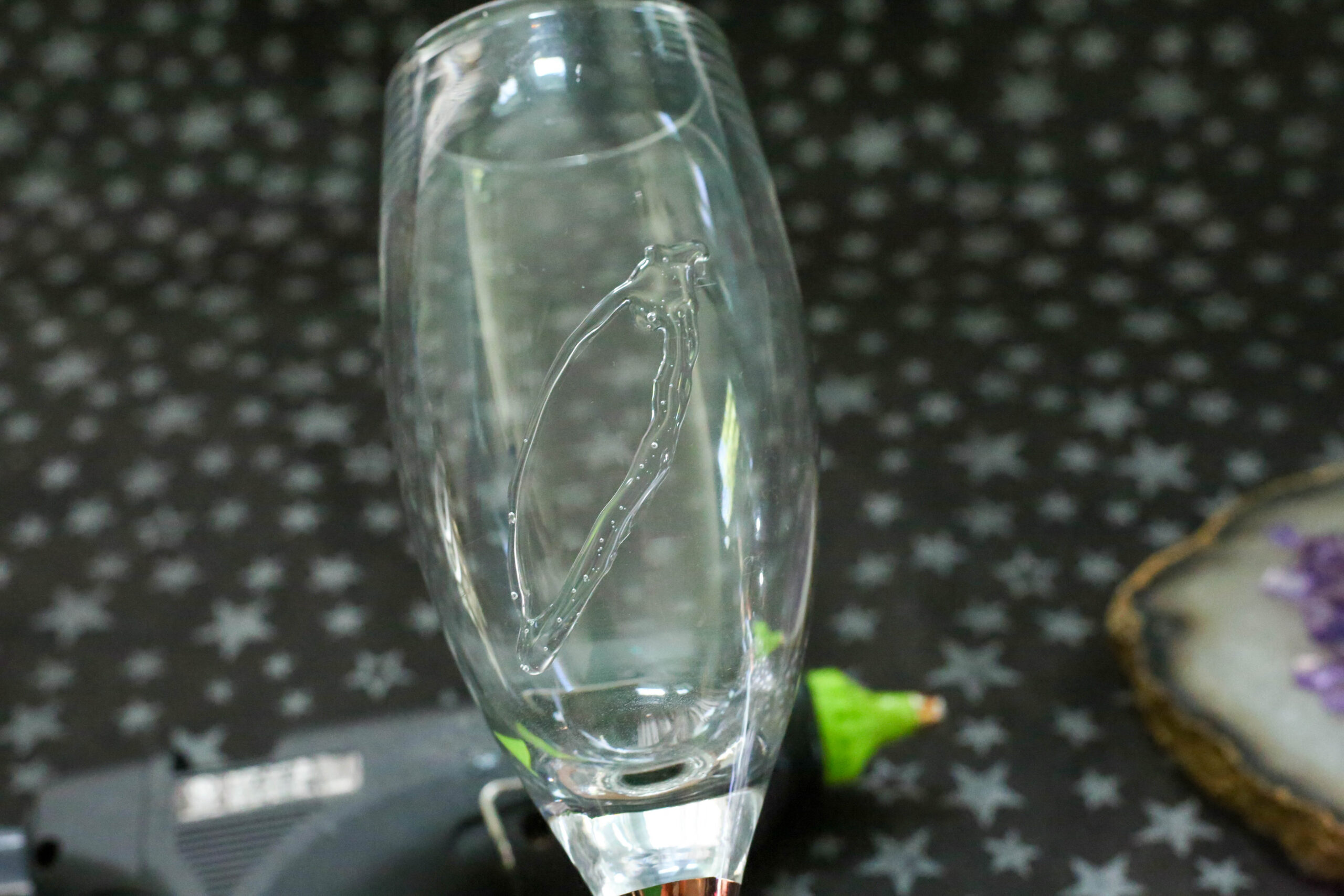 Step 4
Add the faux "crystals" using craft tweezers. Arrange them any way you like, keeping in mind that the way crystals grow naturally is generally radial.