Spring is in the air, and since we aren't able to get out and enjoy it in the traditional ways, it's time to get creative! March is national craft month, and I came up with a cute and crafty way to gift your neighbors with some cheer while practicing safe social distancing. Create fun decorated gift bags for your neighbors using Goetze's Caramel Creams and Mini Cow Tales. These sweet treats will be a welcome gift while friends and family are cooped up.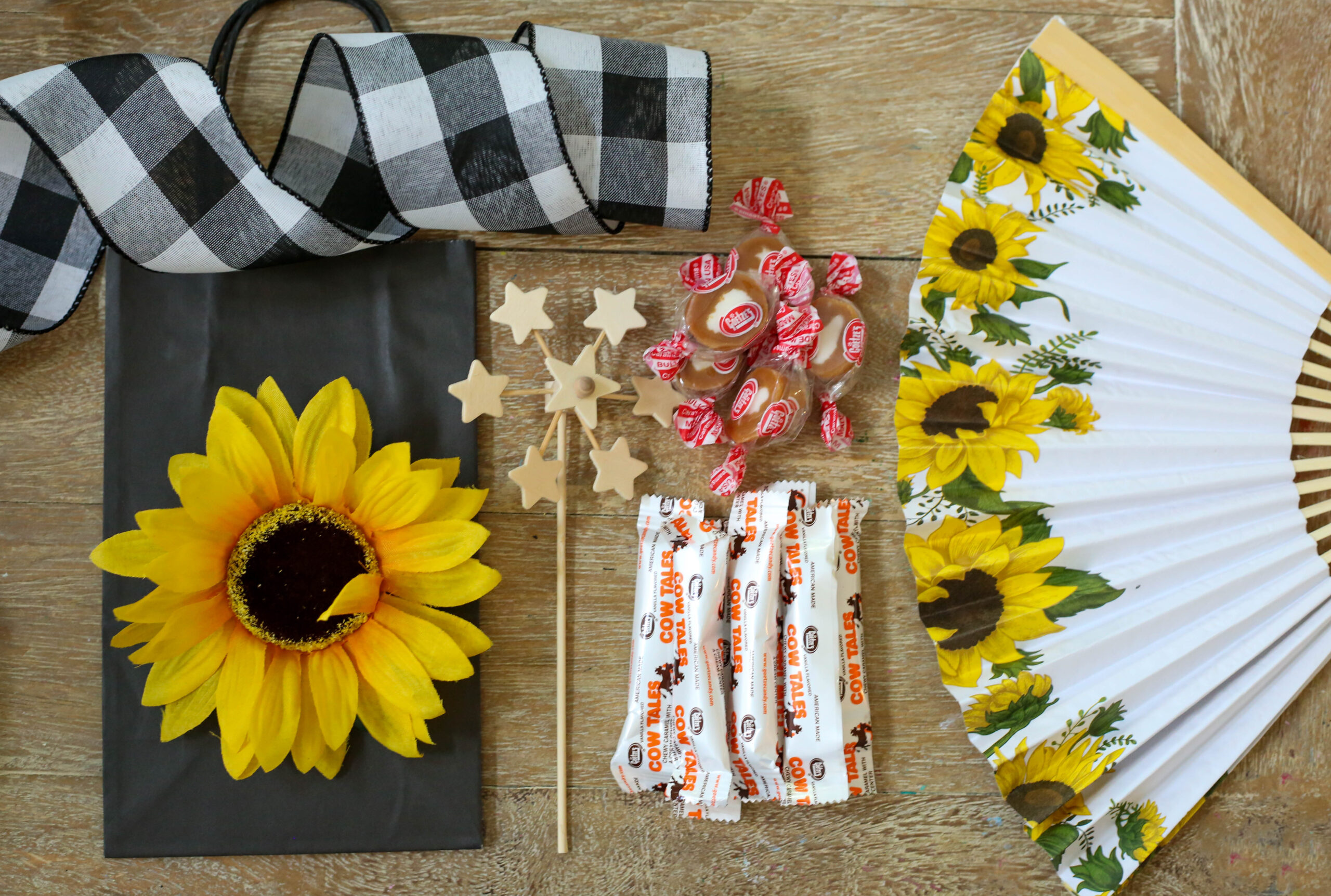 Create an assembly station on a table top. Be sure to have plenty of Goetze's Caramel Creams on hand!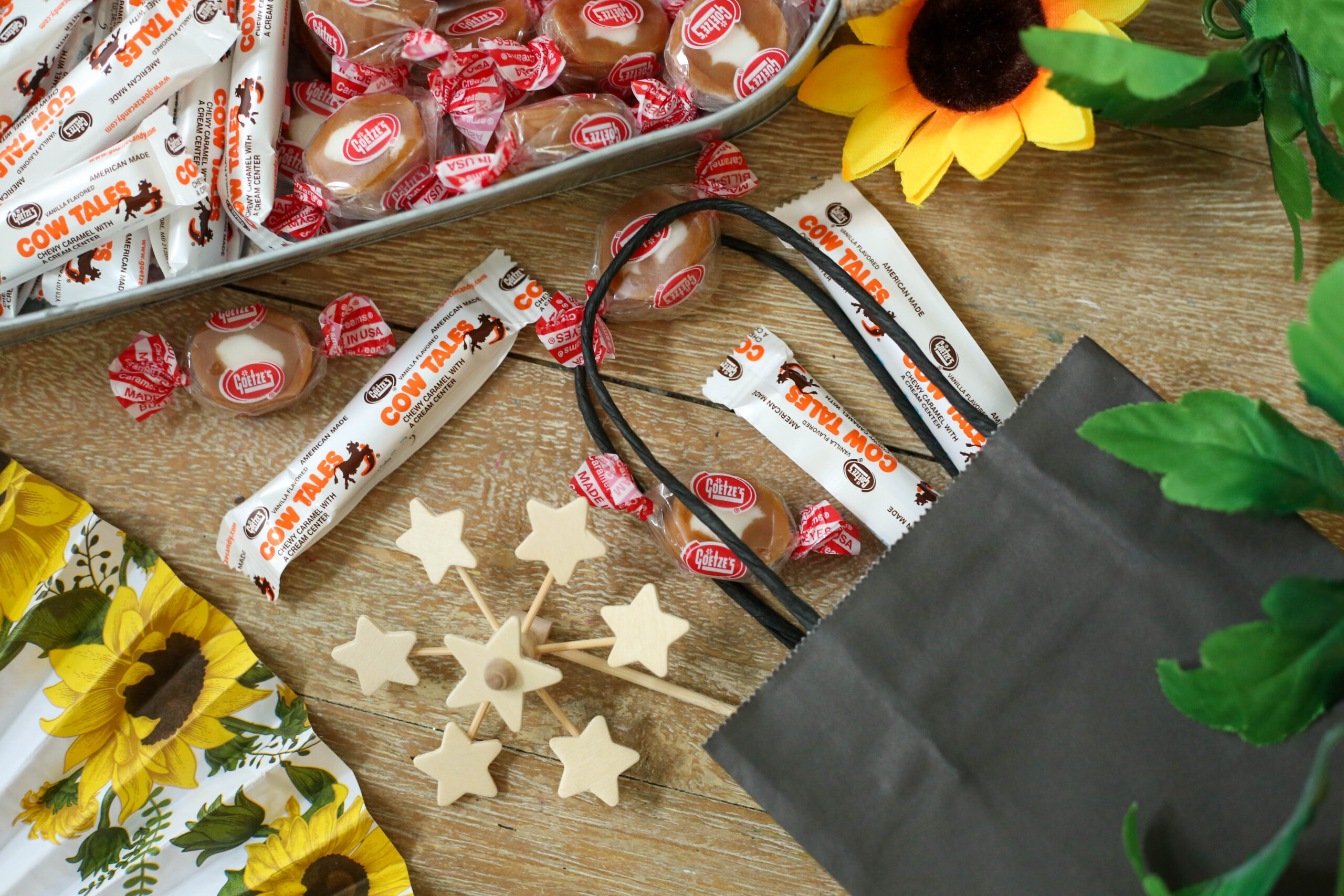 A sunny sunflower hand fan is a cheerful touch of color against a black bag. A generous handful of tasty Cow Tales Minis are then added to the gift.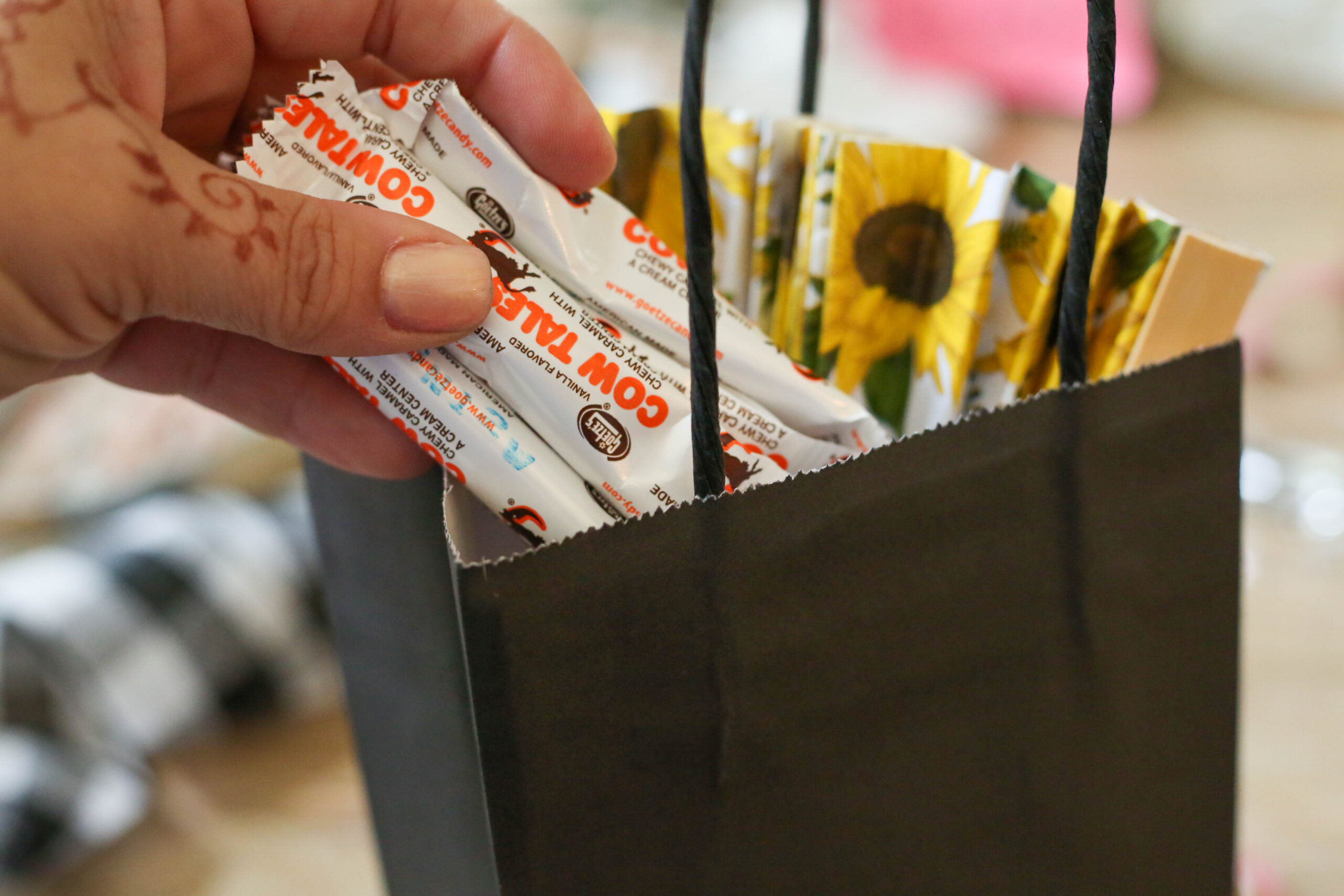 Toss in another handful of Caramel Creams, we could all use a little extra sweetness right now!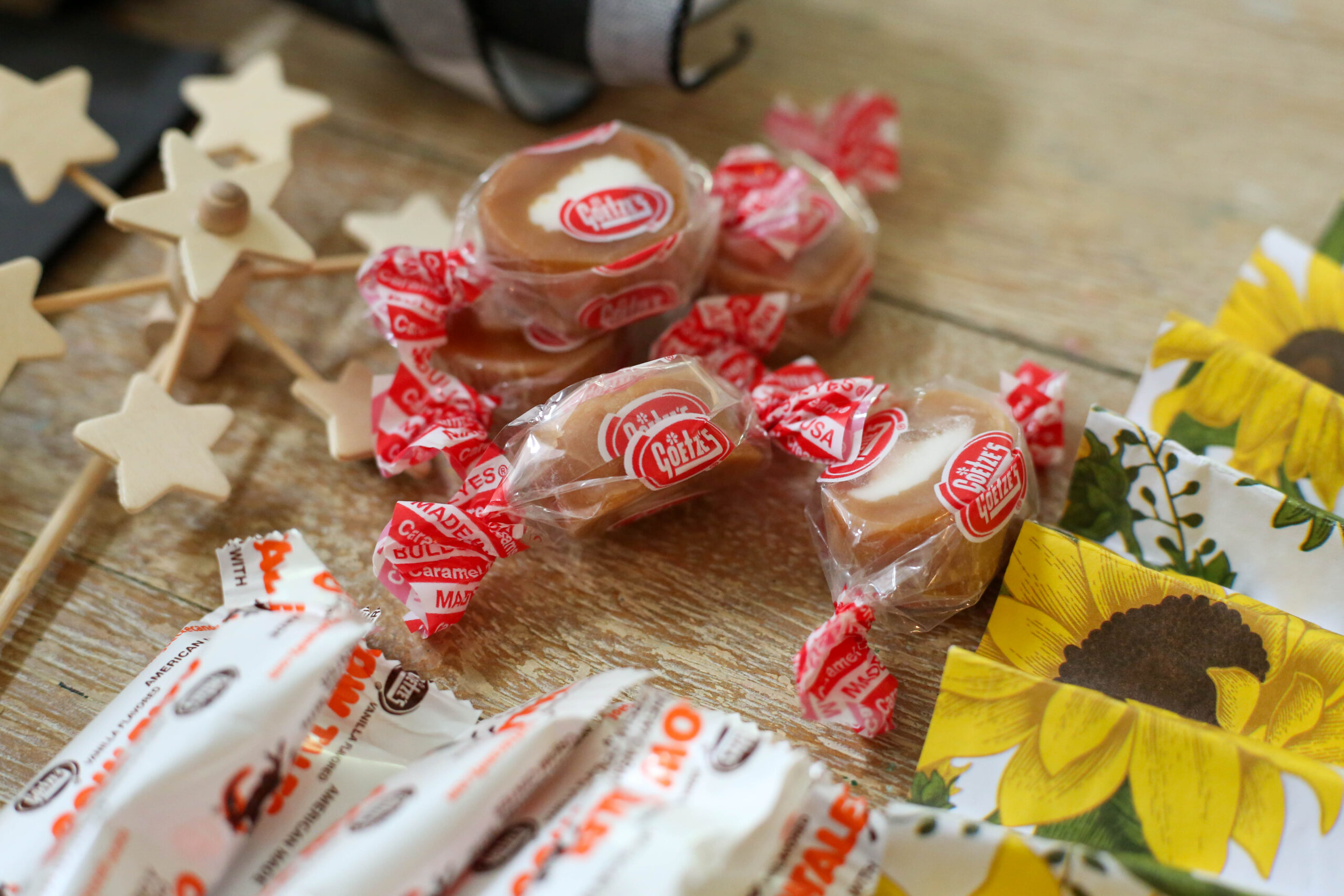 Decorate your gift bag with a large faux flower and a length of patterned ribbon, tied into a voluminous bow. I chose a fun buffalo check pattern that looks darling with the yellow shades in my other treats. A wood pinwheel is also a cute touch. I found this on the website of a popular online party retailer.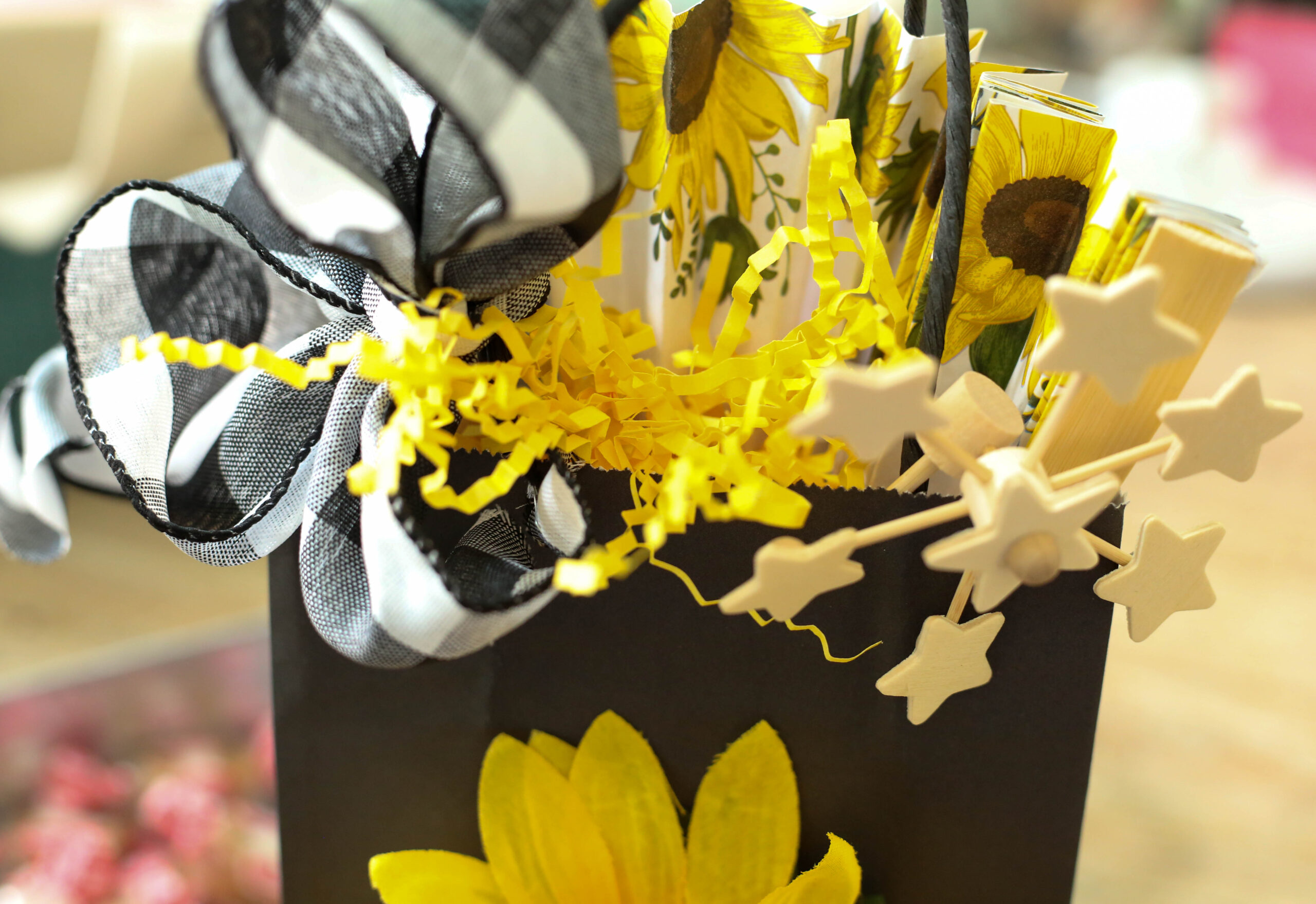 A touch of bright and sunny yellow paper shred adds a festive flair, don't you think?
Your finished neighbor gift is ready to be delivered. Luckily, you know everyone is home these days!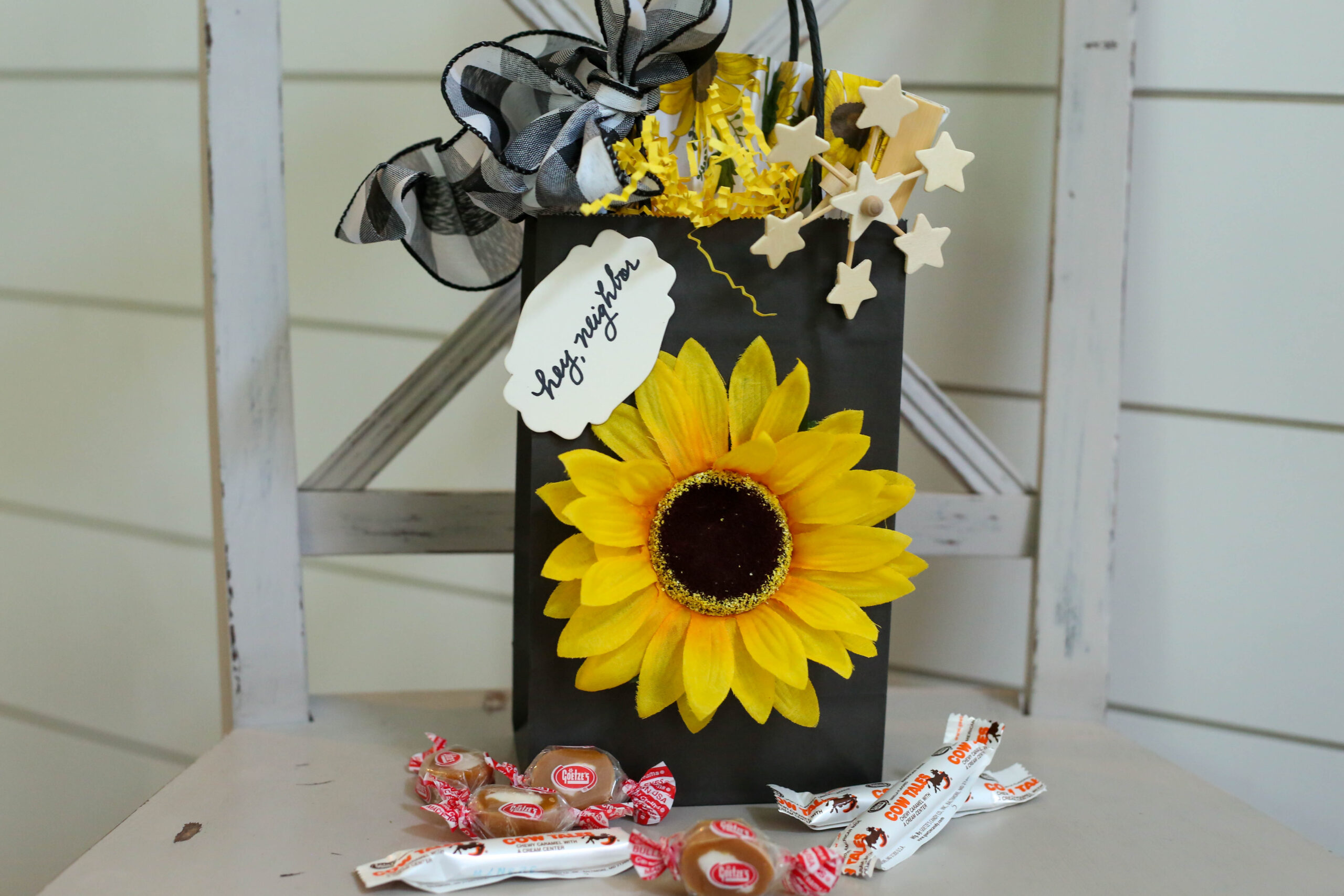 This review is based strictly on my opinion.  Others may have a different opinion or experience with the product listed above.  I was provided a sample free of charge by the recommended brand in exchange for my candid opinion.