Chirp! Chirp! These little Easter craft chicks have hopped on over to a carton of fun painted eggs with glittery accents! You won't believe how easy these are to create yourself!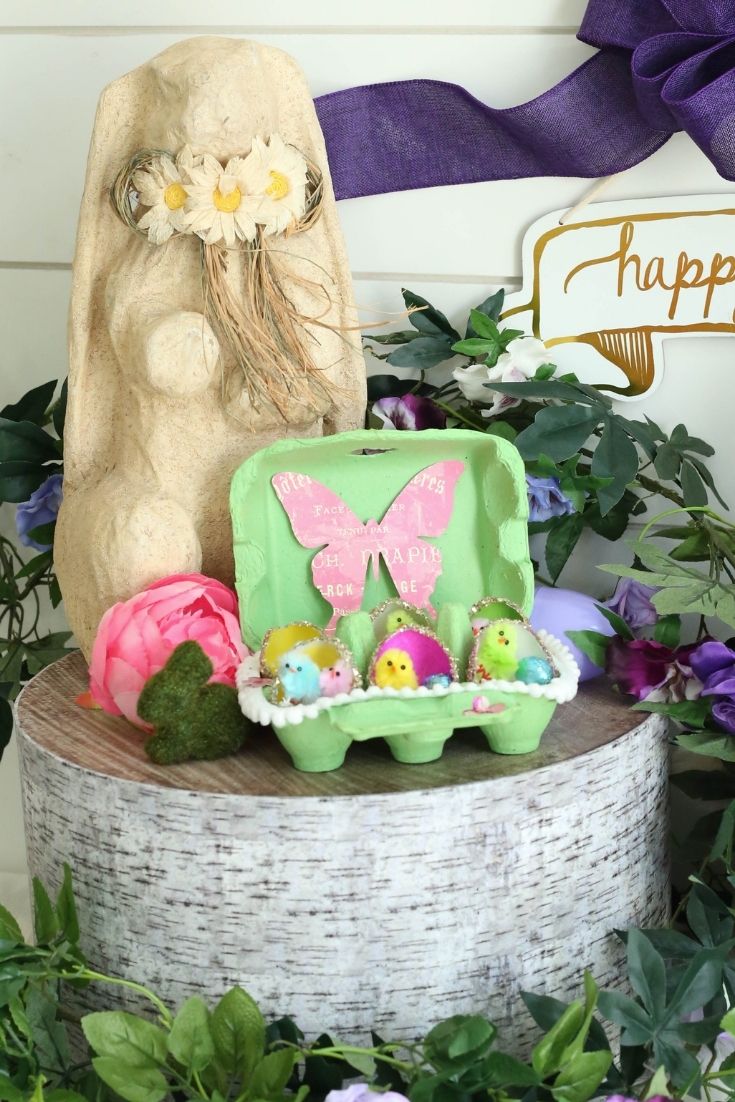 An Easter Craft That's Fun for Everyone
This bright and cheery Easter decoration is easy and fun to make, and can even be done with kids! This craft is made with real eggs, which makes it an egg-stra fun one for Easter. The addition brightly colored paint, glass glitter and cute little Easter chicks makes for a very nostalgic Easter craft.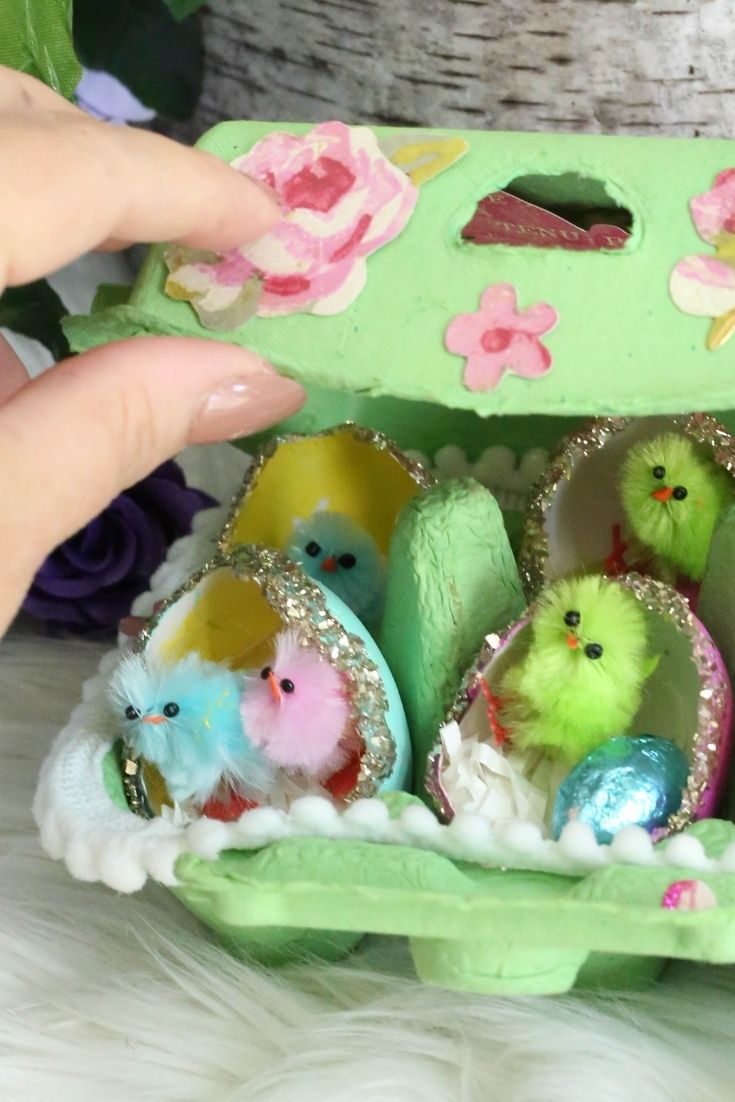 Commitment and Skill Level
This craft makes a set of six eggs in a half egg carton. The craft uses hot glue and scissors, so if you are doing this with kids, adult supervision is required. This craft will take about an hour to complete, not including dry time for paint and Mod Podge. Paint, brushes and Mod Podge were provided to me with compliments of Plaid Crafts as part of their Ambassador program. Give them a follow for more fun craft ideas and products!
Here's what you'll need:
Martha Stewart Satin Acrylic Craft Paints, (colors linked below)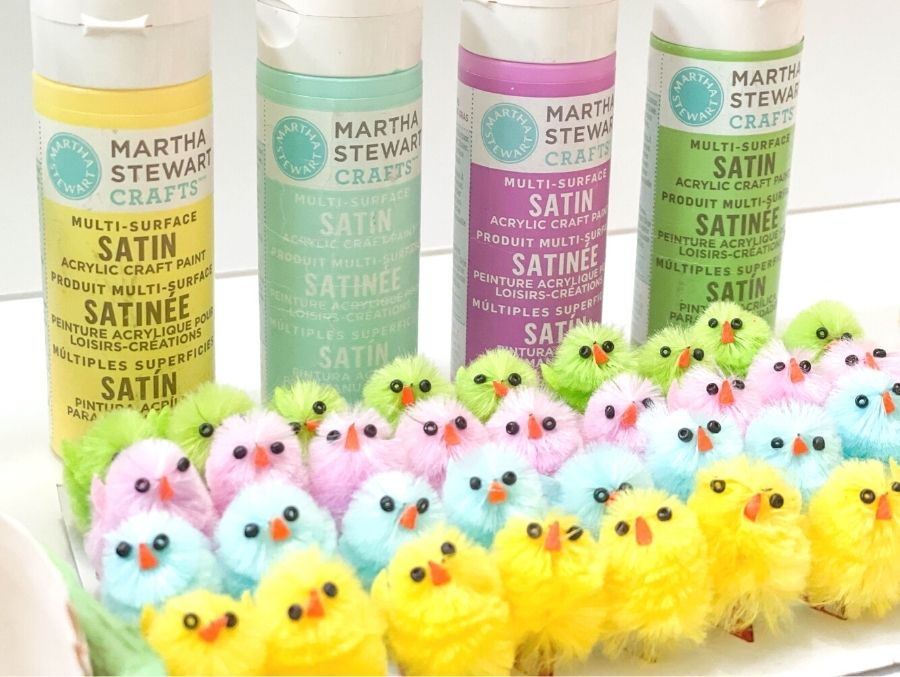 Glass glitter, or glitter of your choice
Six eggshells, carefully cleaned and inner membrane removed
Chocolate candies or other treats for filling the eggs
Hot Glue and Glue Sticks
Scissors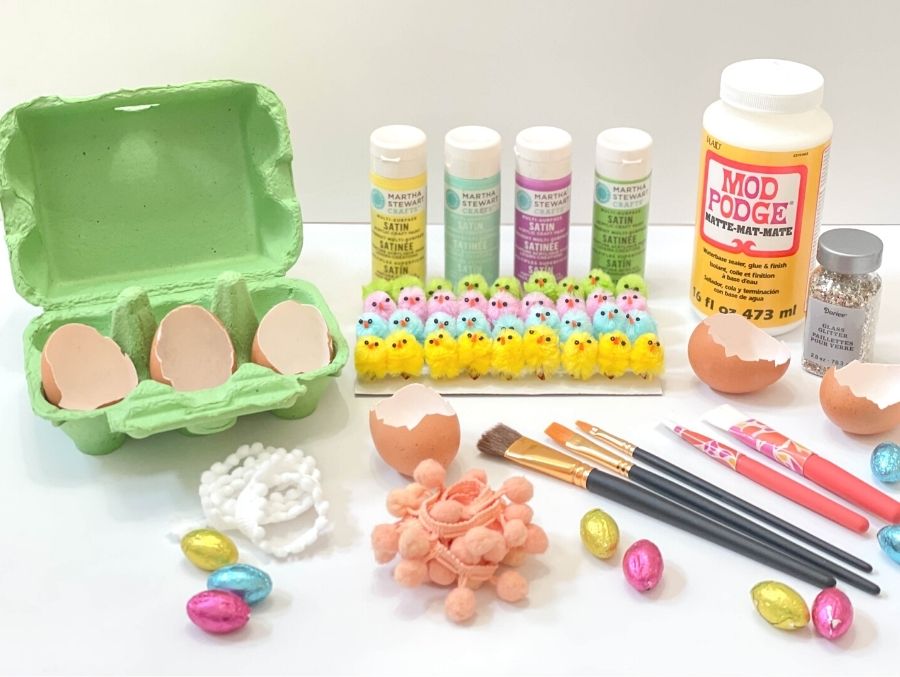 Let's Hop To It!
The eggs are cleaned thoroughly, including removal of the inner membrane. Coat the inside and outside with a generous coat of Mod Podge and allow to dry thoroughly.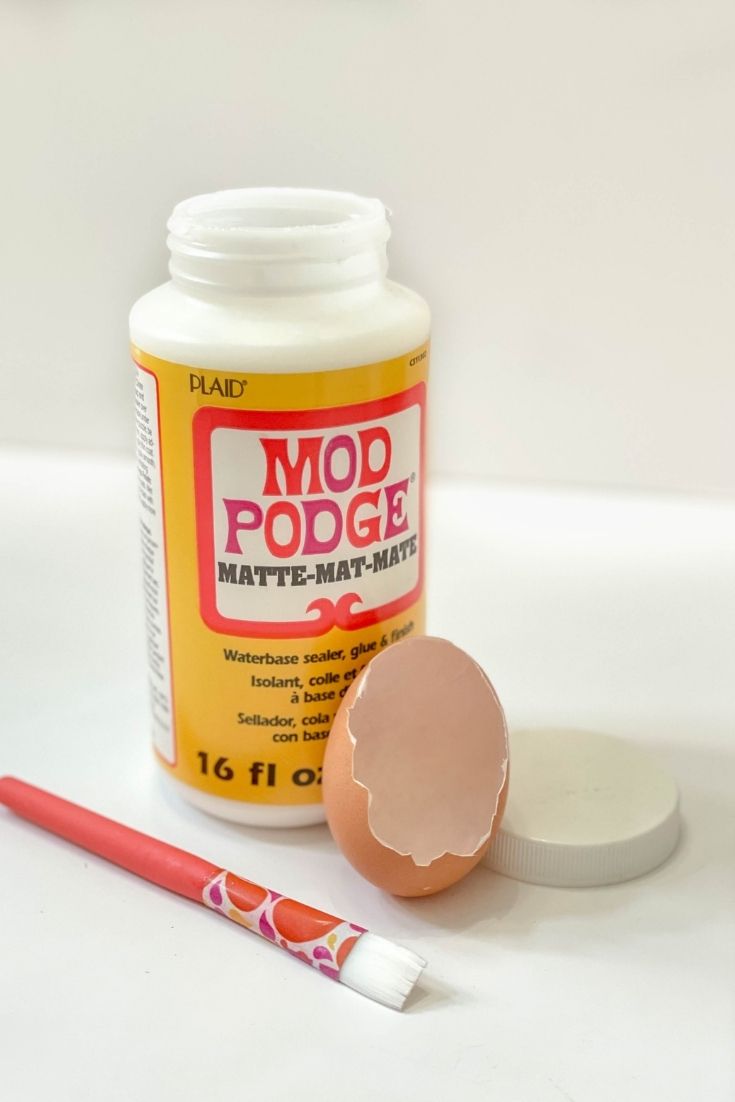 Mod Podge can also be used to "fix" superficial cracks in the egg's surface, and can be painted over  later.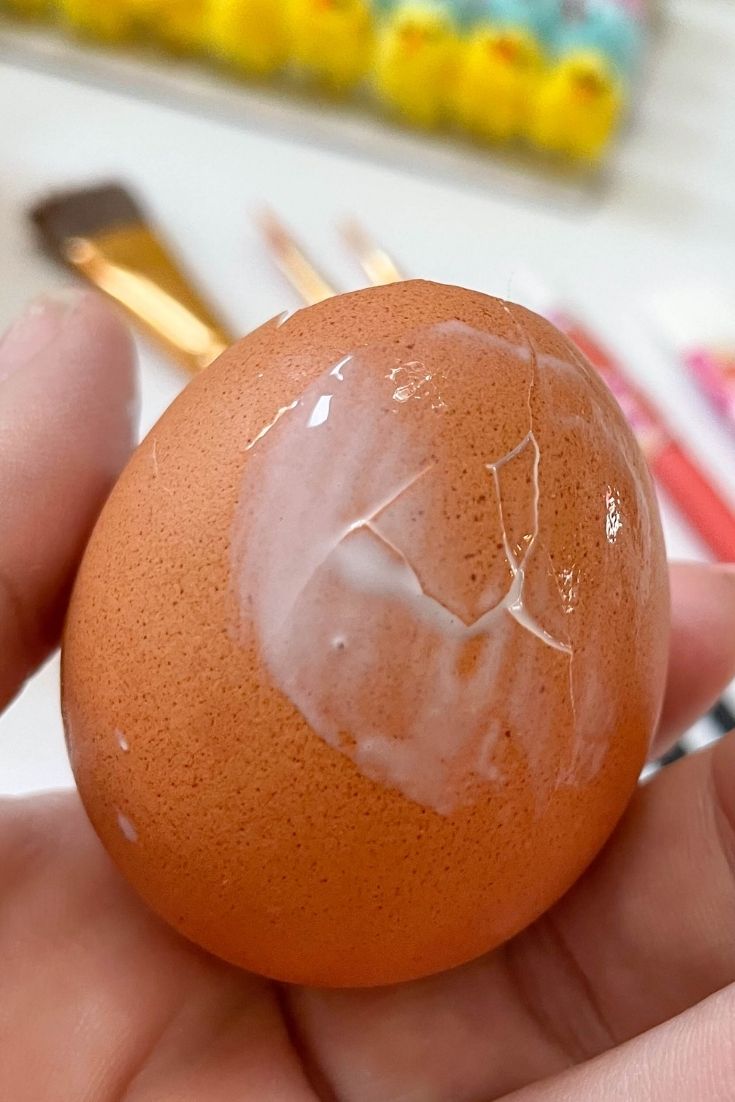 Once the shells are dry, you can paint the inside, outside, or both! I like to create a mix of natural and painted outer shells, with contrasting inner shells. I use my glue gun to carefully outline the edge of the opening and dip it in glass glitter. The vibrant spring colors of the paint are reminiscent of Easter and springtime. The champagne colored sparkle of the glass glitter reminds me of nostalgic vintage Easter decorations from my childhood.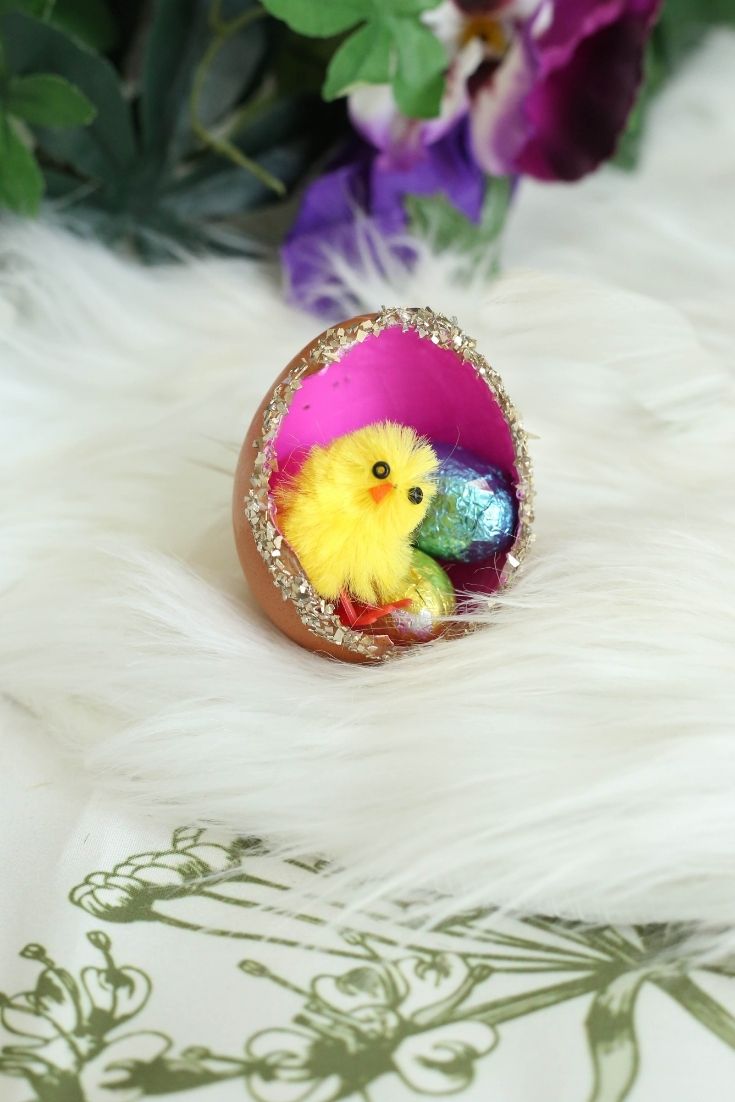 I added a little paper shred and some chocolate eggs to mine. I can think of lots of cute Easter treats to hide inside these eggs!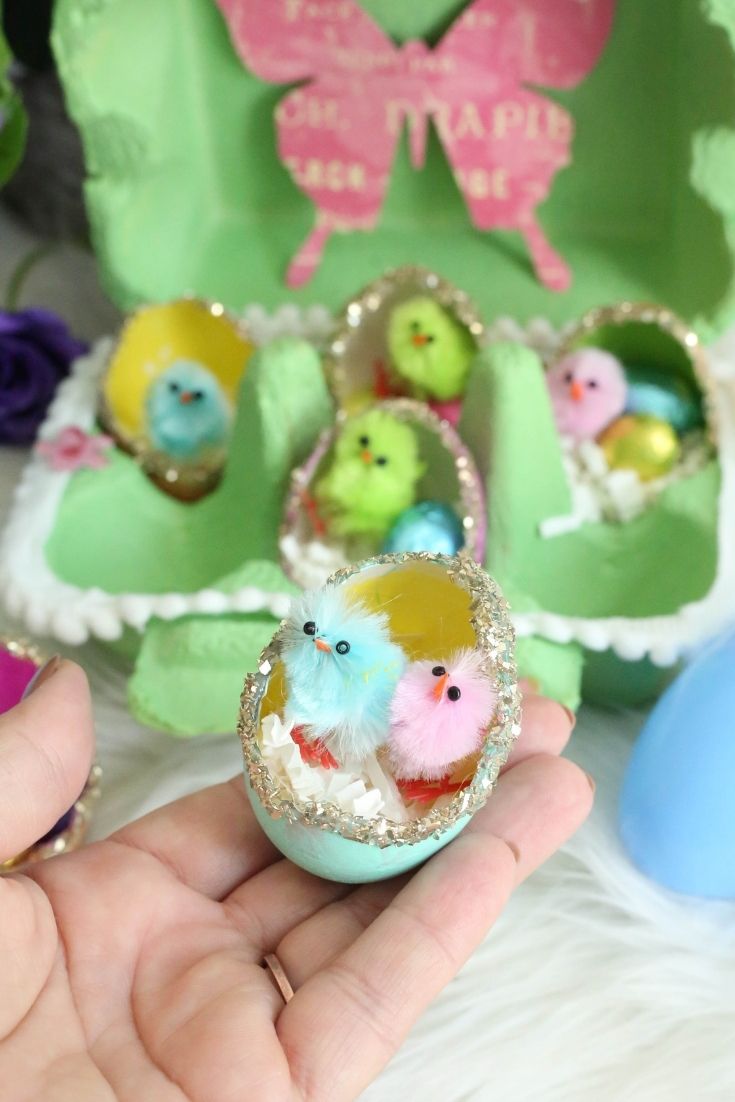 To house these delicate Easter egg crafts, a vibrant green egg carton was perfect.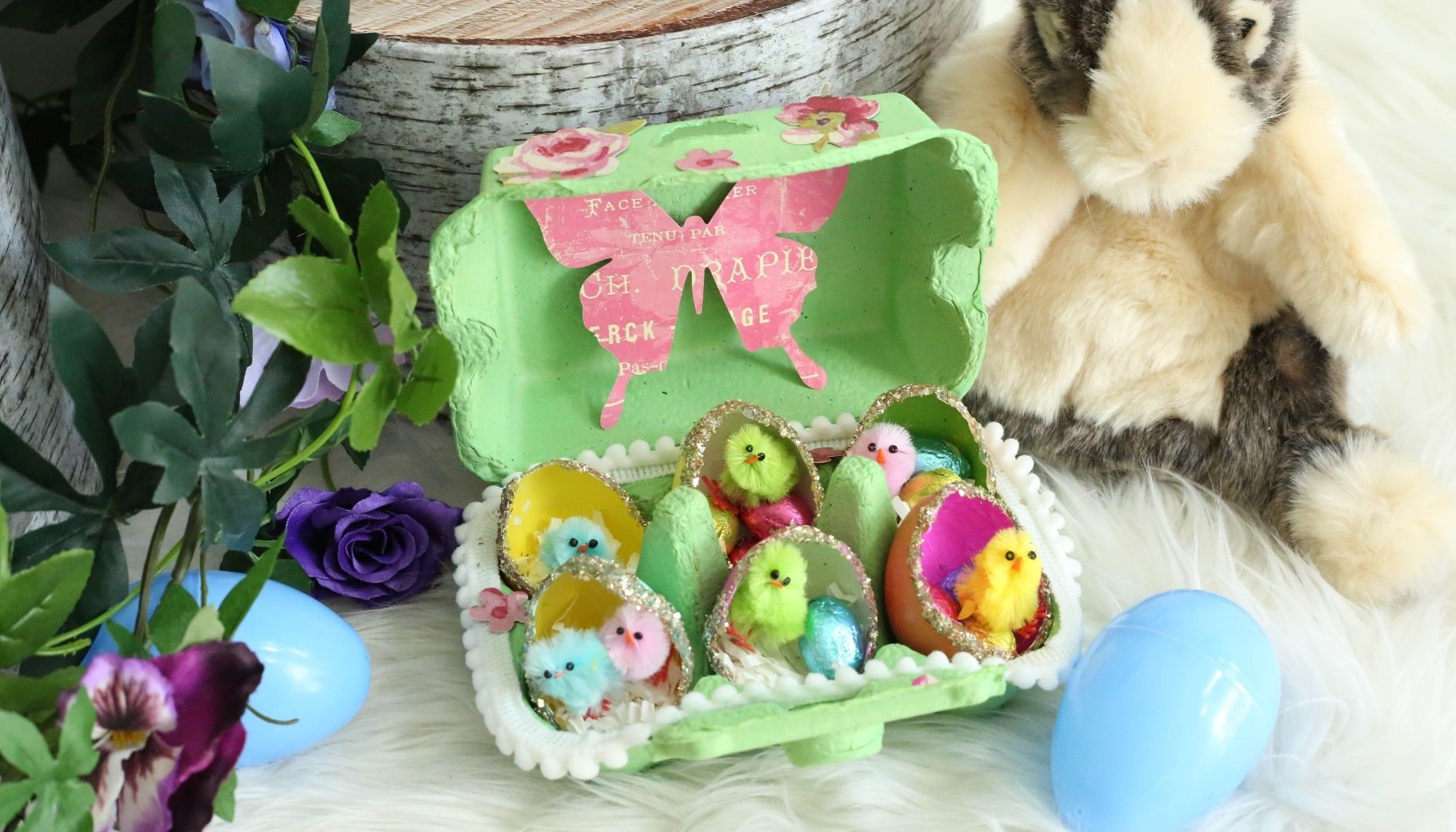 These are fast and easy to make, and can be kept to display year after year, or gifted. Try adding patterns or stickers to make them even more unique. Most of all, have fun and let your creativity lead the way!