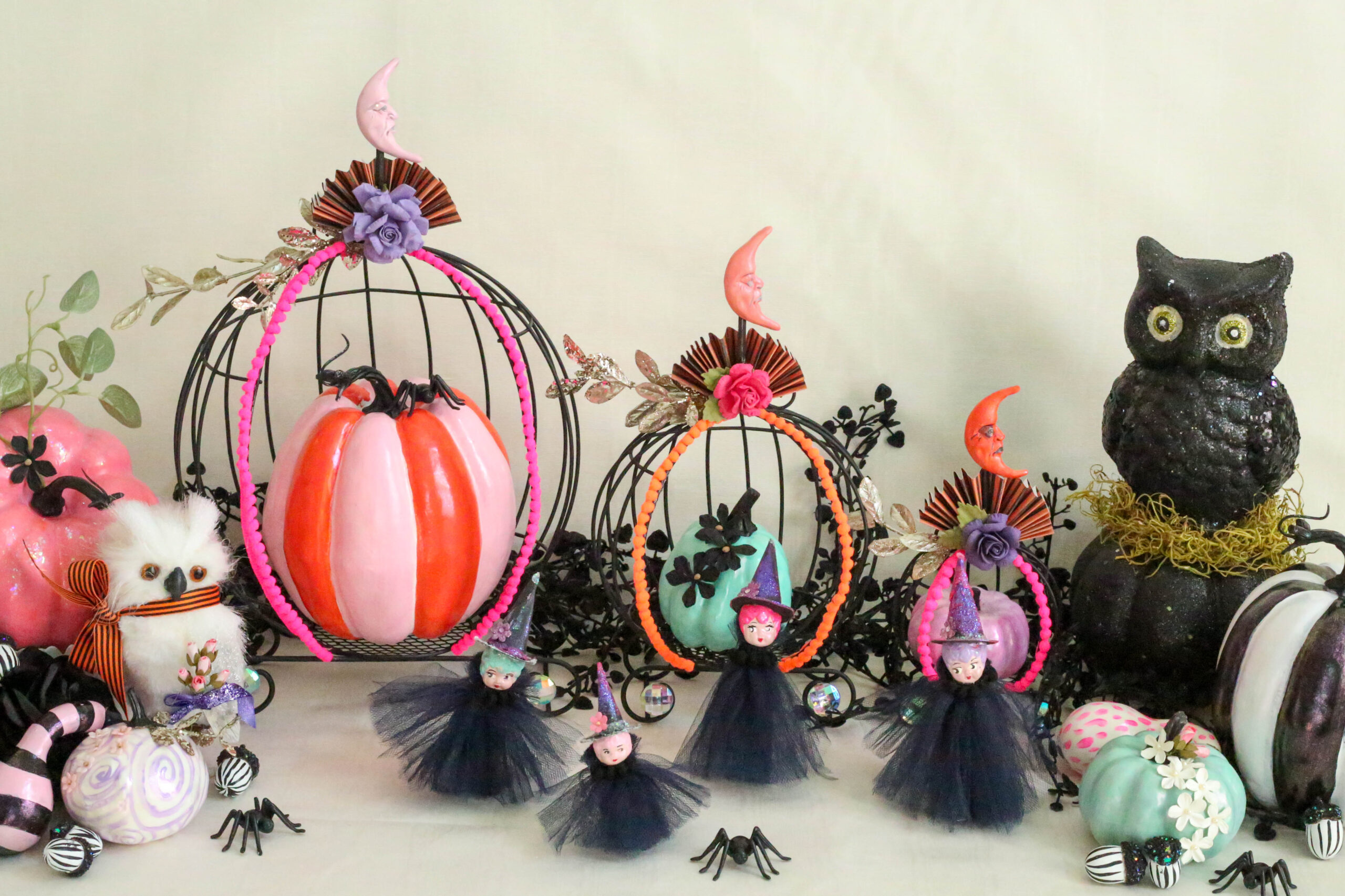 Create a Unique Halloween Mantle
Adding a whimsical Halloween display to a mantle or shelf in your home or shop is a fun way to express your creativity and get crafty. This trio of pumpkin cages and tiny witch figures offers a rare peek into a tiny enchanted world. A Halloween parade has just begun in the pumpkin patch, and it's bursting with brightly painted Halloween pumpkins, striped and glittered acorns, whimsical paper flowers and neon colored pom poms. The entire affair is quite jovial, and is overseen by glittering owls and spooky spiders.
As an ambassador for Plaid Crafts, I received fun products to create this darling Halloween display idea, with their complements. Links to their products are included in the materials list below.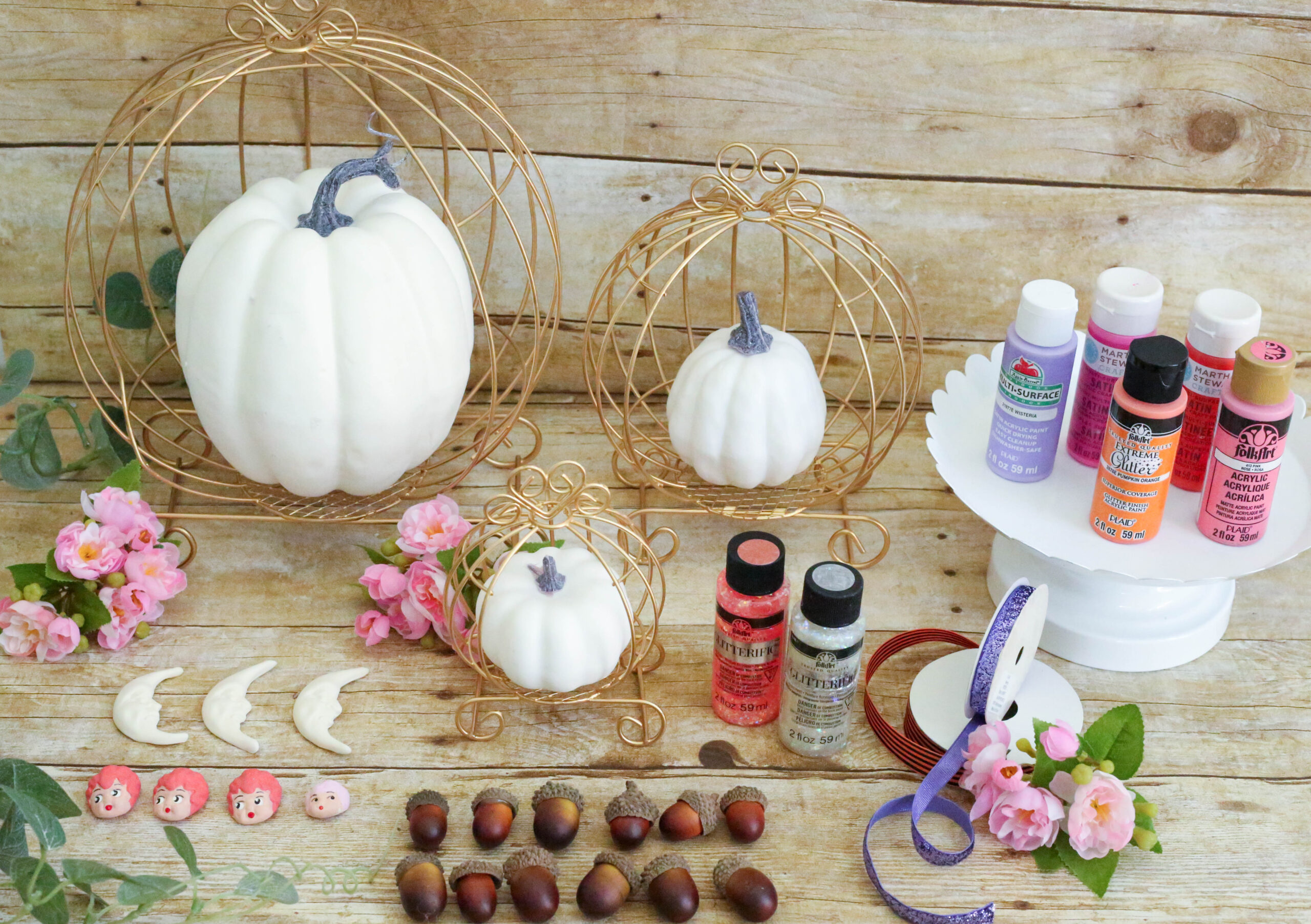 Here's What You'll Need:
Prepare Your Base Pieces
The pumpkin carriages were sprayed with a quick coat of matte black spray paint, and instantly took on an entirely new look. I thought it would be cute to line them up, parade float style, and decorate each one in different ways, using a color palette of pink, orange, mint and purple.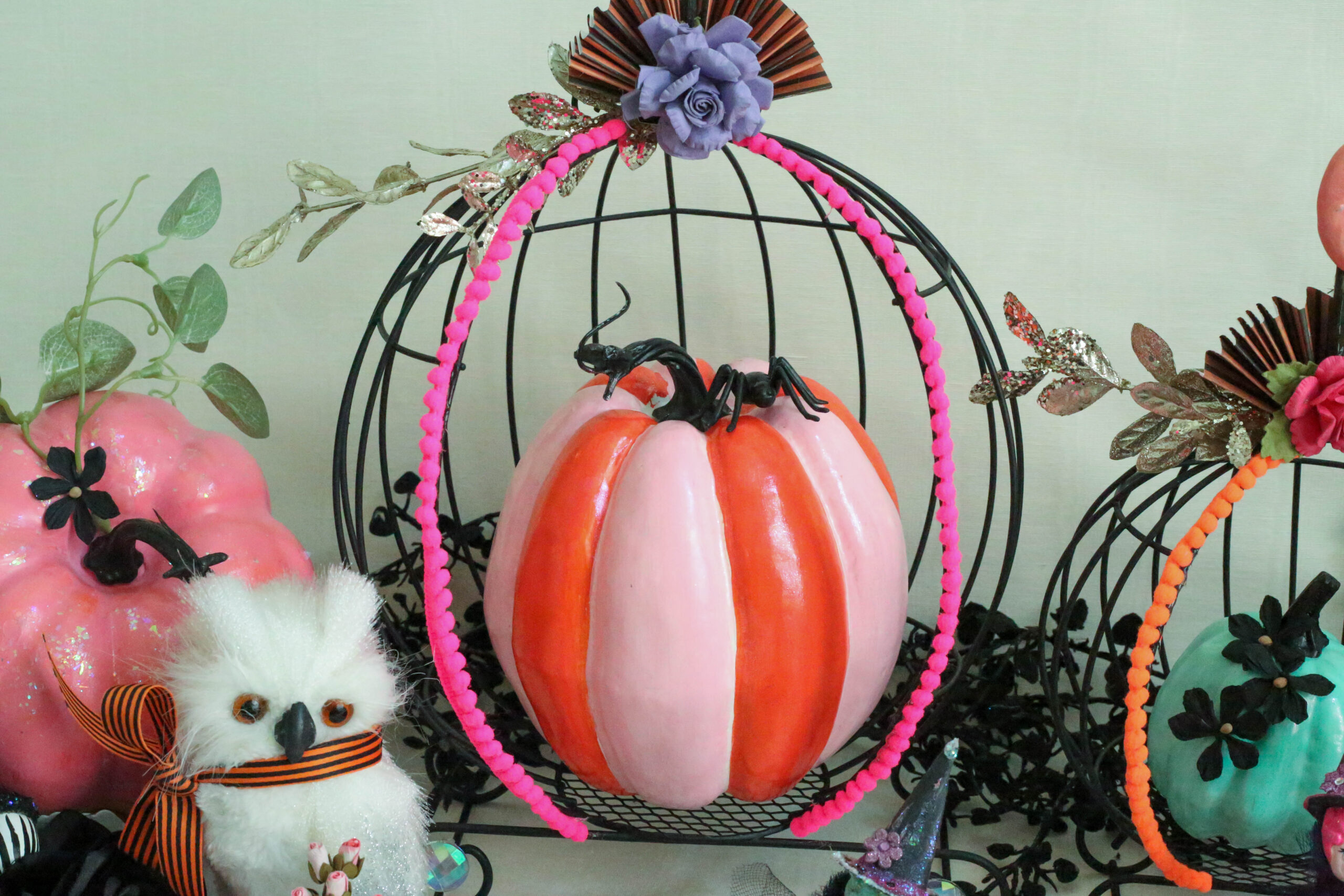 Time for Decorating
Clay embellishments were also painted and glittered. Folded paper crowns with plump paper roses in lavender and hot pink decorate the top of each carriage. It was so much fun creating slightly different looks for each of the carriages, and I love how they all look together.
Every part of the carriage and pumpkin gets a bit of dazzle. Adhesive gems are used on the wheels, and neon pom poms adorn the opening. Inside, a mint green painted pumpkin is on display, embellished with a cascade of black paper flowers.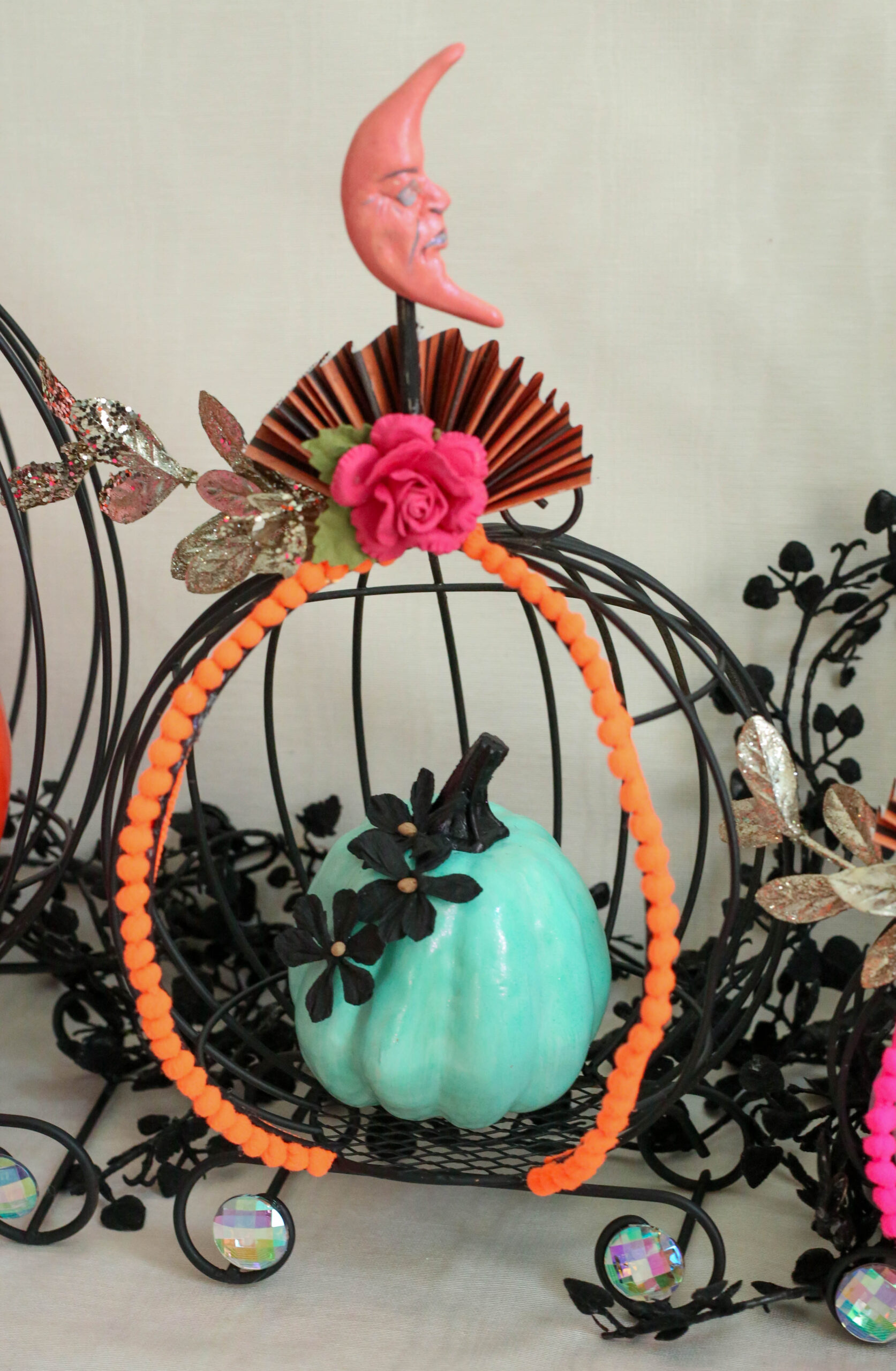 Calling All Pumpkins
The front carriage houses a small lilac pumpkin, glazed with glitter. Hand painted and patterned gourds in bold colors are placed nearby, among a patch of spooky painted pumpkins.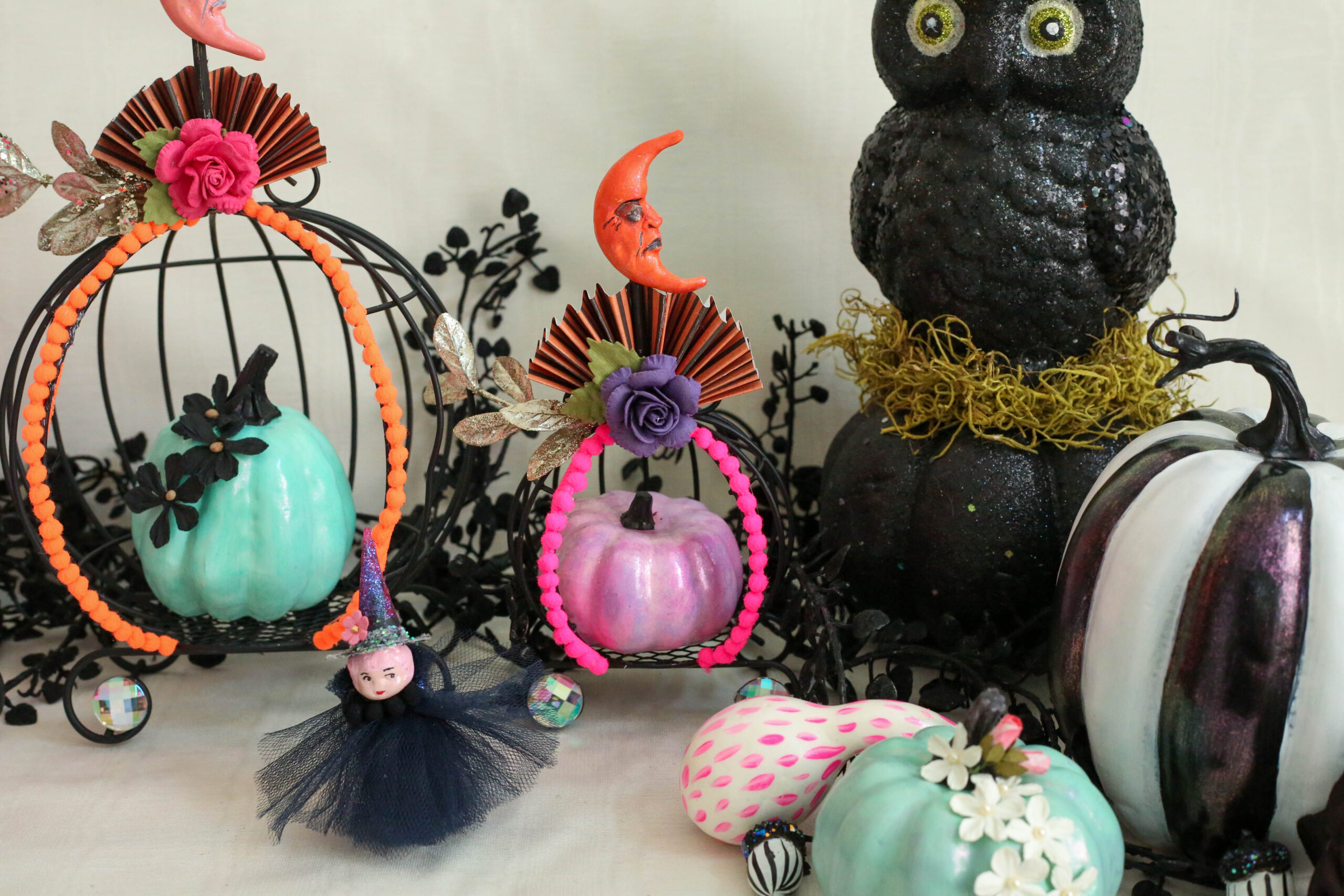 Even more painted gourds and acorns are added; these are striped and glittered. The black and pink one is my favorite! A cute owl holds a bouquet of flowers, perhaps for the parade queen. In the background, a coral pumpkin is coated in holographic glitter, adding a delightful sparkle to this fun Halloween decor look.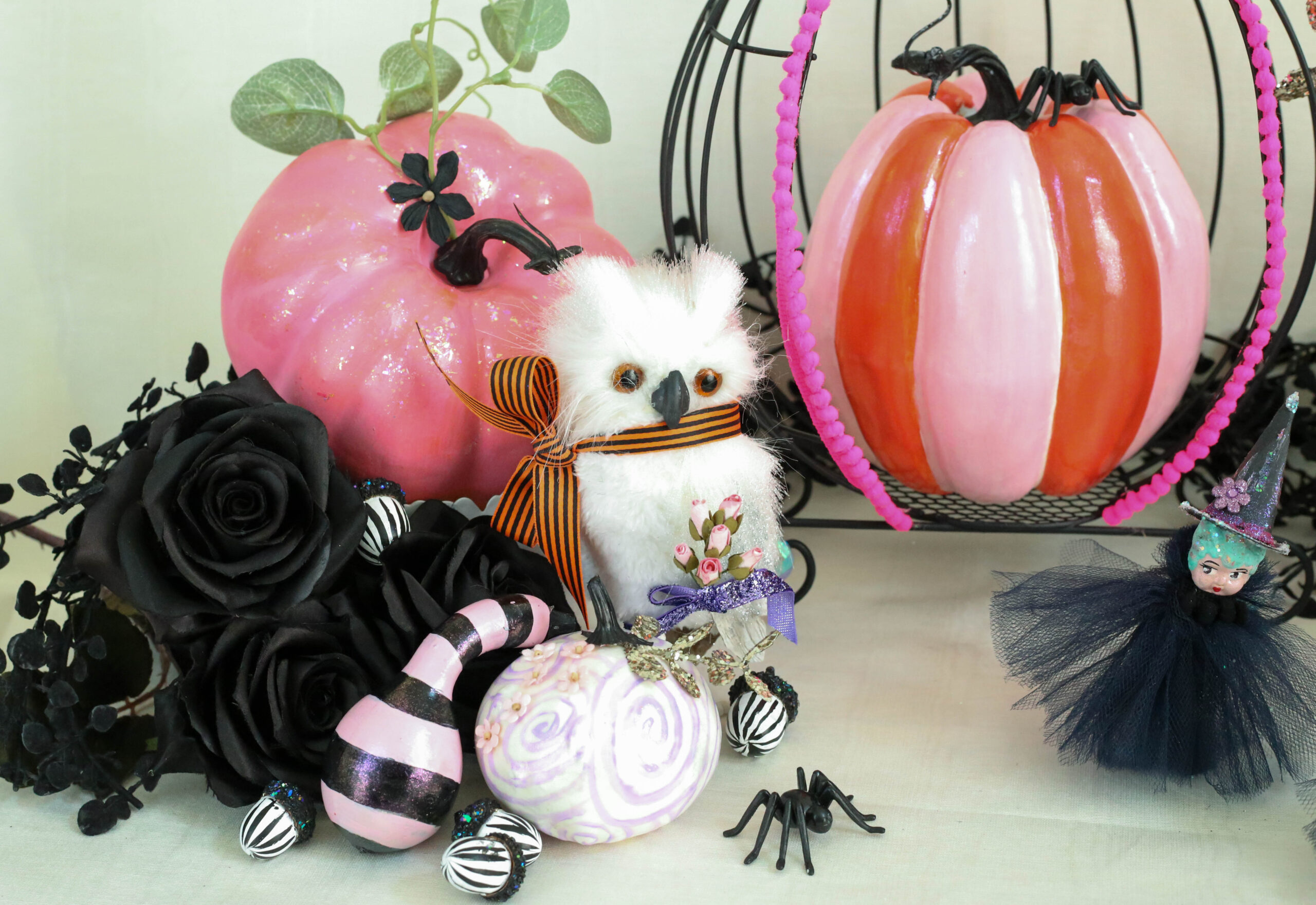 Good Witch or Bad Witch?
By now you've surely caught a glimpse of our parade princesses, a small group of tulle witches are the life of the party.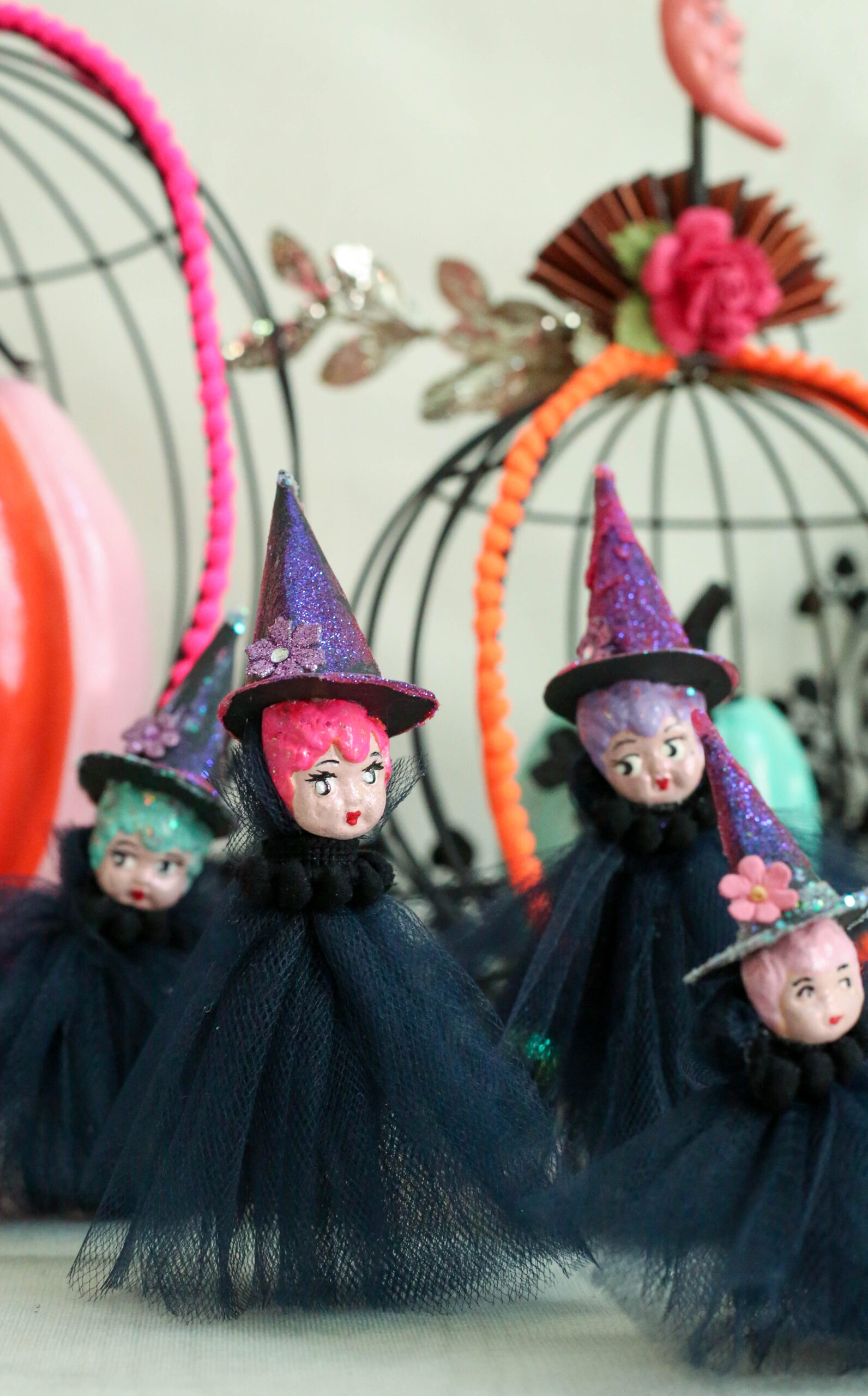 Their paper hats are hand cut and glittered, then embellished with glittering paper flowers. Each one has a tiny sparkling gem in the center. These little Halloween cuties are just delighted that you came to join them at the Pumpkin Patch Parade.