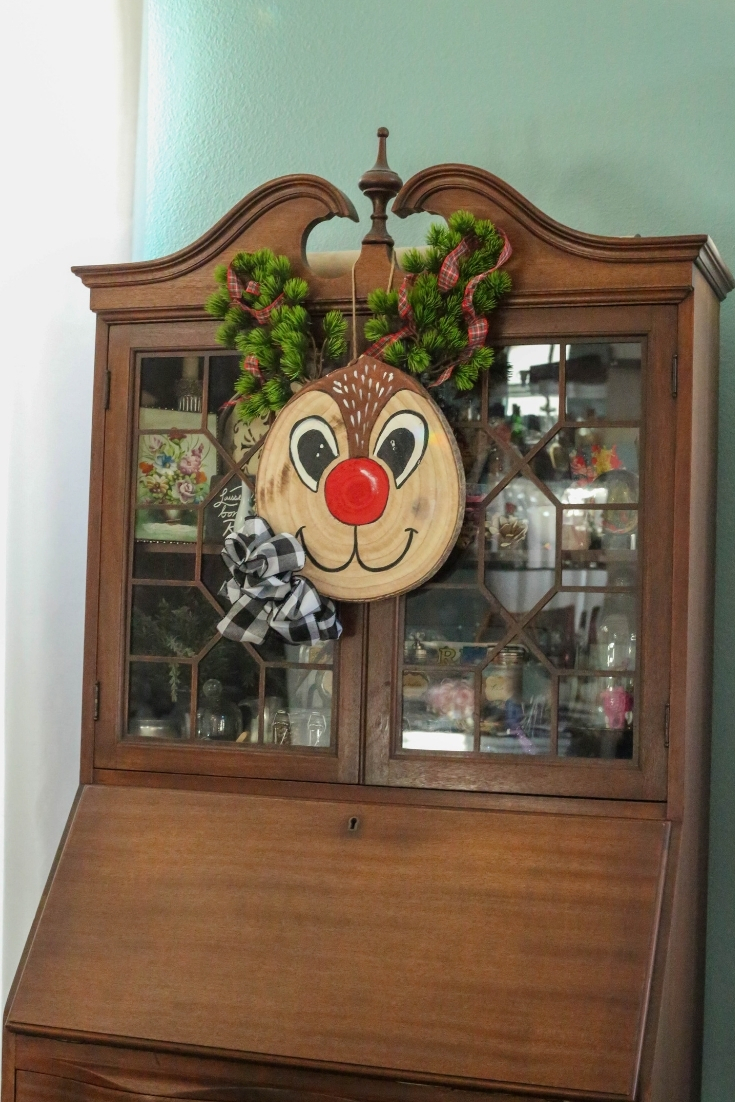 Create your own cute wood slice reindeer Christmas decor, All you need to make this adorable DIY Christmas decoration is a large wood slice, some pine branches and some acrylic paint. Plaid ribbons were added to top off the look, and add a decidedly festive effect to pine branch antlers. There are so many fun ways to take this a step further and customize it for a favorite team, theme or colors. Simple step by step instructions are provided here to create the design shown. Special thanks to Plaid Crafts for sponsoring this post with products used to create this fun design. Let's get to the crafting!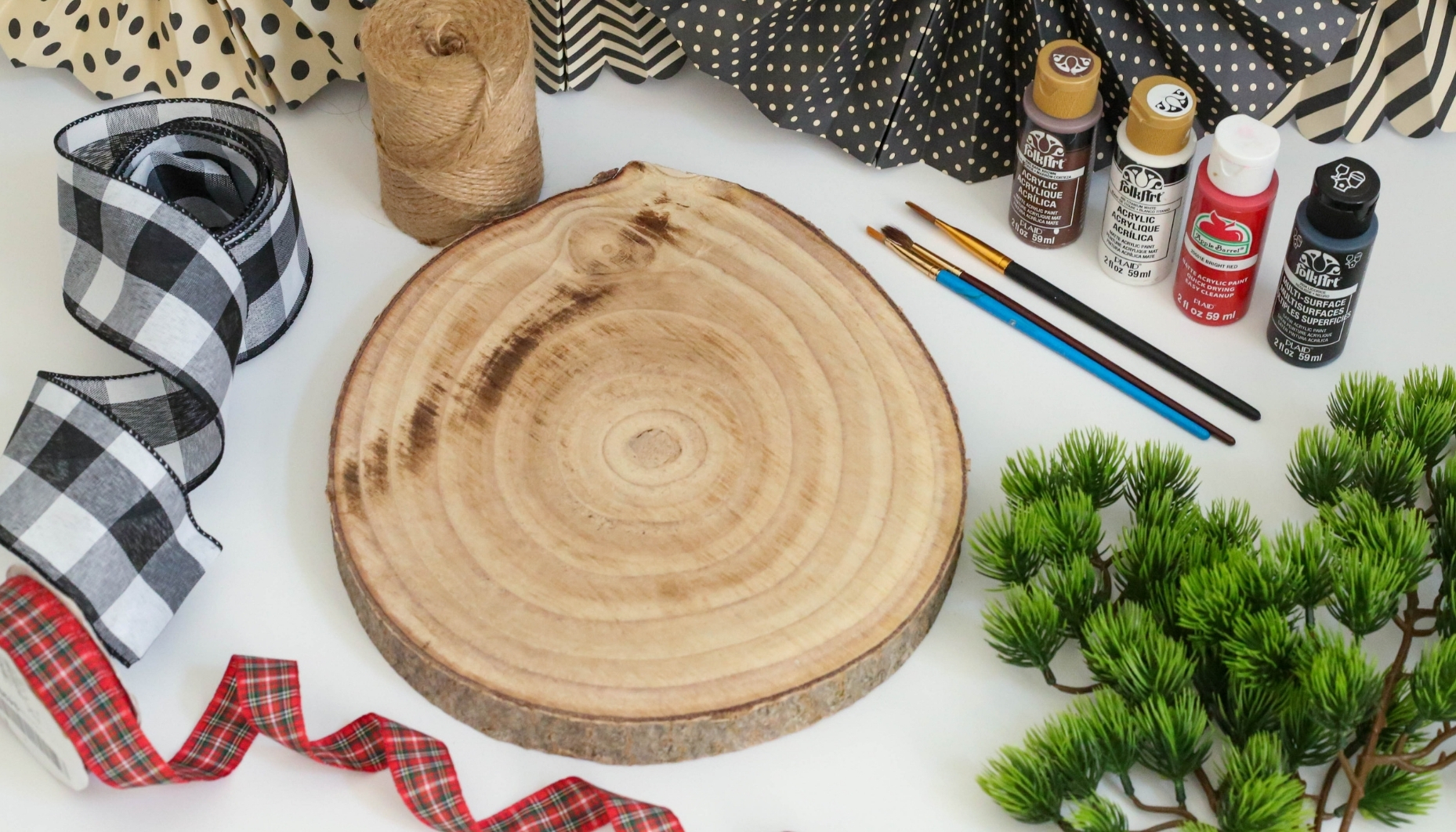 Here's What You'll Need:
12″ wood slice
Two artificial pine branches
FolkArt Licorice acrylic craft paint
FolkArt Titanium White acrylic craft paint
Apple Barrel Bright Red acrylic craft paint
FolkArt Dark Brown acrylic craft paint
Hot glue gun and glue sticks
Staple Gun
Decorative ribbon in two styles
12″ length of jute twine
Step One
Use a staple gun to securely attach the pine branches to the back of the wood slice.
Step Two
Use a pen or pencil to trace a large circle in the center of the wood slice, as shown. Make this as large or as small as you like for your own design. The rings on the wood slice are a helpful guide to getting a perfect circle.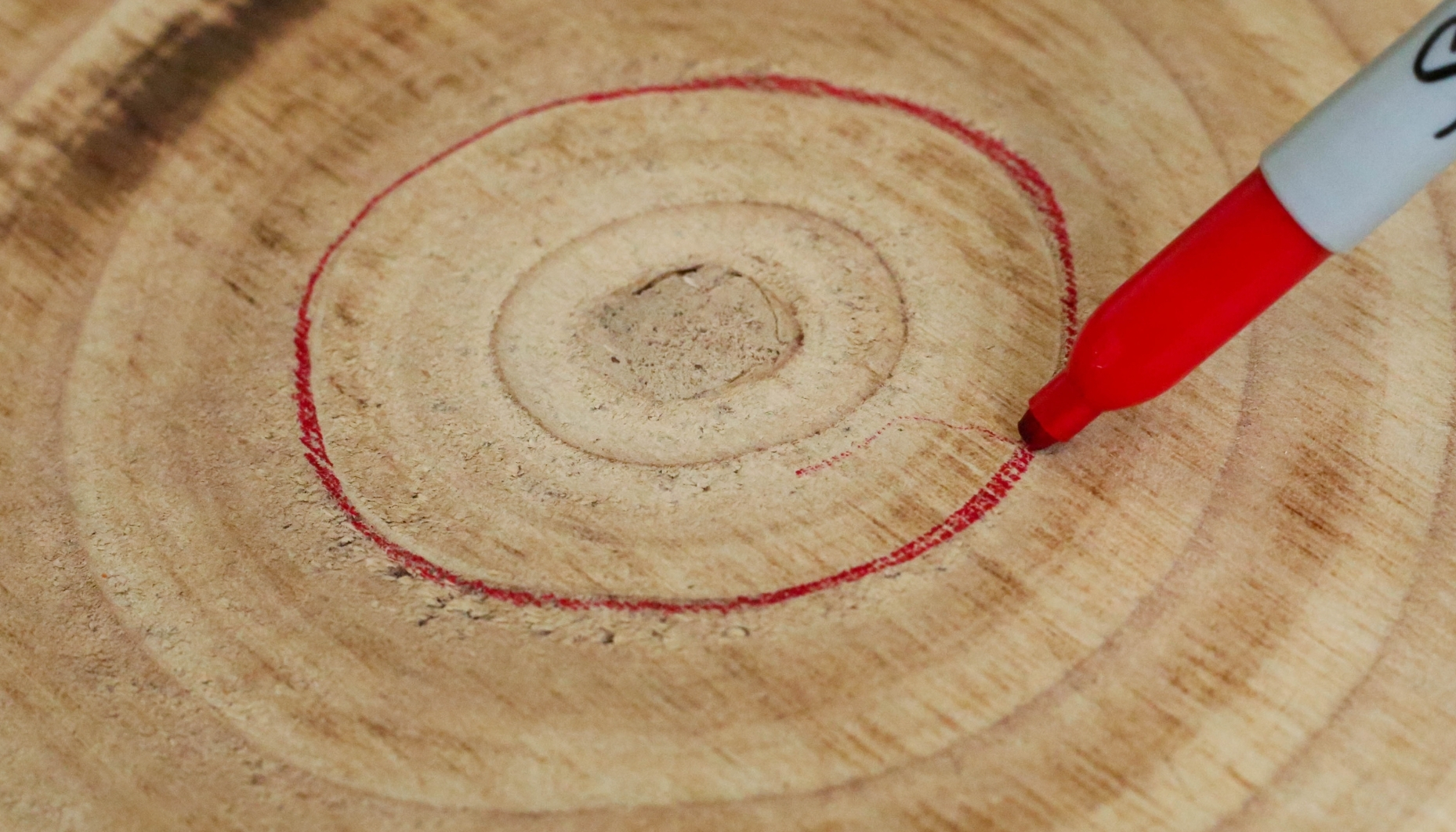 Step Three
A pencil comes in handy to trace out details lightly. Use a narrow paint brush to outline the areas that you'll be painting. You can copy this design or create your own!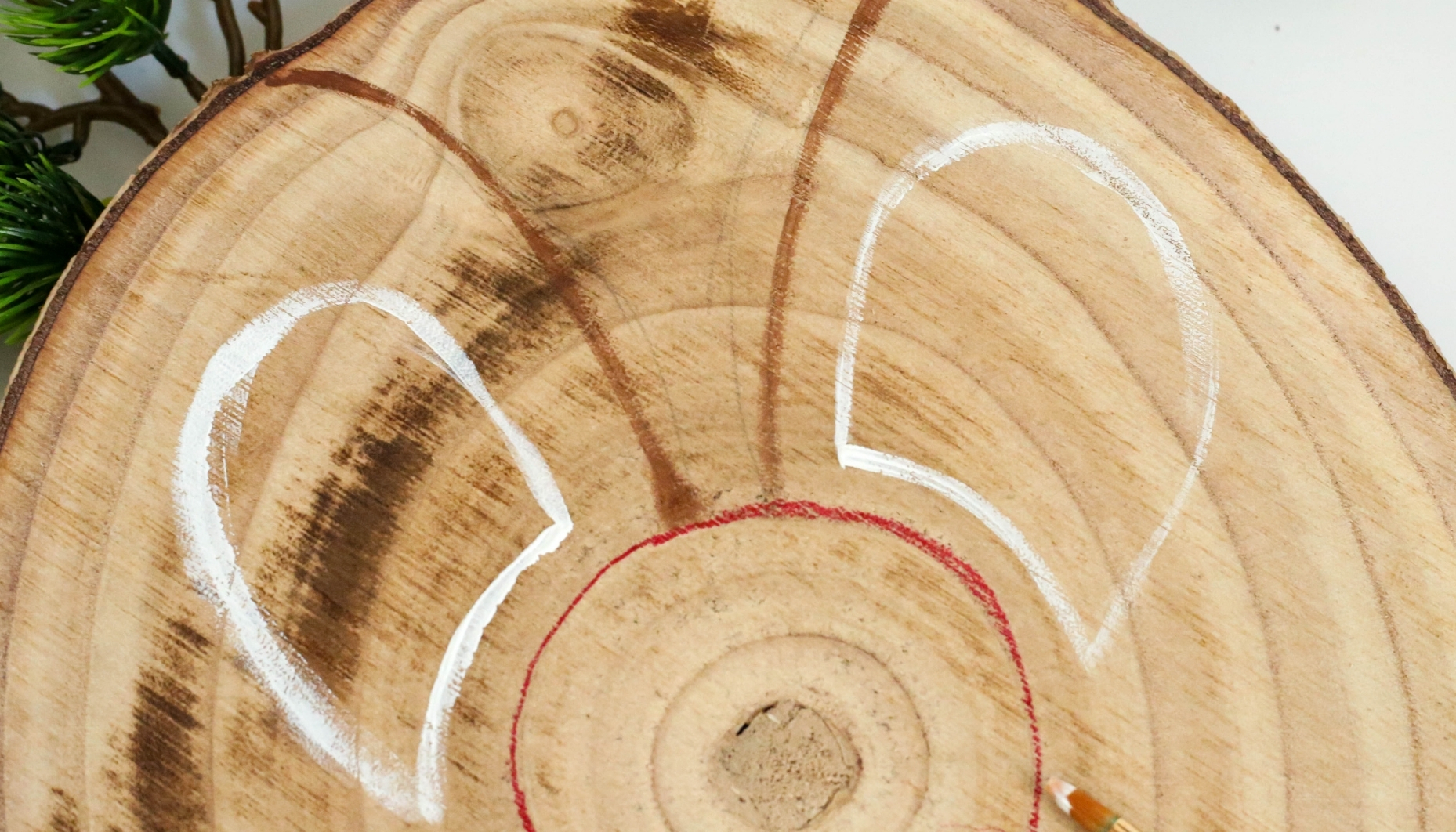 Fill in the eyes and nose.
Step Four
Use black paint and a straight, narrow brush to create the mouth. Outline the eyes and add the centers. Get crafty on the facial features of your reindeer by adding eyelashes, teeth, eyebrows or a mustache!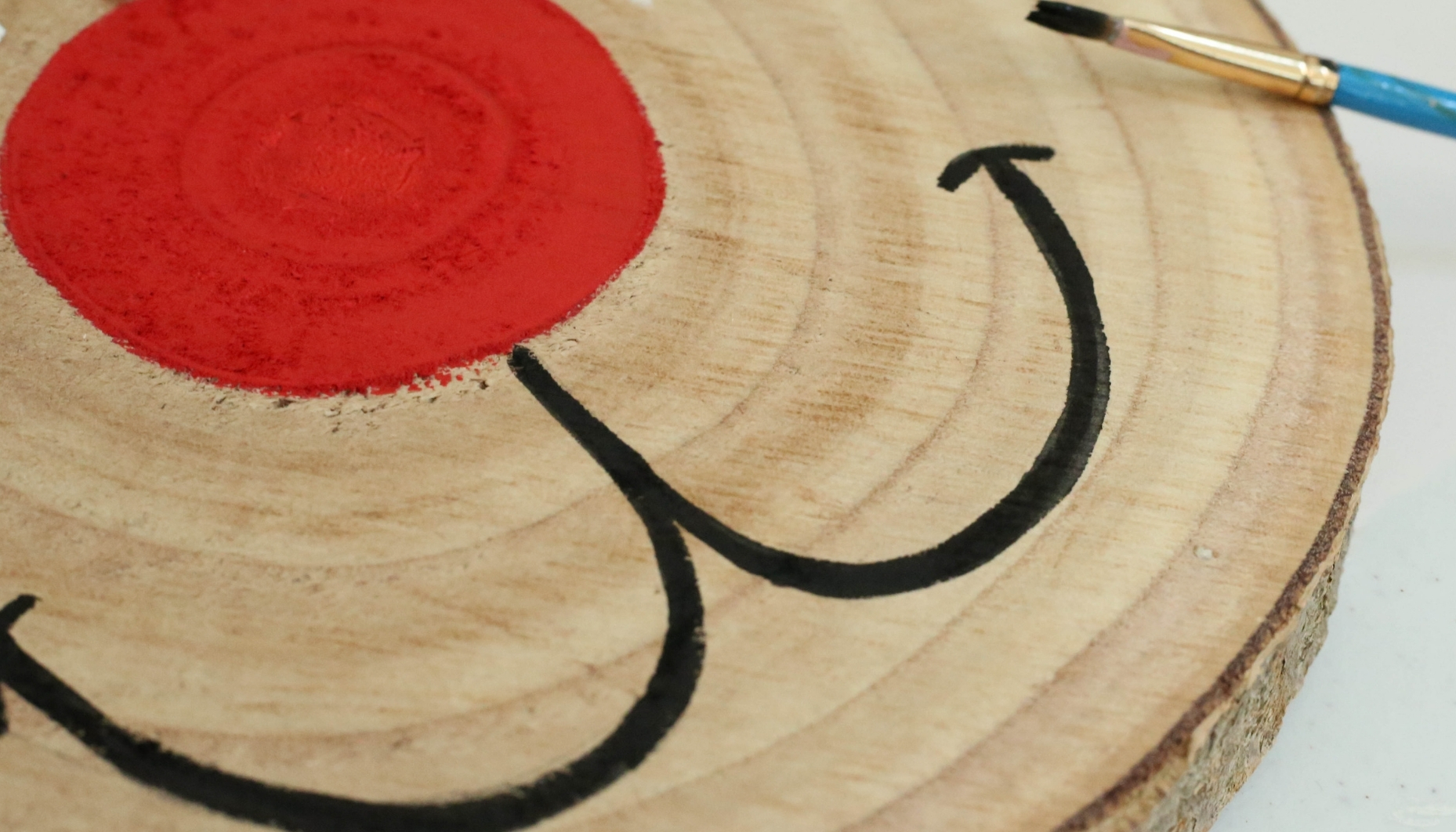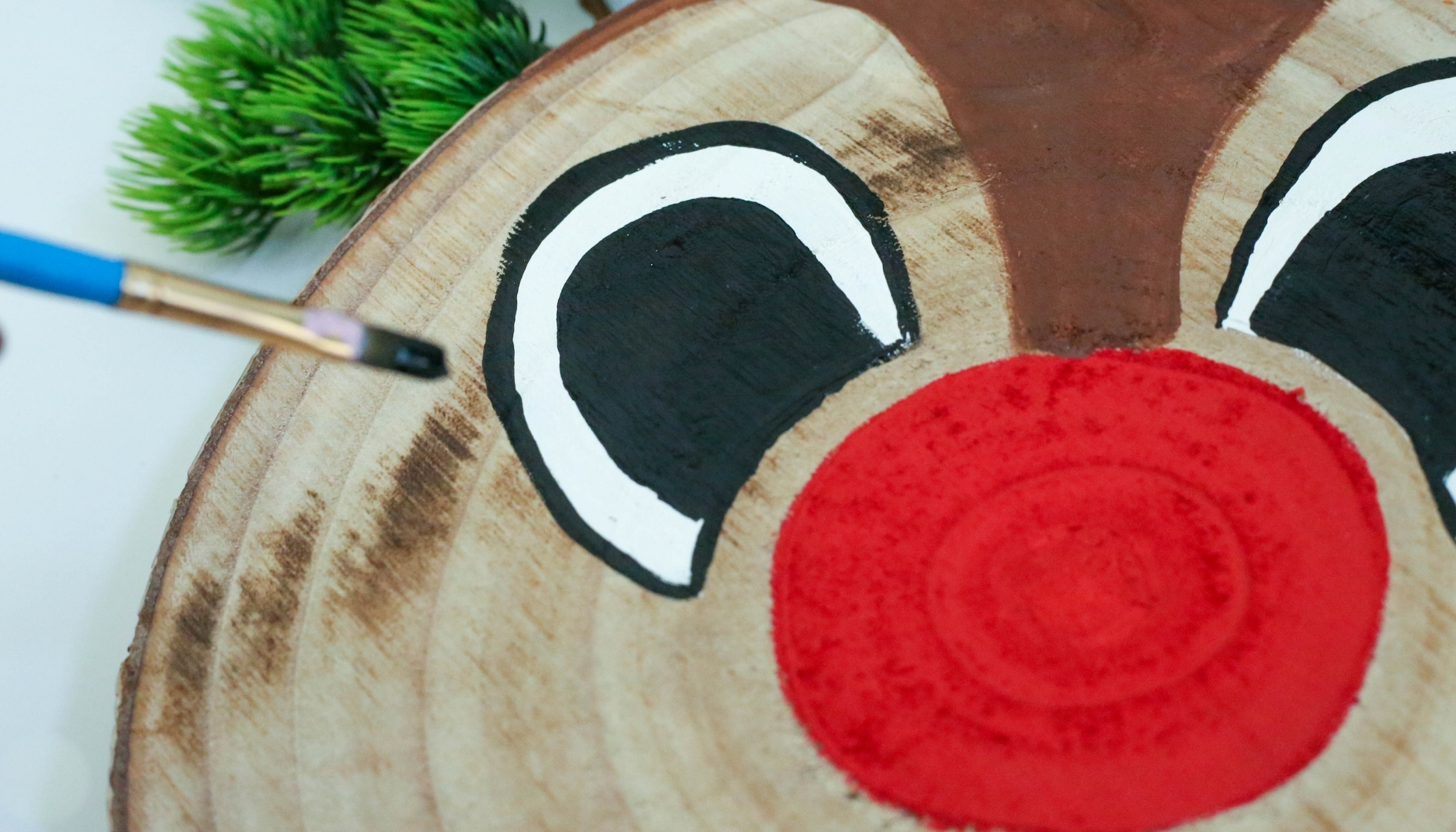 Step Five
After painting the forehead portion of the reindeer brown, add speckles by gently pressing and dragging a thin brush dipped in white paint. Add dots to the eyes and a curve of white to the nose, to make it appear shiny.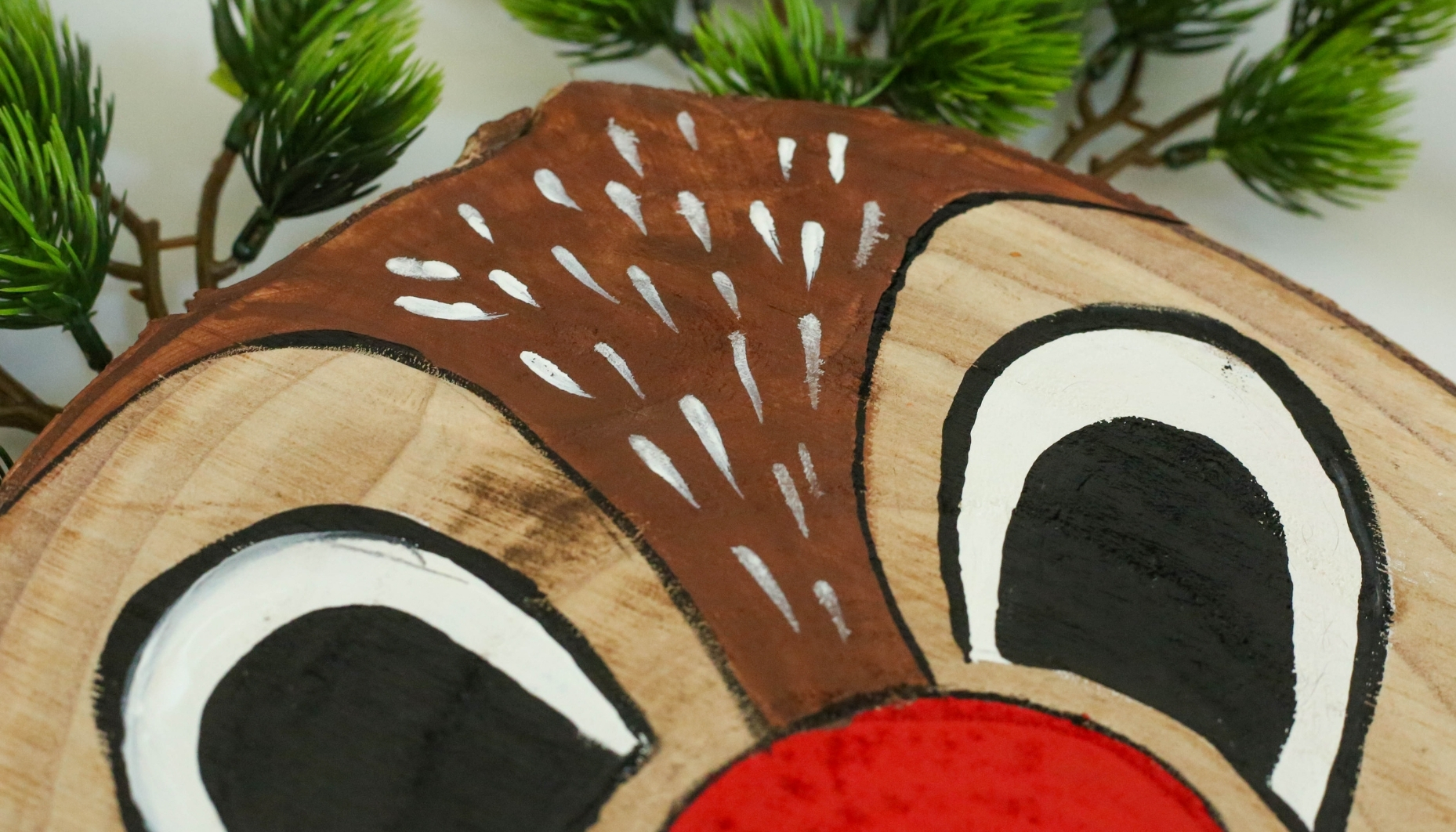 Step Six
Create a fluffy bow from wired ribbon, like this buffalo check ribbon. Use hot glue to adhere the bow to the side of the wood slice, off center and toward the left of the piece. This is a darling accent and could easily be changed out to coordinate with any decor.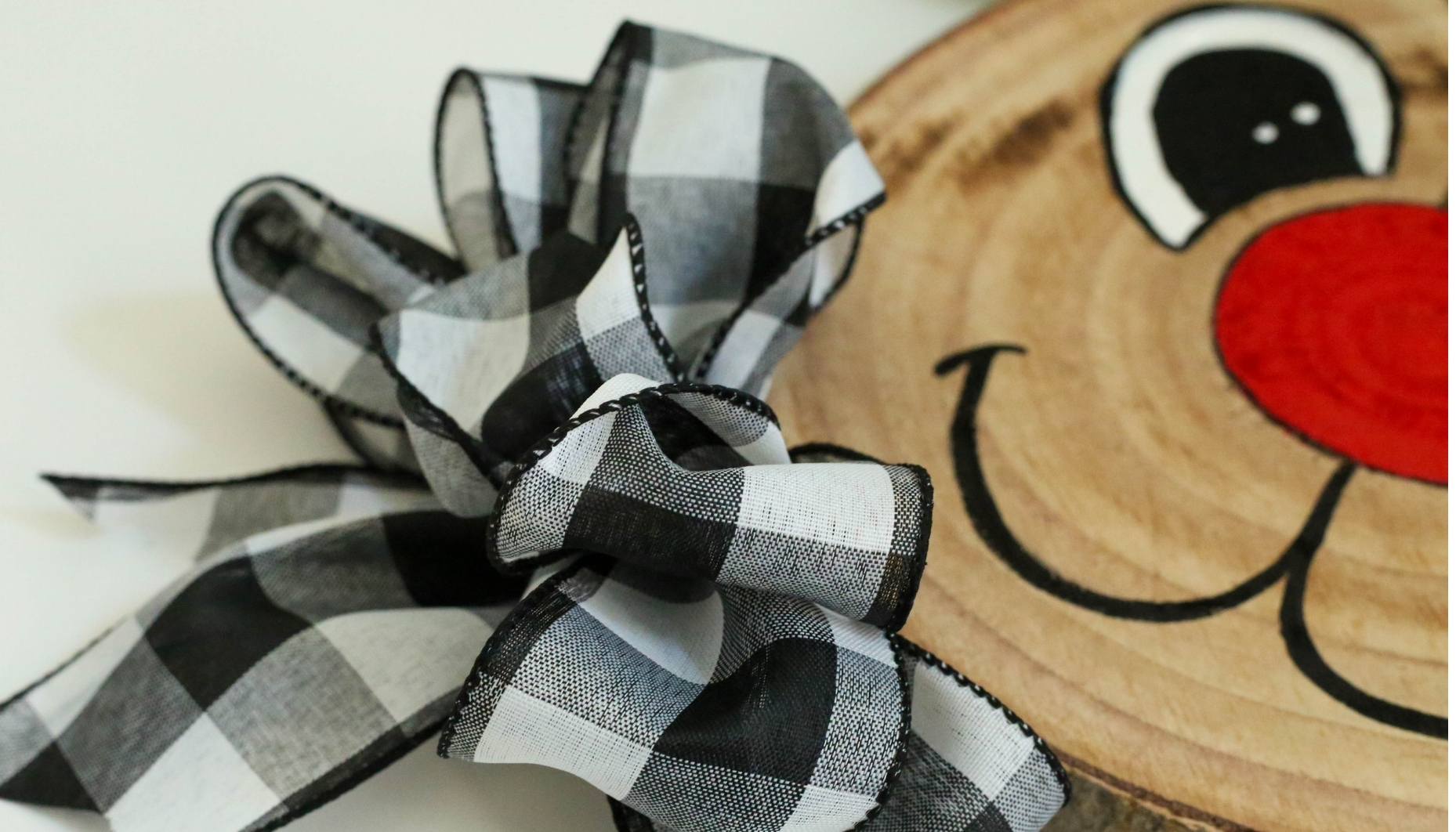 Step Seven
Adorn the pine branch antlers of your reindeer with more ribbon. This is a fun way to add a little pattern to your creation, and can be changed to alter the theme of your piece.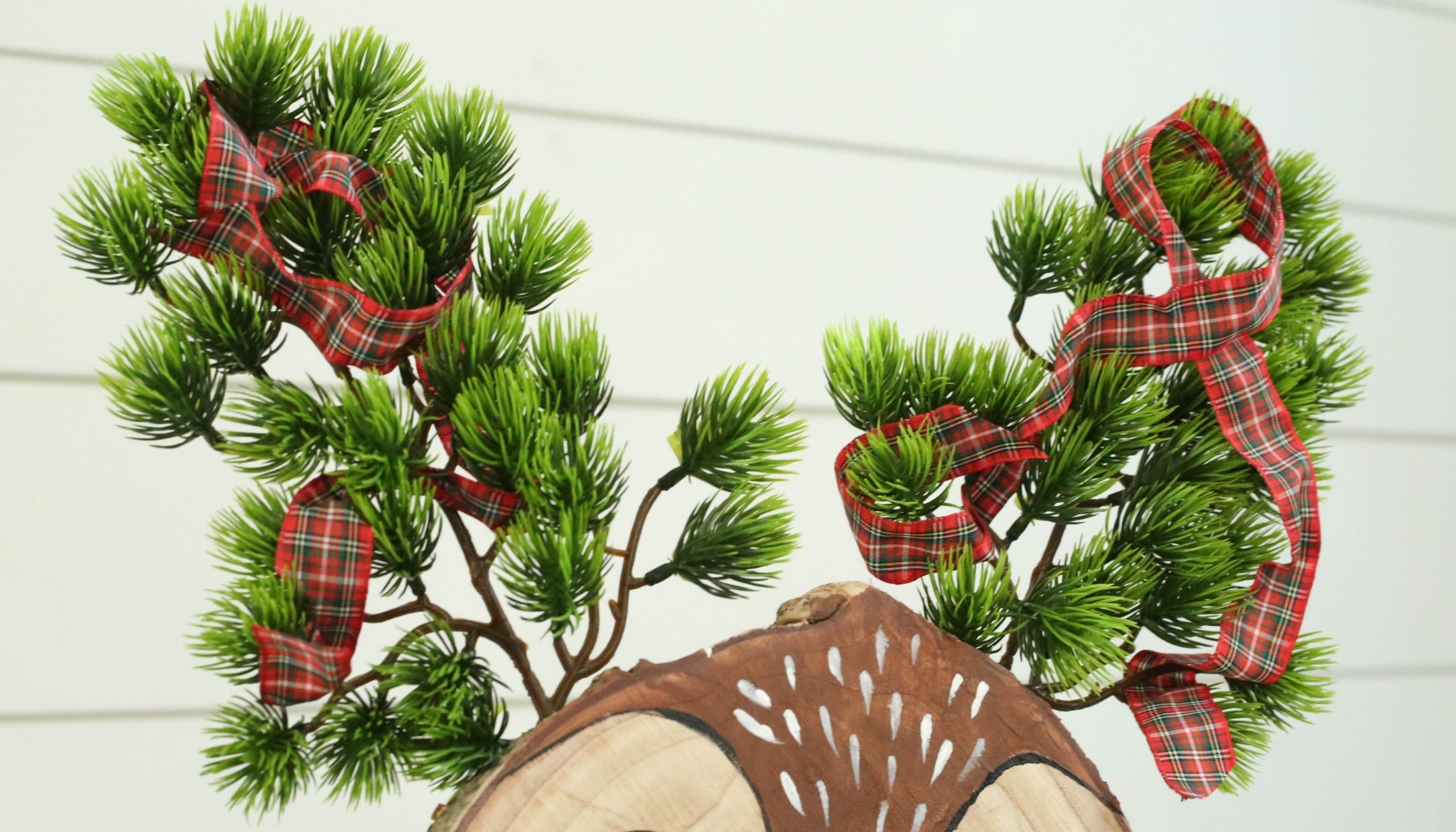 As a final step, use a staple gun to attach the jute twine in a loop, and hang your finished wood slice reindeer from a nail or a piece of furniture that you'd like to dress up for the season. Happy crafting!