These popsicle cake pops are so beautiful, and easy to make! Bake up (or buy) your favorite cake and knead with buttercream icing to create the filling. Chill and insert sticks.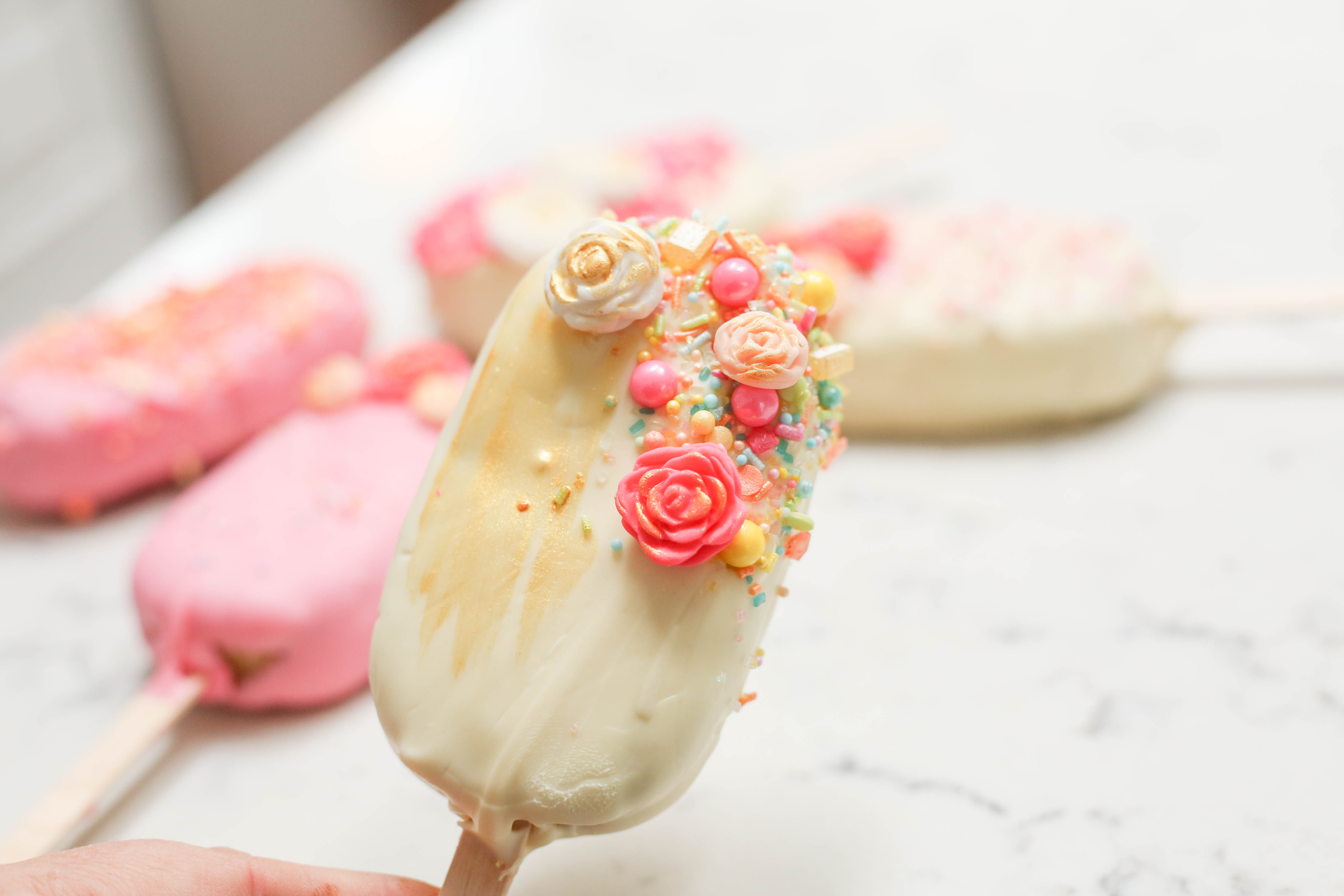 Yum! These are as delicious as they are beautiful. They can be made ahead and stored in the refrigerator for up to a week in an airtight container. They look incredible wrapped in cellophane and tied up with pretty ribbon.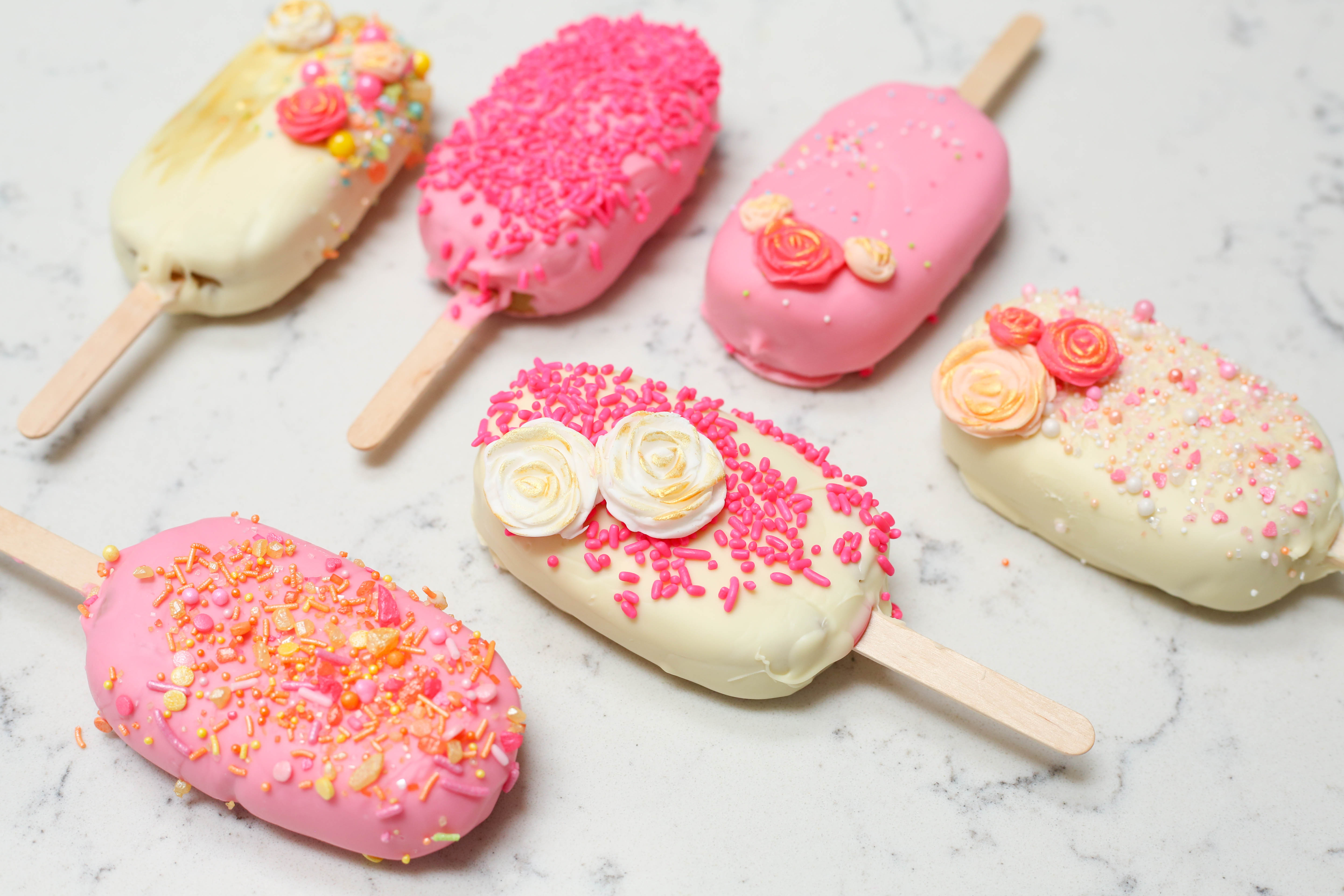 You'll need chocolate or melting candy to cover the cake pops. The popsicle shape is so adorable for summer! Fondant roses molded with a silicon mold are later gilded by brushing on edible gold art paint from Bakers Party Shop. My favorite fondant comes from Satin Ice.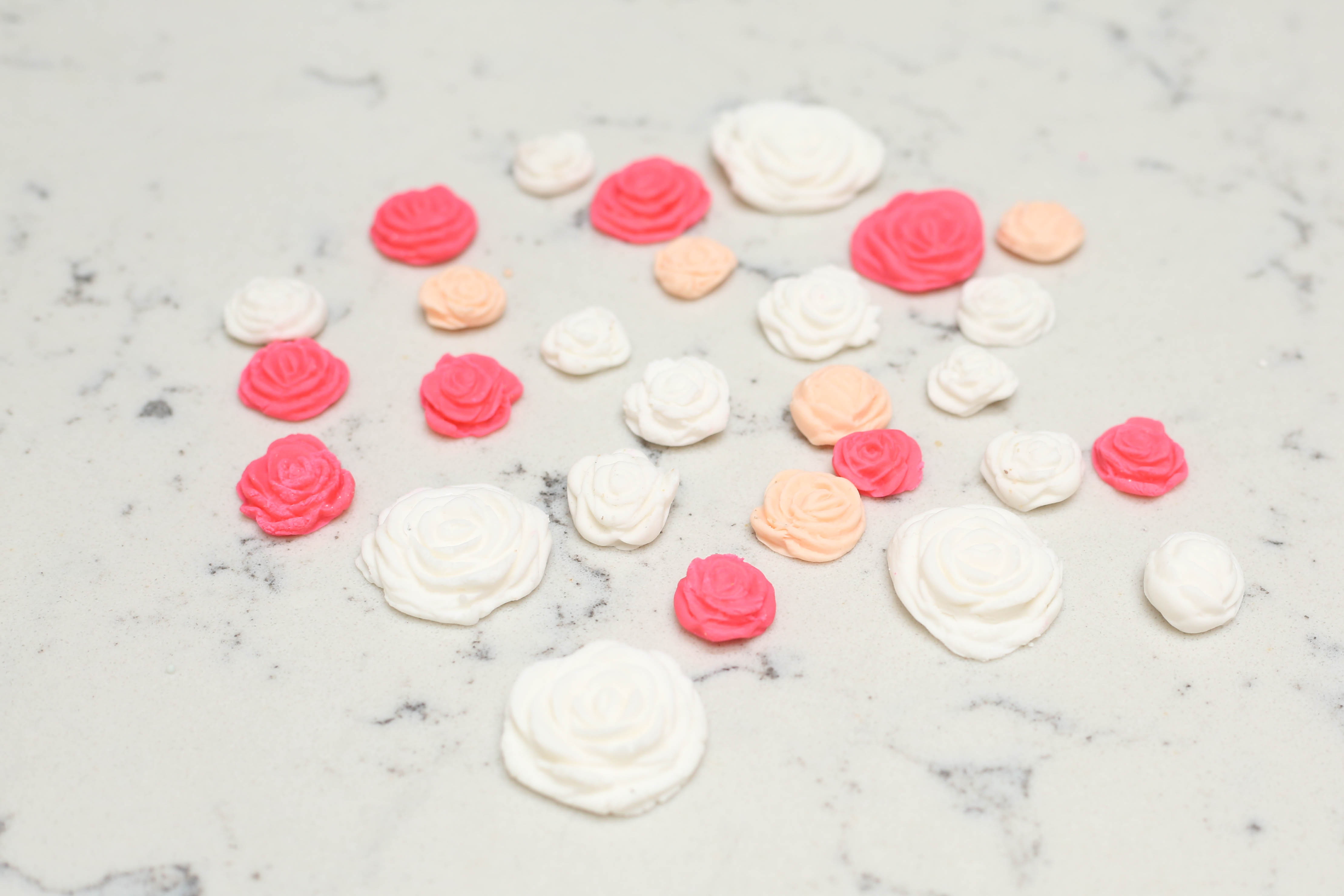 After the pops are dipped in chocolate, the roses are added on. Gold paint can also be brushed directly on to the popsicle cake pop with a culinary grade paint brush.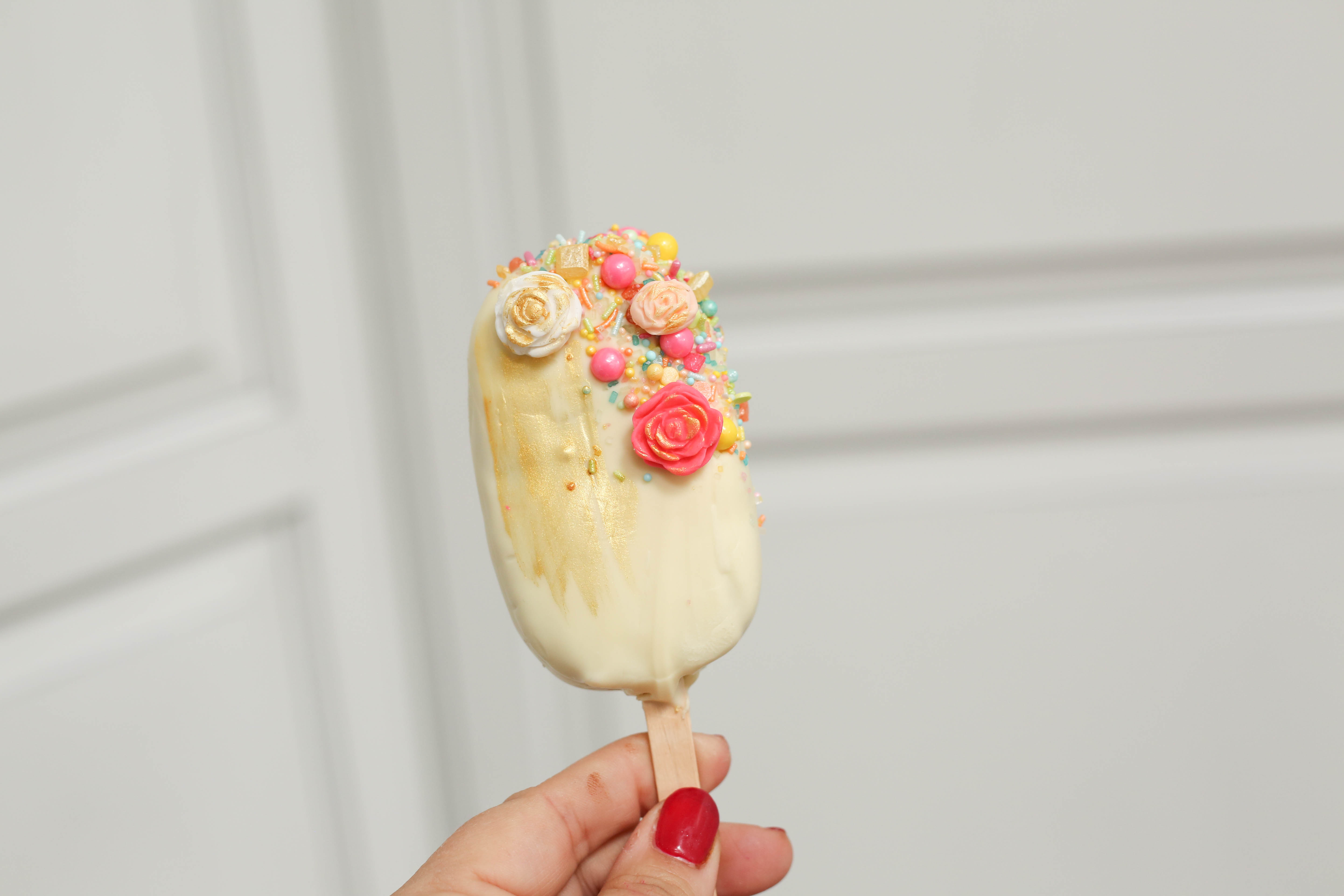 For the complete tutorial on how to make these yourself, click here!