Get Nauti at this fun Last Sail Before the Veil bridal shower, that's perfect for an ocean loving bride to be.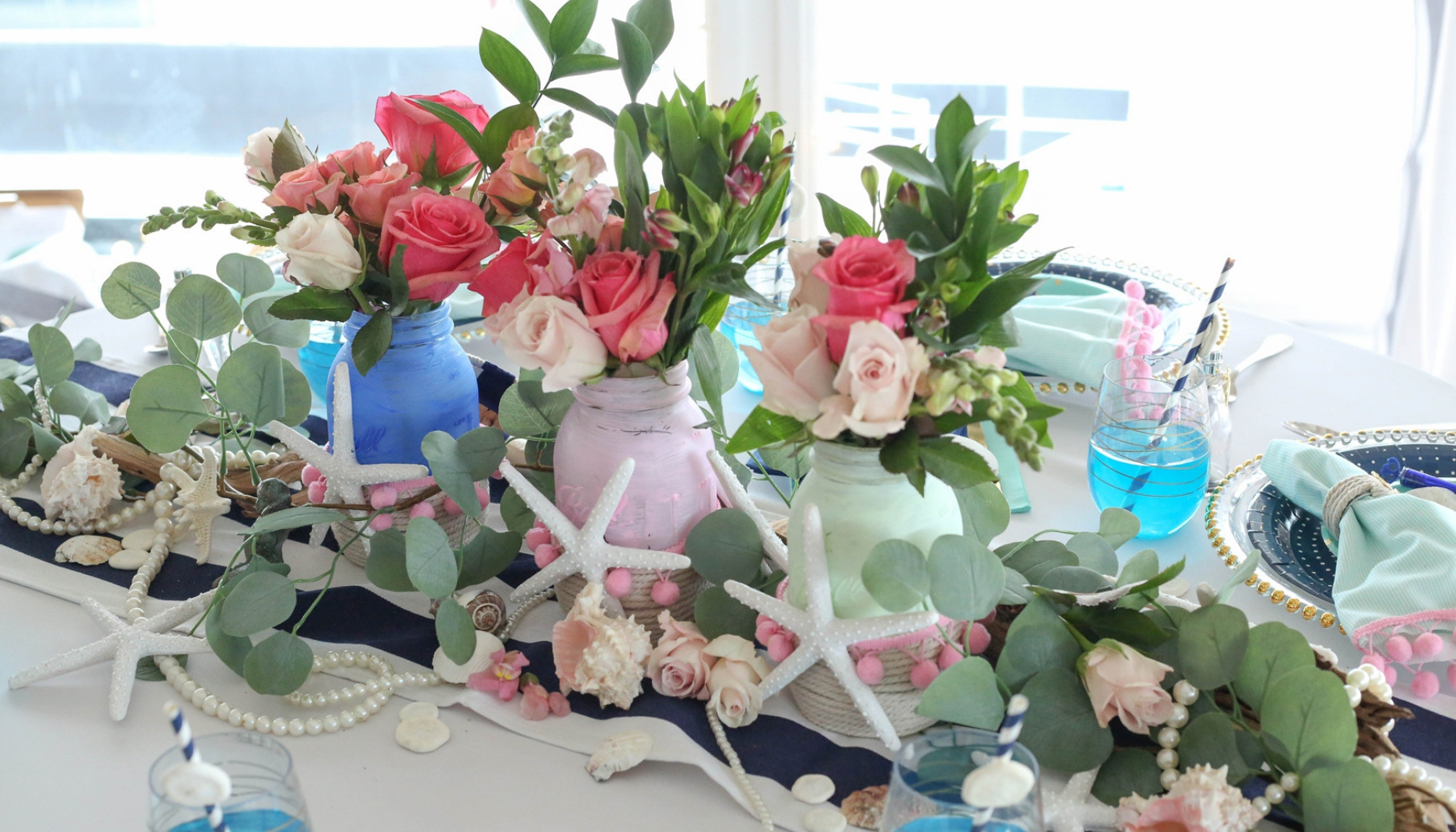 Set Sail for Adventure with this Nautical Theme
This bridal shower features a fun palette of light pink, navy blue, and mint green paired with ivory and white. Seashells and pearls adorn the many surfaces, reminiscent of treasures from the deep. A message in a bottle favor with a gold anchor charm is filled with navy blue sand and a silver dollar.  Driftwood and greenery make up the centerpiece, which is then layered in with mason jars decorated with pom poms from Expo Trims. They're painted in the beach washed colors that clearly represent this nautical lifestyle.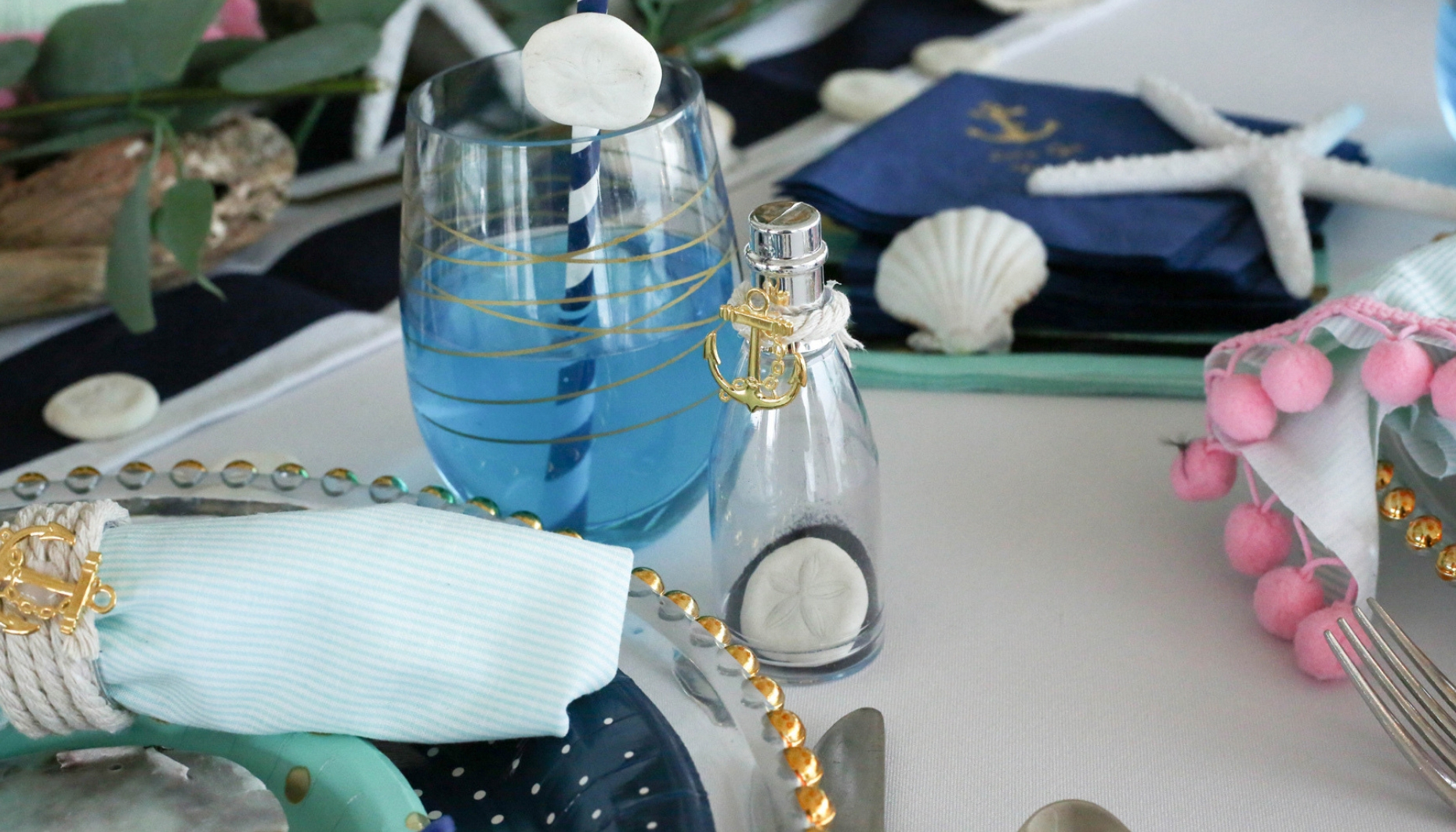 Set sail for adventure when you serve up a Drunken Sailor cocktail. This charming blue cocktail is a beautiful way to accent your party, try adding a striped straw with a silver dollar for a fun touch.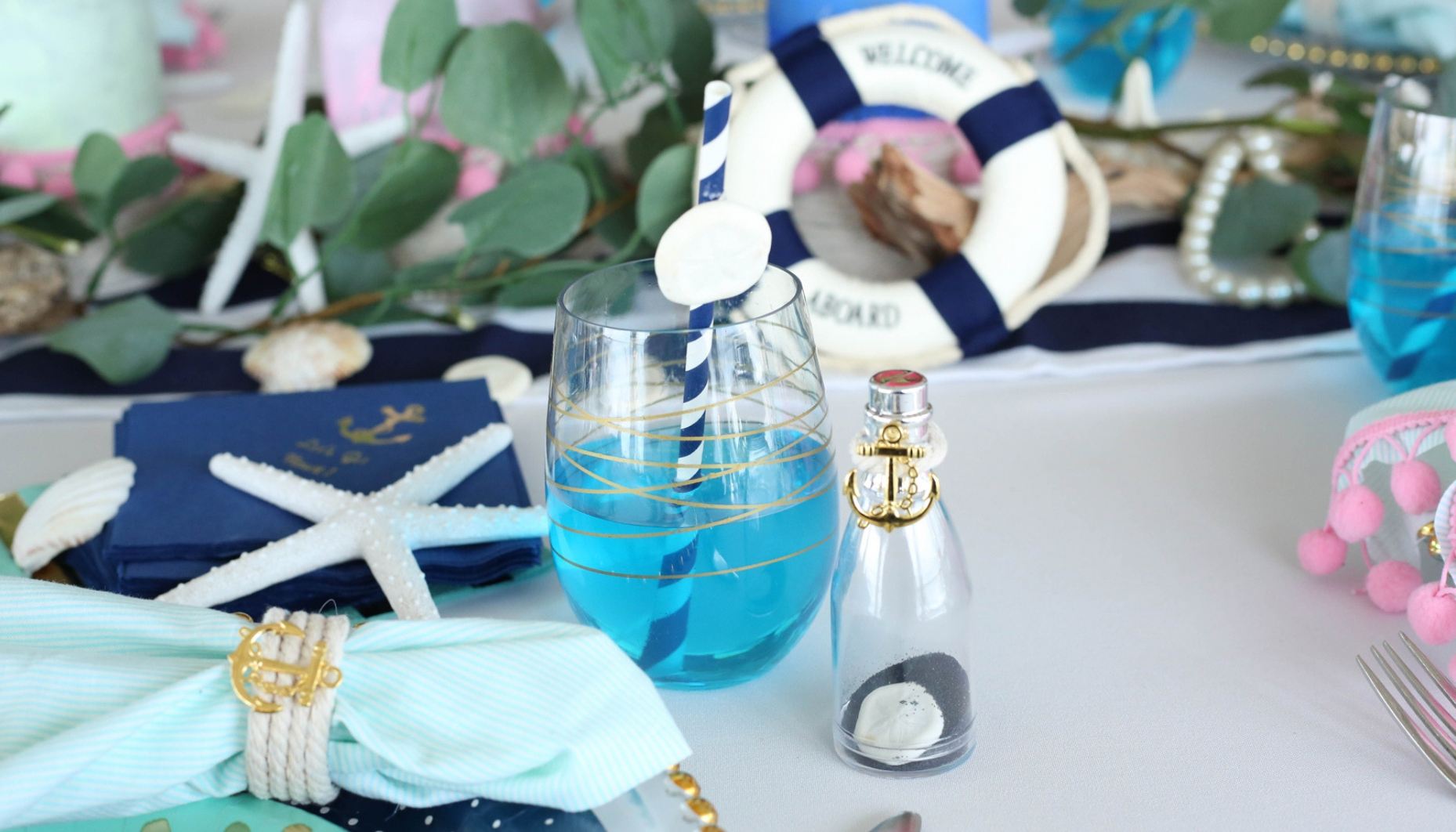 Dessert doesn't have to be associated with naughtiness, so make a fun sign inviting guests to Get Nauti and take some sweets. Top cupcakes with large quins from Bakers Party Shop for total color coordination. This mix of plates is a fun touch, you can also mix gold foiled napkins with regular colors for a nice look. Saltwater taffy is part of the nautical lifestyle, so scatter some across the dessert table like confetti.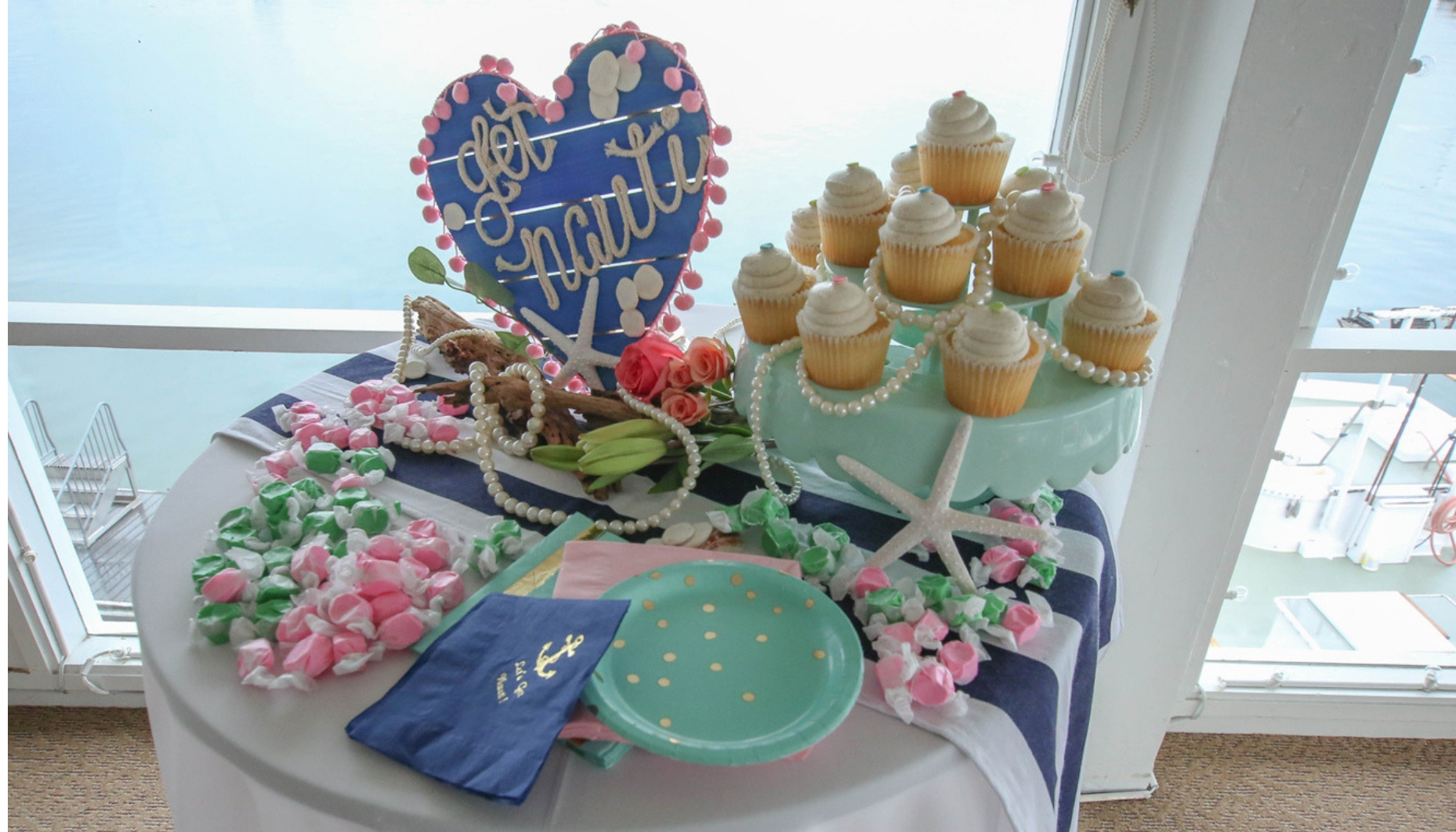 Custom printed napkins with the same fun and punny phrase are a nice touch. So are these white starfish! Gold beaded plate chargers sit beneath navy blue disposable place settings for a crisp and clean look that is very indicative of nautical style.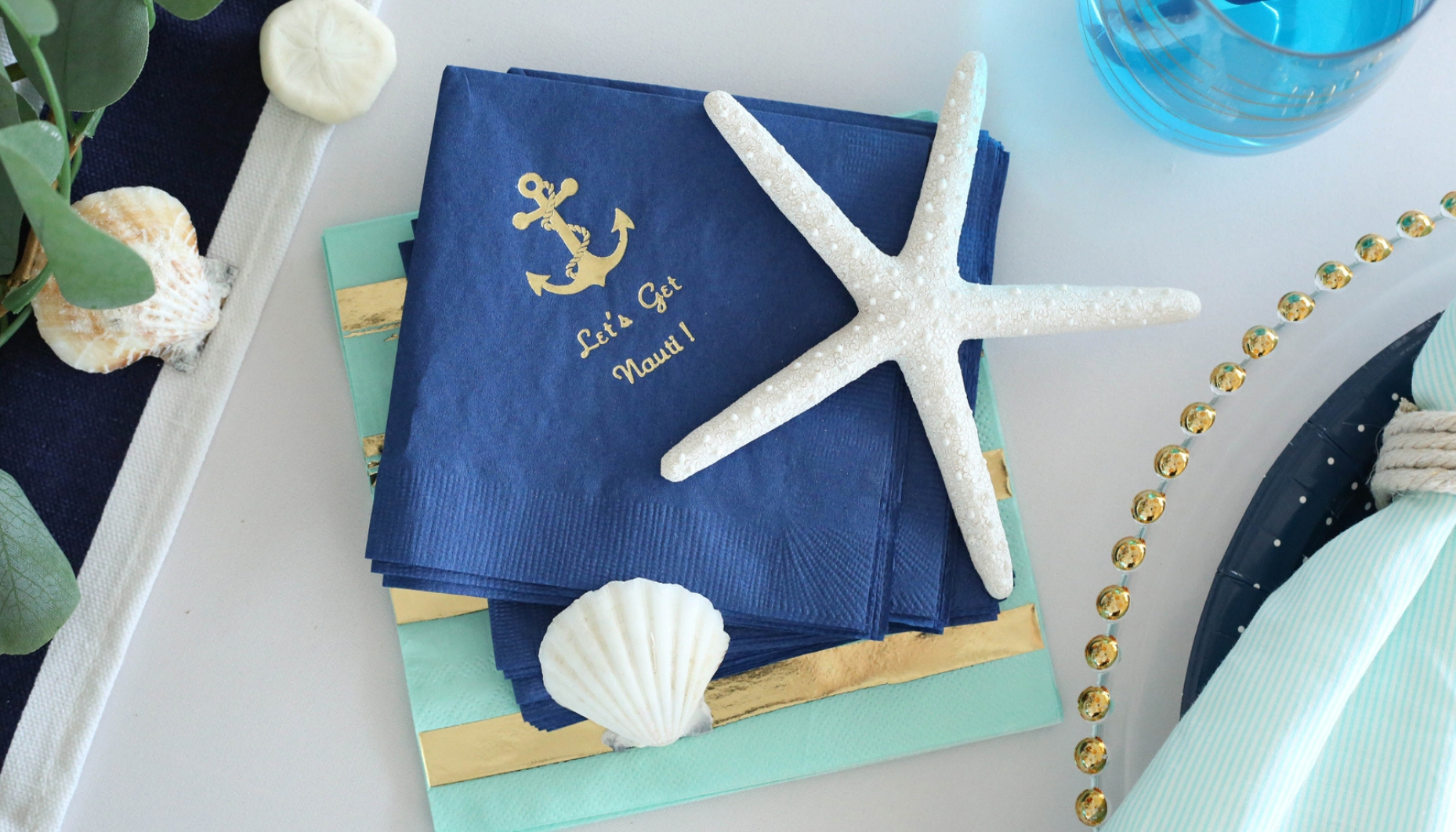 Overlooking the harbor filled with boats is such an idyllic scene for a nautical bridal shower like this one.
Photography shot on location at the beautiful Harborside Pavilion Grand Ballroom in Newport Beach, California.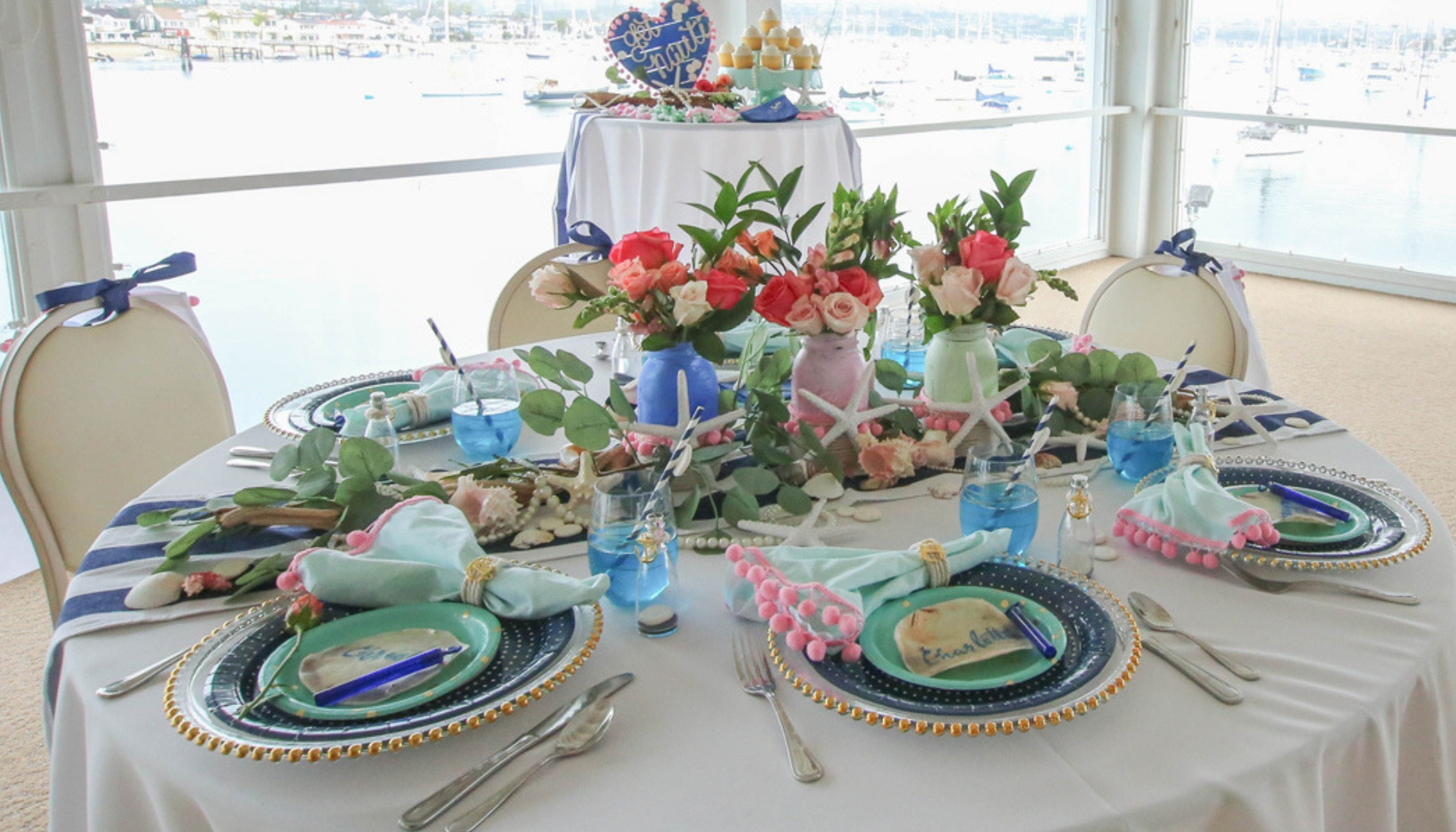 Bon voyage, and happy planning!