This chic and modern peacock themed wedding is a stunning way to display your personal style. Peacock feathers are combined with a palette of gold, orchid and white.
Get Ready to Strut Your Stuff
Gold chargers are set with orchid plates. Peacock dessert plates feature a gold foil design that resembles a graphic peacock feather. A peacock table runner was created by simply cutting and pooling a marbled peacock fabric in the same color palette as the party design.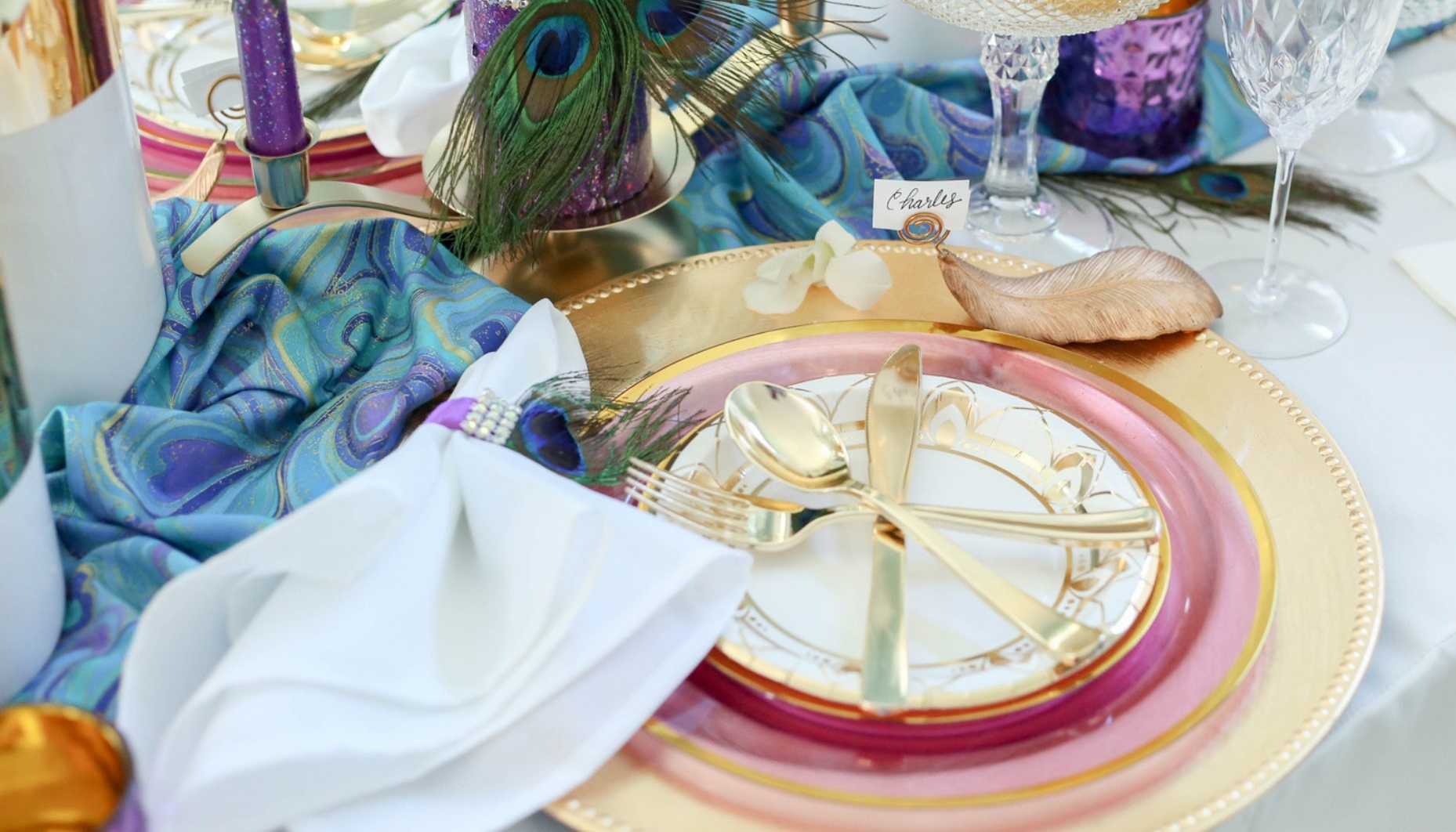 White orchids drape gracefully over the table, creating a natural arch. Their delicate scent is a lovely touch for a wedding this elegant.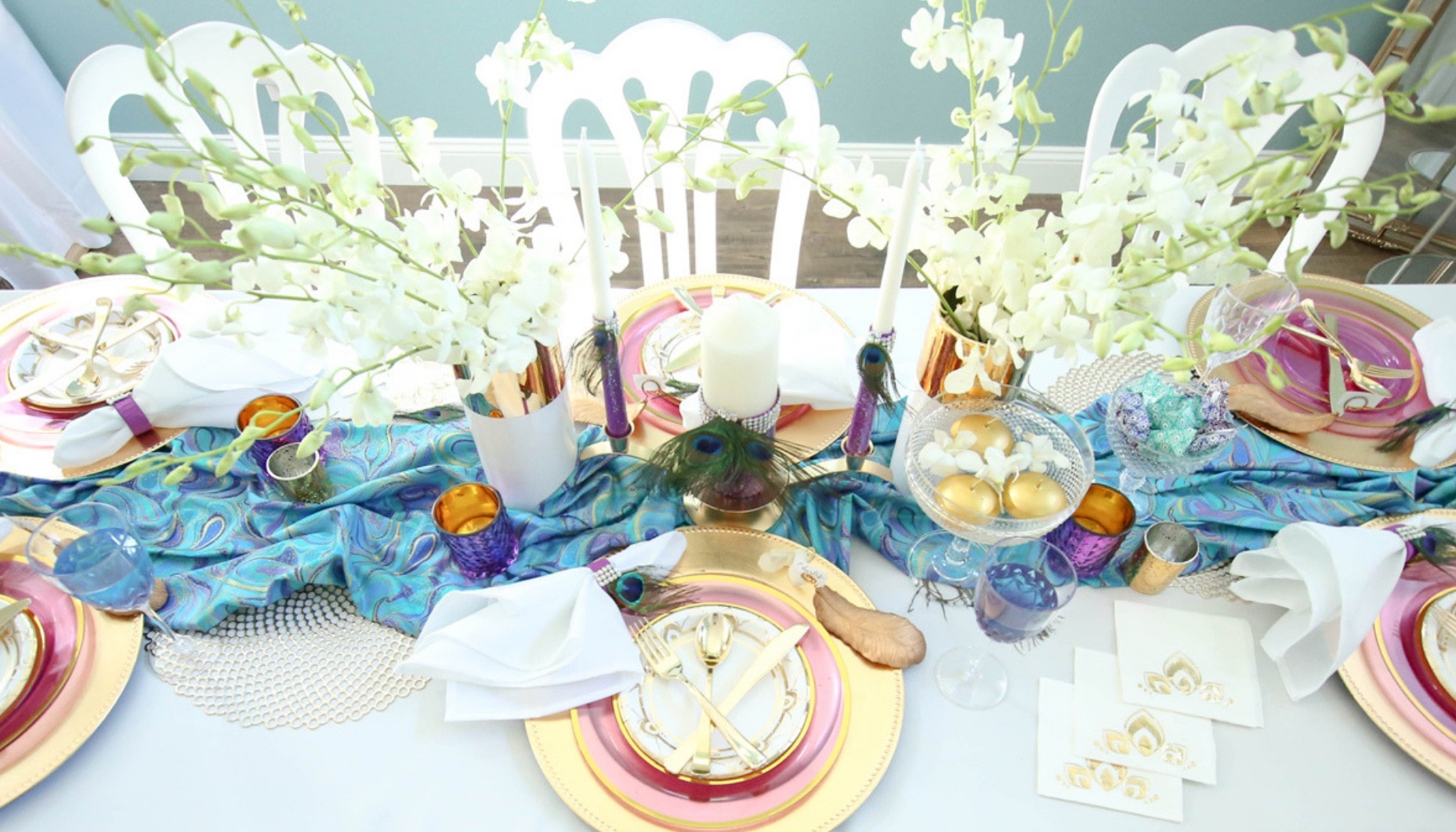 Gold floating candles are another very classy design element and will add sparkling light when the sun goes down.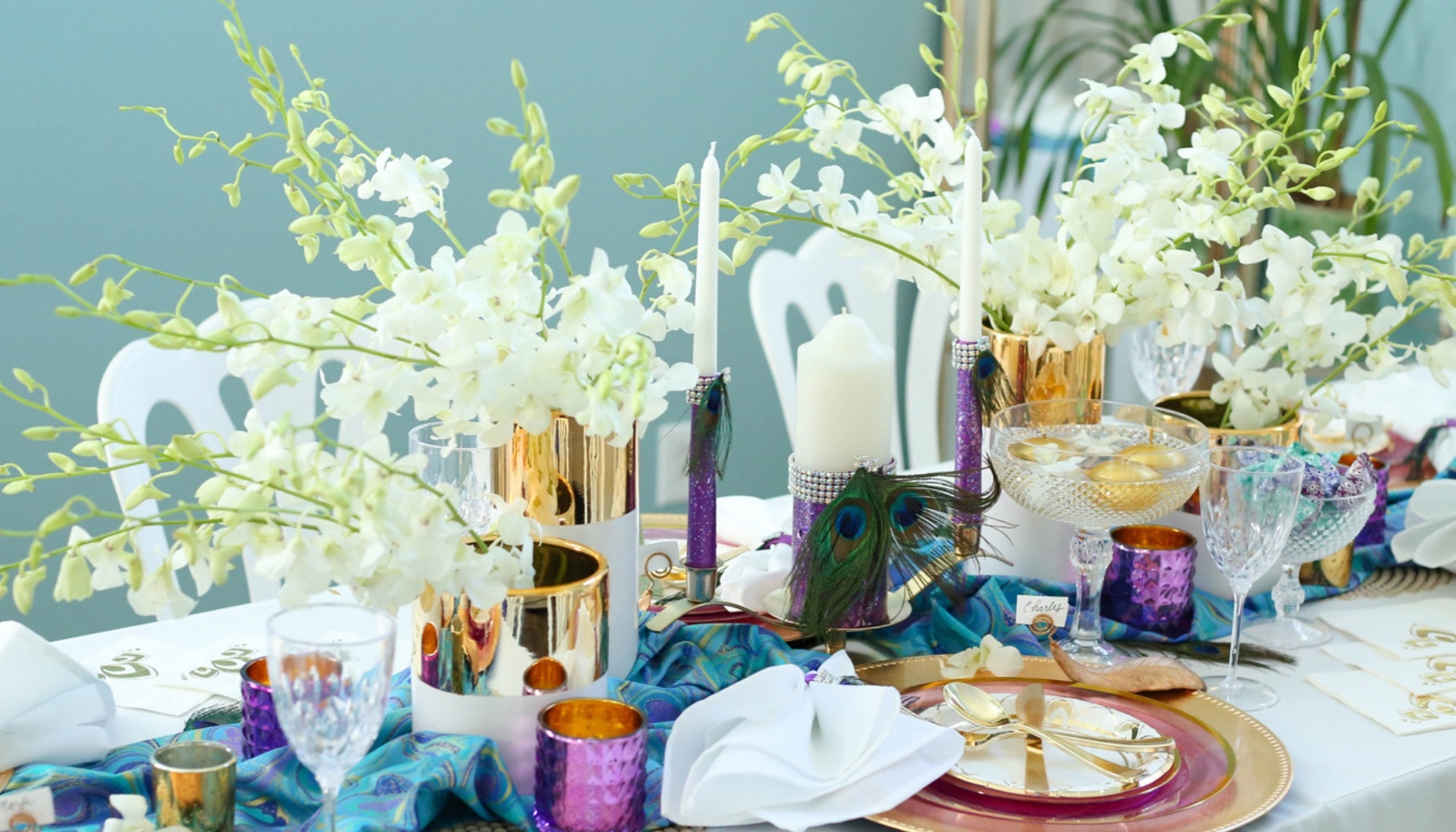 The glittering candle centerpieces are crafted using Glitterific paint from Plaid Crafts.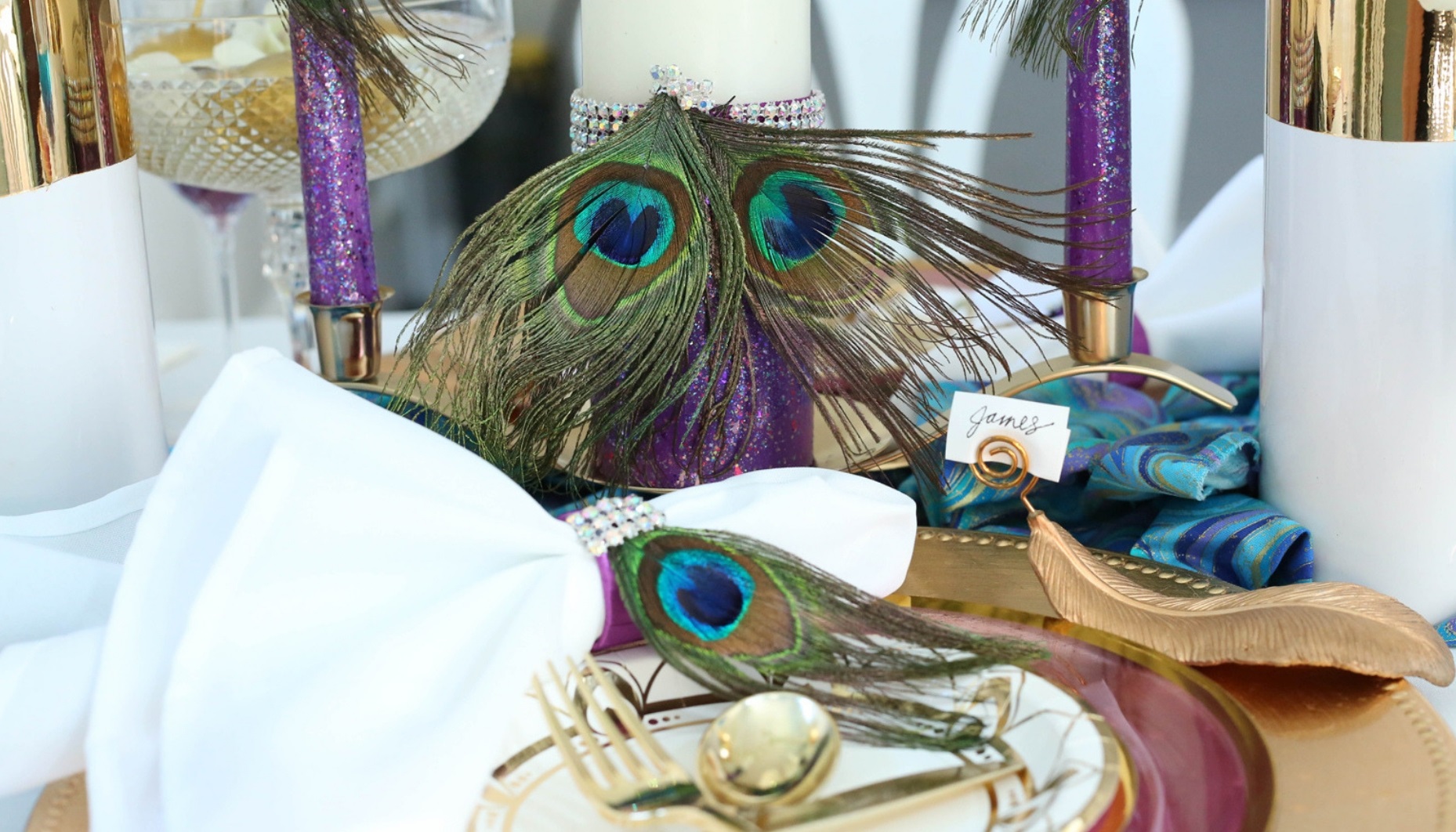 The iridescent colors of the peacock feathers stand out beautifully against white linens. Gold cutlery and table accents add a rich and sumptuous look.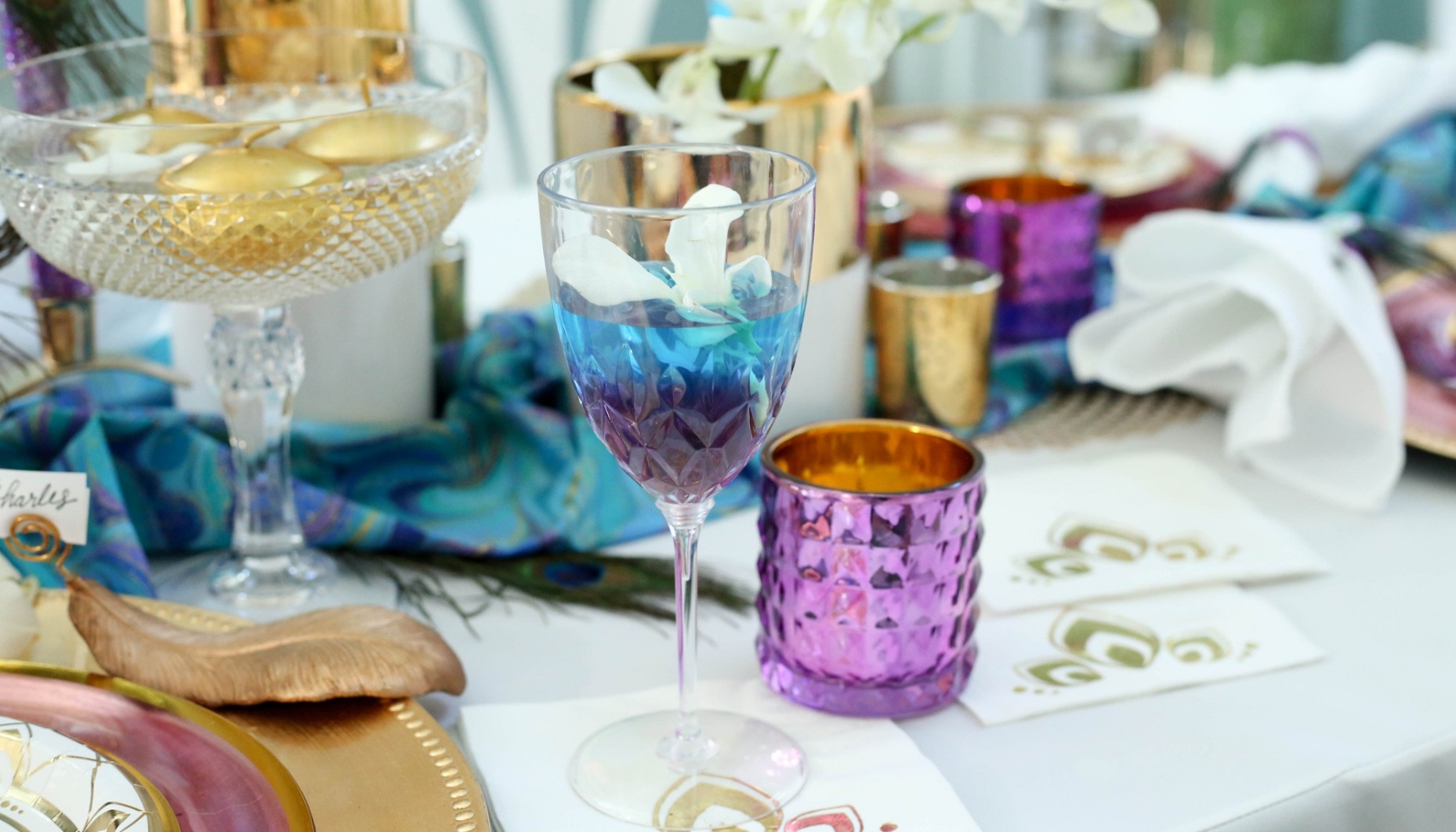 The peacock plume cocktail is a beautiful deep blue and purple cocktail that resembles a peacock feather in color. Pour it into a cut crystal stemware glass to show off the stunning color.