Pile on the pom poms and create an adorable patriotic pillow for celebrating the start of summer! A plain pillow gets the full treatment with a trio of pom poms in assorted patriotic colors and sizes. Tucked into an inviting front porch display, it's the perfect pop of color to kick off sunny summer days.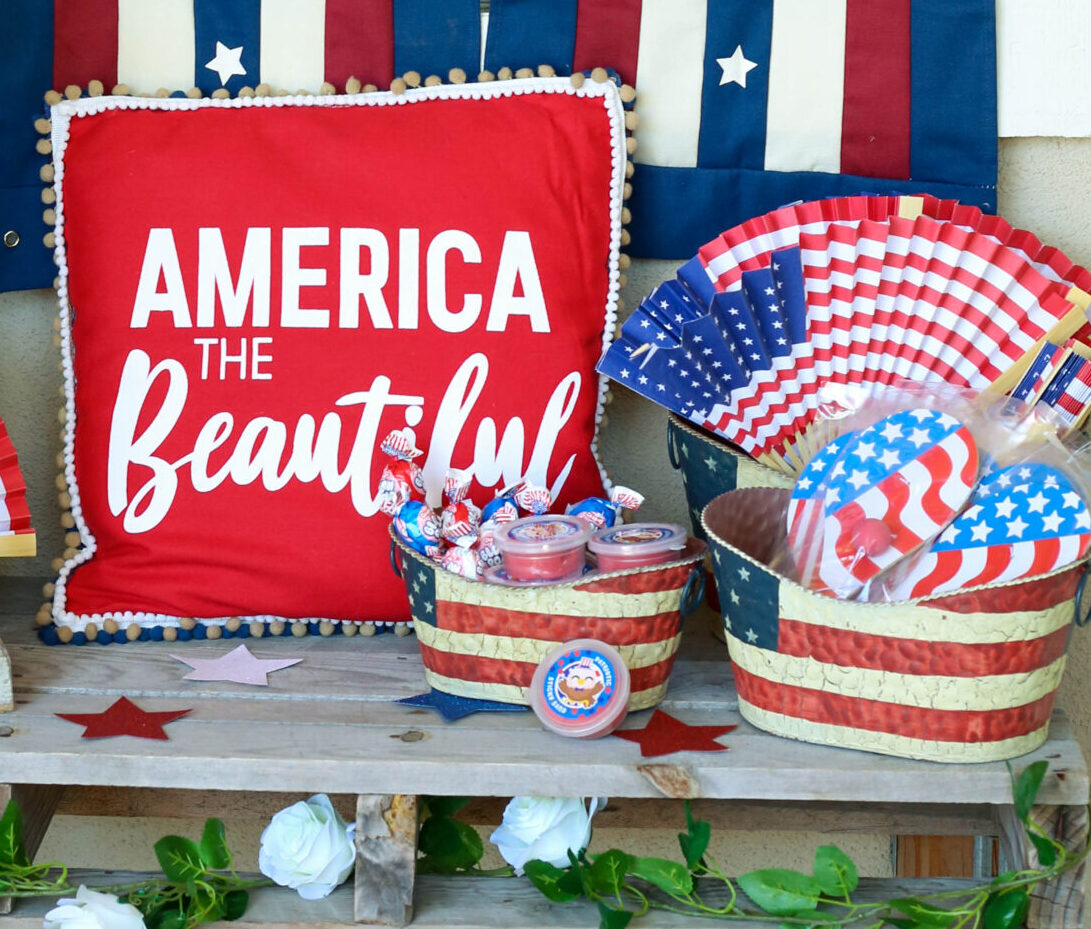 What You'll Need: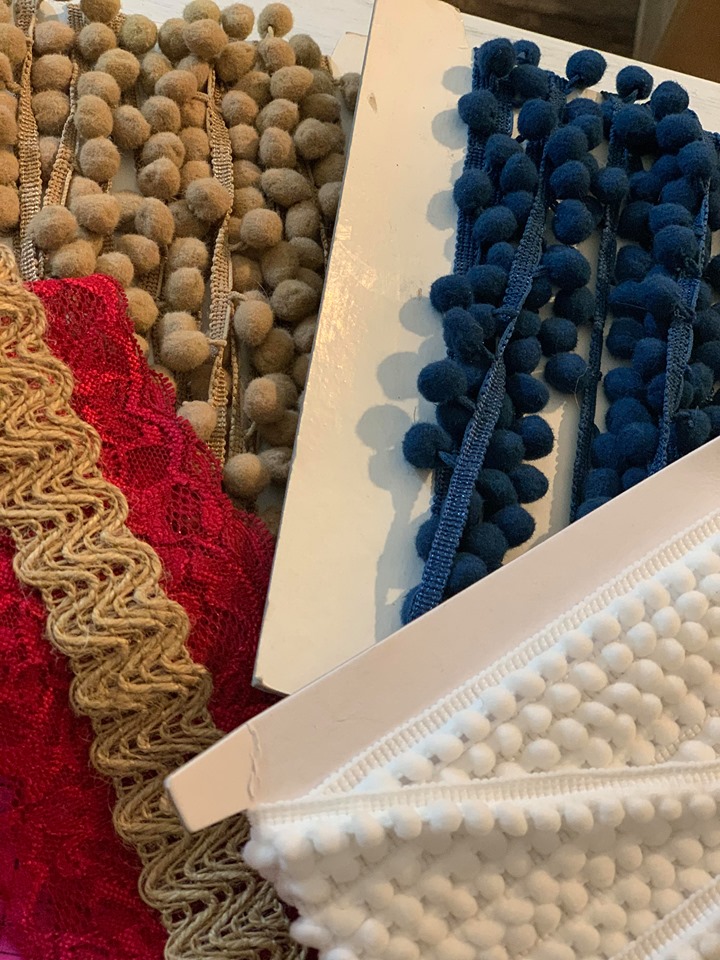 Start by measuring out enough of the medium pom poms to cover the entire outer perimeter of the your pillow. Add about a half inch to the required length.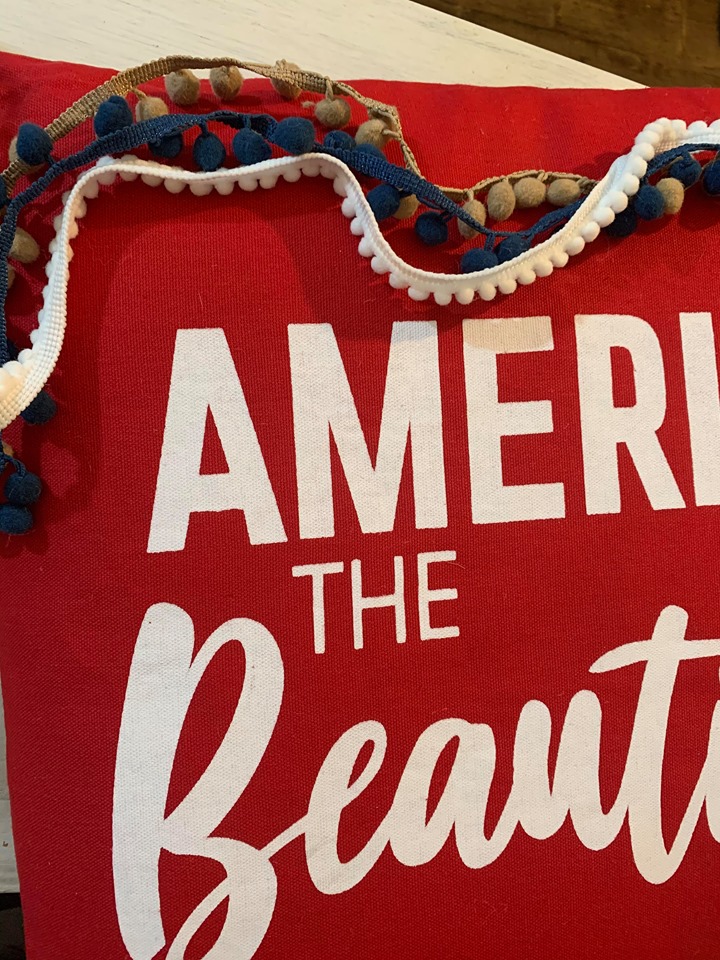 Use fabric adhesive to attach the first color to the seam that runs around the pillow, concealing it. This looks very professional and finished, don't you think?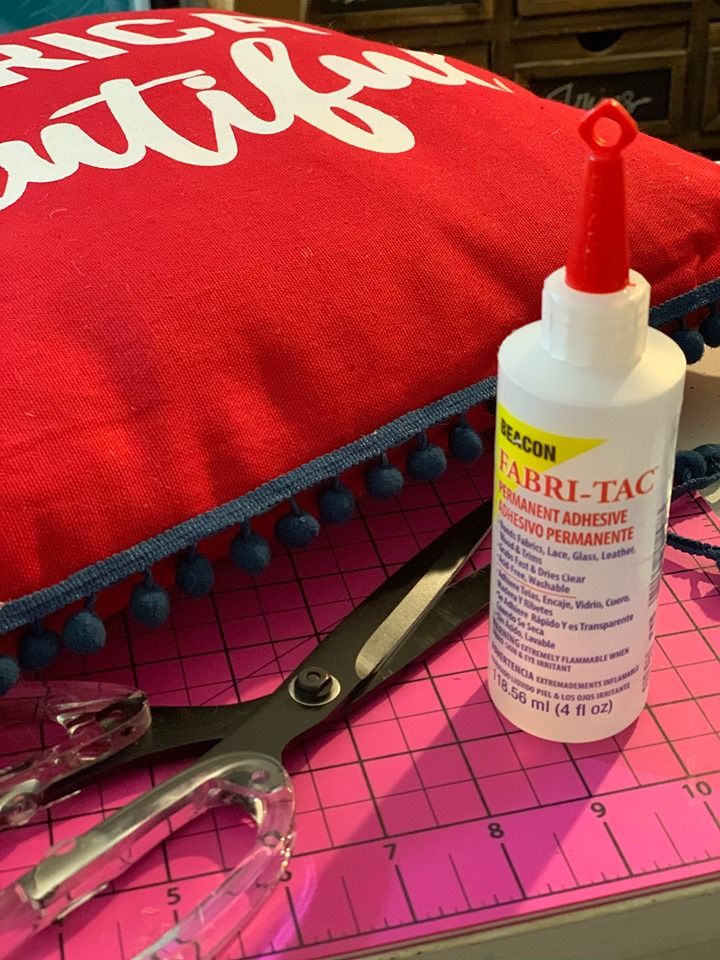 Next, add the second layer of pom poms right onto the top of the first layer. The "ribbon" that they're attached to is called the gimp. Space the top layer so that the poms don't cover the lower layer.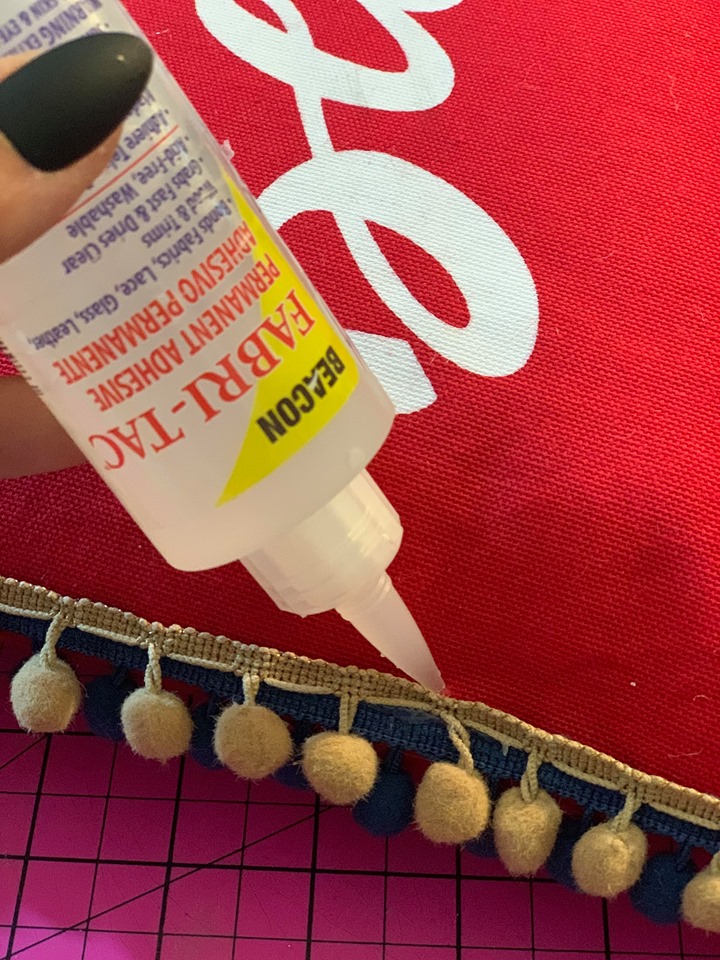 Add the tight poms in reverse, layering the gimp onto the gimp from the previous layer, but with the poms now facing IN toward the center of the pillow.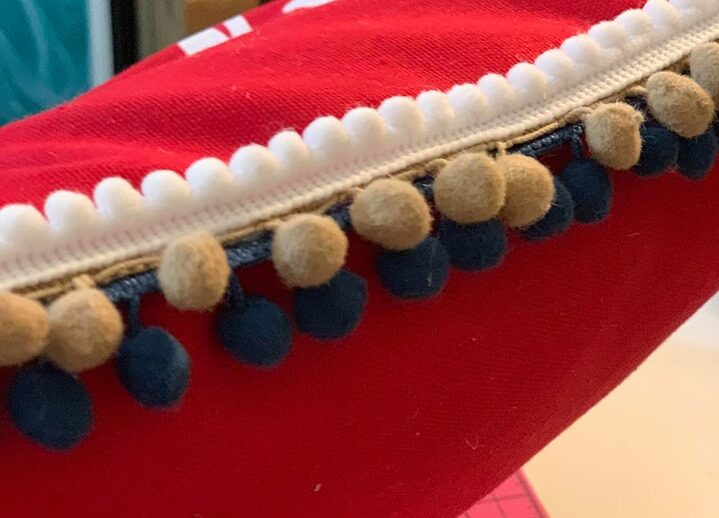 Allow your completed patriotic pillow to dry overnight, then display your Fourth of July craft project proudly with your other patriotic Americana decor!