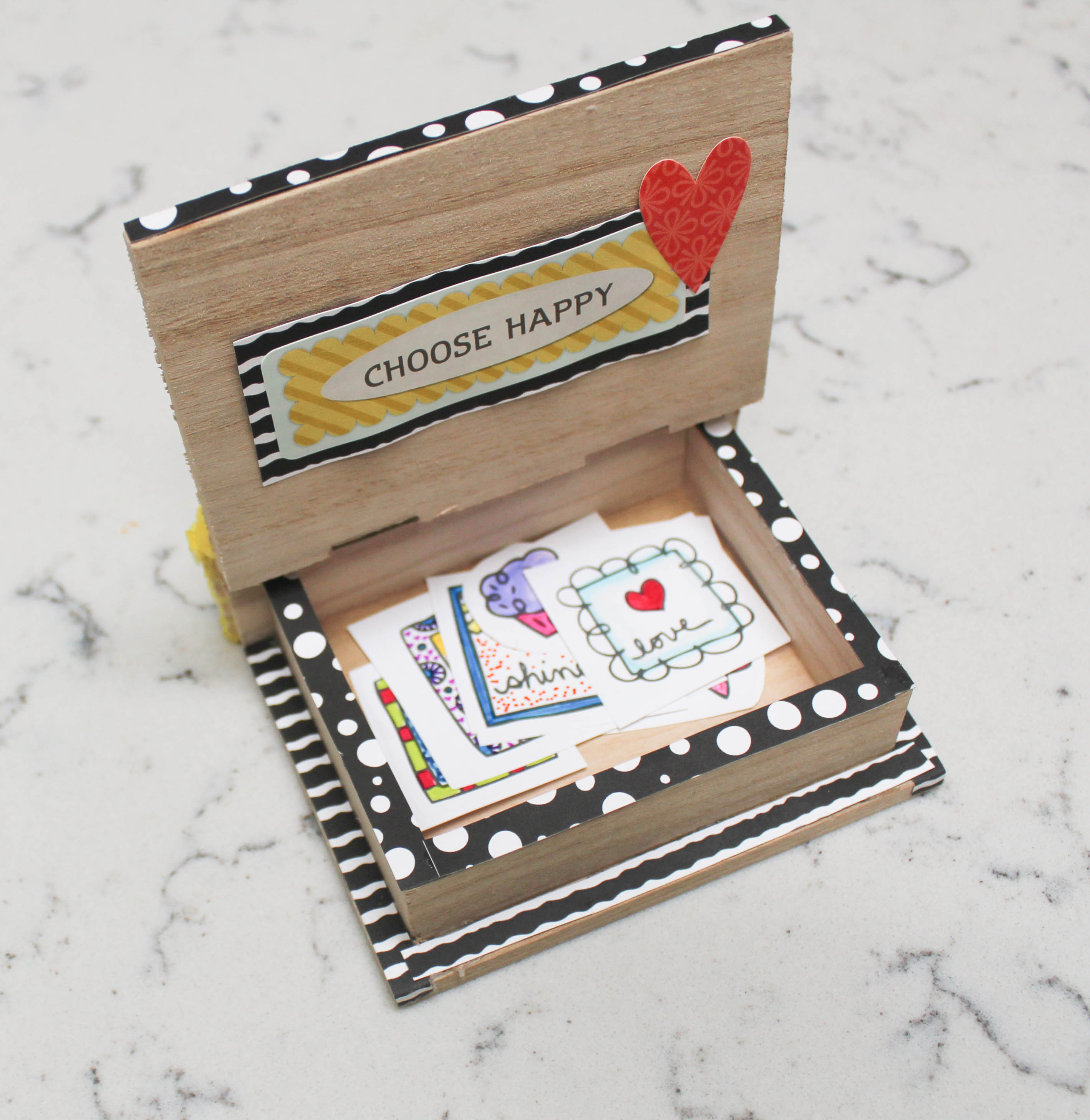 Isn't this the sweetest little keepsake box? I made it using supplies from AdornIt, Laura Kelly Designs and Expo International. My supplies were provided to me at no charge, but the opinions, designs and images, as always, are my own.
This cute box was made with a wood book shaped box with hinges that I found at a local discount store. It came unfinished, and ready to decorate. I also used Laura Kelly's brand spanking new line of awesome products from AdornIt! These included her Inklings papers, ArtPlay Paintables and ArtPlay Stickers, from AdornIt.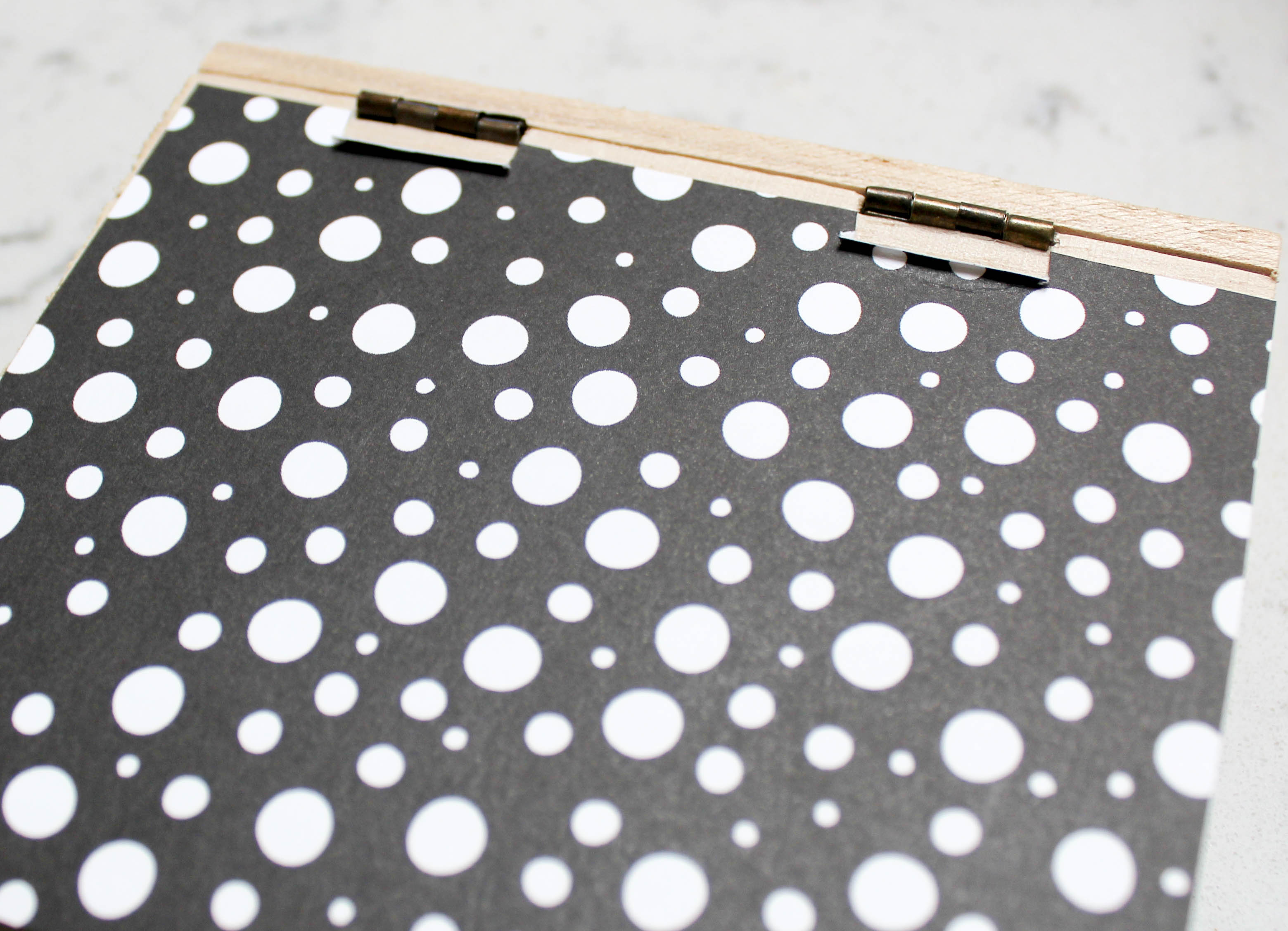 To start the project, I trimmed paper to fit the box, notching out the areas where the hinges would need to move. This was applied to the box using hot glue.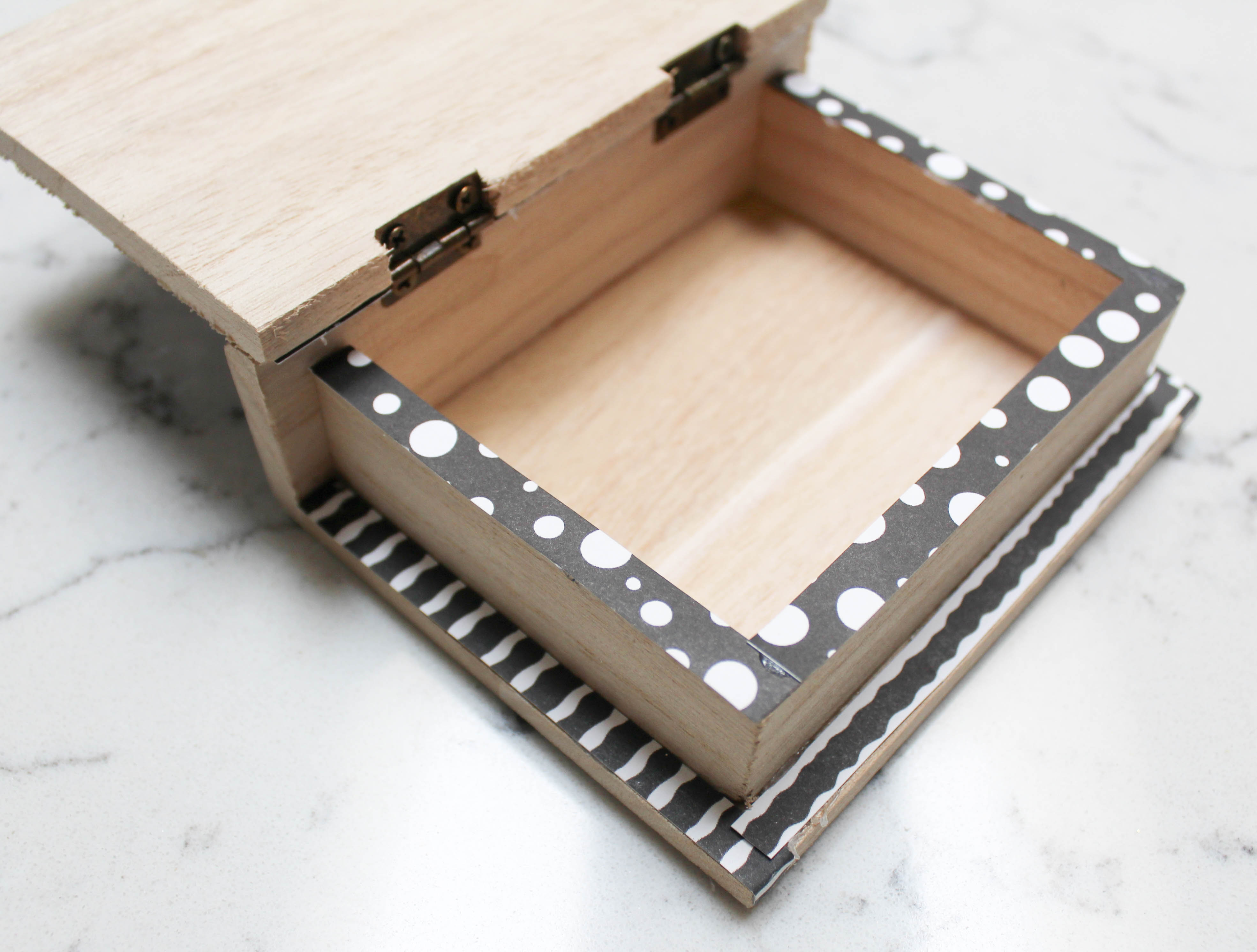 Next, I did the same thing for the borders of the box, mixing up the patterns a bit. It's easy to do; Laura's papers from AdornIt are double sided! I love this mix of stripes and polka dots.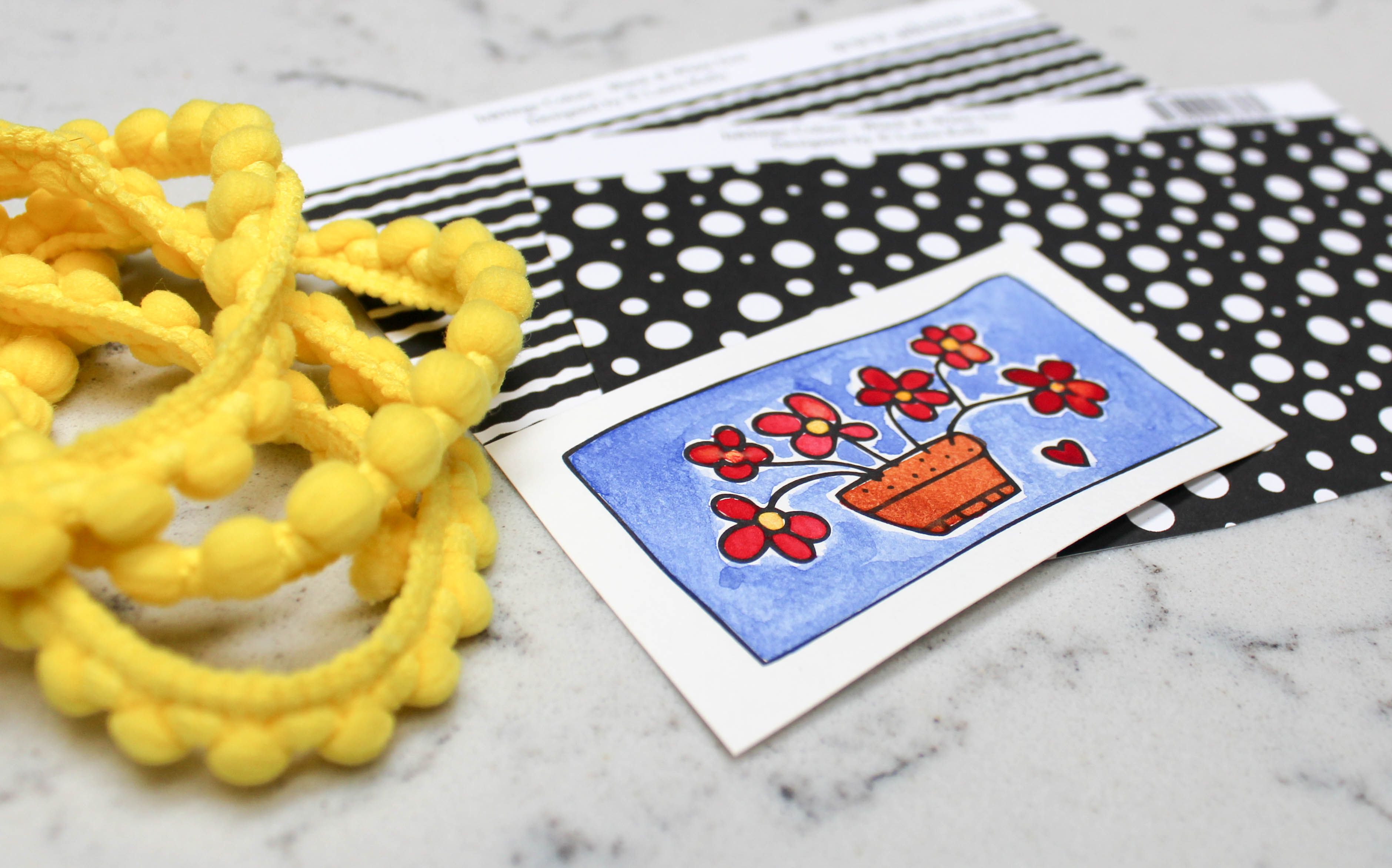 I painted the vase of flowers from the Laura Kelly Art Play Paintables sheet in shades of red, blue and yellow. This was trimmed with scissors and applied to the center of the box.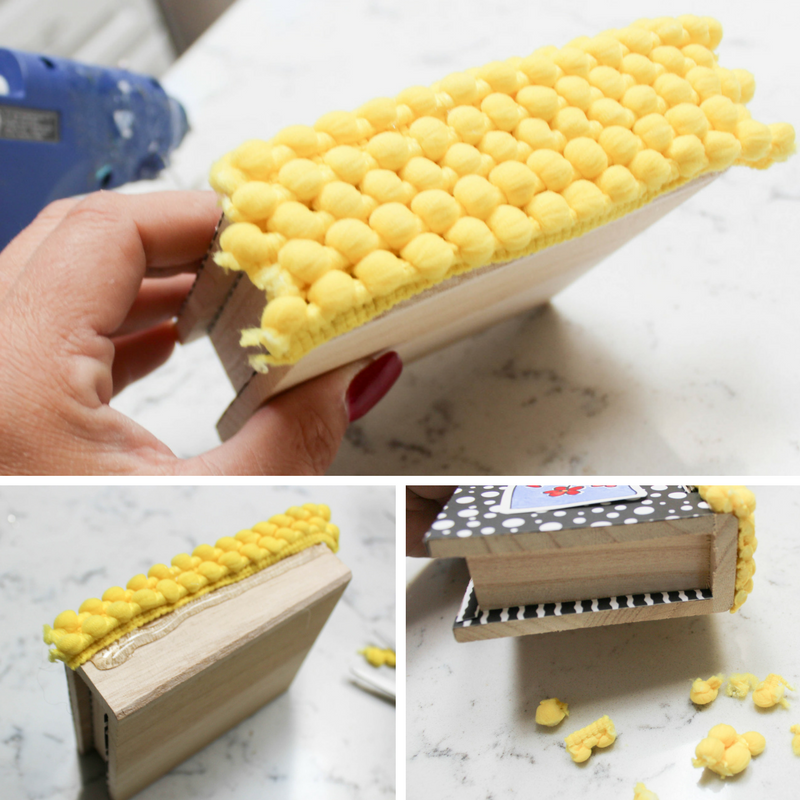 This Peapod Baby Pom Pom trim from Expo International is just the touch I needed to add some dimension, as well as some whimsical charm to my box. I used hot glue to apply the trim in straight rows all along the binding of the box, and trimmed the ends with fabric scissors.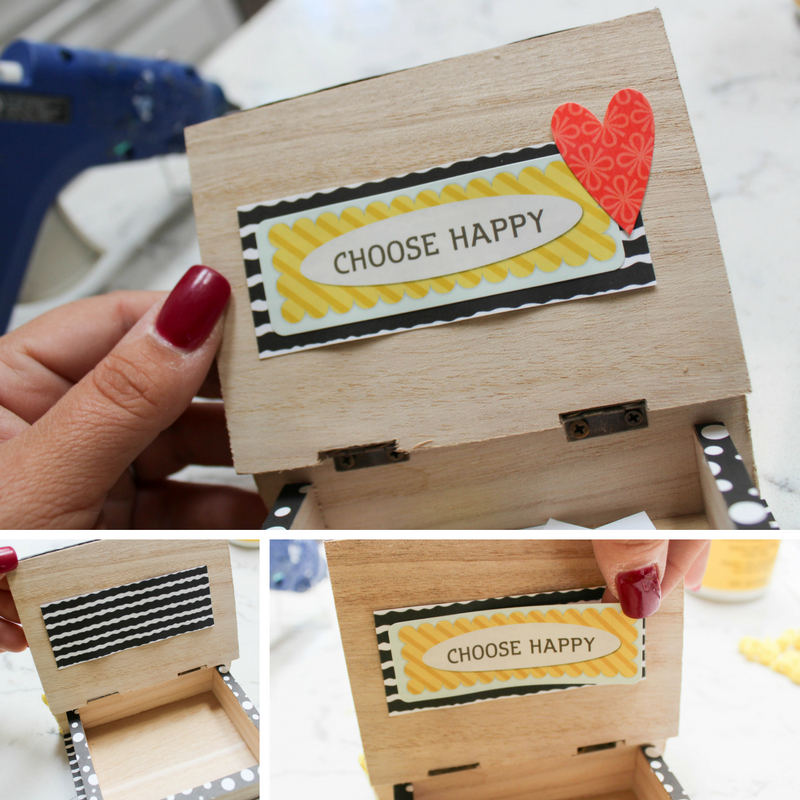 Inside the box, I used a scrap of Laura's paper with the striped side showing, and then applied this darling sticker from the AdornIt "Choose Happy" sticker sheet. The heart is from the same sheet!
My box was ready to use, but what to fill it with? I decided on these cute stickers, created by Laura Kelly for AdornIt. I colored these in myself using my Tombow markers, then cut them into individual stickers and placed them in the box.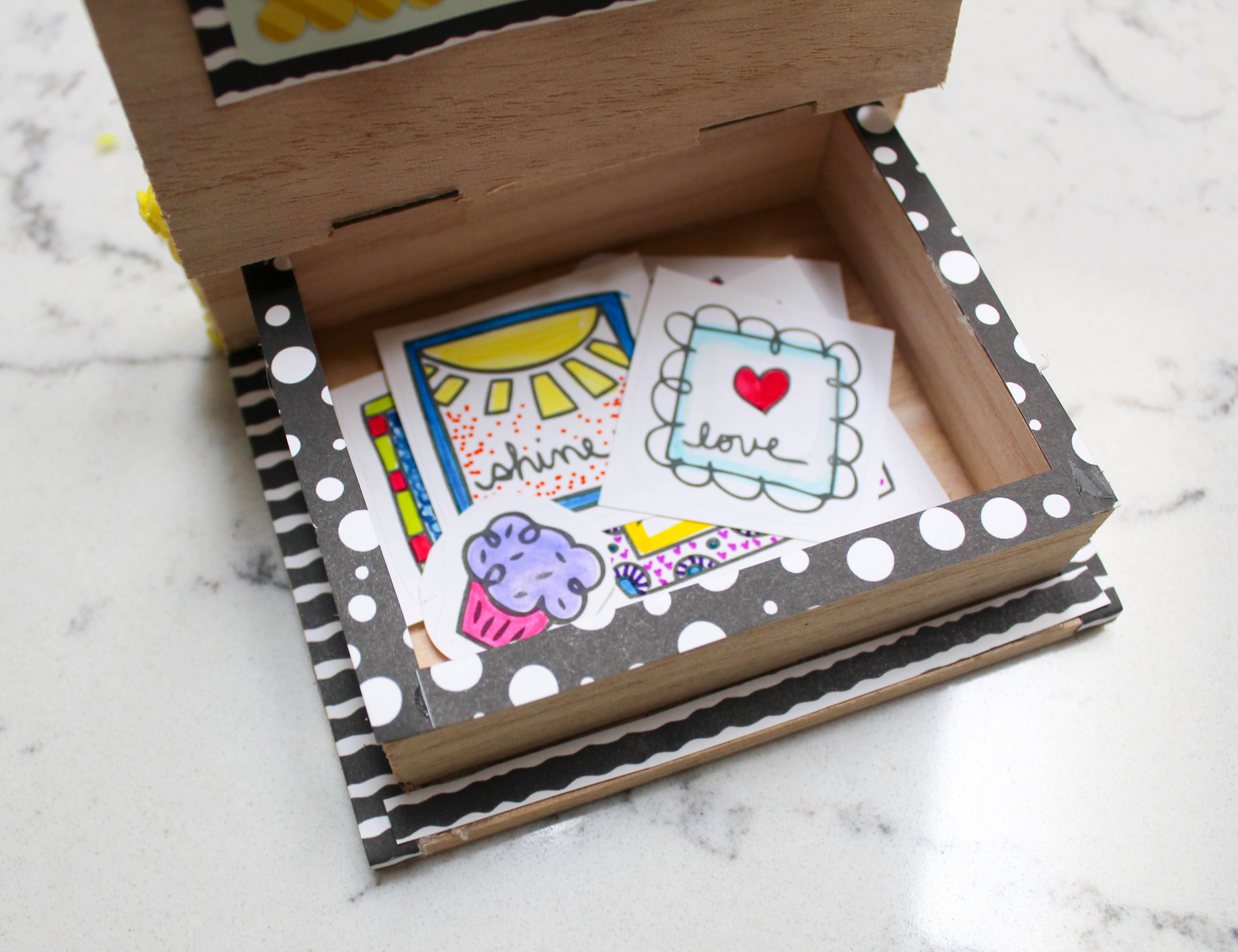 I'll keep this handy on my desk, it's cute and can be displayed year round; plus, I'm always in need of stickers!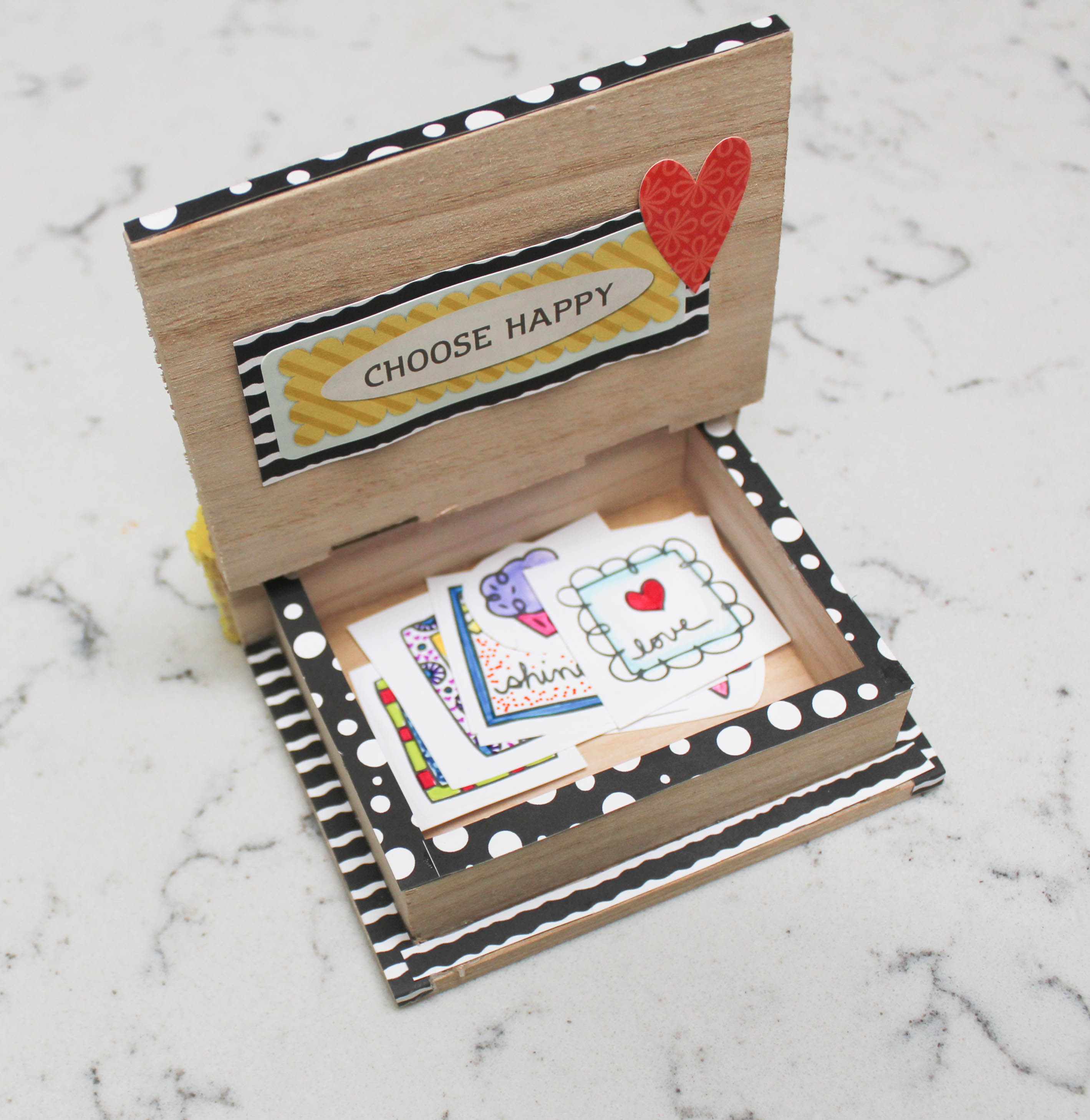 You can find all these fun supplies online at Laura Kelly Designs, AdornIt.com and the pom pom trim at www.expointl.com. Now go make something cute!