Step right up to this adorable carnival party decor, created using bright and cheery trims from Expo International. The pom poms and ric rac I used to make these fun creations were given to me for free, but as always, the designs, thoughts and images of this darling decor is all my own.
This party was for a sweet eight year old girl, who loves carnivals, the beach, and the color pink. My palette was a variety of pinks, bright turquoise and yellow, with pops of red, and some vintage accents.
I created these fun DIY Carnival Circus centerpieces, using wood boxes, card stock, and rolls of tickets in the party colors. Pom pom trims were the perfect accent for the bright, whimsical look I was trying to achieve.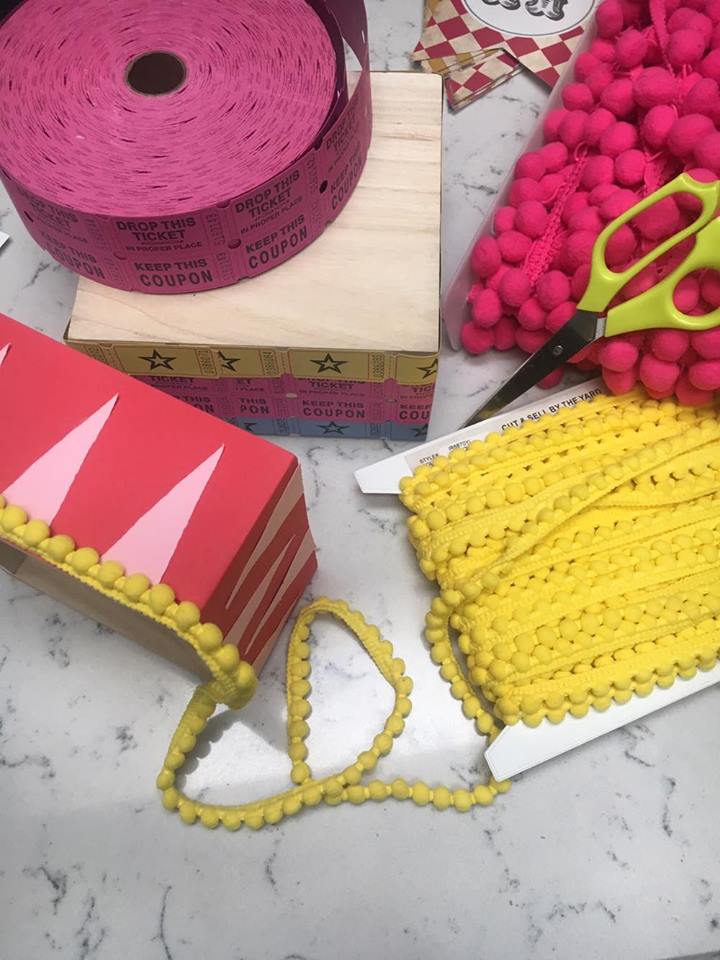 To give my party decor a really cute carnival circus look, I added some Bonita Pom Pom Fringe Trim in Fuchsia to the top border of a round box, and Pea Pod Baby Pom Fringe trim, in Yellow, to the bottom border. It attached quickly and securely with hot glue.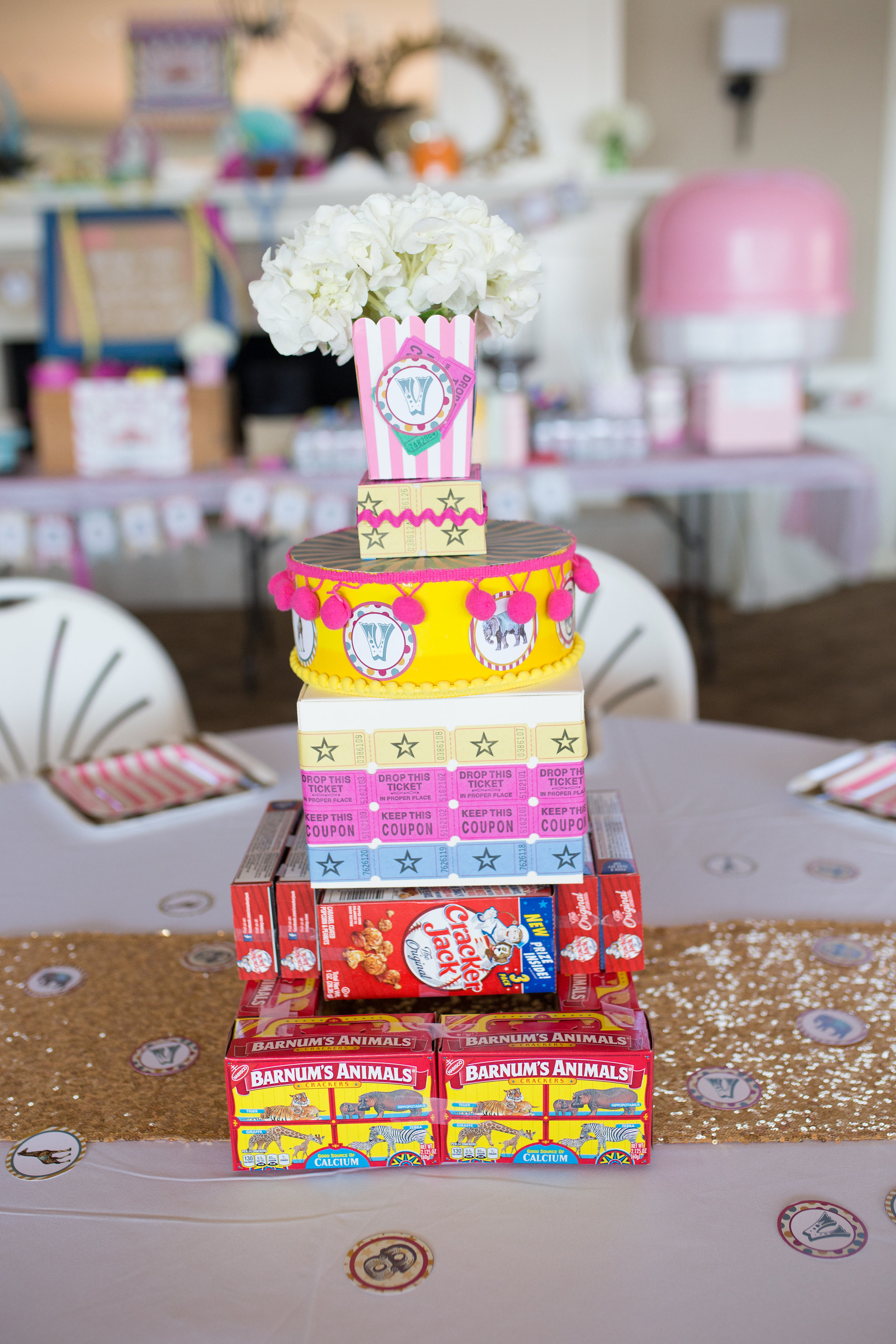 As you can see, I also used a little ric rac trim in Fuchsia to embellish the center of another layer of the centerpiece. It was easy to do by wrapping the ric rac around the box, trimming with scissors, and  securing with hot glue. When the boxes were all stacked up on the tables they made a fabulous focal point for the tables.
For one of the unique party favors I created a tasty sweet treat called Carnival Bark. Isn't it pretty? It's super sweet, just like the birthday girl! I tied off the cellophane bags with a length of Pea Pod Baby Pom trim in this beautiful shade of yellow. I just love how it pops against the other party colors of blue and pink.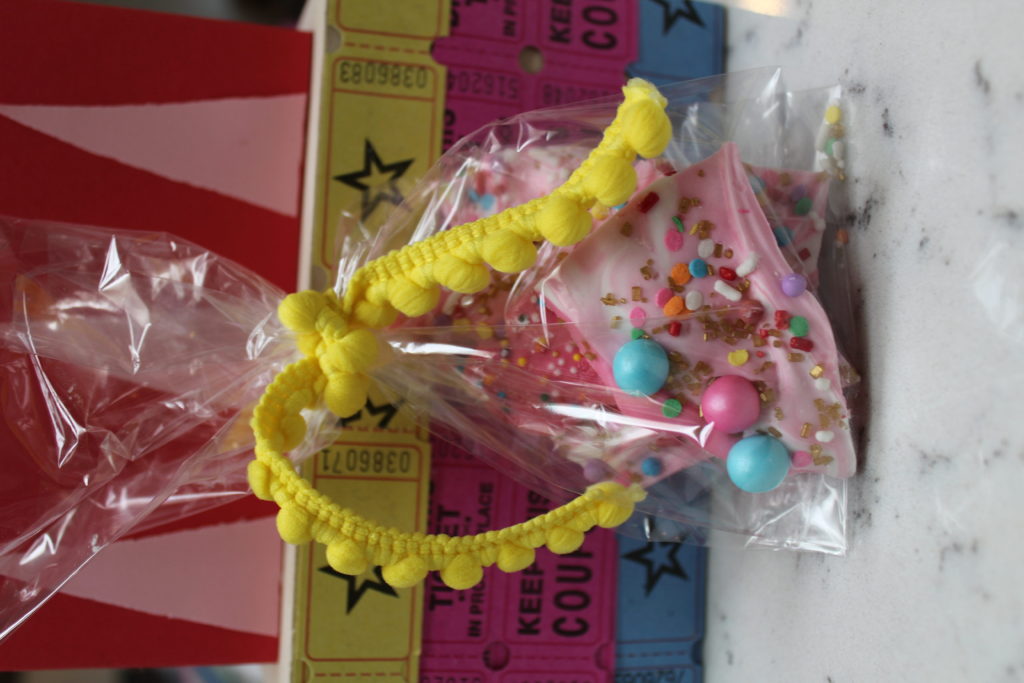 Using pom pom trims to tie treat bags for a Carnival Party an unexpected way to add a designer look, instead of traditional ribbon or string.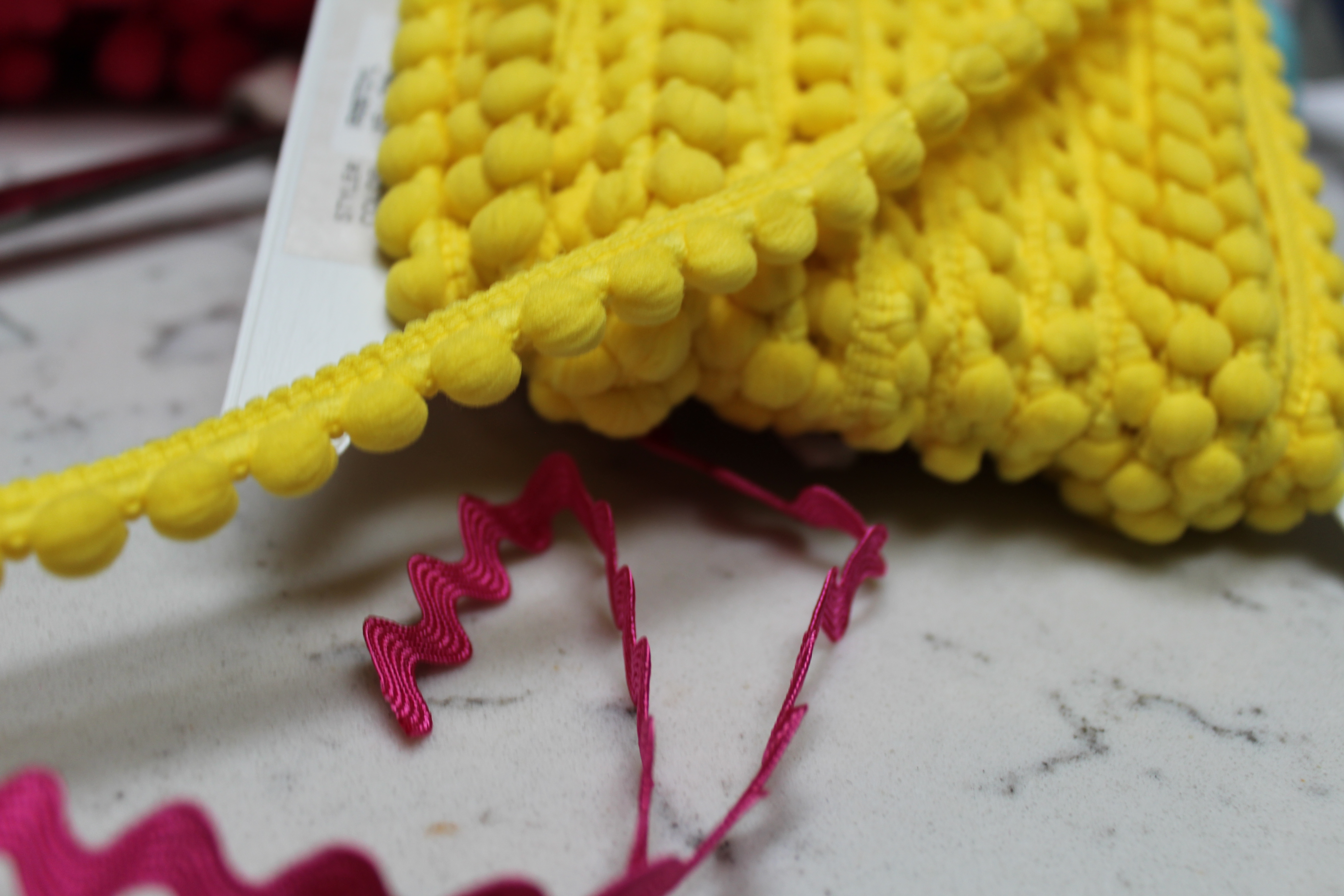 This beautiful custom printable was created just for this party. My first plan had been to frame the sign and stand it on a table, but I got this crazy idea that it might look neat to embellish it heavily with fancy trims for a unique look. I used Bonita Pom Pom fringe, Peapod Baby Pom Fringe, and Ric Rac trims from Expo, along with carnival tickets. I'm so glad I tried this!  I used a cardboard square as the base of the sign, glued on the printable page in the center, and then adhered the trims and tickets in symmetrical  rows, framing out the printable. It turned out just beautifully.
I placed the sign atop two matching ceramic elephants, and styled it with more carnival tickets and some fun, circus themed props. This finished piece of art was placed on a mantle overlooking the party. A beautiful accent, and it was so easy to create using fun trims from Expo International!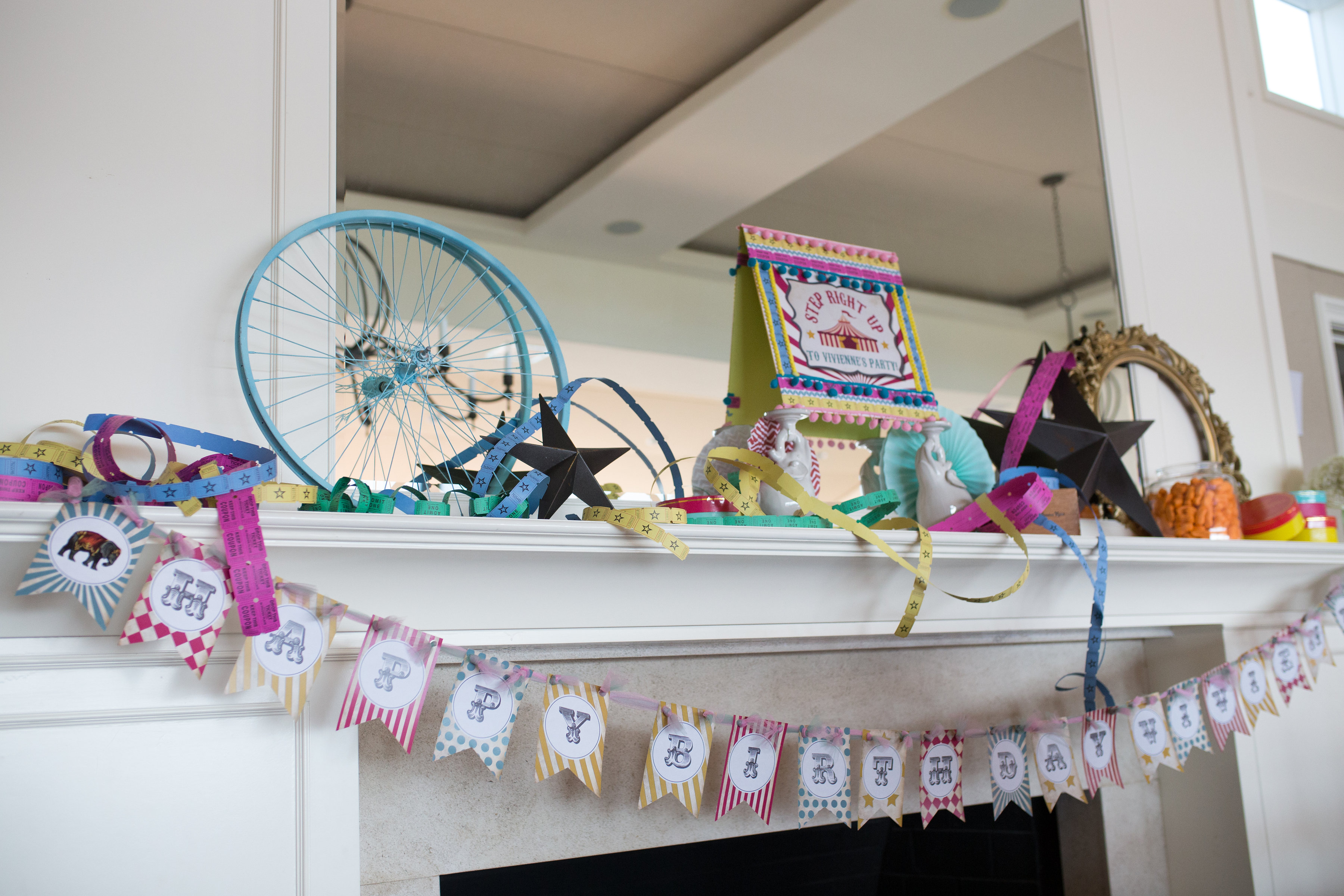 The birthday girl loved her beautiful party! Her friends played games, won carnival prizes, enjoyed lots of yummy treats, and even played on a dunk tank outside! Special thanks to Expo International for providing the beautiful trims that I used in her decor.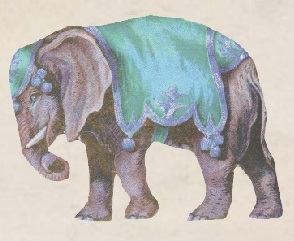 Until  next time, remember to Celebrate Everything!