When my friend Laura Kelly sent out a call for entries for her annual Popcorn Box Decorating Contest, I couldn't wait to get started! Laura offers this fun opportunity each year in October; she sends out a variety of fun craft supplies from her favorite sponsors. Companies like Cost Plus World Market, Kunin Felt Group, and Udderly Smooth all provide products and supplies for contestants to create to their heart's content. There's just one rule: your design must use the popcorn box that's included in the package. Other than that, the sky's the limit!
(Psst! Make sure you read to the end, there's a giveaway for a $50 gift card to World Market!)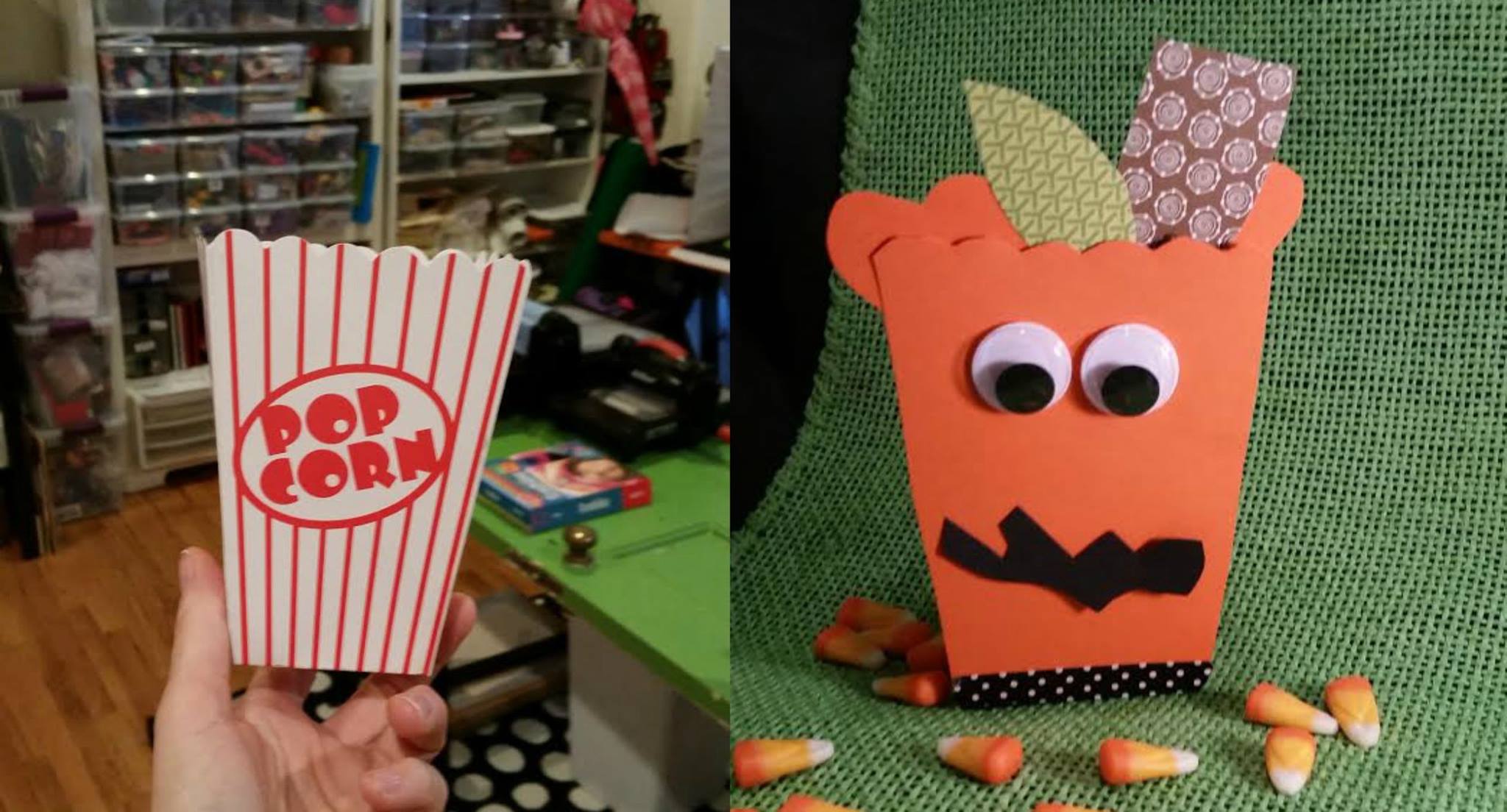 Here's my entry for the contest this year, it's a miniature version of Sleeping Beauty's Castle!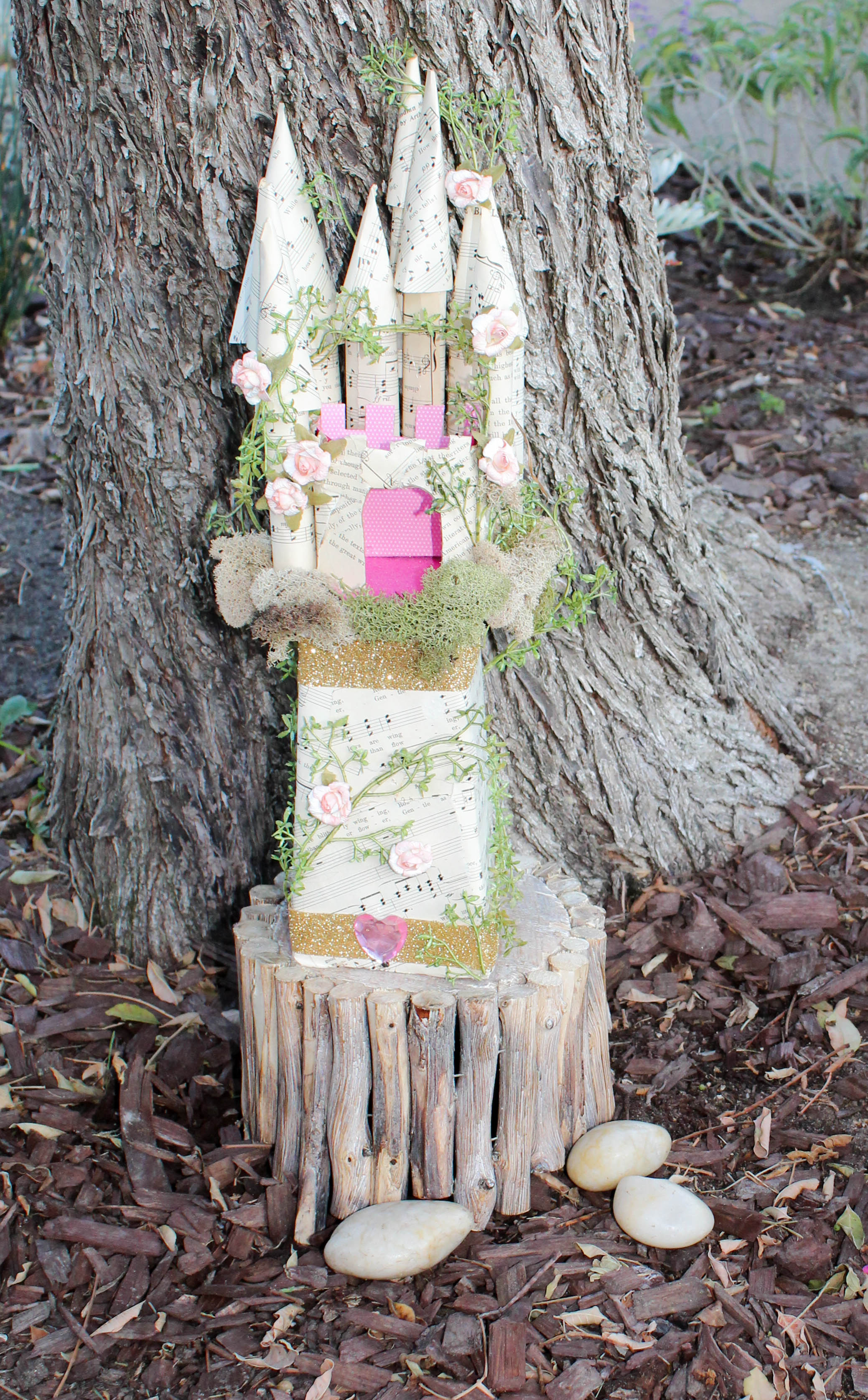 I used the popcorn box to create the base pedestal of the castle; it's covered in vintage music sheets, attached with Beacon Adhesives 3-in-1 Glue. A circular base was added to the top (well, bottom, since it's upside down), of the popcorn box, and embellished with reindeer moss. To create the floor of the castle, I added a circle of bright pink Kunin Felt Eco-Fi Plus.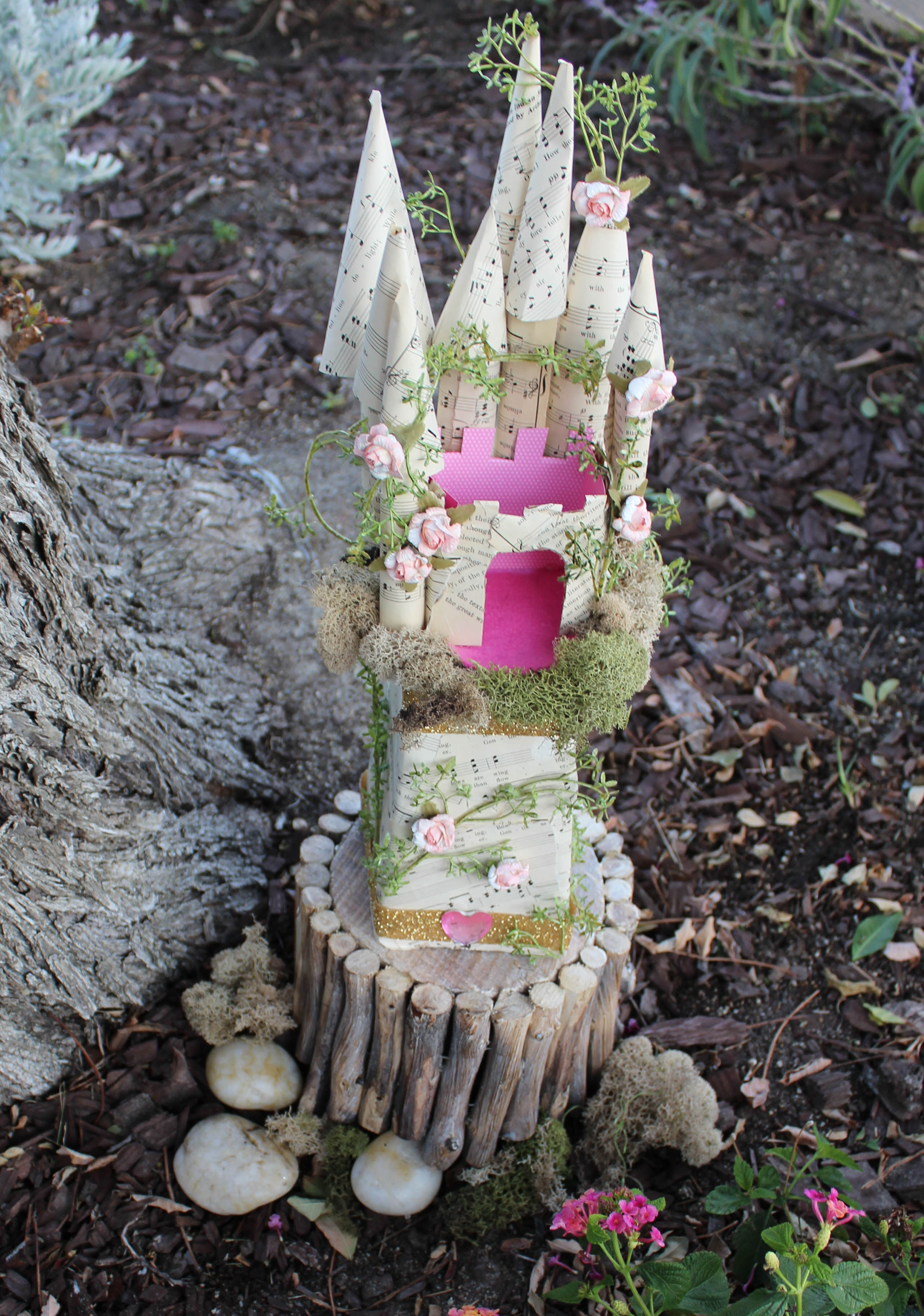 The castle walls are constructed from chipboard, covered in more vintage music sheets on the outside, and Laura's new scrapbook paper from AdornIt, on the inside. The castle's turrets and peaks are hand shaped, and glued, using book pages secured with Beacon 3-in-1 Glue. Once the castle was fully assembled, I added some vines and tiny paper roses, then added a border of gold glitter ribbon and a sparkly pink heart gem to top it all off.
As a bonus for this contest, Udderly Smooth invited all of us to dress up our favorite lotion container in a costume. It was an easy decision to dress my little travel sized hand cream bottle as the Princess Aurora!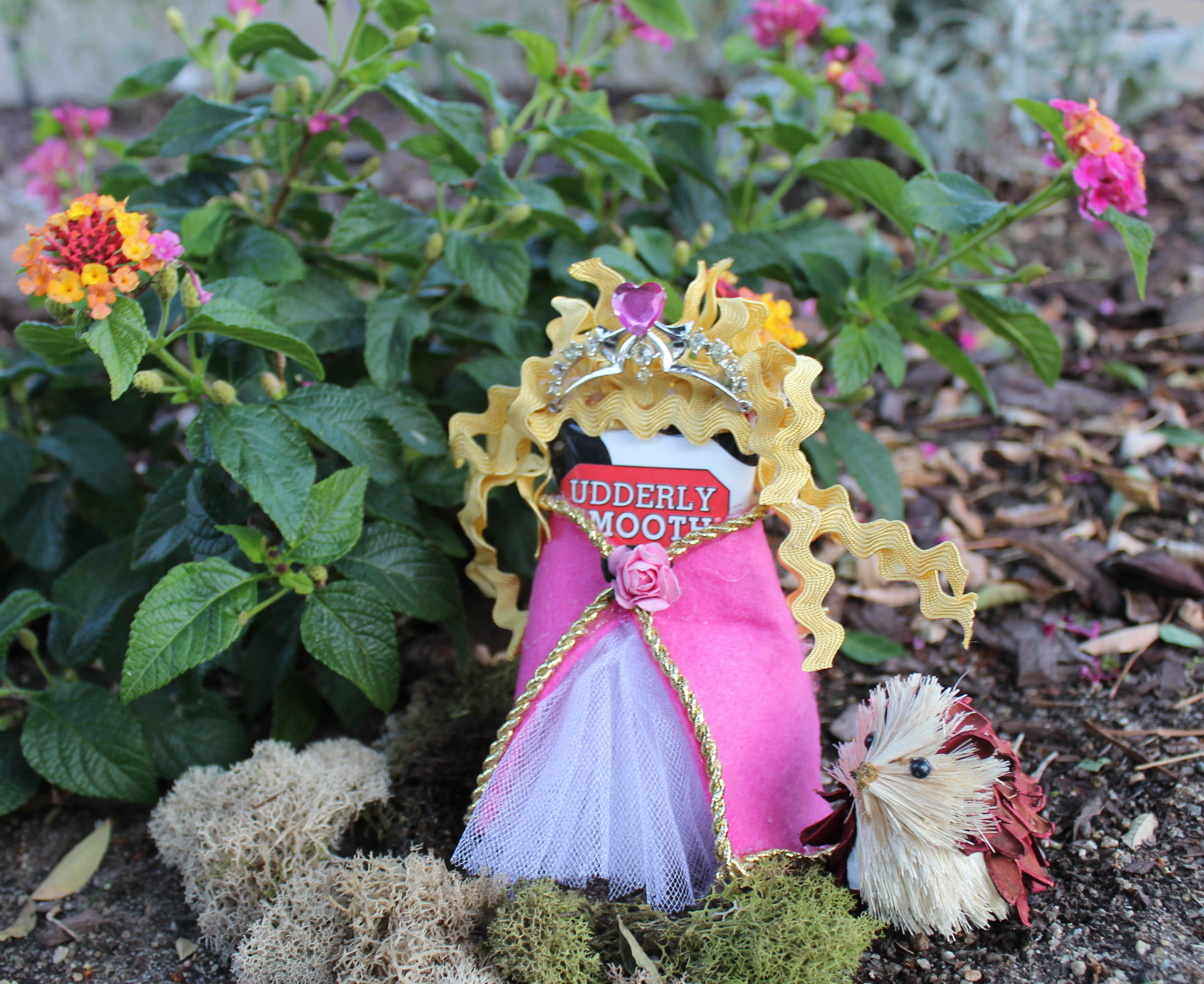 Princess Aurora's dress is made from the same bright pink Kunin Felt as used in my castle, embellished with a thin gold cord. Layers of white tulle were added underneath, and peek out the front. For her blonde locks, I used ric rac from Expo International, and then added a tiny jeweled crown, which I repurposed from a piece selected from my big jar of junk jewelry, found at a flea market. A tiny pink heart gem adds a sparkly touch.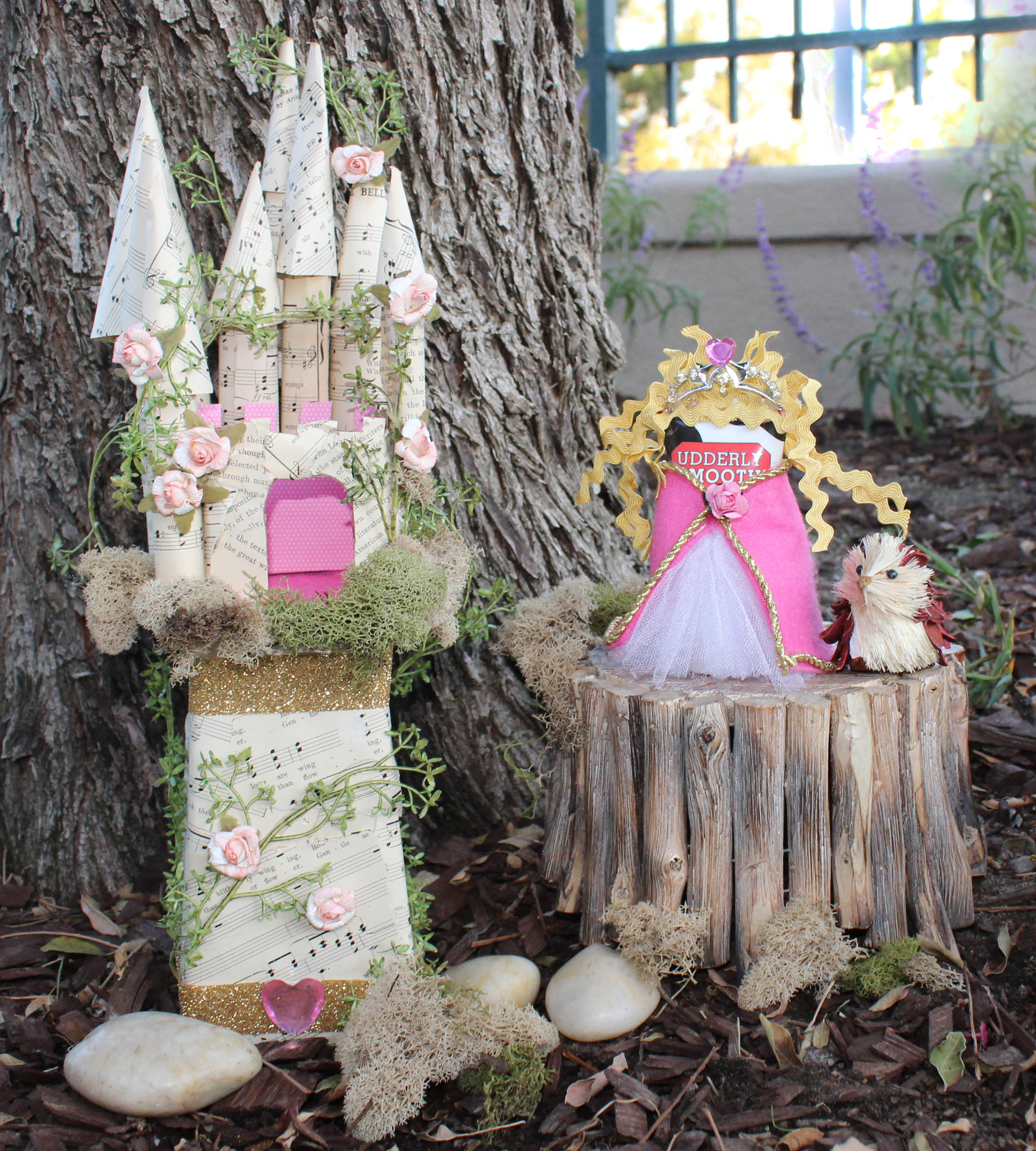 Hope you enjoyed my contest entry! Check out all the entries by clicking below, it's a blog hop! You won't believe the creative people out there, it's amazing what they've come up with!


And don't miss this awesome giveaway!