Halloween is one of my favorite holidays. We love to host parties for our friends, wear whole-family themed costumes, enjoy creative and crafty treats and Halloween libations with plenty of "boos" from our bar. (Spooky-tini, anyone?)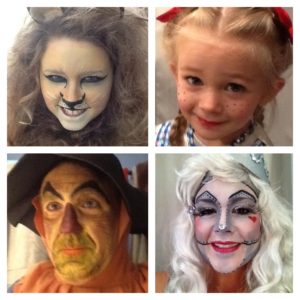 My Halloween tricks and treats just wouldn't be the same without a little edible fake blood! I've been asked to share my recipe for this creepy concoction, so here it is! 
Edible Fake Blood (Not for the squeamish!)
What You'll Need
1 part water
3 parts corn syrup
Wilton No Taste Red Gel Food Coloring
Wilton Kelly Green Gel Food Coloring
Sifted flour, cornstarch or confectioners sugar, for thickening as needed
Instructions:
In a bowl, gently whisk the corn syrup and the water together.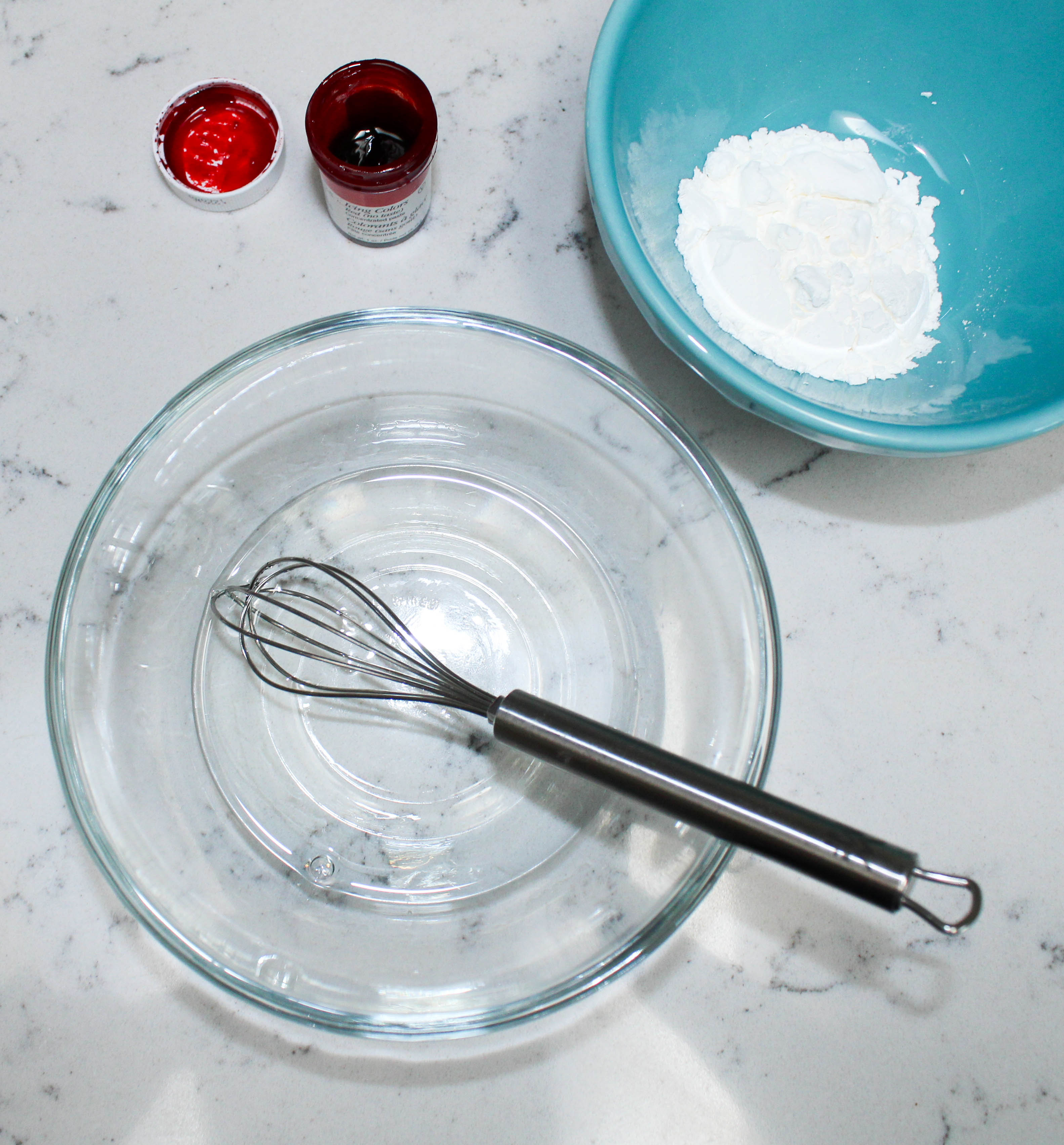 Using a toothpick, add about 1/4 tsp. of the red food coloring. If you need to add more to reach the color you would like, use a fresh toothpick; gel food coloring is easily contaminated by double dipping!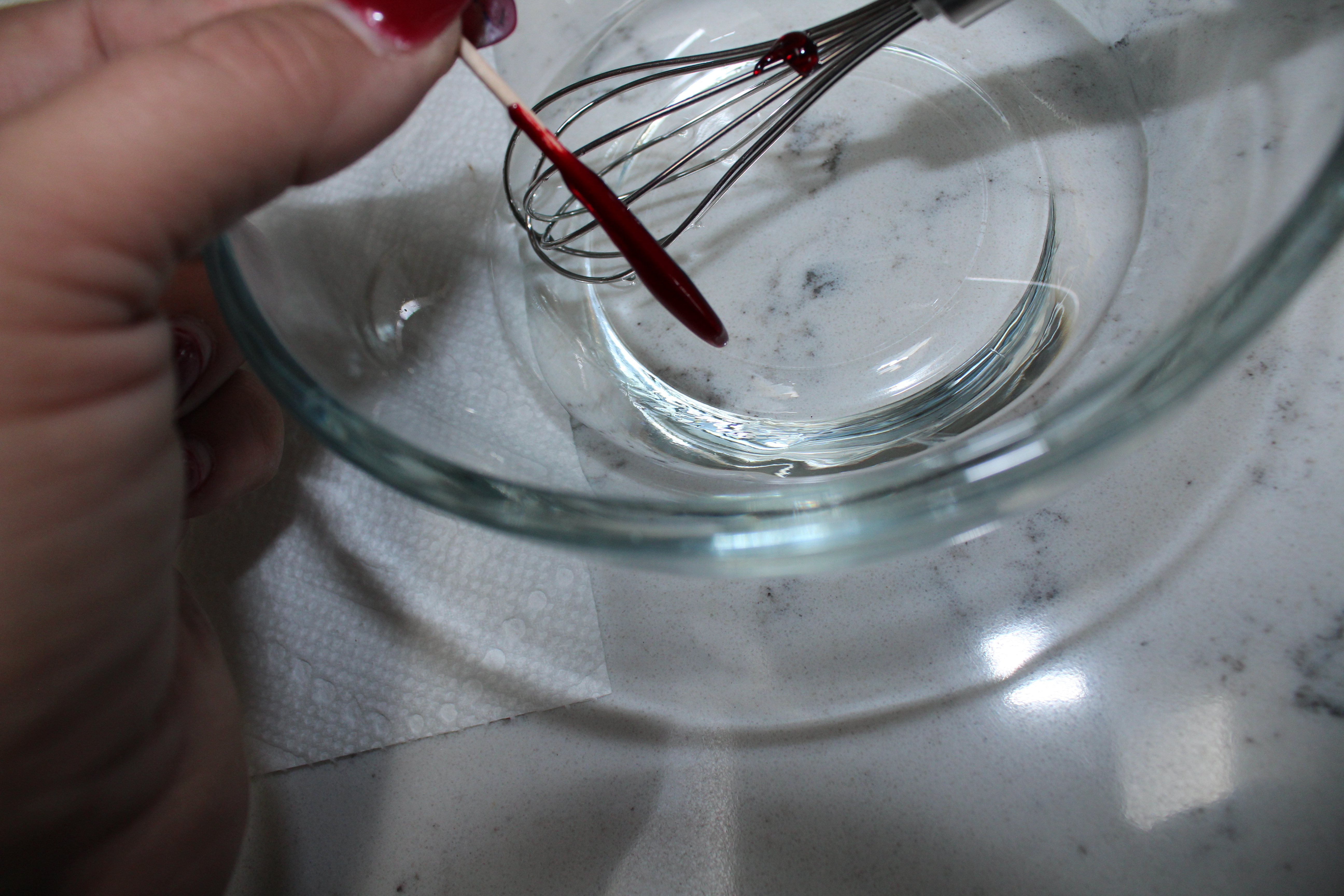 Mix well, adding flour or cornstarch to thicken. For a sweet taste, you can also use confectioner's sugar.
I like my edible blood nice and red, but if you want an even more realistic looking color, you can add a bit of green or black gel food coloring until you reach the color of your choosing. These gel colors pack a punch, so just add a little at a time.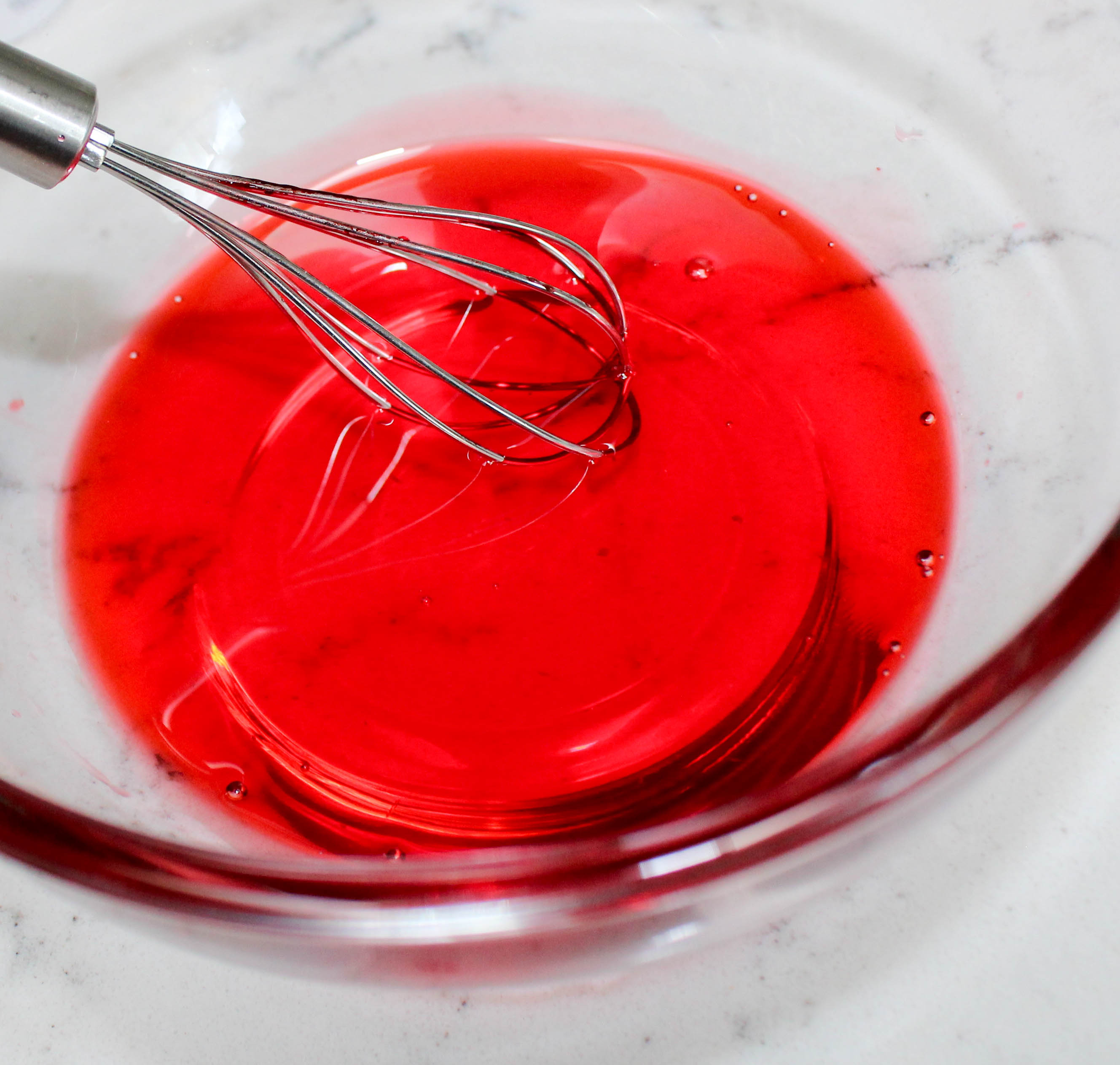 Let your mixture congeal for about ten minutes, and you're ready to rim glasses, drizzle cupcakes, or add it to whatever creepy creations your ghoulish little heart desires.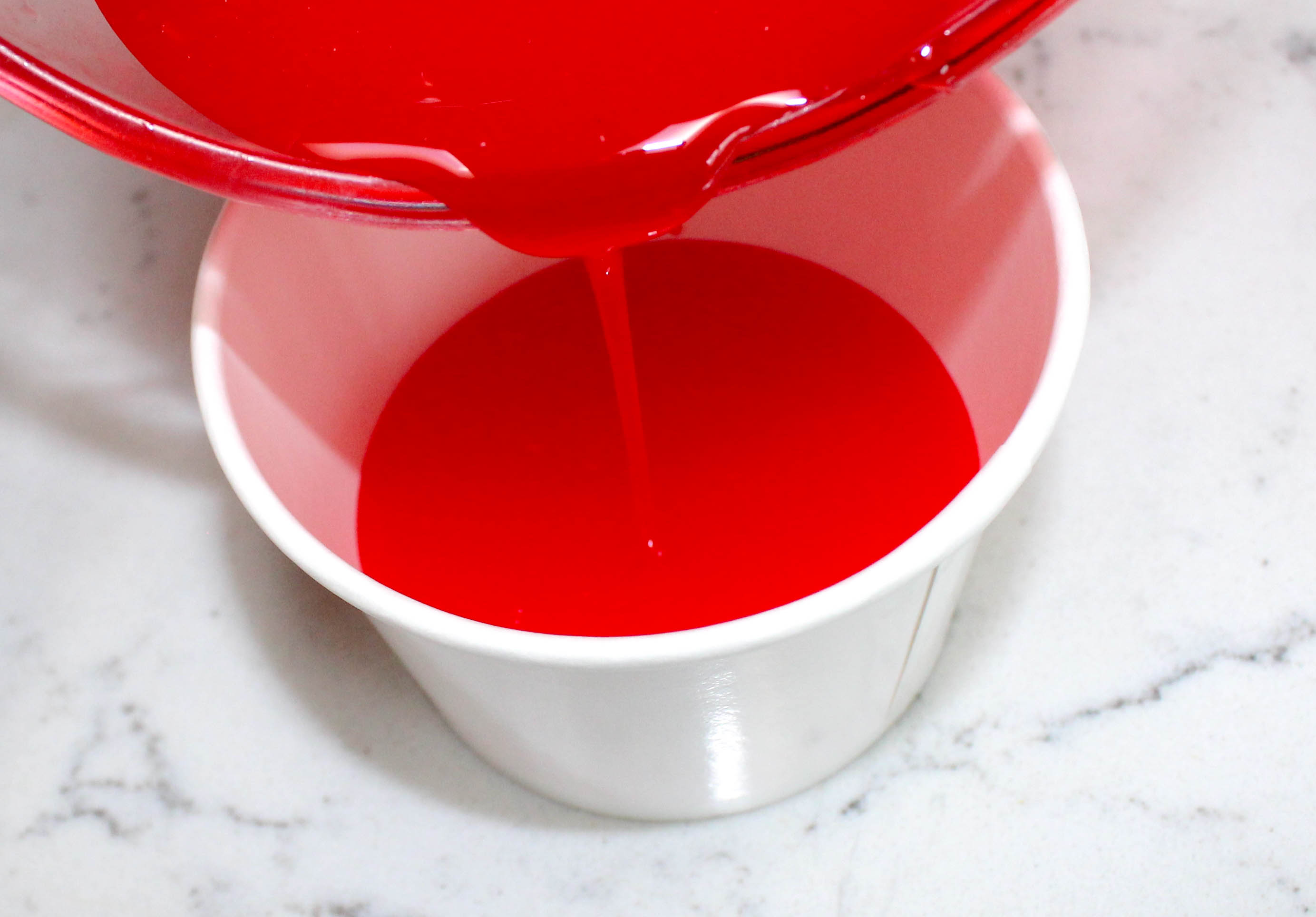 Looking for a fun Halloween cocktail recipe? Be on the lookout for my Spooky-Tini, made with Viniq Original Purple Shimmering Liqueur! (Link coming in September!)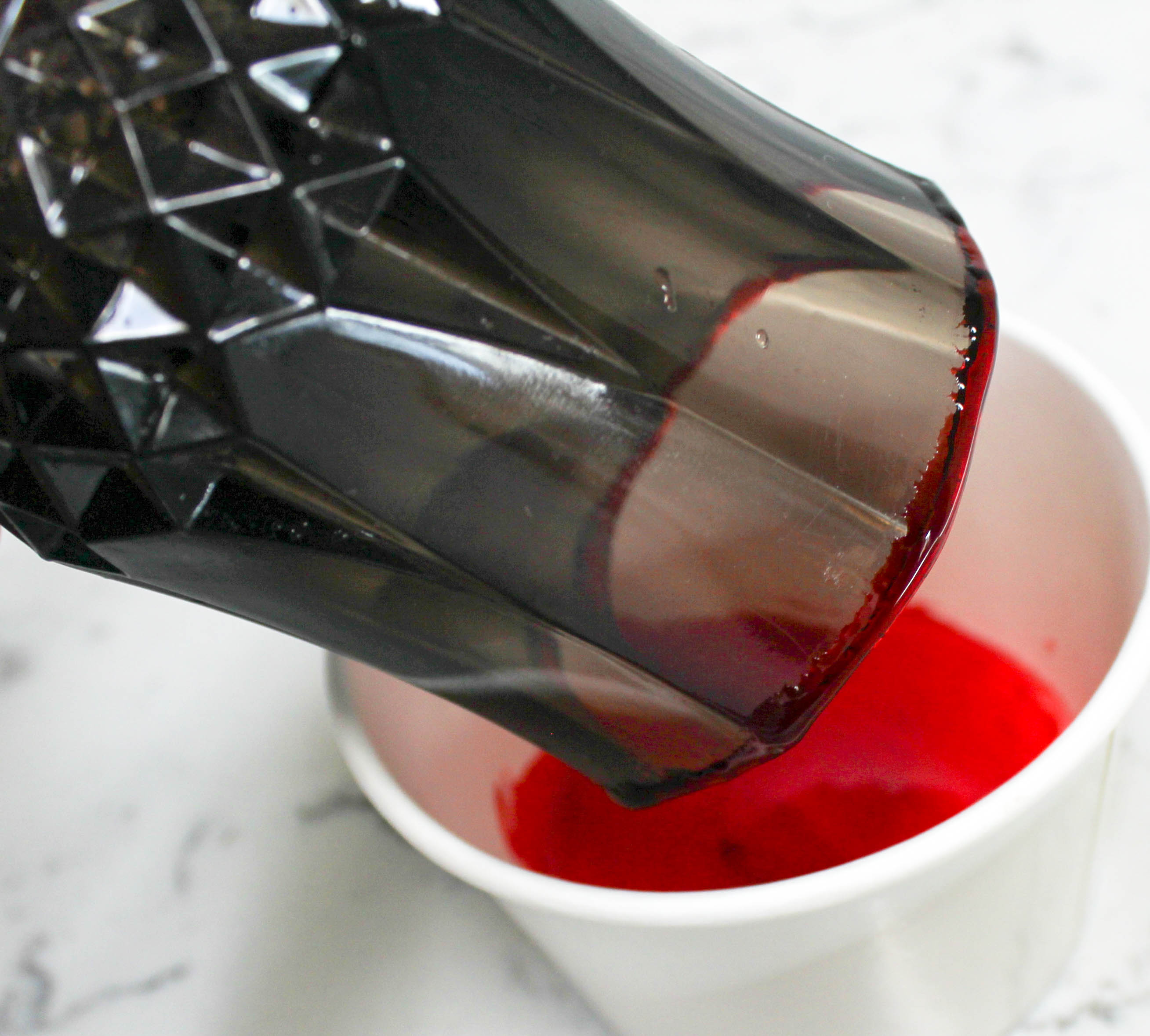 Happy Haunting, and remember to celebrate everything!