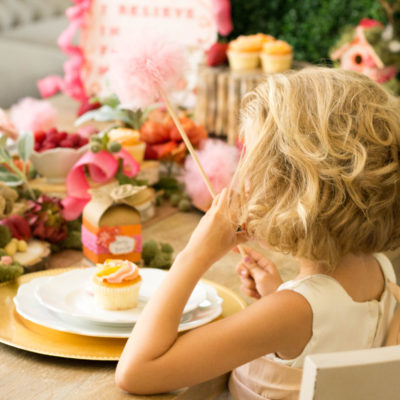 Step into a world of magic at this woodland fairy party that I created for Little Birdie Crafts. Little Birdie creates some of the most stunning handmade paper flowers and embellishments I've ever seen, it's a privilege to work with them as their Design Team lead, and I'm grateful for their sponsorship of this post, so that I can share the fun with you!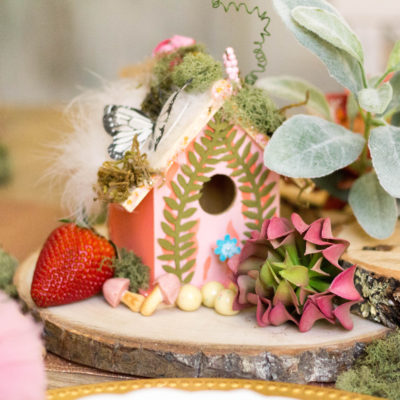 I picked a palette of pink, peach, and red, mixed with natural elements like moss, twigs and tree slices. Each place setting had a pink tulle fairy wand and a formal place setting.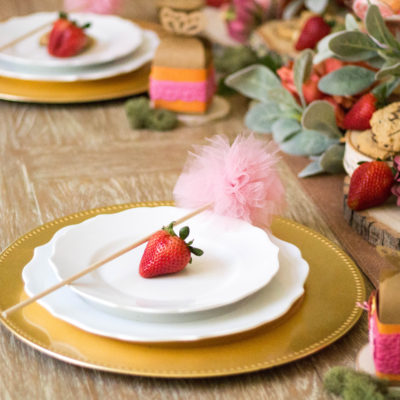 The party favors are adorable Fairy Berries in Butterfly Boxes. I made a tutorial on how to make them here.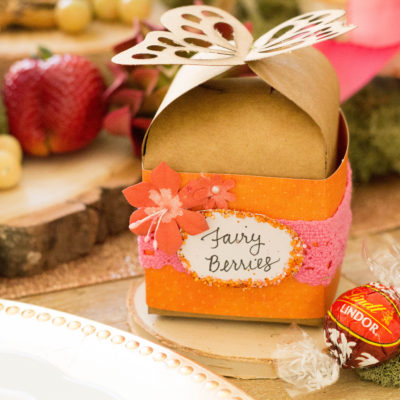 The tables were decorated with loads of treats and these adorable Magical Fairy Dwellings!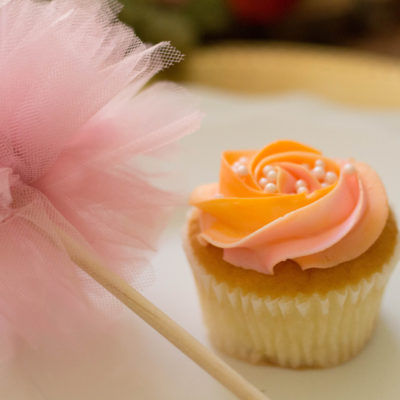 The cupcakes have a dreamy peachy pink ombre icing, and I made these rosettes with a Wilton Star Tip!
The sign at the head of the table reads, "I believe in fairies", and to be honest with you, I do!
I know that the more glitter you add to your fairy party, the more likely the magical guests are to show up!
Click here to get ALL the gorgeous images of this party, plus the step by step instructions on how to create these decorations yourself with amazing art supplies and papercrafting embellishments from Little Birdie Crafts.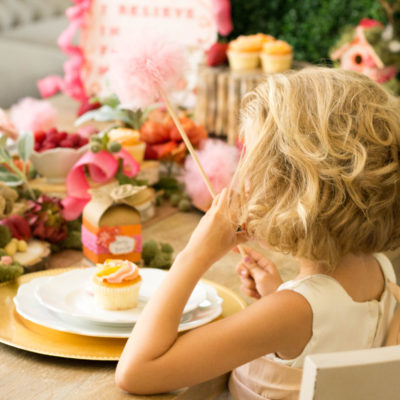 Until next time, celebrate everything!