The Elf on the Shelf is a holiday tradition that's here to stay, and my family is so excited for him to arrive this year! I'm super excited to share a new touch on my Elf-madness, Oriental Trading Company, who sponsored this post, is carrying a complete line of products that are Elf on the Shelf themed! Although they did send me the items I'm about to share with you for free, I did make all of my own selections, and these ideas are 100% Ritzy Parties originals!
Our Elf's name is Oodle; over the years, he's gotten into his fair share of mischief, like that time he got our dog, Foxy, tangled up in the Christmas lights…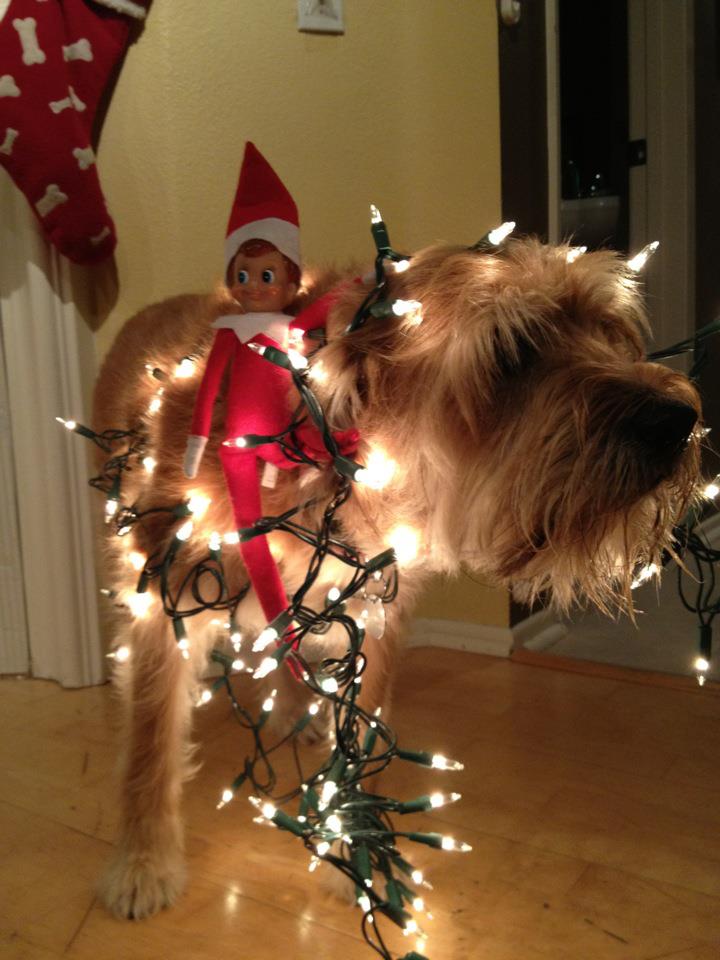 Or that time he got into my jewelry…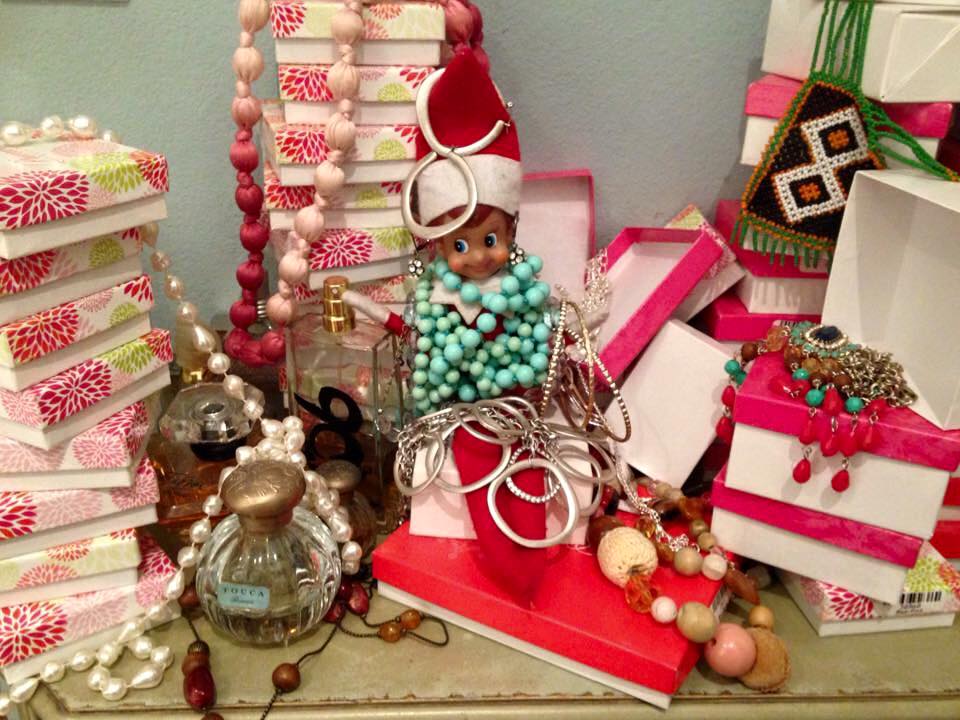 That darned Oodle is always up to something mischievous! Every once in a while, when the kids have been extra good, he'll surprise them with special treats, like cocoa for two,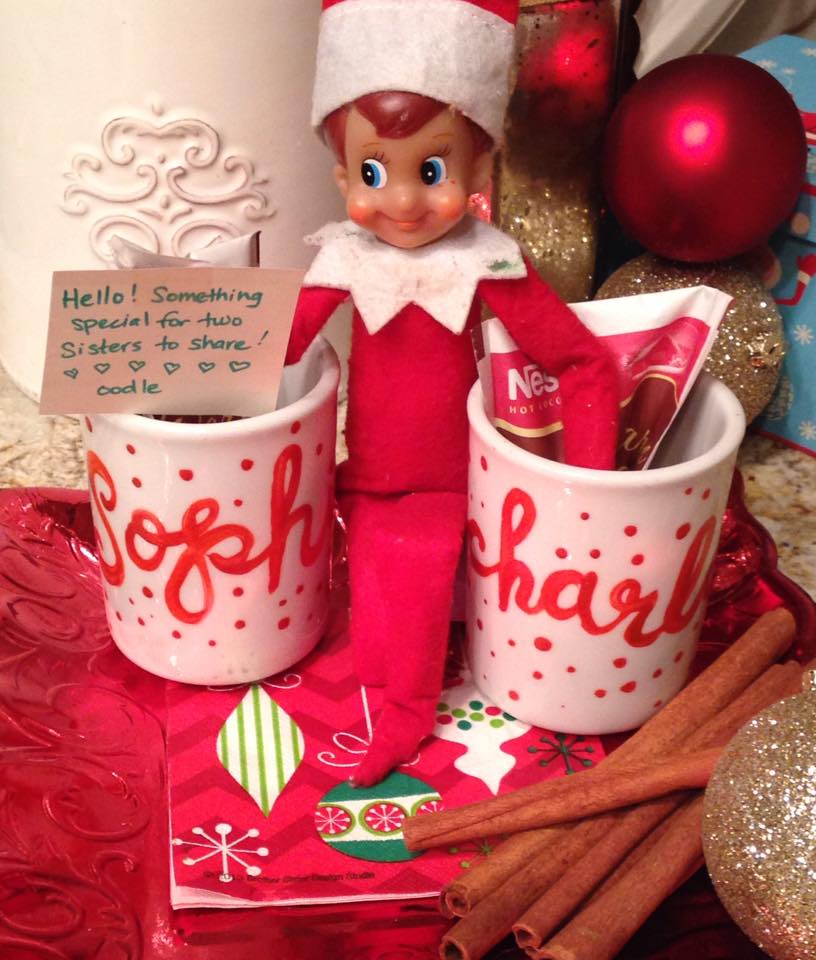 And sometimes, he shares his hobbies with us! Just two years ago, we learned he loves to skate. Who knew?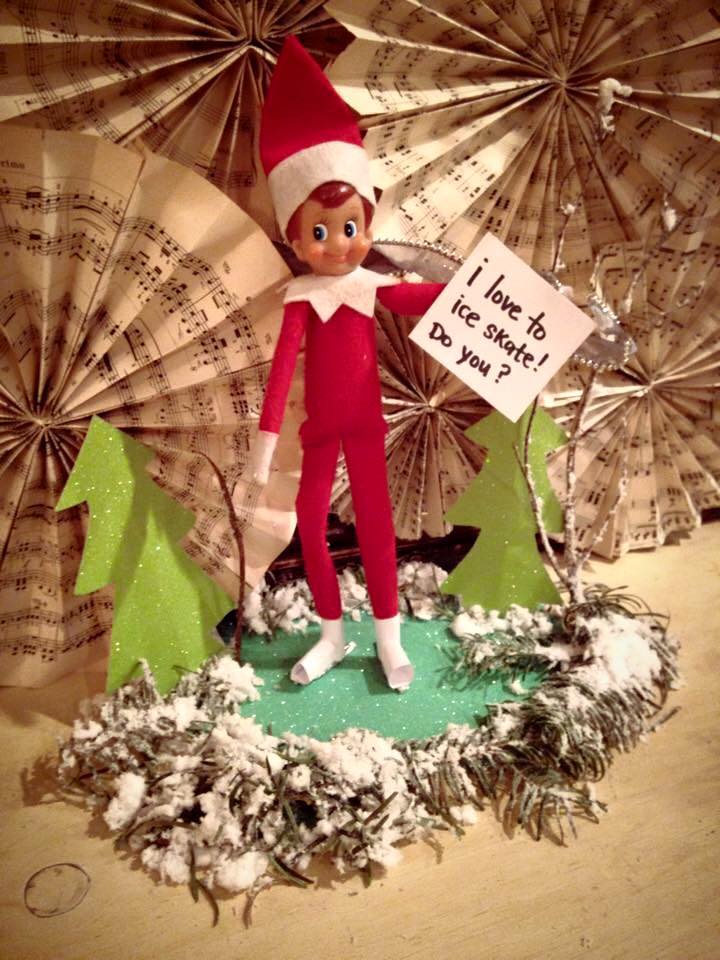 Last year, Oodle surprised us all when he showed up with a friend, a lovely little lady-elf, who the children gleefully named "Snowflake". Isn't she a doll?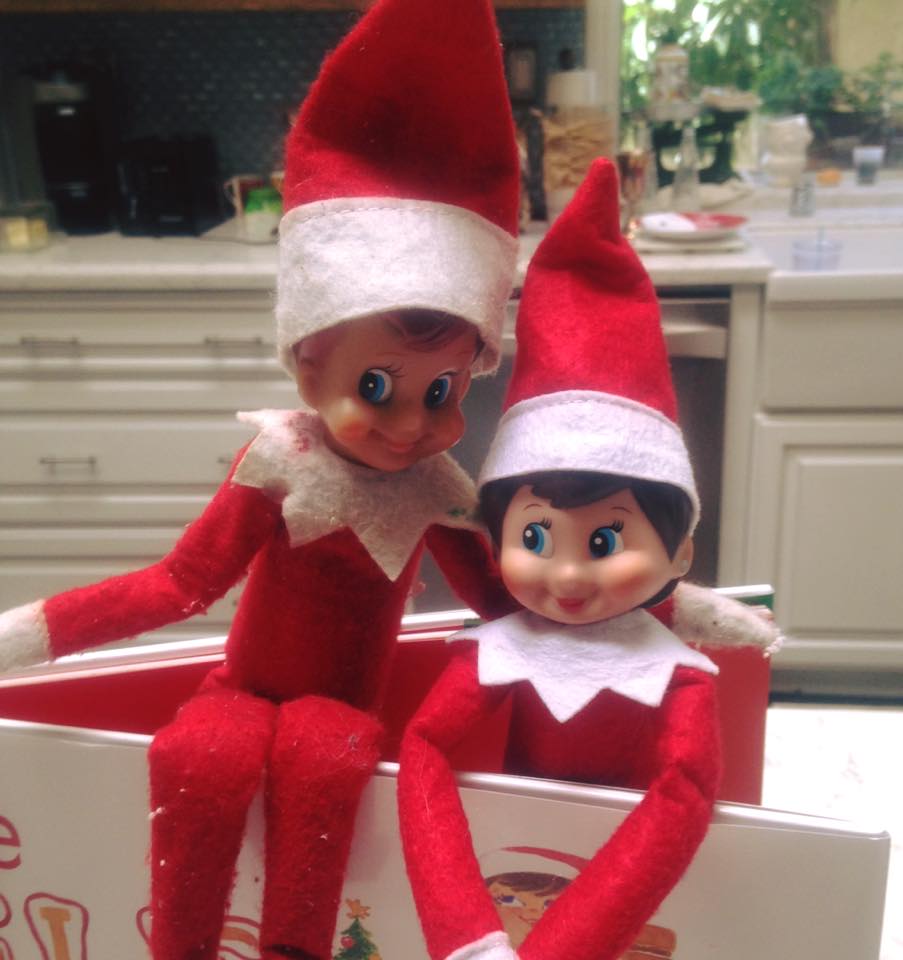 If you thought one elf was trouble, just look at what happened with two!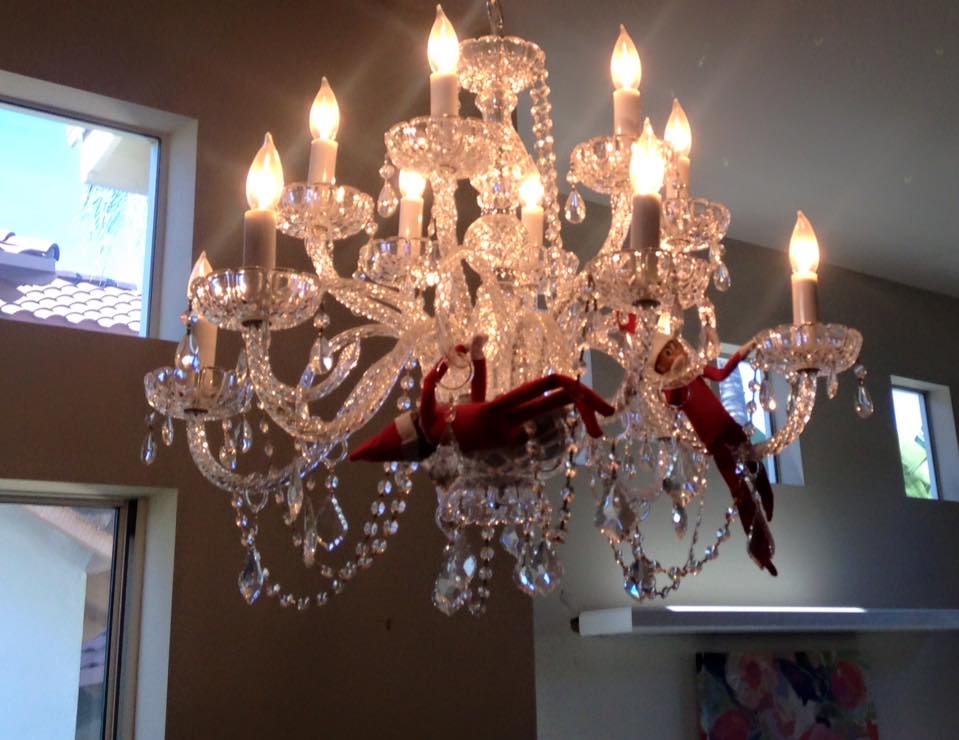 But Snowflake is a sweet elf, and brought tiny coloring pages for the kids, and a tiny elf letter!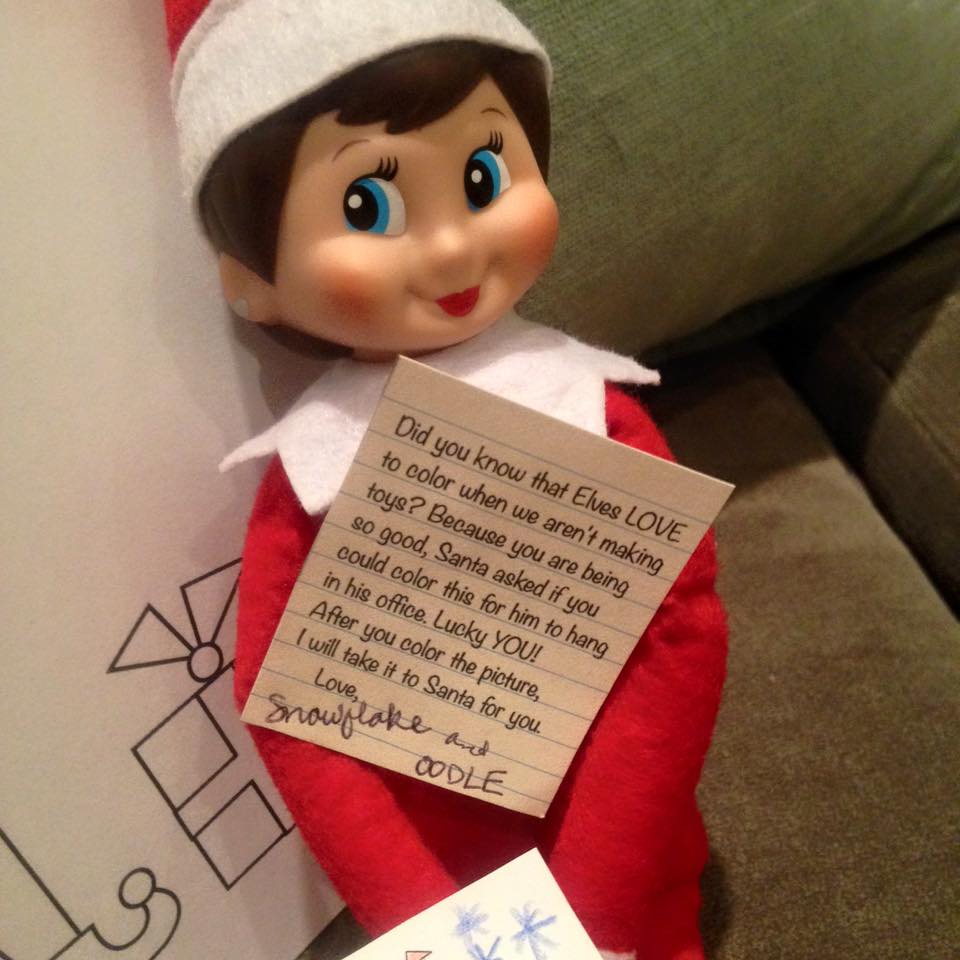 As you can see we, (I mean, these ELVES), really get into the holiday spirit! This year you can imagine my delight to find fun, Elf on the Shelf products at Oriental Trading Company!
Oodle and Snowflake arrive December first, and when they show up, they'll have these darling Christmas Countdown Advent Calendars with them; one for each girl in our house.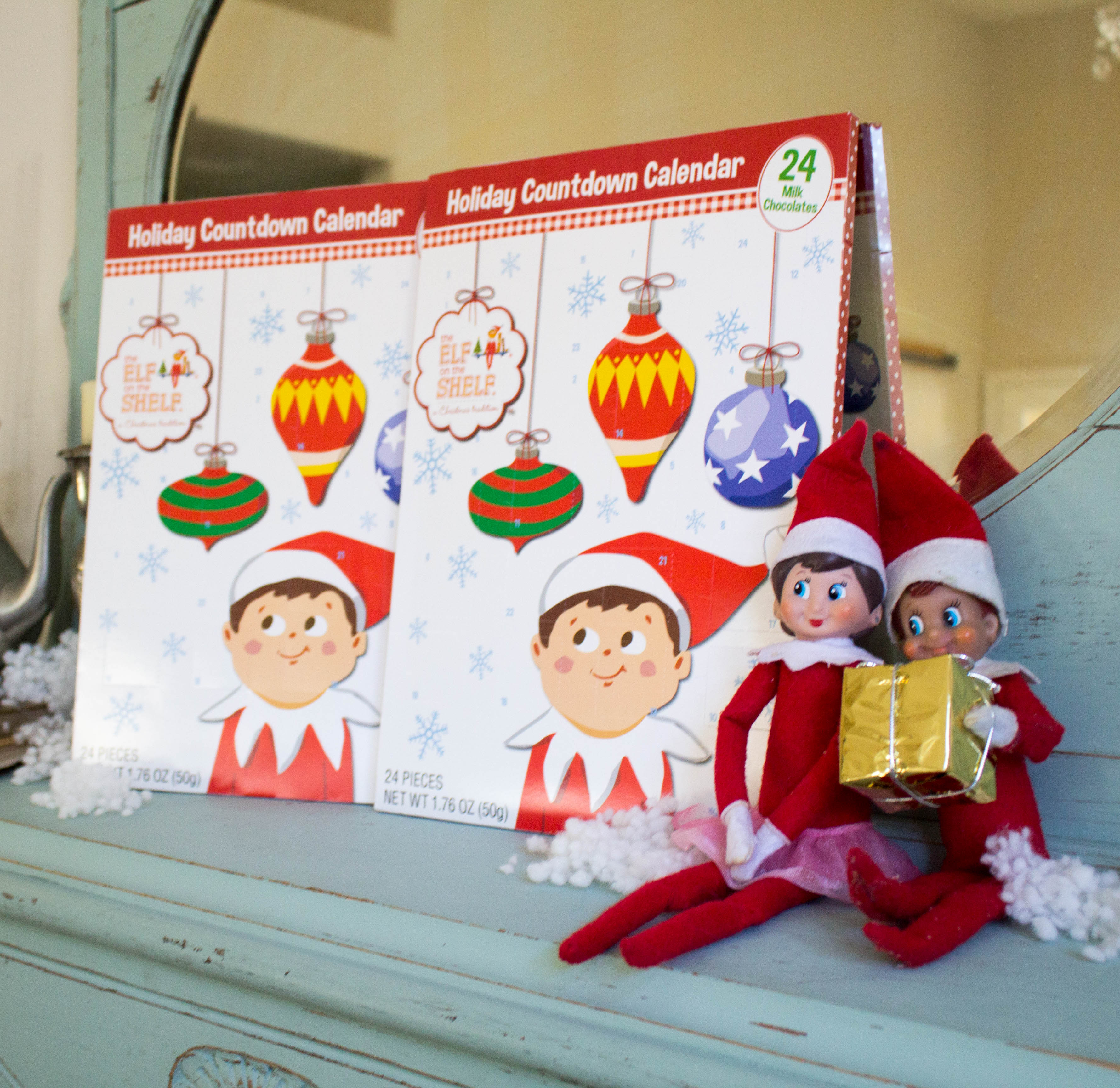 My girls love opening a door on their advent calendar each day in December, to find a chocolate shape hidden inside. I love this Christmas tradition. Of course, our elves always bring a cheerful little breakfast with them, and this year will be no different. They've been busy in the kitchen making these tasty miniature donuts with amazingly detailed Christmas Sprinkles from The Bakers Party Shop. This mix was made with their adorable Christmas Quin Sprinkle Set.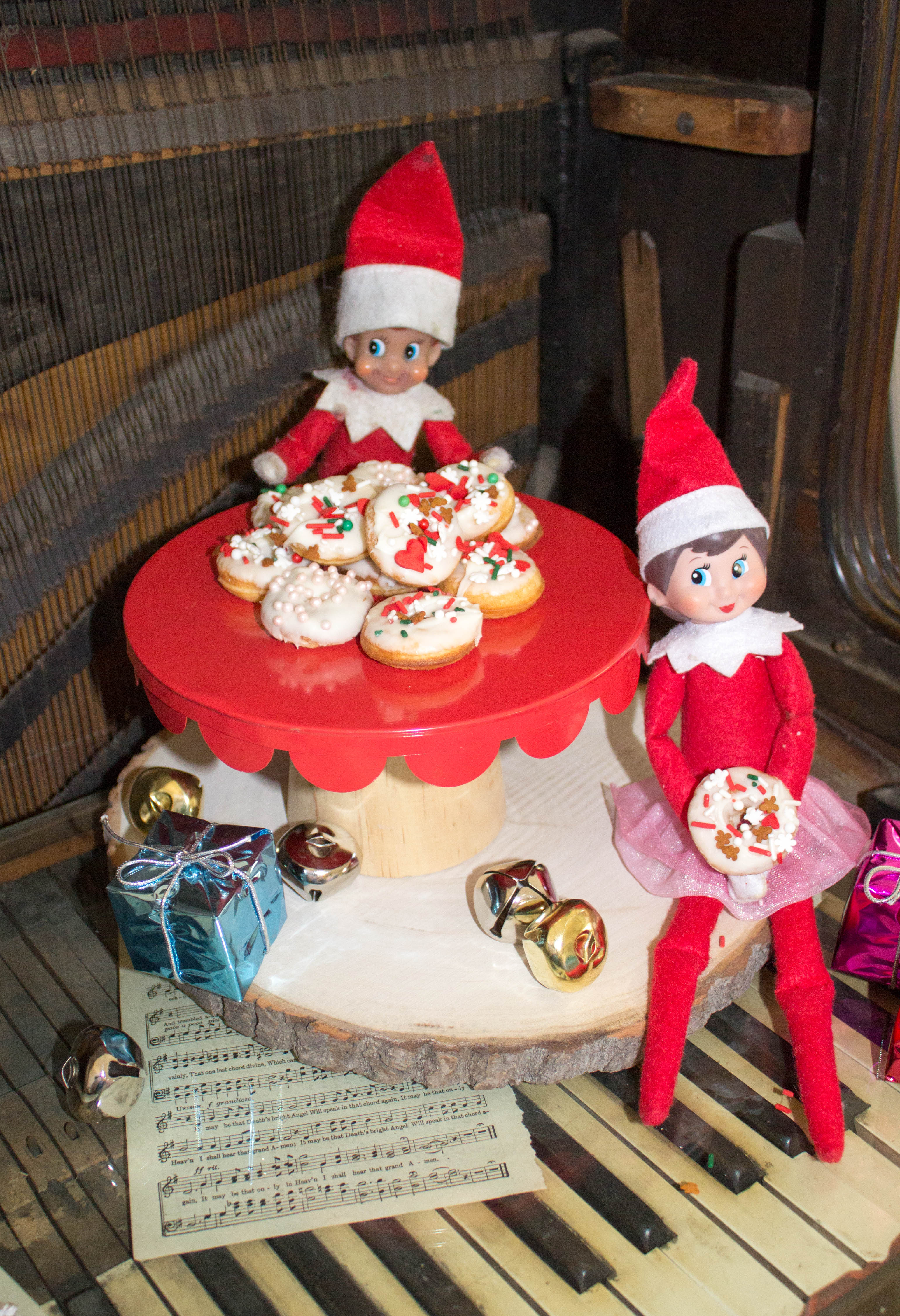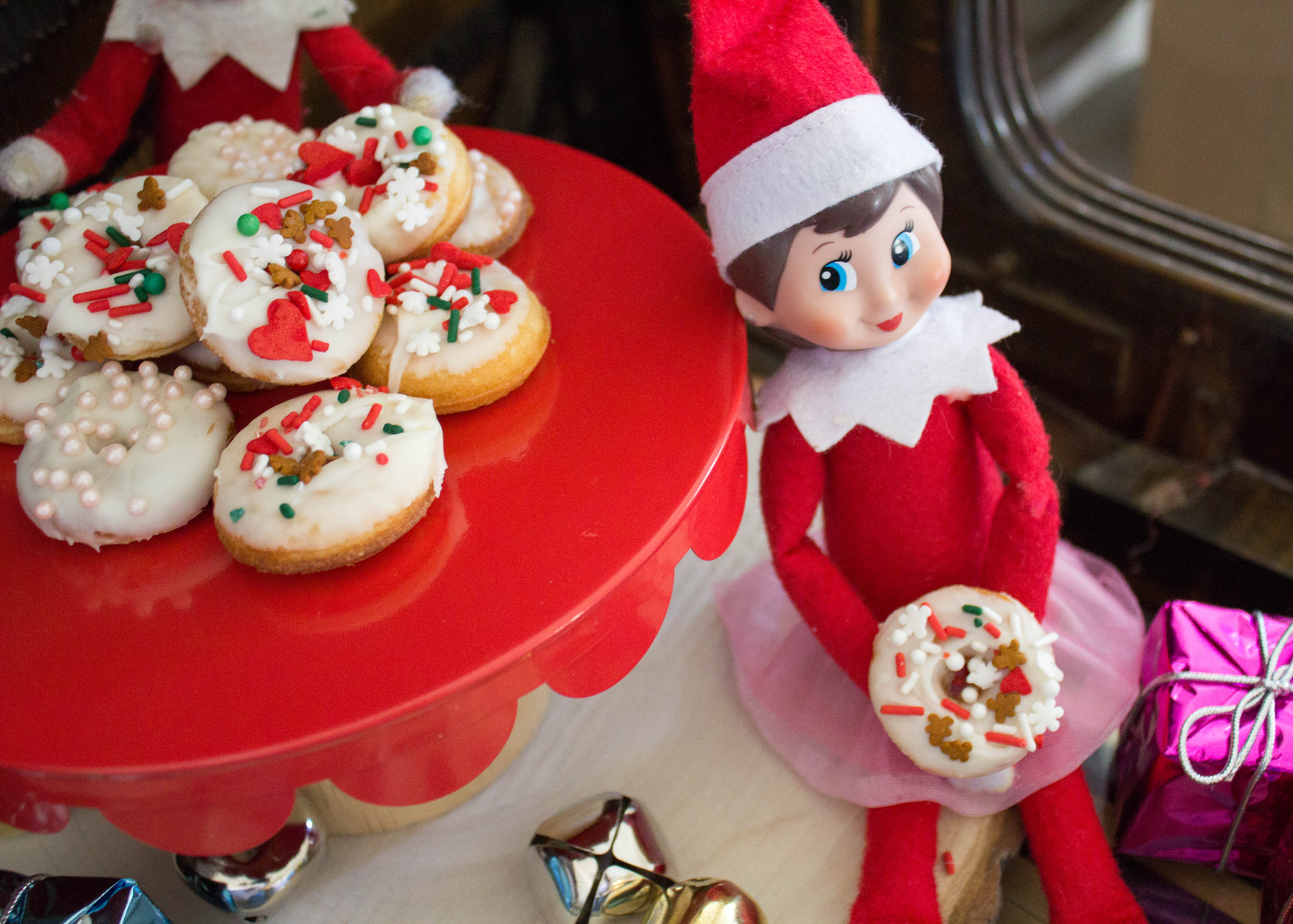 Another fun product I found for my Elf on the Shelf ideas was this set of Plush Light Up Snowballs. They're super soft and fluffy, and when they light up in flashing rainbow colors on impact! Snowflake has definitely got the upper hand in this battle, don't you think? The girls will love playing with these, and since they're so soft, they're mom-approved for indoor use. (Let's hope we can keep the dogs from confiscating them.)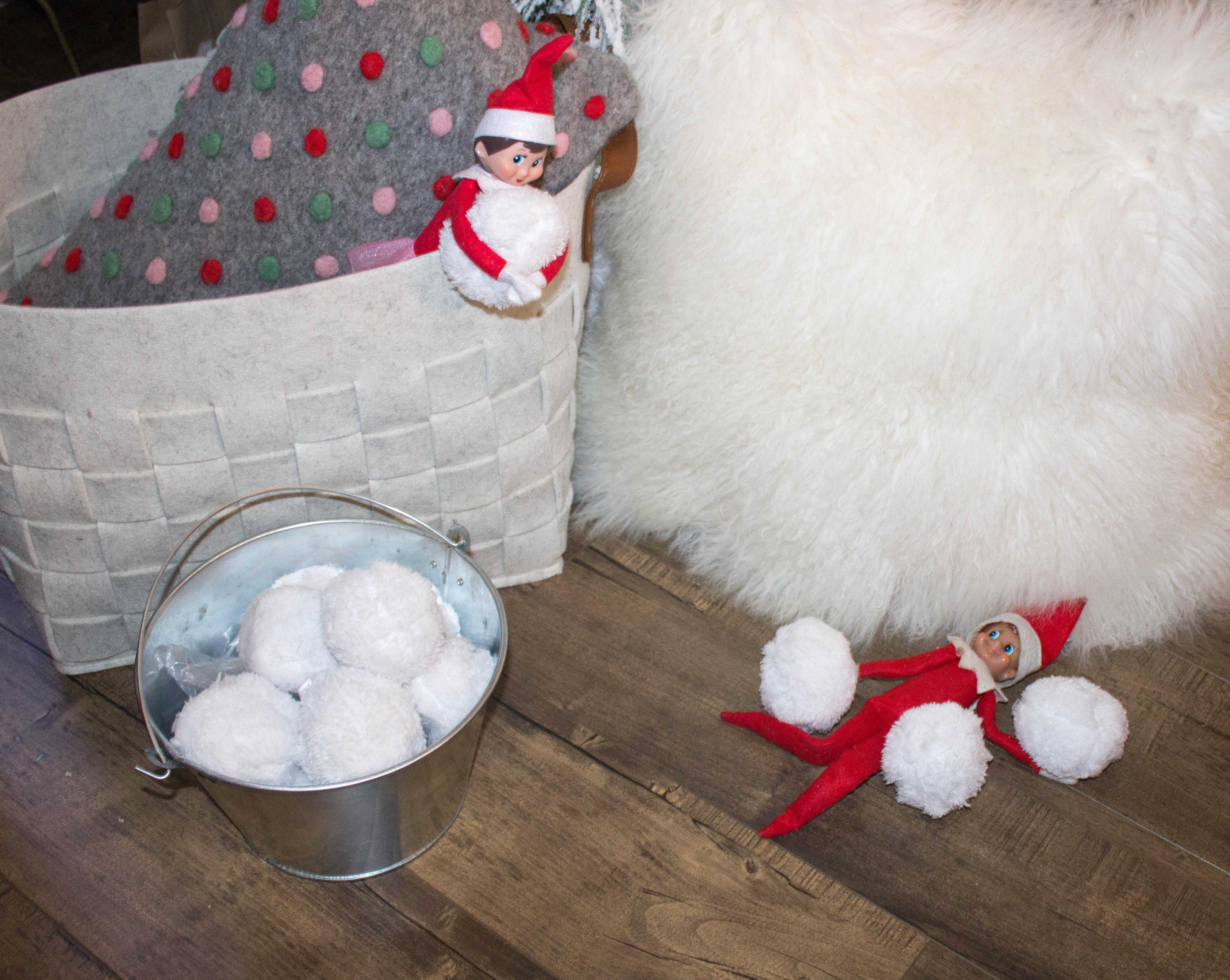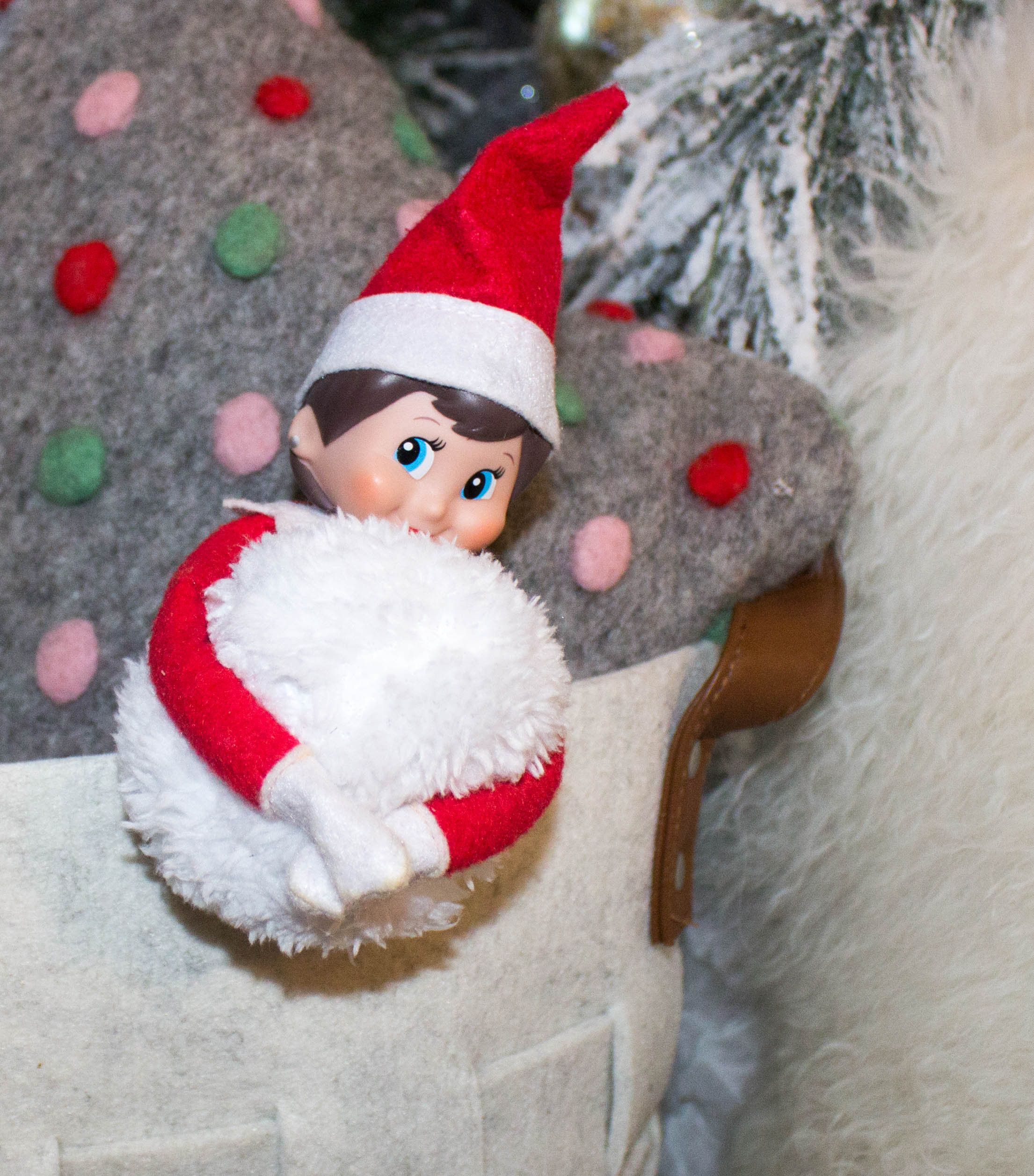 These Giant Candy Canes were another great find, and will be a fun departure from typical elf mischief!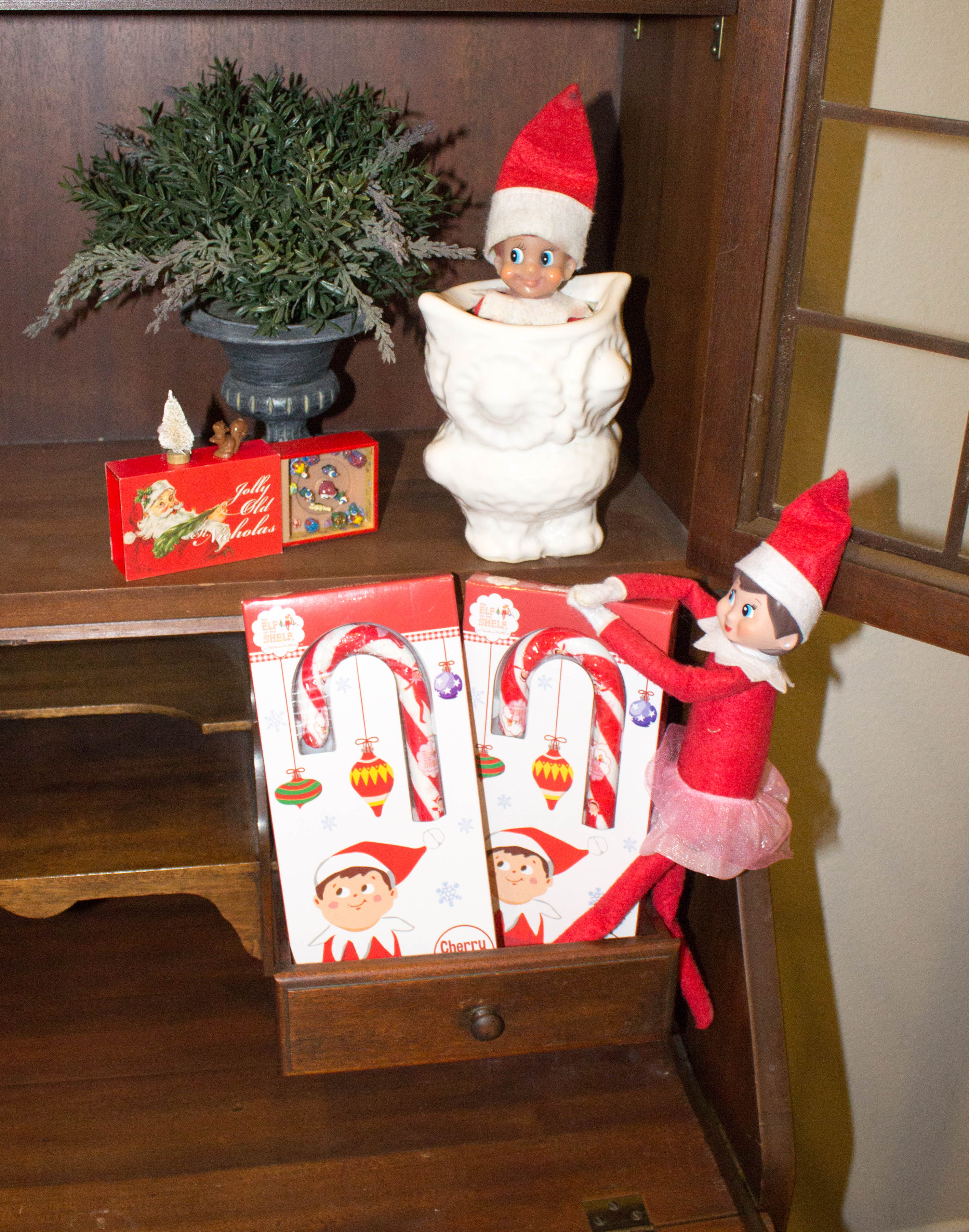 Also in the treats department were these little Elf on the Shelf Milk Chocolate Candies, wrapped in foil with images of none other than our ELVES! The kids will go crazy trying to figure out how they managed THIS!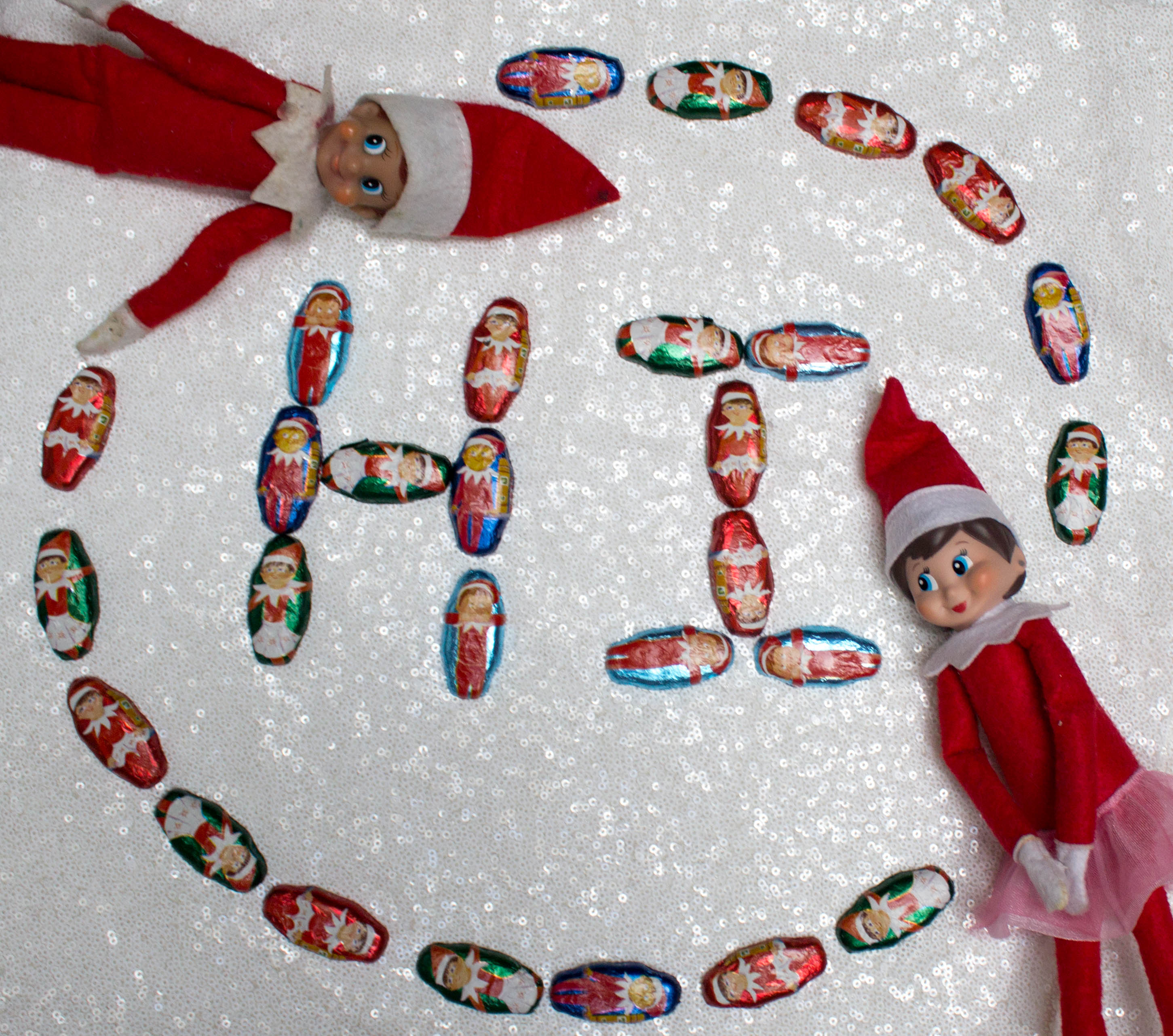 If sugar's not your thing, don't worry your festive little head about it! Fun Elf on the Shelf Pencils and Erasers are a fun way to delivery some holiday magic without causing the little darlings in your life to bounce off the walls. Oodle carries the extras in a pack on his back, which is actually a cute little Mini Canvas Drawstring Bag. They have a message from the North Pole, and make fantastic party favor bags, as well!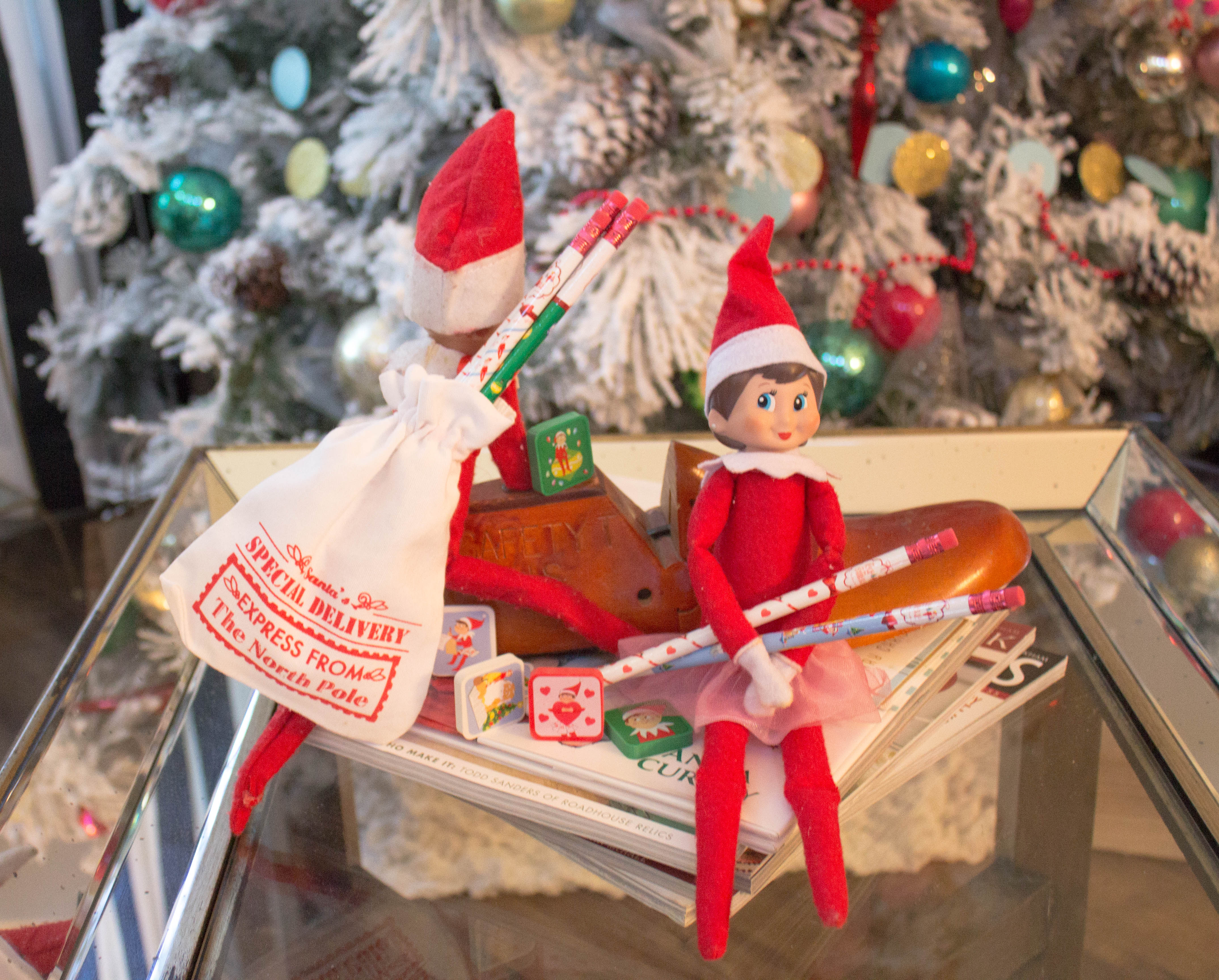 These two…Oodle and Snowflake LOVE sugar! Here they go again with the amazing candies, this time it's tasty little Christmas Gummies. I have to tell you, I tried one of these and WOW. They're as delicious as they are cute. Saving a few of these babies for my gingerbread house decorating plans!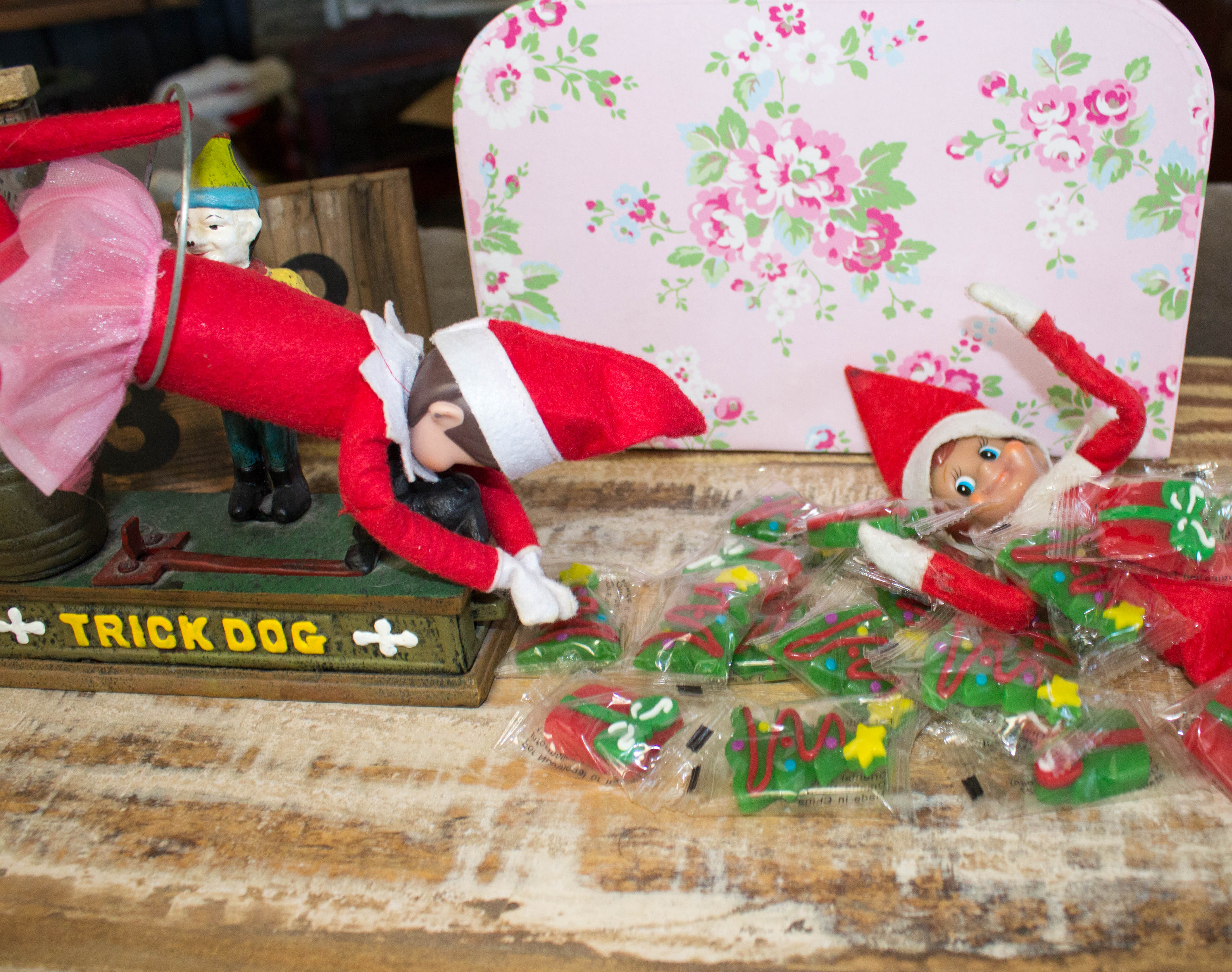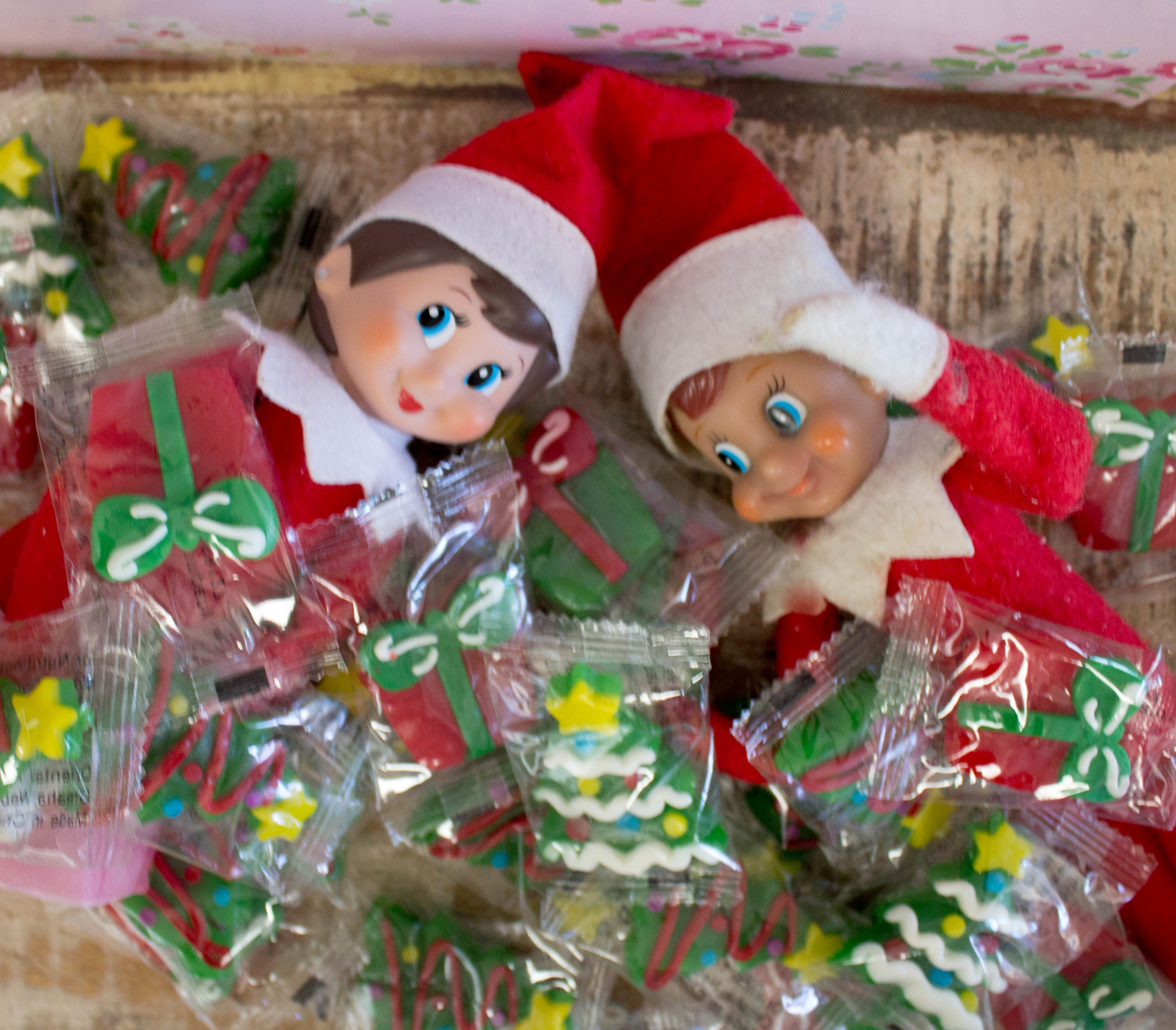 Looking for more Elf on the Shelf inspiration? We've been at it for a few years now; I consider myself an intermediate "elfer" by now. Here are a few more fun ideas for you to try!
Happy Holidays, and until next time, Celebrate Everything!