Create your own shimmering pink bunny placecard holders; it's simple with ceramic bunny figurines and paints from Plaid. These pretty ceramic rabbits make lovely table decor, and can even be filled with candies or flowers for an added touch of color and detail.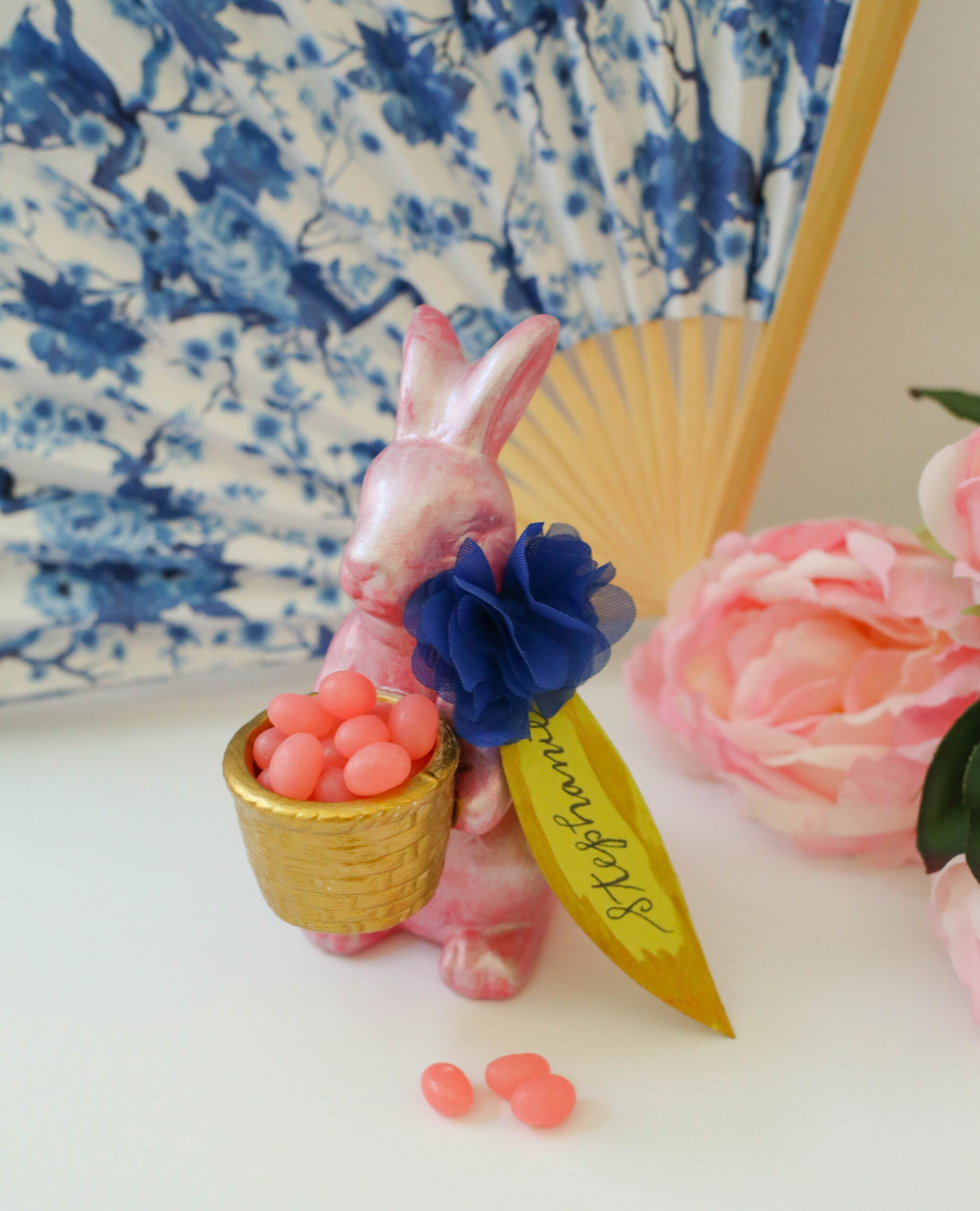 Here's What You'll Need:
Paint Brush
Scraps of grass green card stock, cut into leaf shapes
Small accent flowers
Calligraphy Pen and Ink, or pen of your choice
Hot Glue and Glue Sticks
Candy to fill
To begin, paint the ceramic rabbit figurine, (not the basket), with hot pink acrylic paint. Cover thoroughly and allow to dry for about five minutes.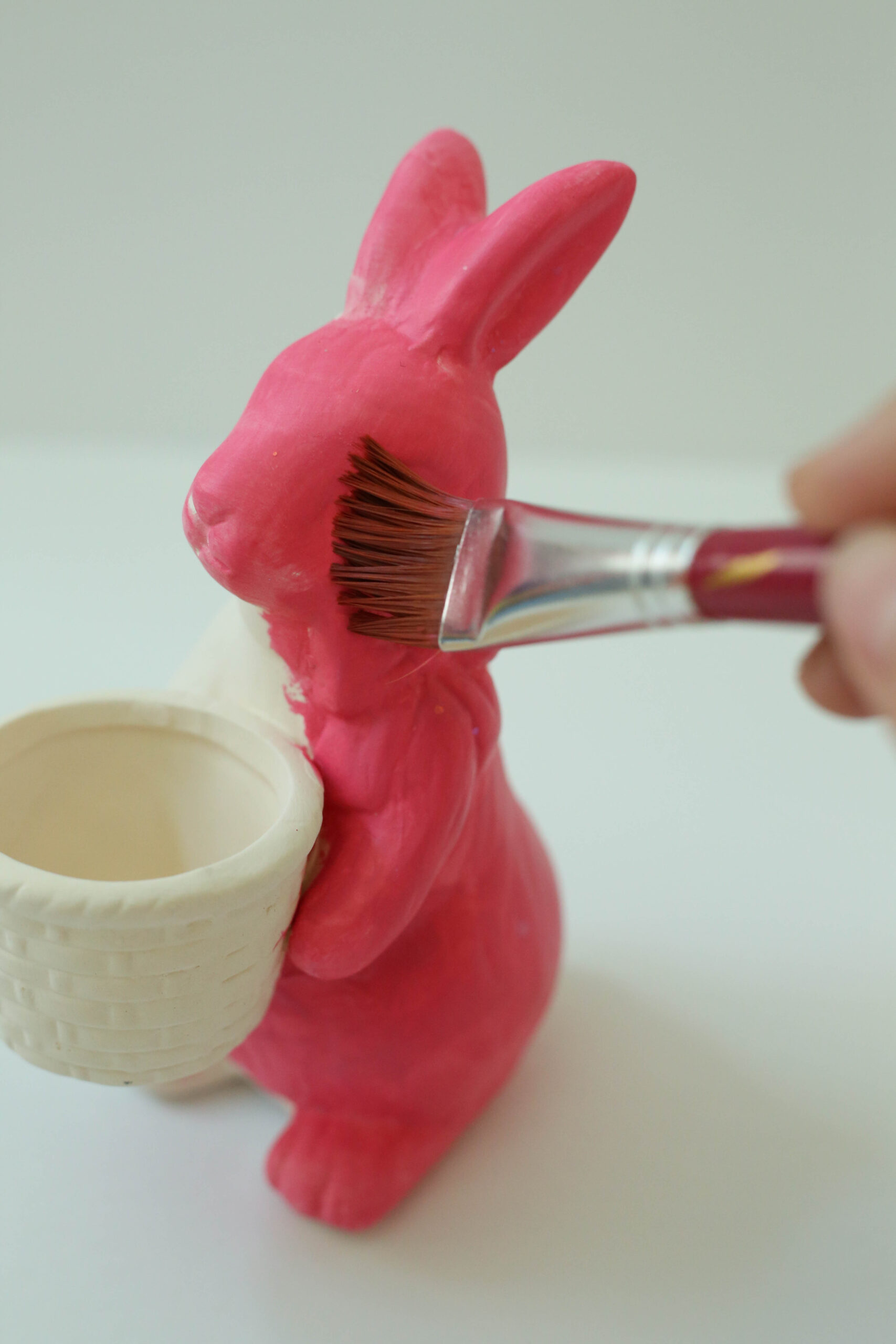 Paint the basket using Treasure Gold paint. I love the deep, rich metallic sheen that this paint has. It's reminiscent of vintage gold paint on figurines I have that are from the fifties and sixties!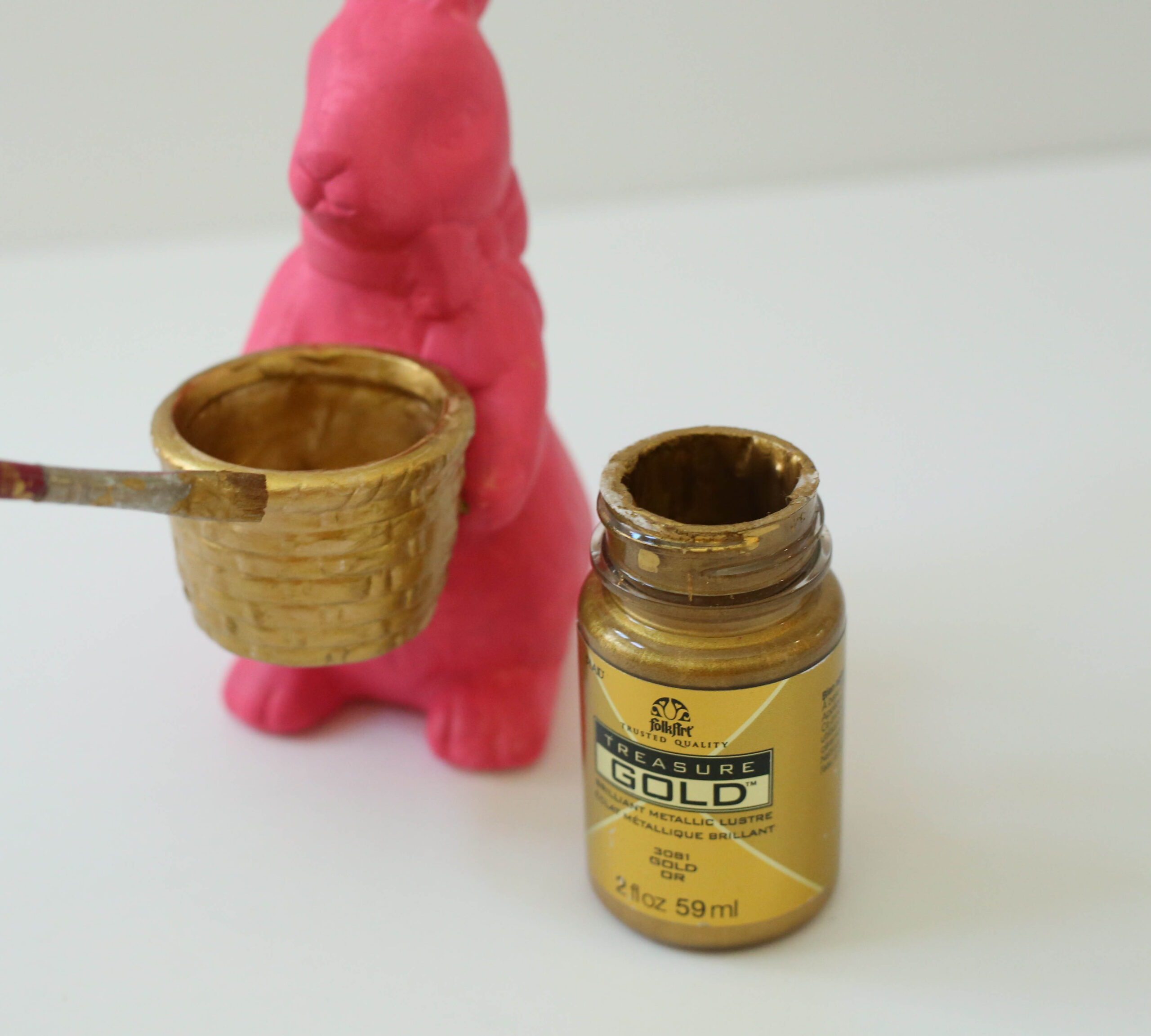 Once the basket has dried (don't forget the inside!), coat the rabbit in Pearl Mod Podge. Initially, it's going to seem like too heavy an application, but just keep brushing it across the surface of your project and soon you'll see the shimmer start to emerge.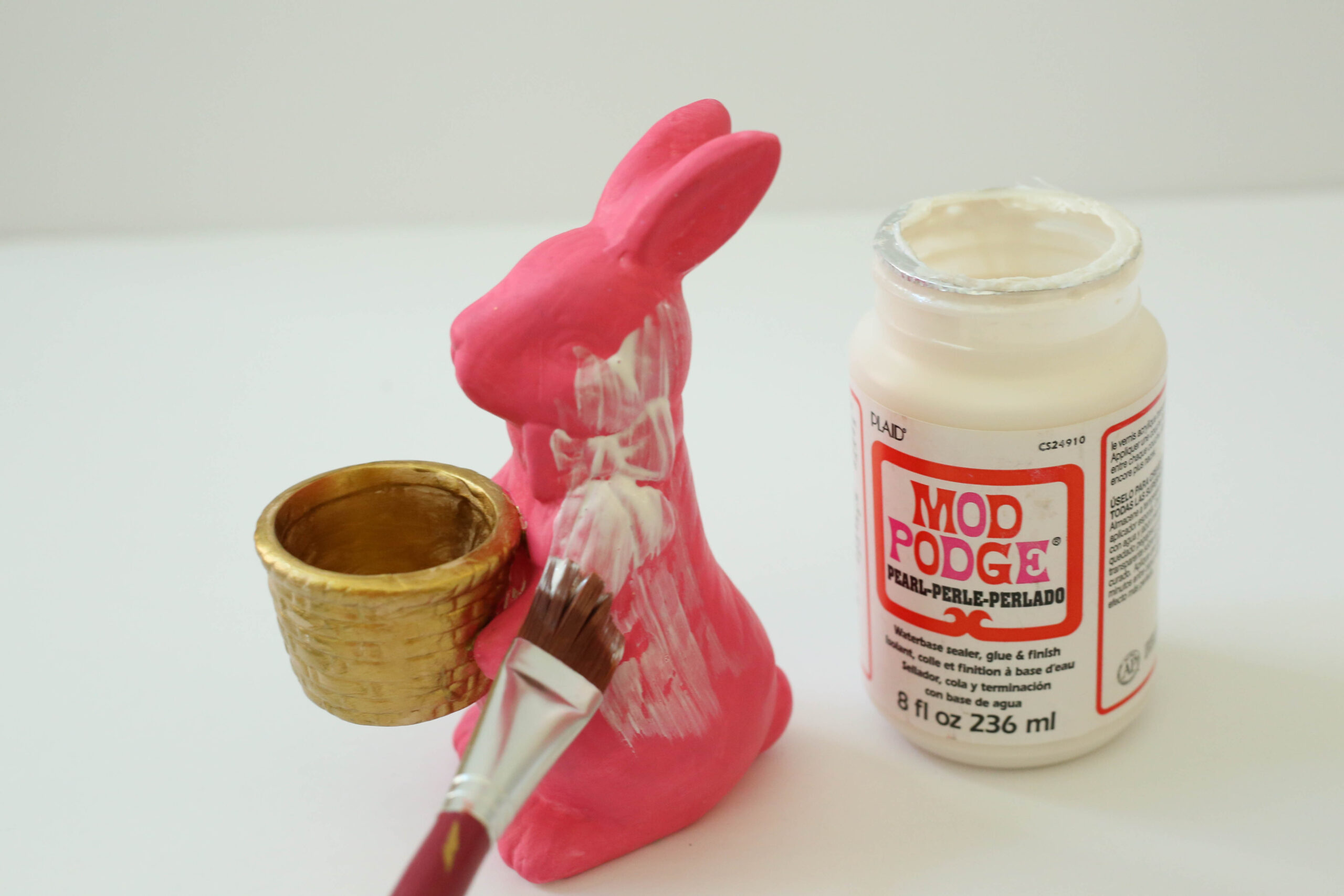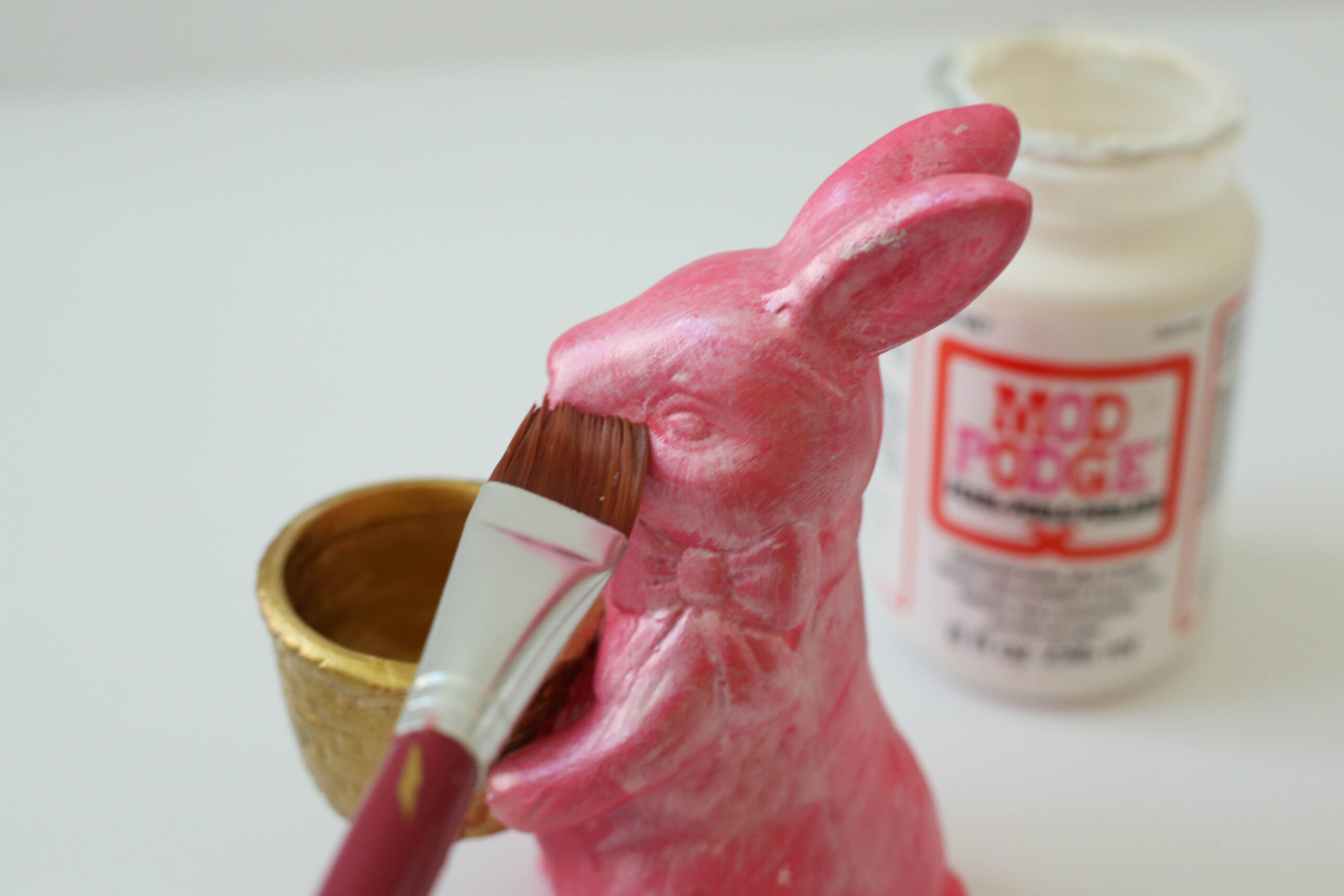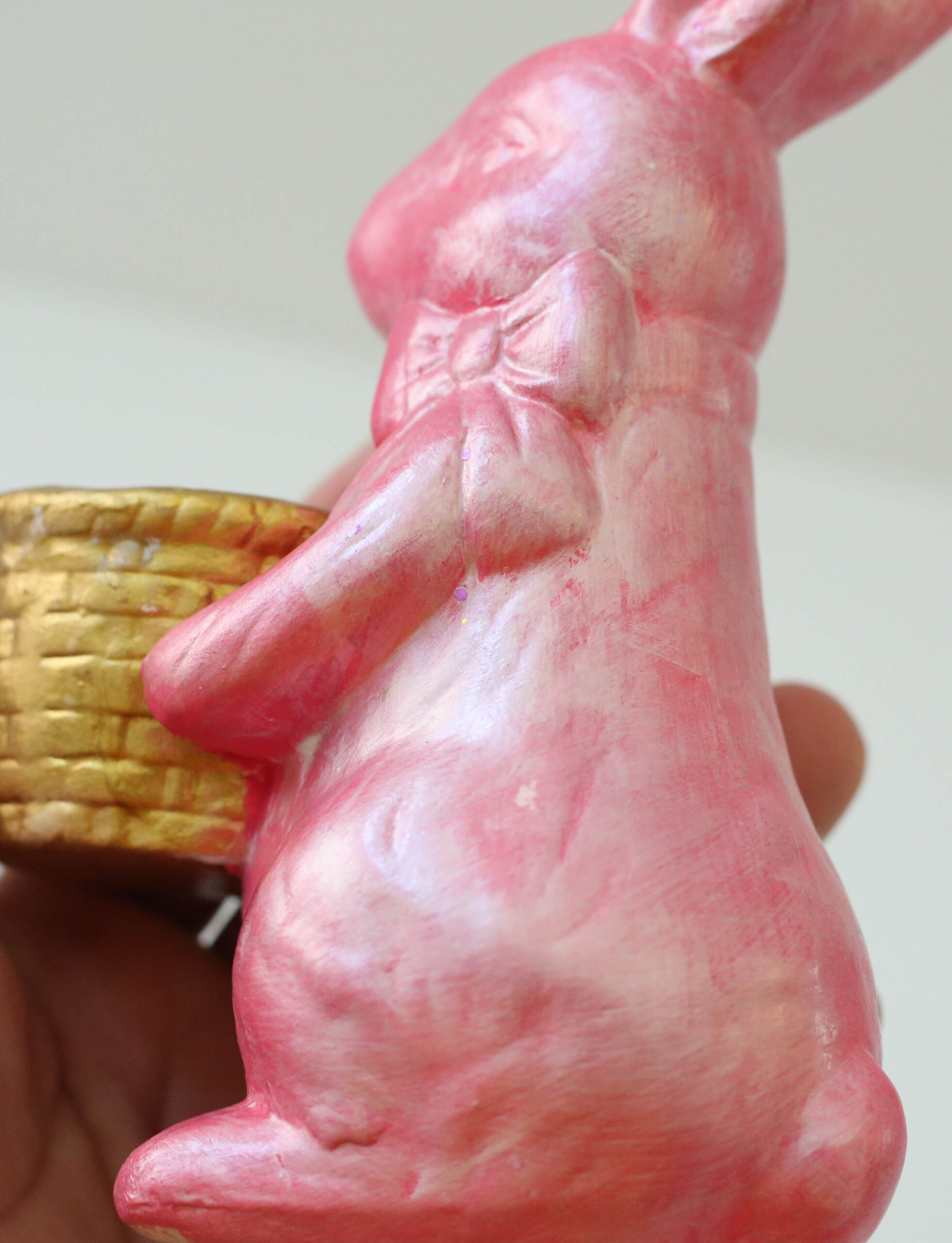 Next, add the names of your guests using a calligraphy pen to inscribe each paper leaf. I used a bit of Treasure Gold Paint to also accent all around the edges of the leaf. Attach with hot glue and embellish with a flower.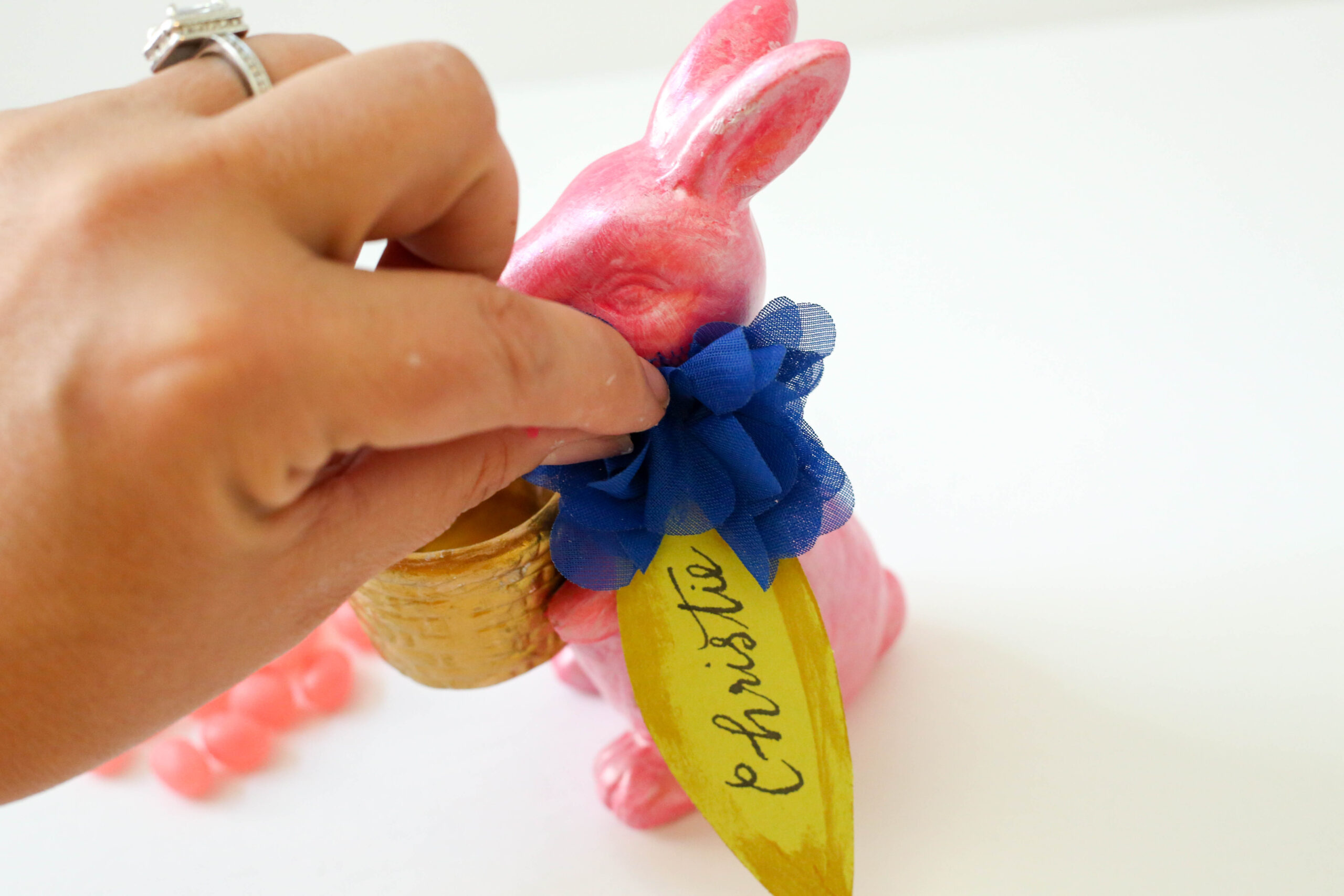 Fill with candy, and your finished product is ready to display!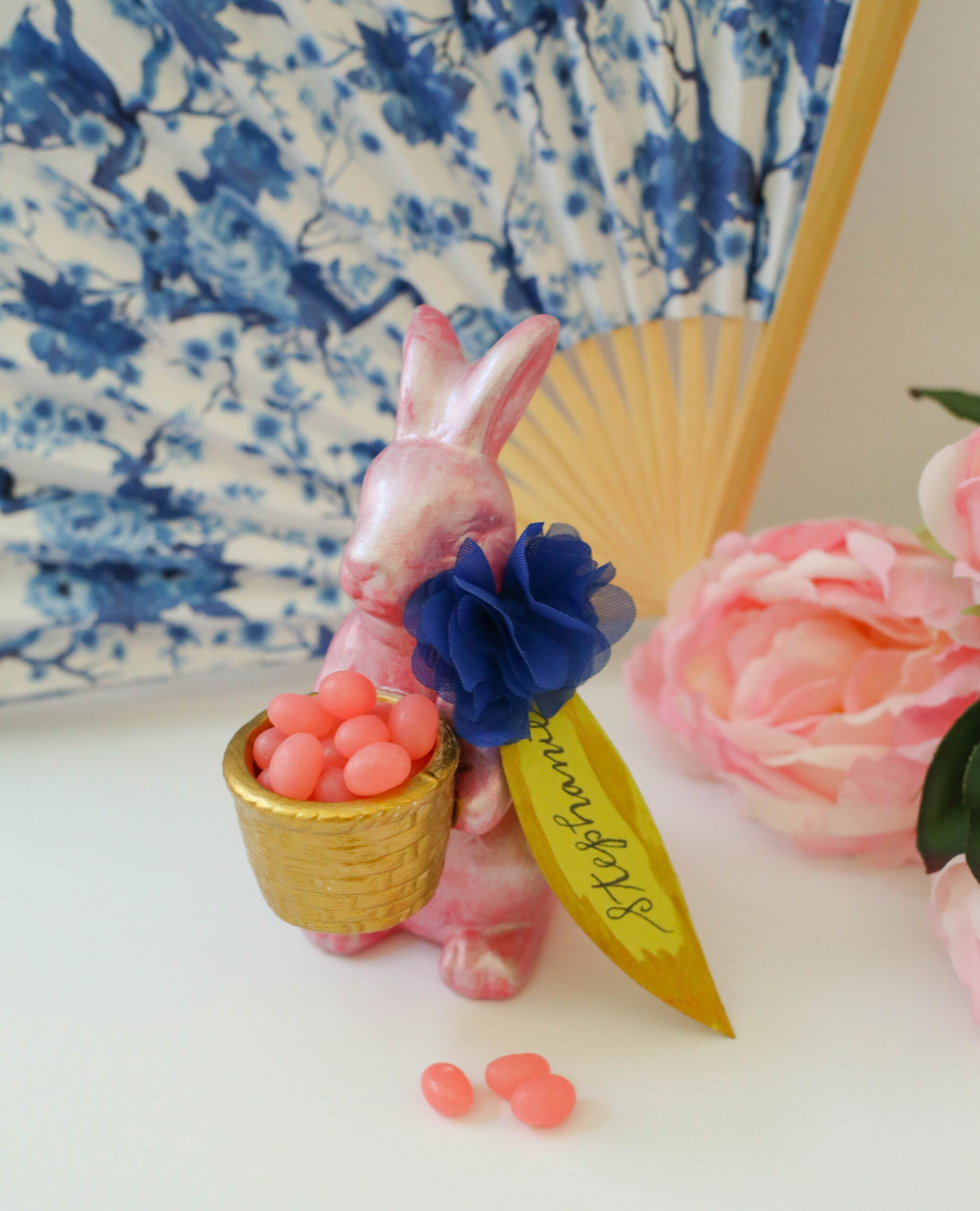 I've heard of rabbits multiplying, but this is ridiculous!