I love creating seasonal displays using miniature elements, and this Saint Patrick's Day Succulent and Shamrock Planter is the perfect way to kick off spring with some fresh, green plants and a cute little leprechaun!
What You'll Need:
Watering Can
Container to plant into
Potting Soil (add cactus soil for succulents, if desired)
Distilled water
Hand gardening tools
Assorted succulent and shamrock plants of your choice
I started by filling the my corrugated metal planter receptacle half full with potting soil. I prepared the succulents for planting first, as their roots are more delicate. Once I had placed the succulents and added more soil to support them, I added the shamrock plants right next to them. I left a small clearing area open, sort of like a thicket, where I knew I'd later place my miniature scene.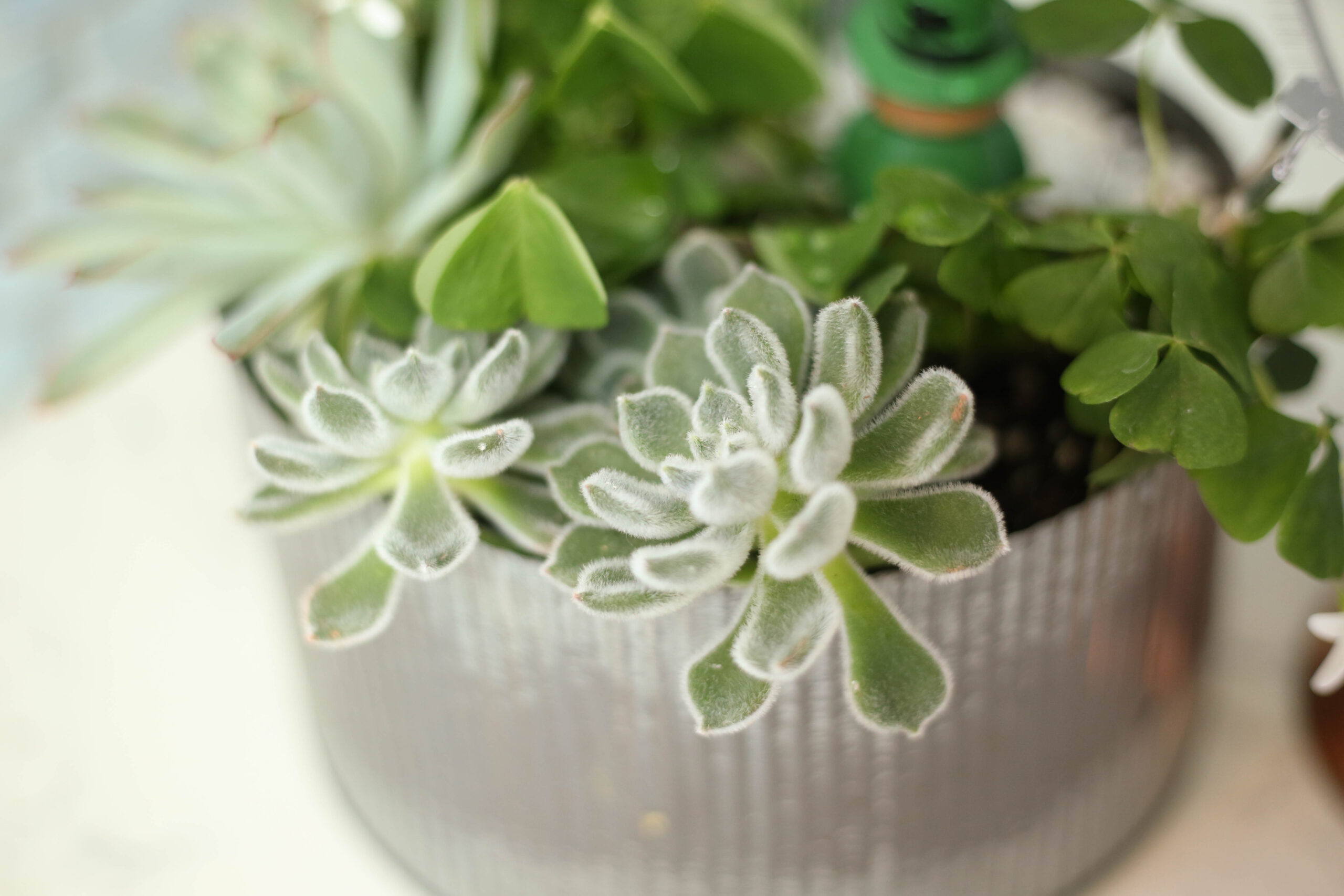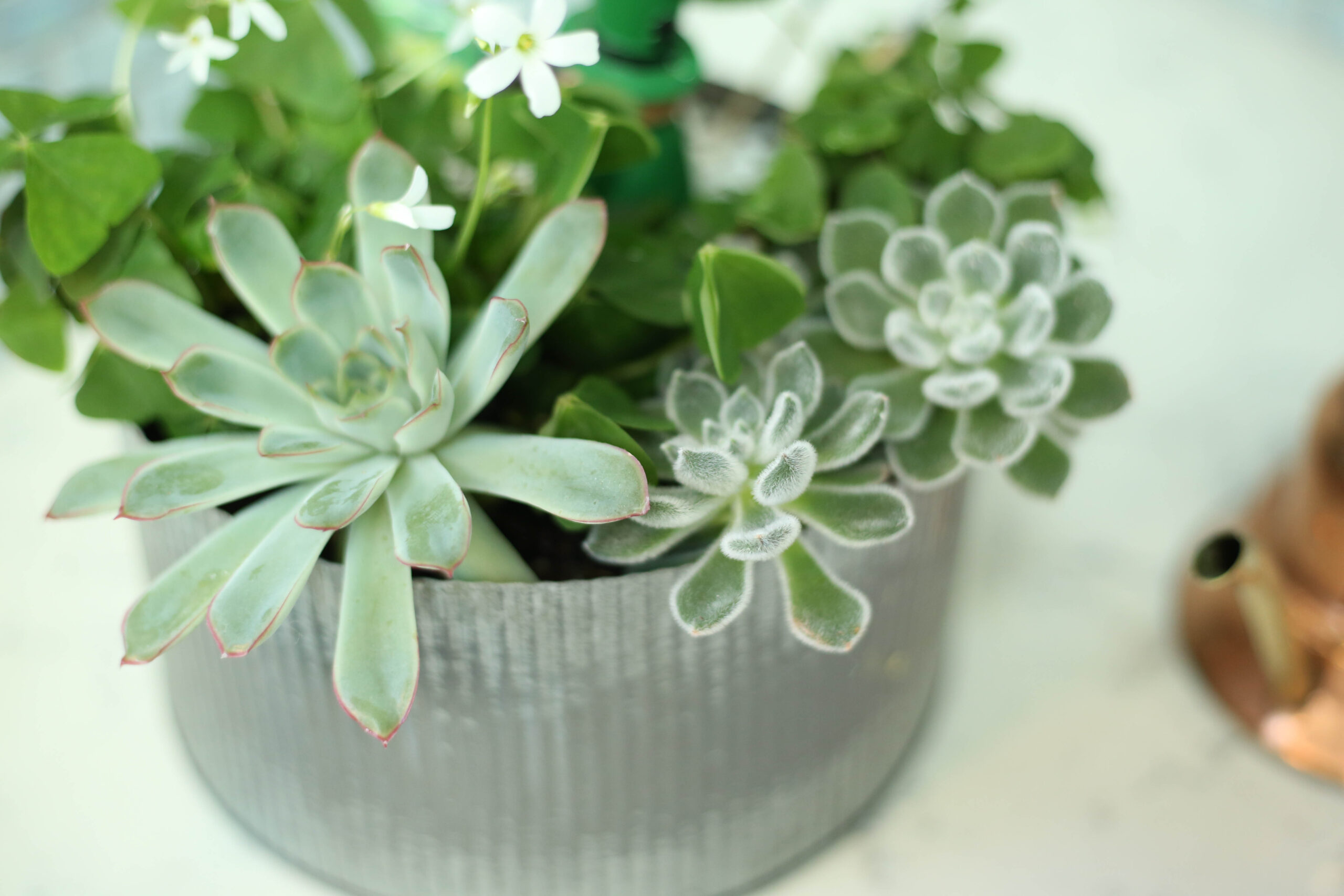 I love the detail on the little leprechaun's face. He's quite cheerful for a leprechaun who has been caught, by me!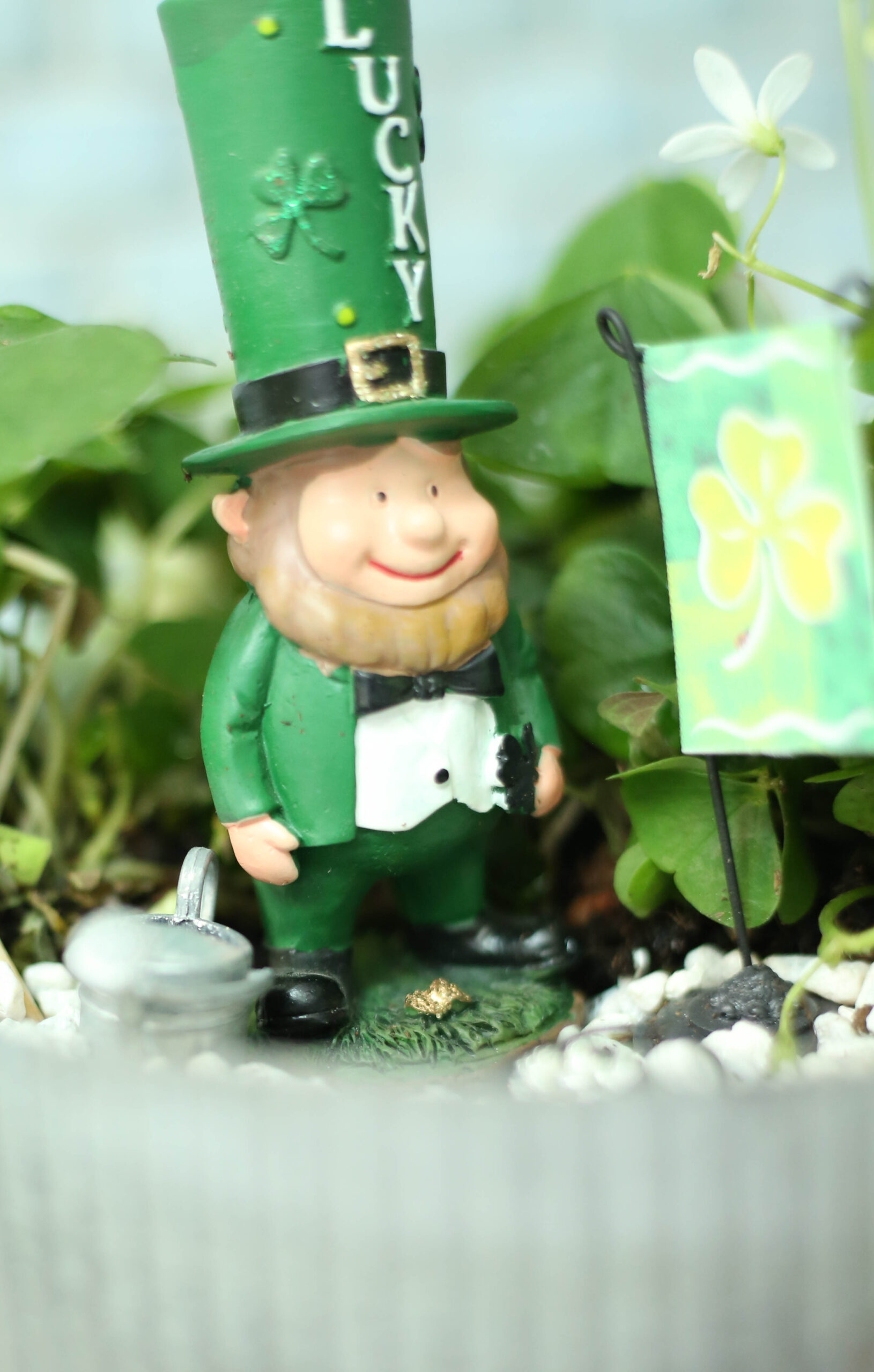 Starting with the largest items, (the leprechaun and the garden sign), I began placing the miniature items into the planter. Some white gravel helps to anchor the items as well as providing some contrasting color to really enhance those tiny details! I added the garden tool set, a watering can, and a small black cauldron, spilling over with gold coins. The tiny gold coins add a glint of metallic that is quite eye catching!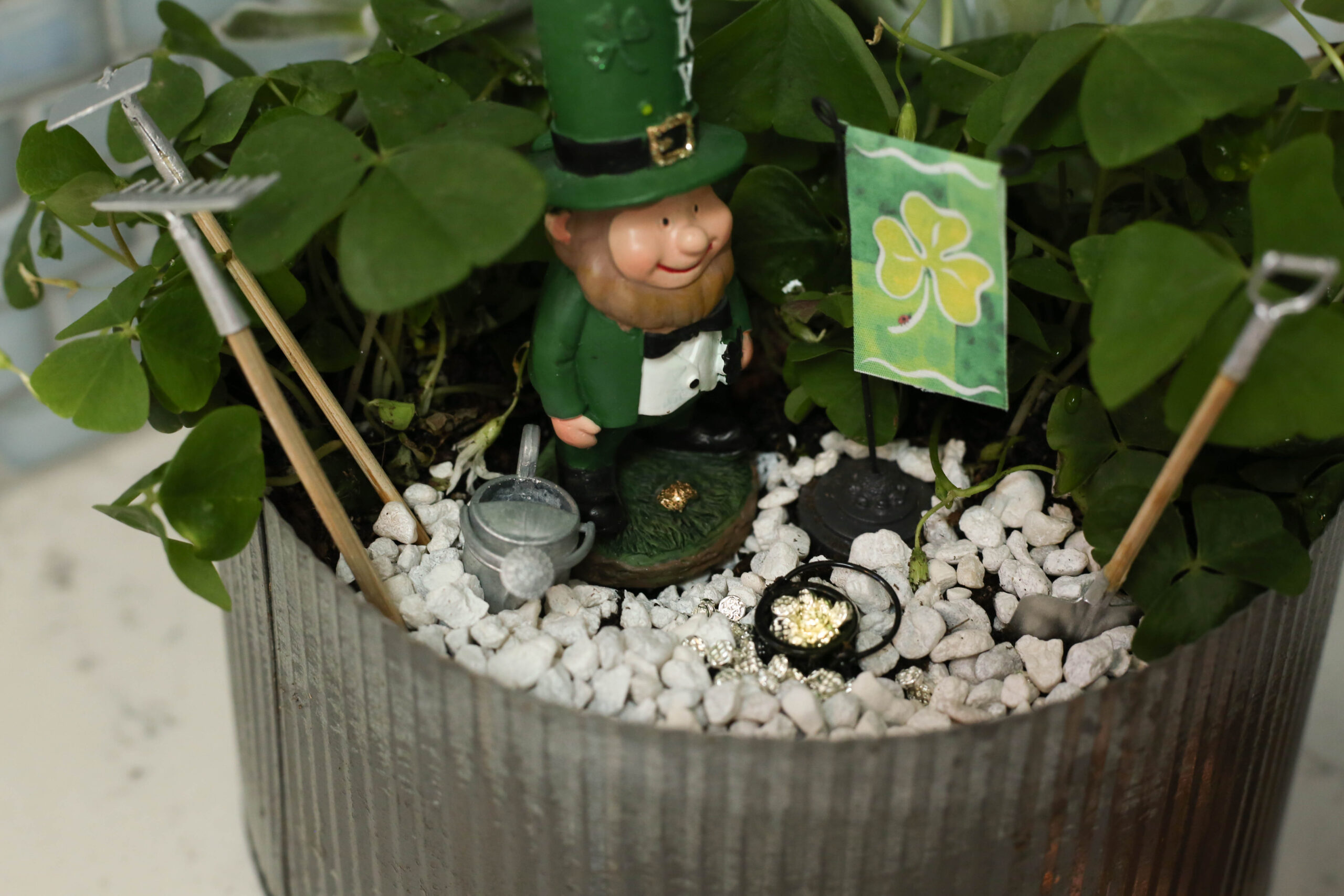 Tiny garden tools are arranged haphazardly nearby. In case you didn't know it, leprechauns are notoriously lazy gardeners, often leaving their things scattered about.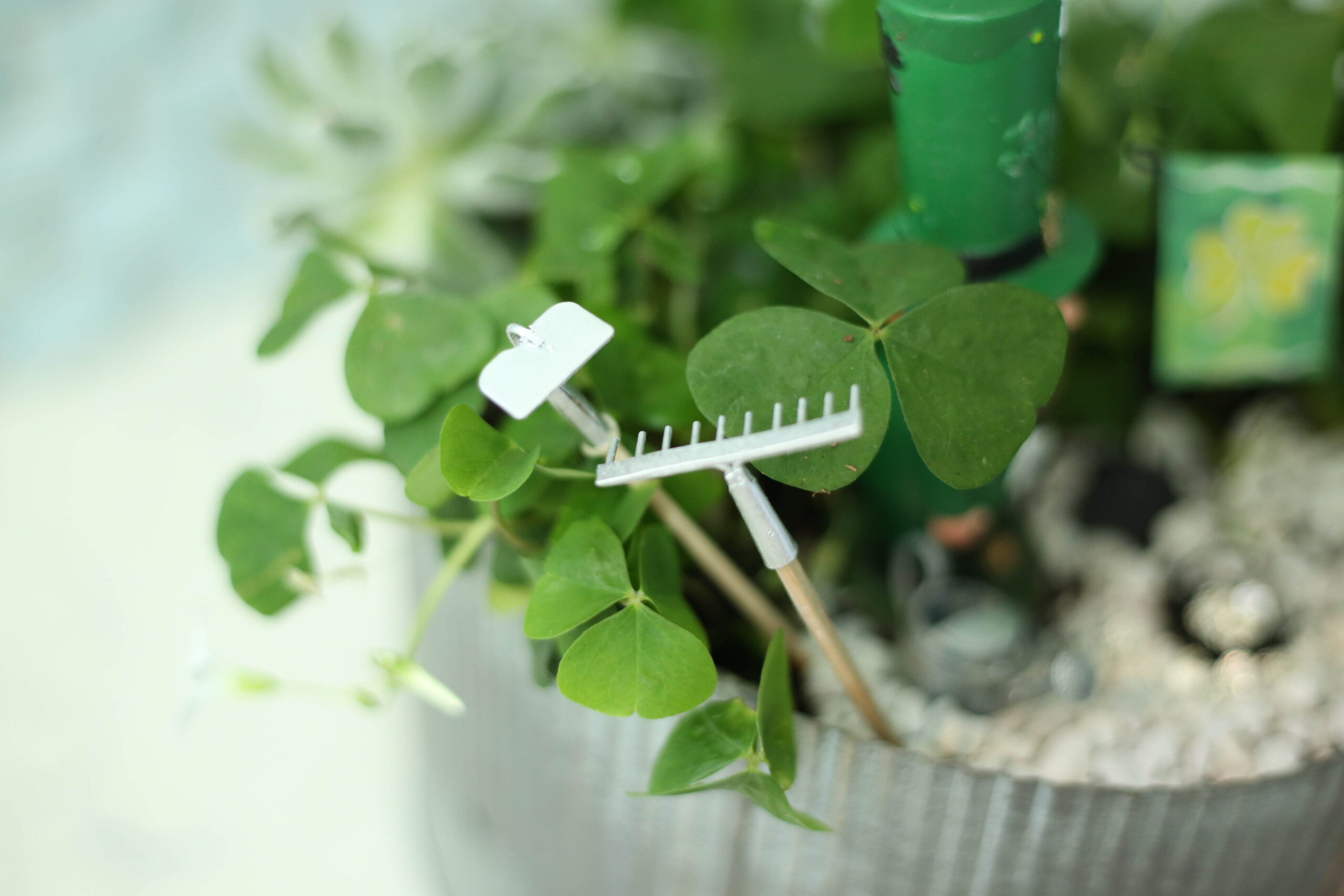 Bonus! Get the complete step by step instructions on how to create this fun miniature scene for your own table centerpiece, a gift, or to enhance your home decor!

This post was sponsored by miniatures.com, compensation and/or product have been provided to me in exchange for my designs and opinions. Thanks for supporting my sponsors so that I can keep bringing you fun projects like these!