Ah, summer vacation. Time to get away from it all and immerse yourself in relaxation. Travel plans may be interrupted this year, but that doesn't mean you can't think up a little getaway in miniature form! Grab your suitcase, hop a tropic leaf, and make your way to a dream "Staycation".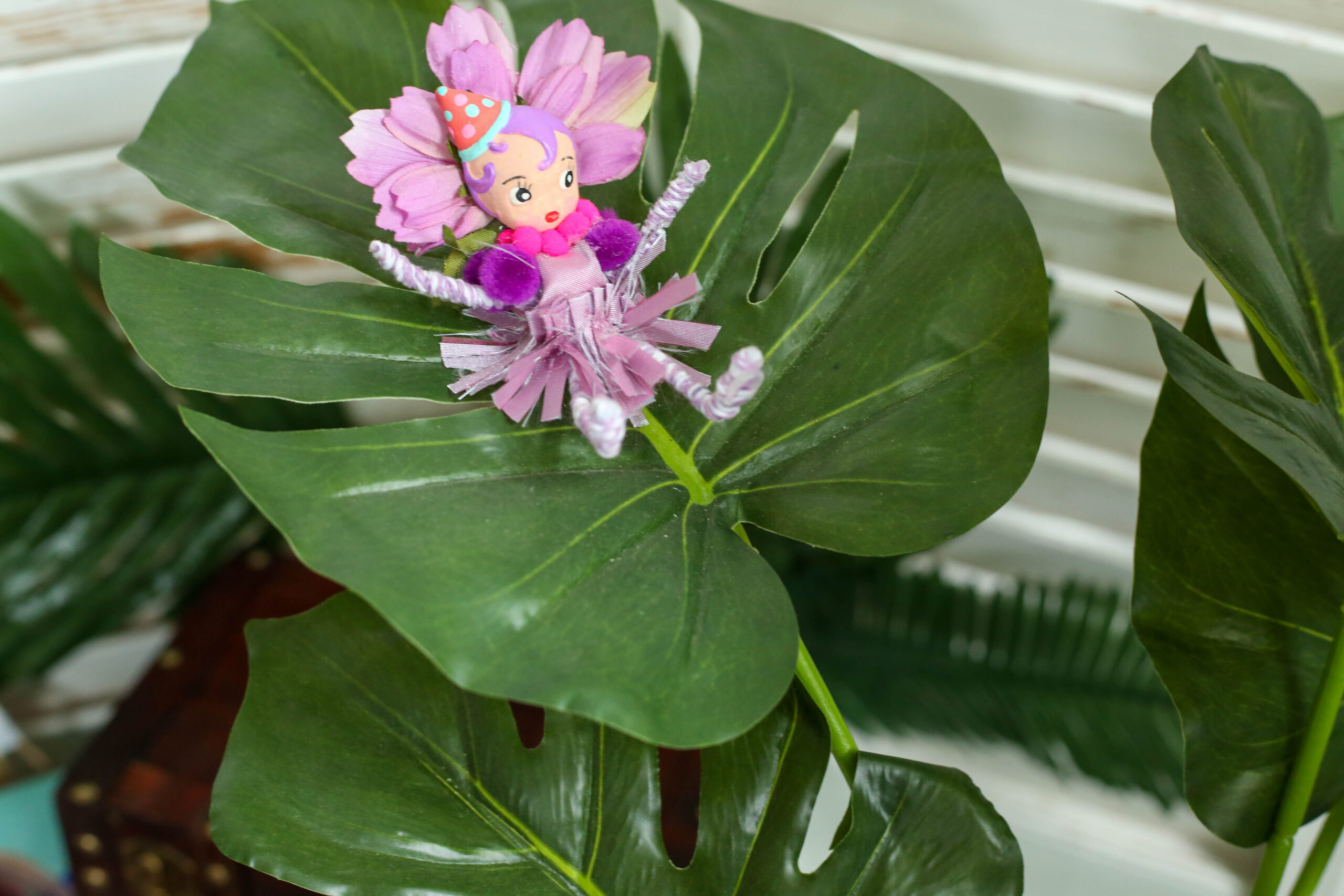 To create this adorable scene, I dug into my treasure trove of miniatures, and also added a few new pieces which were kindly sponsored by miniatures.com, in order for me to complete this design. Take a peek at all the elements that you can find at miniatures.com to create the magical scene you're about to see!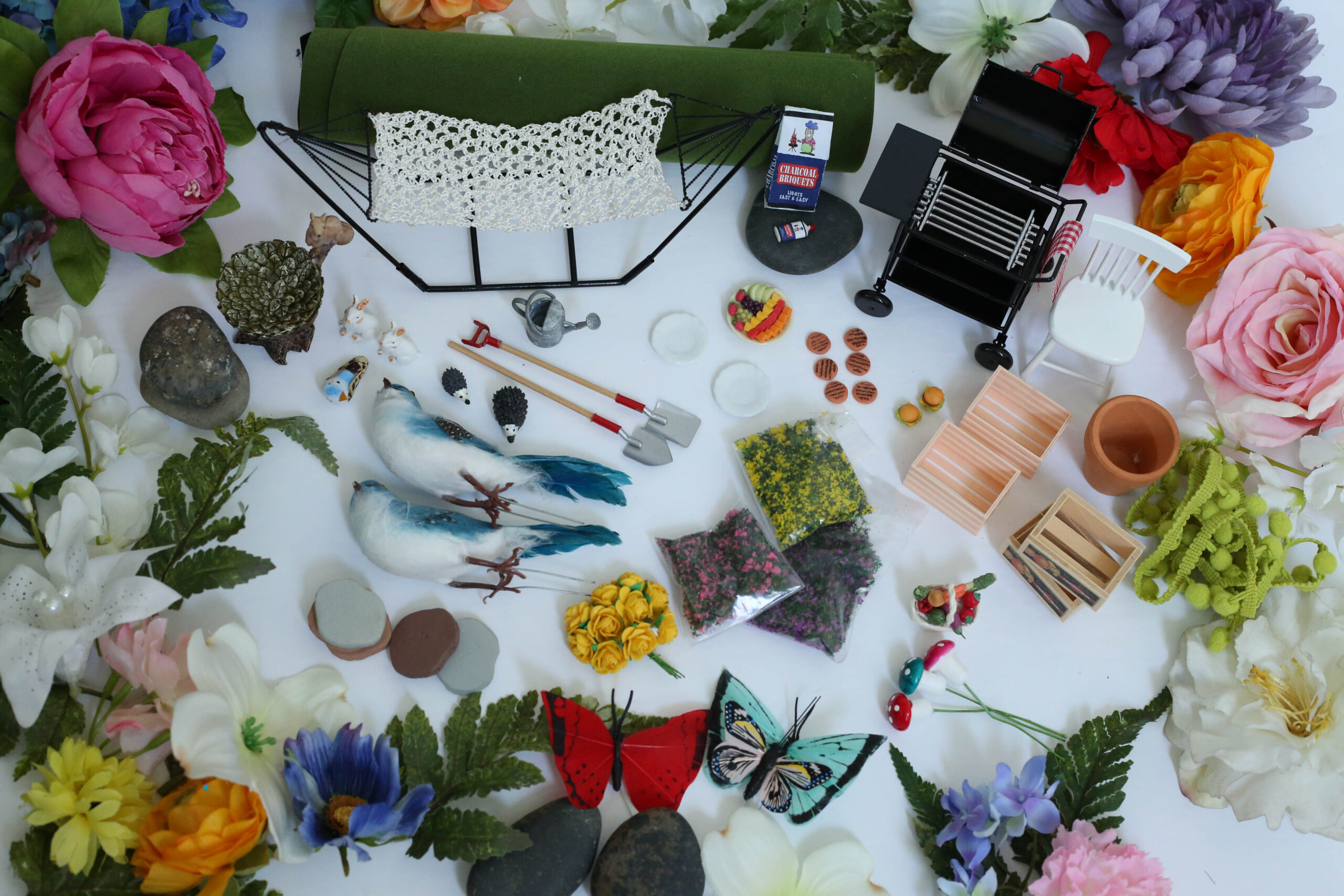 For this cute design, I also created a tiny doll to enjoy the "Staycation". She's hand made, using a molded vintage dolly face I found at Lisa Kettell Designs. She's all packed and ready for her big trip, so away we go!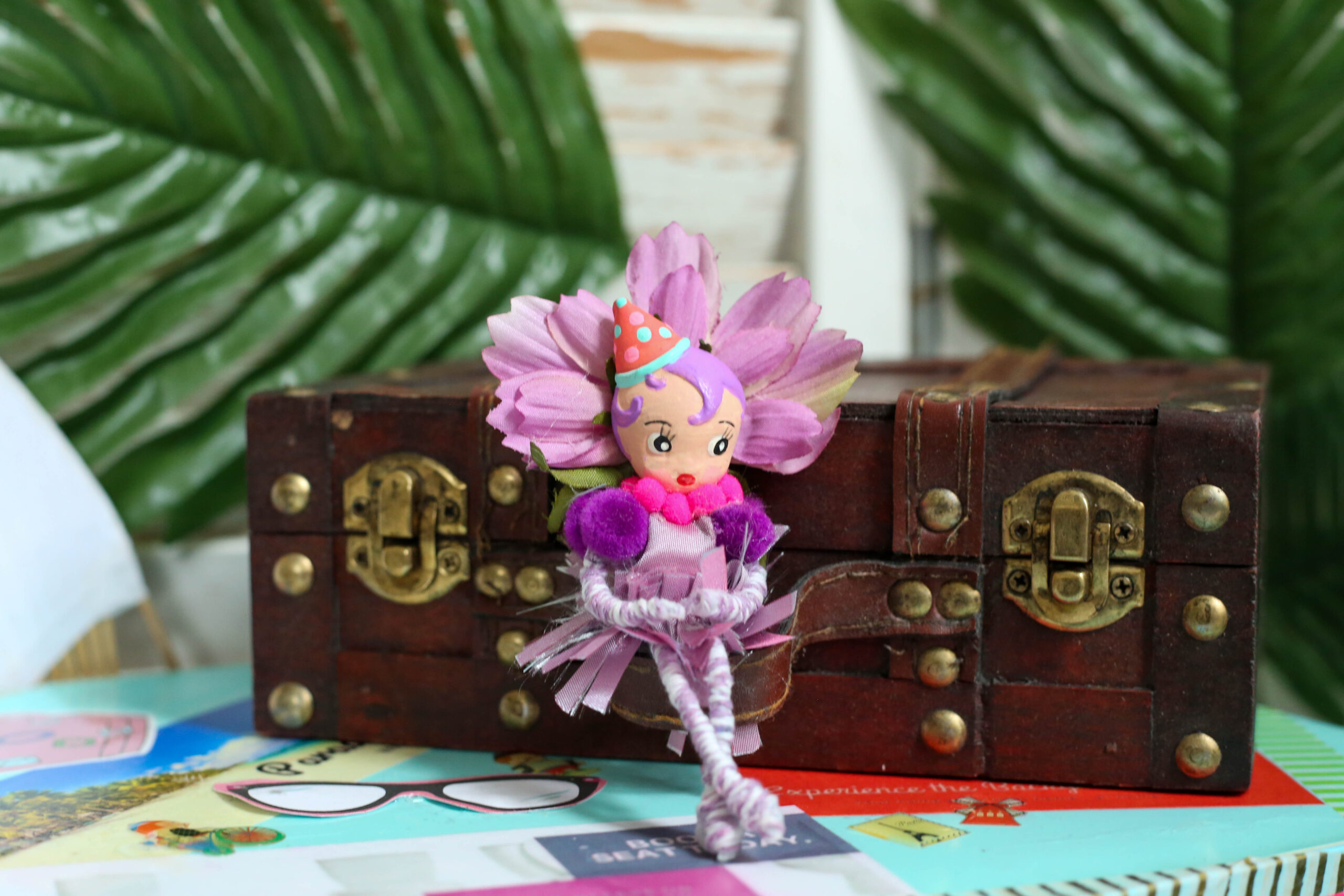 The outside of the project is constructed from a small suitcase, left over from a party centerpiece. I created custom travel brochures and labels and attached them to the outside of the case with Mod Podge. The labels hint at the delights to be enjoyed on this trip. I decorated the outside of the suitcase with colorful washi tapes and lime green pom poms.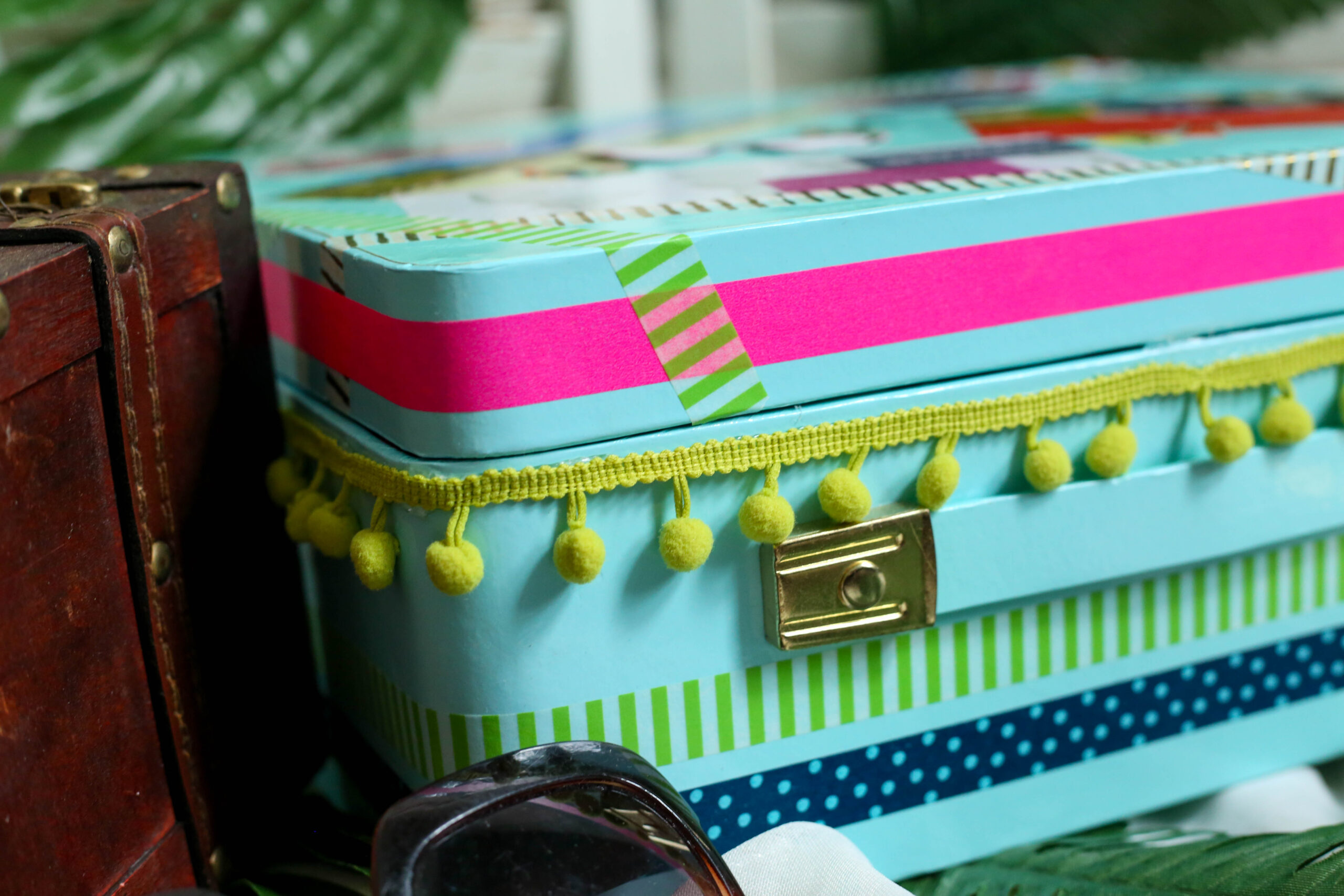 Take a closer look at the labels, and you'll soon learn the travel destination for this luxury trip!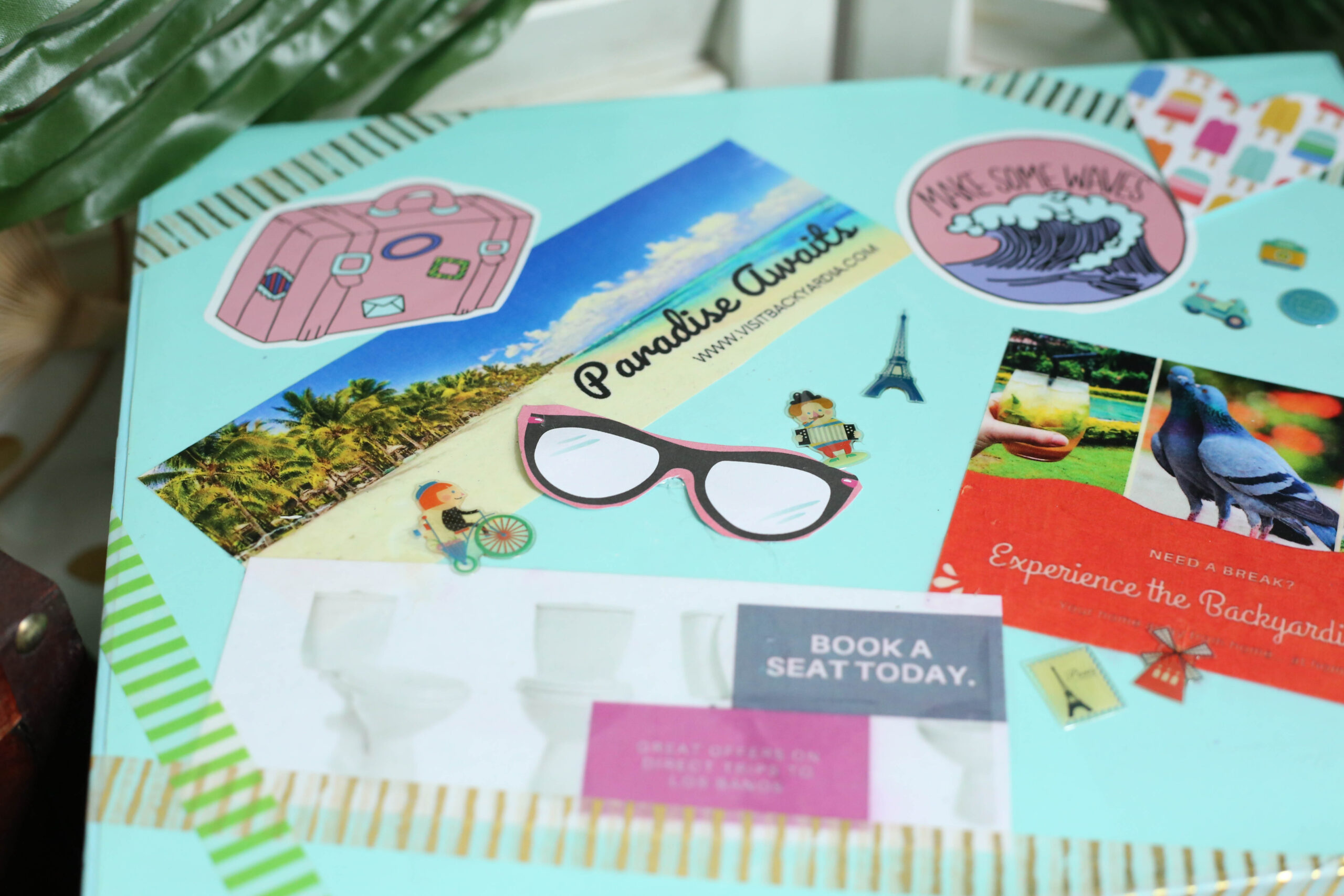 You won't want to miss out on luxury upgrades, like soft toilet paper. Be sure to visit the areas surrounding Backyardia as well, such as Las Kitchenas, Ciudad de Sofa and Costa de Toiletto.
Just a short hop, skip and a jump…. and we have arrived!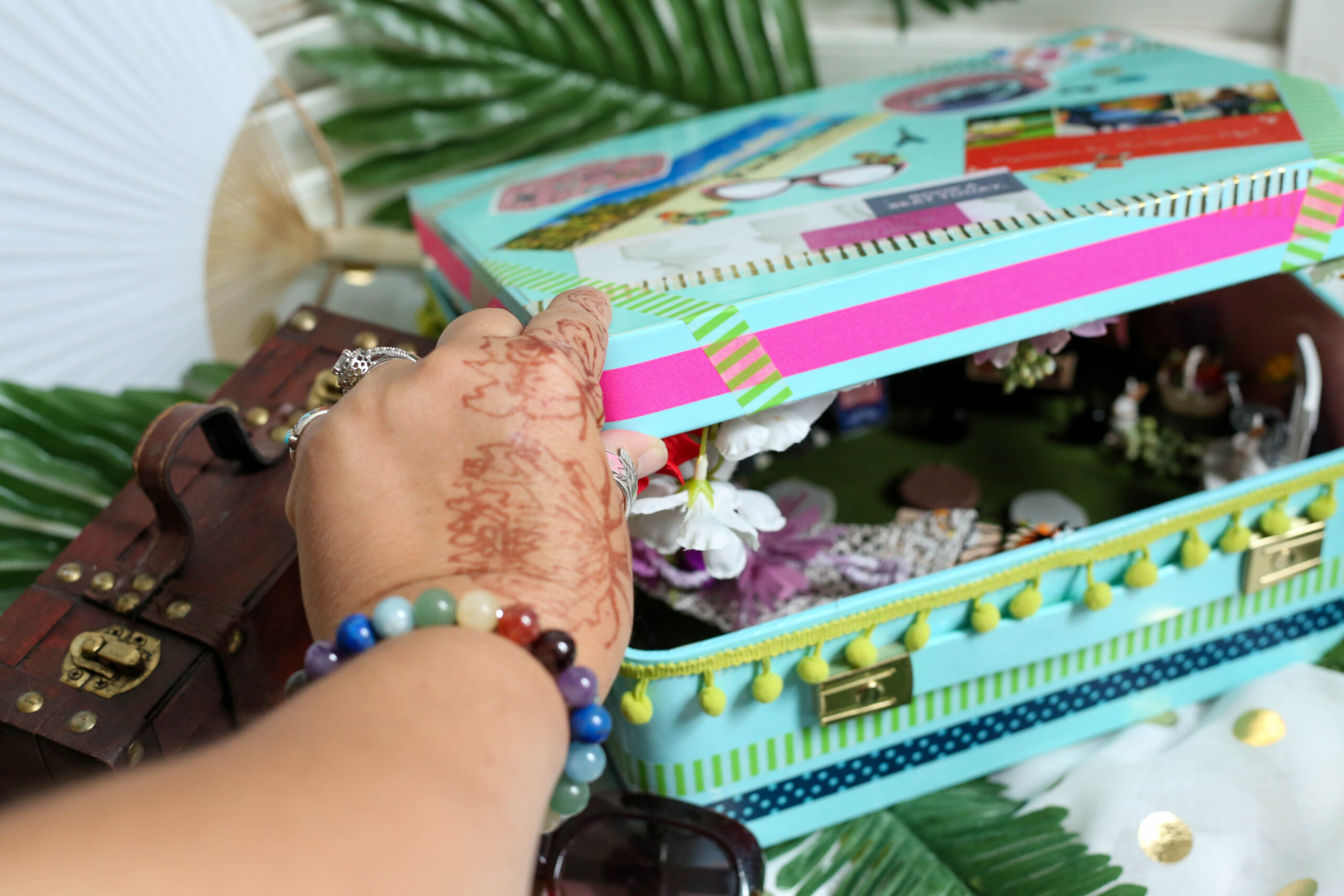 Welcome to Backyardia.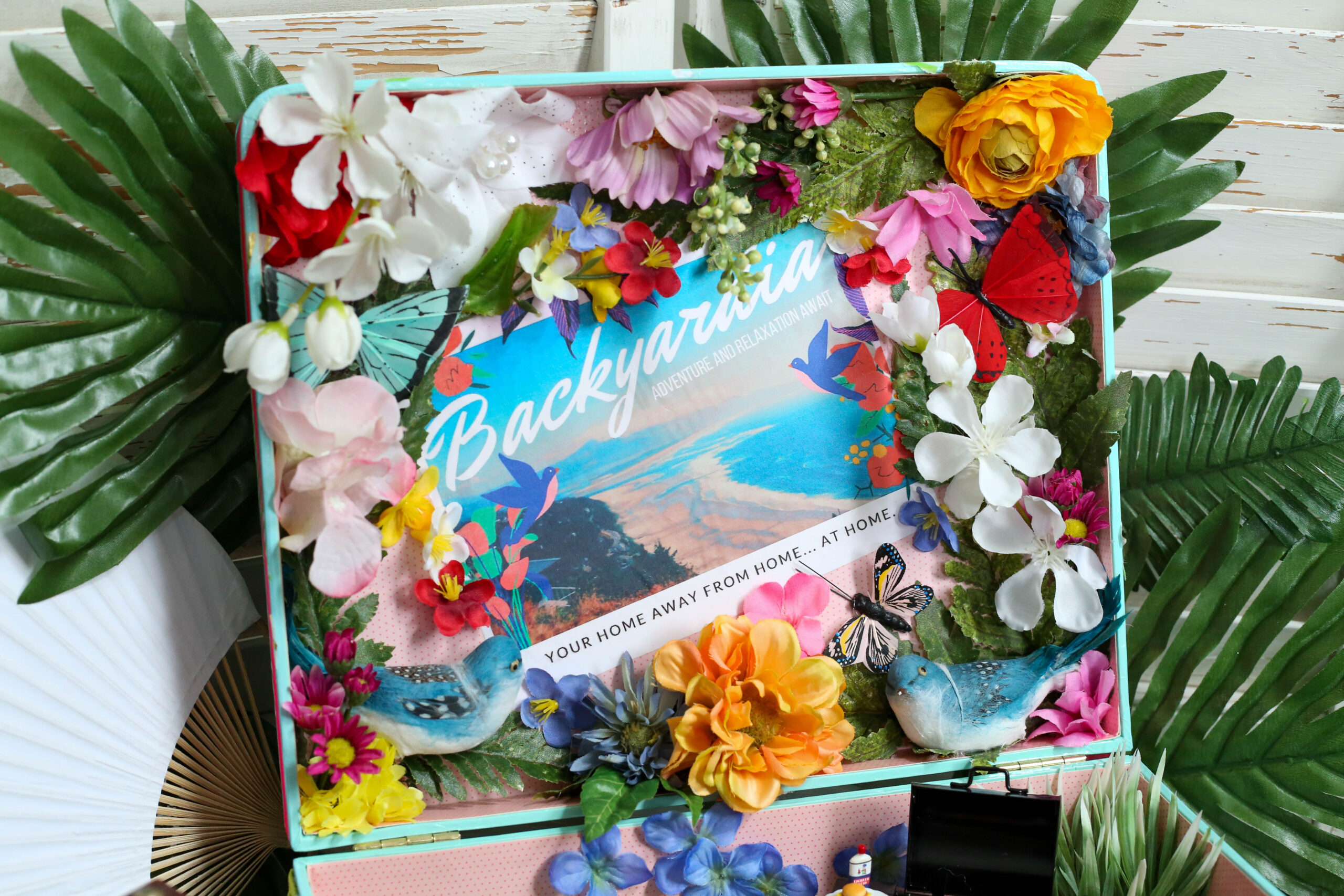 Backyardia is your home away from home…at home. Stay a while, because after all, you live here.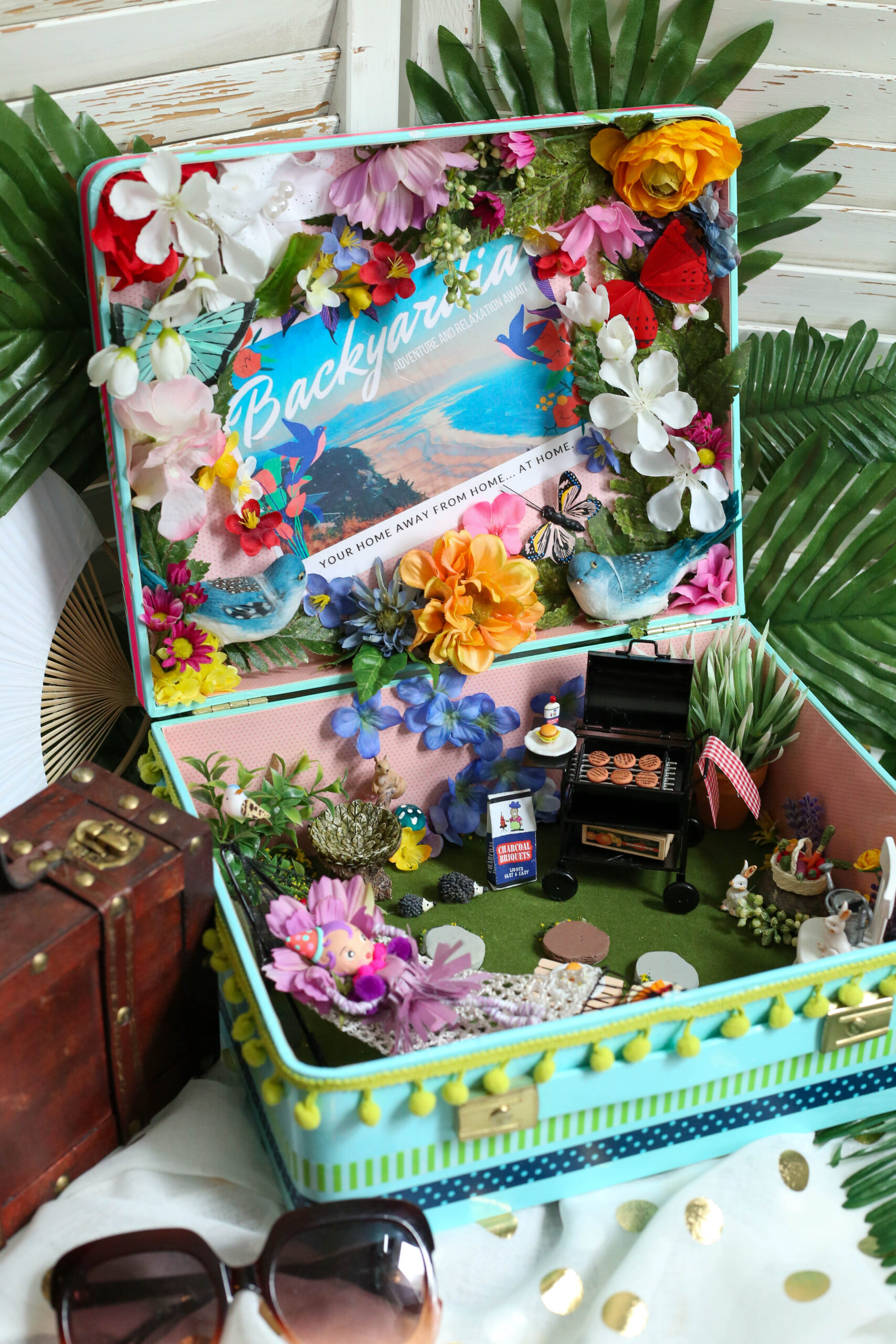 In the lovely land of Backyardia, you'll be surrounded by lush greenery and local wildlife. Swing on a hammock and enjoy a lazy summer day as you nibble on a tasty hamburger and a platter of fresh fruit, prepared by the house staff, which is actually you.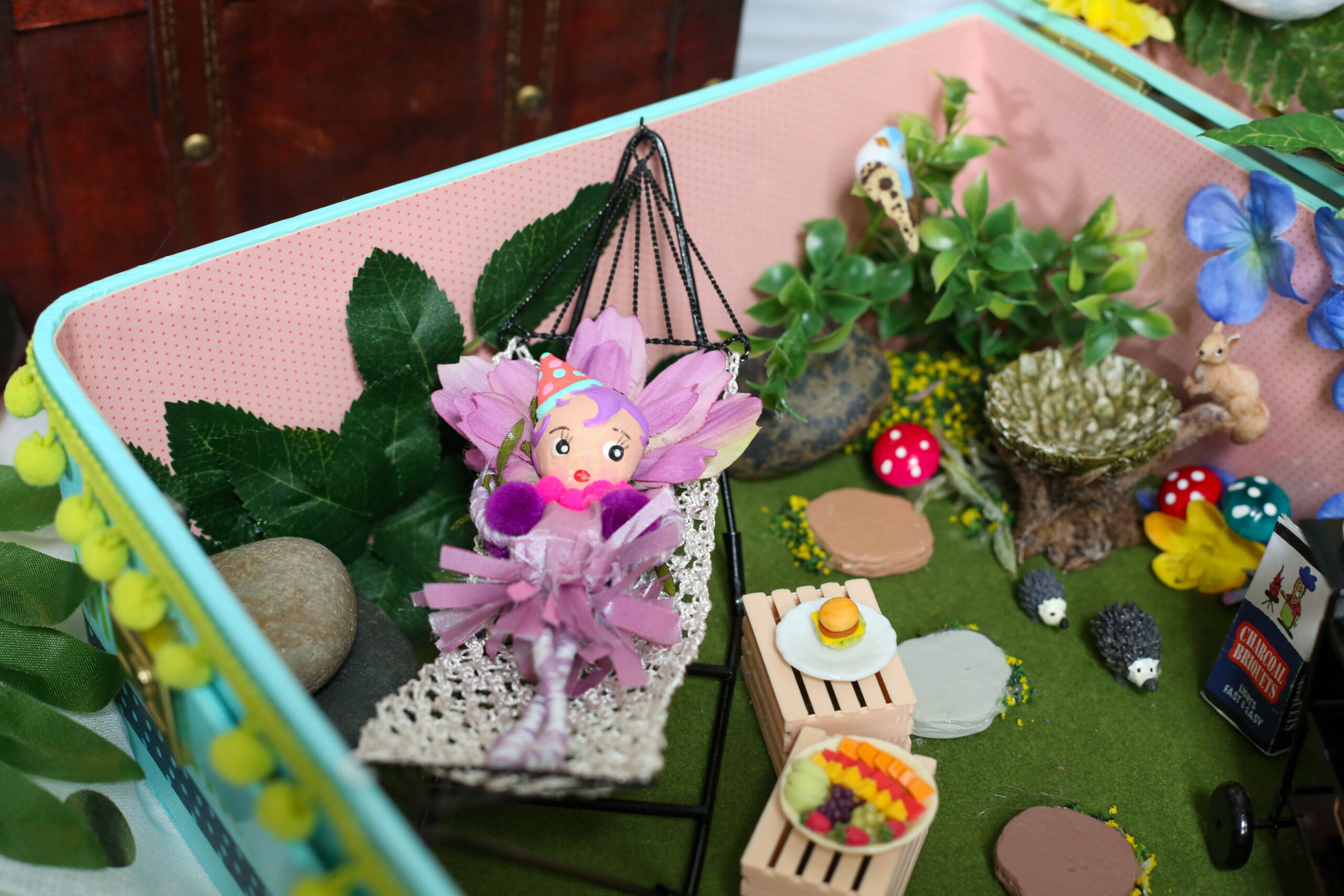 Some delicious burgers are being grilled on the barbecue. A red and white checkered towel hangs at the ready to catch tiny spills. Very, very tiny spills. Nearby, a bag of charcoal briquettes has been placed for easy access to make more burgers. A tiny bottle of lighter fluid is placed on the shelf of the barbecue to keep the grill going. You can almost smell the summer.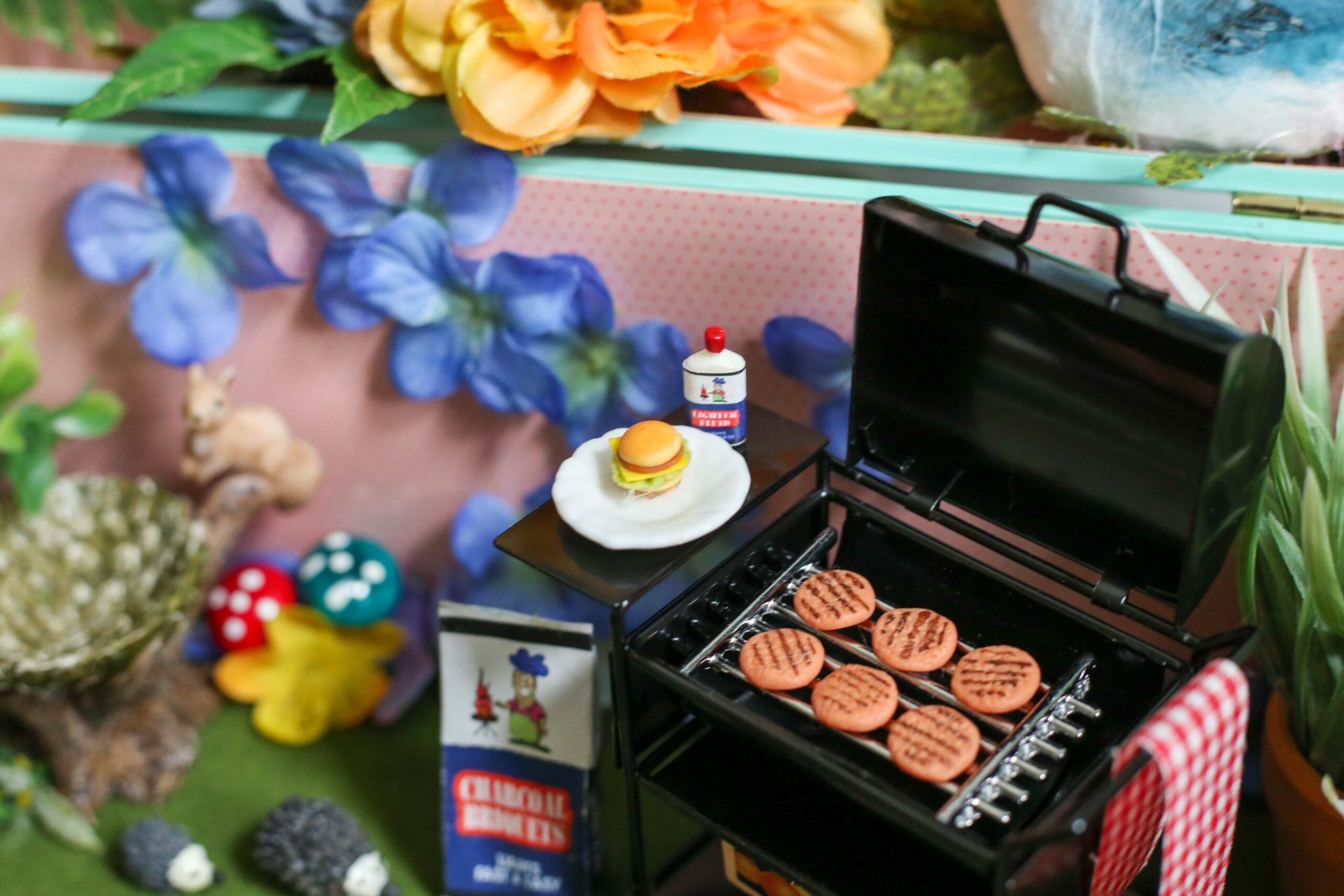 A small bird fountain graces a corner of the space in Backyardia. A bird chirps in a nearby tree, and a mama hedgehog and her baby are even coming out to join the party!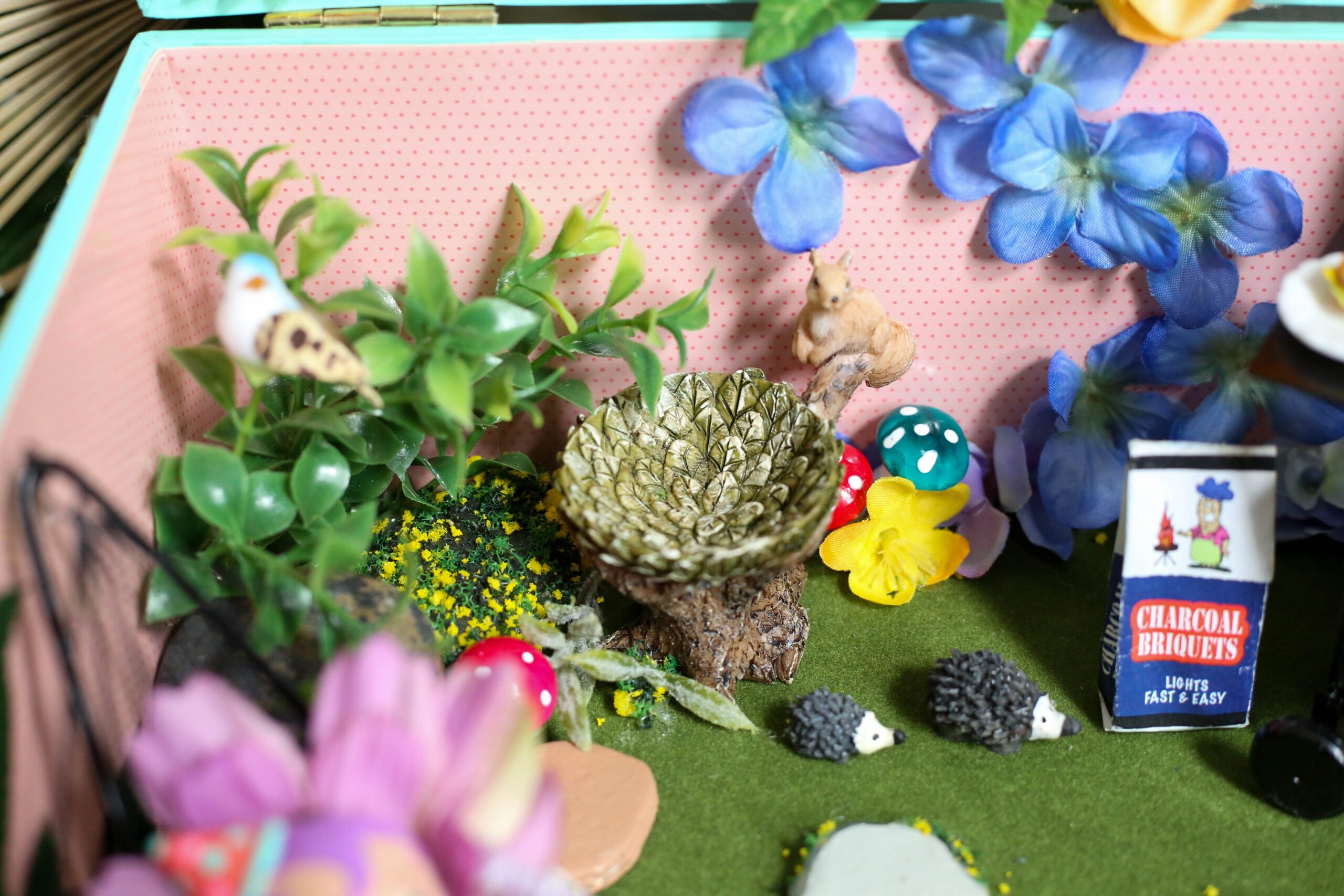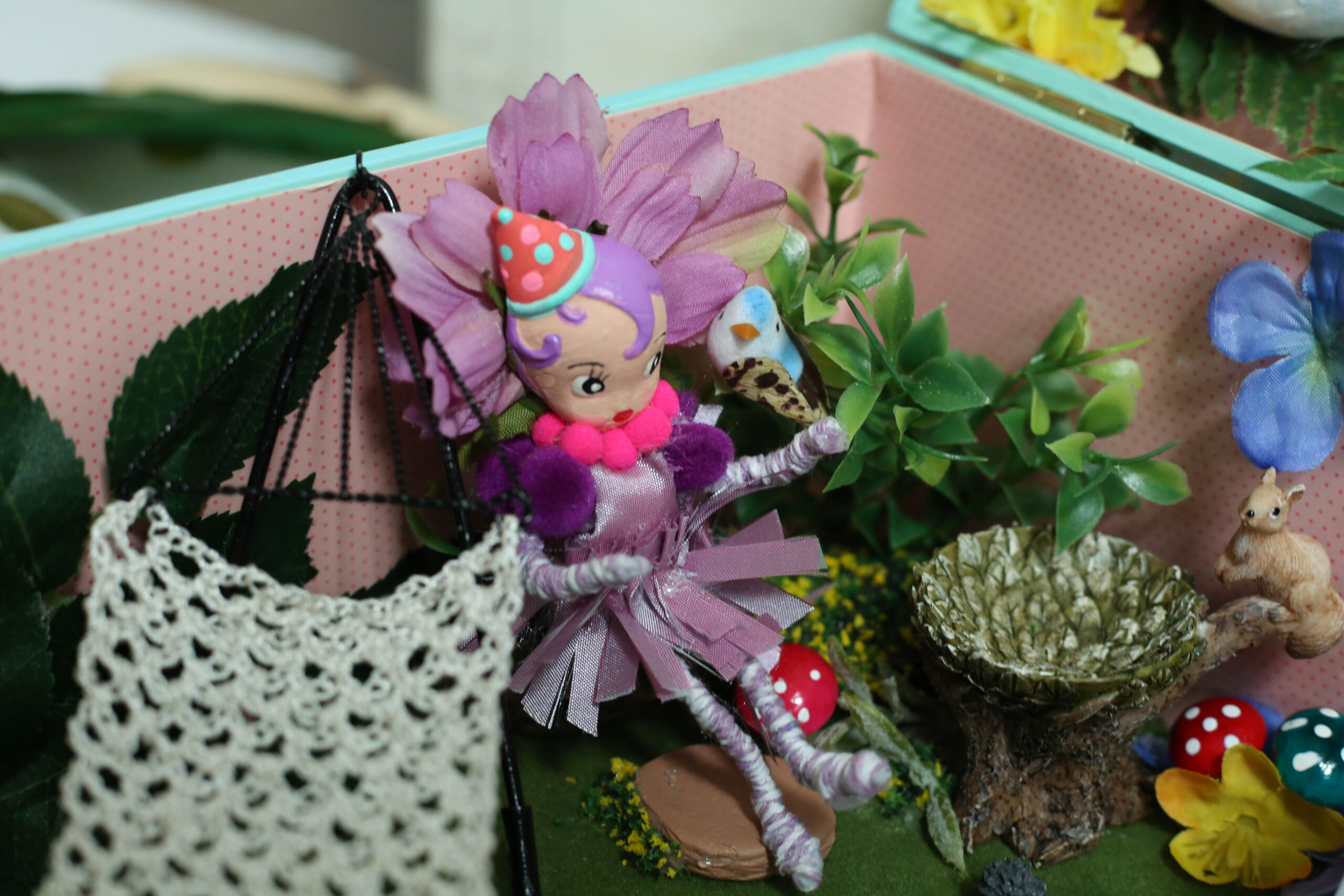 In another corner, some mischievous bunnies have taken over the rose garden and are getting into a basket of freshly harvested veggies.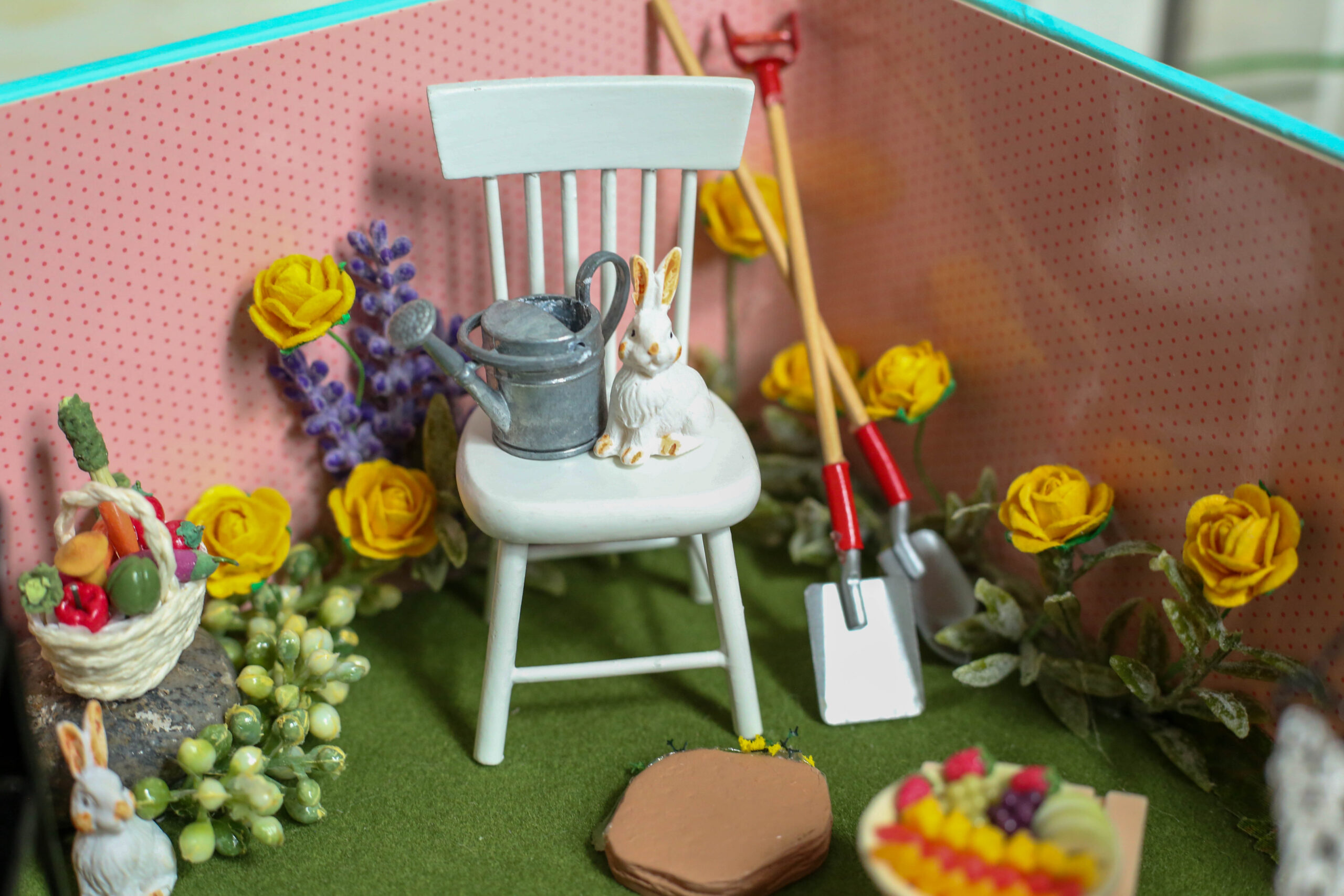 Our dainty and delightful resident gently shoos them away, but of course she would never hurt them.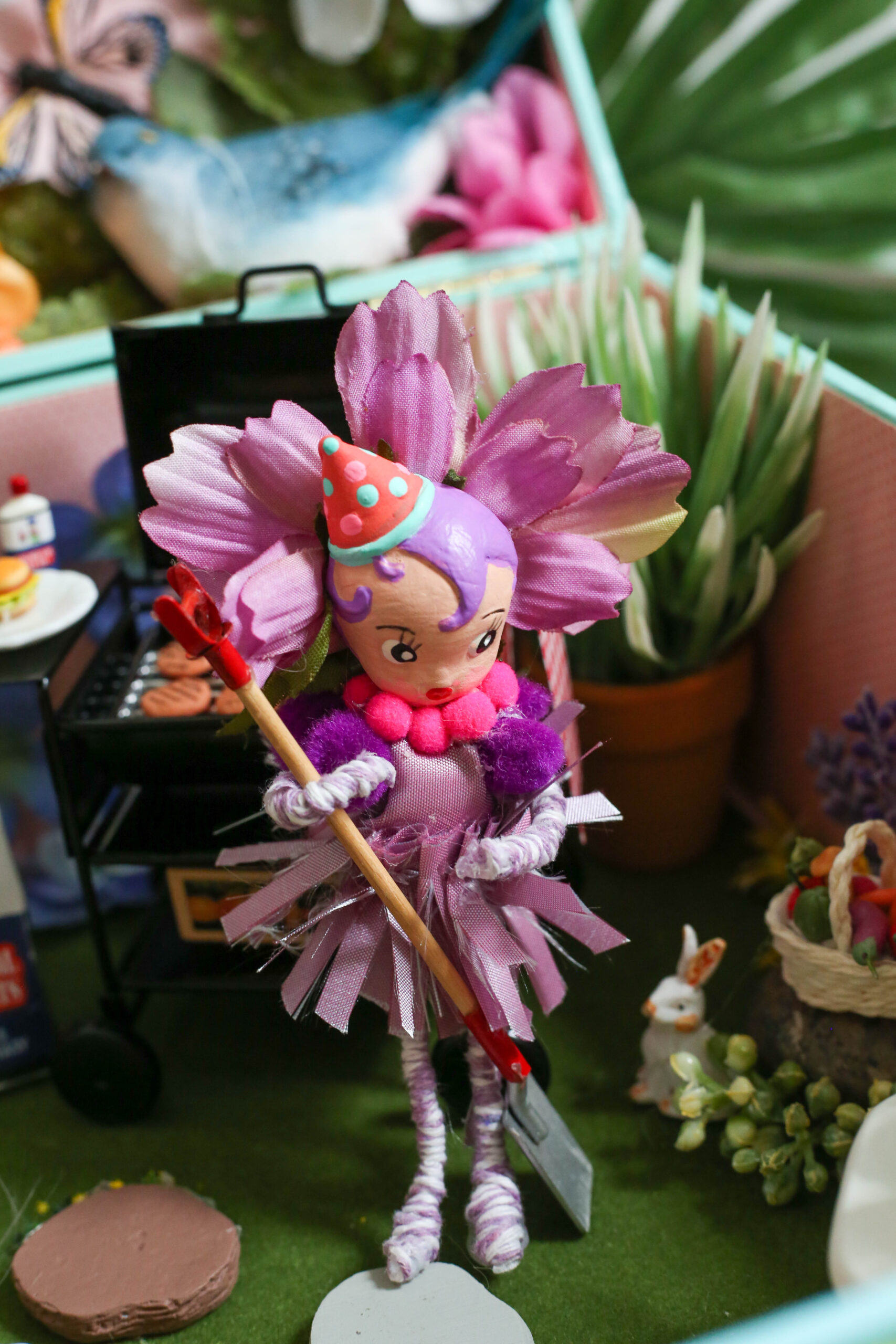 Once those pesky bunnies have hopped off, it's time to return to the hammock for that burger and a plate of fresh fruit. Crates make great tables for informal backyard meals, and they store away easy when dinner's done.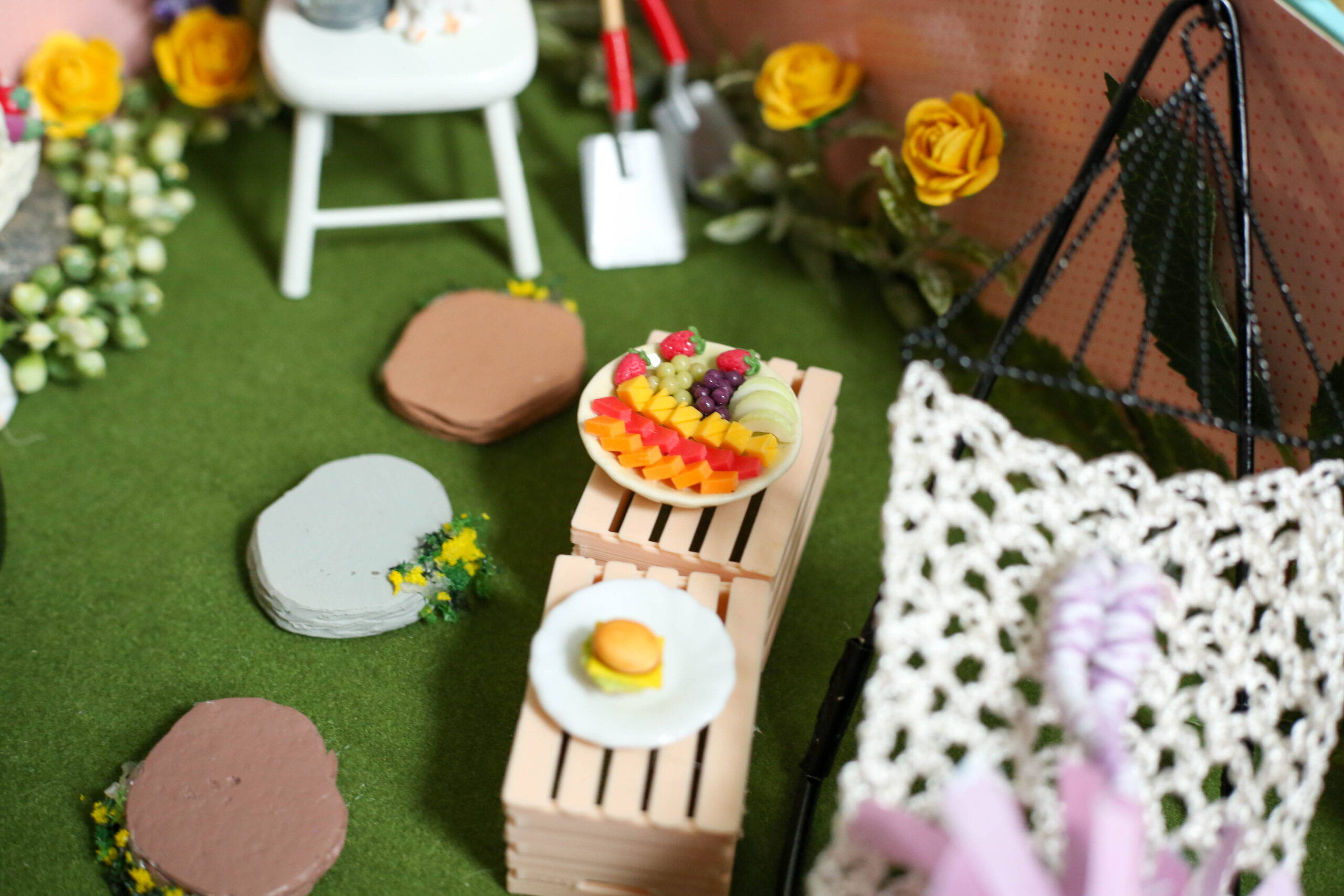 Hope you've enjoyed this little trip to the magical land of Backyardia. Have a safe and happy summer, and enjoy some magic travels to your own little "Backyardia" oasis.