Creating unique centerpieces for theme parties is one of my favorite ways to create. Recently, I booked a Sleeping Beauty and Maleficent themed event, and created some really fun centerpieces to display.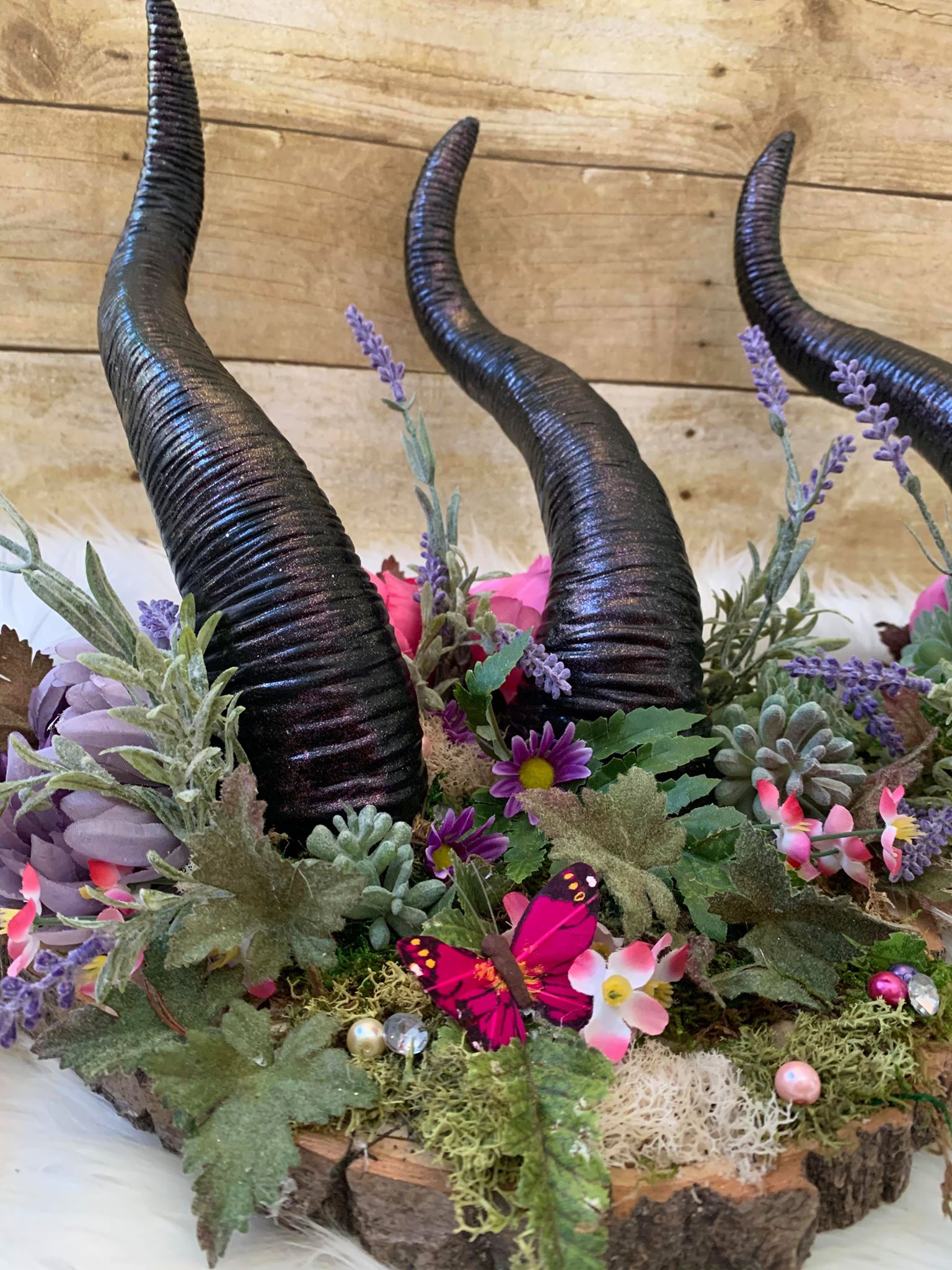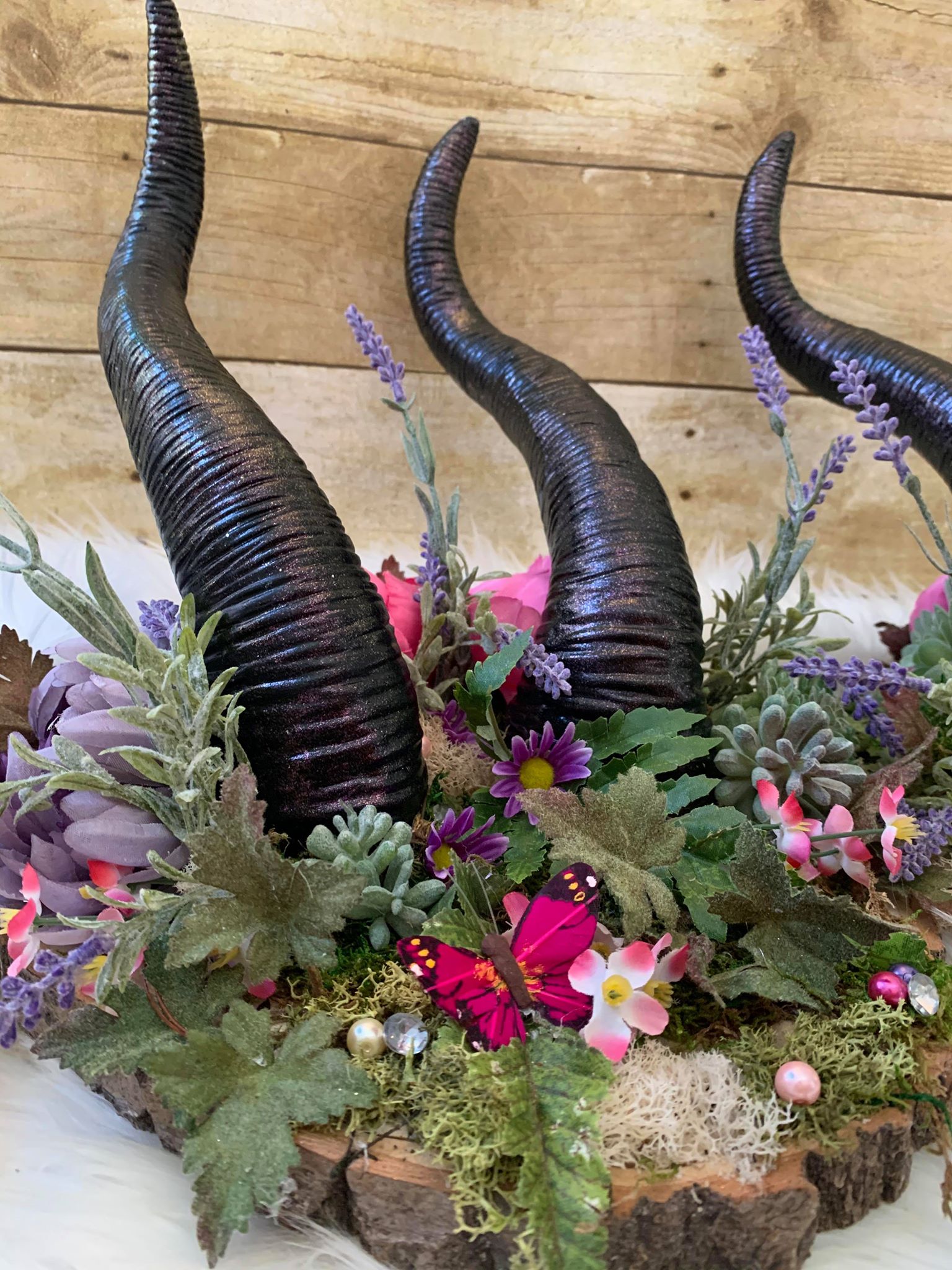 When I thought I was finished creating the gorgeous centerpieces, I realized they needed a little "oomph", so I pulled out one of my favorite products. This is Dragonfly Glaze, from Plaid Crafts.
Gather Your Supplies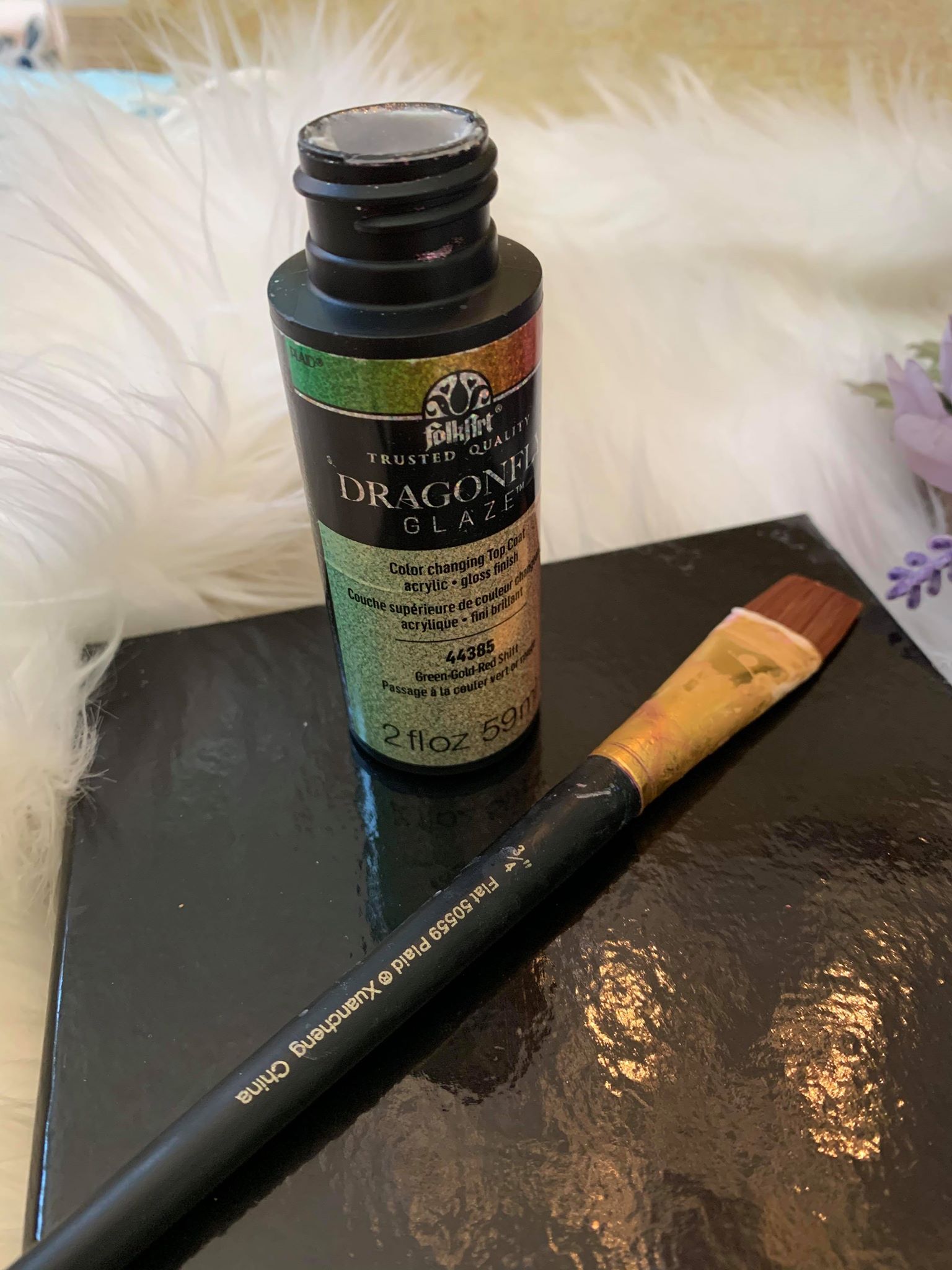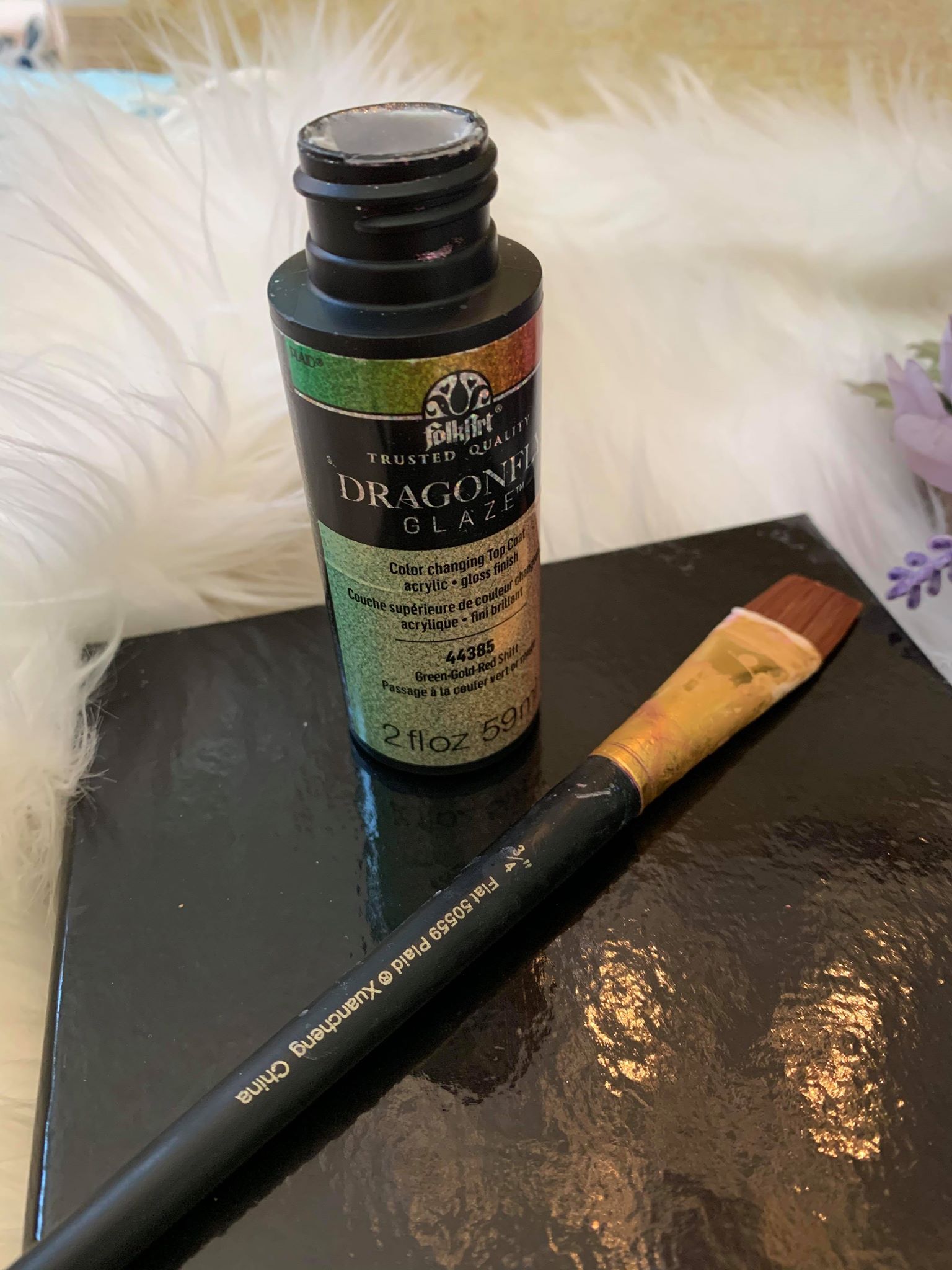 Brush On The Glam
Dragonfly glaze appears white in the bottle, but dries clear. It's so simple to use, just apply a bit to your brush, and apply as a topcoat to your projects. I use it on a variety of surfaces, including paper, metal, wood, and in this case, latex!
The Maleficent inspired centerpieces are made from a wood tree slice, assorted woodland florals and leaves, a variety of mosses, and of course, a set of latex Maleficent horns. I applied a dollop of Dragonfly Glaze to a wide paintbrush, and got straight to work.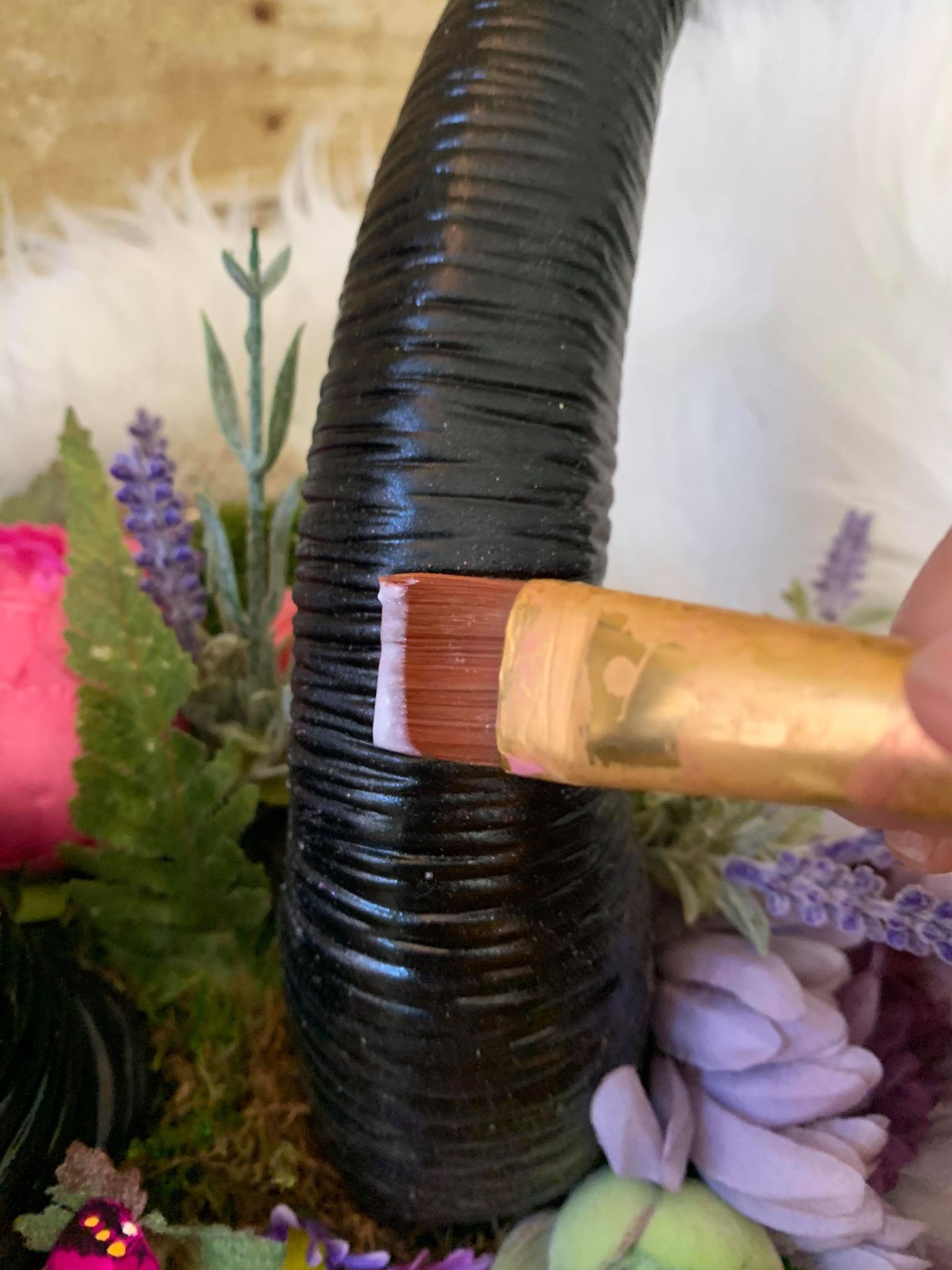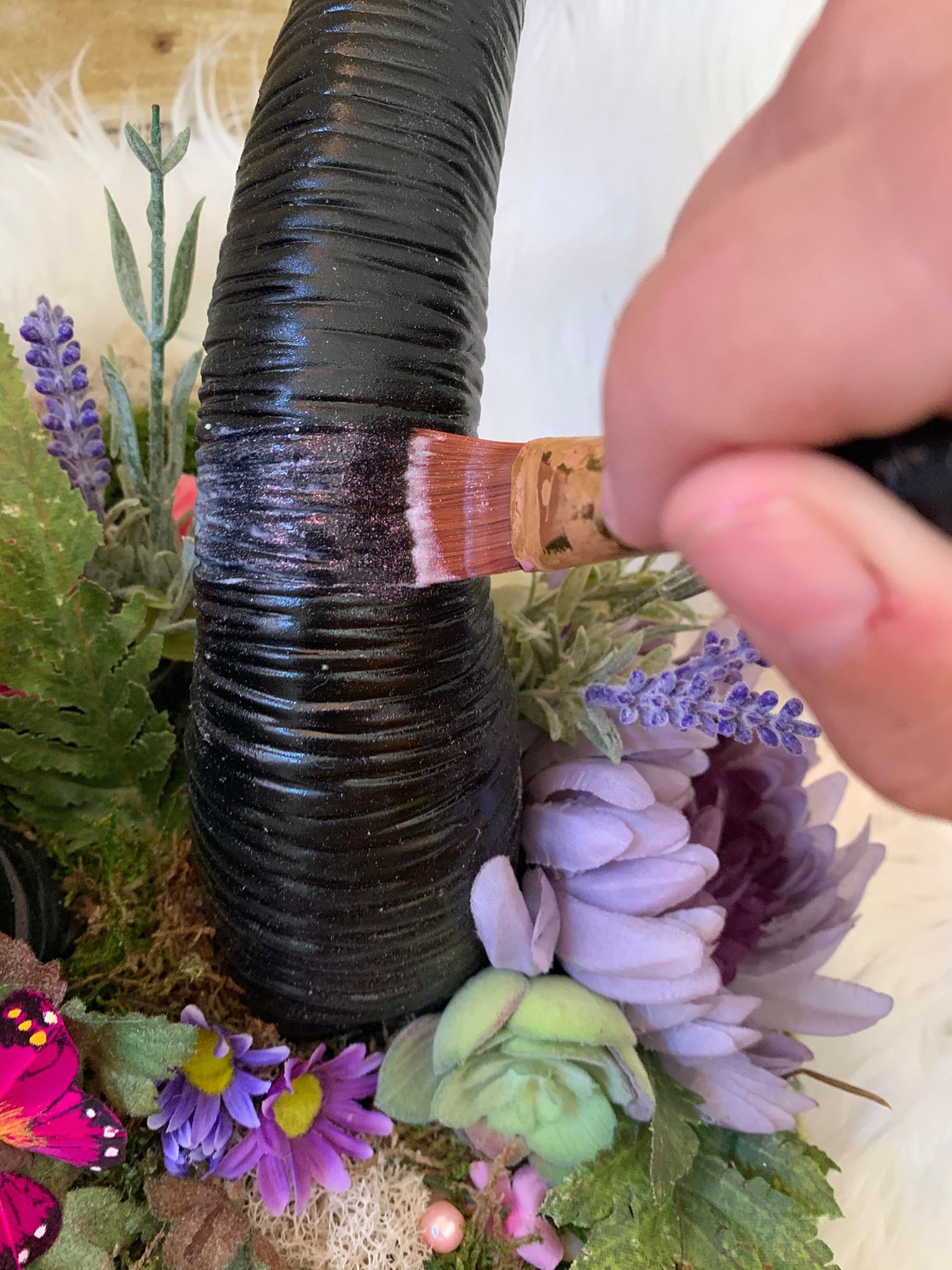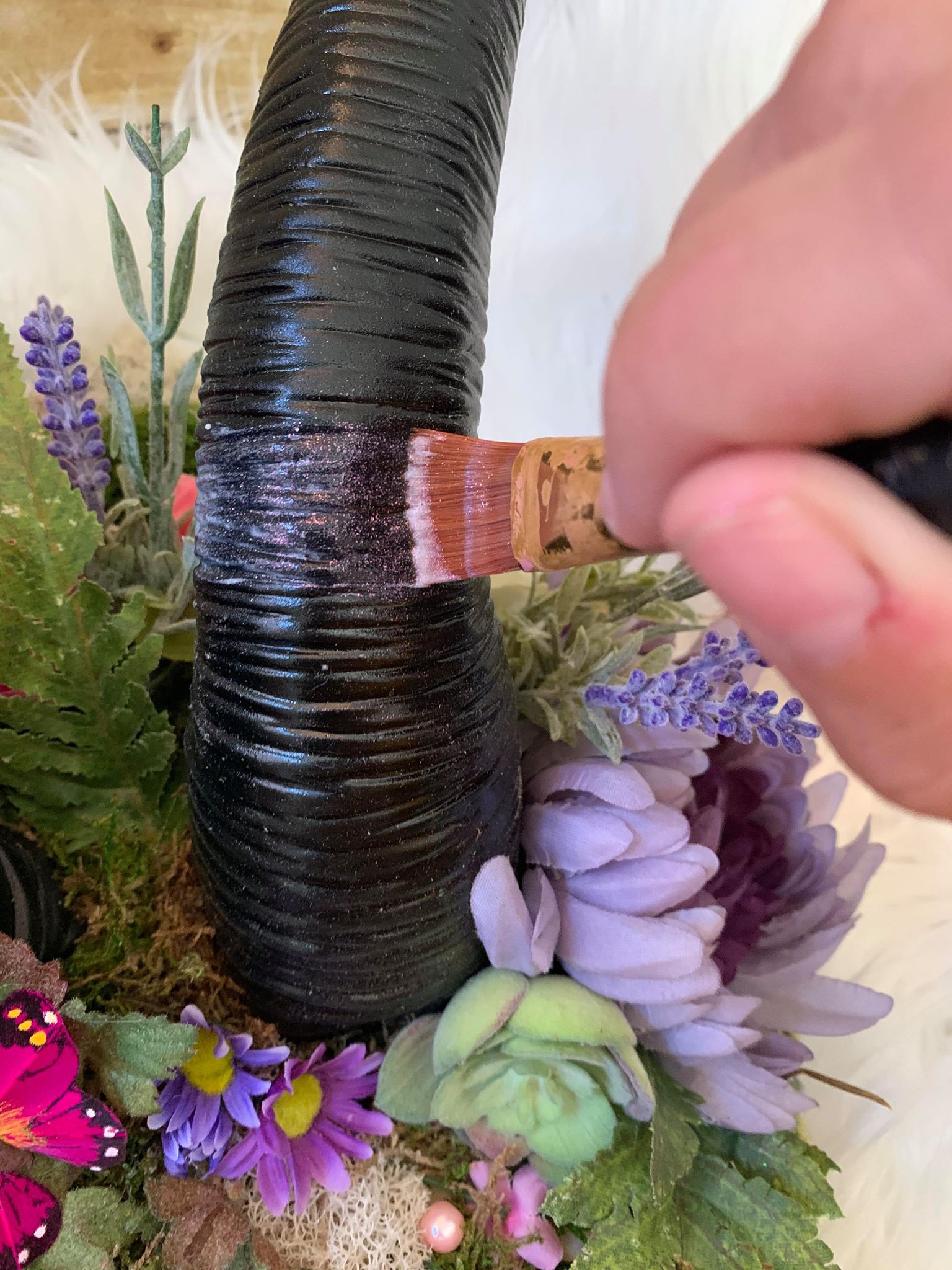 Dragonfly Glaze Delivers the WOW Factor
The Dragonfly Glaze adds instant drama and elegance to my projects, without overpowering them with a glittered look. The effect is subtle, and catches the light beautifully. These centerpieces will be displayed outdoors, so I'm very excited to see how my client likes them when she sees them for the first time on display!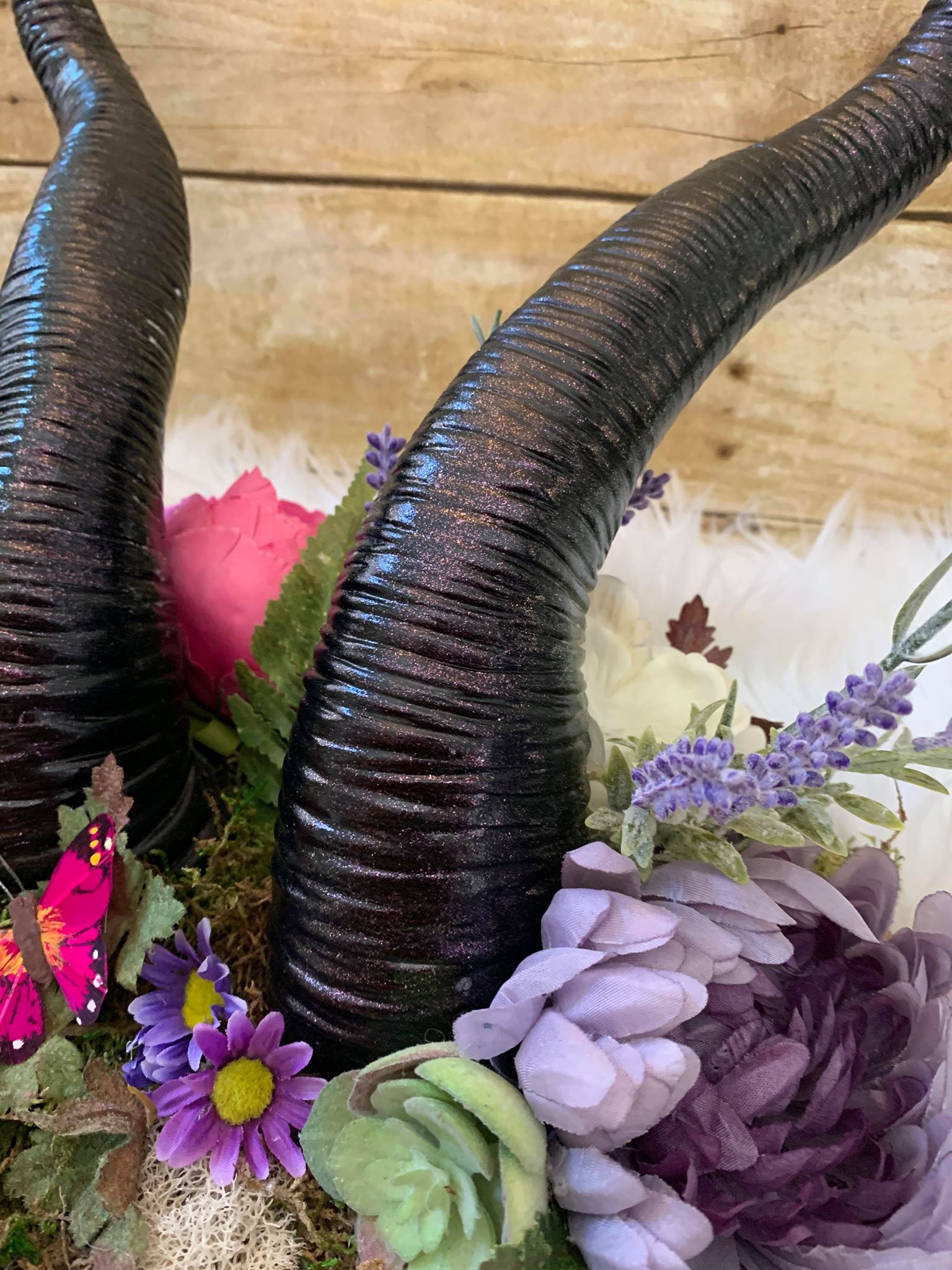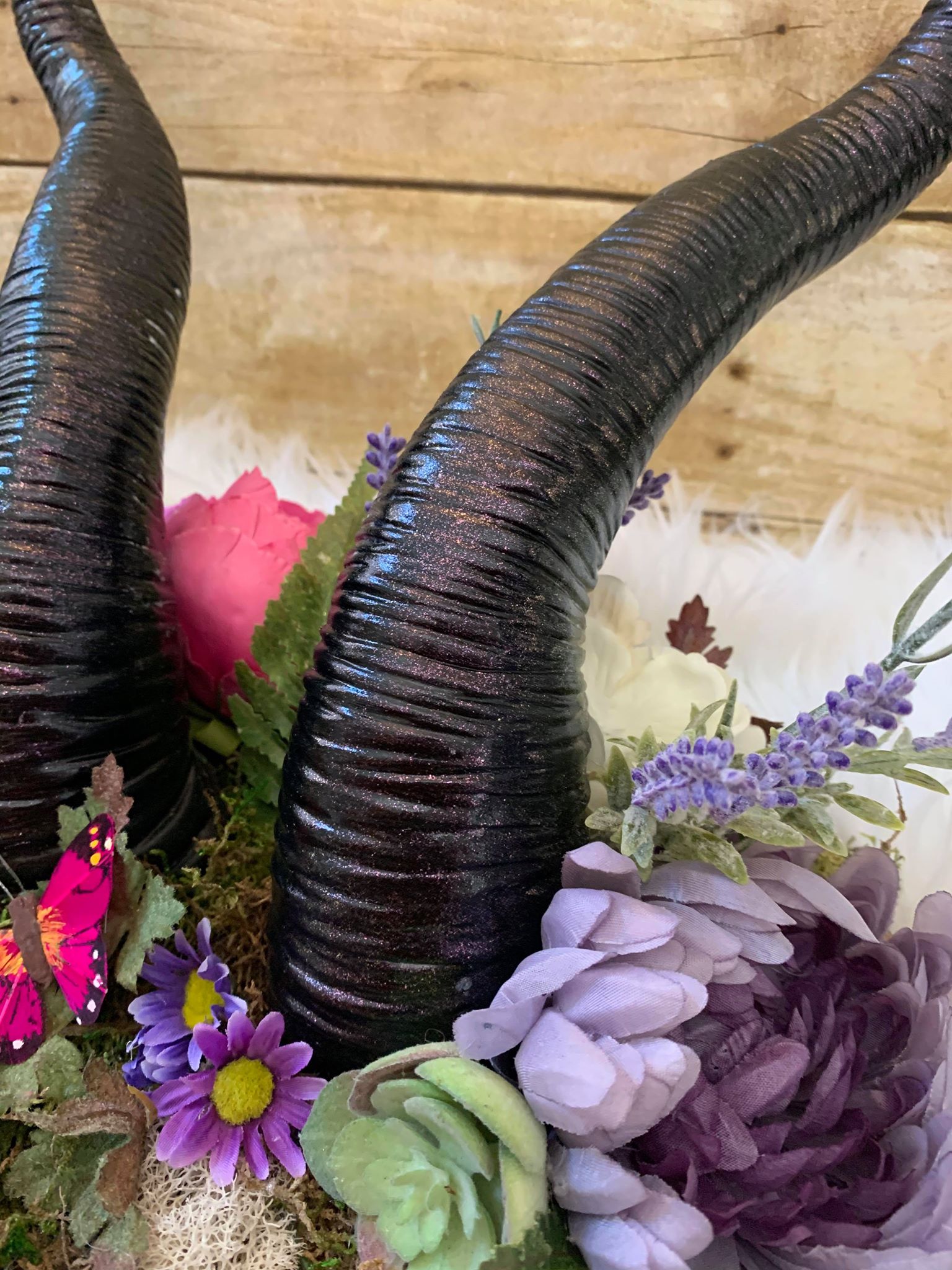 I completed two centerpieces for the event; other tables will have fresh floral arrangements.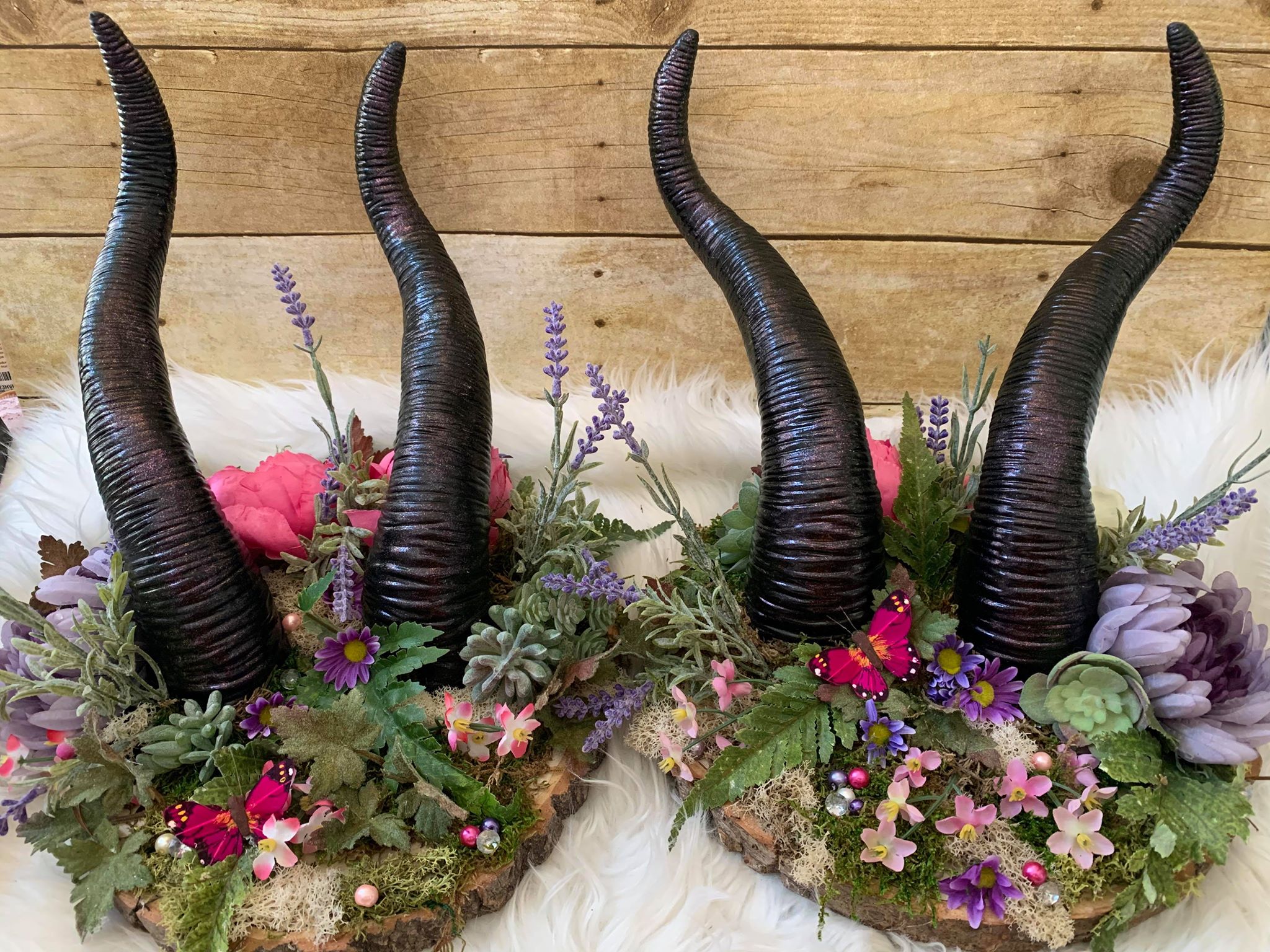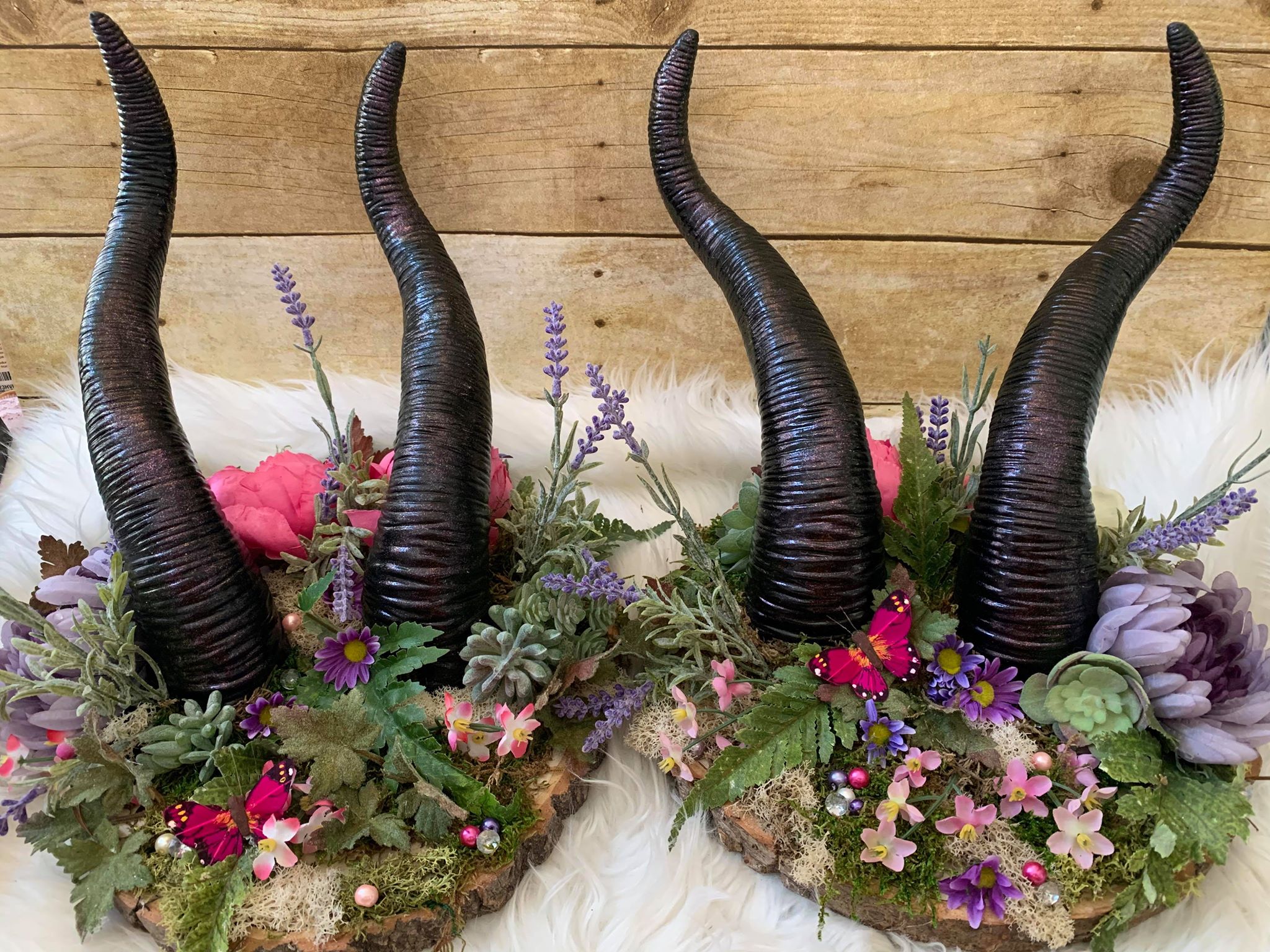 Dragonfly Glaze from Plaid Crafts is an absolute must-have item in my craft arsenal. I hope that you've found some inspiration in this post, and add Dragonfly Glaze to your craft stash, too!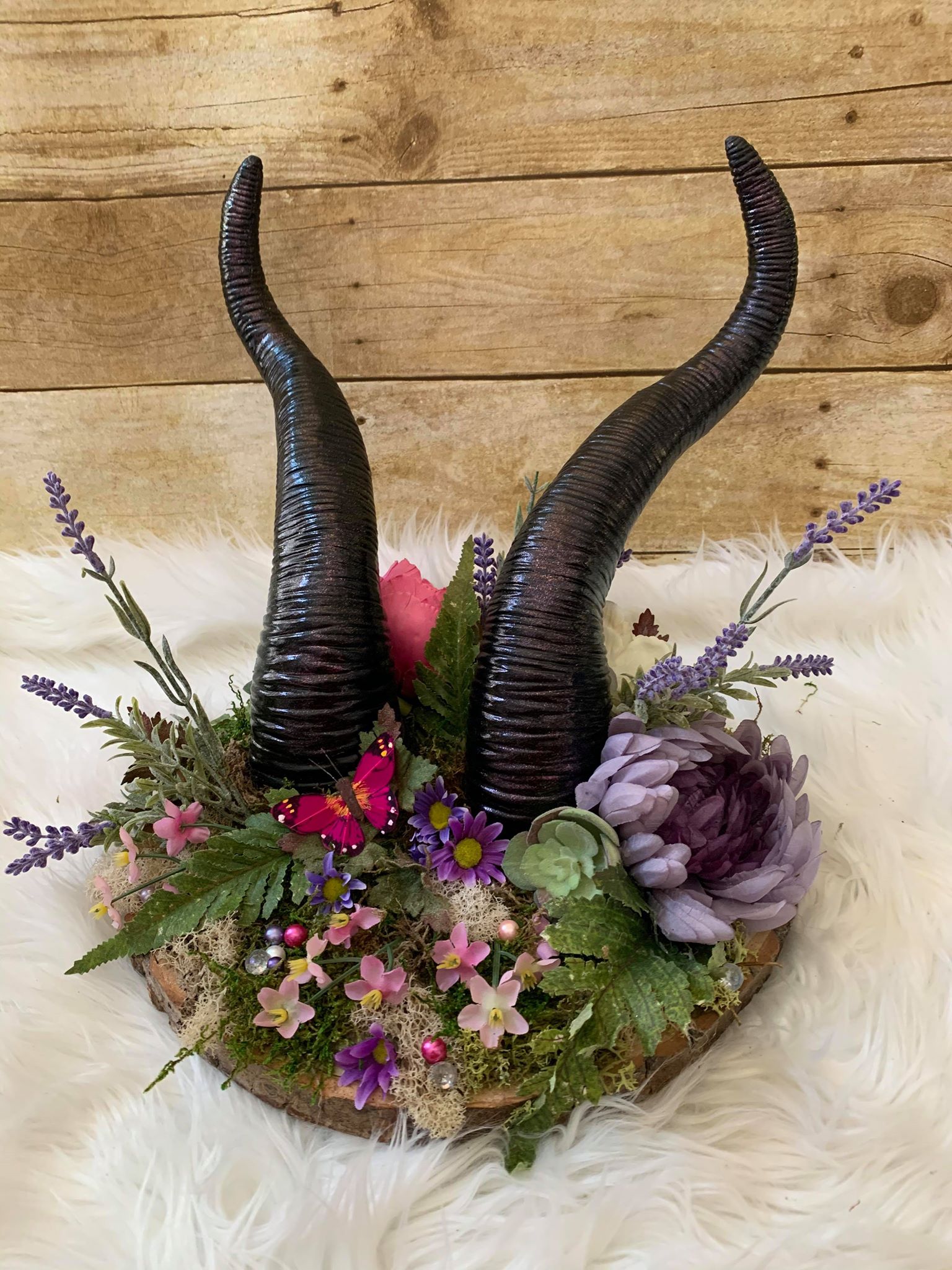 I am a Plaid Crafts Ambassador, and received complimentary product to bring this design to you.