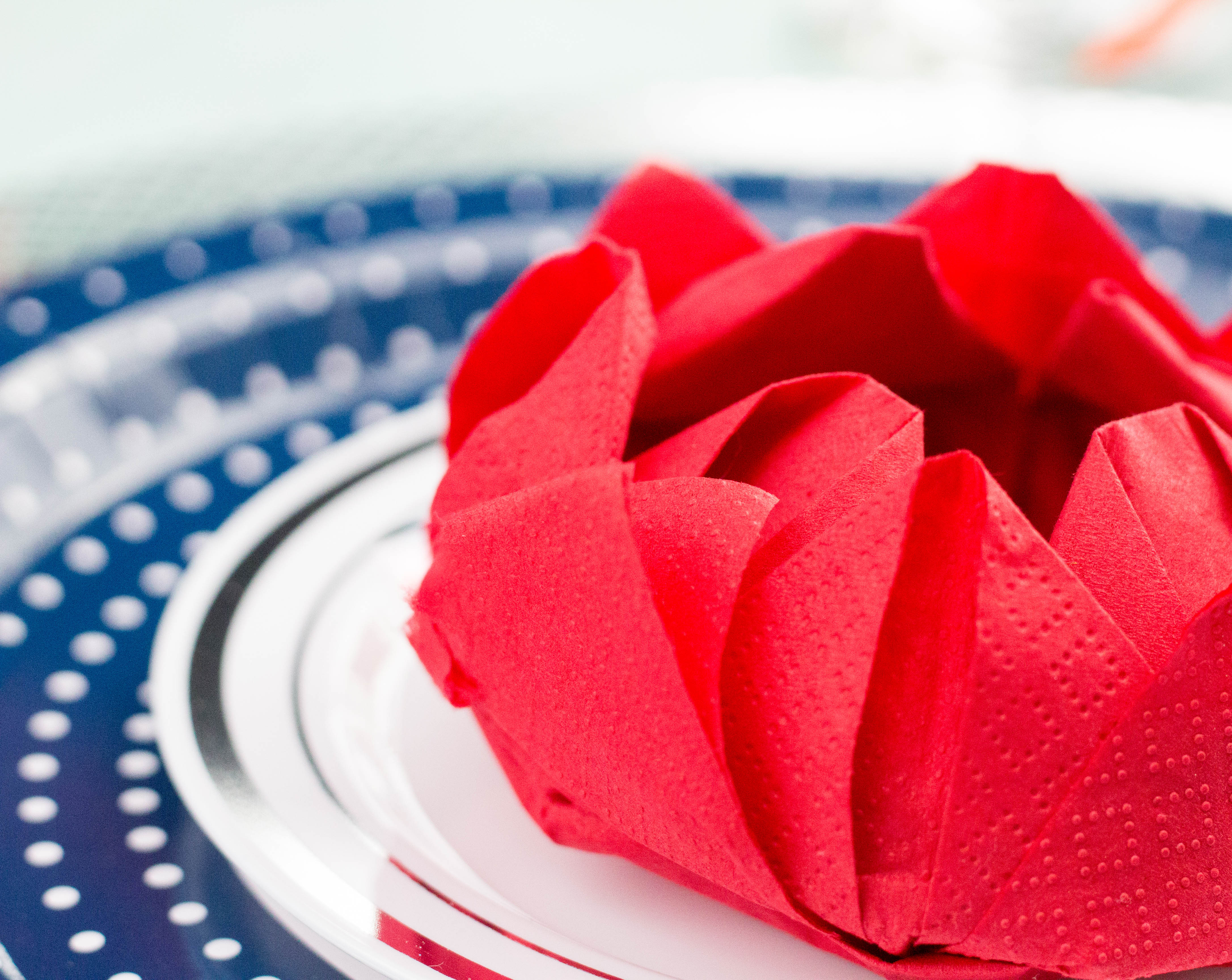 Dress up your table settings with this impressive Lotus Flower paper napkin fold. It's so easy to do, and uses inexpensive paper napkins in solids or prints.
For this wedding look, I used paper luncheon napkins from Oriental Trading Company in a vibrant shade of red. The finished flower is a stunner, and reminds me of a large cabbage rose. These pretty table decorations can stand alone as decor for the center of a plate, or, try filling them with a party favor or even a place card.
Get the full tutorial and product links here, and until next time, remember to Celebrate Everything!