Do you love Sculpey clay? I have so many memories of using Sculpey to make cool beads for necklaces back in high school, and later, playing with my daughter, making fun creatures and fairies that we could bake in the oven and keep forever.
These days, I still use Sculpey in many of my art pieces. I use it to make custom wedding and birthday cake toppers, to make jewelry, to create art dolls, and still, to play with my children. I love it for the wide color range that Sculpey offers, the great tools, molds and cutters, and for its versatility. I think it's awesome that you can bake it to make your project permanent!
As a member of the Laura Kelly Design Team, I was asked to create something fun using Sculpey. Here's a little sculpture I made recently, inspired by the Laura Kelly Frog Die Cut that I used for my Froggy Lemonade Stand last month.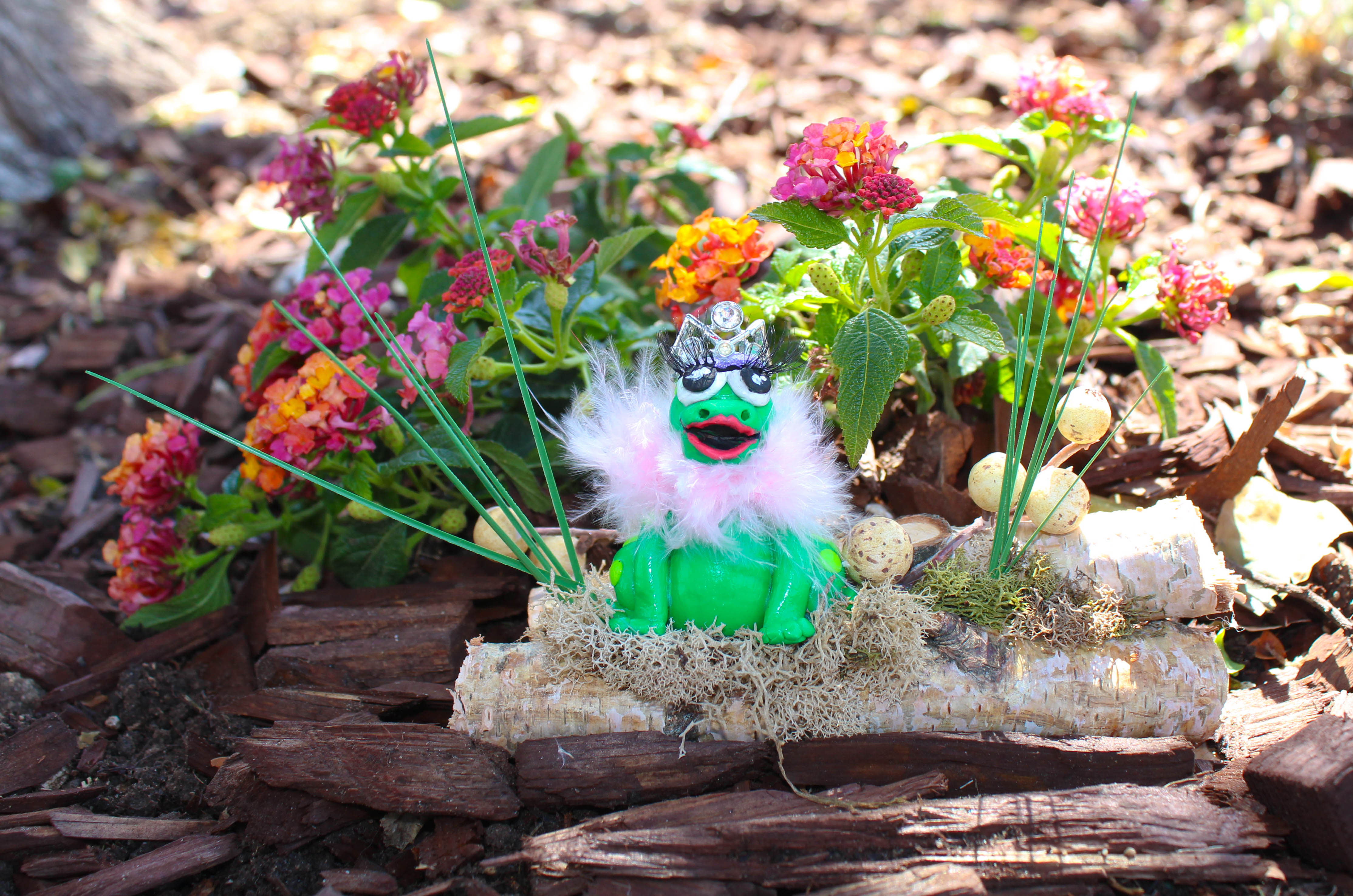 She's a beautiful princess frog, complete with ruby red lipstick, a fluffy pink marabou feather boa, and a diamond tiara. She has long curly eyelashes, and she looks ready for a big kiss!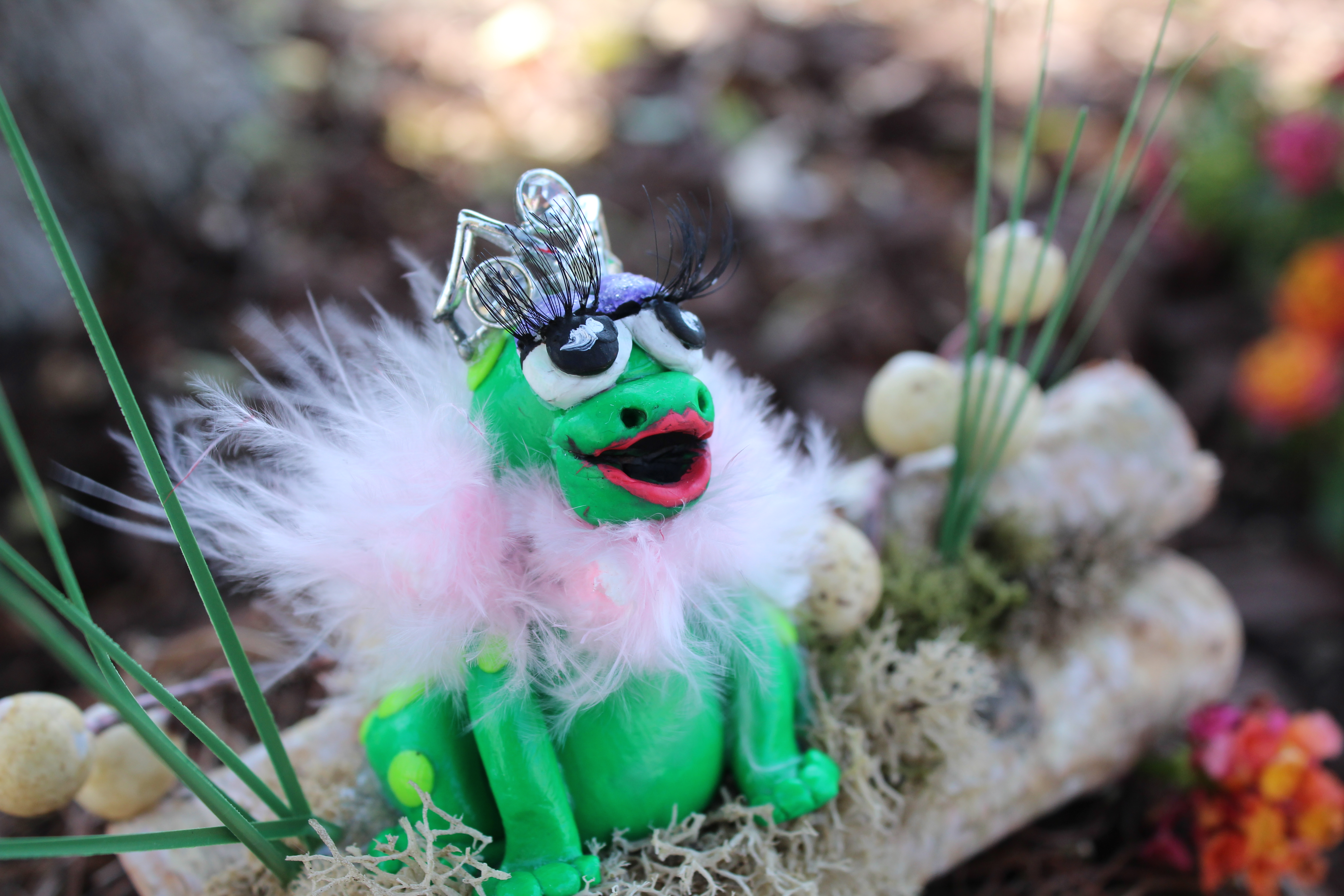 I created this little cutie using four colors of Sculpey III clay; Emerald, Granny Smith, Black, and White.  Her body was completely hand sculpted by me, right down to her vibrant spots, and tiny froggy toes! Her lips and eyes are painted, (yes! you can paint on Sculpey once it's been baked), and once she was finished, I brushed on a light coat of clear varnish  to give her a little shine. (Not that she needed much help, she's a star, can't you tell?)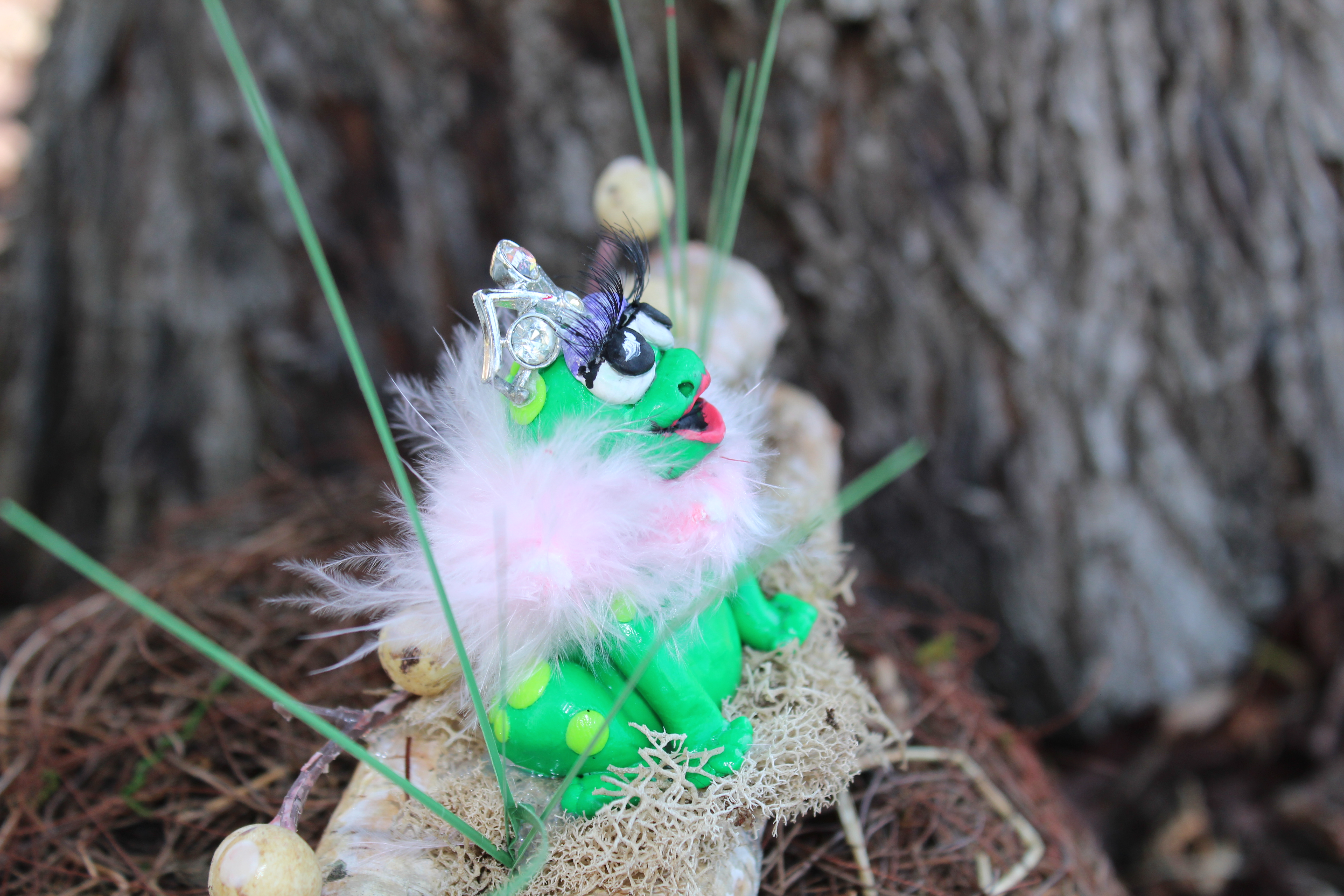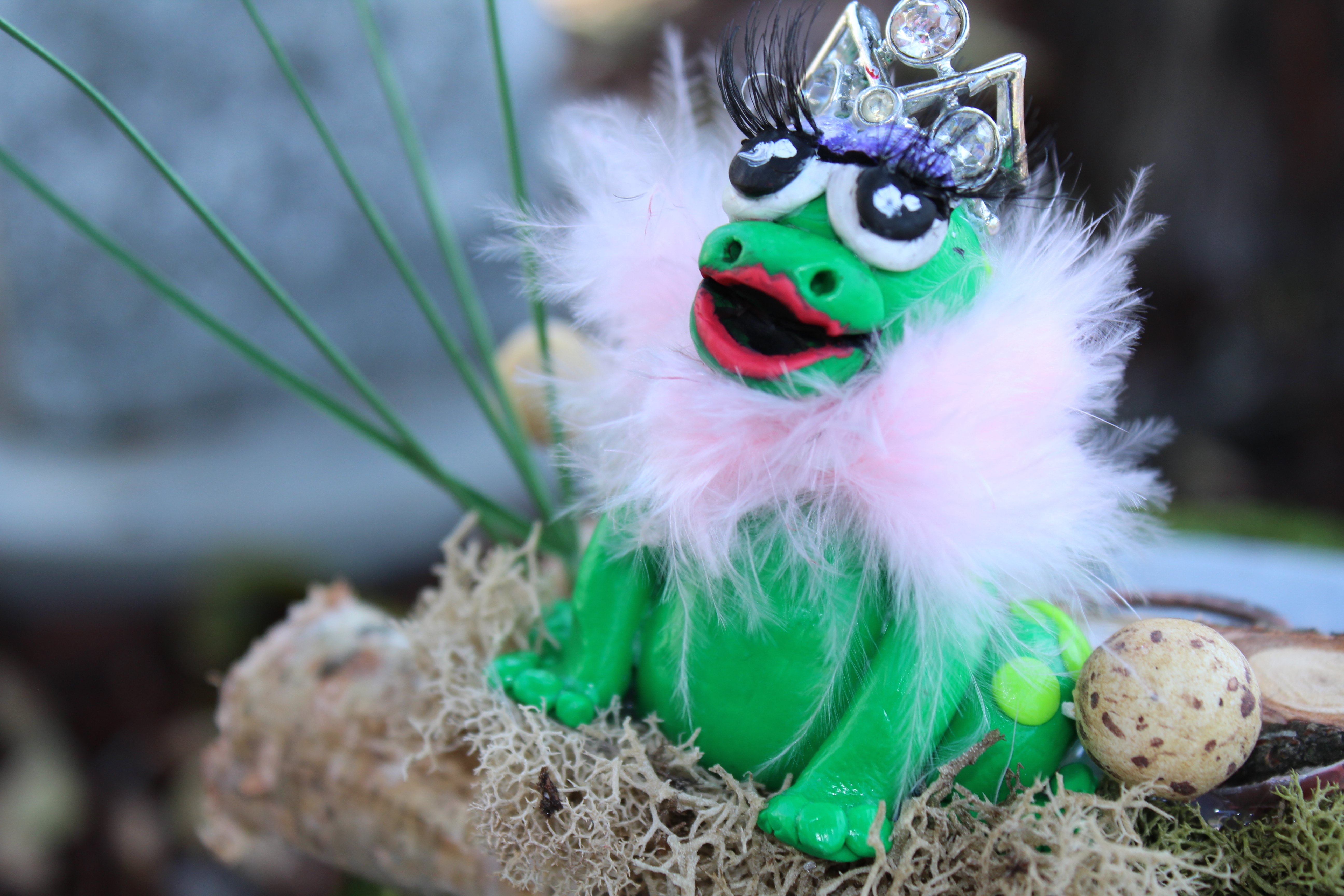 To make her even cuter, I used some birch branches I had, and created a little seat for her, atop some reindeer moss and silk flower berries.  My mom is a frog collector, so I'll be giving this to her for Mother's Day, to add to her collection!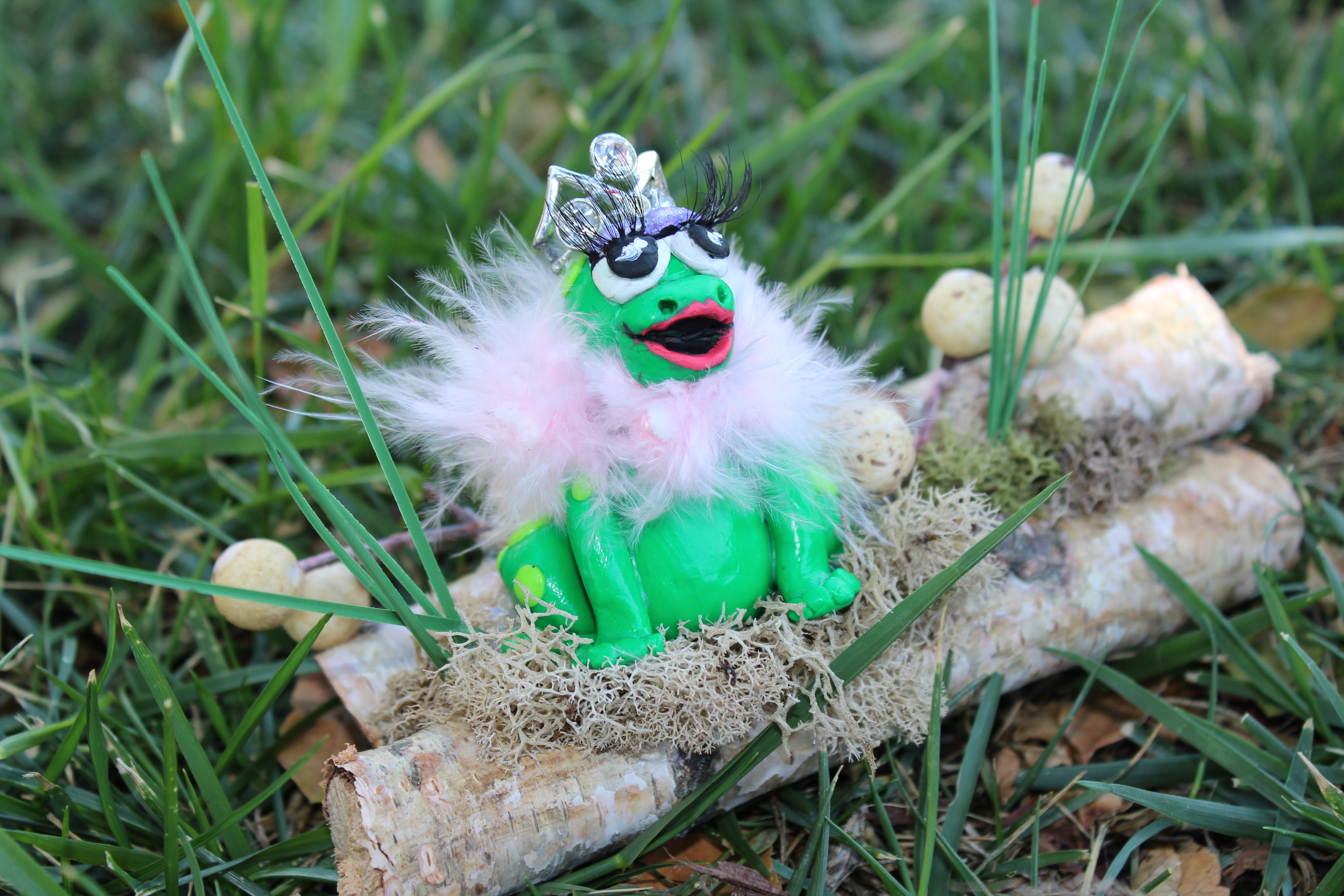 Sculpey offers an incredible line of products that I highly recommend. They carry complete kits with many colors in them, and one of my favorite products of theirs that I'll be working with soon is their Model Air Porcelain Clay. I'm really excited to see how I can bring some of my ideas to life with such a fun medium!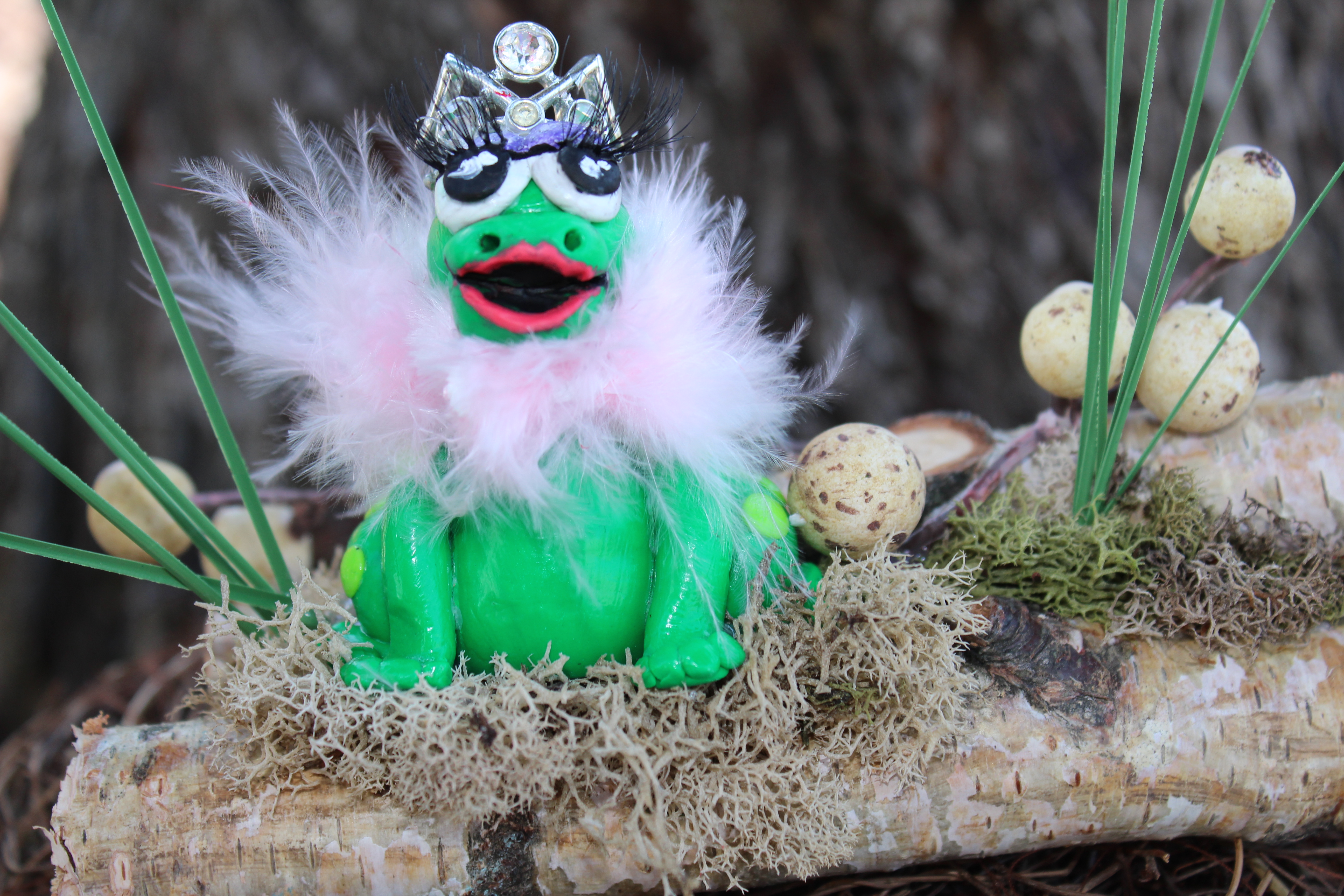 Ritzy Parties is a full service design house and coordination firm, specializing in unique design concepts, custom interiors, social occasions, and weddings. Blog posts found on this page can contain affiliate links, and some products may have been provided by sponsors at no cost, in order for our team to create the looks you'll find throughout our site.
All opinions and designs are original content, created by Ritzy Parties designers and staff members.
Enter to WIN $50 from Sculpey and $25 from Walmart!