The changing of the seasons from summer to fall is one of the best times of the year. I'm ready for Pumpkin Spice everything, warm cozy sweaters and scarves, and my favorite tall boots! I also love crafting up some fresh fall decor for my home. This post is sponsored by Kunin Felt, who graciously provided me, and other designers with the felt used to create this beautiful project that I'm sharing with you just in time for the trees to change their colors, and the crisp weather to come along. Be sure to click to the other posts as well, to see all the beautiful ways felt can be used in craft and decor projects!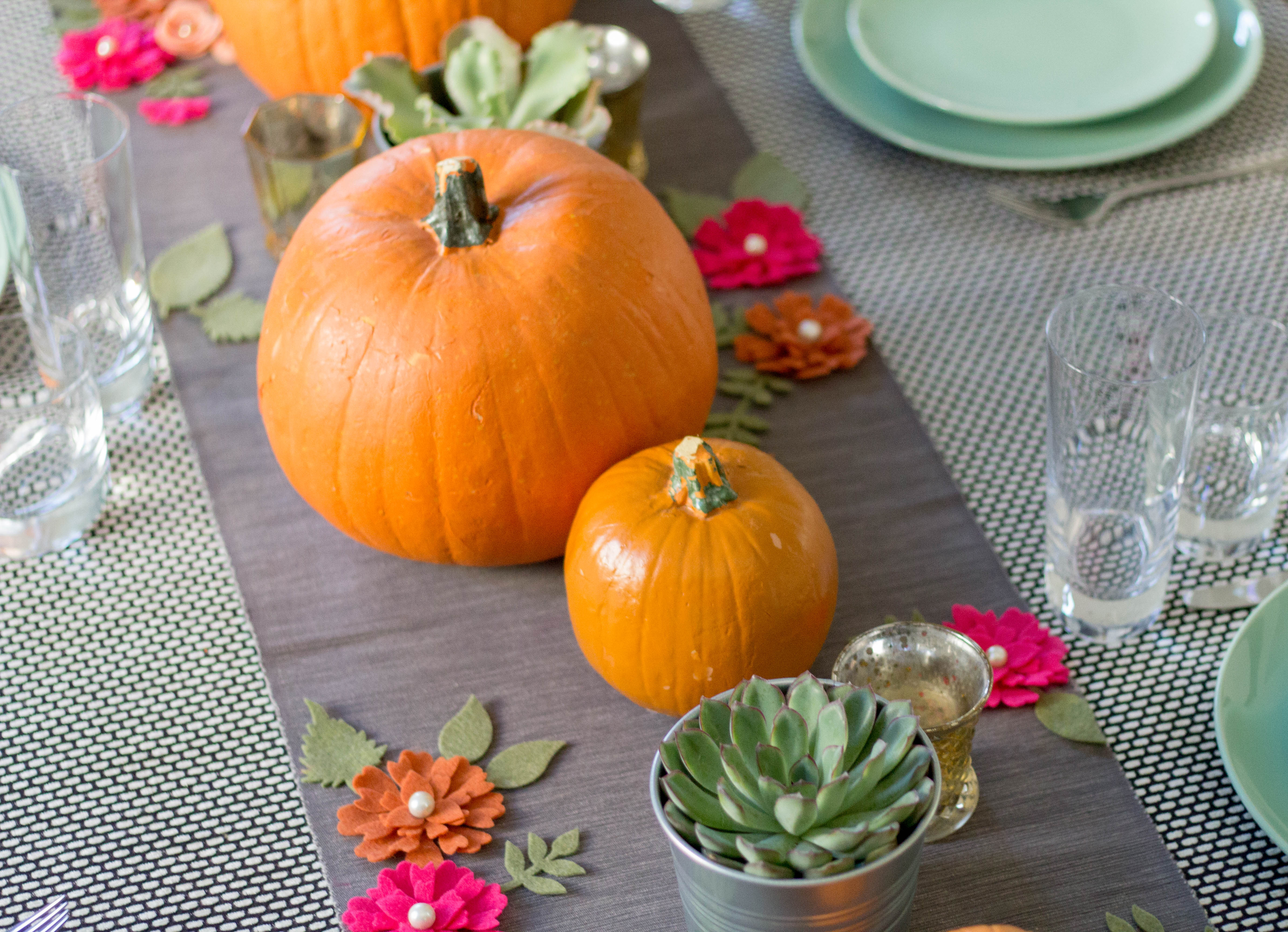 I have long admired the intricate details of crewel work, an intricate type of floral embroidery, on table linens and other home decor textiles. While crewel work is a skill I've yet to attempt, I thought it would be fun to create this look, inspired by the winding vines and floral blooms from heirloom pieces I love.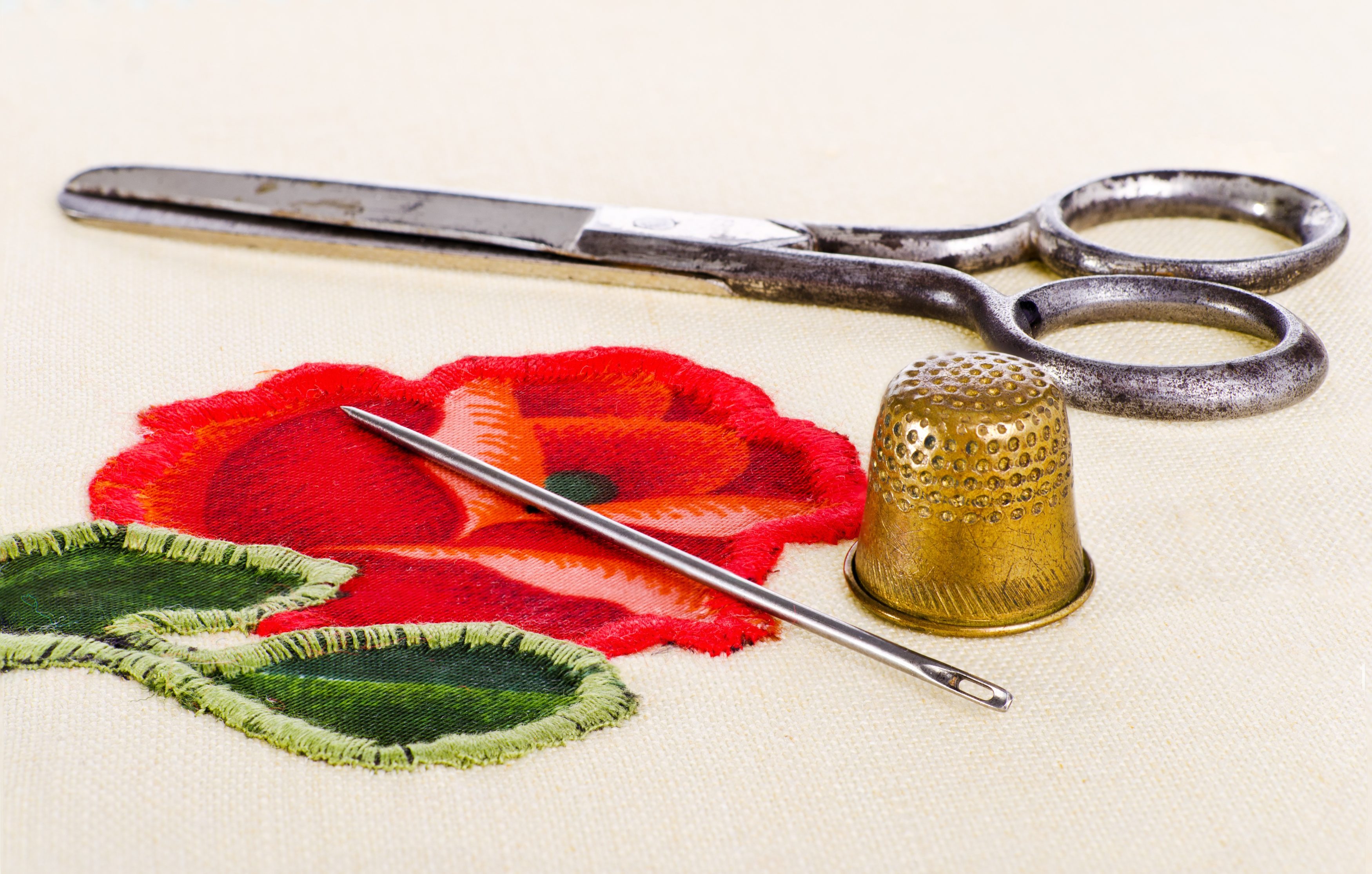 For this piece I needed colors that would be unique, and reflect the shades of fall, while keeping a fresh, modern perspective. Luckily, Kunin Felt comes in a vast array of shades, and I was able to mix an eye-catching blend of magenta, a pale spicy orange color, a peach shade, and olive green, all anchored against a neutral grey background. Dark purple trim and pearl beads from Expo International proved to be the perfect accent trims.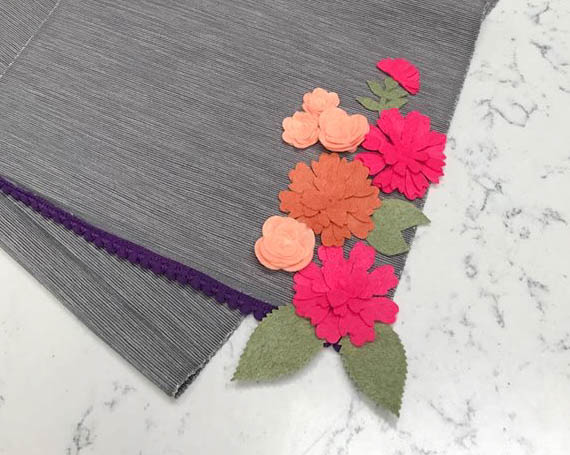 Here's What You'll Need:
Step 1. Trim the purple pom pom trim to match the length of each end of the table runner.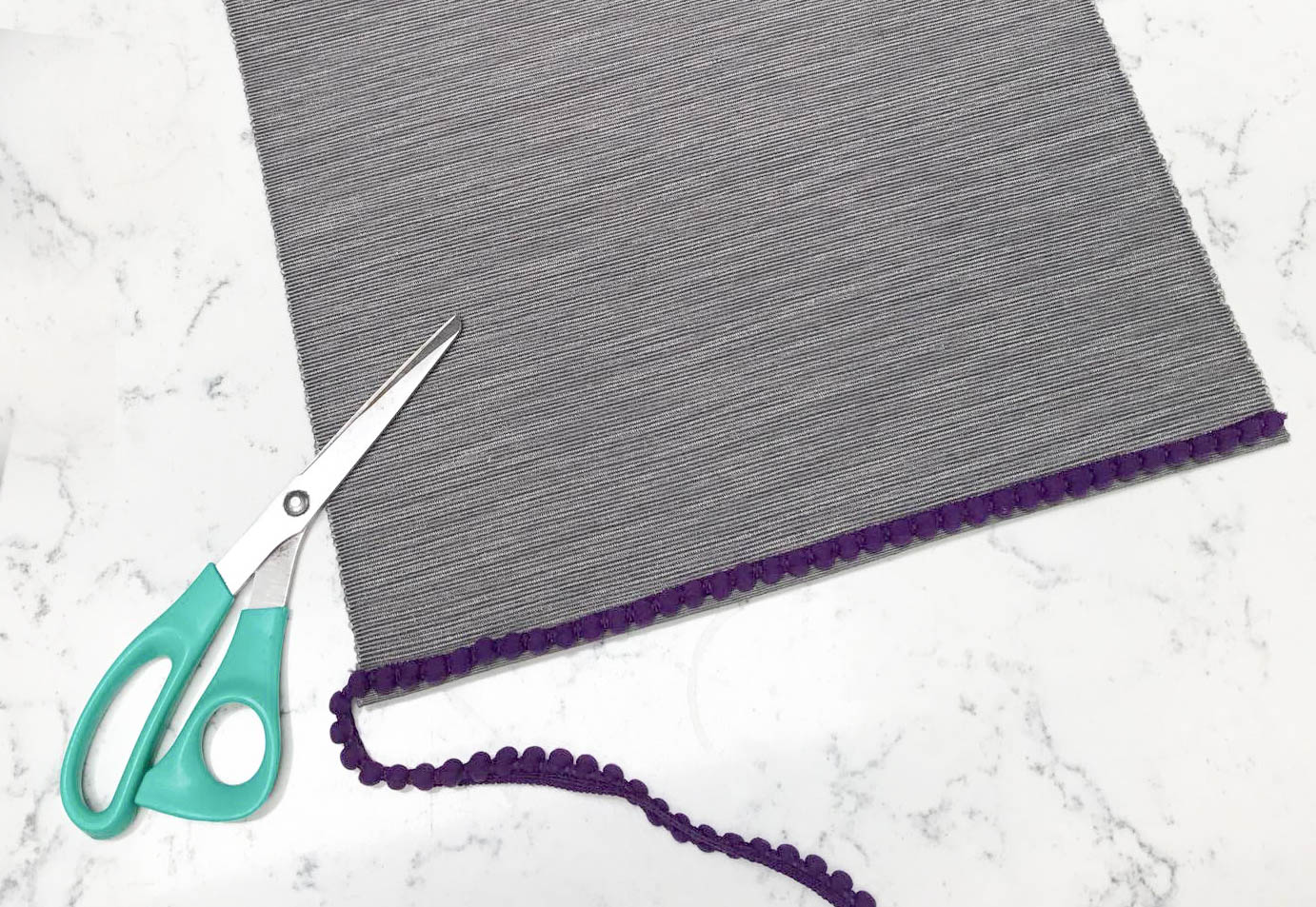 Step 2. Using Sizzix Bigz Die 661111 Eileen Hull, Spring Leaves and  Kunin Premium Felt, Olive Green, cut approximately 5 to six sets of leaves using the Sizzix Big Shot Die Cutting Machine.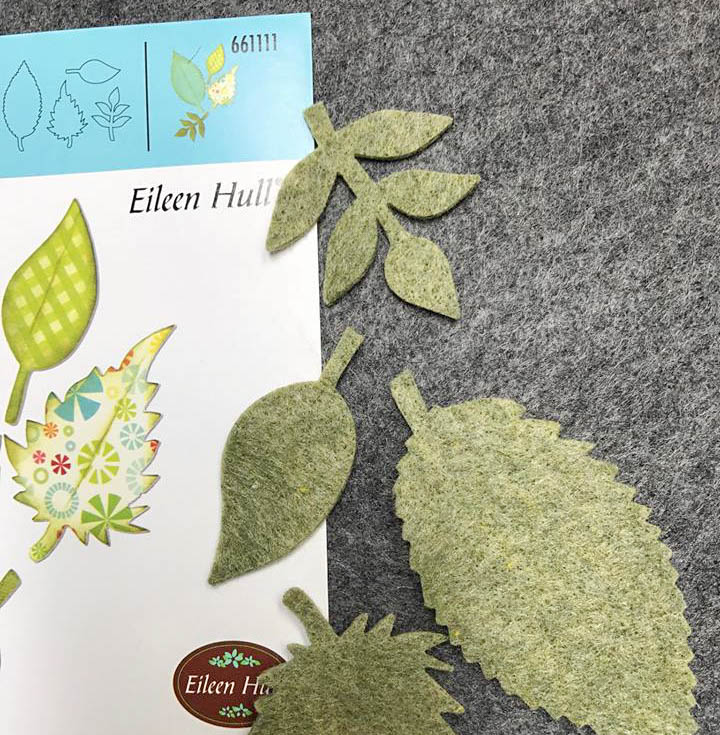 Step 3. Using Sizzix Bigz Die 661108 Eileen Hull, Heart and Soul Flower, cut eight full sets of flowers in Kunin Classic Felt in Shocking Pink and six full sets of flowers in  Kunin Classic Felt in Pumpkin Spice.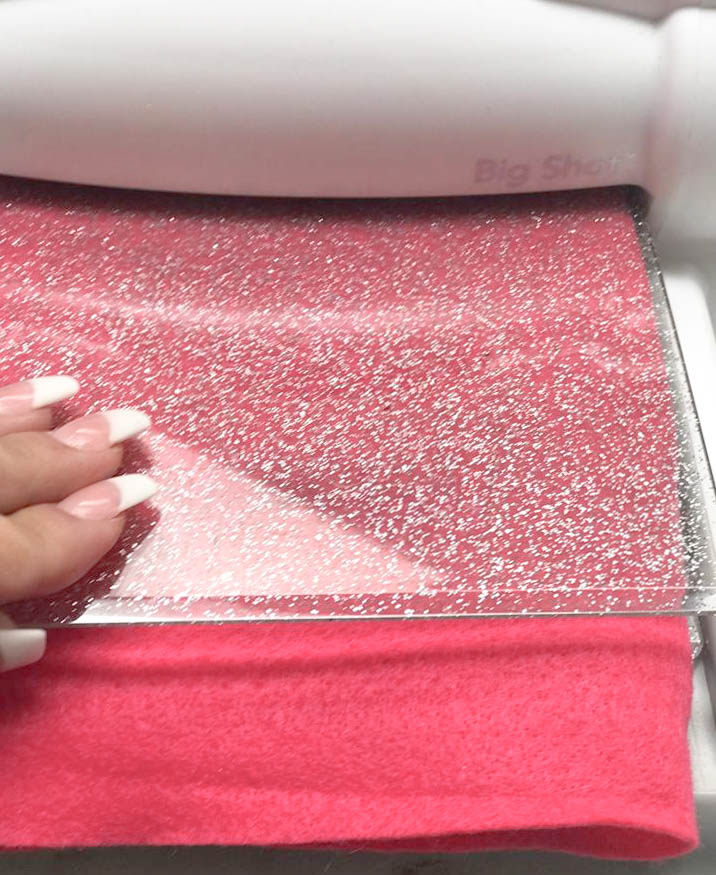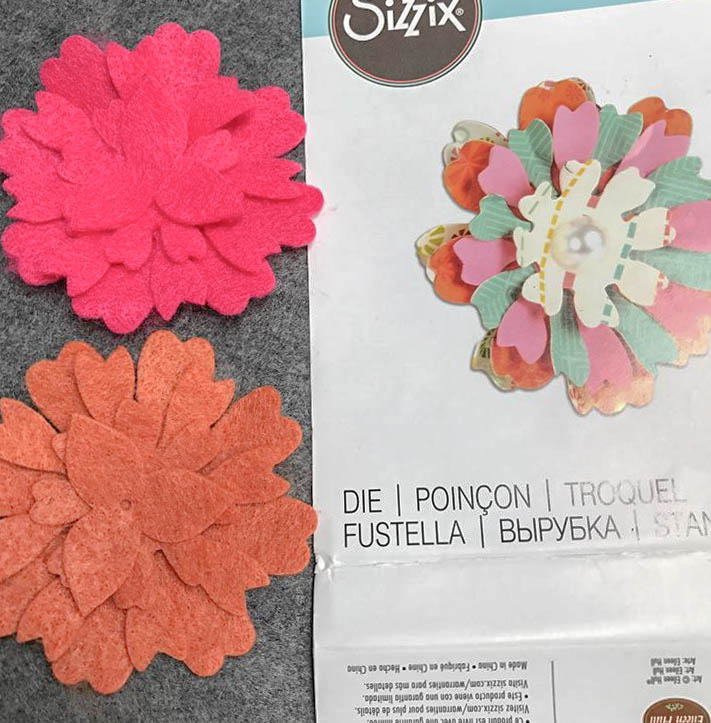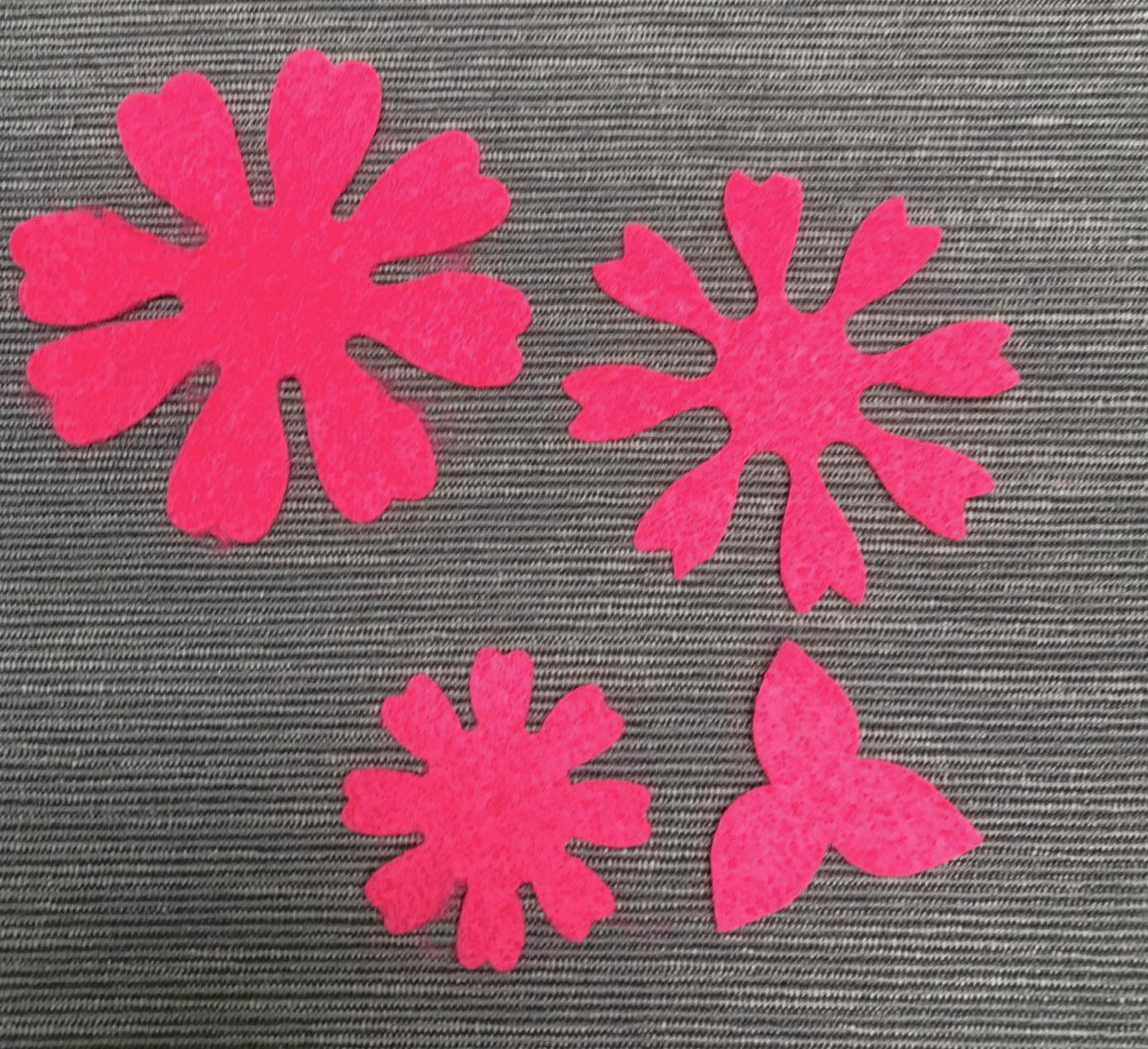 Step 4. Using Sizzix Bigz Die 656545 3-D Flower, cut 4 large and 5 small flowers using Kunin Classic Felt in Peach Chiffon.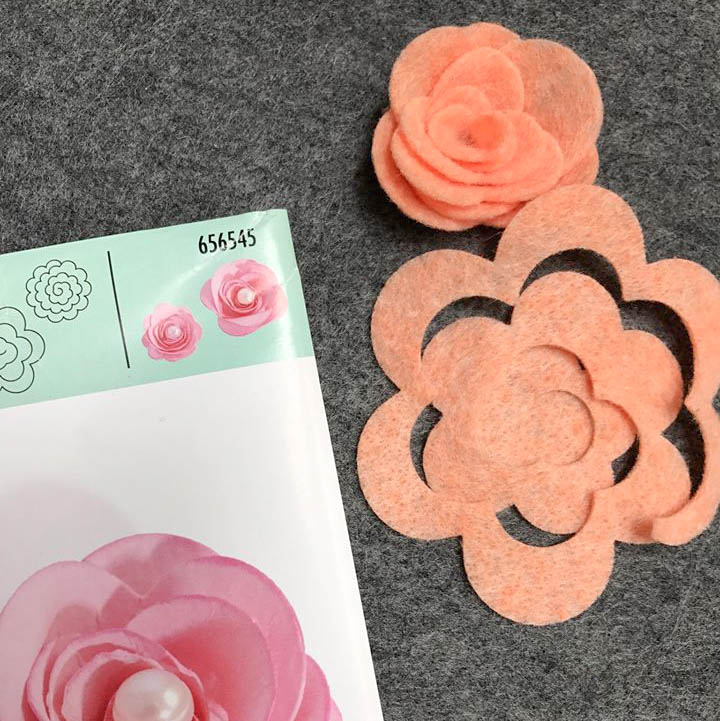 Step 5. Arrange the leaves and flowers around the border of the table runner by layering in different configurations, until you achieve a layout that is visually pleasing to your eye.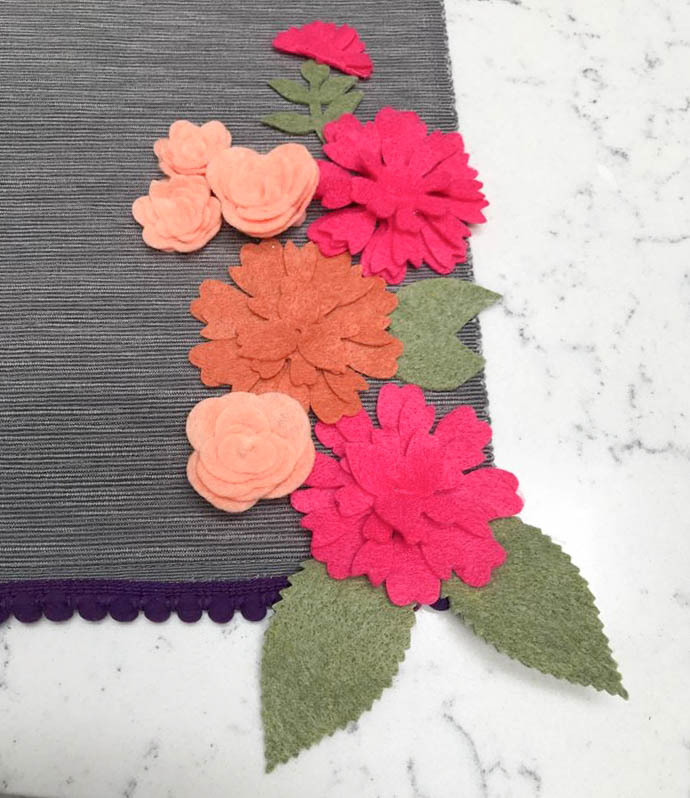 I find it best to work in odd clusters of 1, 3 and 5 flowers at a time, for a look that best resembles the way flowers grow in nature. I also like to vary the leaves so that there are not too many of the same type in one area; I find this gives the overall look a more natural aesthetic. Folding the smaller flowers in half gives the look of a small blooming bud, as shown here.
Step 7. Glue your felt flowers and leaves in place, using hot glue.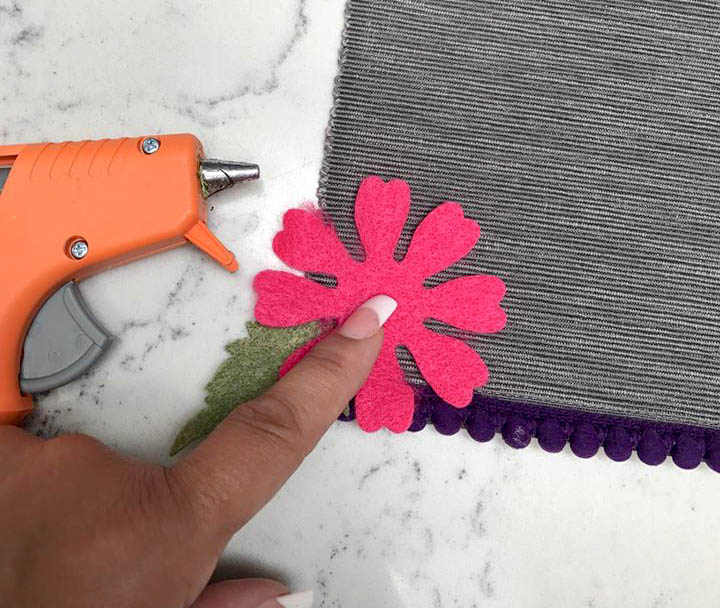 Step 8. Add one 1 package Expo International Round Pearl Glass Beads to the center of each flower with a tiny drop of hot glue, or your favorite quick drying craft glue.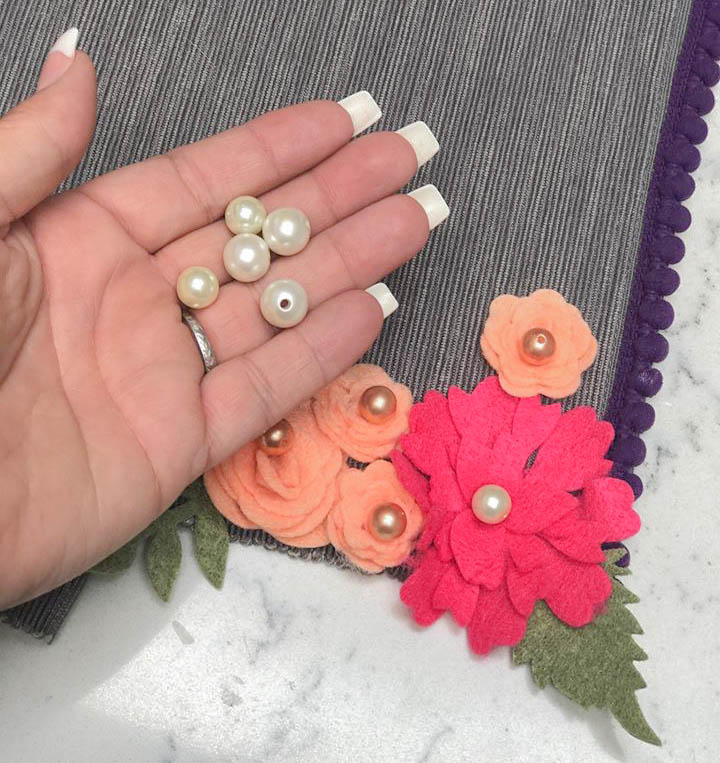 Allow your creation to dry for about 30 minutes, and it's ready to use. Clean the surface of your pretty fall table runner with a damp cloth. Dry clean only if necessary.
The look of this beautiful three dimensional floral table runner is an incredible focal point for your fall decorating, and is a perfect hostess gift for Thanksgiving, or any fall party. Layer it with fresh, uncut pumpkins, fall leaf garlands and shimmering mercury glass candle holders for a look that is stunning and functional.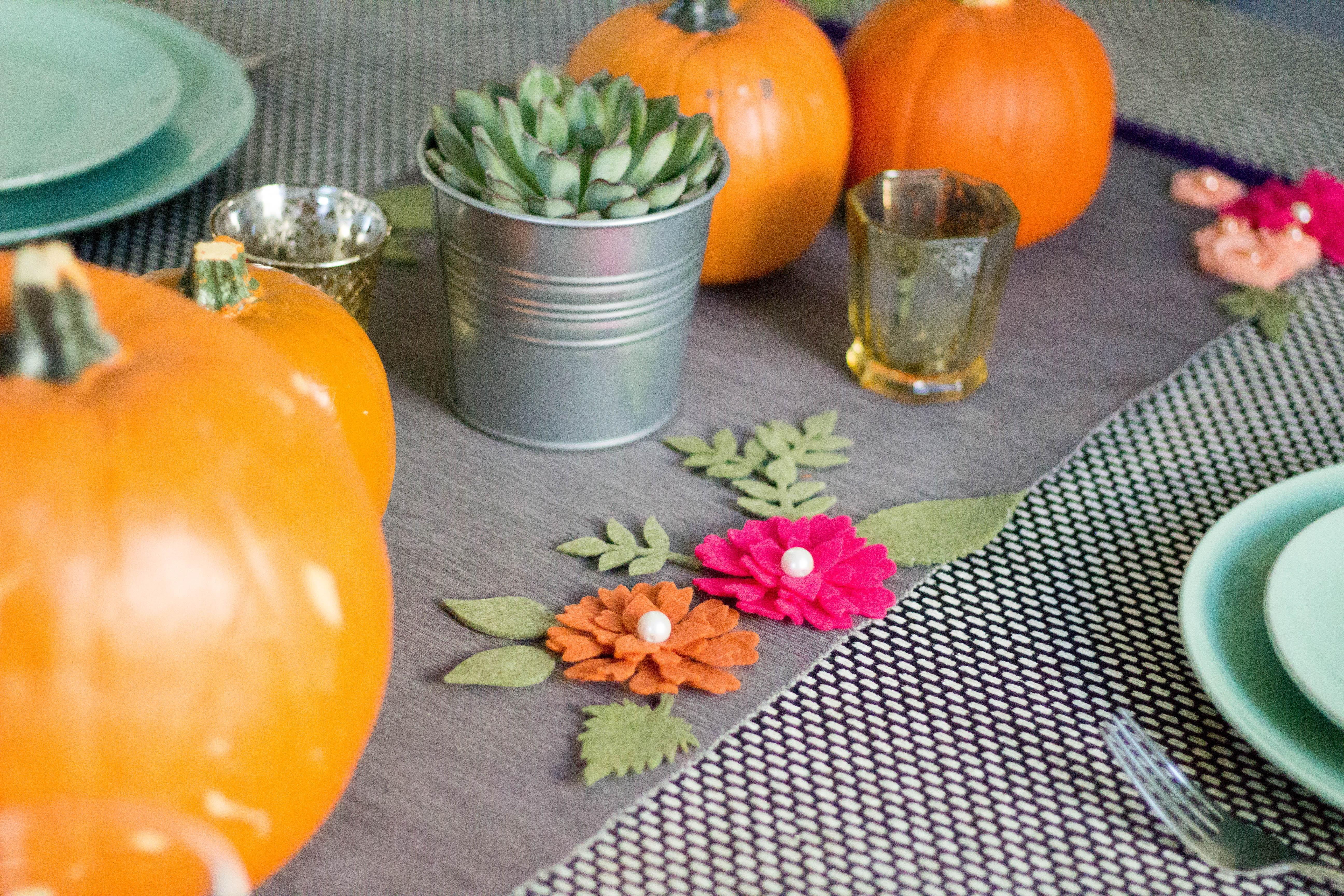 Be sure to take a look at the next fabulous project created with versatile Kunin Felt on the blog of SMB Design.