This lovely etched glass magnifying pendant is a unique, pretty, and practical project for Spring, when the flowers begin to bloom and the sun shines a little brighter. Using Etchall etching cream to add your own unique phrasing to the piece lends an element of personalization that makes this one of a kind. This post is sponsored by Etchall, which means I received product and compensation to be able to bring you this post, but as always, the ideas and images are all my own!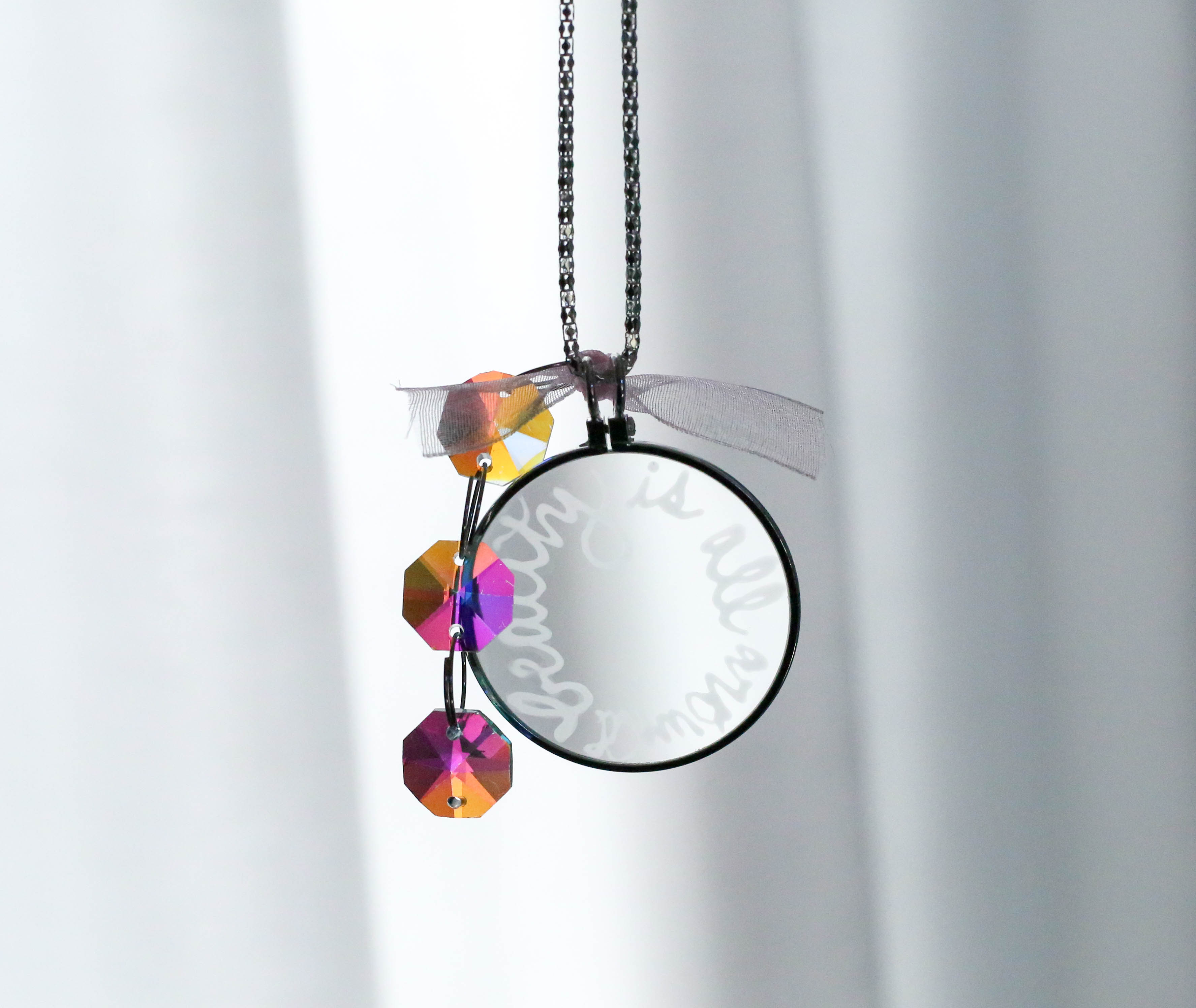 Here's What You'll Need:
Wet and Dry Paper Towels
Embellishments, such as crystal chandelier strands and ribbon
Step One
Add Etchall cream to the detail bottle, and attach the narrow designer tip. Use the bottle to inscribe the magnifying glass pendant with the word of phrase of your choosing. For this project, I selected the words, "Beauty is all around", and wrote them in a looping handwritten font.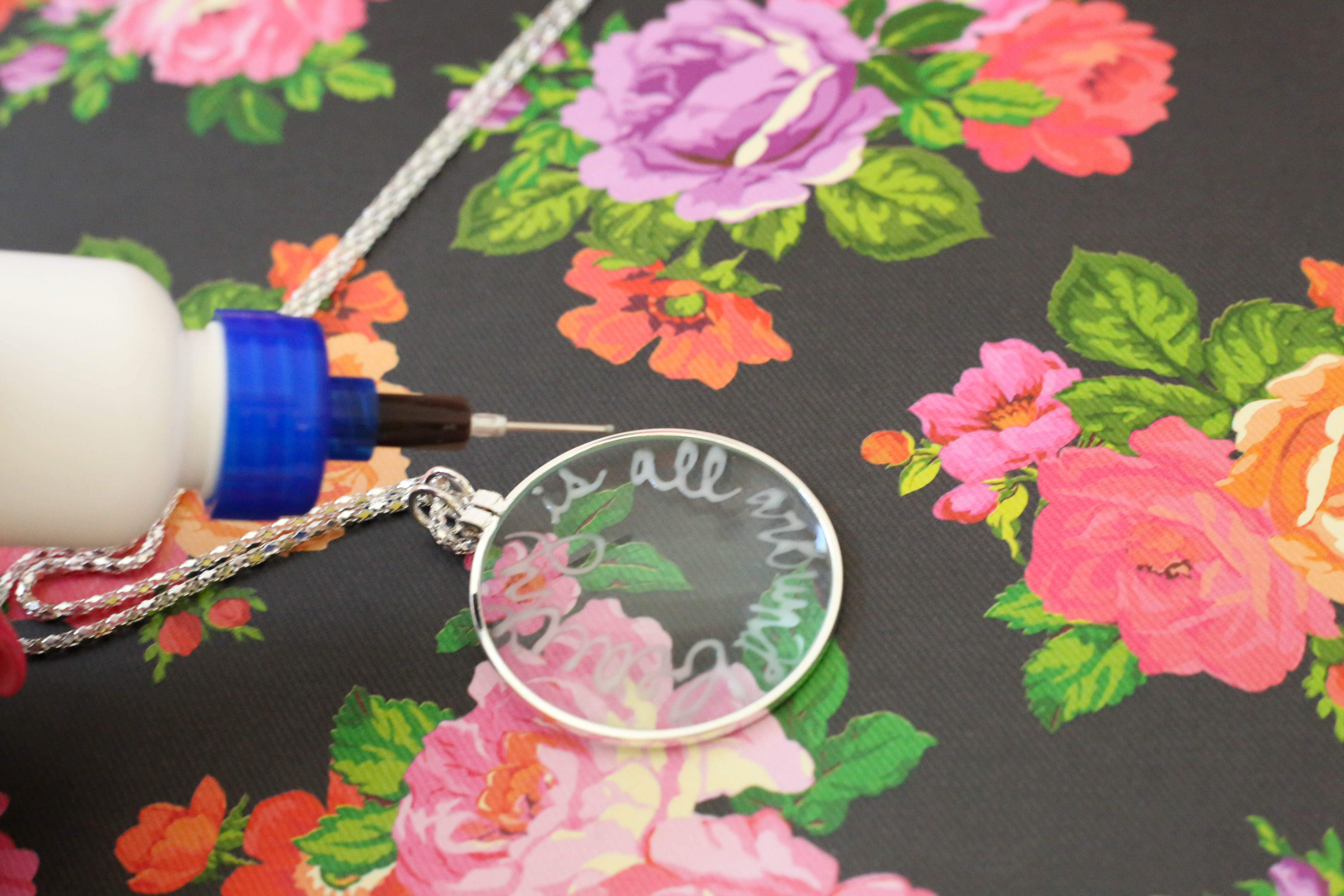 Step Two
Allow the etching cream to set in place for approximately fifteen minutes, then use wet paper towels to remove the cream. Work quickly to wipe the cream away from the surface of the glass, and dry thoroughly with the dry paper towels.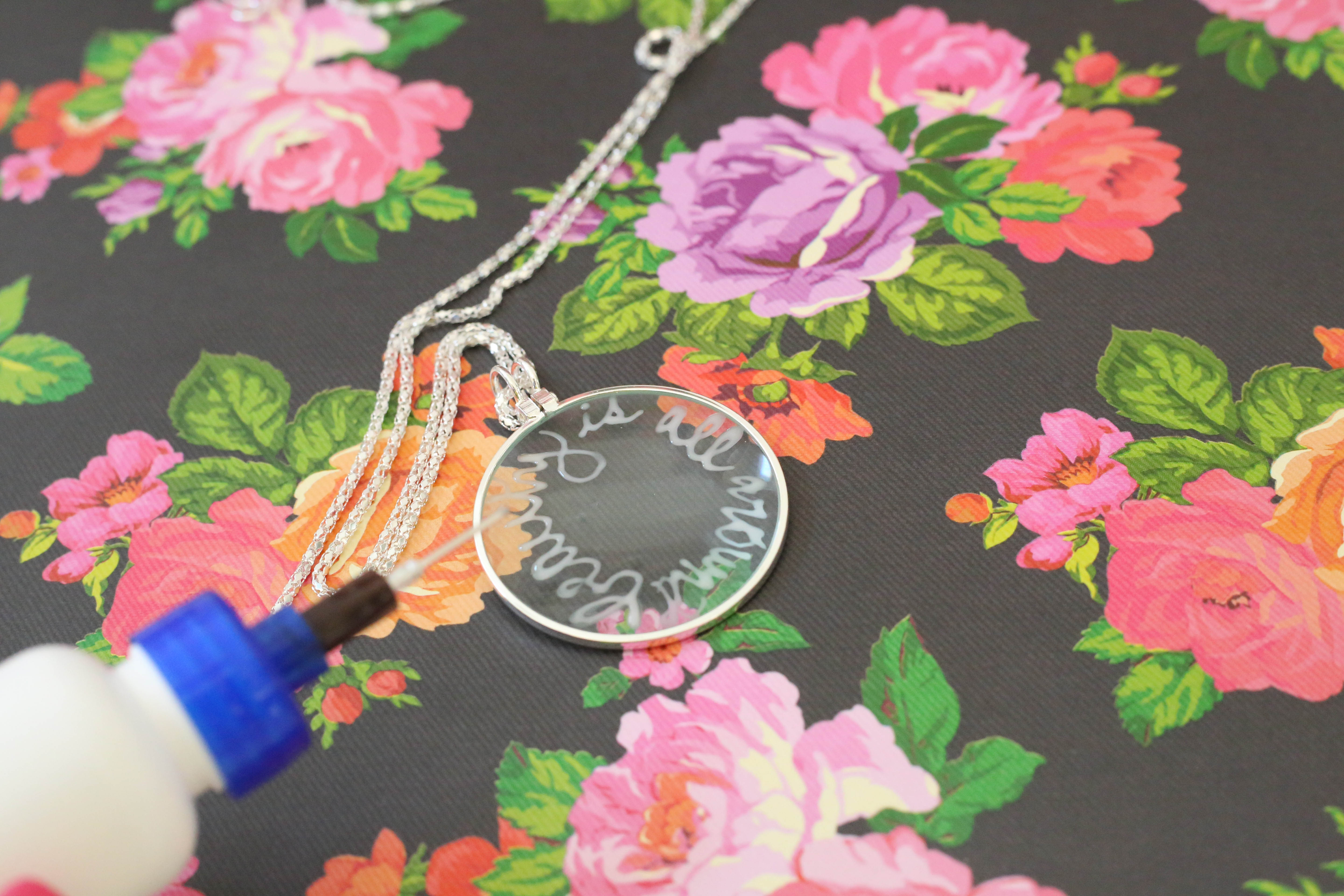 Step Three
Attach crystal chandelier chain to the pendant, as shown. I love this aurora borealis crystal. The colors of the crystal change when the light hits it, for a sparkling light show that enhances this pretty necklace beautifully.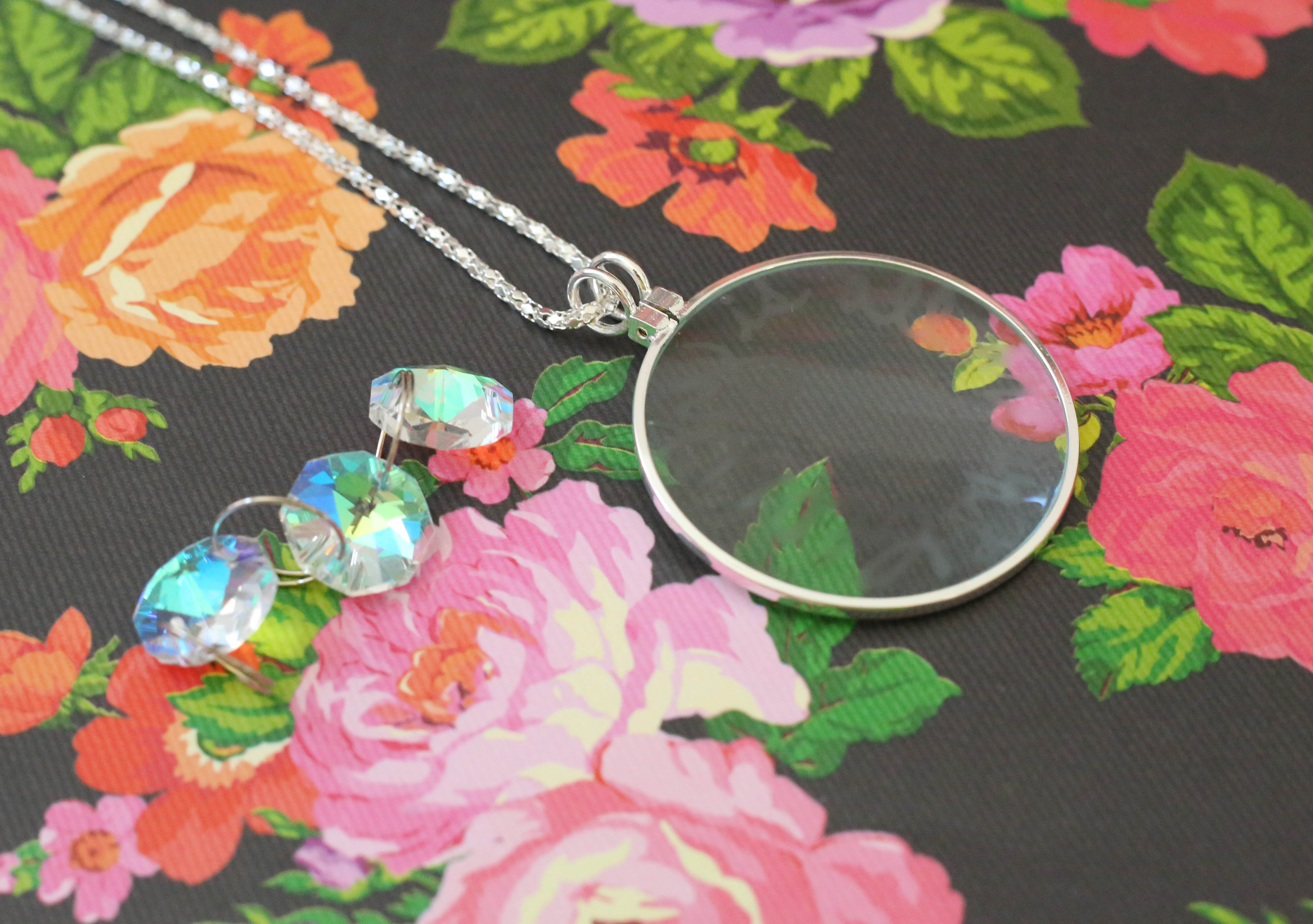 Step Four
Add a length of sheer ribbon to the pendant as well for a small pop of color and texture.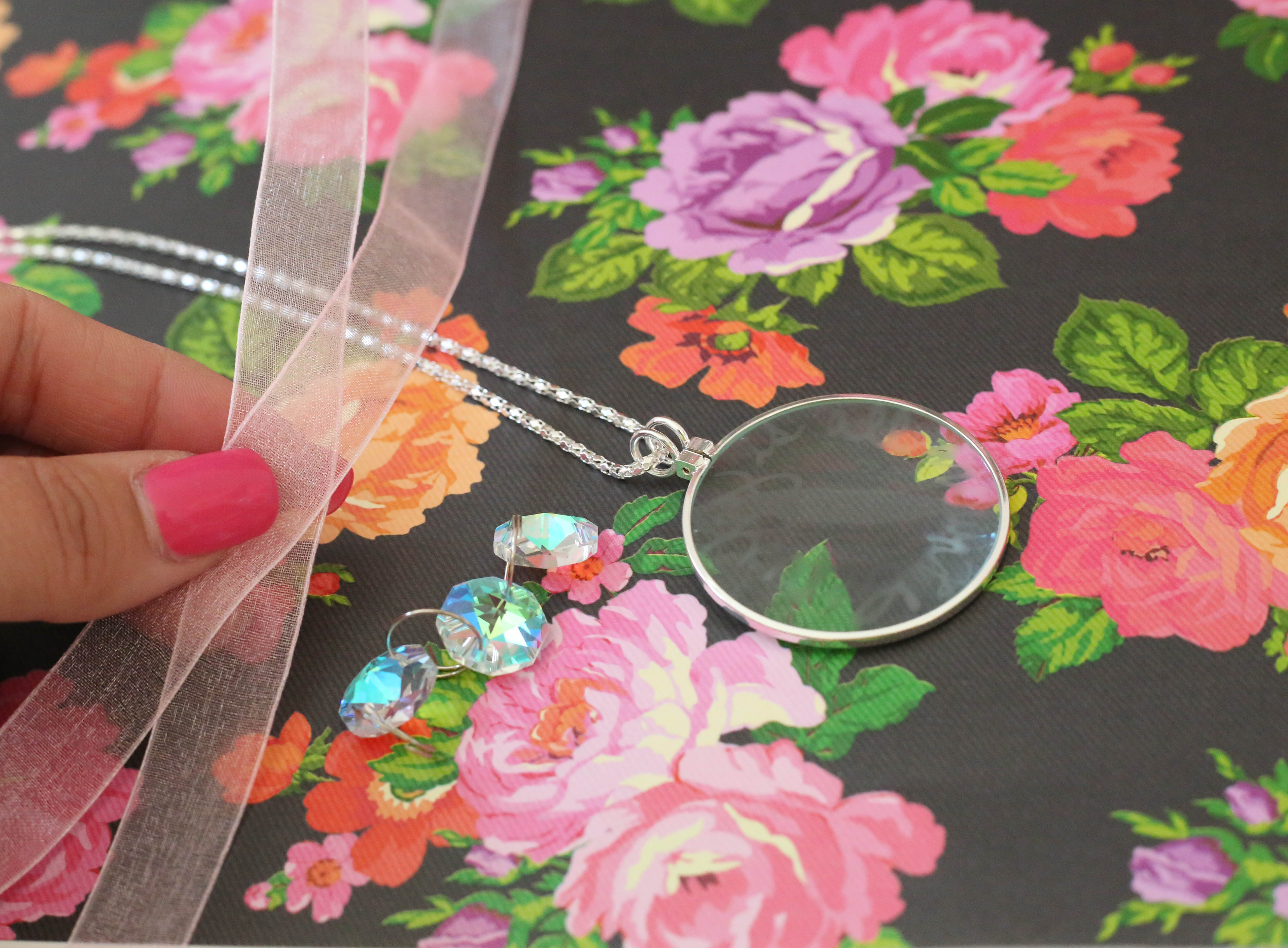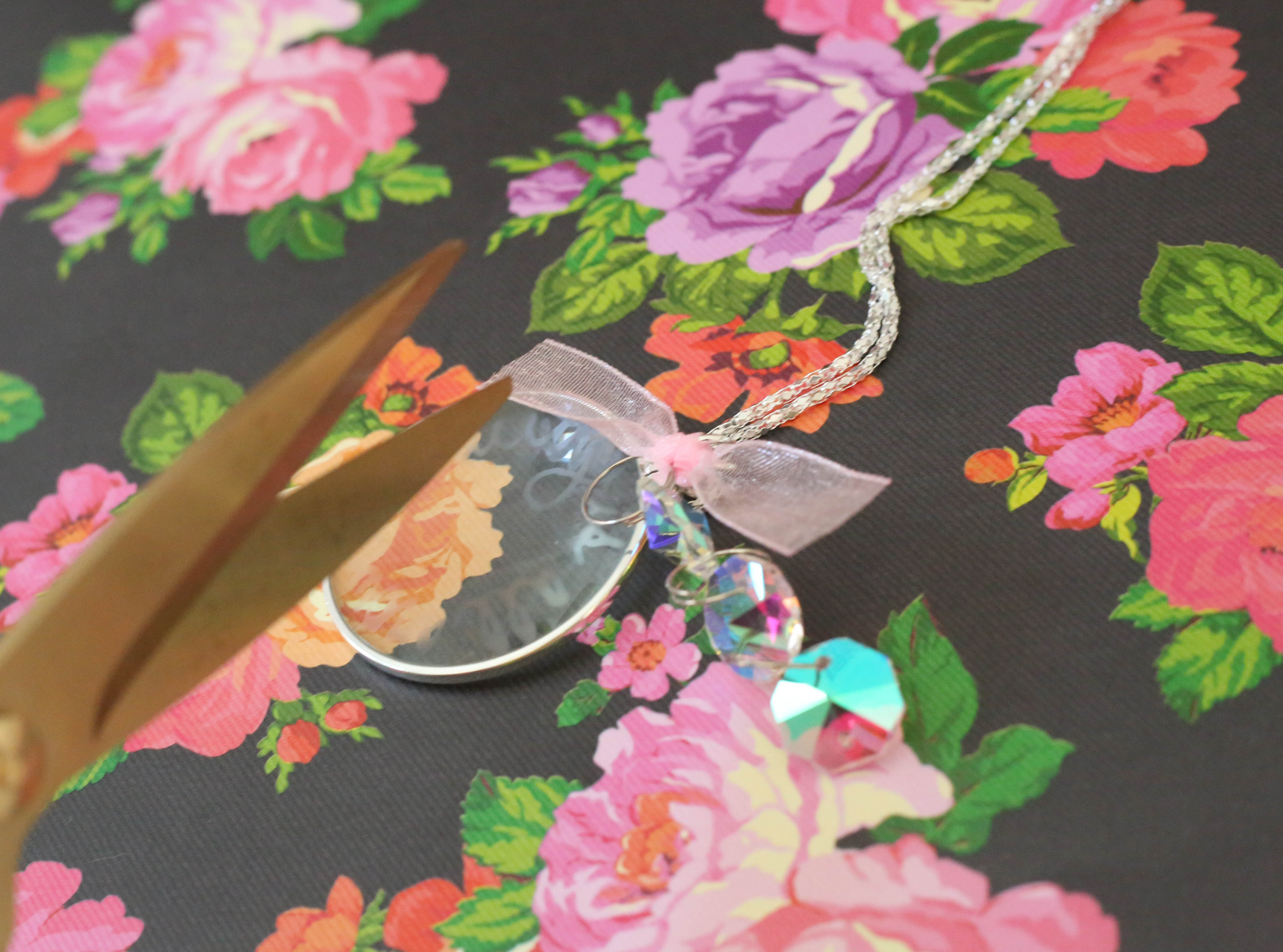 The finished necklace is ready to wear. You'll love how this glistens in the sun. It's fun to use the magnifier to get an up close and personal view of your favorite spring flowers. If you're like me, you'll also appreciate how handy it is for intricate crafting and reading small print.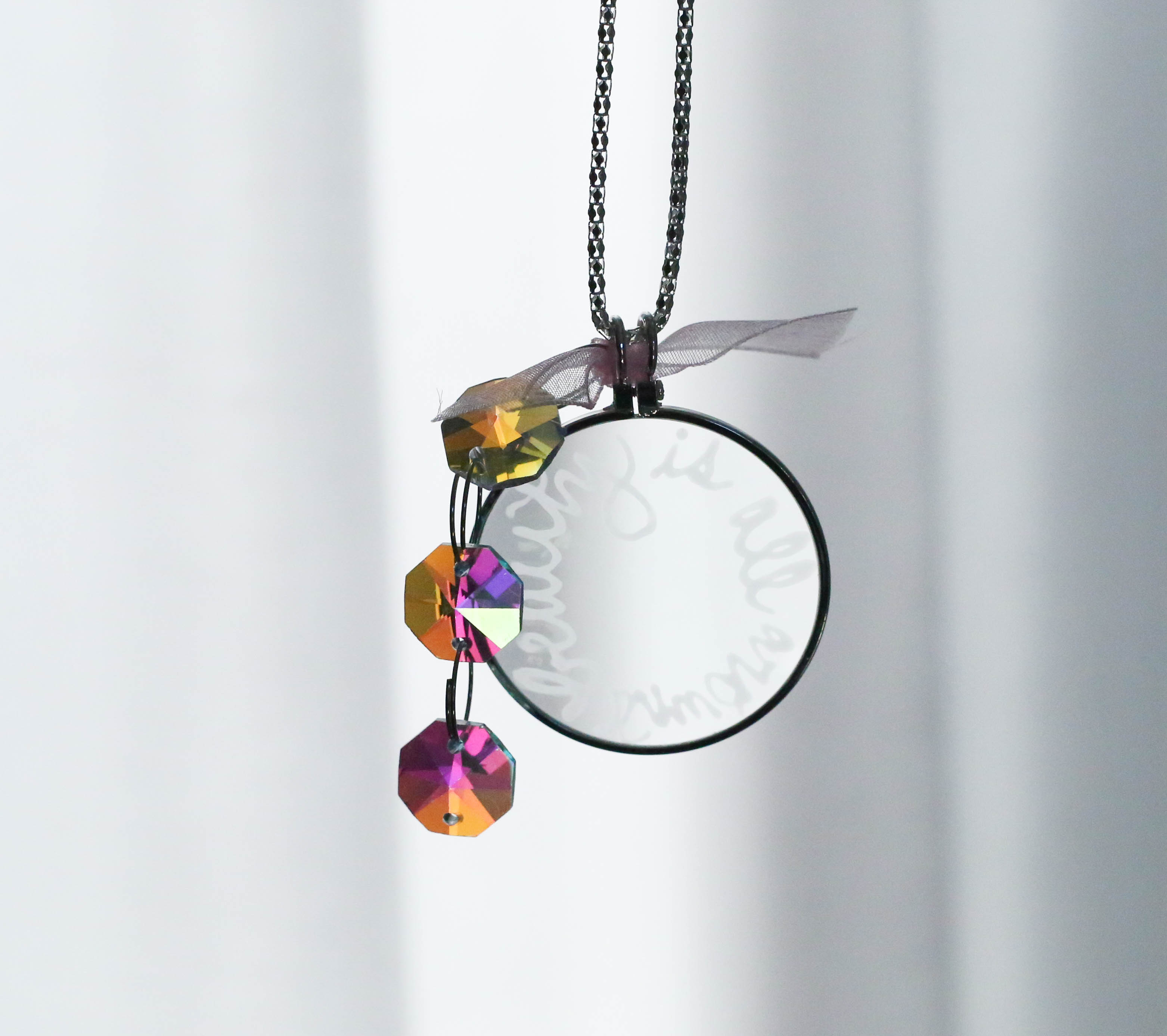 This one of a kind etched glass magnifying pendant is a fantastic gift idea, and can be inscribed with virtually any words, letters or designs that you choose. Have fun with it, and make it your own! Better yet, make it for someone you love, and share the creativity!