Ice cream fountain drinks are a cool way to beat the summer heat, and we've amped up your favorite classic soda-shop recipes, turning them into creative cocktails, with whipped cream and a cherry on top!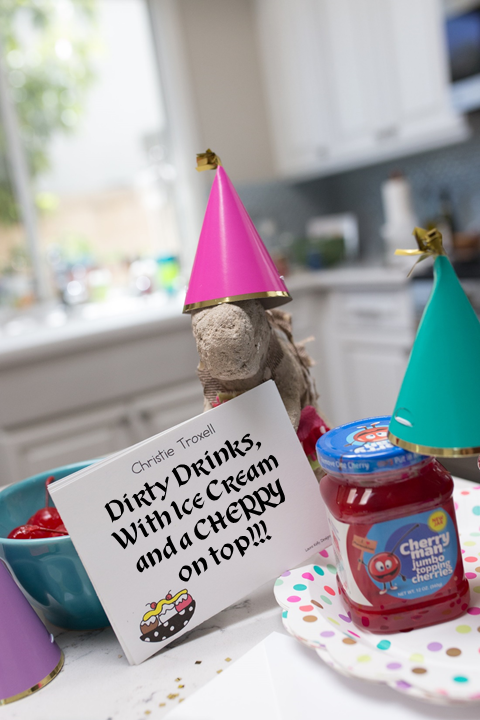 Our first culinary concoction is a Cherry Lemon Fizz with Mango Sorbet. It's a cool, refreshing glass of YUM! Trader Joe's bubbly lemonade makes a fantastic base for Cherry Man Cherry Syrup and summery mango sorbet.
Cherry Lemon Fizz with Mango Sorbet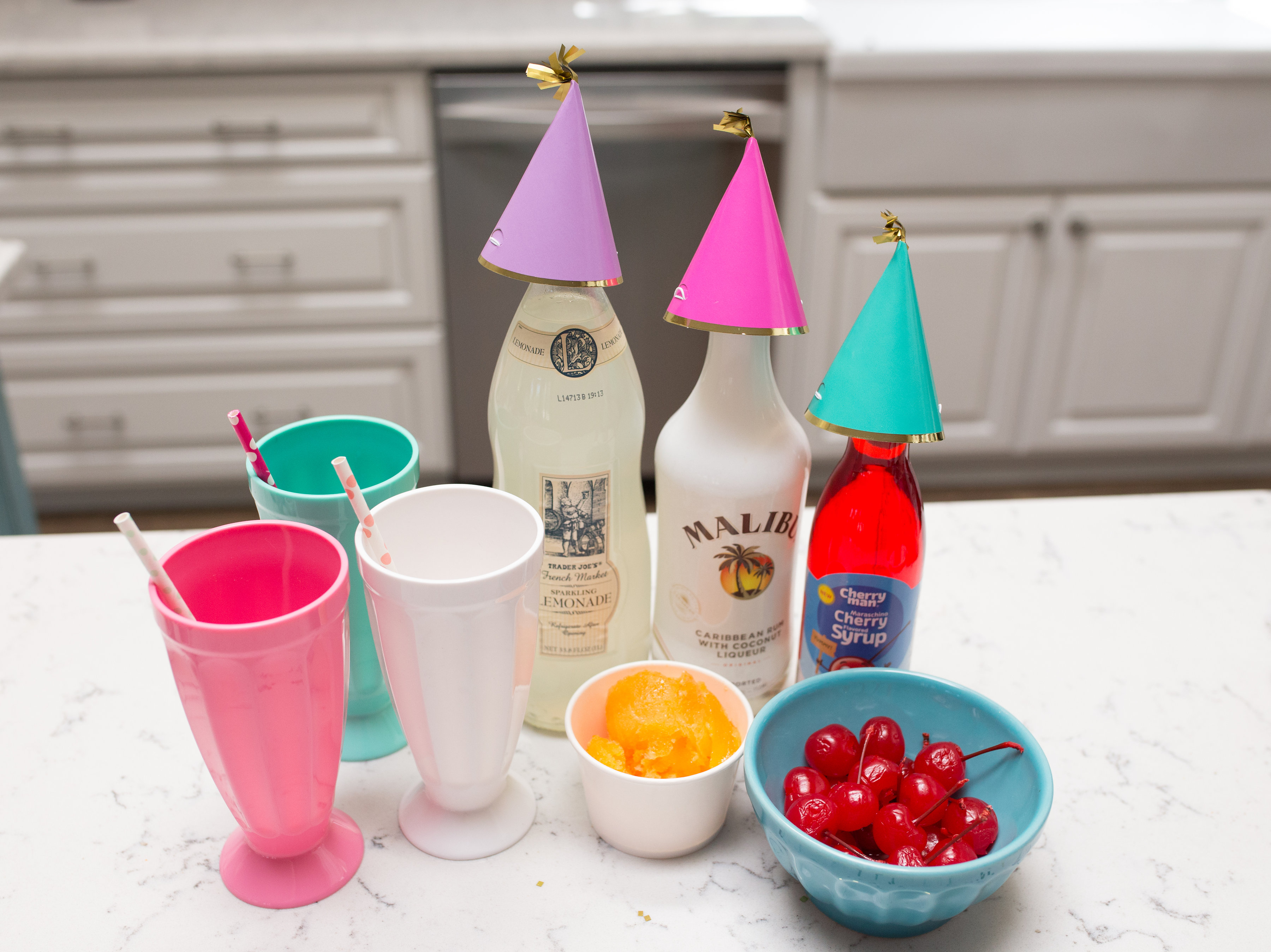 6 oz. Trader Joe's Fizzy Lemonade
1 oz. Malibu Rum
1 oz. Cherry Man Cherry Syrup
2 scoops of your favorite mango sorbet
2 Cherry Man Cherries, with stems
Pour the lemonade into a tall glass. (We love this pretty summer partyware from Target; doesn't it remind you of an old-time soda shoppe?)
Add the cherry syrup, followed by the rum.
Gently scoop in the sorbet, and top off with the maraschino cherries.
Add a pretty paper stray, and enjoy!
(Makes 1 drink, but we don't recommend just having one)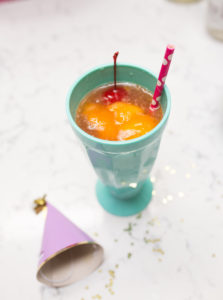 Our next luscious libation is a Dirty Rum and Coke a la Mode, (we used Diet Coke, to save on calories). This was my personal favorite. Diet Coke tastes amazing with Malibu Rum and vanilla bean ice cream! Add cherries and whipped cream, and it's party time!
Dirty Rum and Coke a la Mode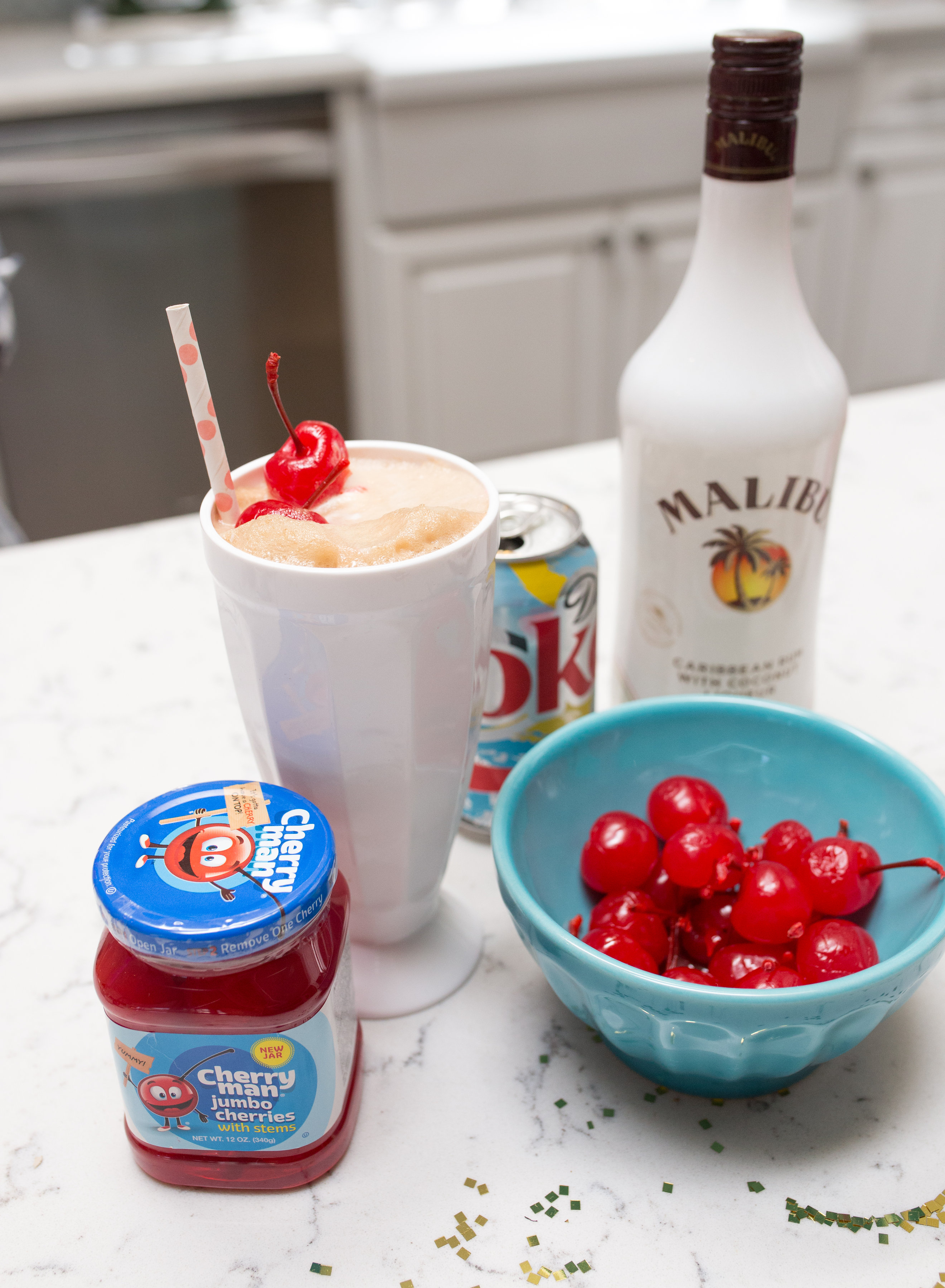 6 oz. Diet Coke
2 oz. Malibu Rum
3 scoops vanilla bean ice cream (we love Dreyer's slow churned)
Reddi Whip, to taste
Pour diet coke into a tall glass, then add the rum.
Carefully add the ice cream one scoop at a time.
Top off with whipped cream and as many delicious cherries as you like!
(We super LIKE Cherry Man Cherries! They're organic and non GMO!)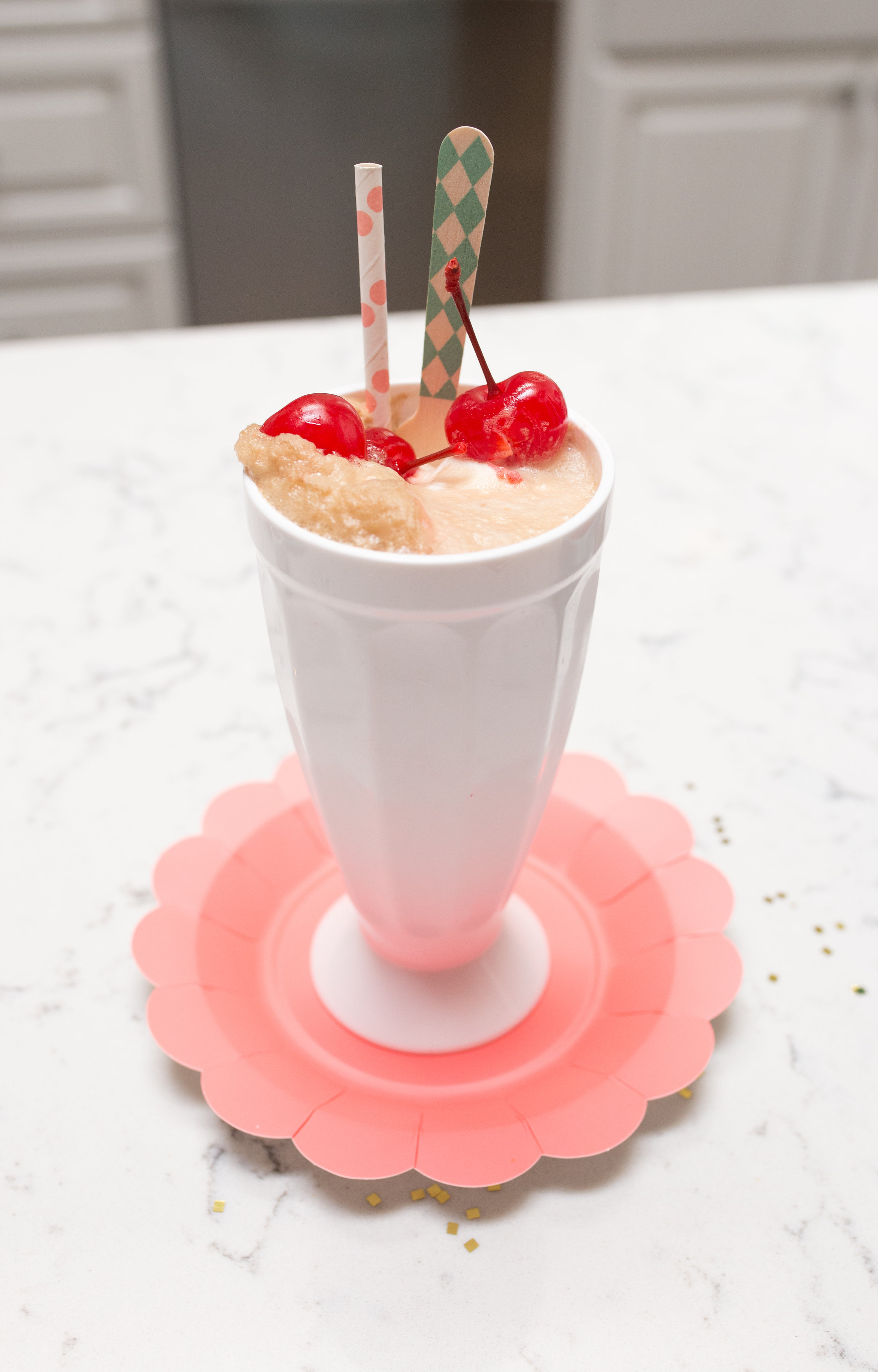 Our final fabulous and festive ice cream drink is Christie's "Spirited" Rootbeer Float; your classic rootbeer float with a secret ingredient: Vanilla Vodka!
Christie's "Spirited" Rootbeer Float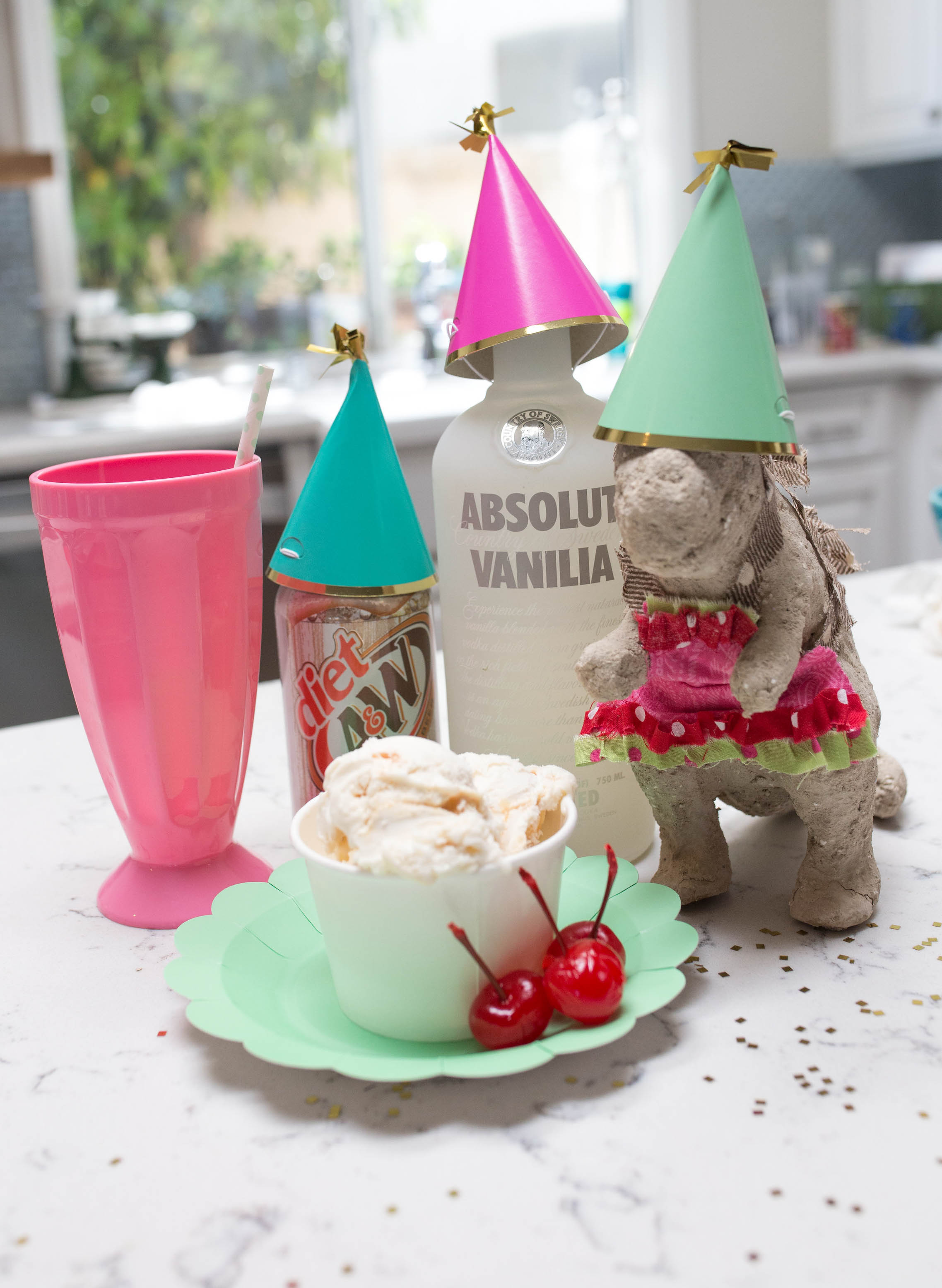 6 oz. Diet A&W Root Beer
2 oz. Smirnoff Vanilla Vodka
3 scoops California Almond Caramel Crunch Ice Cream
Whipped Cream
Pour the rootbeer into a tall glass.
Add the vodka, and stir gently. Take a sip.
Take another sip.
Add 1 oz. more vodka, it doesn't have to be exact.
Add 2 scoops of the ice cream. Eat the other one.
Sip the drink.
Add a touch more root beer and two touches of the vodka.
Top it off with whipped cream, and three cherries.
Eat two more cherries right out of the jar.
Add a pretty paper straw and take a photo. Remove straw and drink!
Make another one. Call all your friends.
Of course our ice-cream drinks wouldn't be complete without some tasty cupcakes, and these darling notecards from Laura Kelly Designs! She created this adorable banana split notecard with my name on it! Get yours here!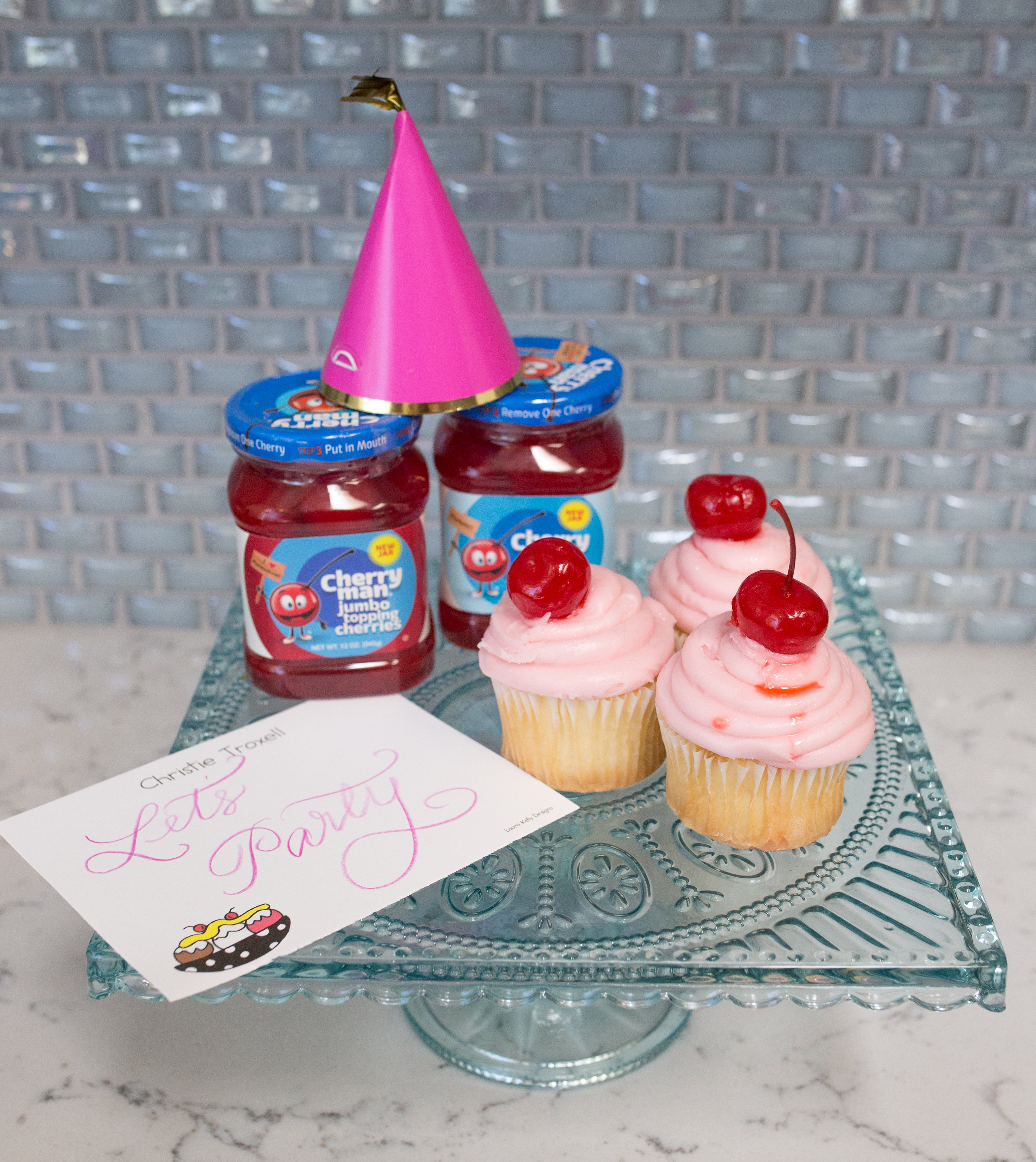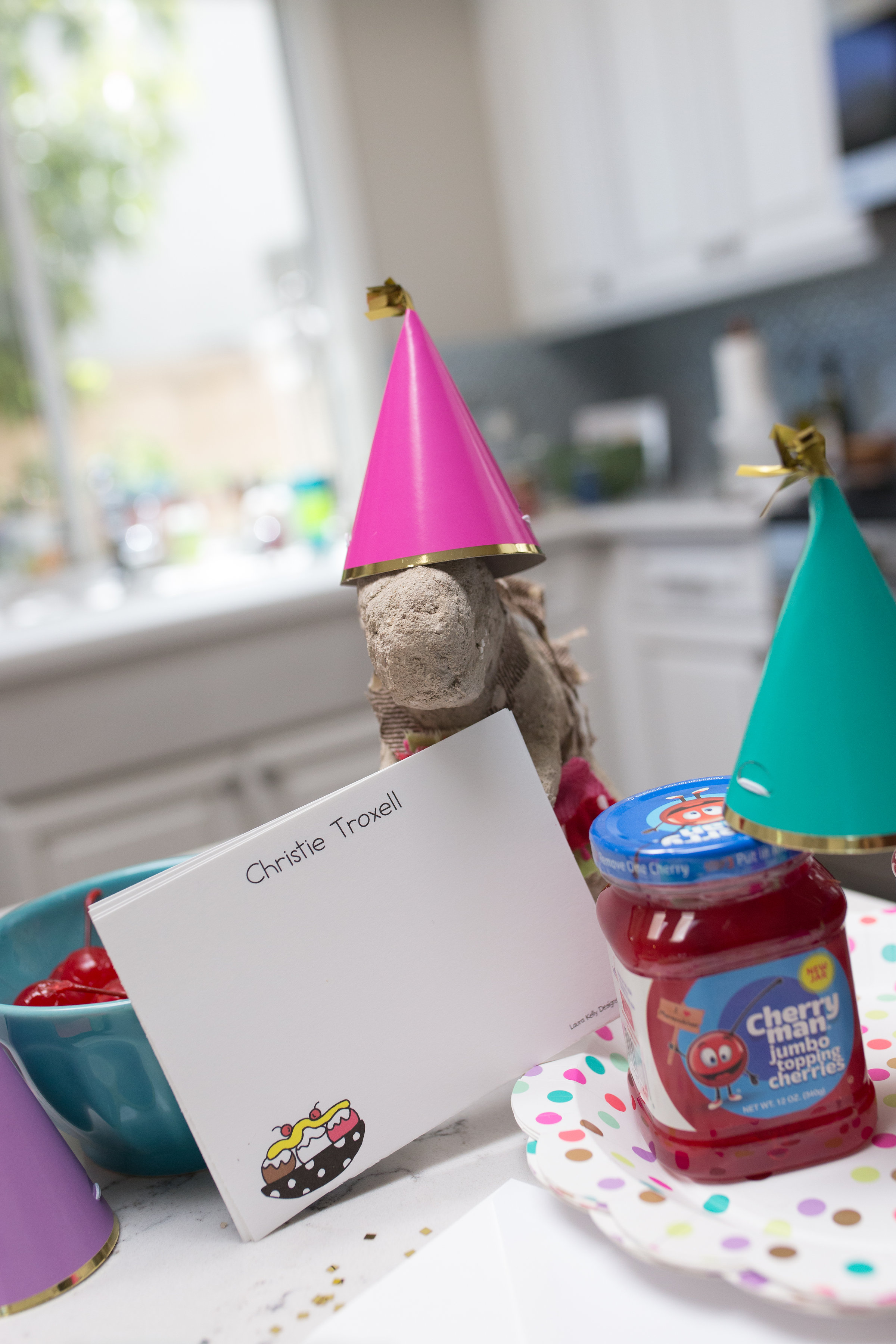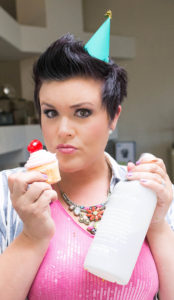 Until next time, remember to Celebrate Everything!