Don't you ever just want to get away from it all and relax in a quite space? This cute party is a throwback to carefree childhood clubhhouses and forts, and incorporates trendy teepees and tribal inspiration.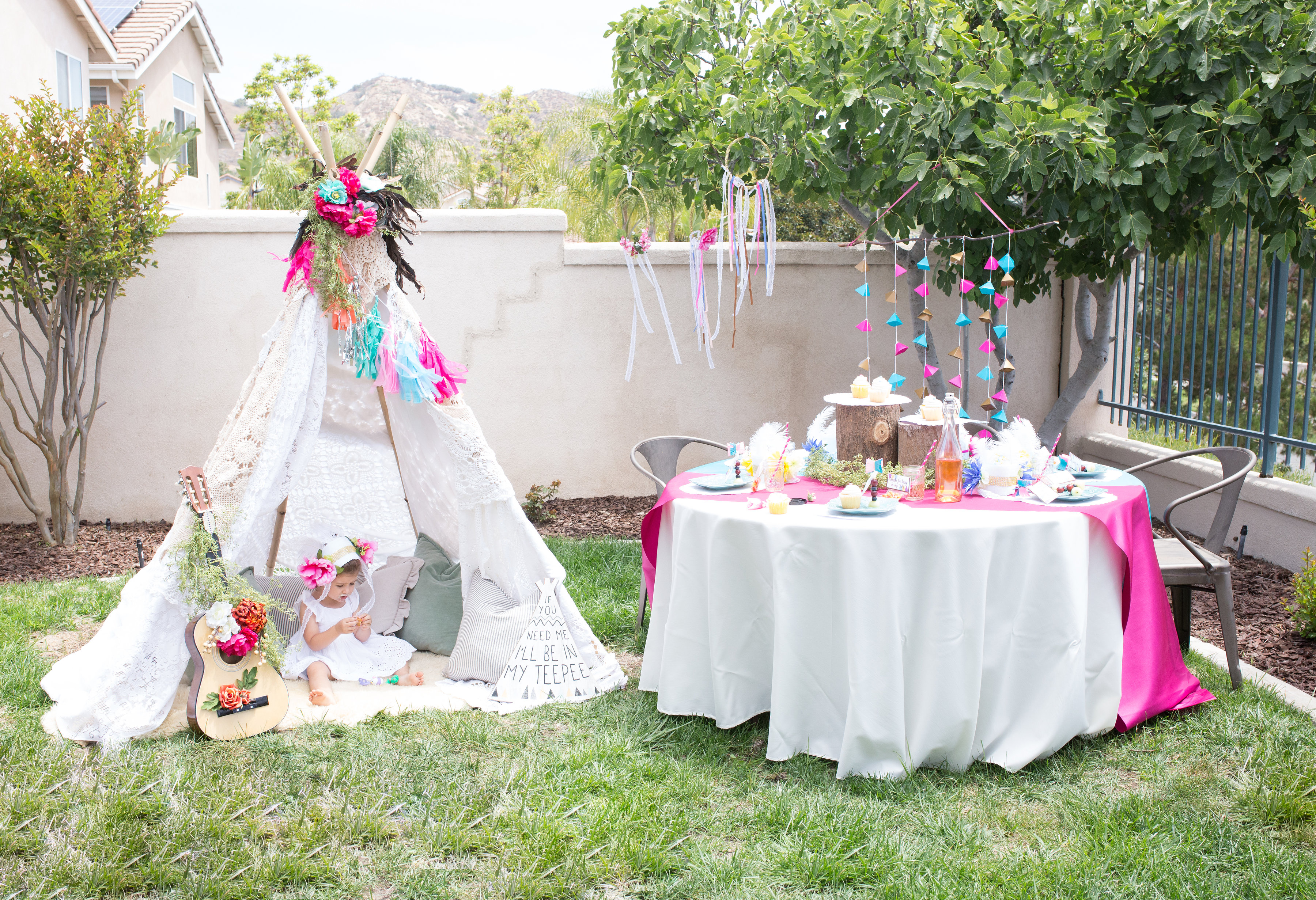 With a fun palette of hot pink, turquoise, white and gold, these beautiful design elements have come together with some creative crafting, resulting in a darling party with an irresistible hideout for the birthday girl!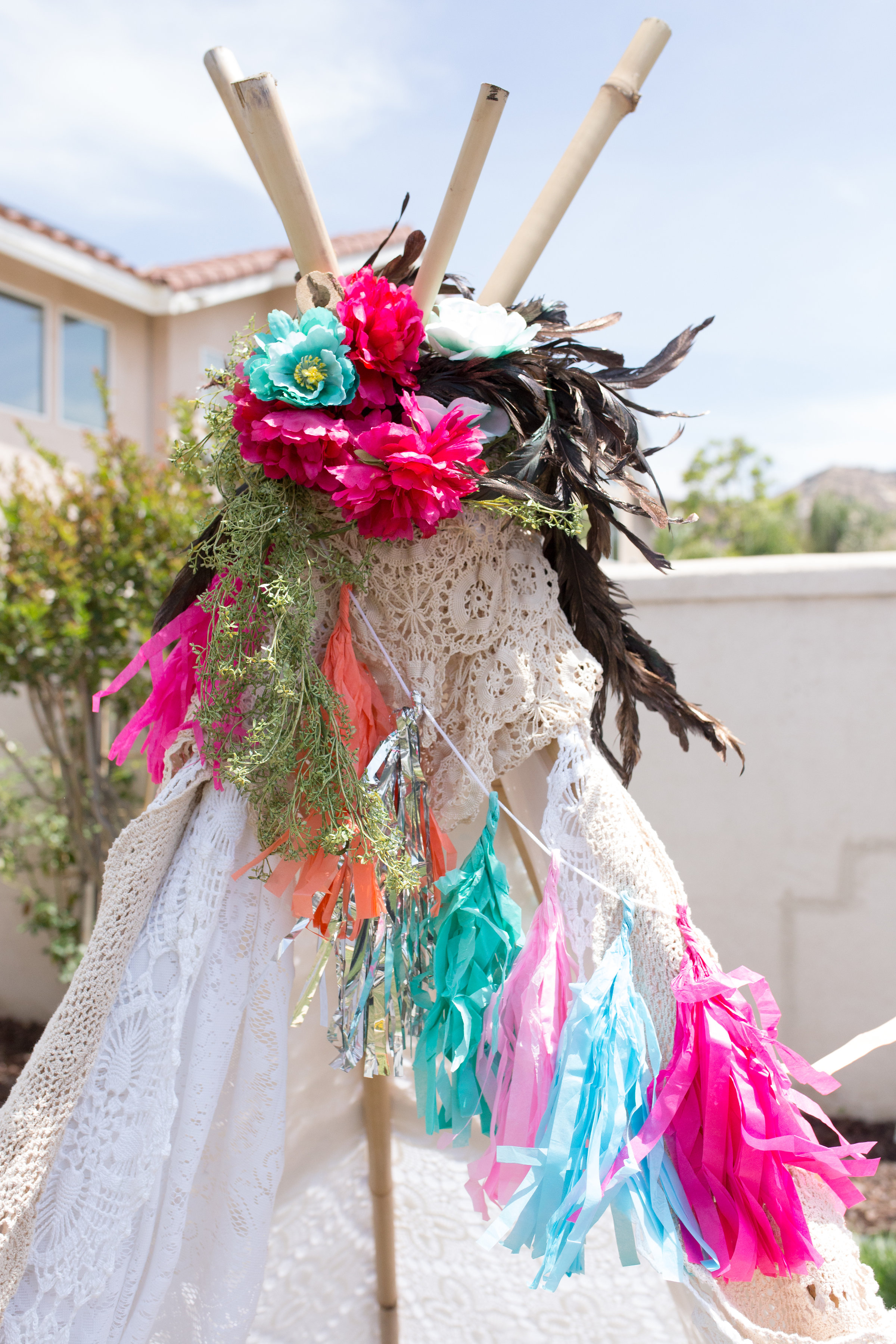 Check out the teepee party in its entirety here and learn how to recreate every last beautiful element in your own backyard!