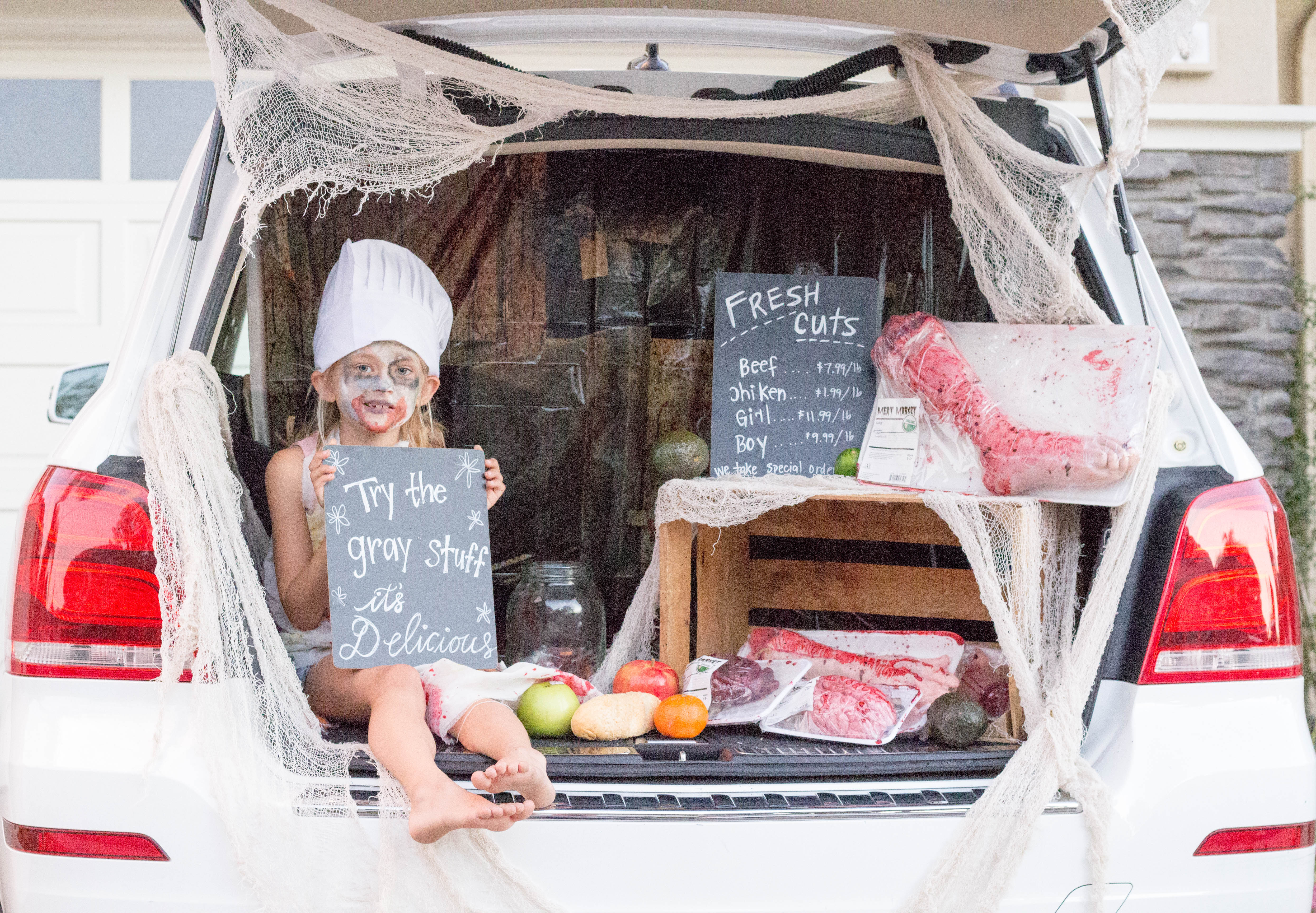 Trunk or Treat is one of our favorite Halloween traditions. This year, I'm delighted to participate in a fun blog hop sponsored by Oriental Trading Company. My  fellow party pros and I are bringing you the most spooky fun you can pack into the trunk of a car; whether you like cute and friendly decor, or extra gory and scary, there's something for everyone in this stellar blog hop, so be sure to check out all the frightfully good inspiration!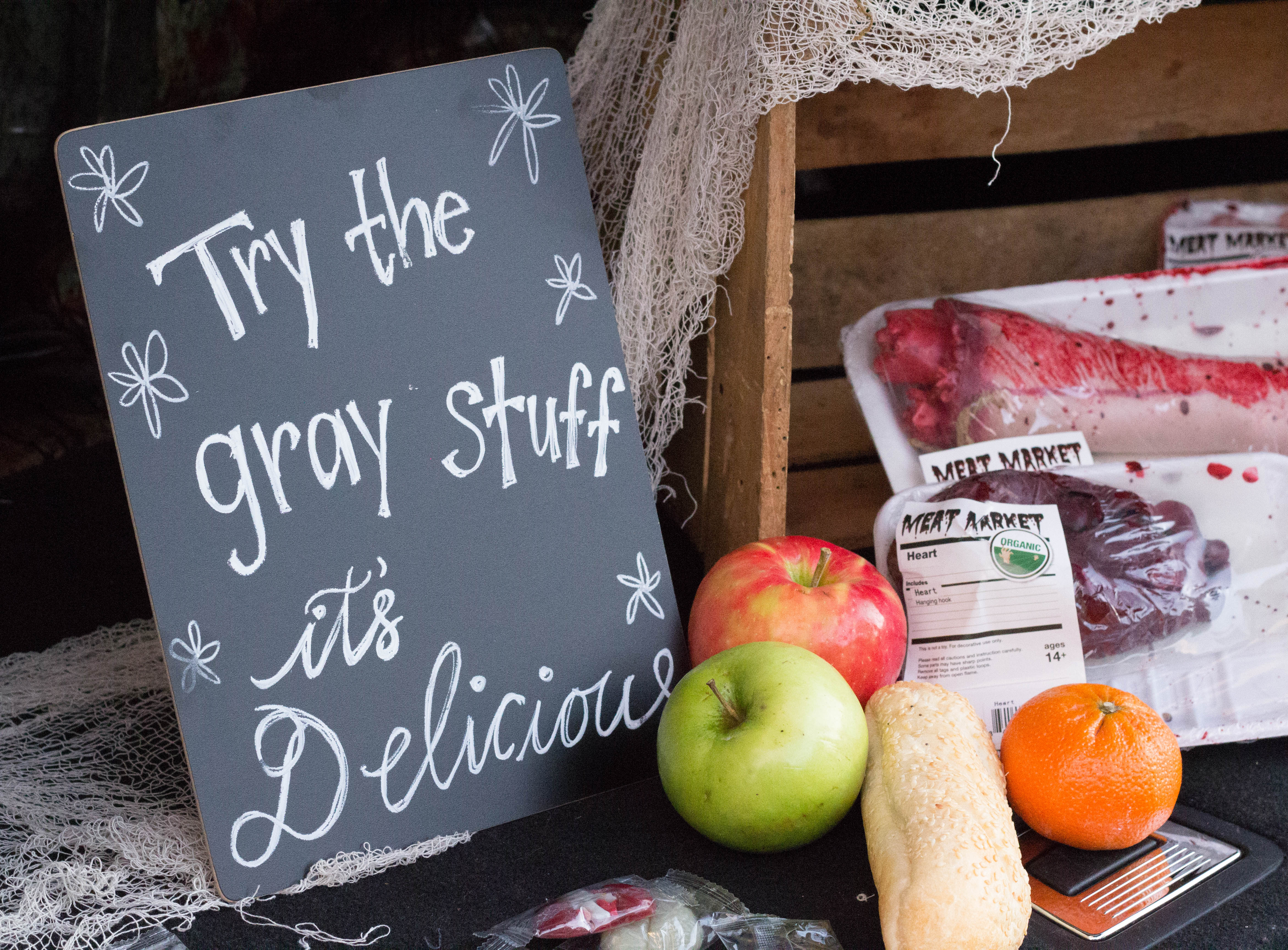 My theme for this year's Trunk or Treat is "Zombie Meat Market", inspired by some of the fun and freaky new decor available from my friends at Oriental Trading Company. Our family will be dressing as zombies on Halloween, and grilling tacos for the friends we trick or treat with; so this fits perfectly with our overall theme.
Here's What You'll Need: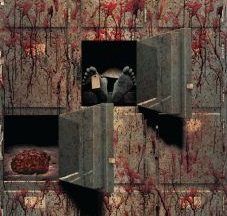 I started off with a nice empty trunk, (no small feat for my family, believe me). I lined the ceiling to the floor just behind the back seats with a creepy Morgue Backdrop, using small pins to keep it in place from the top. The big green feet add a special kind of ick factor to the scene, don't you think?
I added in a wood crate, turned on its side, and laid the Meat Market body parts, just like a real grocery display. I added some fresh fruits and loaves of bread for a realistic touch.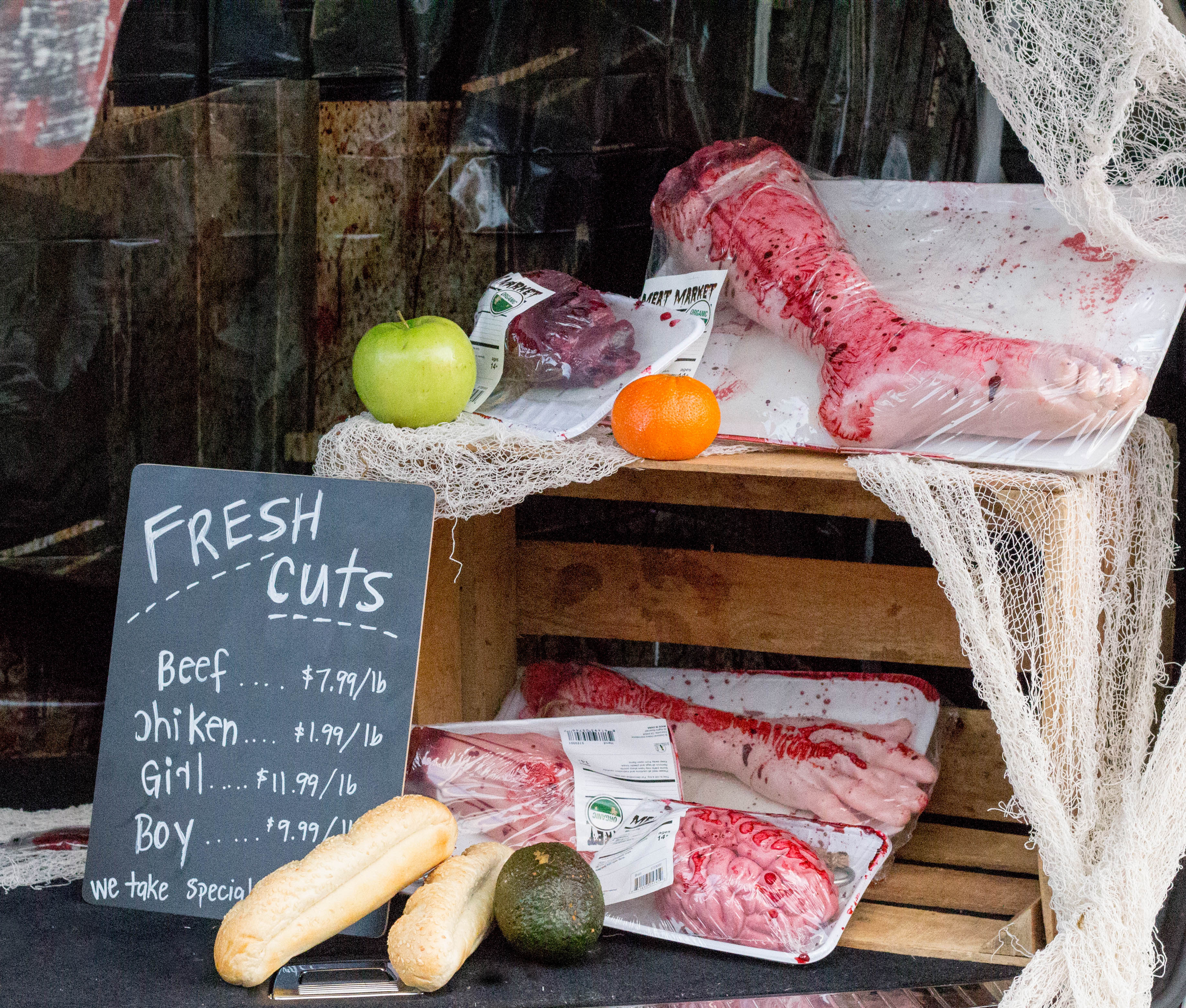 Creepy Cloth is one of my all time favorite, most versatile Halloween decorating fabrics. I added some all around the opening of the trunk, and even to the bottom. I also draped it across the crate, and around the base of the gory grocery items.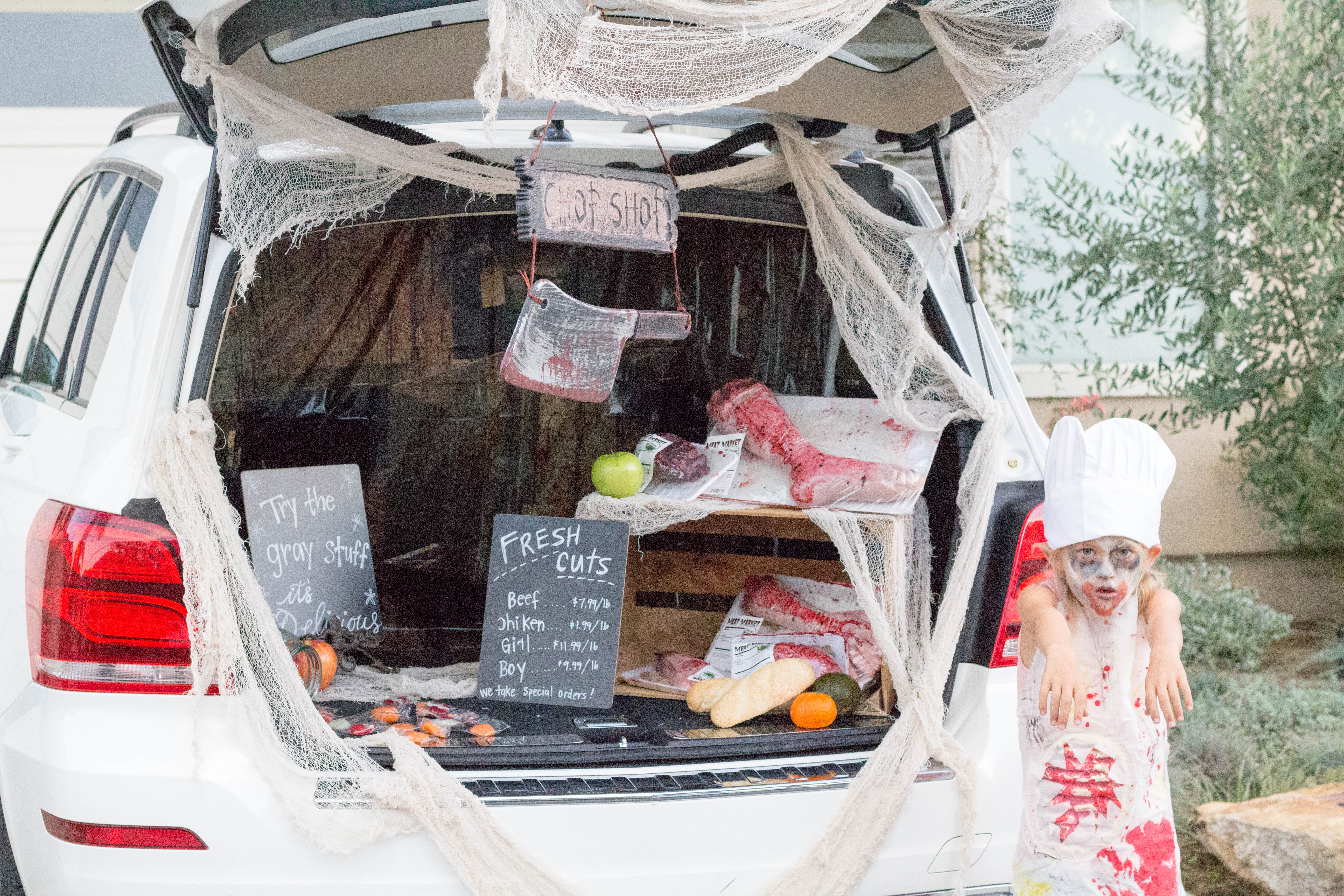 Chalkboard signs are a great way to advertise the specials of the day, so I used a chalk pen to create my own. It was fun to make the lettering look like it was really written by zombies, by turning some of the letters backward, and allowing the lettering to "drip" in ghastly fashion. Fun phrases add a clever and humorous feel to the setup.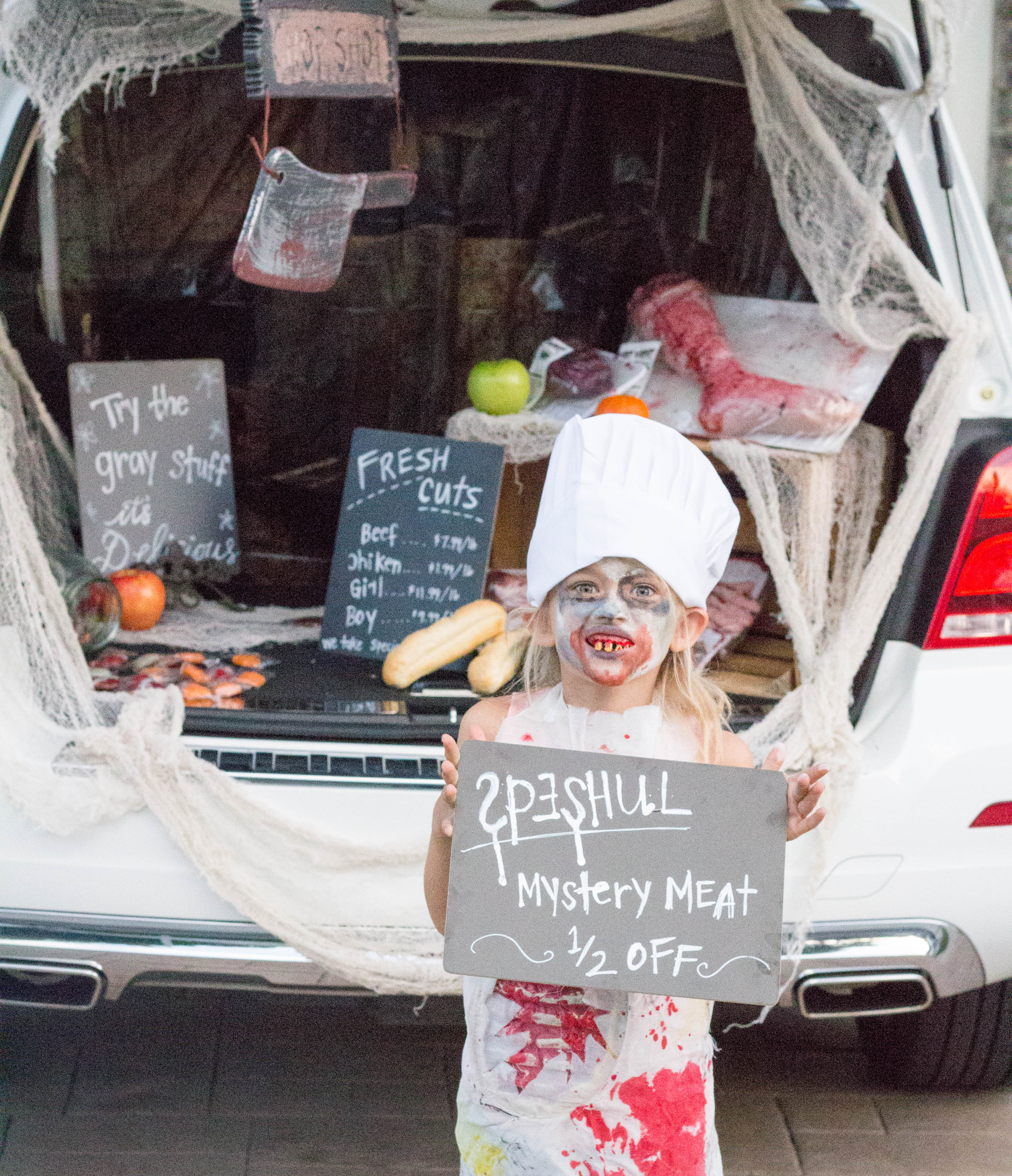 Now that the shop was set up and ready for business, it was time to address an important issue: staffing. I recruited one of my favorite "ghouls", my daughter! She was "dressed to kill" in a grossly realistic Zombie Butcher Apron and chef's hat. After using an easy to apply Zombie Makeup Kit, we messed up her hair and added a real chef's hat. She really came to life after getting the full zombie treatment, and was ready to get to work!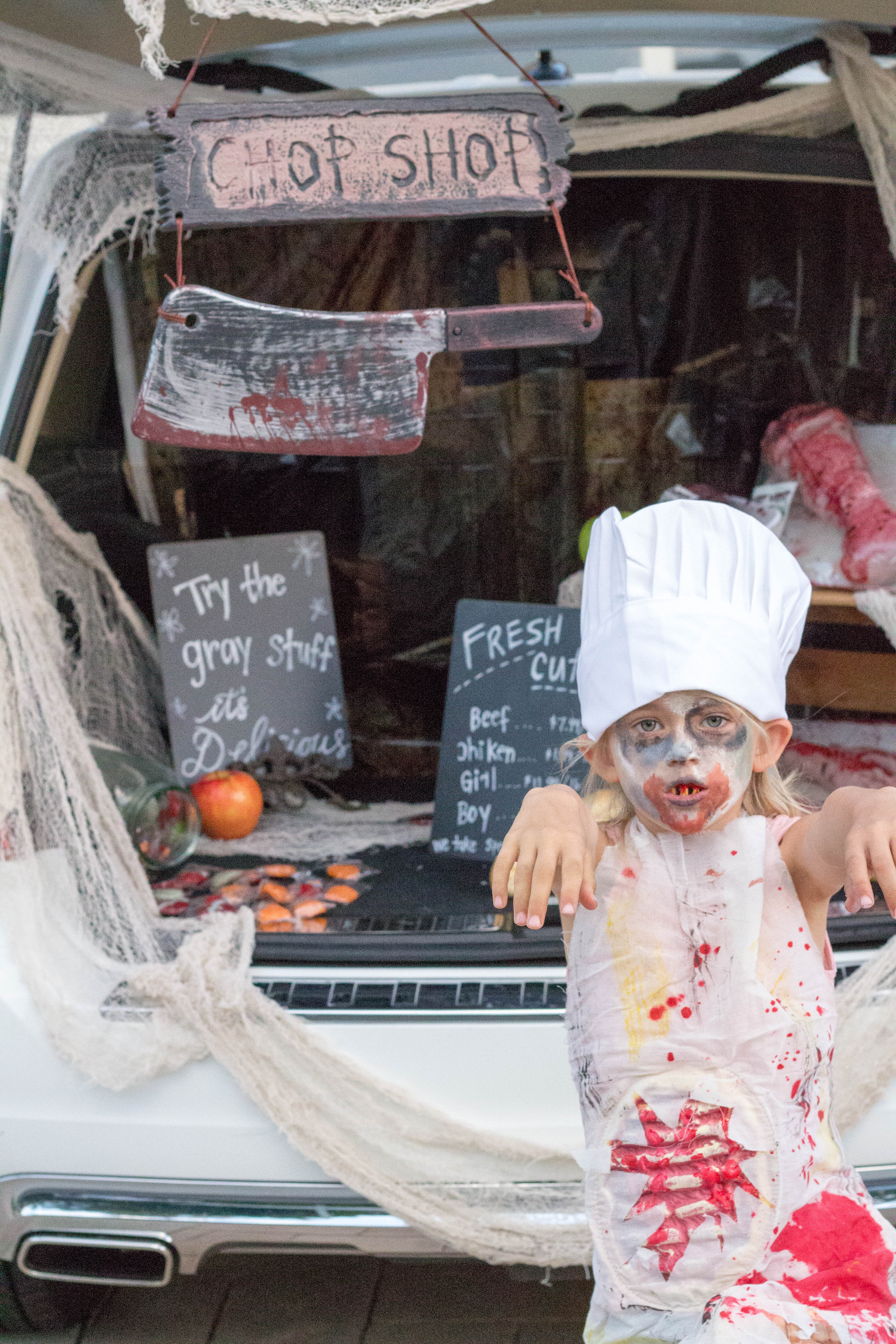 This frightening display is topped off with a cool sign that says, "Chop Shop". Kinda perfect, considering the wares, don't you think?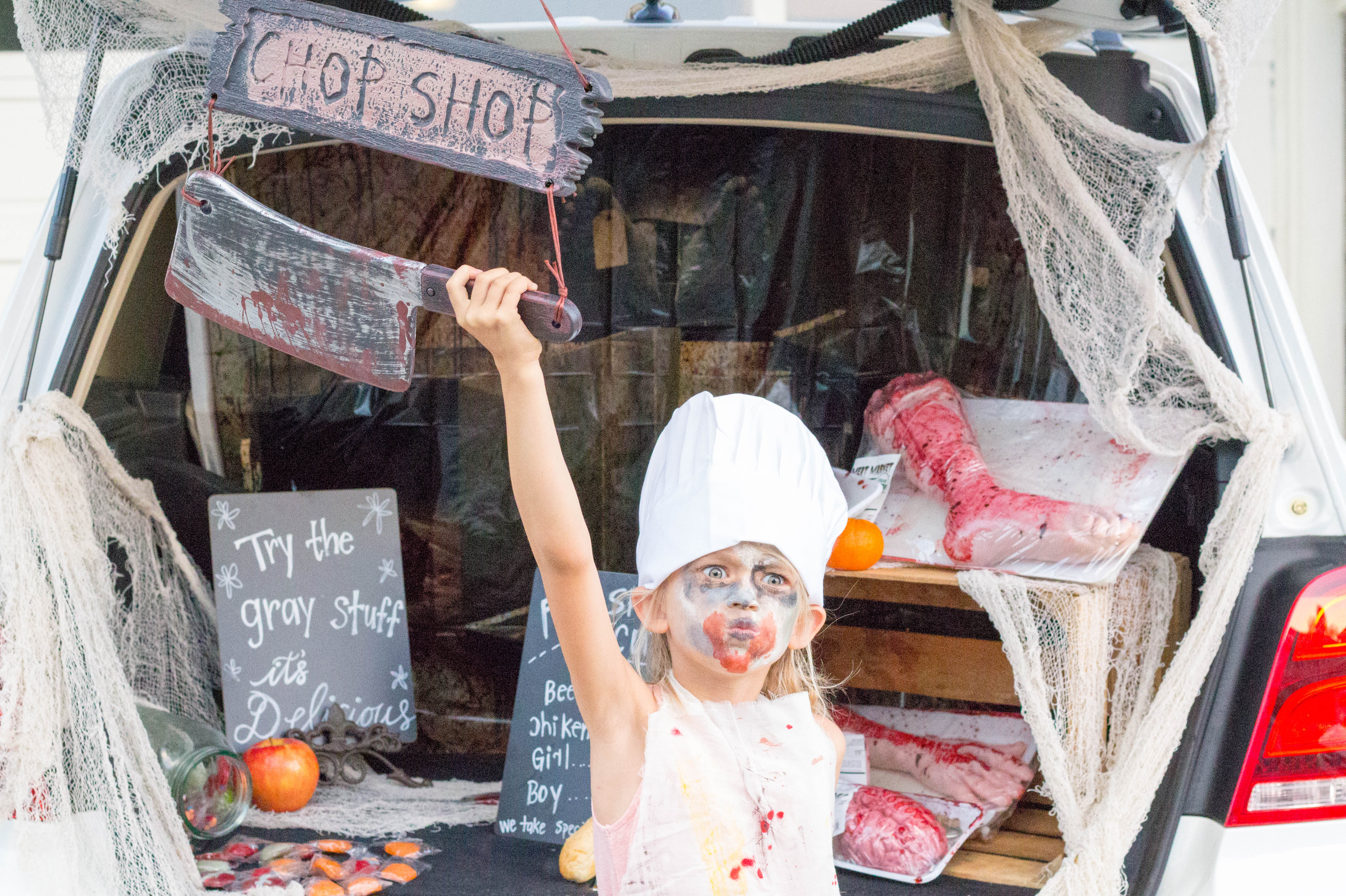 Of course, this Trunk or Treat station wouldn't be complete without CANDY! Gummy Organs Candy was just too perfect to resist, and is as delicious as it is horrifying! I love that they're individually wrapped, which makes them easy to mix and match for the brave trick or treaters who dare to approach our scream-inducing scene.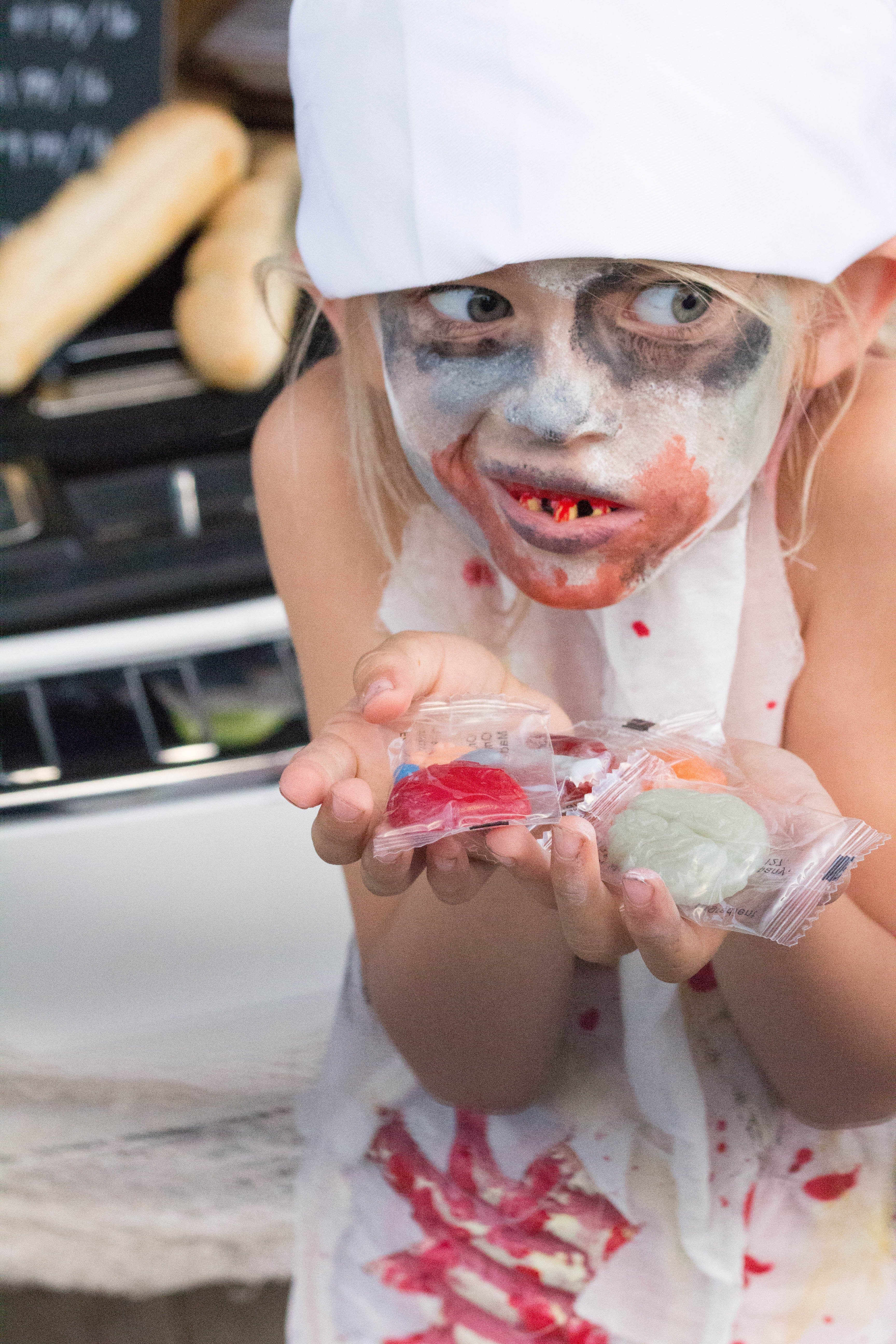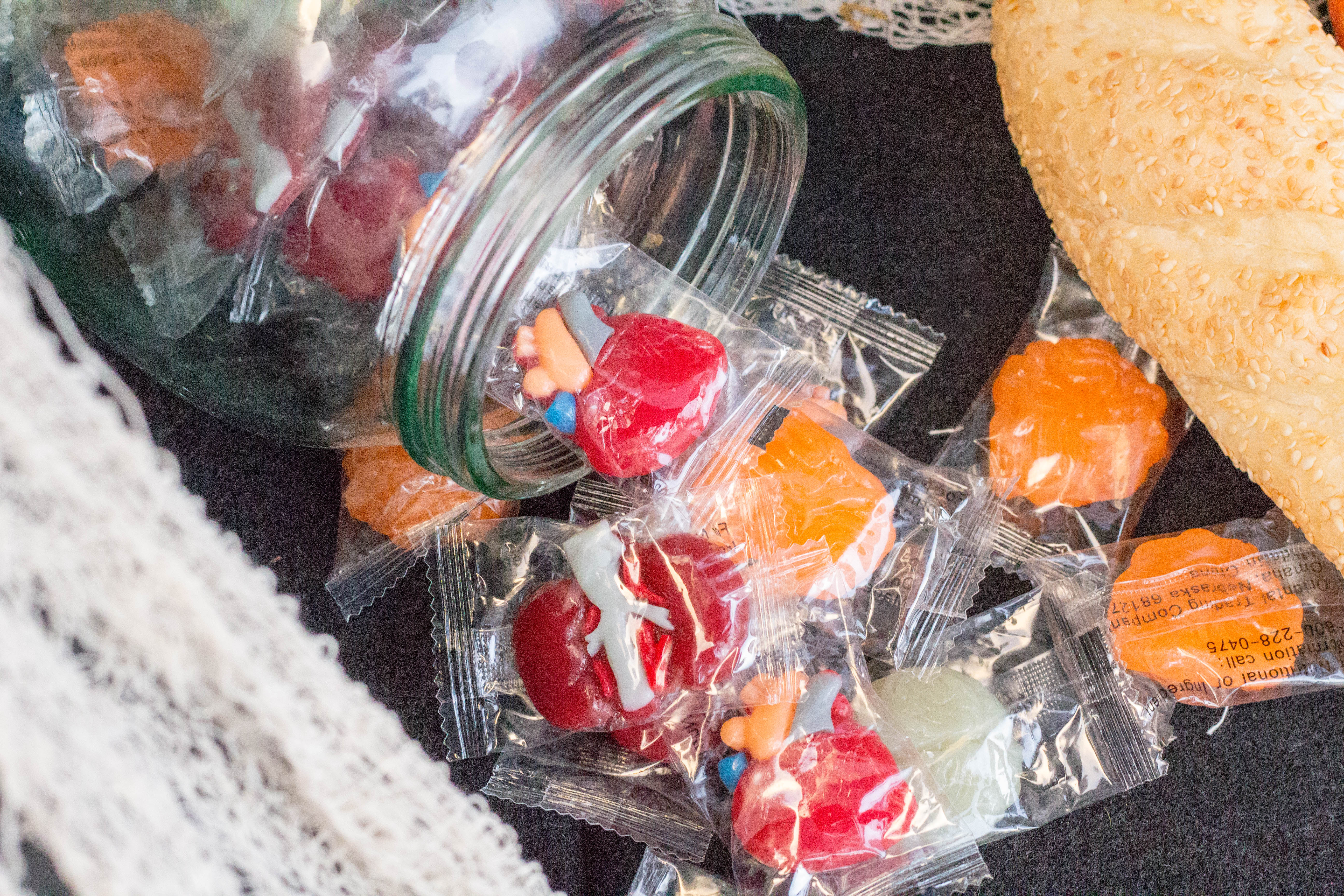 Happy Halloween to you and yours! Hope you enjoyed this spellbinding setup. Be sure to check out the rest of the incredible ideas from my party planning pals!
1. Super
Hero Trunk or Treat by Everyday Party Magazine
2. The Working Dead by
Michelle's Party Plan-It
3. Glam
Cemetary by Jordan's Easy Entertaining
4. Hocus
Pocus Trunk or Treat by Pineapple Paper Co.
5. Monster
City by Fronie Mae Bakes
6. Magic
Trick Trunk or Treat by Piggy Bank Parties
7. Zombie
Meat Market by Ritzy Parties
8. Alice in
Wonderland Trunk or Treat by A Lovely Design
9. Super
Mario Trunk or Treat by Frog Prince Paperie
10. Just
Treats Trunk or Treat by Jen T. By Design
11. Harry
Potter Trunk or Treat by Tikkido
12.  Bug
Bistro by Fern and Maple
13.  Boo Spectacular from A to Zebra Celebrations