Do you love Halloween?
Eat, sleep, breathe and LIVE Halloween?
Get ready to howl at the world's only immersive virtual creative conference designed just for Halloween fanatics of all ages and skill levels. Enjoy classes and demonstrations from the industry's most popular bakers, party stylists, crafters and Halloween pros, as they bring you over twenty haunting hours of nonstop, fangtastic Halloween DIY tricks, treats and projects.
What is BeWitching Bash?
BeWitching Bash is the first and only influencer packed creative conference held totally online in the global metaverse. It is a 12 hour, marathon day of immersive Halloween demonstrations and variety acts, designed for HALLOWEEN FANATICS who love baking, crafting, parties and all things Halloween. The event is designed for attendees of all ages. We also cater much of our creeptastic content to the needs and interests of creative business owners from all backgrounds, ages and skillsets.
BeWitching Bash takes place in a never before seen, detail drenched Halloween Fantasyland imagined and designed by Christie Troxell and Esther Holden. We have created this creeptastic concept brick by brick, in a virtual land. We hope our attendees and fans will grasp this incredible new technology and experience with open claws! We do believe it's the future of immersive events of this type and the future holds many plans.
We've lined up top influencers and pros from party, craft and baking – dipped them in caramel, twirled them in sprinkles, and dropped them into our monster filled Haunt-atorium. Then we added creative content from top influencers, variety acts like cocktail making, pro pumpkin carving, food arts, dancers and more. Prepare to be completely spellbound as we mix party with creativity and serve it up on a platter to the PLANET. Our special Fx makeup artist is none other than self taught UK sensation, Ella Does Fx (TikTok: @elladoesfx)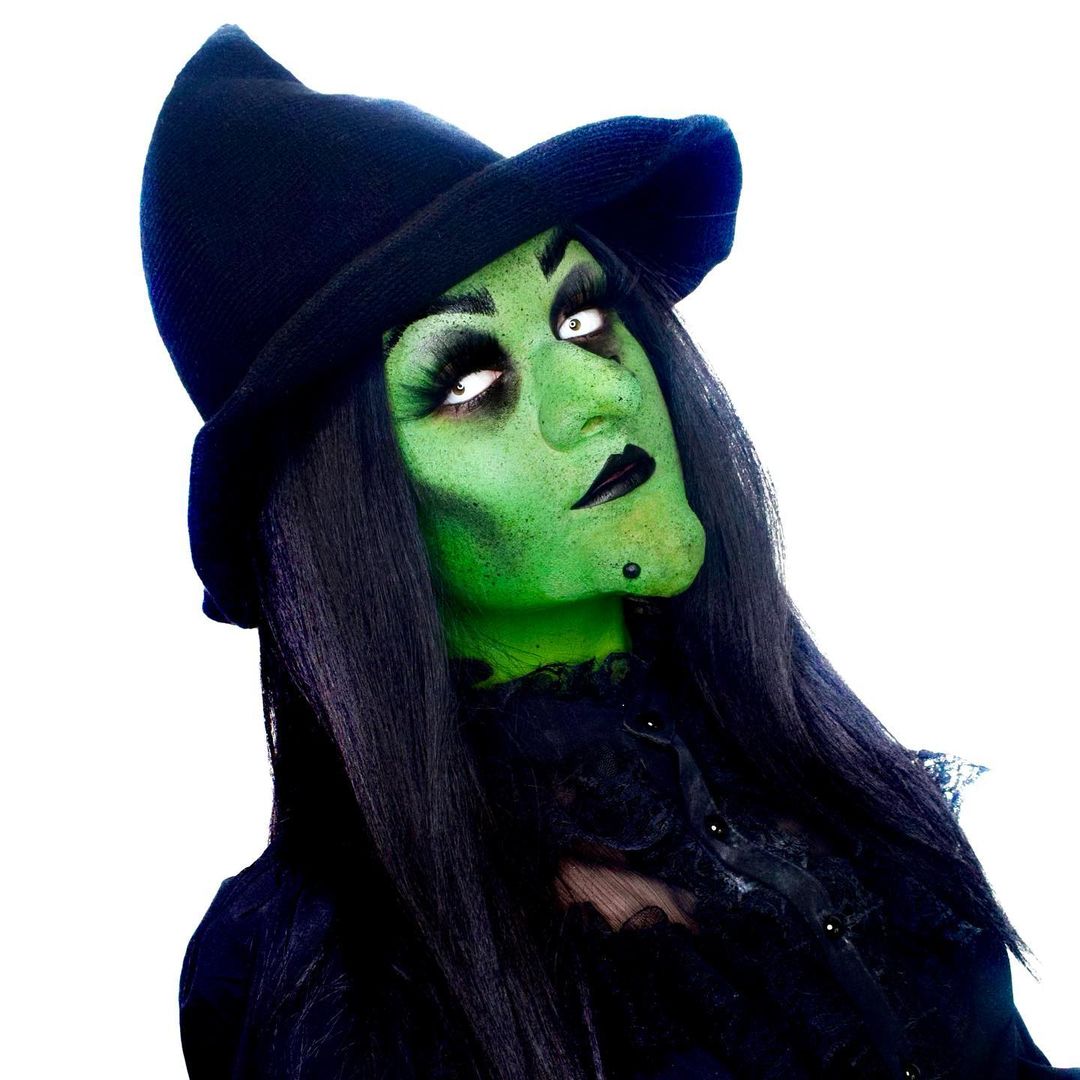 Our influencers and creative pros are bringing you over 25 hours of never before seen Halloween themed video demonstrations, many with live Q&A sessions. We also offer value-loaded creative business sessions by powerhouse creative influencers, a fully interactive sponsor hall, mini sponsor showcase, a prize packed Scavenger Hunt, giveaways, and oodles of networking opportunities.
How Much are Tickets?
Tickets are $150 as an early bird rate. Some of our demonstrators have codes with discounts to enter at checkout. Prices will increase on September 15th.
What Happens When I Buy My Ticket?
Once you have purchased a ticket to BeWitching Bash, the next step is to follow the custom link to join the event on October 2. For the best experience, a desktop or laptop computer is recommended.  Please note that time zones such as Australia will experience our event a day later than the stated dates.
The day is a 12 Hour marathon event. Attendees come from all over the globe, as there is no travel, no hotel, no packing. You enjoy the content from home or your mobile device, and interact worldwide with a click.
We offer four options per demonstration hou. You choose from Craft, Party, Baking and Business Presentations (designed for creative entrepreneurs). There are seven segments in the 12 hour marathon day, that's 28 total brand new videos that won't be seen outside the conference. Attendees keep the content for a full month so they don't miss a thing.
What you choose, and what someone else chooses will dictate what is shown on your "stage" (screen) in our Halloween bedecked Hauntatorium. Each entertaining demo is 45 minutes long, and these are all new content that will not be seen outside this event until next year.
The final 15 minutes of the hour are brought to you by  BeWitching Bash, where we mix in a bevy of over the top variety show acts like insane pro pumpkin carving, Halloween Cocktails with lots of Boos, Theatrical Dancers and more.
There are so many tricks and treats up our sleeve, it's scary!!
What If I Can't Attend On the Date?
The event is virtual, so no travel, packing or being somewhere. Where you are is where you watch from!
The event takes place on October 2, 2022 and that is the only time you can interact live with the sponsors, influencers and other attendees. But ,you can access all recordings for a full month. You will also still get a virtual swag bag packed with treats from our sponsors.
What's Included In My Ticket?
Every ticket includes:
Over 30 hours of never before seen Halloween Baking, Party, Craft and Variety Acts
Virtual Swag Bag filled with Sponsored Gifts and Prizes
Keynote Speakers – Top influencers, TV Celebrities and Industry Pros
Value Packed Business Classes for Creative Entrepreneurs
Kid's Halloween Theater filled with over 8 hours of kid crafts and Halloween fun
Jon Neill's Pumpkin Asylum, watch master carving footage all day long
Global Sponsors hall, meet big brands in creative industries from all over the world!
Visit our DIY Dungeon starring Serena Appiah from Thrift Diving, she's sharing a new project just for you!
NAMTA (National Art Materials Trade Association) will be at our event, be sure to say hello!
Recordings Accessible For a Full Month- you don't miss a thing
Real Time Video Interface Networking on 10/2 with Attendees and Brands
Immersive Sponsor Hall with face to face interaction
Incredible Never Before Seen Dazzling Halloween Land Design
Live Q&A Sessions With Speakers and Demonstrators
Scavenger Hunt with Prizes Dropped Into the Event ALL DAY LONG
Prize Giveaways and Premium Discounts
How Do I Attend?
All you need is a device to watch on desktop, laptop, tablet, or mobile phone.
Wear whatever you will be comfortable in, keeping in mind that you may wish to have your camera on at times to interact, and may be speaking with brand representatives. Halloween costumes are encouraged! Our creators and the hosts will all be wearing ours!
What is Your Refund Policy?
Tickets are non refundable; however they are transferable up to one week prior to the event. Transfer requests made beyond this date may not be accommodated. Contact confetticonevents.com for assistance.
If you have a purchase code please be sure to enter it at checkout or you will not receive the discount, and the person who gave you the code will not have the ticket tracked for them. The only way to amend a forgotten code is to cancel your order and repurchase with the code.
Is Closed Captioning Available?
Live closed captioning for our event is offered. All recordings will have automatically-generated closed captions which can be set to your preferred language.
We hope you will join us as we are the FIRST to pioneer this exciting new event space in the virtual creative conference world!
Here's a little sneak peek of our virtual venue. It's just a small bite of what's in store, with SO much more. It will be decked out for Halloween…enter if you dare!