Nearly two years ago, my family's dreams of moving into a big, beautiful house became a reality. Simultaneously, my DIY skills and Pinterest goals collided with force. I couldn't wait to move in and get started renovating cabinets, painting, and working on the curb appeal of our new digs!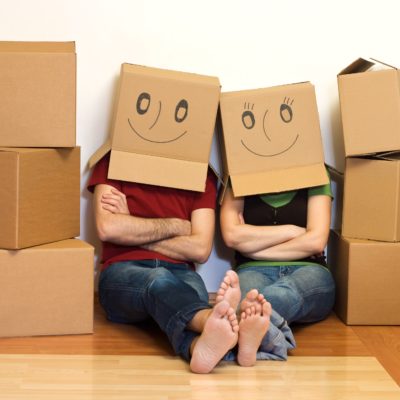 As luck would have it, that's when I connected with the wonderful folks at DecoArt; who approached me with a fun offer to be one of the first to try their new Americana Decor Curb Appeal Paint for front doors and shutters. (Mind readers! How did they know this was on the top of my list?!) Of course I said I'd love to give it a try.
The front doors to the house, (photographed at Christmas time, as evidenced by the shiny bright ornament wreaths), had been painted by the previous owner in a marine blue paint with a glossy finish. The color was pretty, but over time, you could see from the street how the finish had suffered. These doors were ready for a paint party!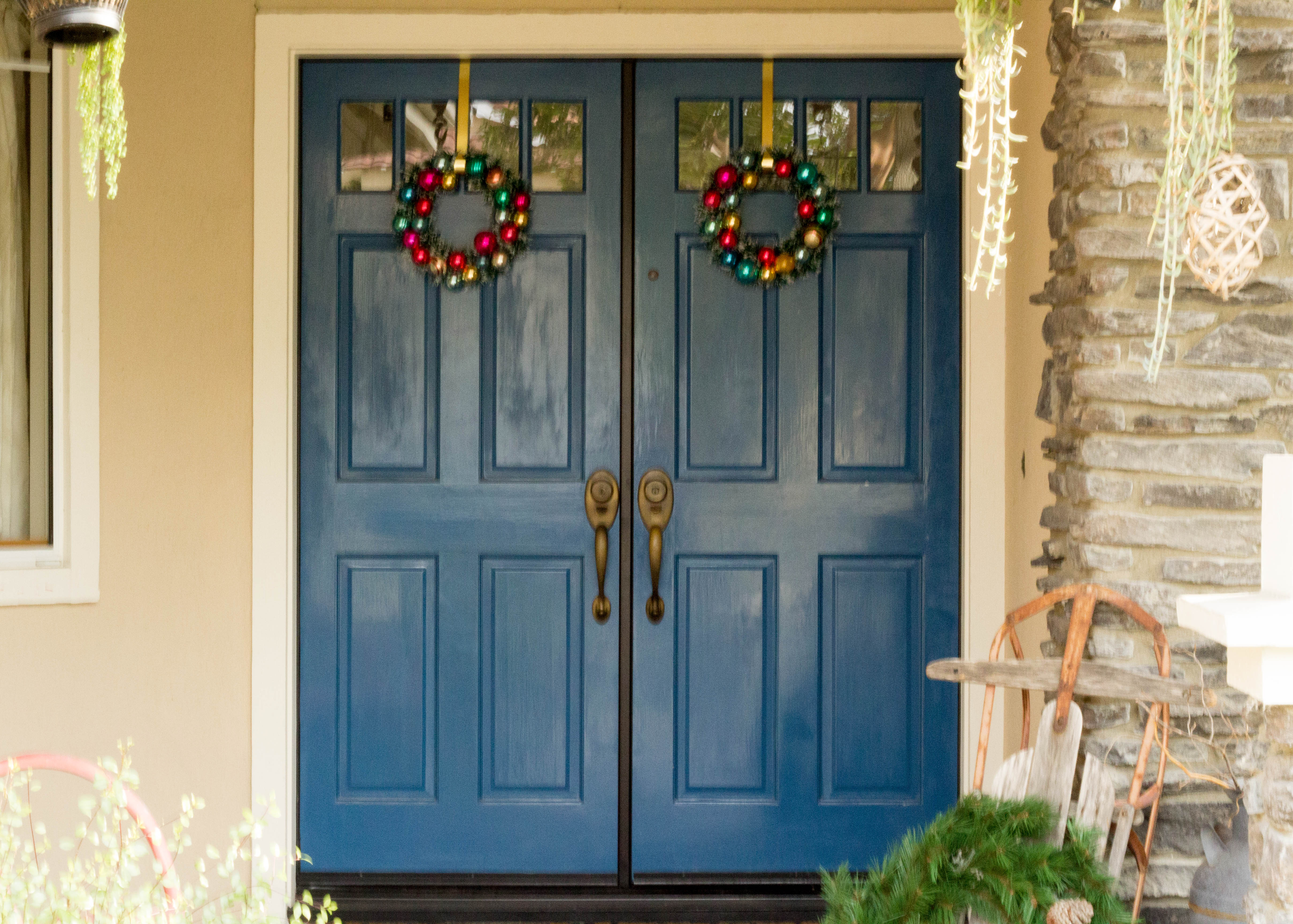 There's a veritable rainbow of colors available to choose from in the Curb Appeal line. My design mind started spinning just imagining the possibilities. Summerhouse Yellow? So bright and sunny! Salem Grey was another favorite, but would it blend with our stonework too closely? Maybe a blend of two colors, because YES you can mix these to create custom tones! 

Ultimately, I decided on Cape Cod Mint, and I could not have made a better choice. DecoArt generously provided all the materials I needed to complete this project, including painter's tape and a fab paintbrush!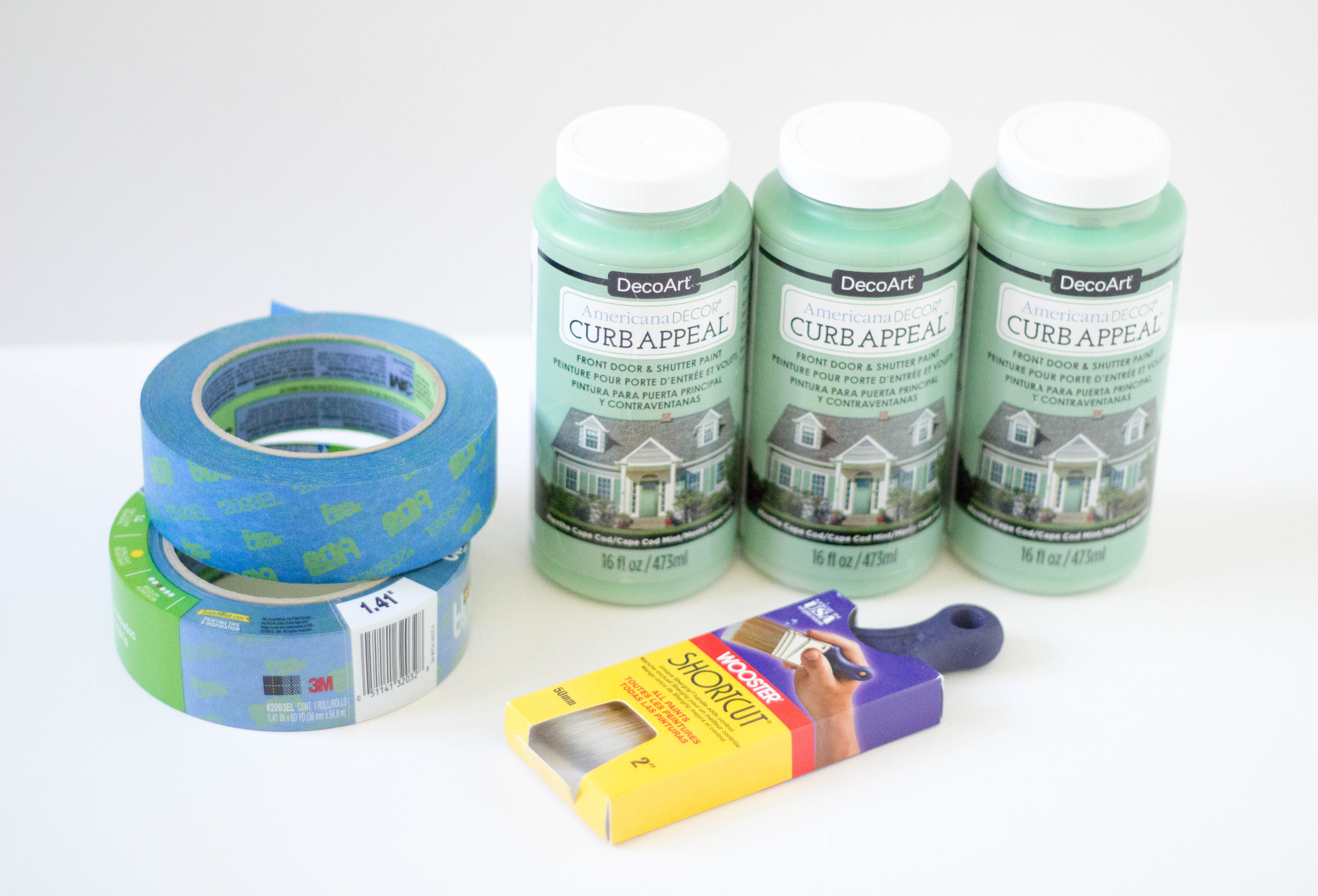 Part of the reason I'd held off on this project was that I'd convinced myself it was going to take ton of prep work, including removing and possibly paint stripping the doors with chemicals. What a relief to find there was none of that happening with Curb Appeal. The included instructions are so easy to follow; all that's needed is a solid cleaning and drying and you're good to go! Because our door had a few imperfections, I opted to sand those out with some fine grit sandpaper before cleaning, to ensure a perfectly smooth finish.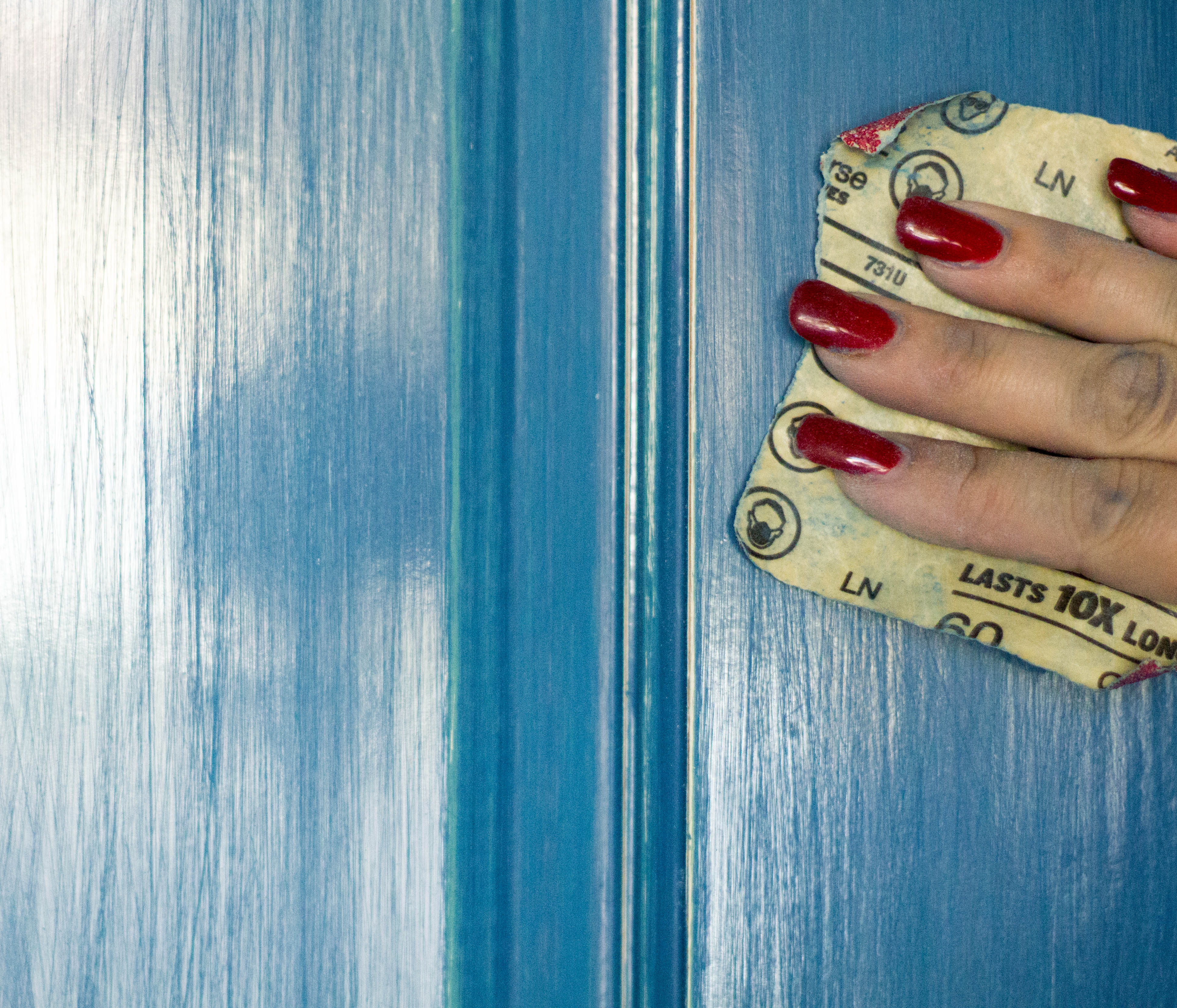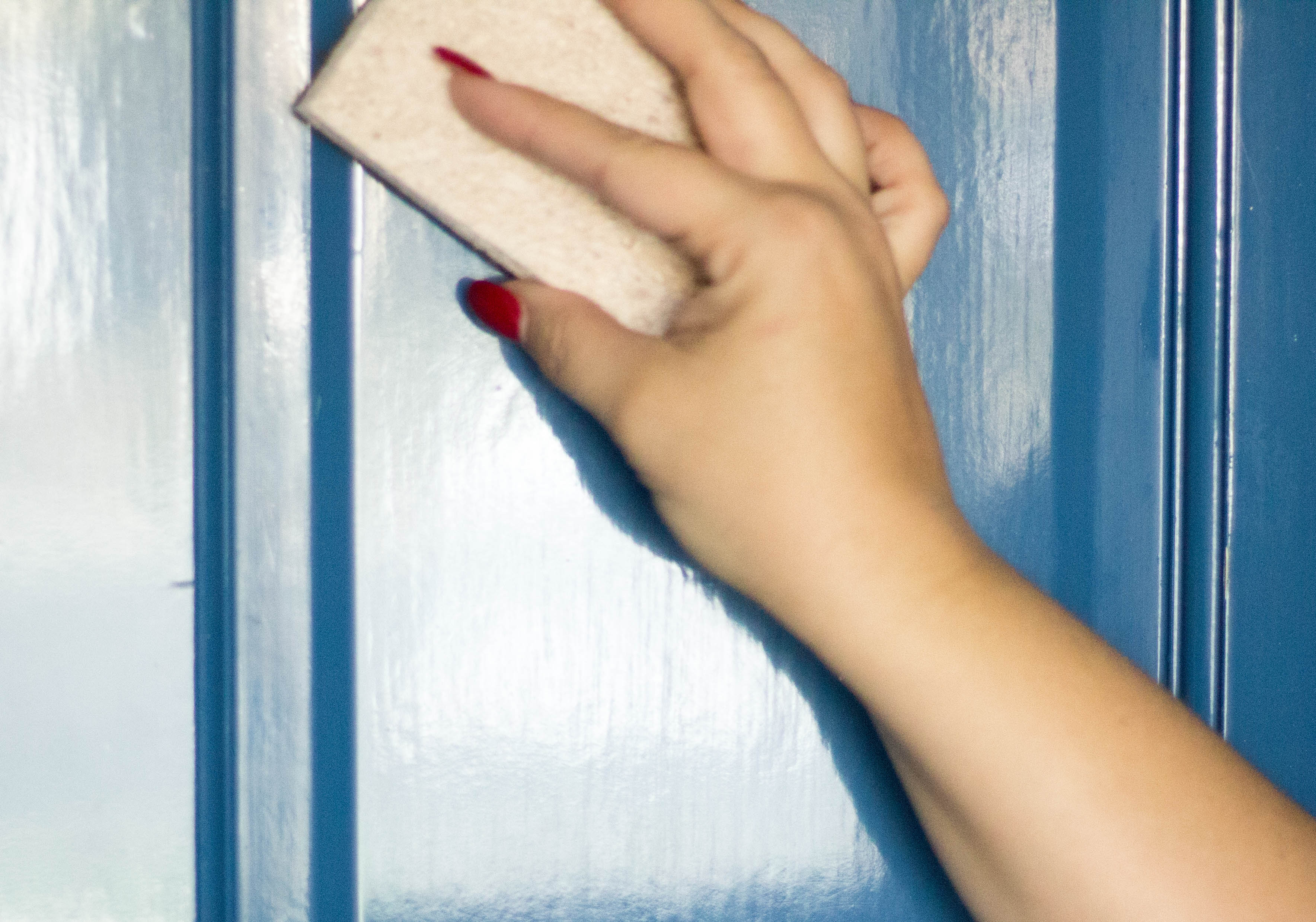 It was at this exact moment that I had a near panic attack as it occurred to me that I'd actually never painted a front door. Or any door, for that matter.
No worries, right? Confidently, I taped off the door, still hanging on the hinges, hoping this wasn't the beginning of the end of my marriage.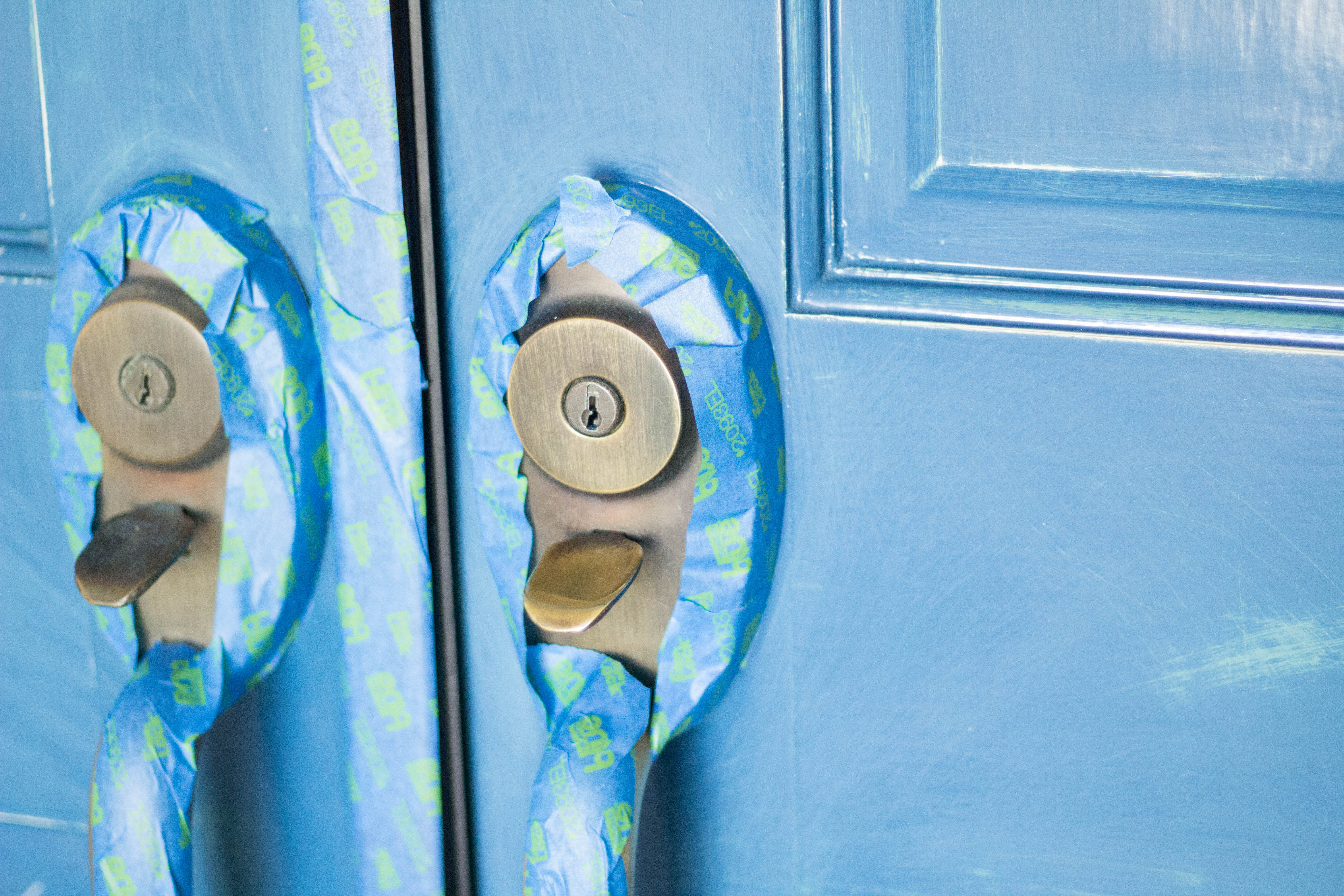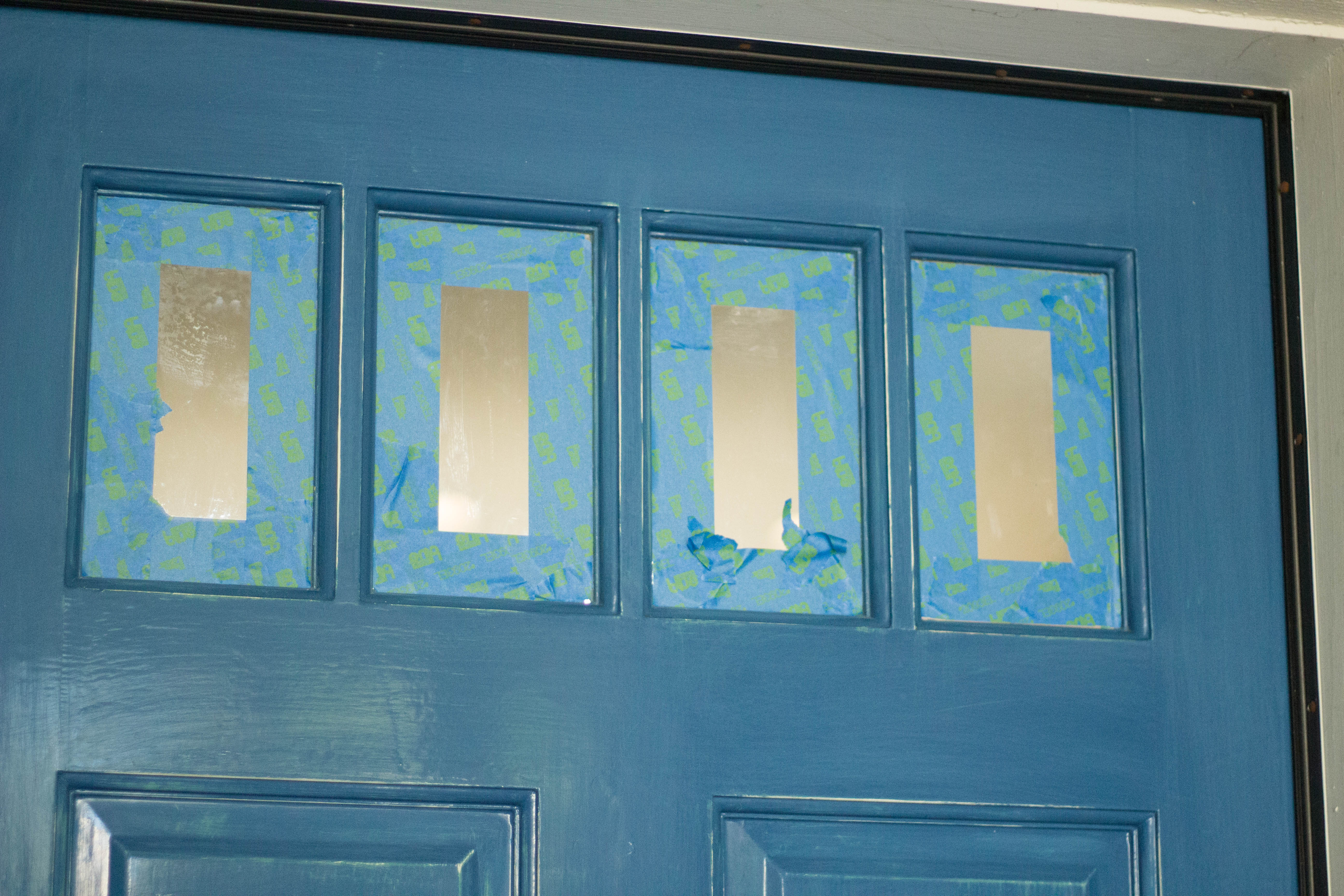 My fears dissolved when I reviewed the simple to follow instructions for applying the Curb Appeal paint. First, apply to recessed areas. Easy enough!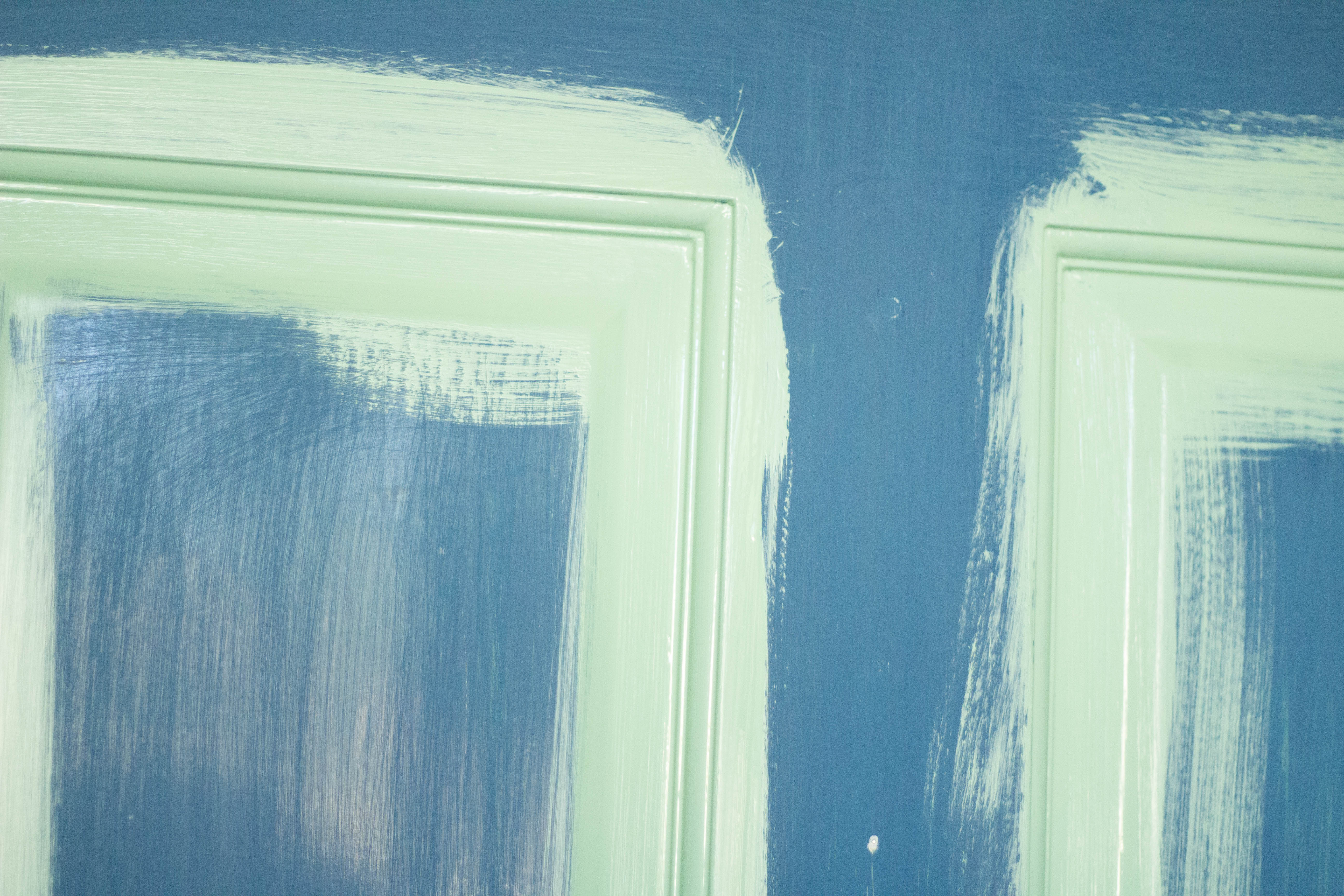 Sooo, this is going well. (No going back now…)
The instructions led me through the process. As I worked, I couldn't help but notice, this paint glides on like butter. I was amazed. Within minutes, I had completed the first coat on the door, and it looked absolutely incredible! The color was similar to my favorite dusty teal with just a hint of green. I could already tell I was going to love the outcome.
The remainder of the painting went quickly, and any doubts I'd had about painting the doors in place were gone.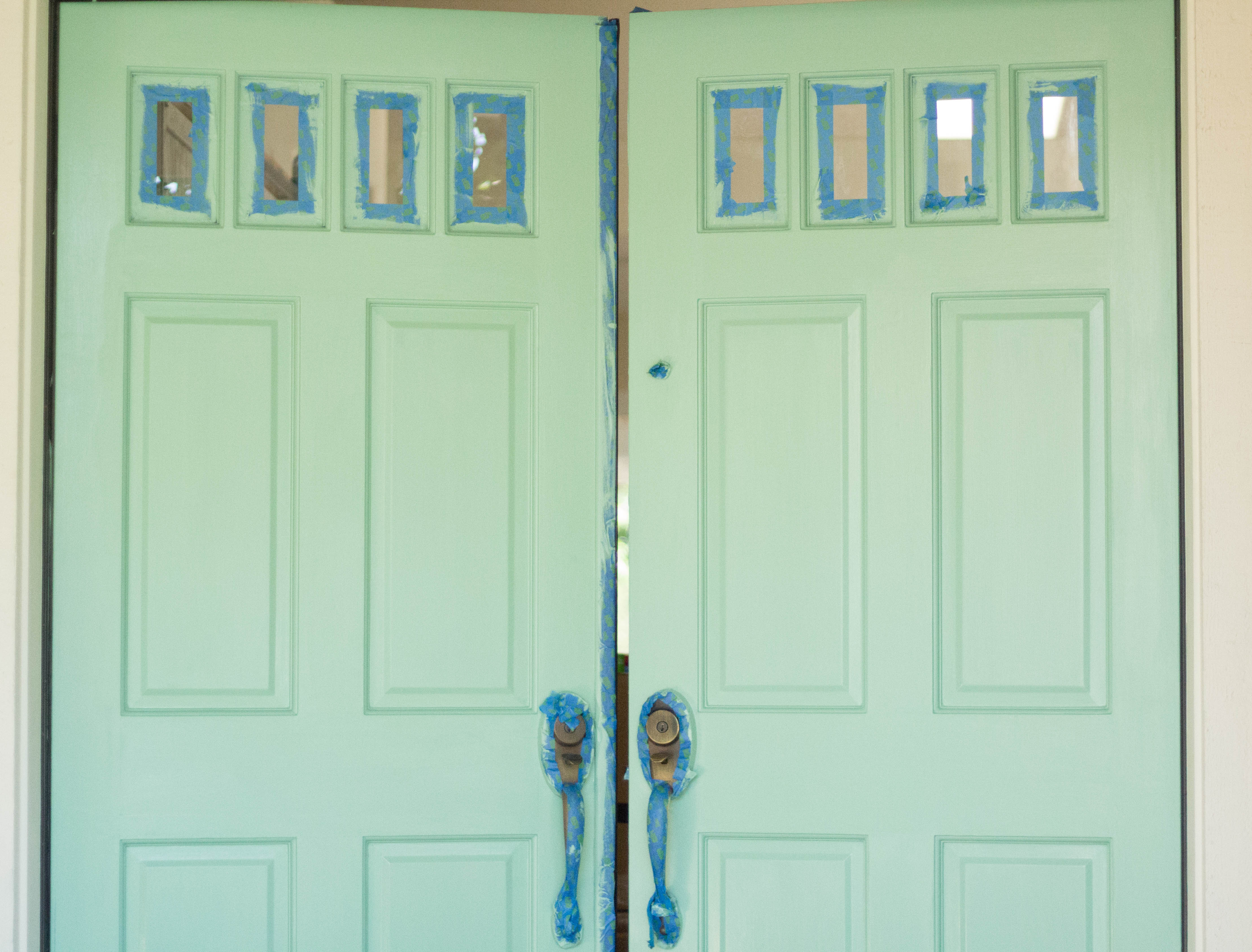 All that was left to do now was hang out with the doors slightly ajar, and wait about an hour for the paint to dry.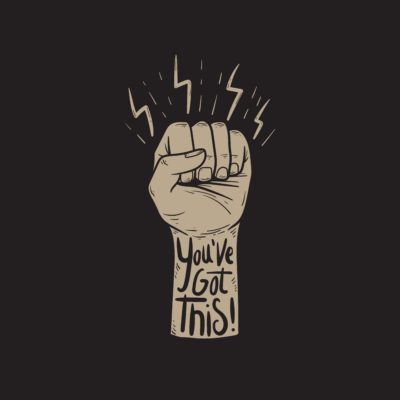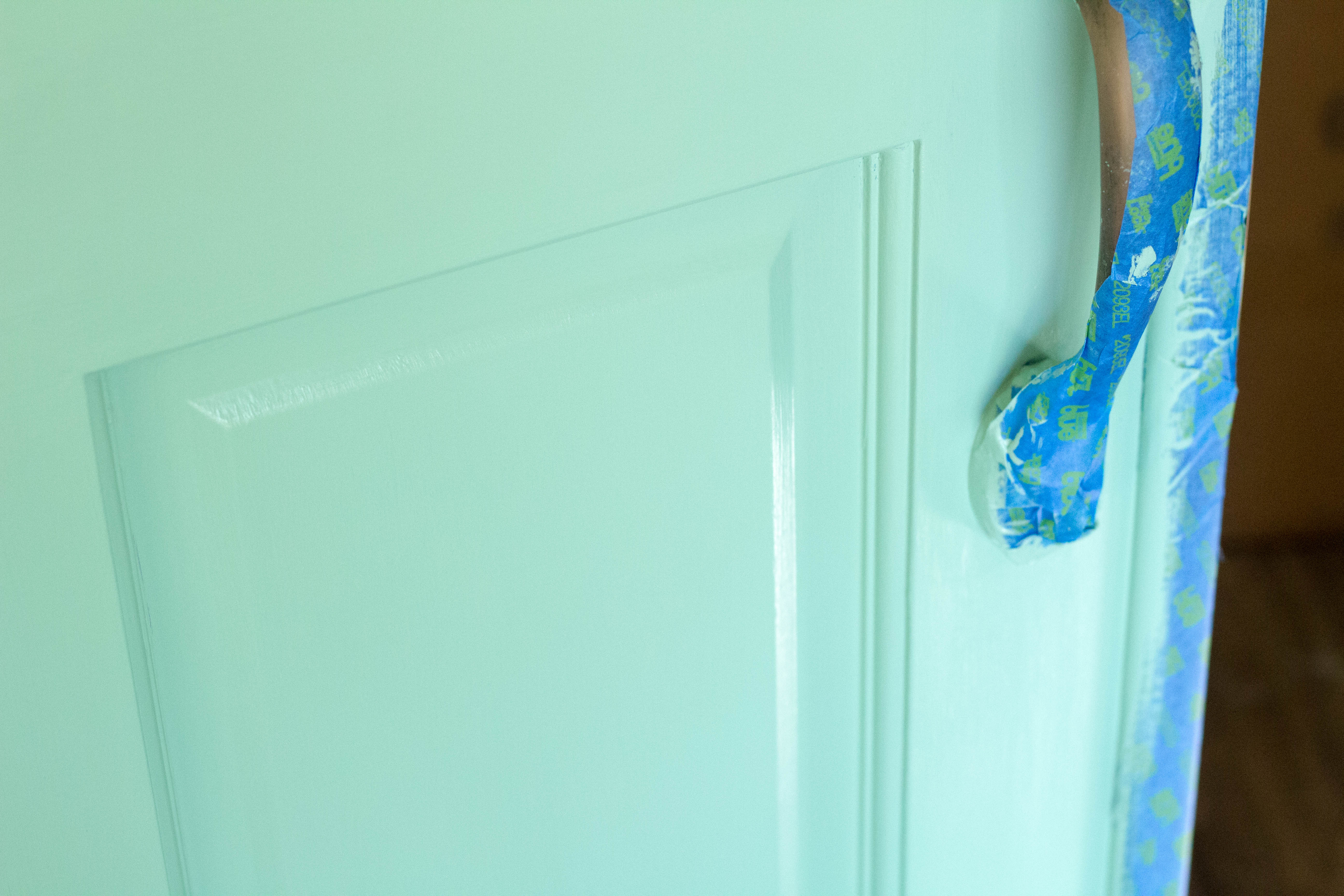 I'll never get over the flawless finish that was achieved with the first coat of paint. To be sure to cover over all of the previous paint, I added a second coat. Completing my double doors used two containers of Curb Appeal paint.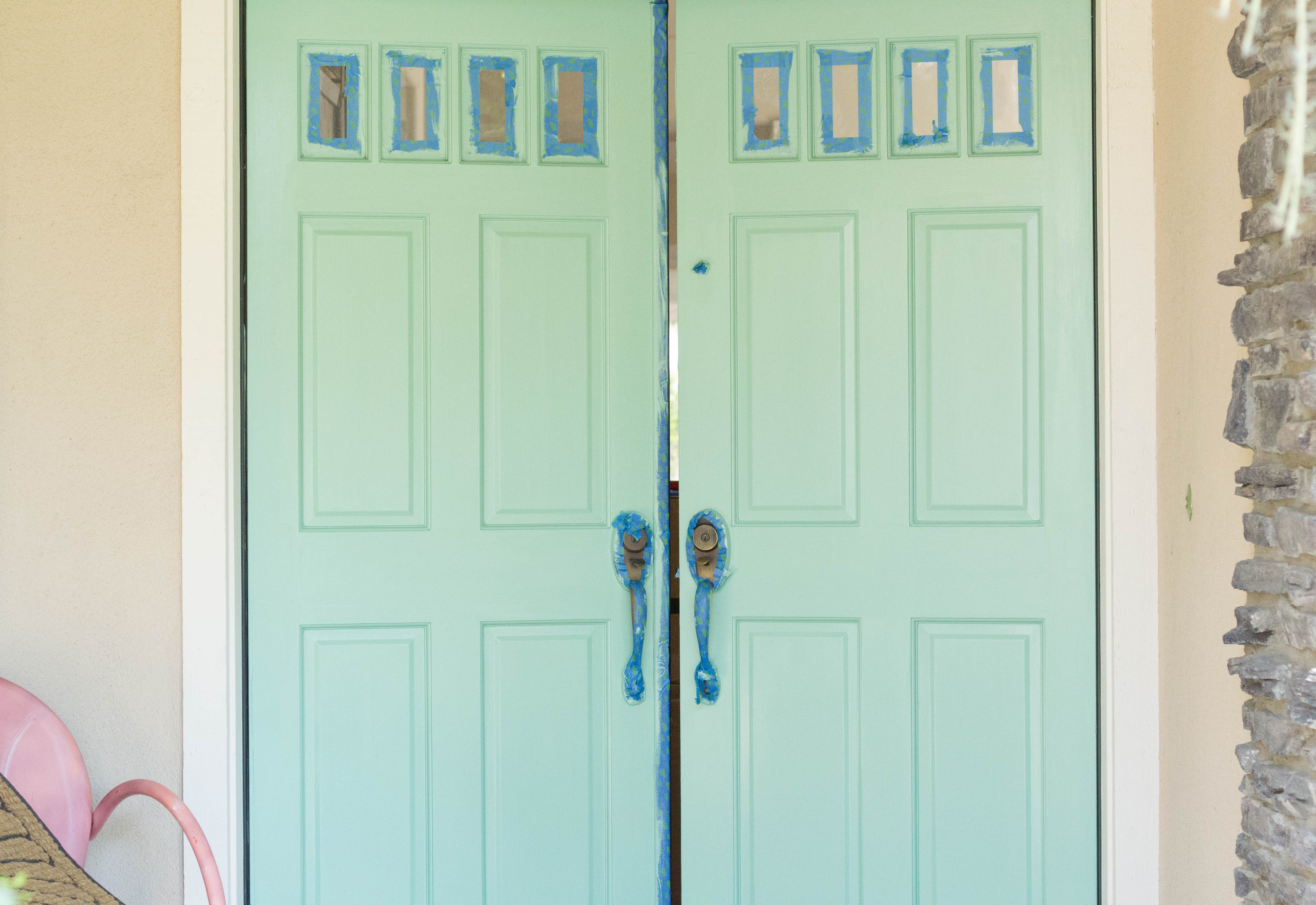 Once the paint had dried for a couple more hours, I carefully removed the painter's tape, and stood back to admire how beautifully this project had turned out! (I knew it would all along.)
On to my favorite part of the job; the styling! Pulling from my personal collection of vintage decor, (also affectionately referred to by my husband as "the horde"), I added some tall shutters, a copper watering can filled with spring flowers, and a large letter "T" for our last name. On the opposite side of the porch I planted a large fresh pot of succulents in a geometric planter. The finishing touch was a rustic welcome sign.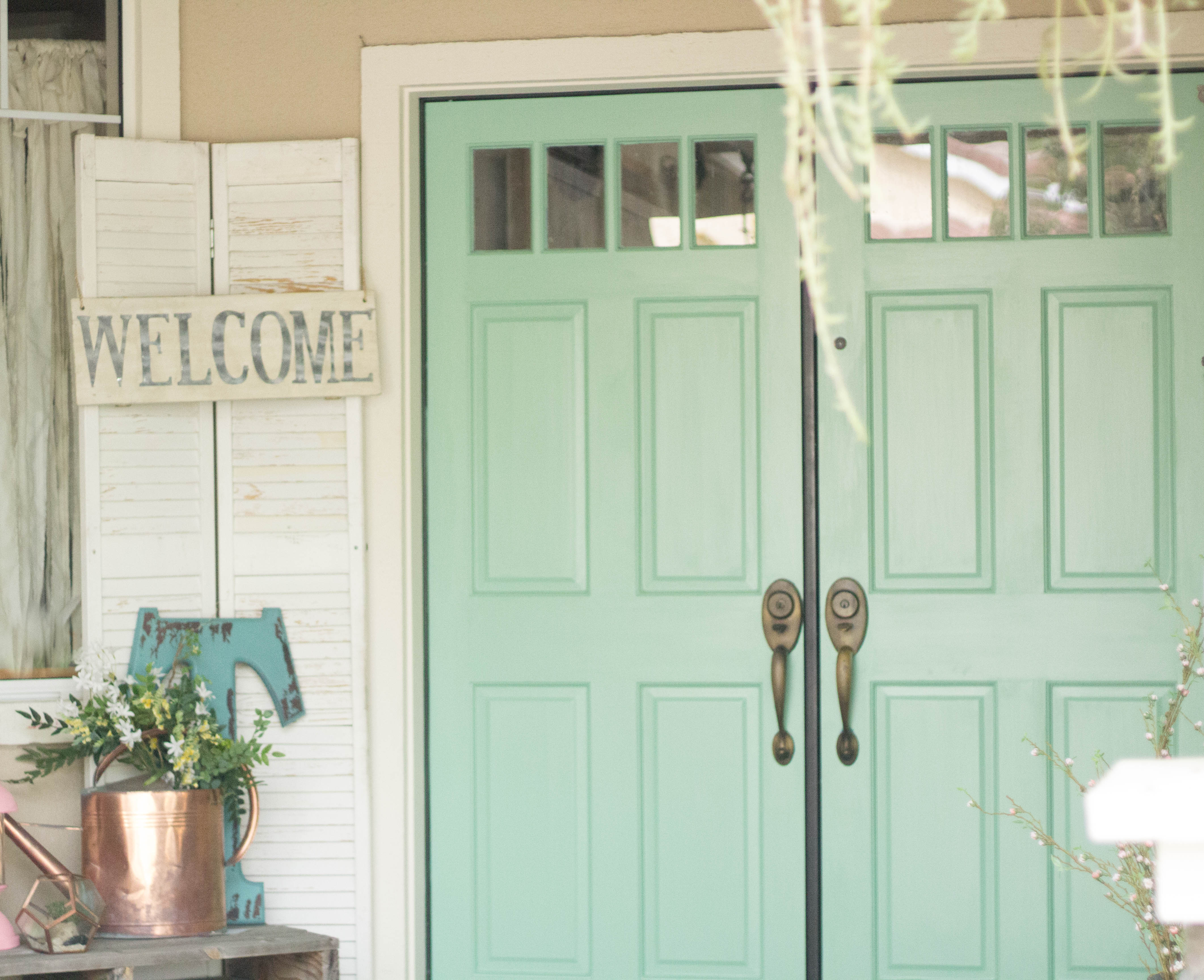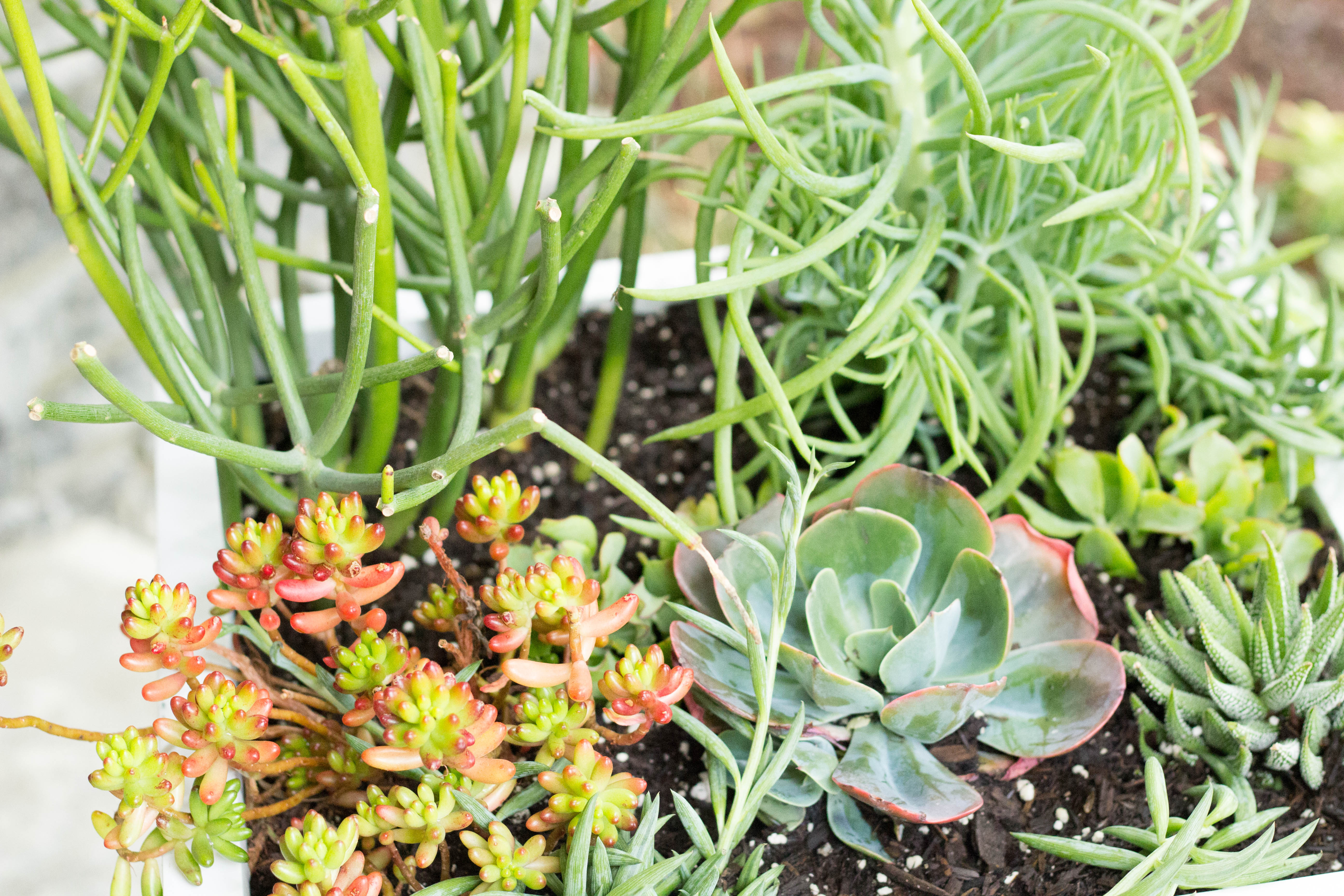 The stunning outcome of my front door project inspired my husband and I to get started on spring cleanup and planting in the front of the house. Since then, we've had so many compliments, and even a note from a kind neighbor, with a comment on how gorgeous our home is looking!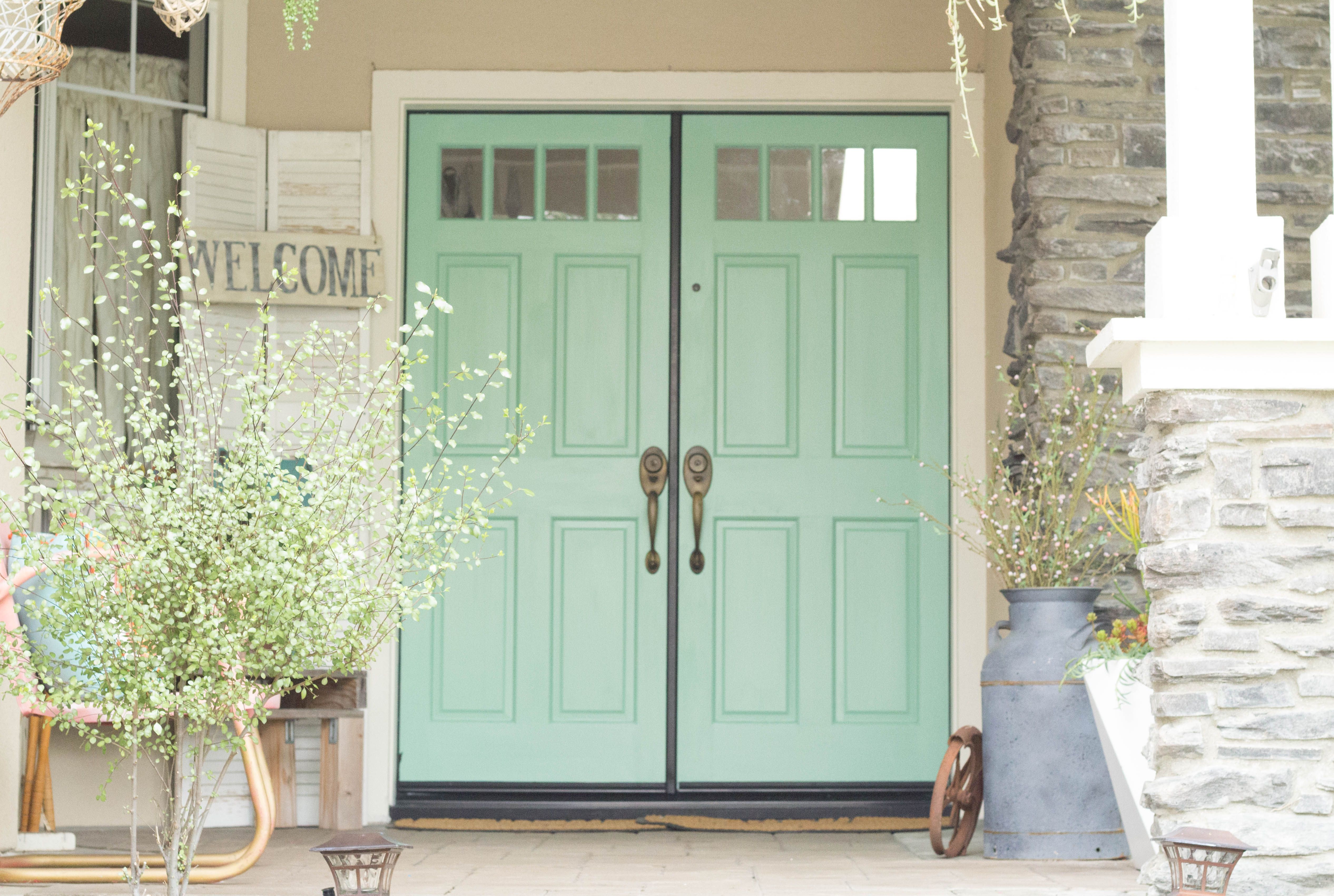 True story; updating the front of your house really CAN be accomplished inexpensively and easily. We've got serious "street cred" now, thanks to Americana Decor Curb Appeal.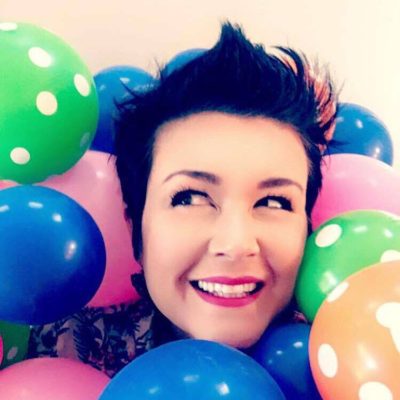 Christie Troxell is a Professional Designer, Event Planner and gold spray paint guru. She believes in beautifying the world, one project, (or ten), at a time.
Her motto is, "There are NO rules, celebrate everything!"
Products related to the completion of this project were provided with compliments by DecoArt; the designs, imagery and opinions are, unabashedly, my own.